My goodness, it's a couple of weeks since our last entry. We blame it on the less-than-stellar WiFi in New Zealand. We're already rounding the southern tip. Here's a brief entry as we begin to catch up.
We make it safely across the Cook Strait and head for Marlborough. Marlborough, is of course, wine country. We replenish our supplies.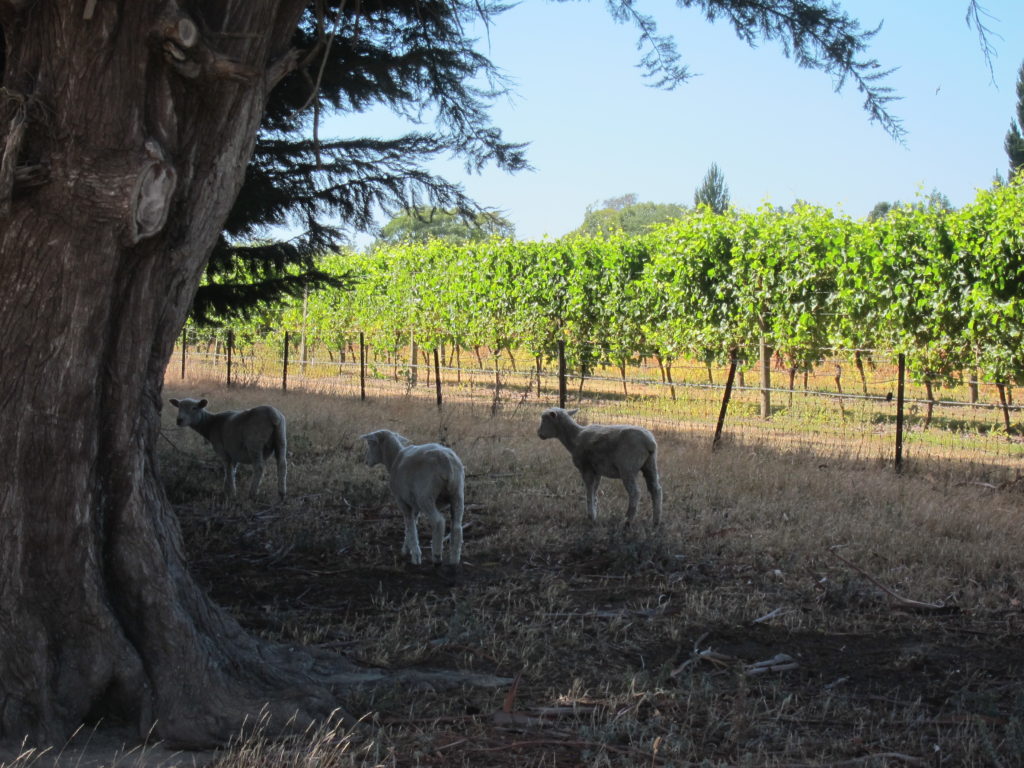 Among the wineries we visit is Spy Valley. The winery gets its name from the Waihopai Station satellite tracking base down the road. Like its much larger cousin in Alice Springs, Pine Gap, it is the object of many protests. Sad that so many people don't realize that we are the good guys. (To be fair, the protestors' statement that the existence of the base means NZ is 'working for Trump' would give anyone the heebie jeebies.)
We rent bikes and cycle the Golden Mile.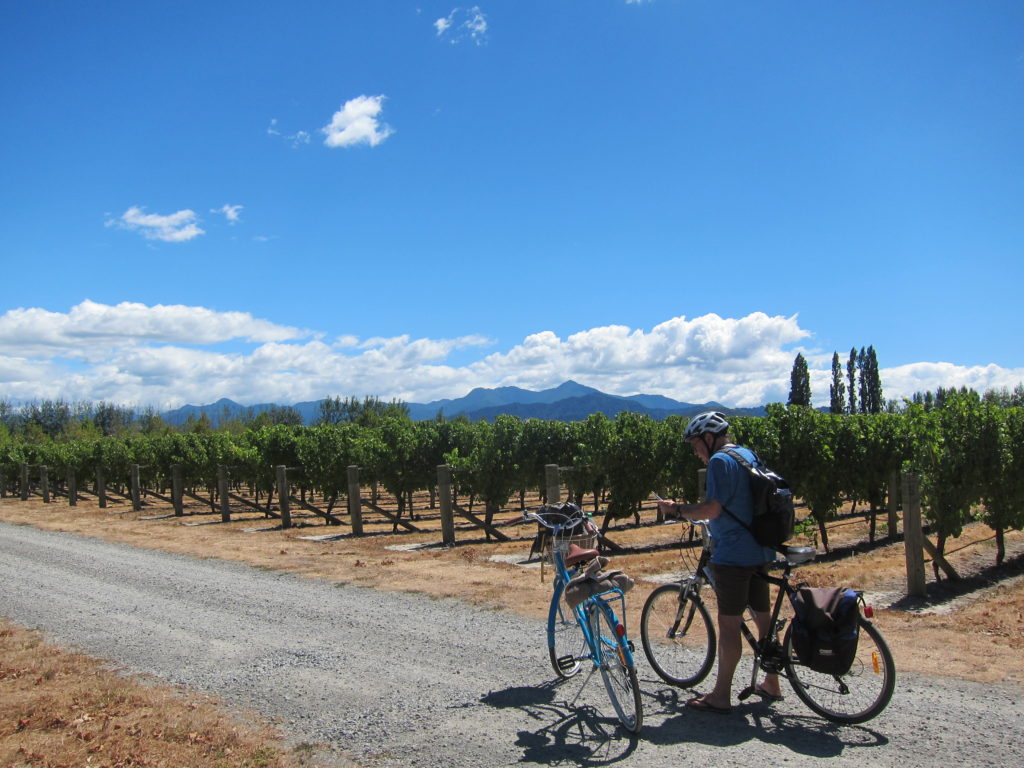 It's hot. We love it. Finally, we head down the coast to the Kaikoura Peninsula.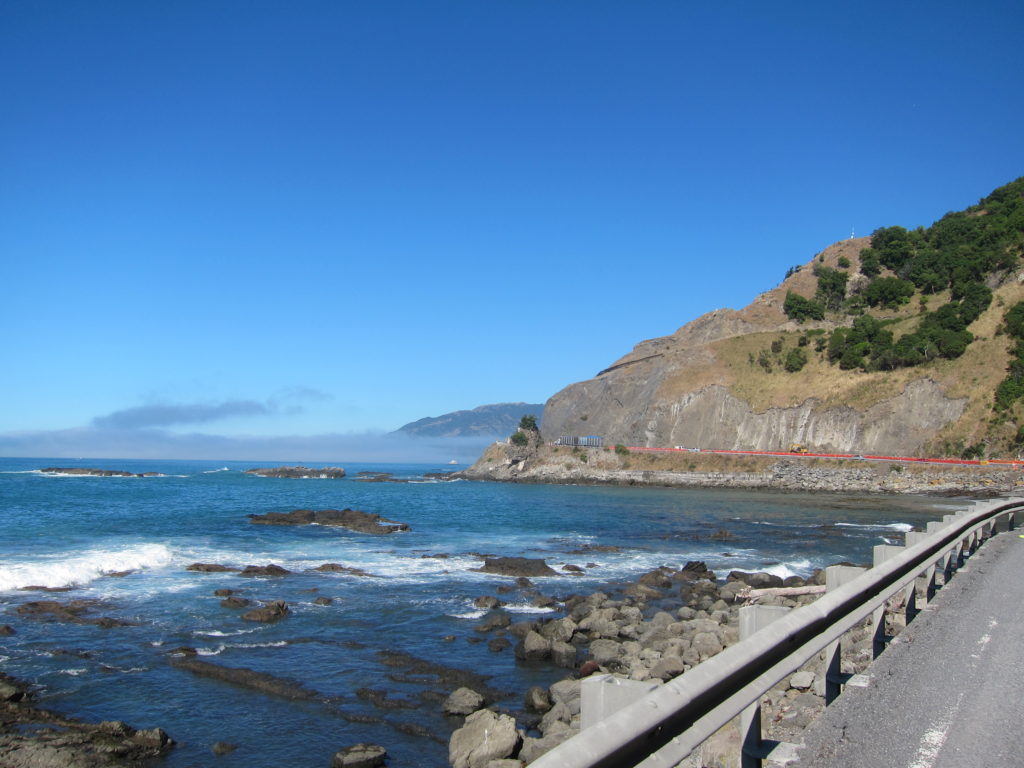 Kaikoura is the site of the first human settlement in NZ (as far as is known) about seven hundred years ago.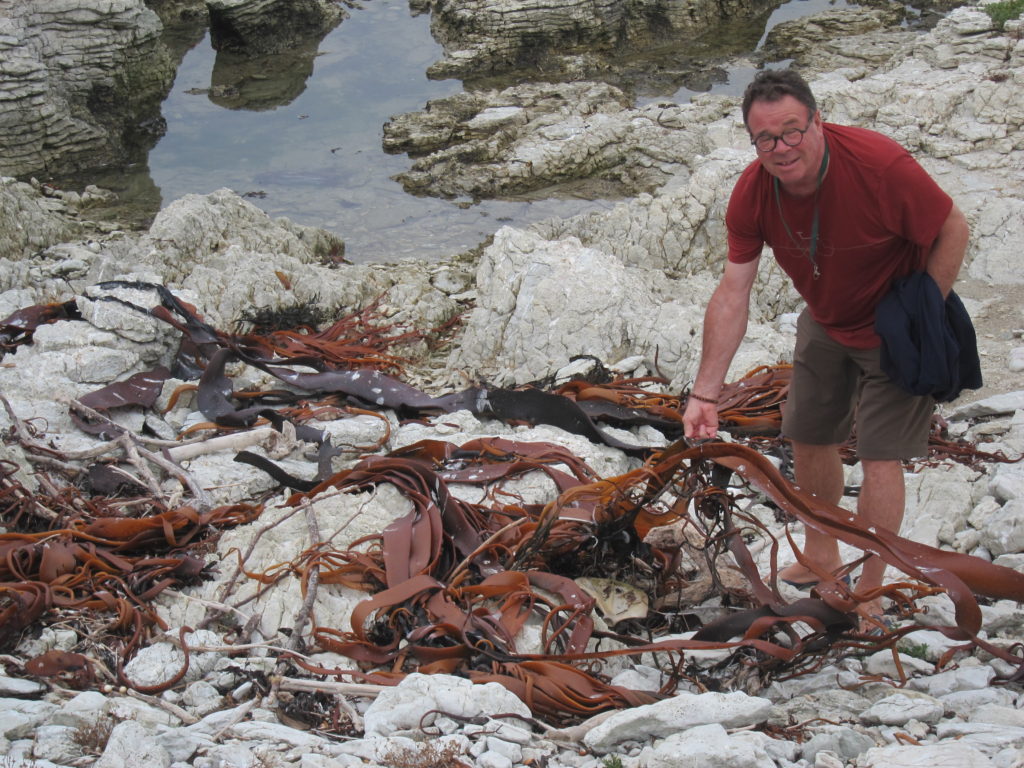 Very rugged, with lots of seals. You can get surprisingly close. According to the NZ Department of Conservation:
'Before the arrival of humans, a population of about 2 million fur seals inhabited New Zealand. They were taken as food by Māori, and the onset of European sealing for meat and pelts in the 1700s and 1800s pushed them to the brink of extinction.'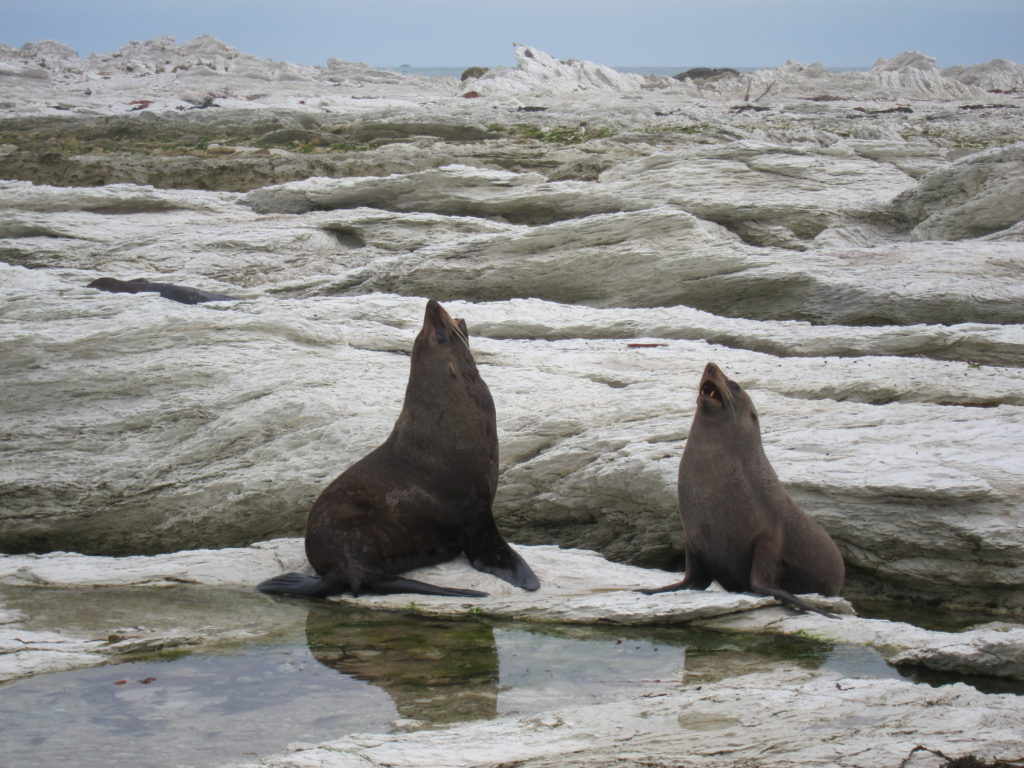 Interesting wrinkly limestone rock formations all along this coast.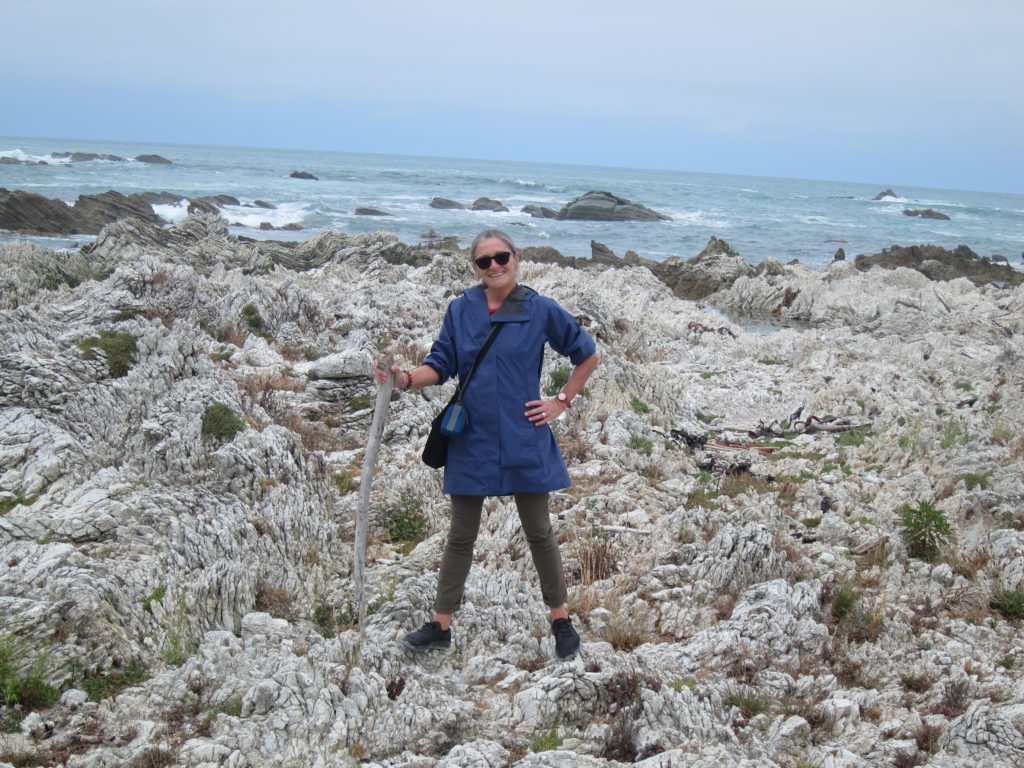 After a drive through more beautiful countryside, we arrive in Christchurch.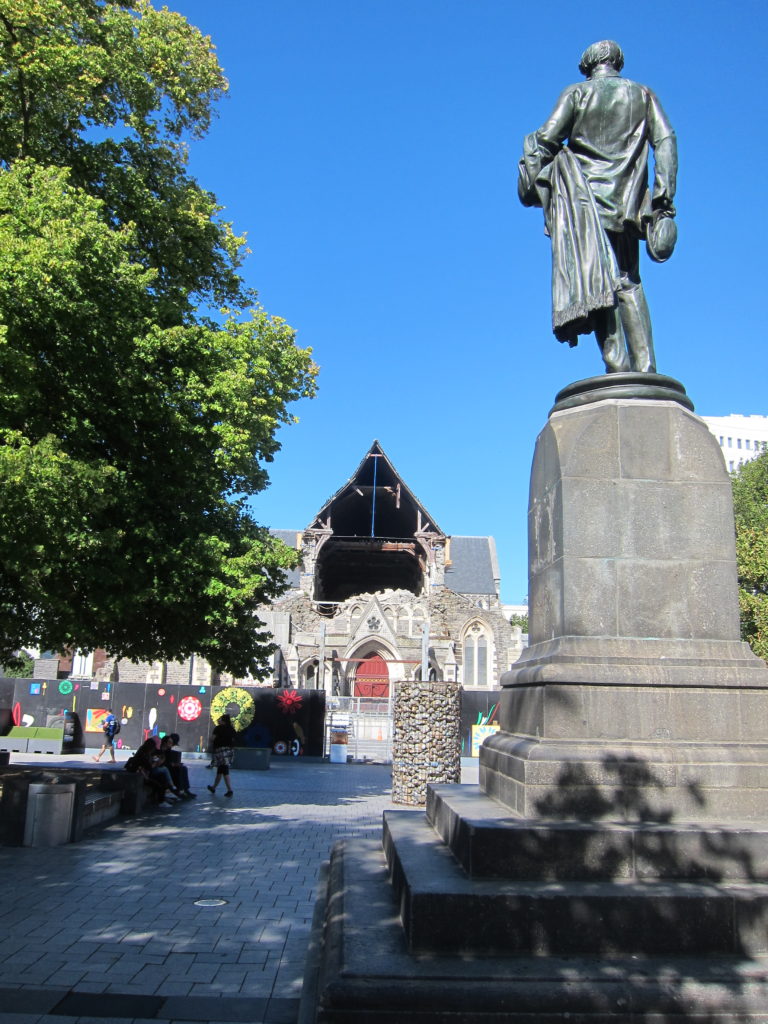 We visit the Canterbury Museum. Te Waipounamu – the Maori name for the South Island – means 'place of greenstone'. There is an exhibit of greenstone carvings, including this hei-tiki.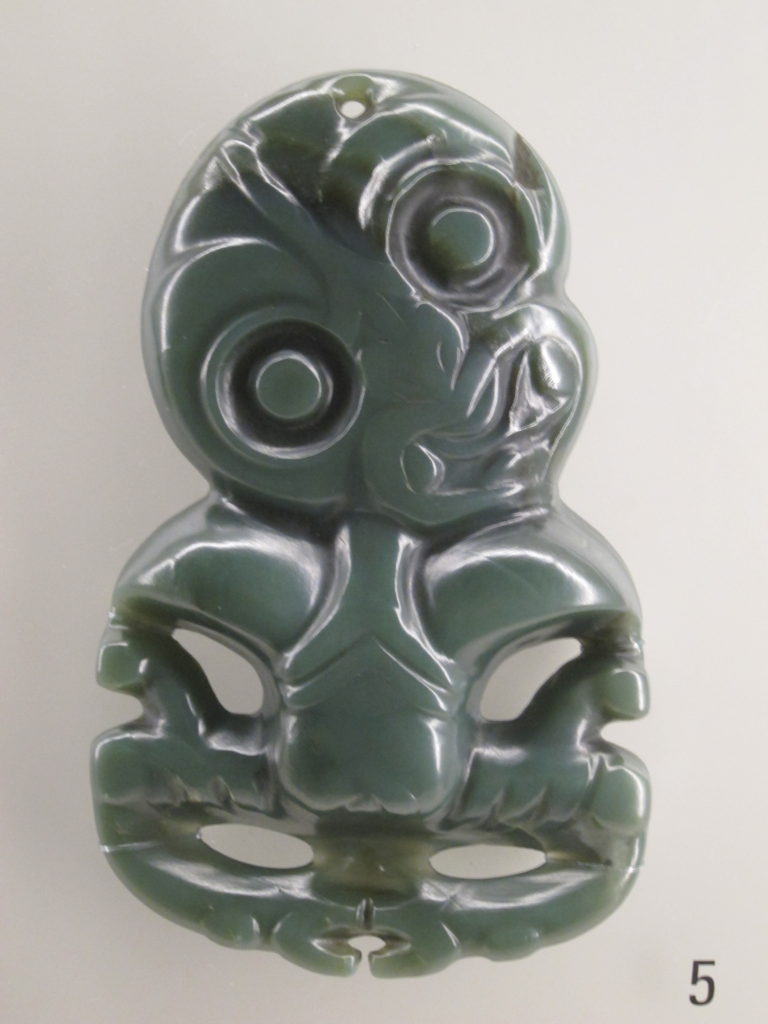 I get a little one to hang around my neck.
We'll be catching up to our present whereabouts soon. Stay tuned!
Sight or Insight of the Day – Te Waipounamu
We visit Ernest Rutherford's old workplace at the University of Canterbury.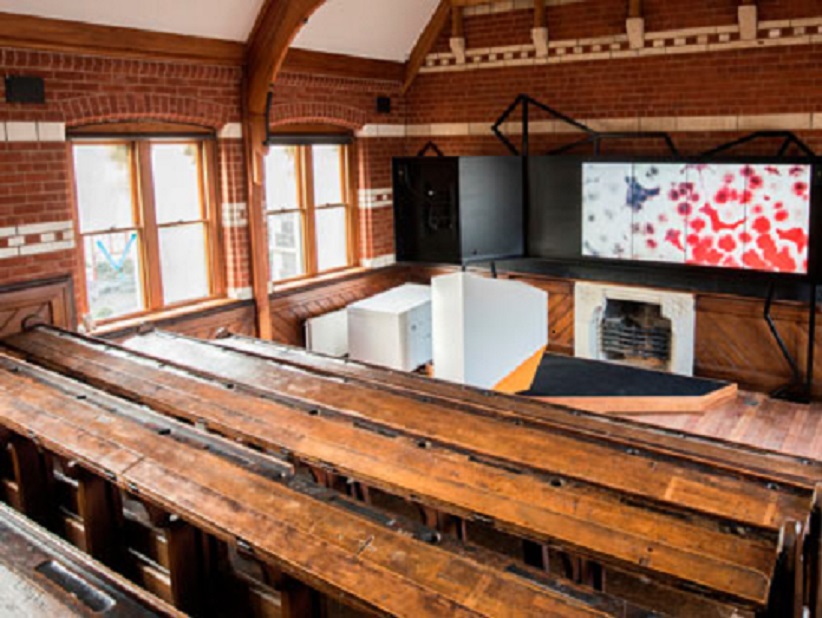 A bored Ernest probably carved his initials in this lecture hall.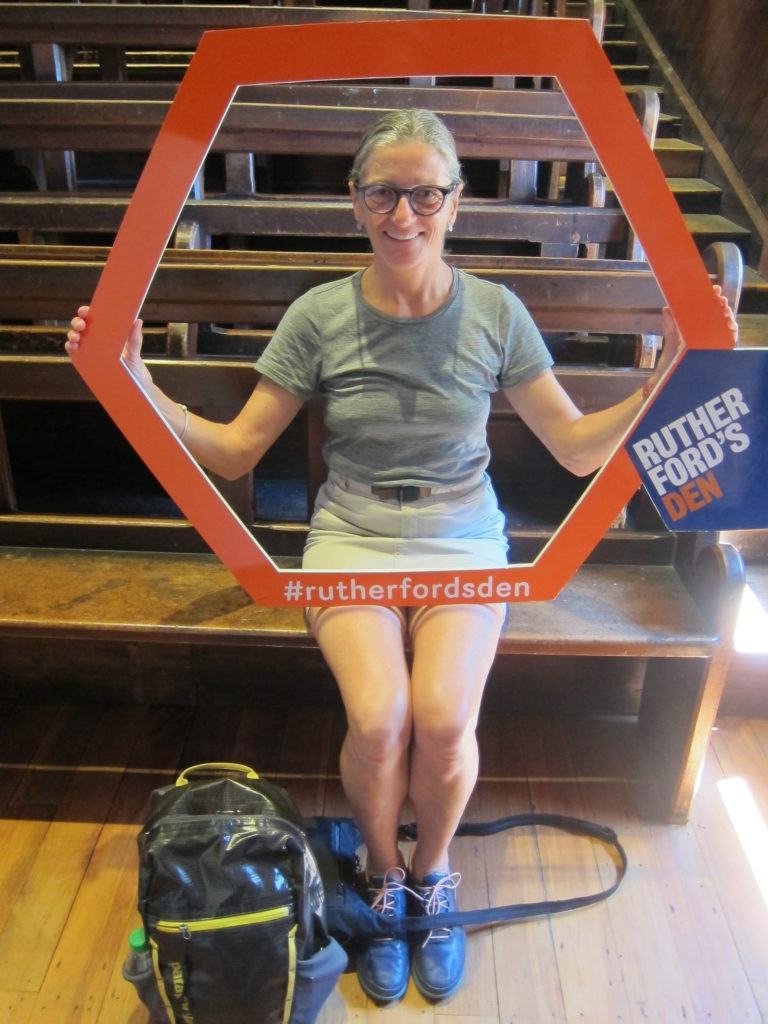 Physics joke: A photon checks into a hotel and is asked if he needs any help with his luggage. He says, "No, I'm traveling light."