We cut across country and spend a night in Palmerston North before going to Wellington.
We stay in a caravan park in Upper Hutt and take the train into town every day. It's sunny and hot. And windy, which Wellington is famous for.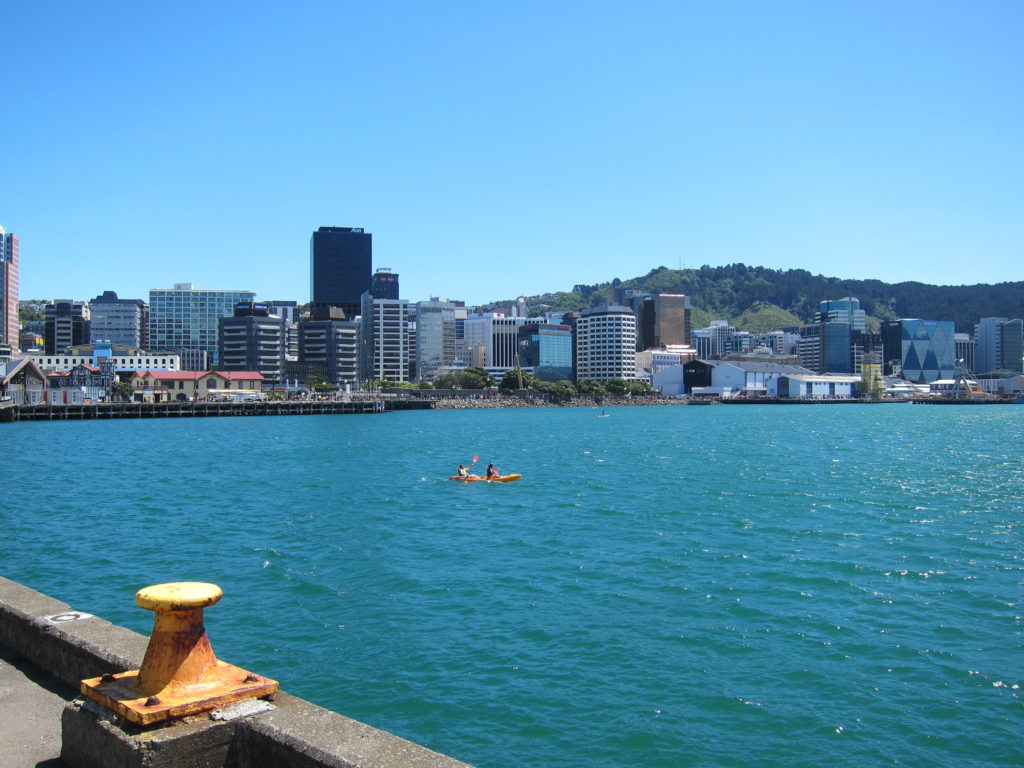 The water is delightfully clean in the harbour. Young folks cool off by jumping off the quay.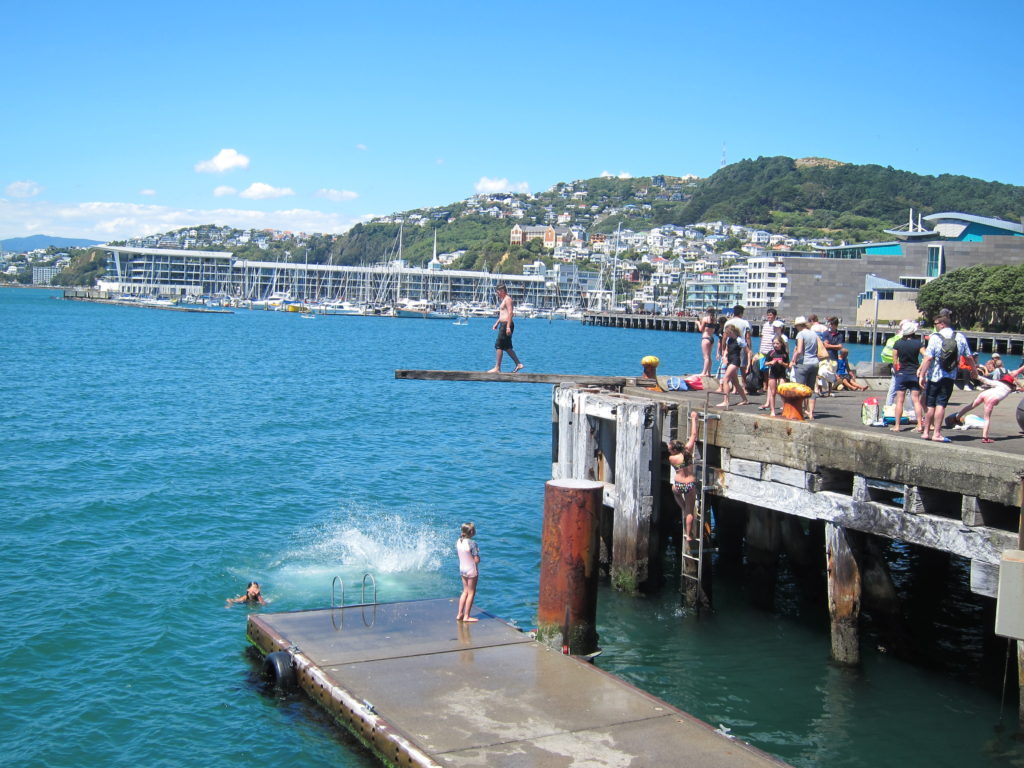 Betcha wouldn't find people doing this in Halifax or Victoria.
We visit the Beehive. This is New Zealand's Parliament. (Or more accurately, the 'Executive Wing of the New Zealand Parliament Buildings'.)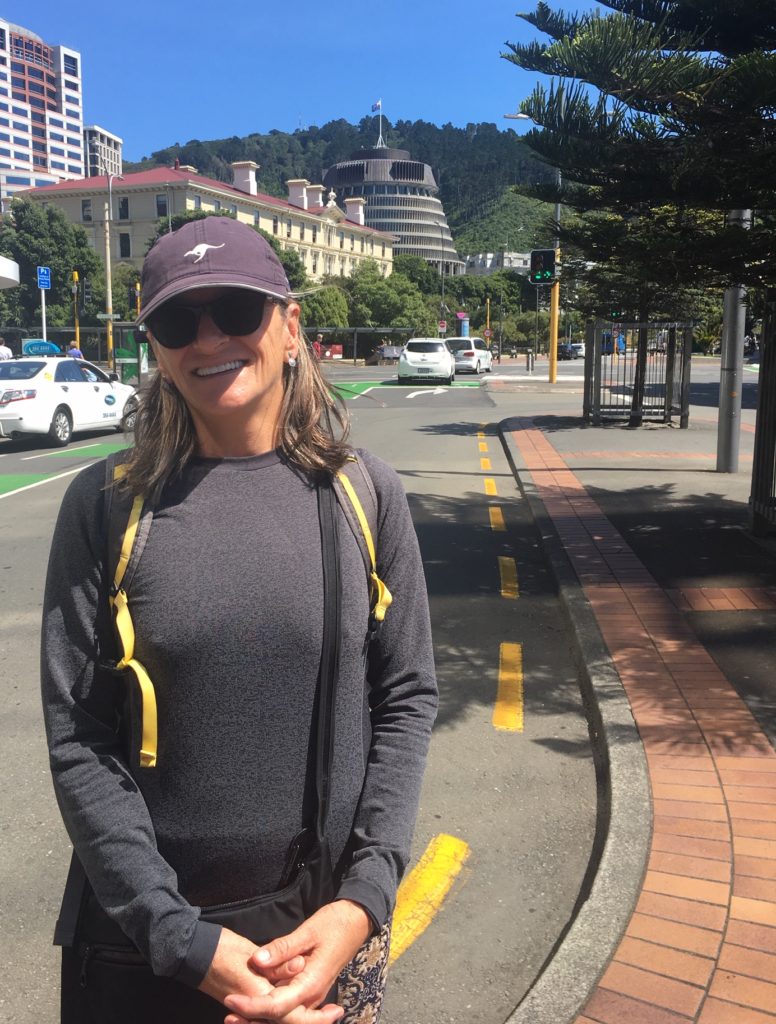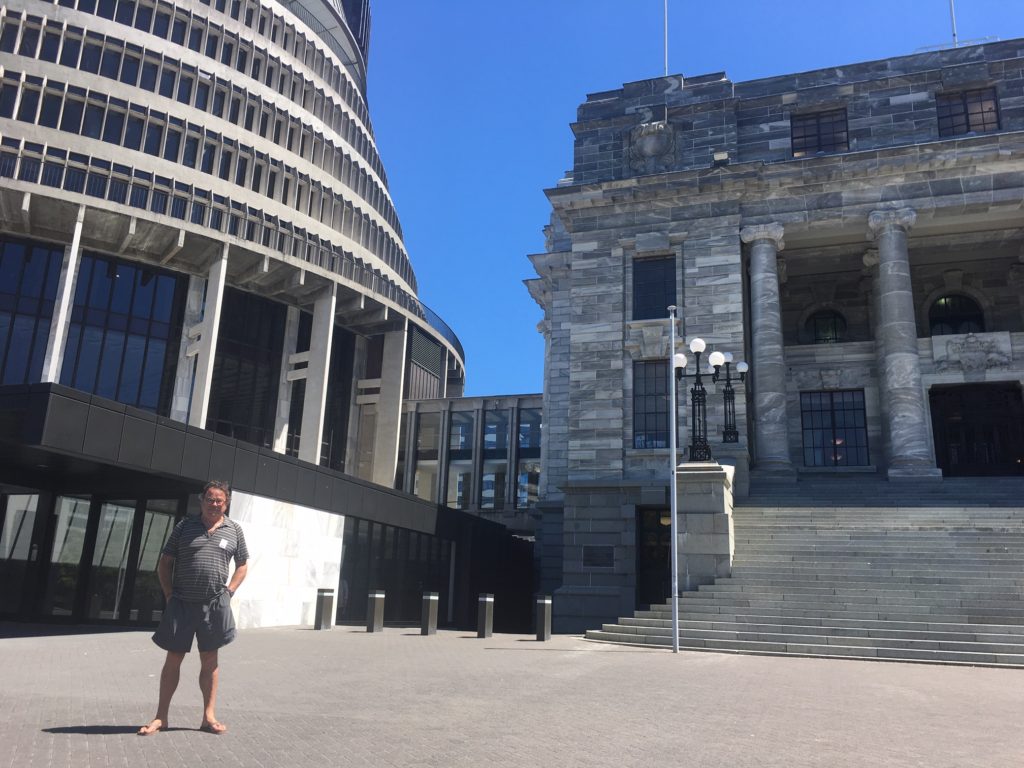 We hope to run into Jacinda Ardern, NZ's youthful PM. We're fans. (She's refreshingly different from the bloated trough-snufflers and pathological liars that run most governments.) But no luck – she's off visiting the victims of bushfires in the South Island.
We get some walking-around money from a Kiwi Bank ATM.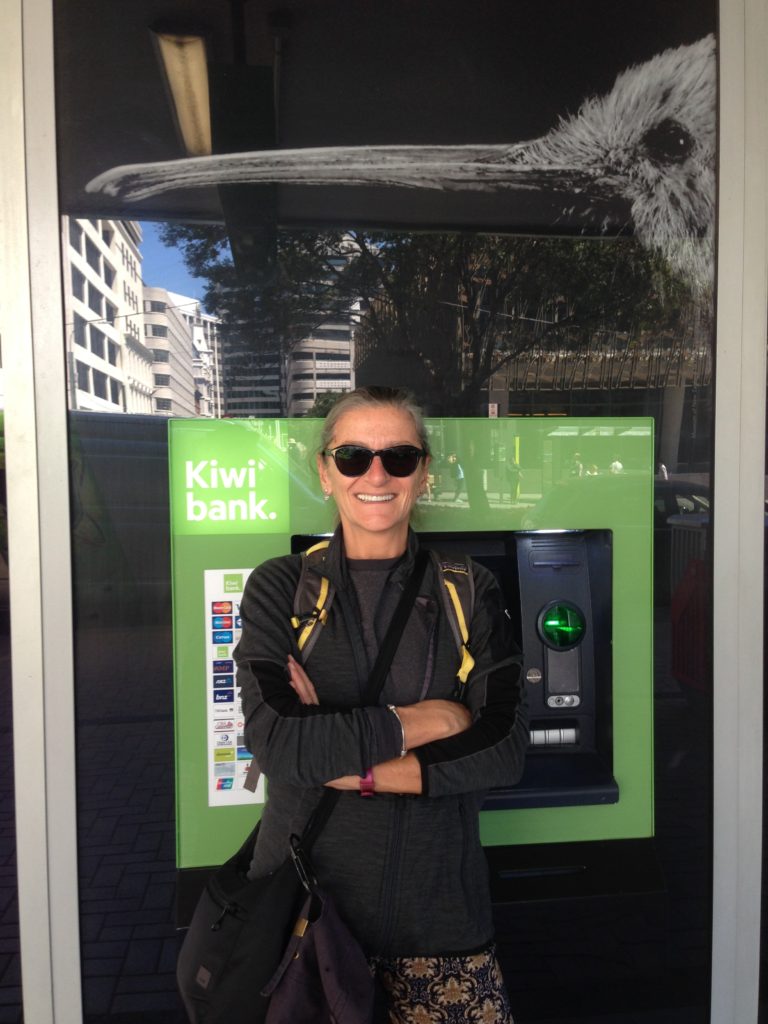 It's fun being in a place where everyone sounds like Bret and Jemain on Flight of the Conchords.
One thing that is a definite bargain in New Zealand is fish & chips.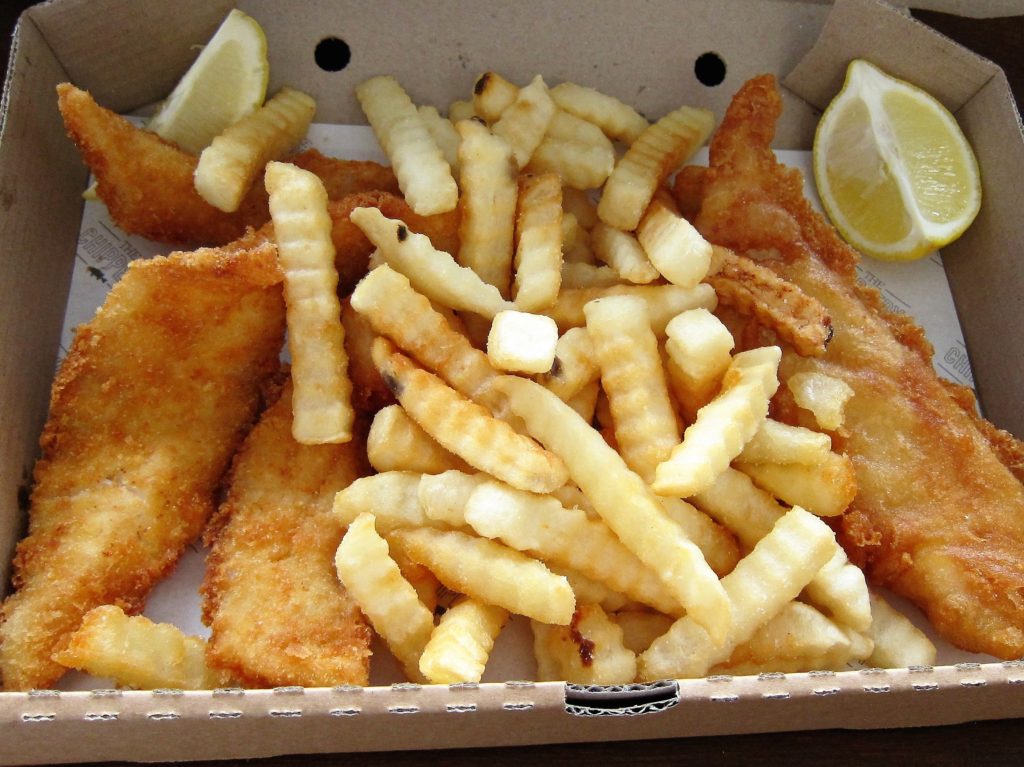 We enjoy an ample meal at The Chippery for relative peanuts.
Wellington is very liveable. Like most capital cities. We get the lowdown on local history at the very cool Wellington Museum.
I visit the childhood home of Katherine Mansfield.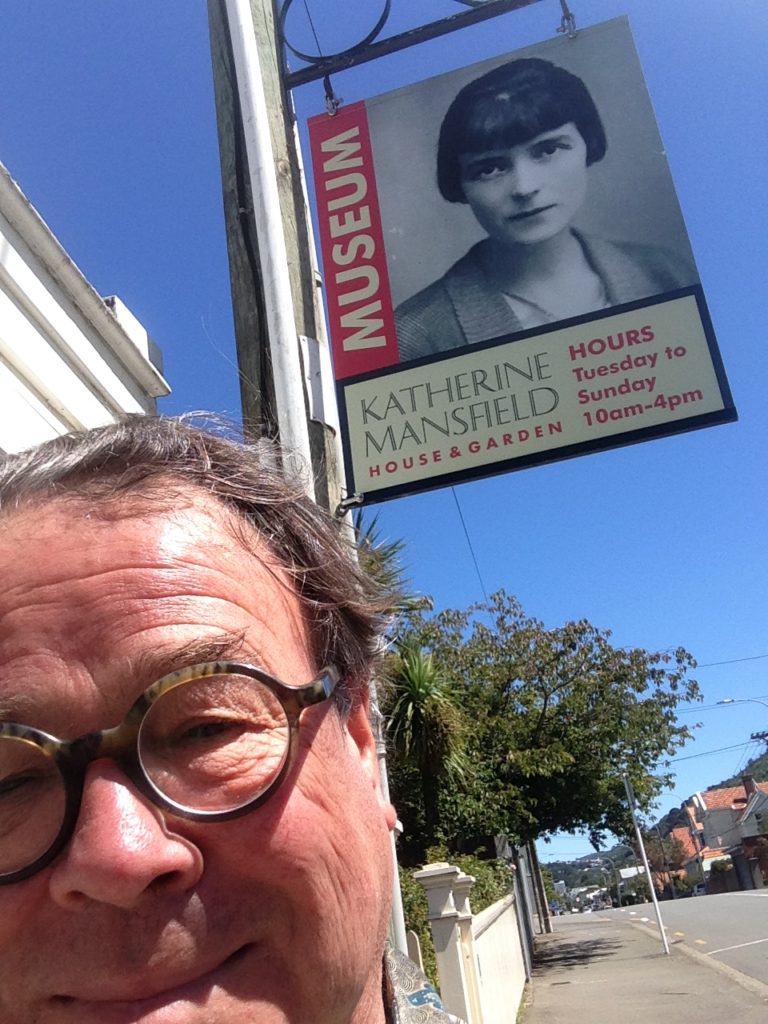 We prepare for our three-and-a-half-hour trans-Cook Strait ferry ride.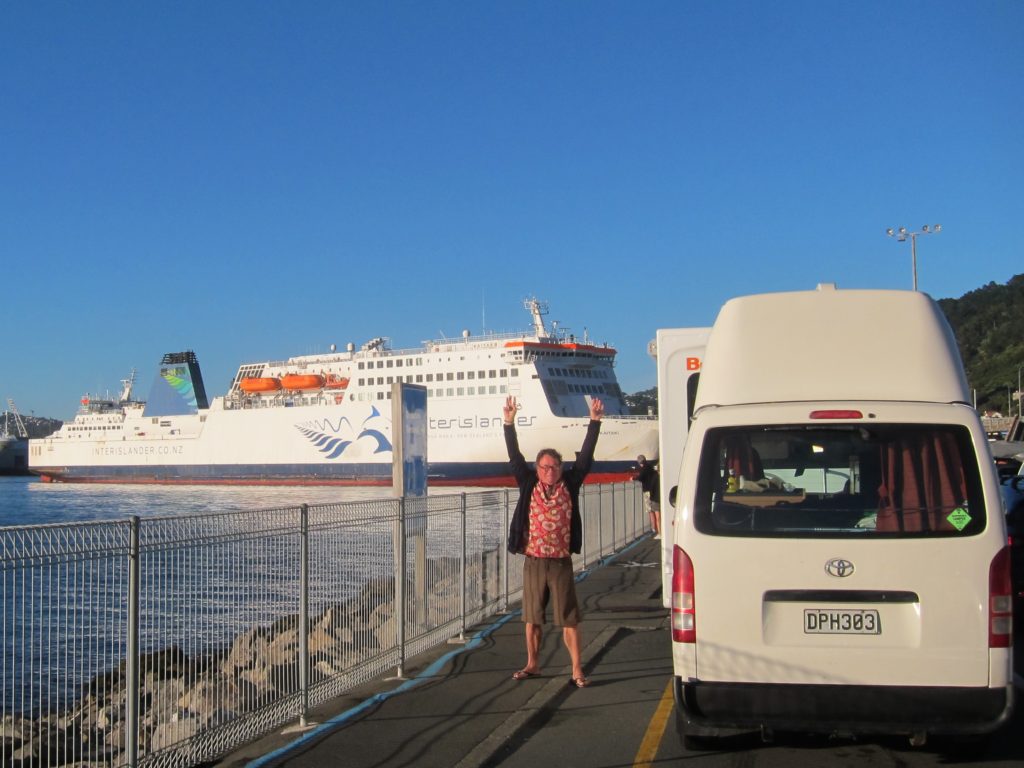 Lucky for Maria the forecast is for a smooth crossing.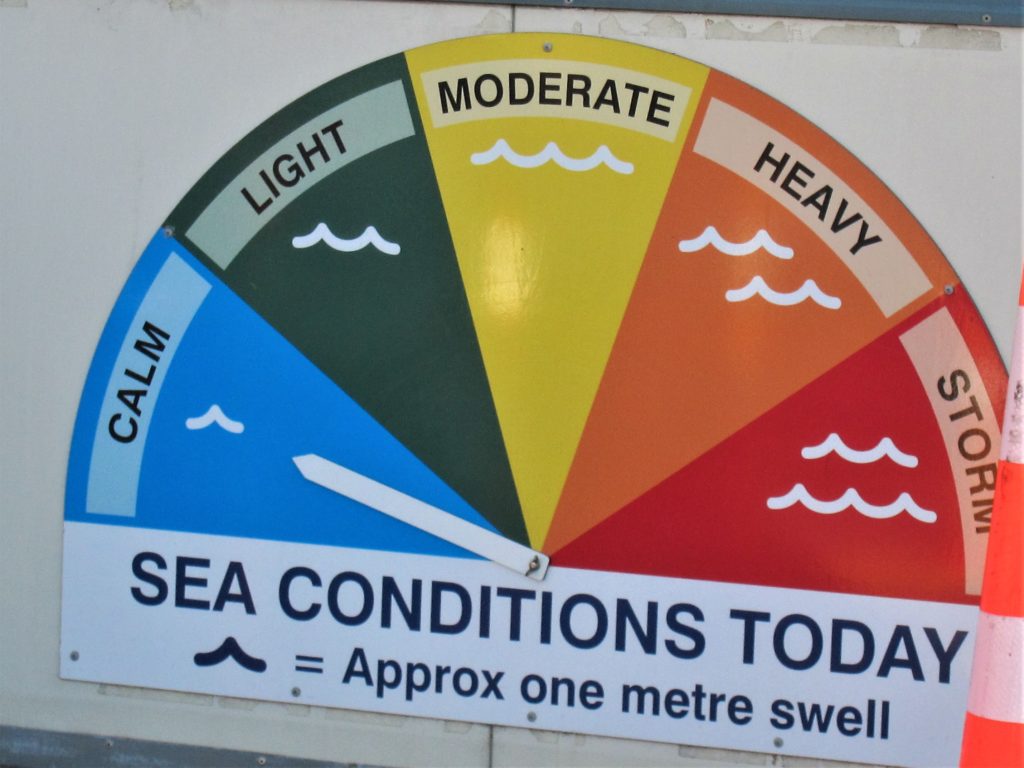 The Cook Strait can have unbelievably rough weather. There have been numerous shipwrecks, including the relatively recent Wahine disaster.
Sight or Insight of the Day
New Zealand is known in Maori as 'Aotearoa'. The common translation is 'the land of the long white cloud'. You can see why in this photo taken during the crossing.