Sadly, it's time to leave Japan after two months.
As we fly from Okinawa to Kobe, we spy what looks like the Golden Gate Bridge. This is in fact the Akashi Kaikyo Bridge.
We visit it the next day.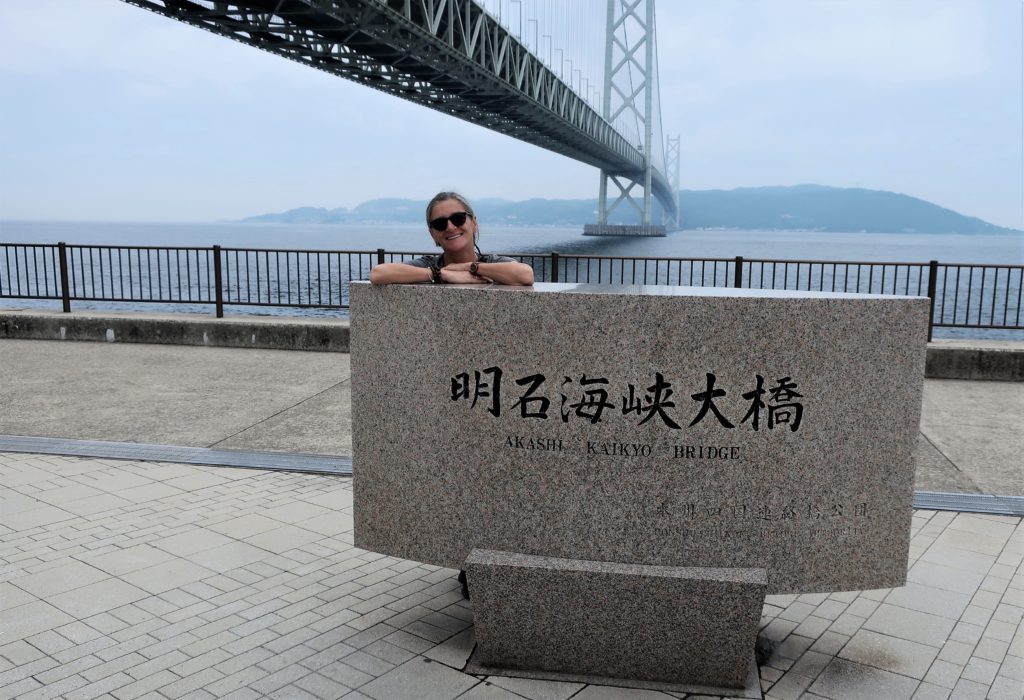 It is enormous.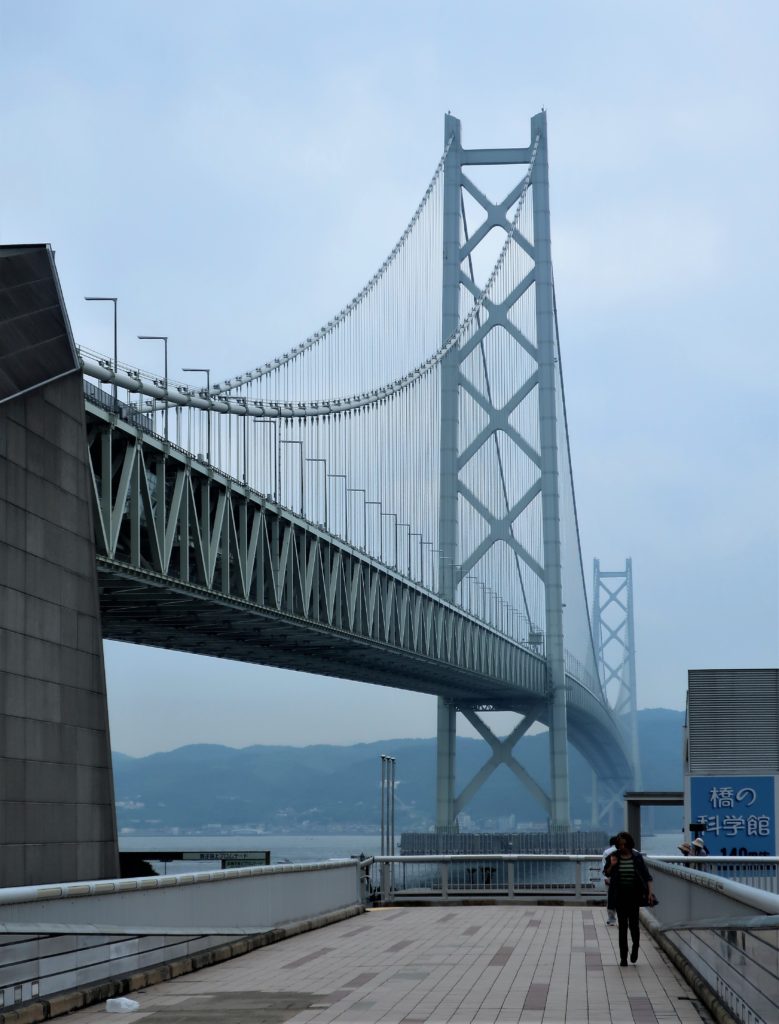 You can stand on a glass deck in the Visitor's Centre.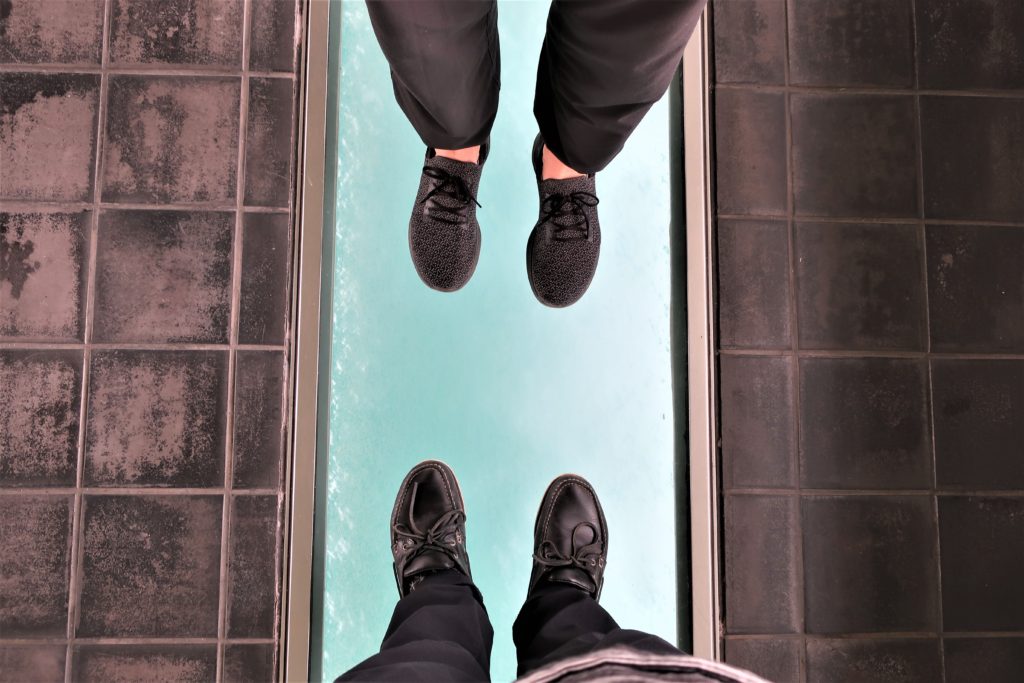 The mind boggles at the engineering science and social organization that goes into the planning and construction of this steel-and-concrete behemoth.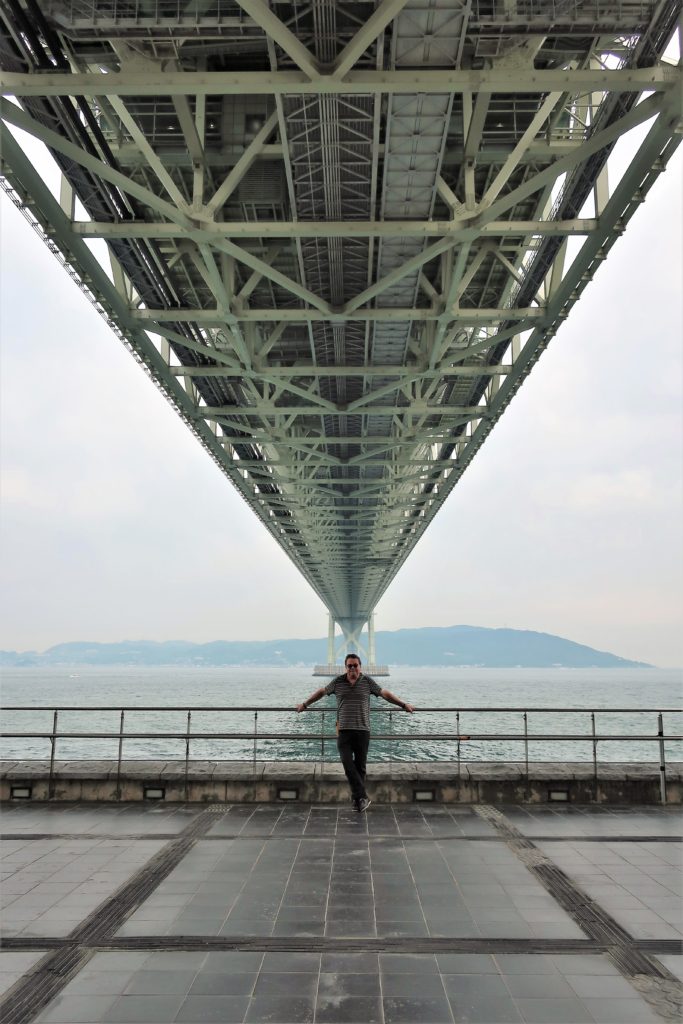 Kobe was the site of the Great Hanshin Earthquake in 1995. This event takes 6,000 lives.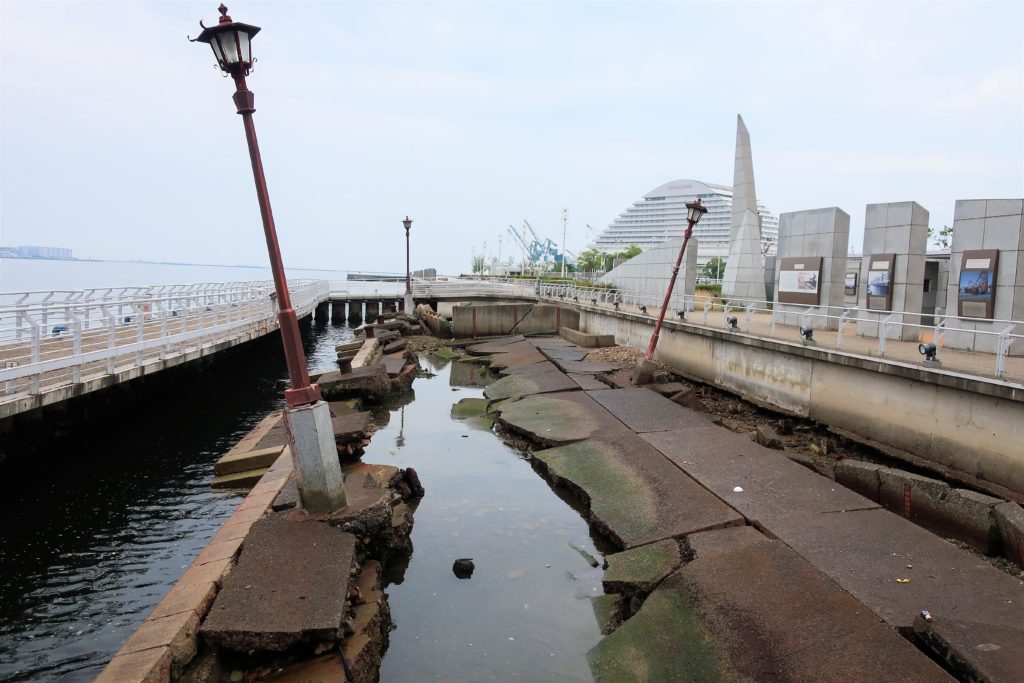 We are in Kobe: we have to splash out on a dinner of Kobe beef at Tor Road Steak Aoyama.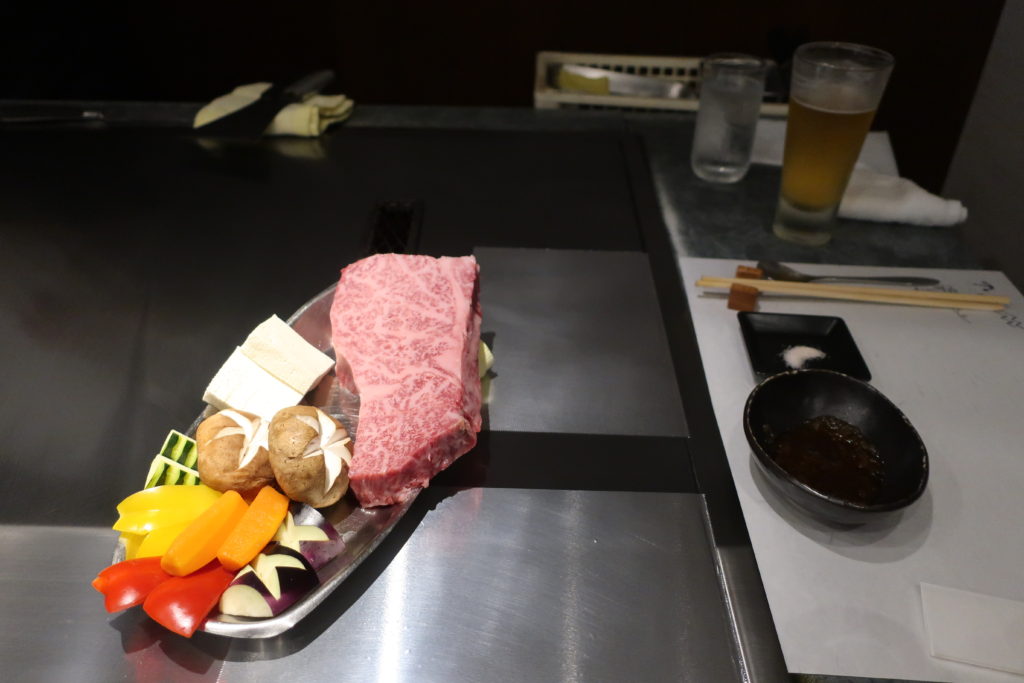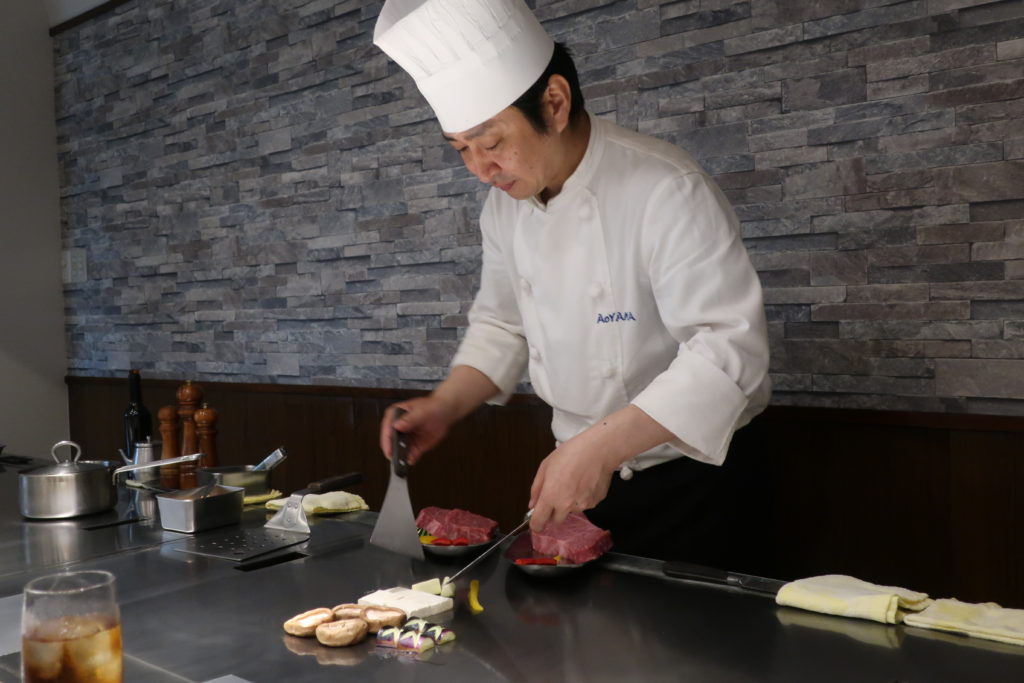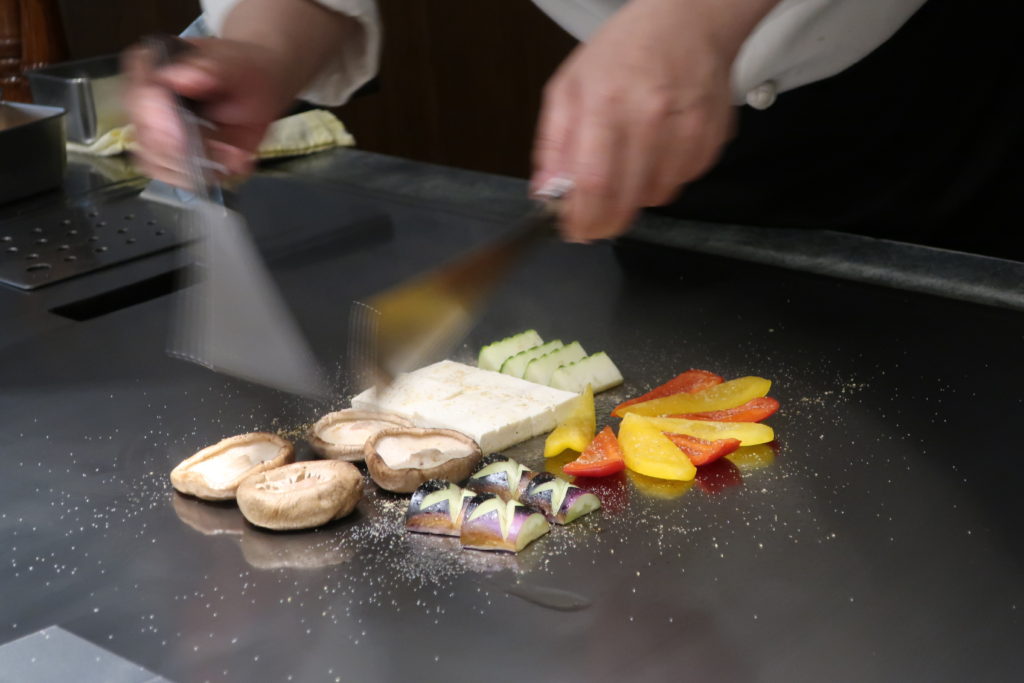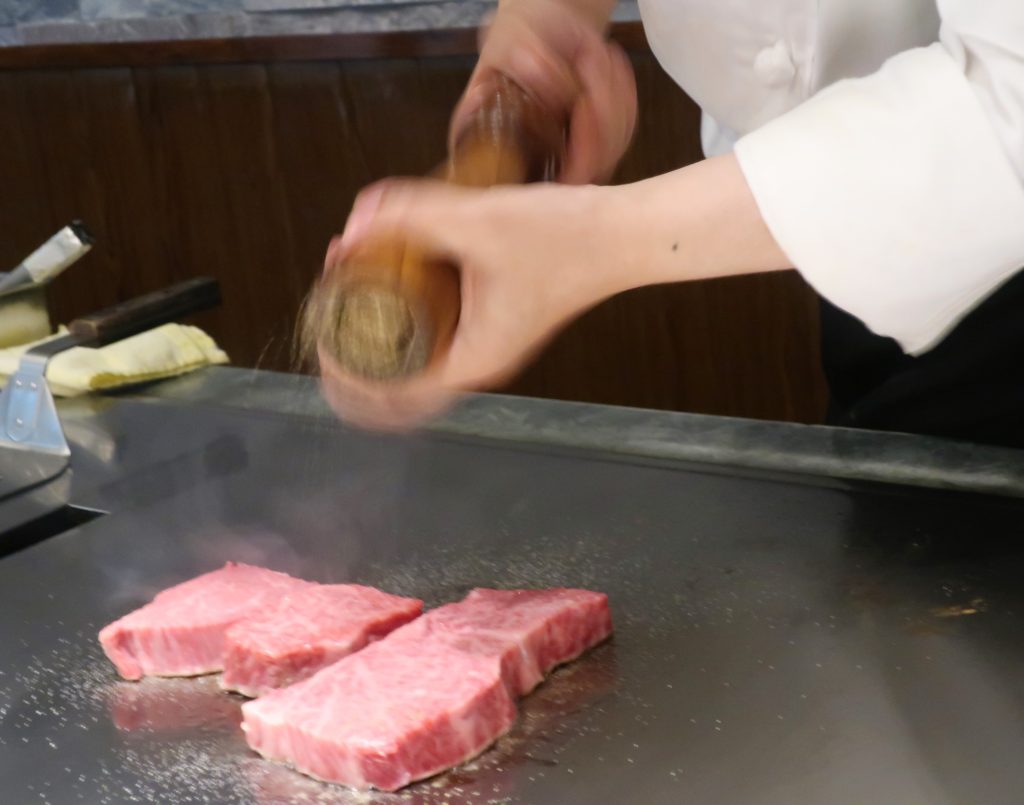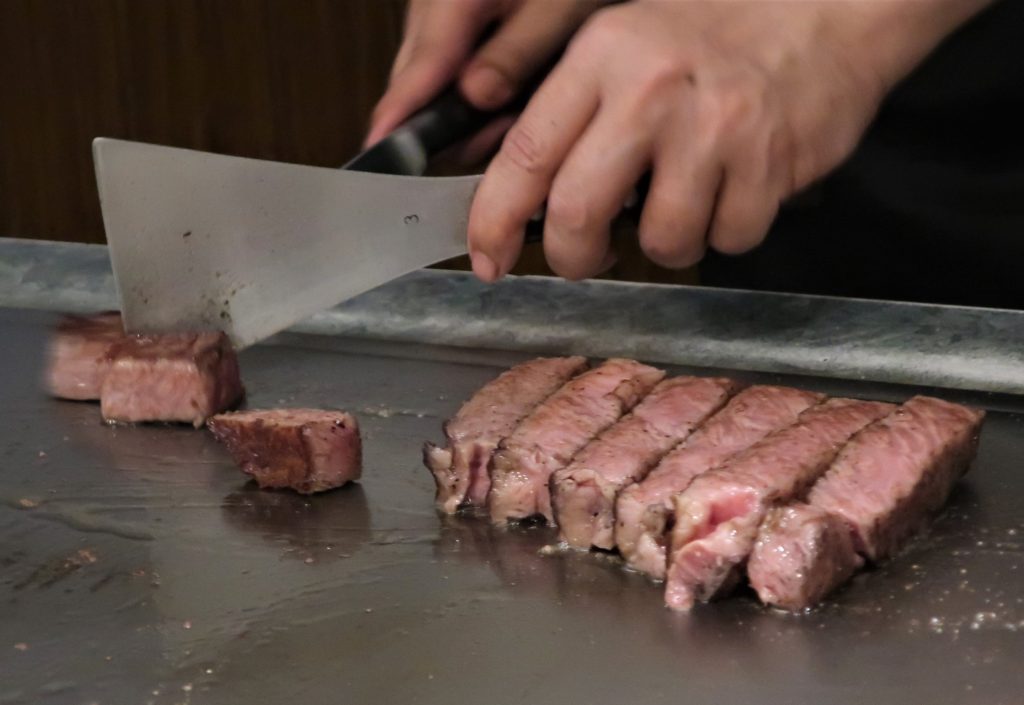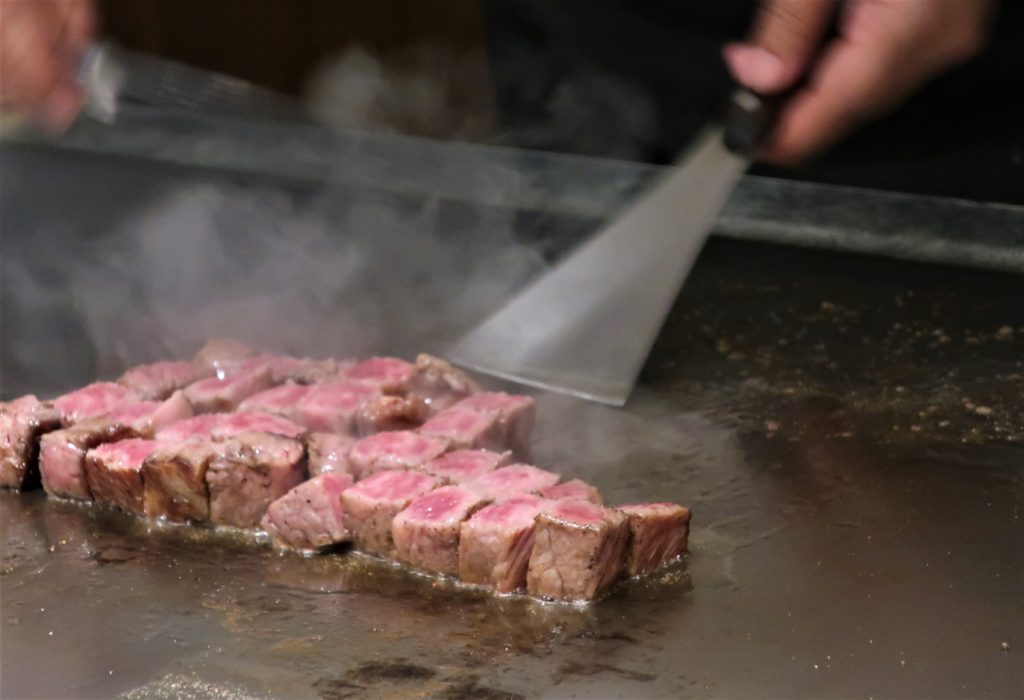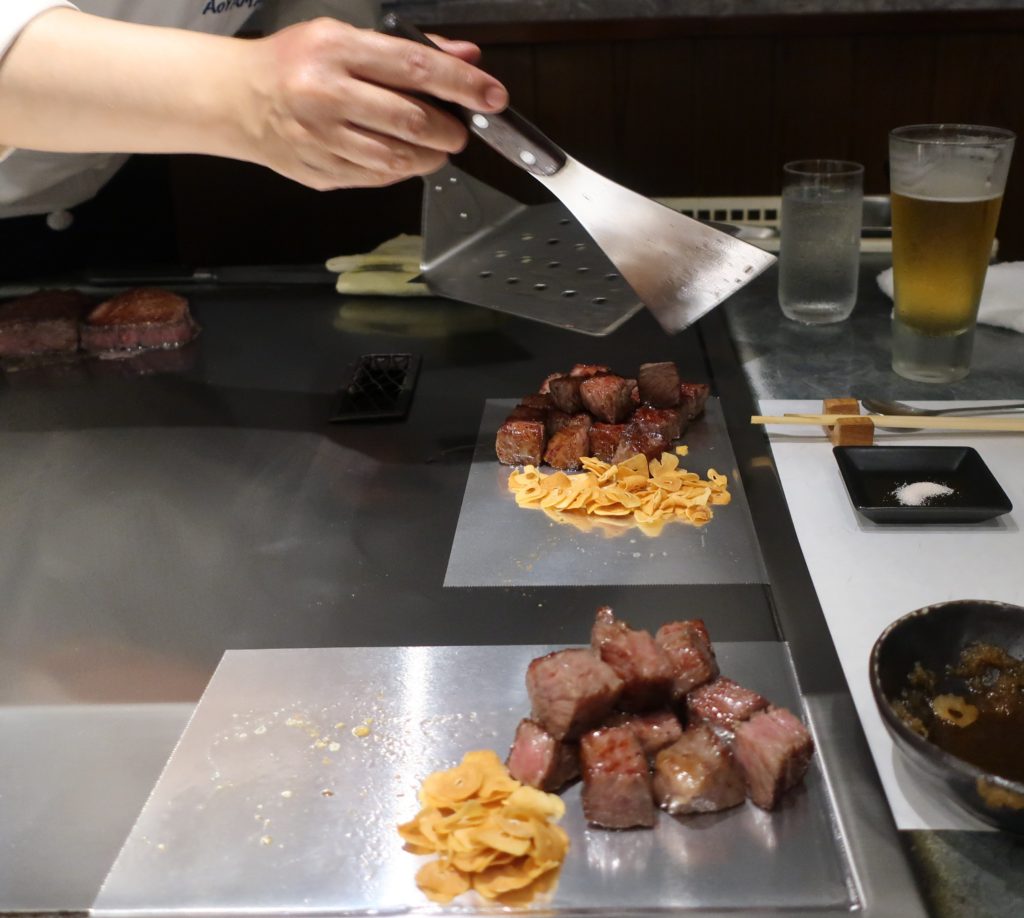 Interesting historical fact: until 1872, eating meat was banned in Japan for over 1,200 years.
We are in Osaka, our original point of entry, for the third time. And for the third time we stay at the Tani9 Backpackers.
It seems so long ago that we first arrived in Japan, slightly overwhelmed by the hectic pace and unfamiliar culture after laid-back New Zealand. The atmosphere at the Tani9 is so relaxed and friendly, we ended up spending five days here as we acclimatize. It's good to be back.
And we get to see Akubi again.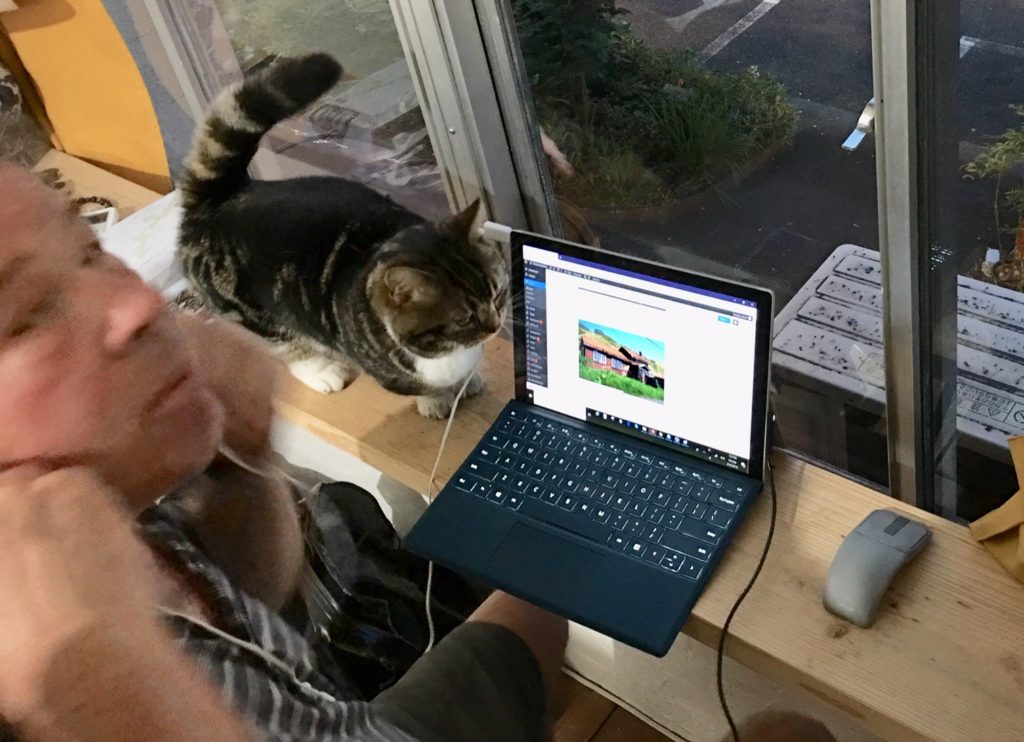 We take a day trip to Nara, once the capital of Japan. The temples are known for their tame deer.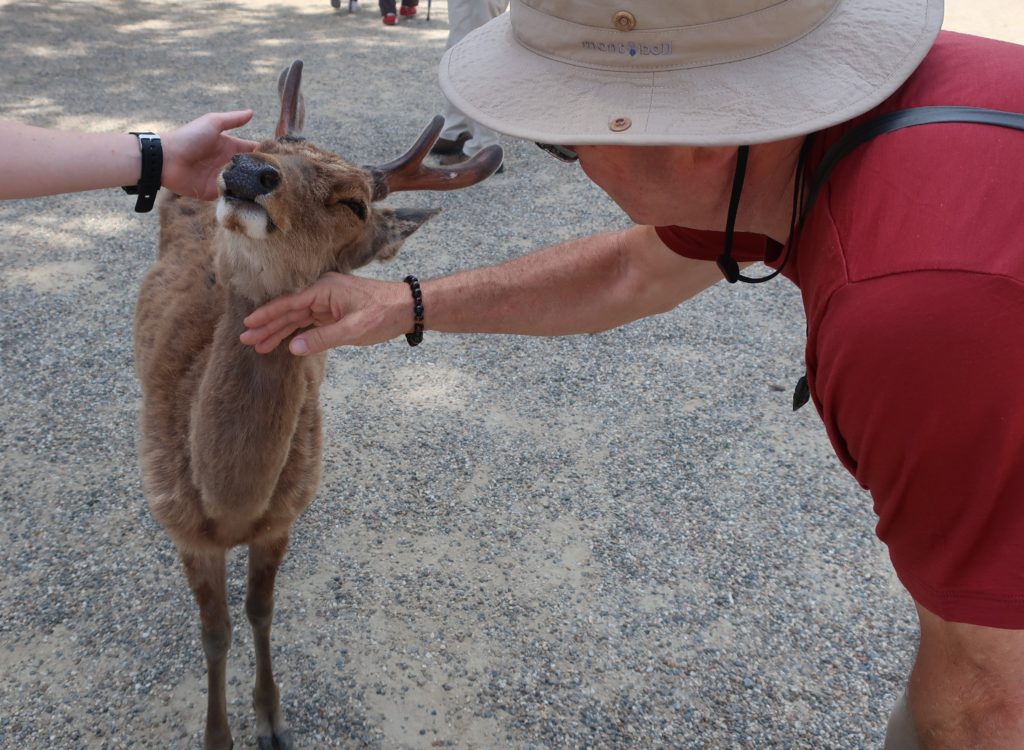 They have been for centuries.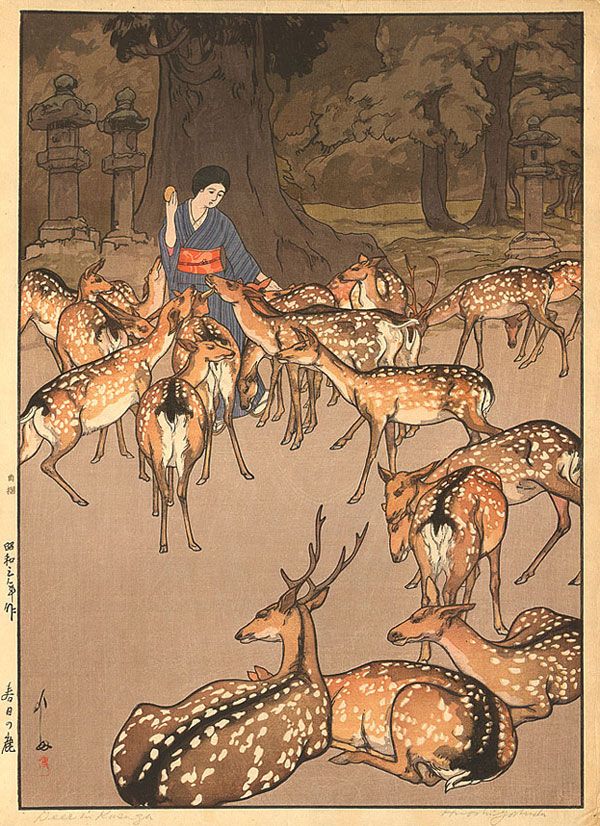 Other views.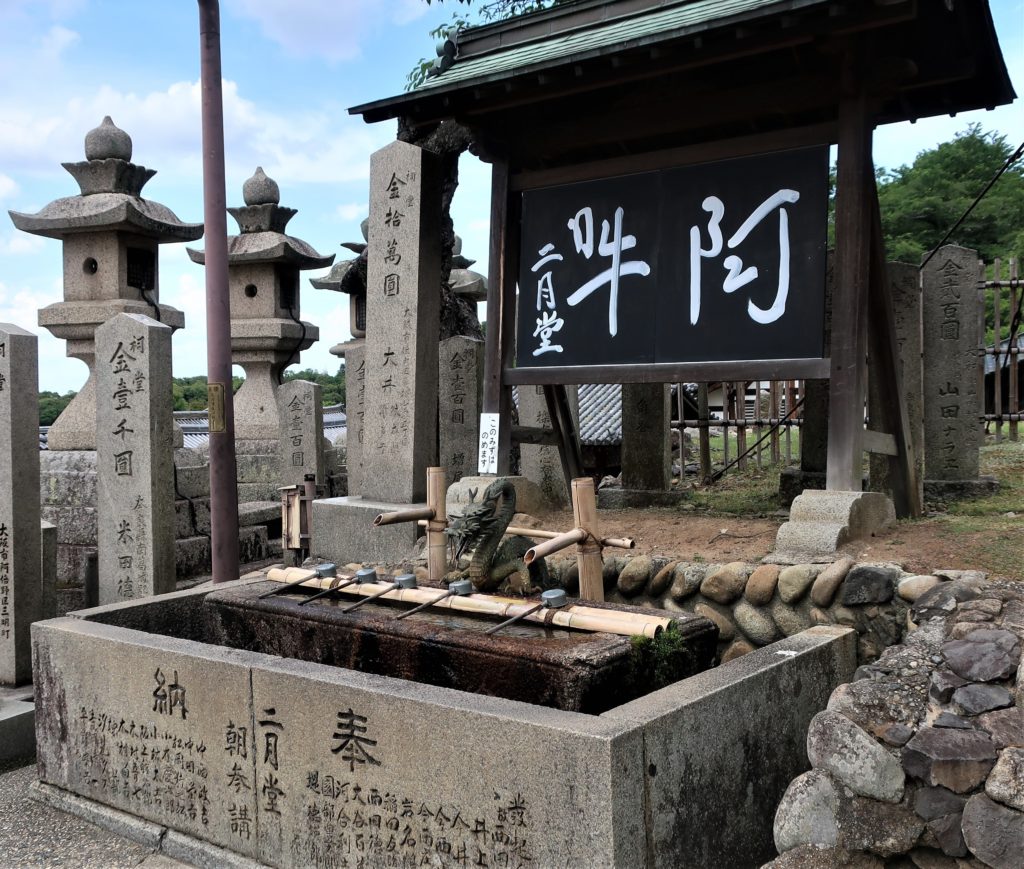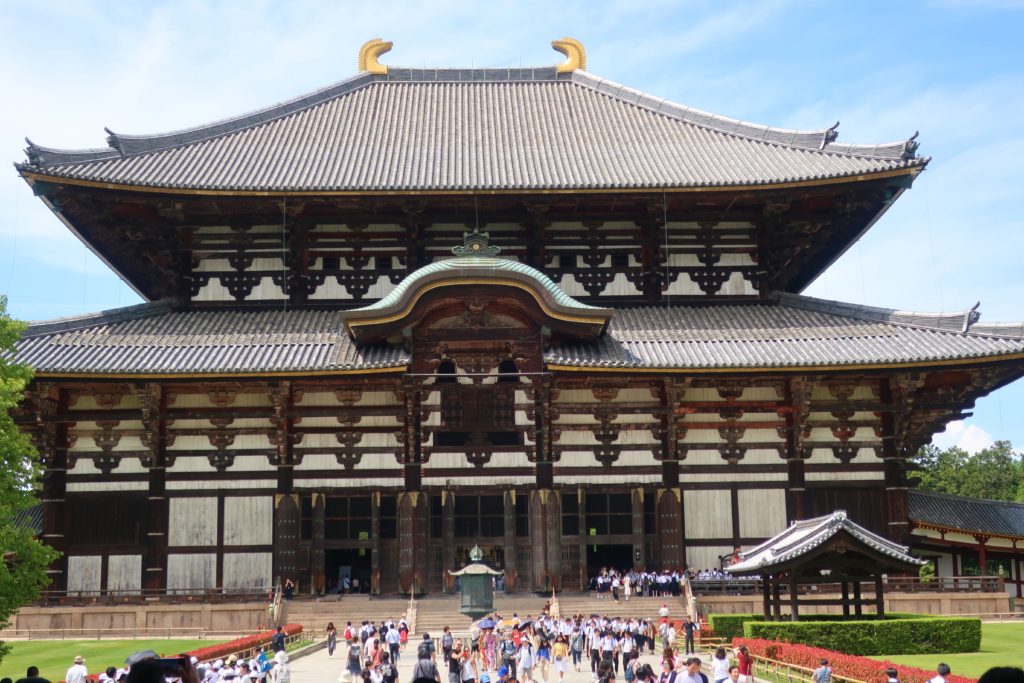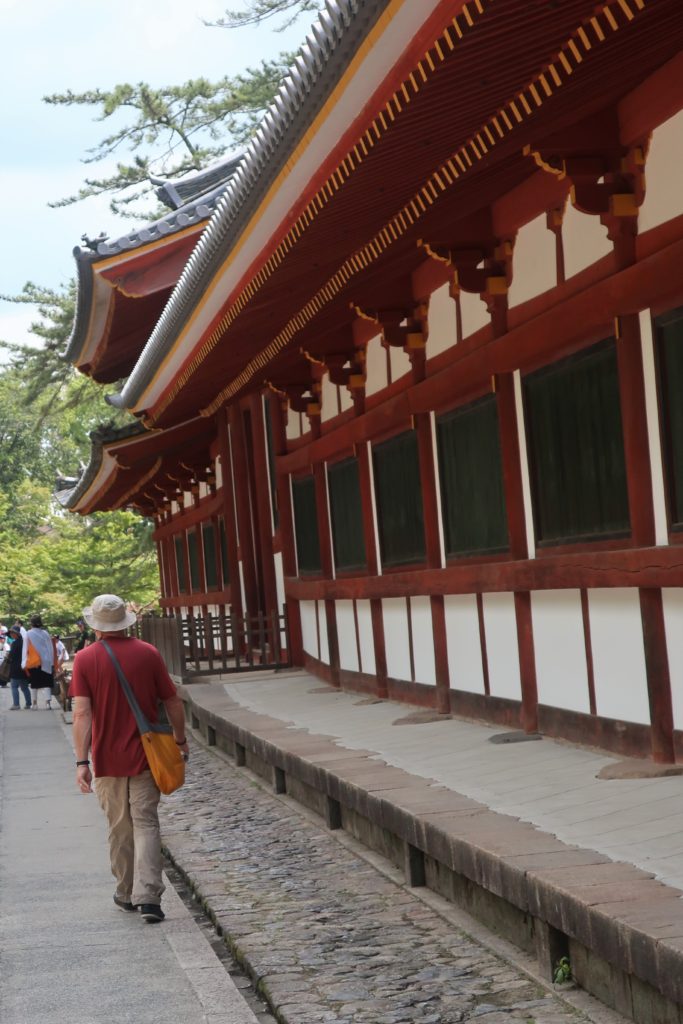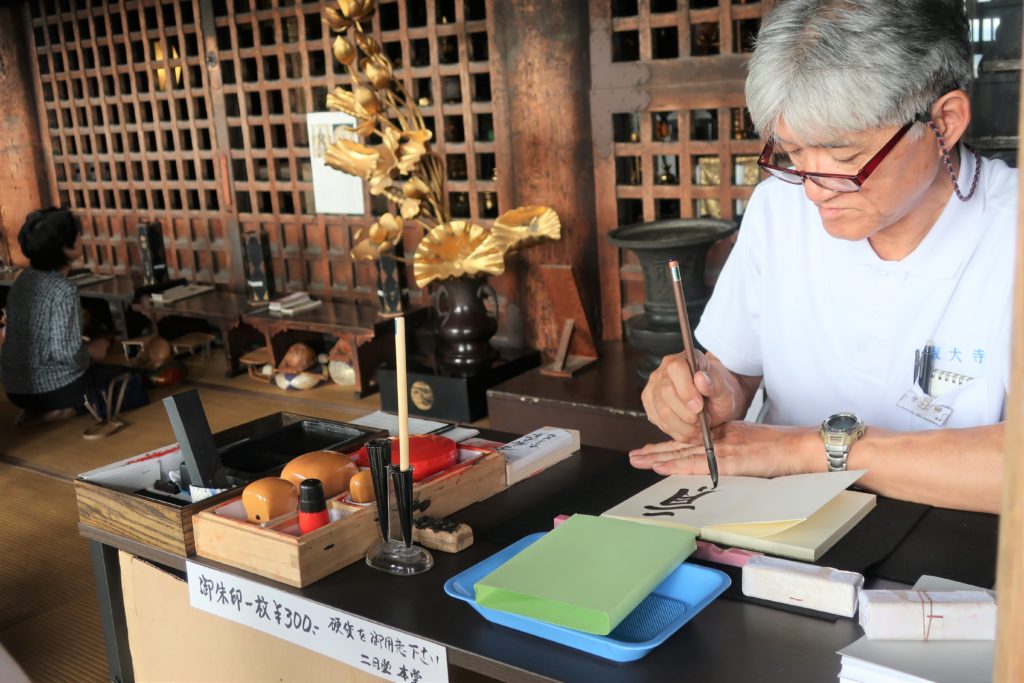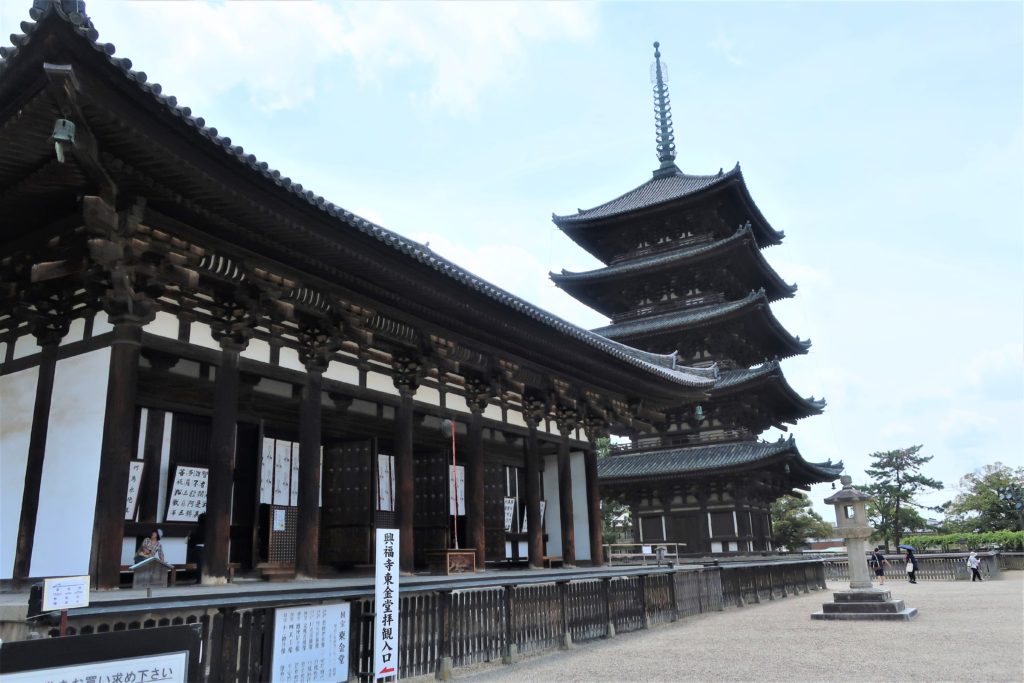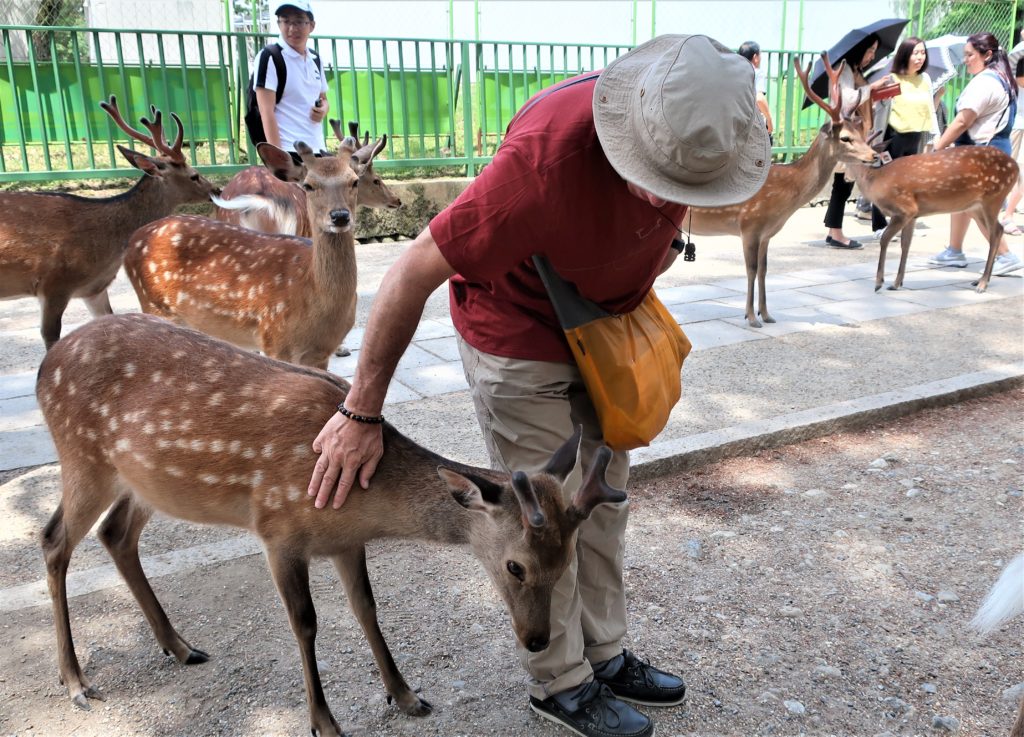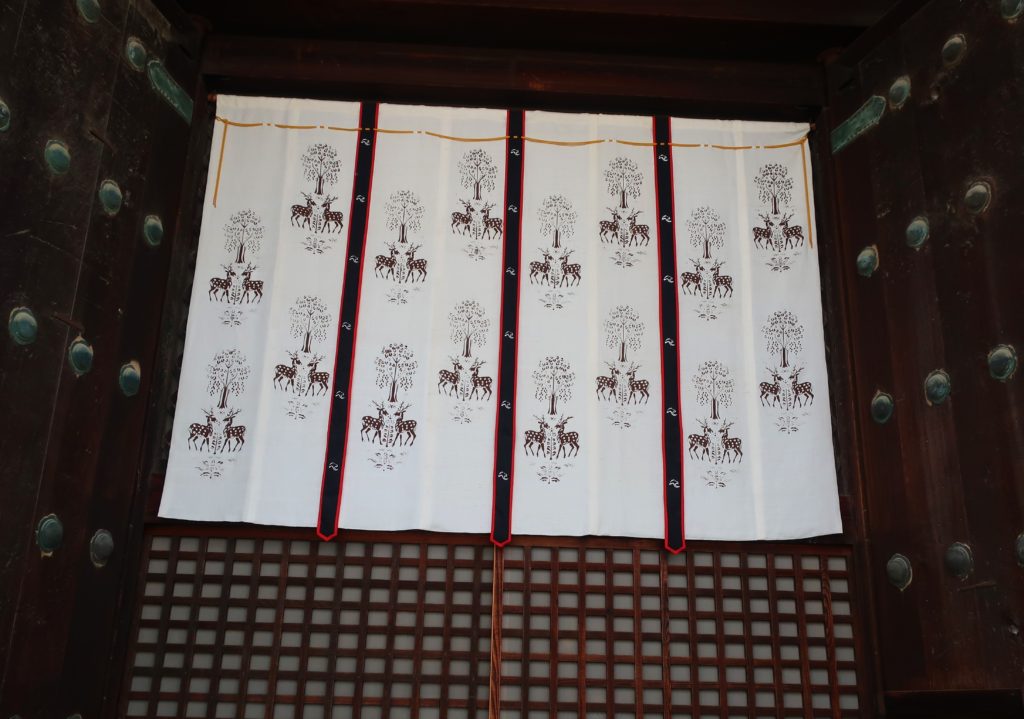 We catch a train to Kyoto. While there, we visit the Tale of Genji Museum in nearby Uji.
The Tale of Genji is a strange thing. Over 1,200 pages long, it's a 'novel of manners' written in the 11th century by a woman, Murasaki Shikibu.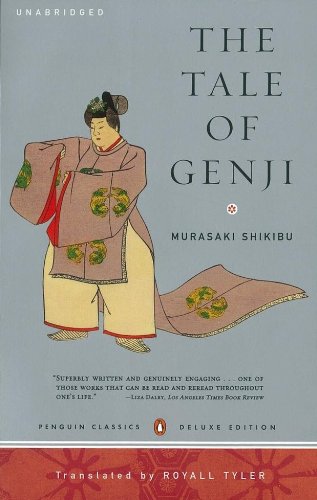 Like many great works, you get the feeling it might contain entire worlds between its covers. Don't know if I'll ever get to read it, though; my dwindling stock of days in this world probably preclude starting 1,000-plus-paged novels. (No terminal illnesses – simply age.) Too bad there's not a Classics Illustrated version.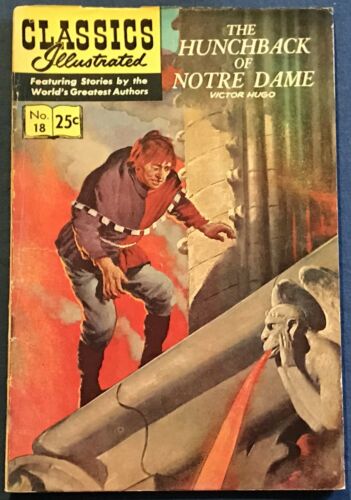 We see the Metropolitan Museum in NYC is having a Genji-themed exhibit: 'The Tale of Genji' and the Art It Inspired
The last ten chapters (out of 54) take place in Uji. Hence the location of the museum. The building is attractive – sleek and modern.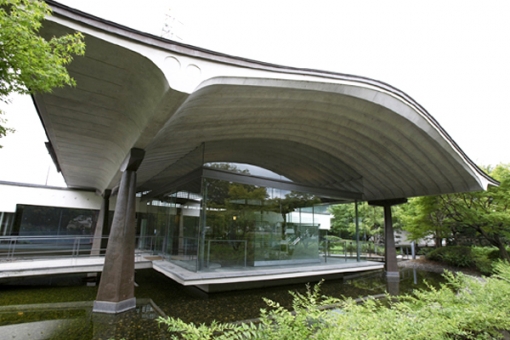 Wandering in Uji, there is a street fair going on. I sample some of the best grilled tuna I've ever tasted.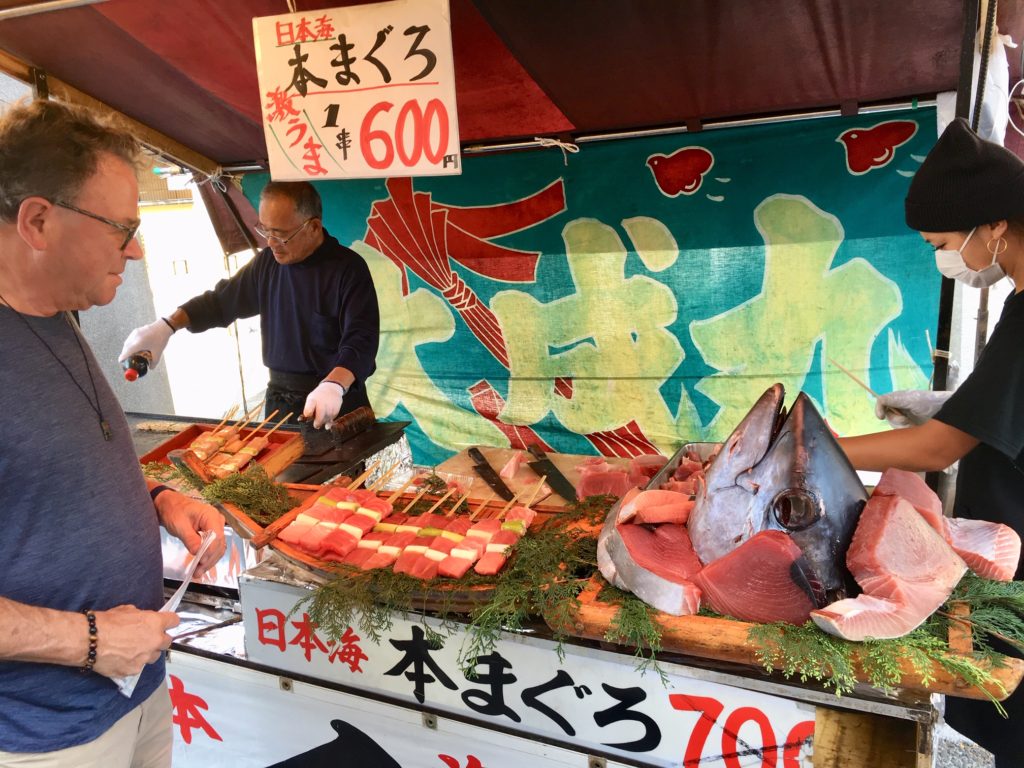 In Kyoto itself, we come across a crew demolishing an old Kyoto-style wooden building. Sad.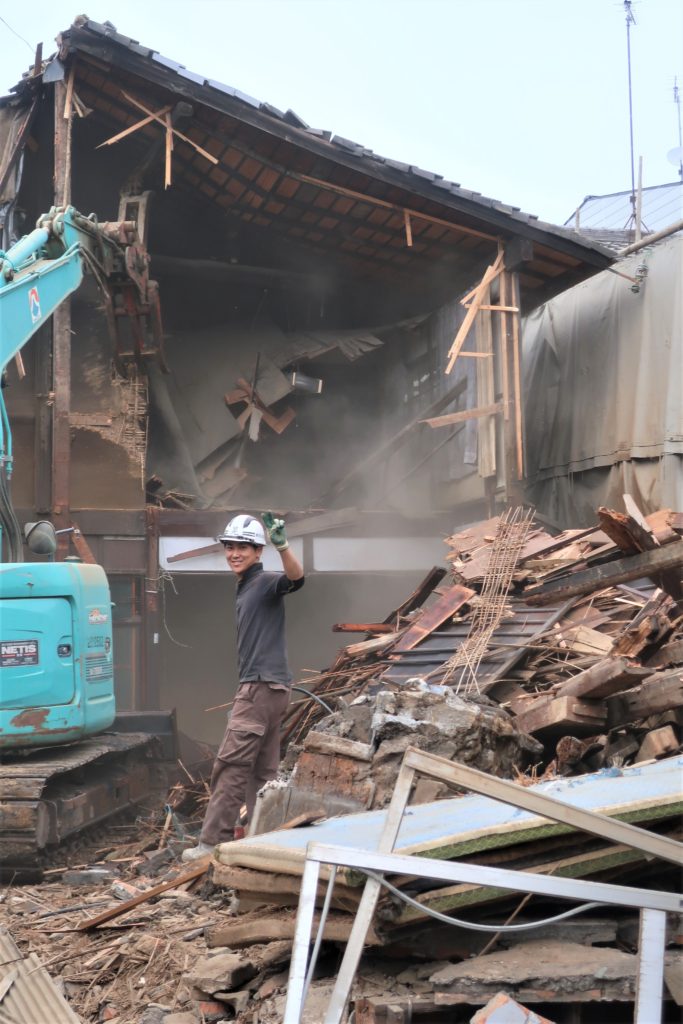 But of course many parts of Kyoto retain their charm.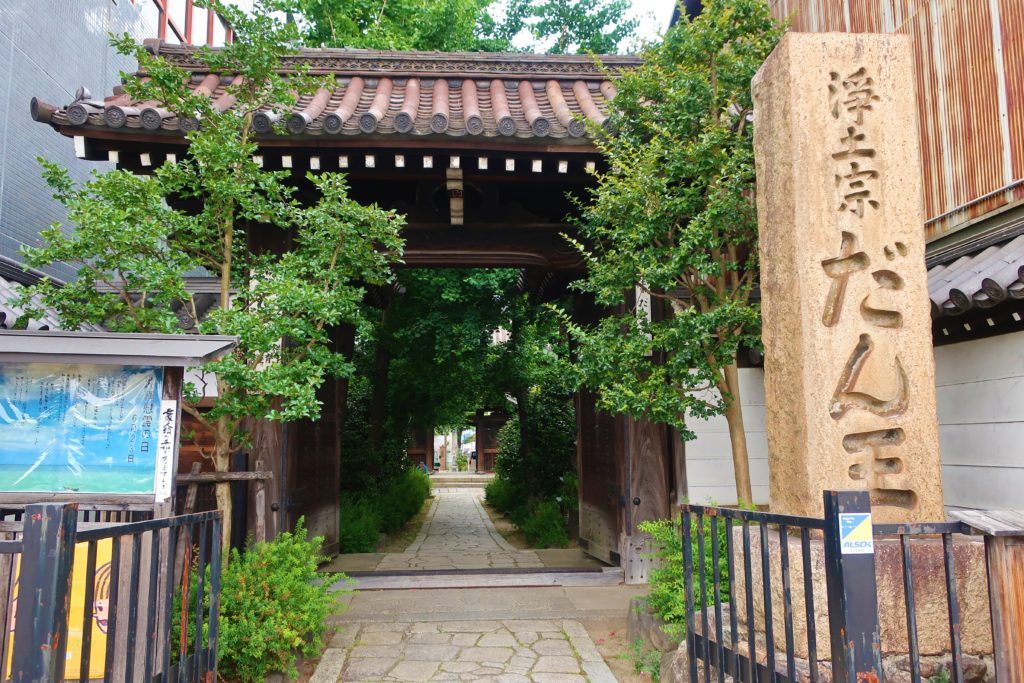 In Kyoto, seeing groups of women – or couples – dressed in full geisha gear is common. Seeing a group of teenage boys much less so.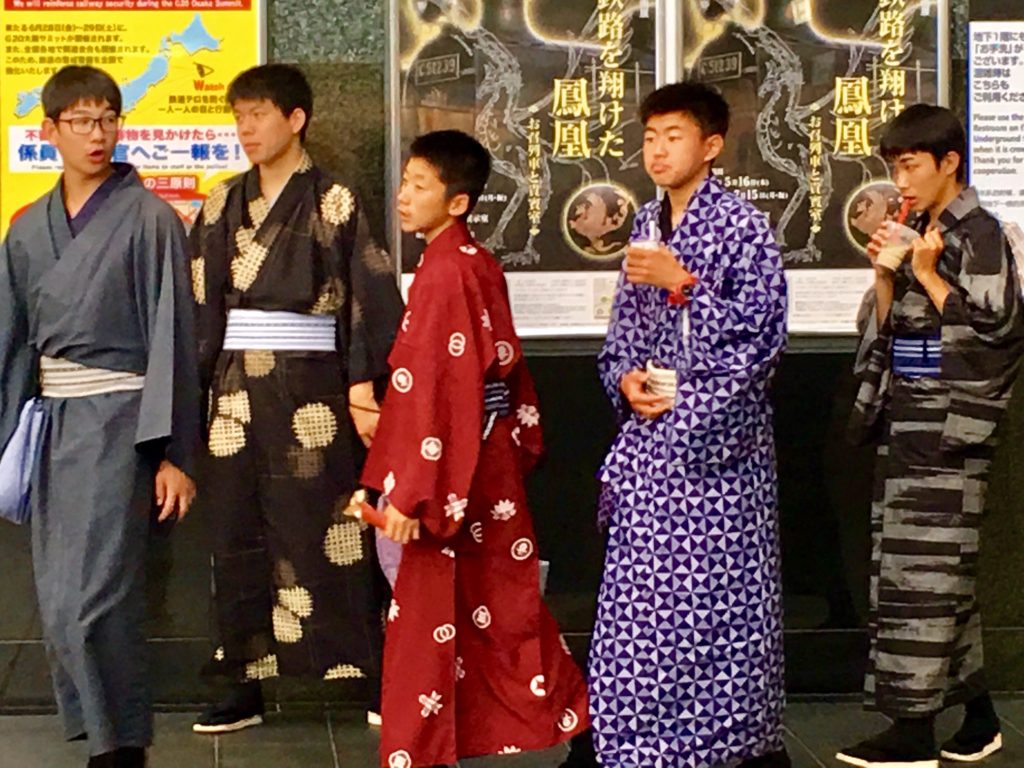 Then back to Tokyo for six days. One of our first stops is the Hokusai Museum.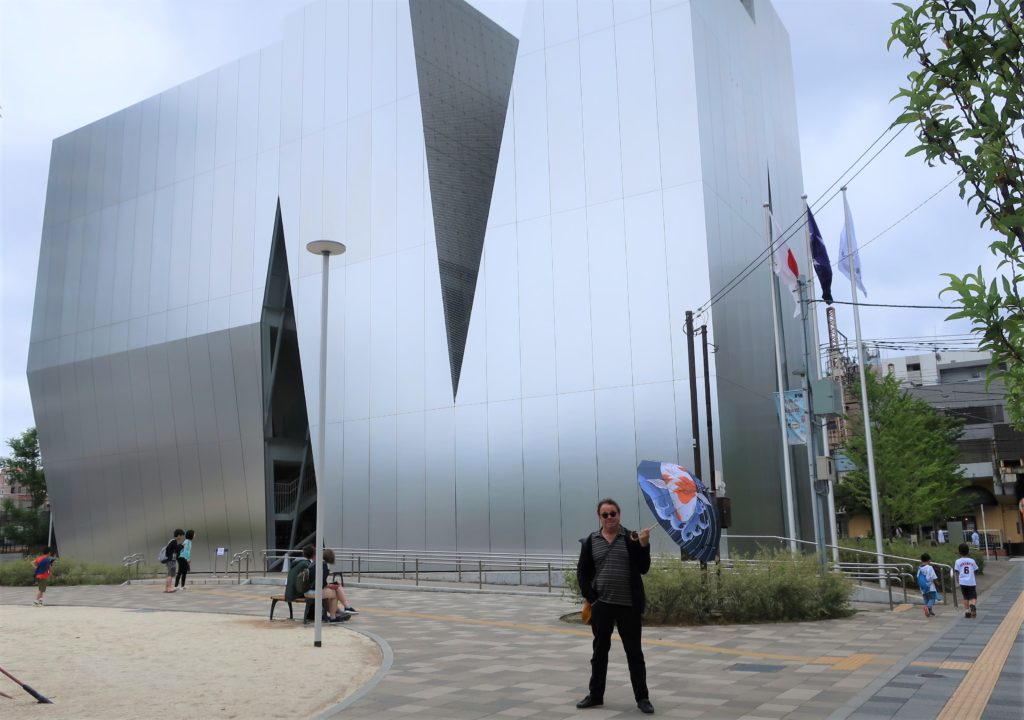 Katsushika Hokusai reminds us of Rembrandt Van Rijn. Both artists spent most of their lives in the same neighbourhood, probably never traveling further than 100 KMs from home, but creating an entire cosmos in their work.
The Great Wave Off Kanagawa – the original: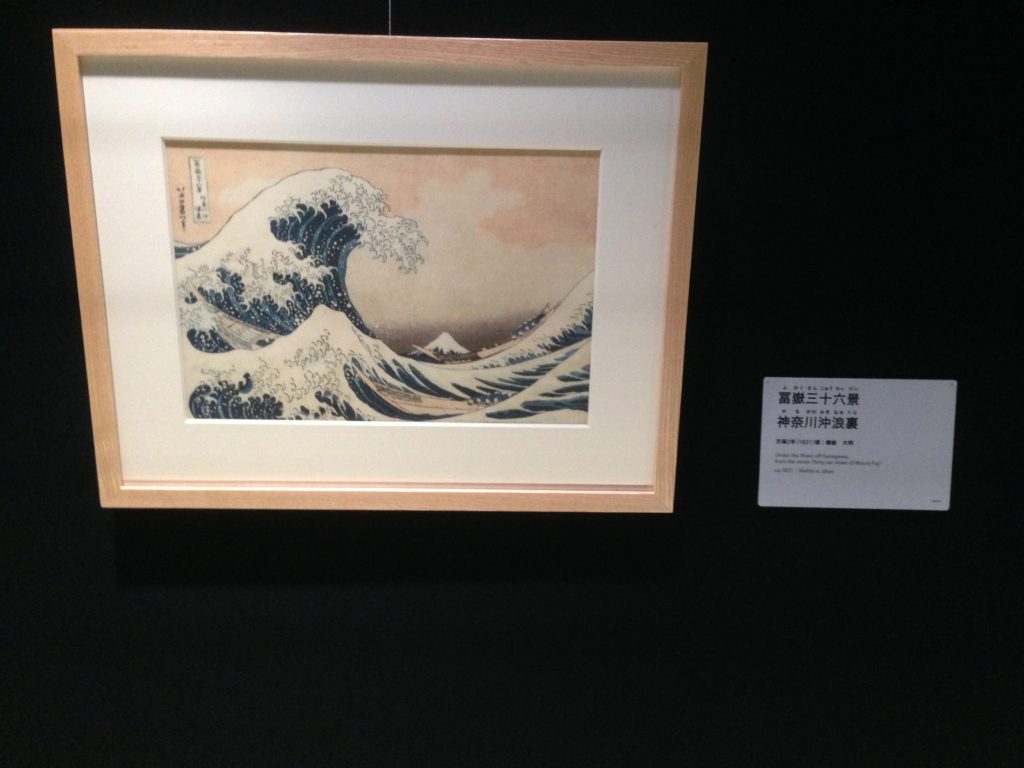 Which inspires many variations, such as this Van Gogh-style effort: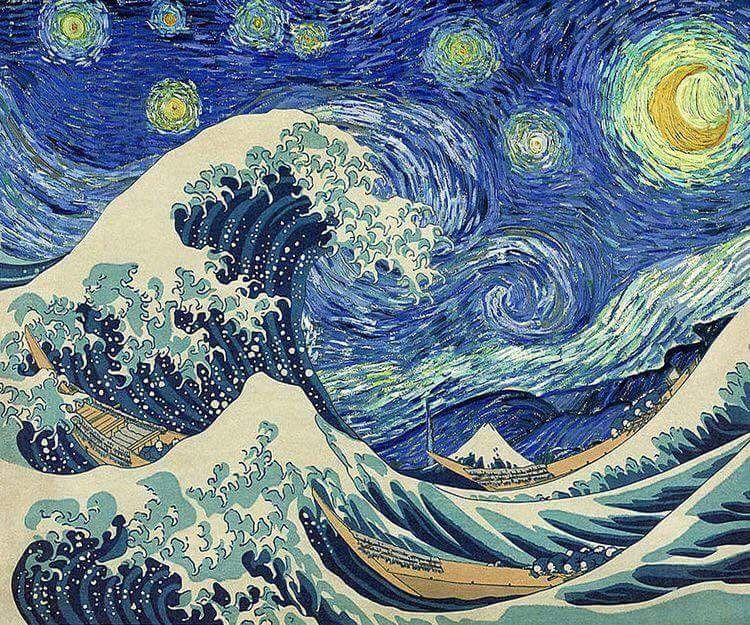 For those who like rabbits…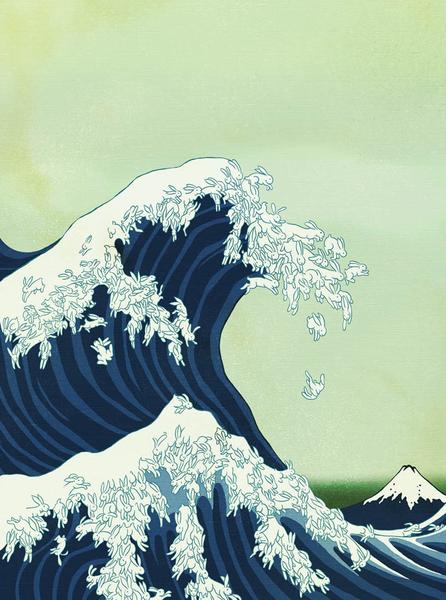 …or for those who like pugs (you know who you are!):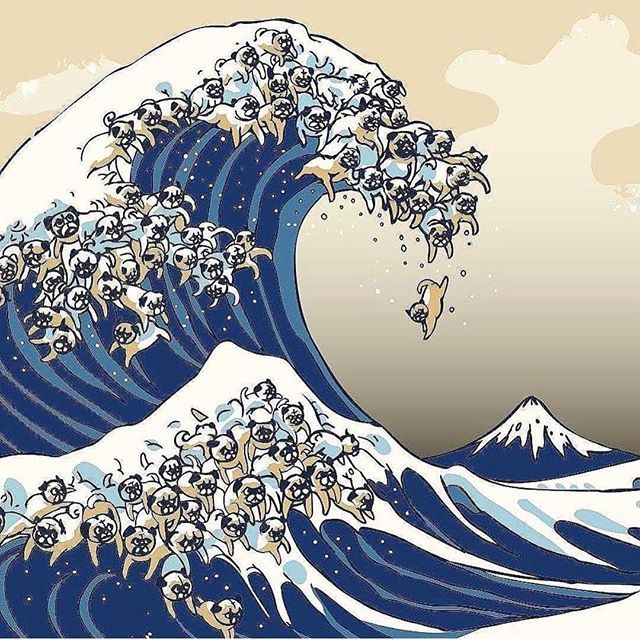 A late painting by Hokusai for a shrine, now restored (recreated, really) after being destroyed in the Great Kanto Earthquake.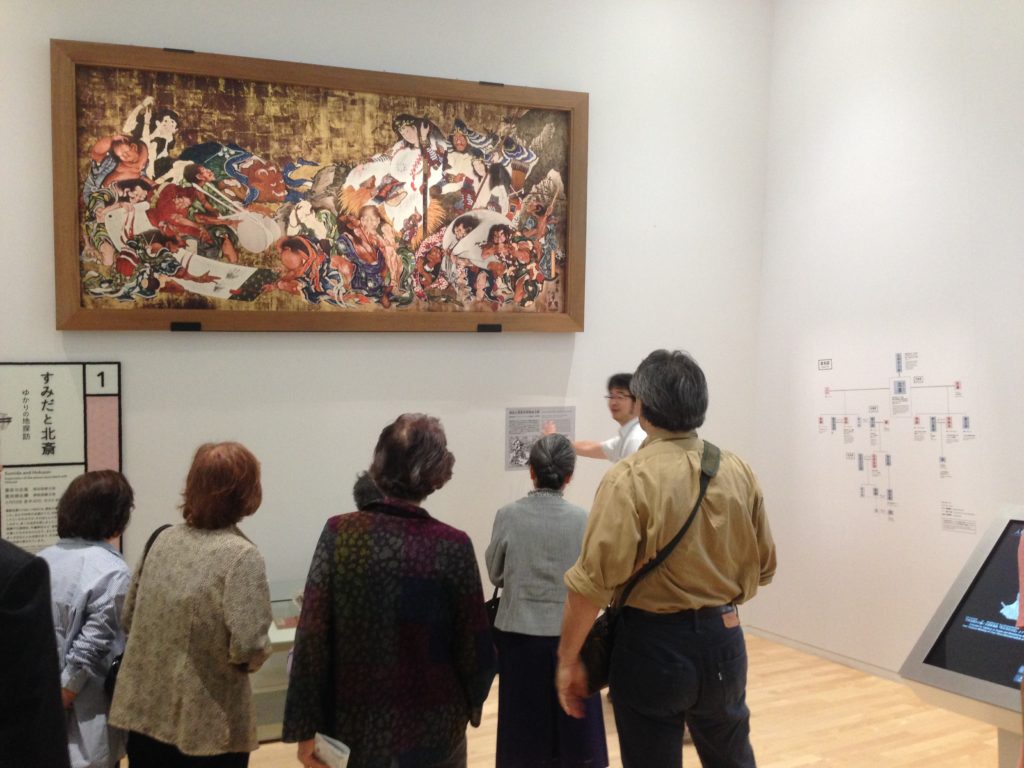 Set into the plaza in front of the museum: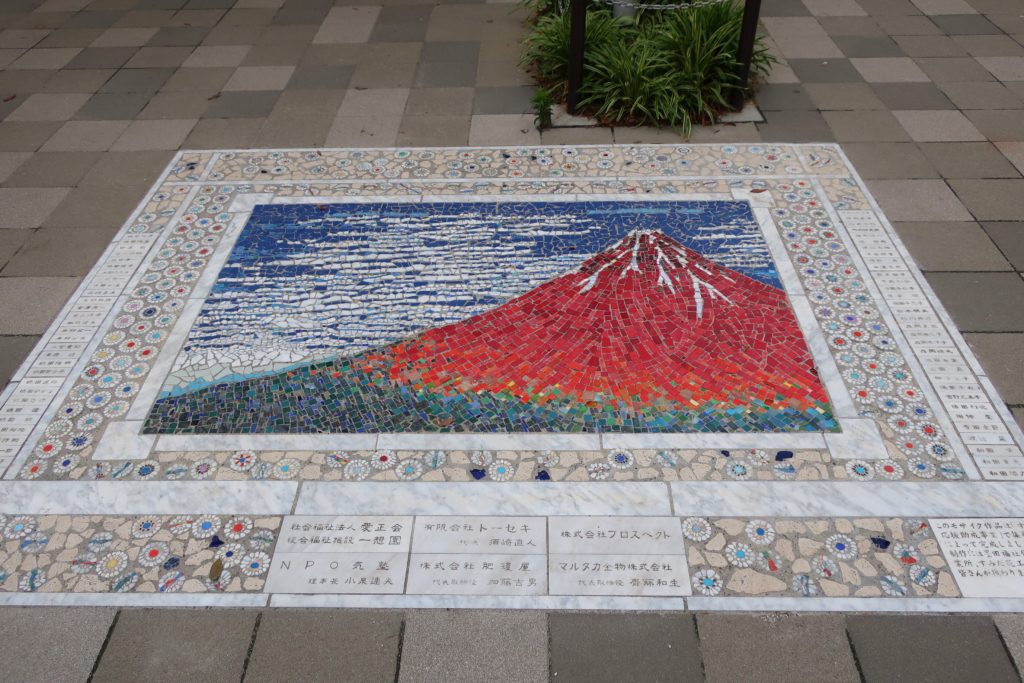 We like this noren-shaped building in the Sumida district .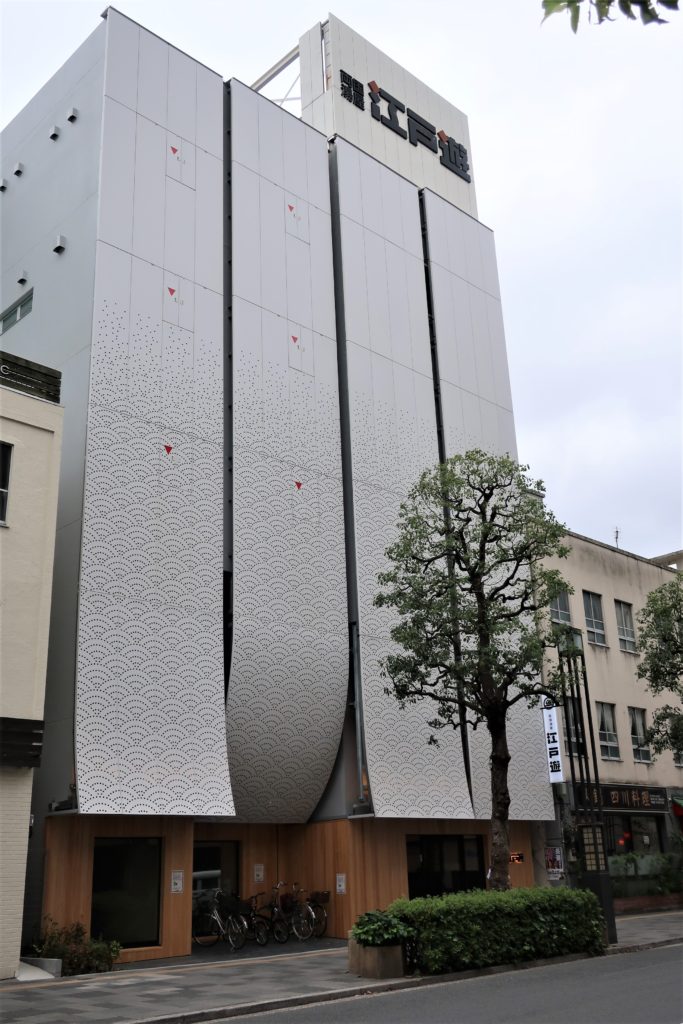 We catch a single act of kabuki at the Kabuki-za Theatre.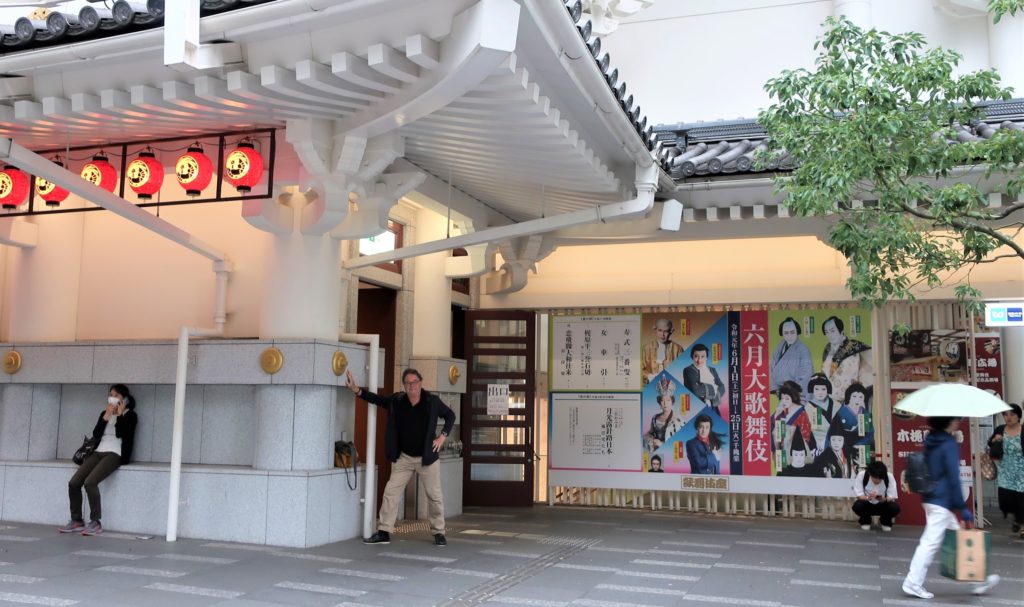 We visit the Roppongi district for its museums. They turn out to be closed that day.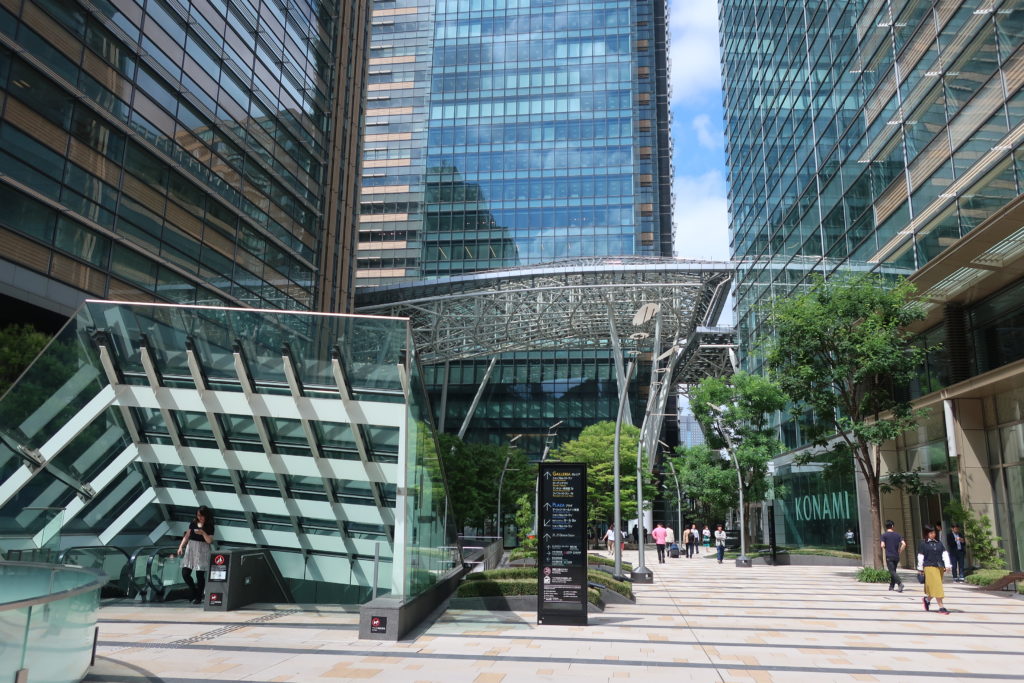 The plaza of the Mori Tower has one of Louise Bourgois' 'Maman' sculptures.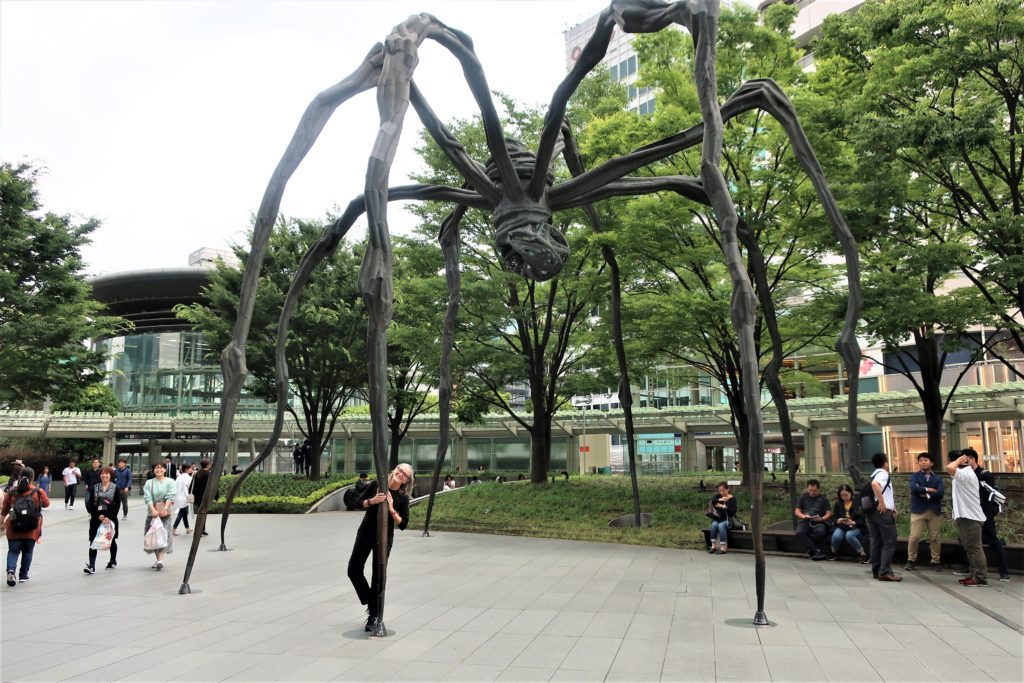 Have we mentioned that people in Japan love their dogs?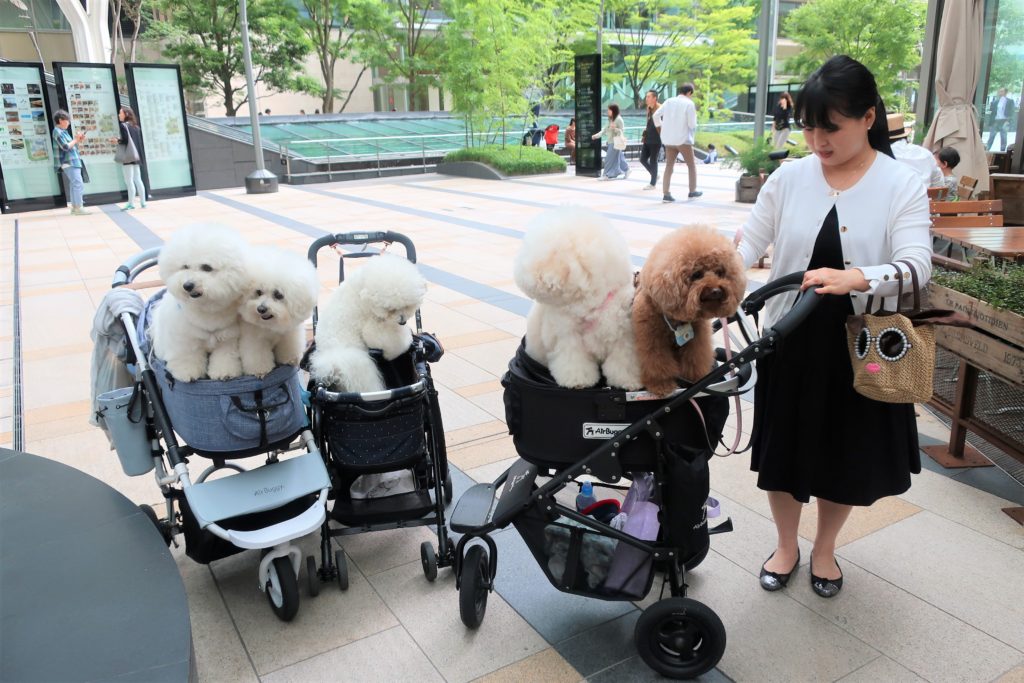 Our final day in Japan, we decide to have our favourite Japanese foods. Maria opts for conveyor-belt sushi for lunch.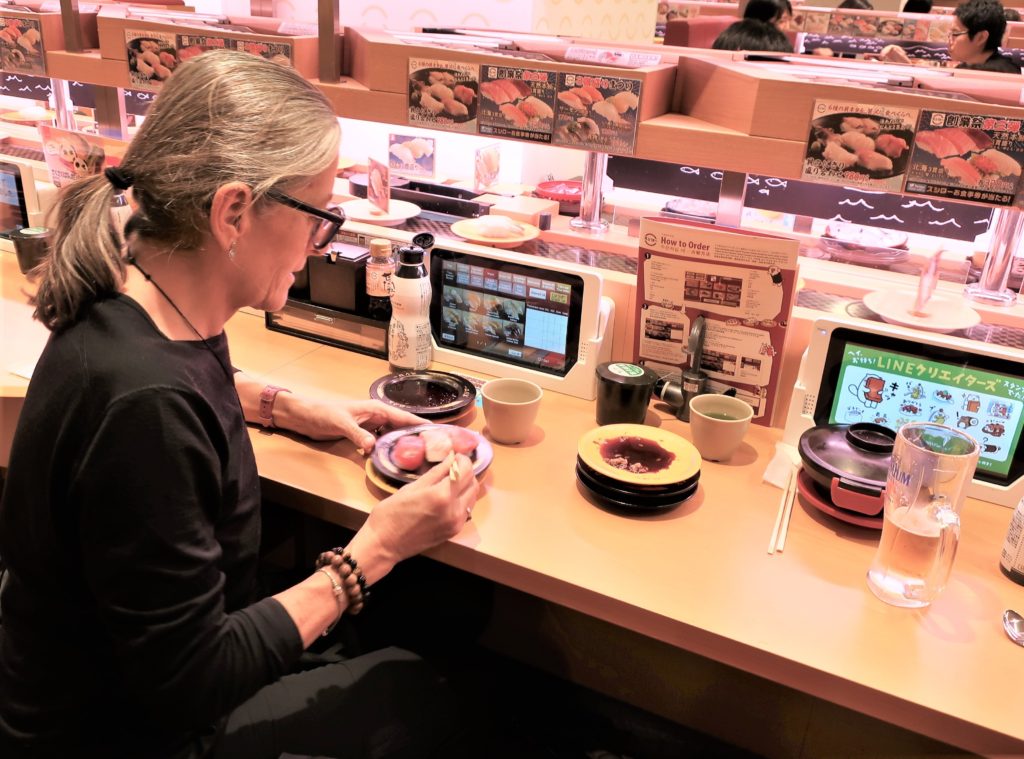 I choose tonkatsu at Maisen for dinner.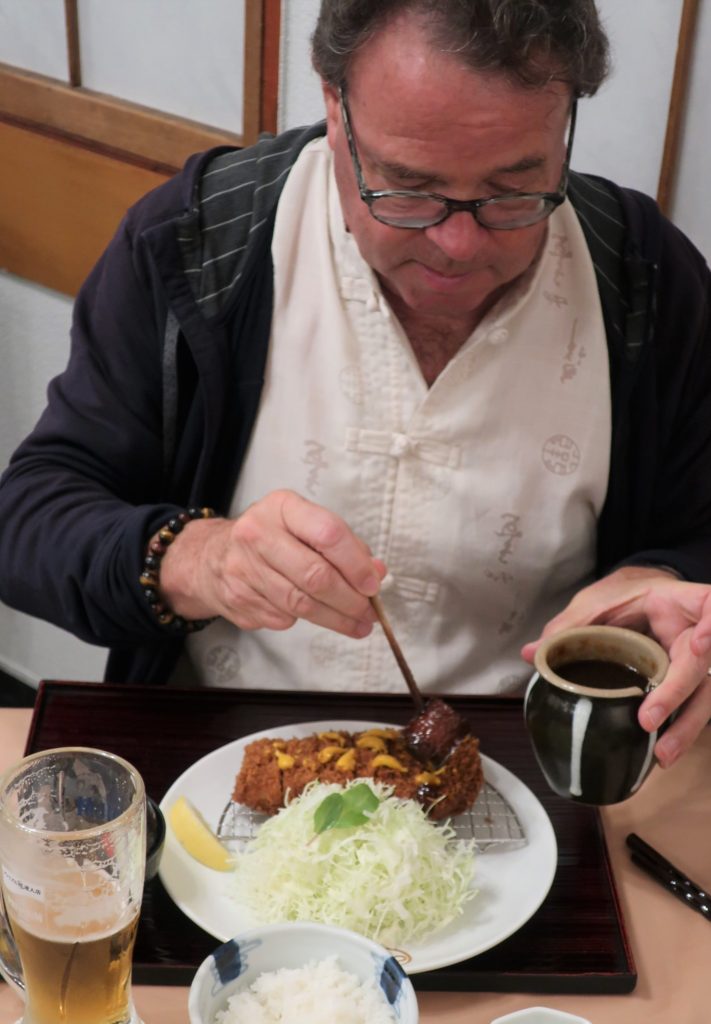 Sight or Insight of the Day
We are really going to miss Japan. Even if communication is often a problem, Japan has a lot going for it.
Like the Scandinavian countries, Japan has worked out a way of life that is uniquely suited to itself, for the betterment of its people. Like Scandinavia, Japan has figured out the basics:
Make sure stuff works properly
Keep things clean
Be courteous to your fellow citizens
Don't vandalize public property
Educate your people and keep them healthy
(Having a sense of shame for doing bad things doesn't hurt either)
When I was younger and in my traveling prime, I wasn't tempted to visit Japan because I thought of Japanese society as 'rigid' and 'conformist'.
These days, I tend to see people often interpret their right to be 'non-conformist' as privilege to be as big an asshole as possible.
People have been good to us here. We won't say 'sayonara' – that's not a thing anymore – but 'Jā matane', or 'See you later'.