From Tokyo to New Delhi, via Bangkok. Not surprisingly, we find ourselves in a different world.
Because of India's location on the planet, flights often arrive and depart in the middle of the night, including ours.
We book one night in a hotel near the airport and arrange for a pickup from the airport.
Because our luggage takes an hour and a half to reach the baggage carousel, our scheduled driver is gone.
We are forced to take a 'metered' cab. The driver has no idea where our hotel is.
We finally find it. The driver charges us over twice the official fare.
Because we are exhausted, (and because we're grateful not to be simply dumped off in the middle of nowhere on the outskirts of Delhi), we pay up.
However, none of this is totally unexpected. Next day, we make our way to our 'real' hotel. We have a balcony that looks out onto the great street carnival of Delhi life.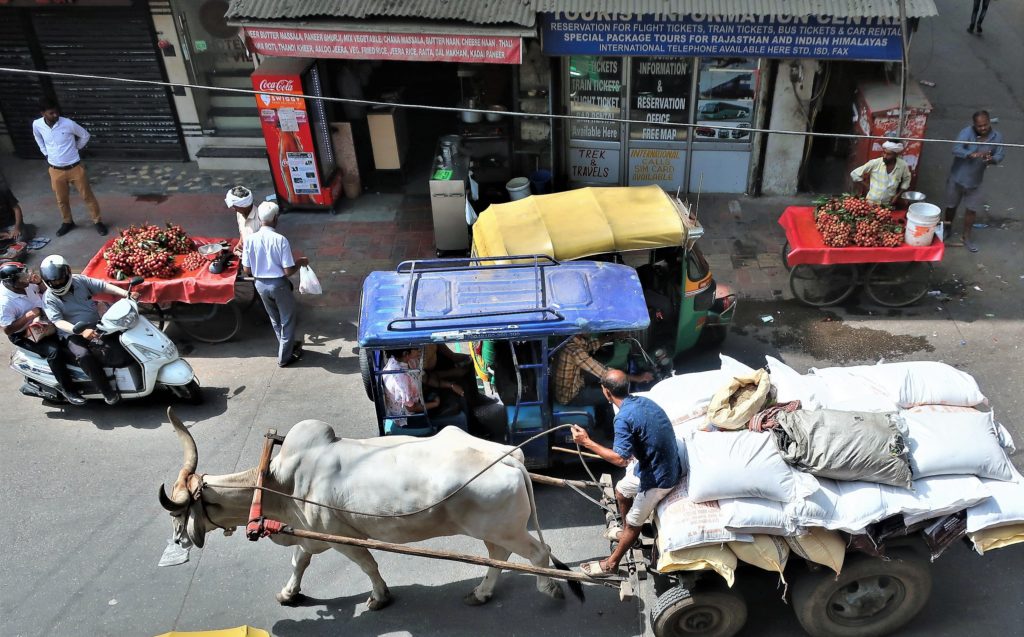 Our hotel is in the Paharganj area.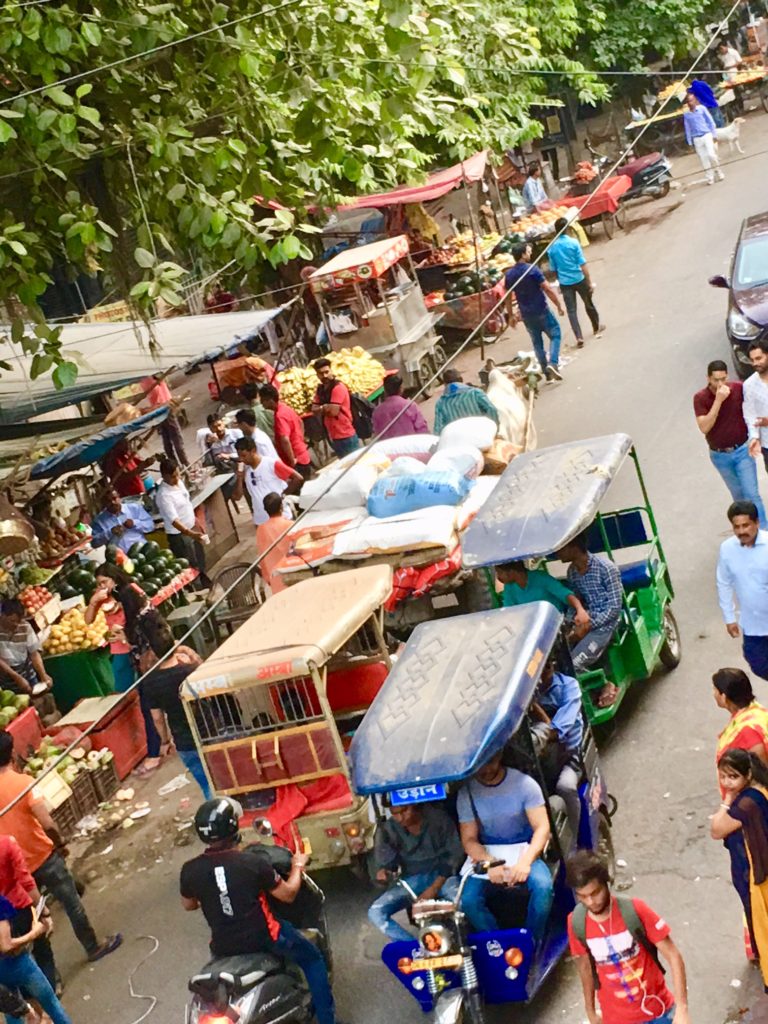 The traffic is intense.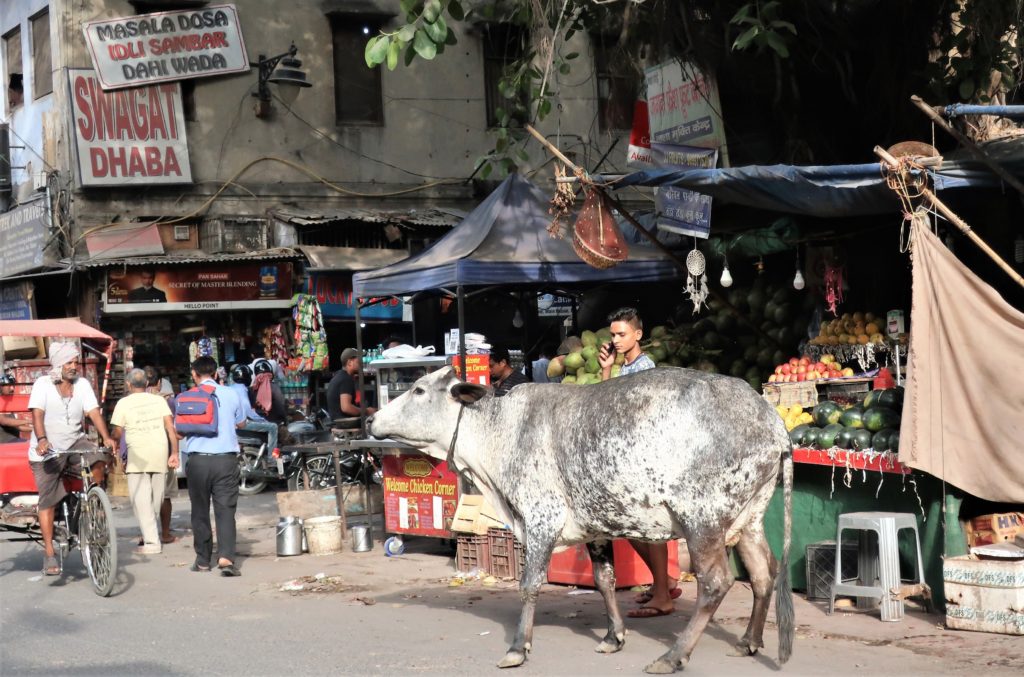 The noise of a thousand horns honking is indescribable.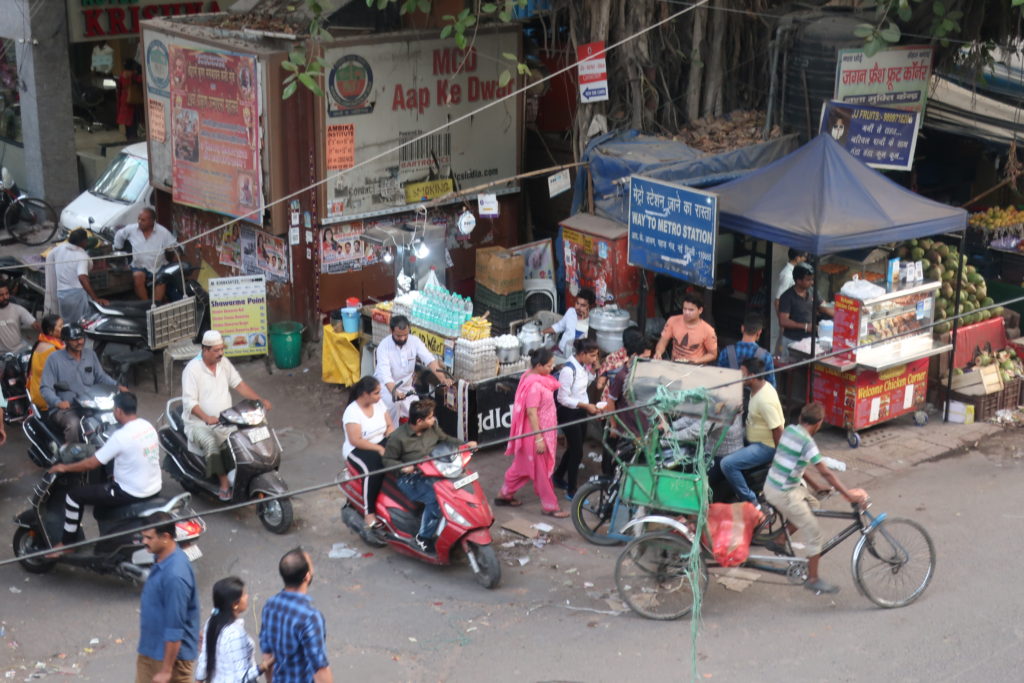 It's close to a metro station, which is probably the easiest way to navigate around Delhi.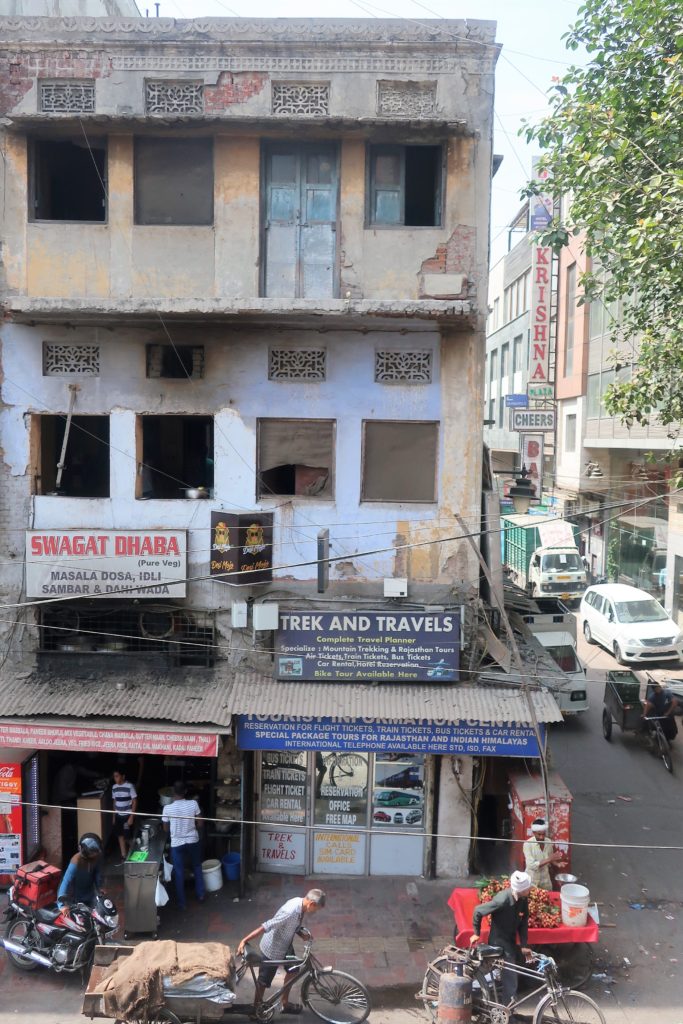 We are in New Delhi for a few days before we leave for our next destination.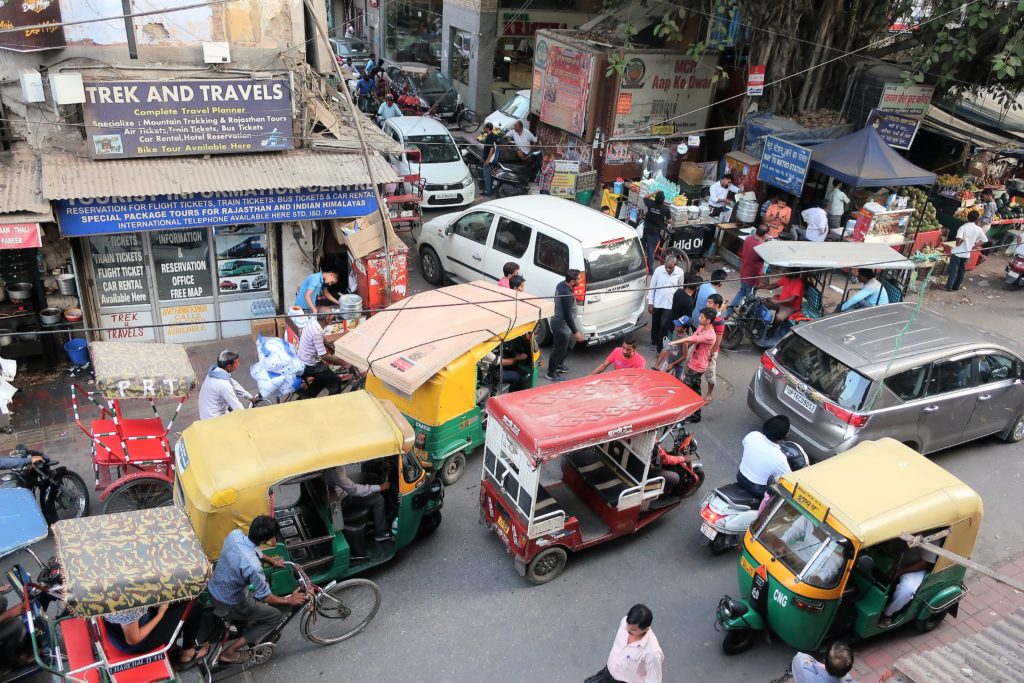 Around the corner is the Imperial Cinema.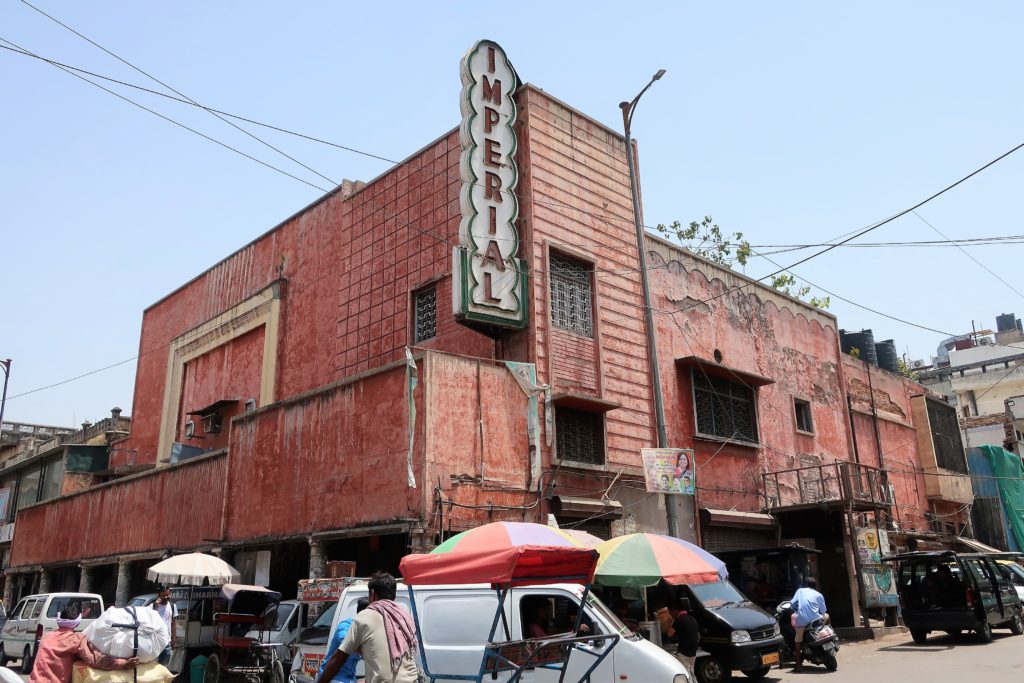 One afternoon we go to the Red Fort.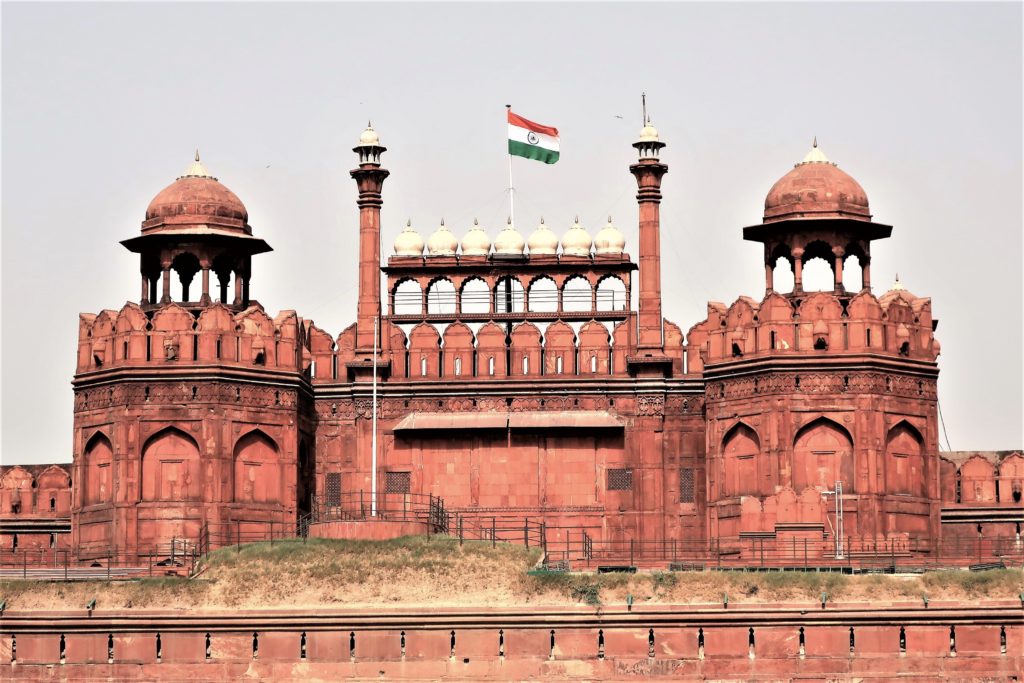 Lots of stuff to see inside.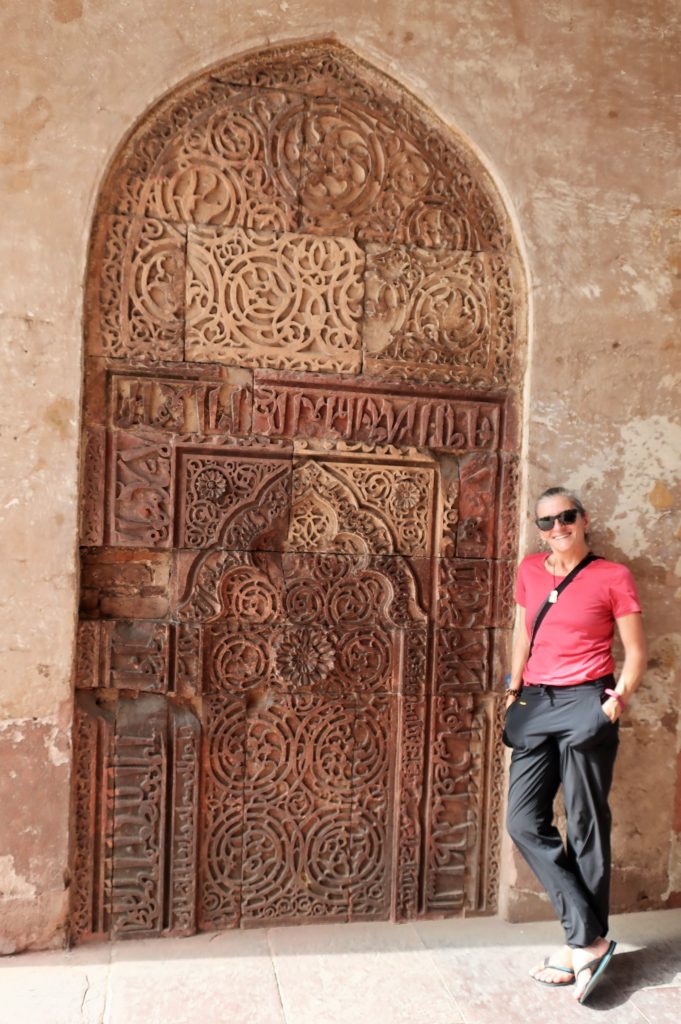 Across the street is the Sri Digambar Jain temple.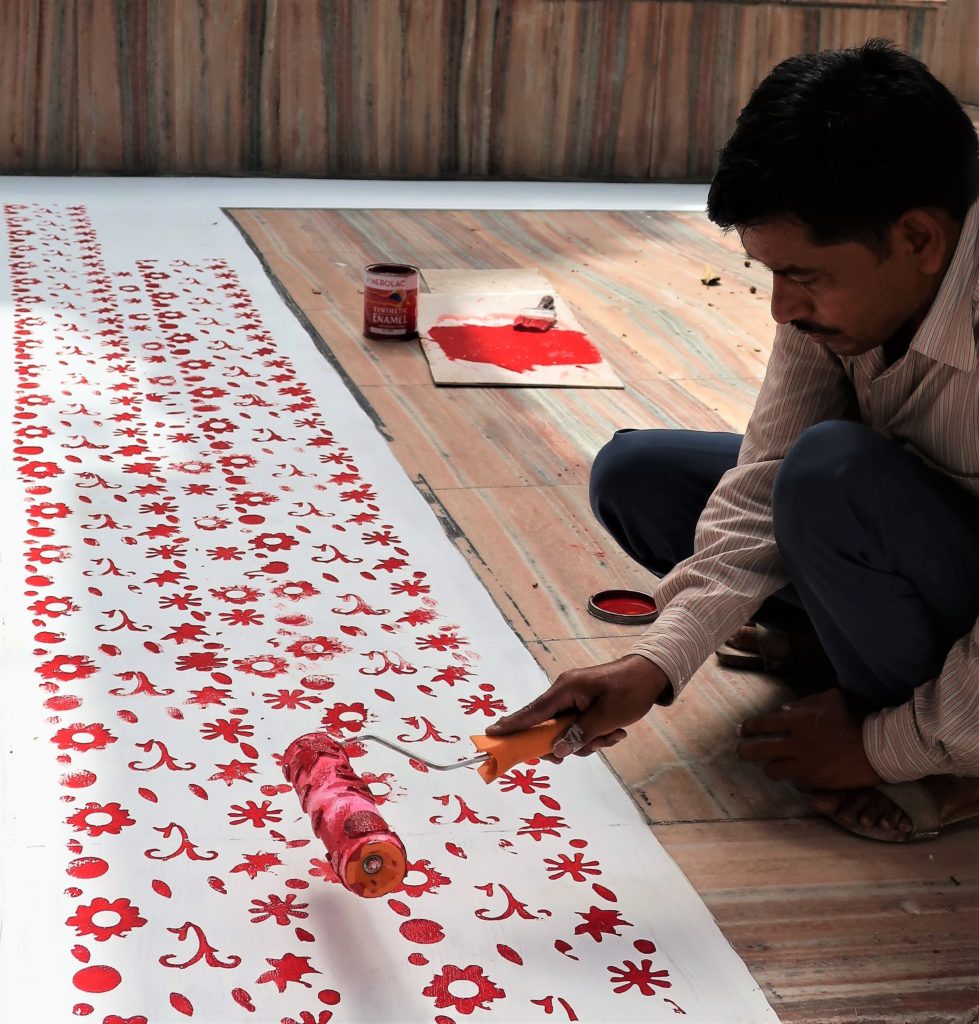 They have a bird hospital. We are interested in visiting – our favourite charity in Ottawa is the Wild Bird Care Centre – but visiting hours are over. Next time we're in town, perhaps.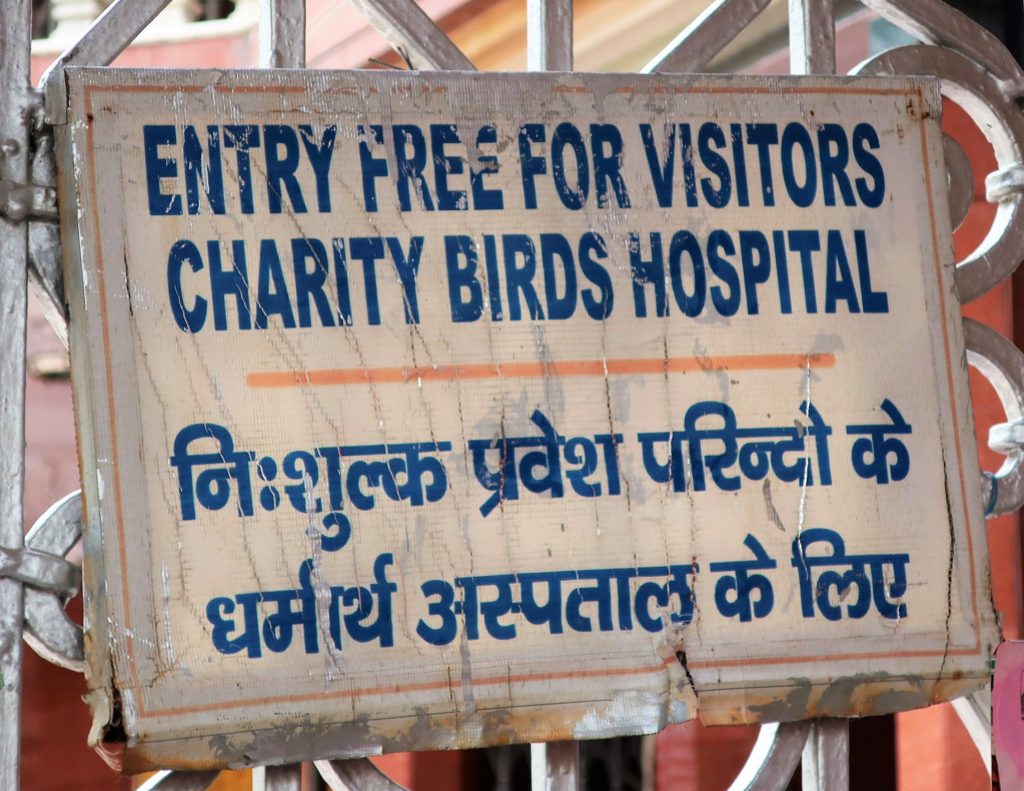 We struggle through the Brueghelian chaos of Chandni Chowk to get to the Red Fort.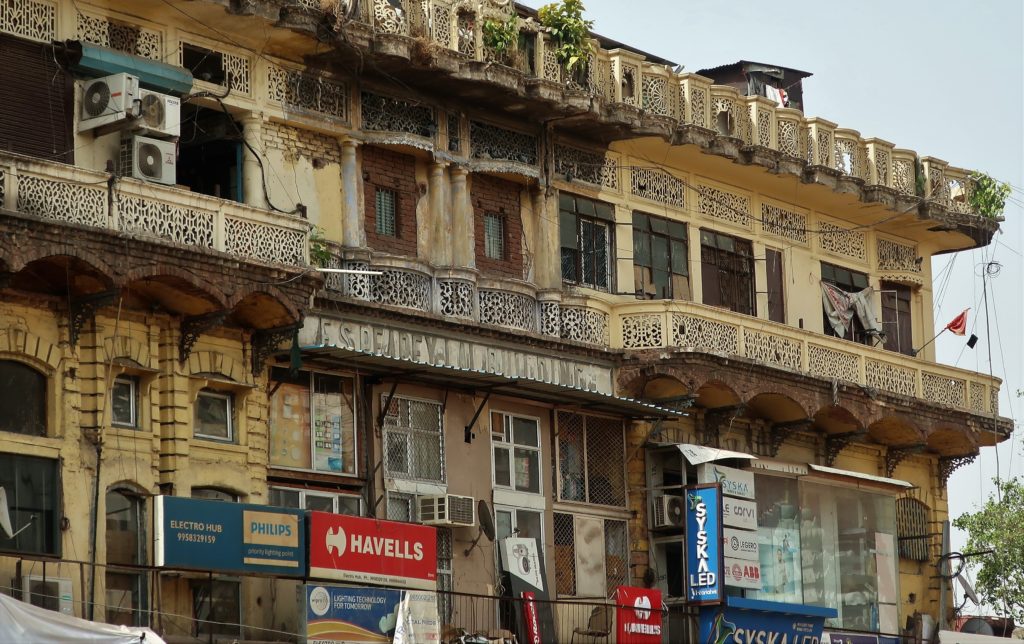 Not far from our neighbourhood is Connaught Place, with its faded colonial glory.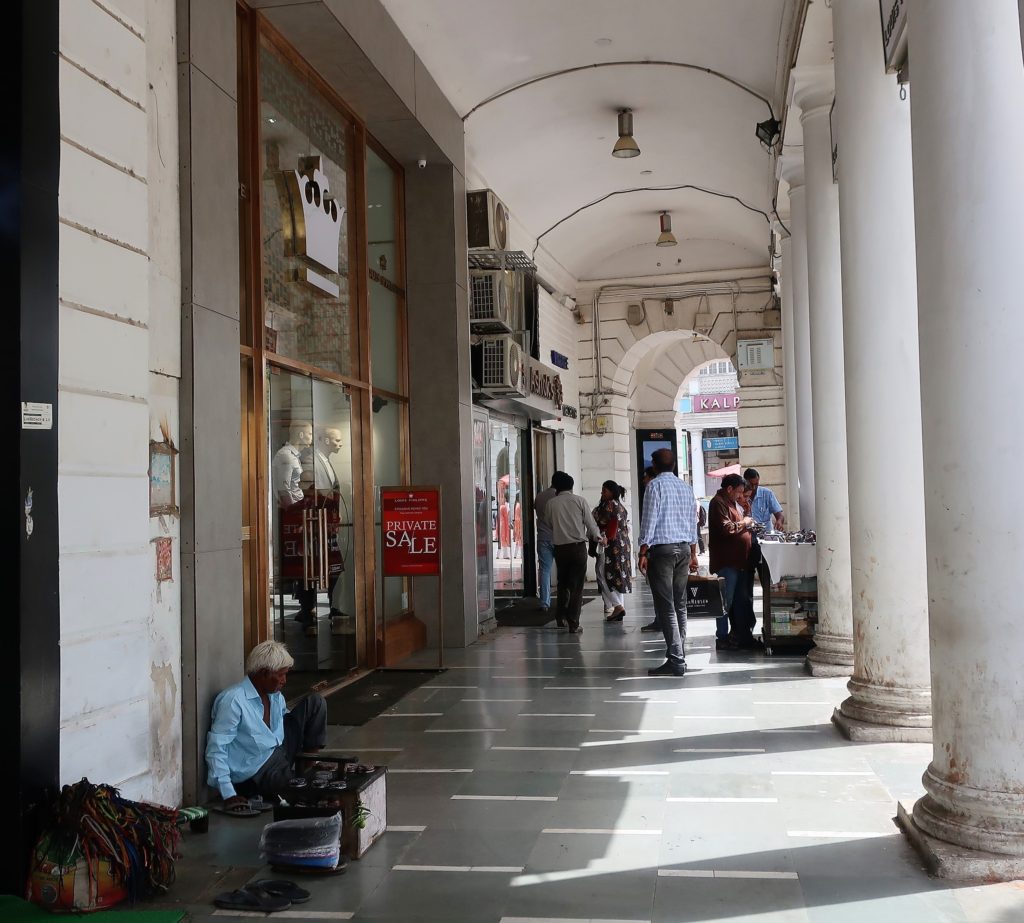 It's 45 degrees Celsius. Everyone – including us – is trying to conserve their energy.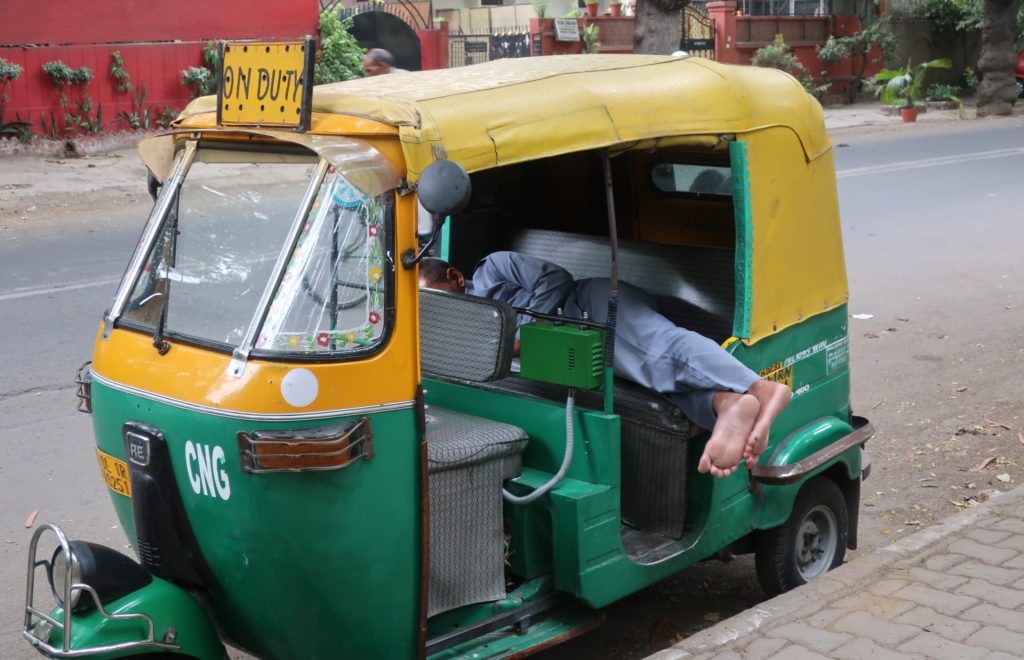 Another day we visit the neighbourhood of Hauz Khas. Among other sights are these 15-16th century mausoleums, the Dadi – Poti ('grandmother-granddaughter' ) tombs. We wander around and soak up the antiquity.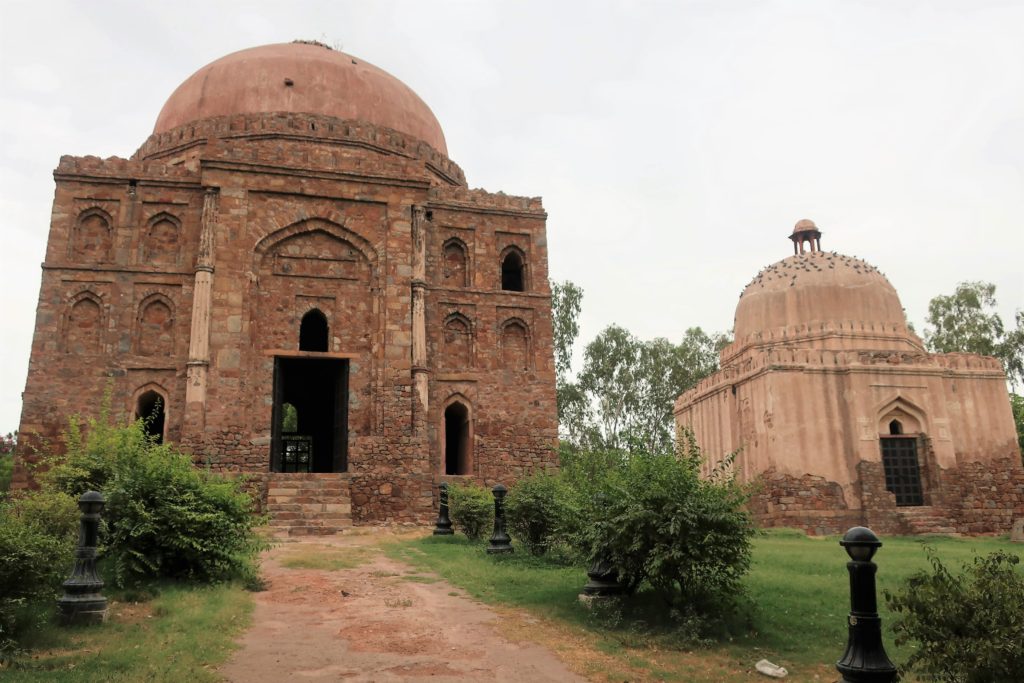 Sight or Insight of the day
As we mentioned, it is 45 degrees Celsius in Delhi. A local temple hands out free cups of liquid refreshment.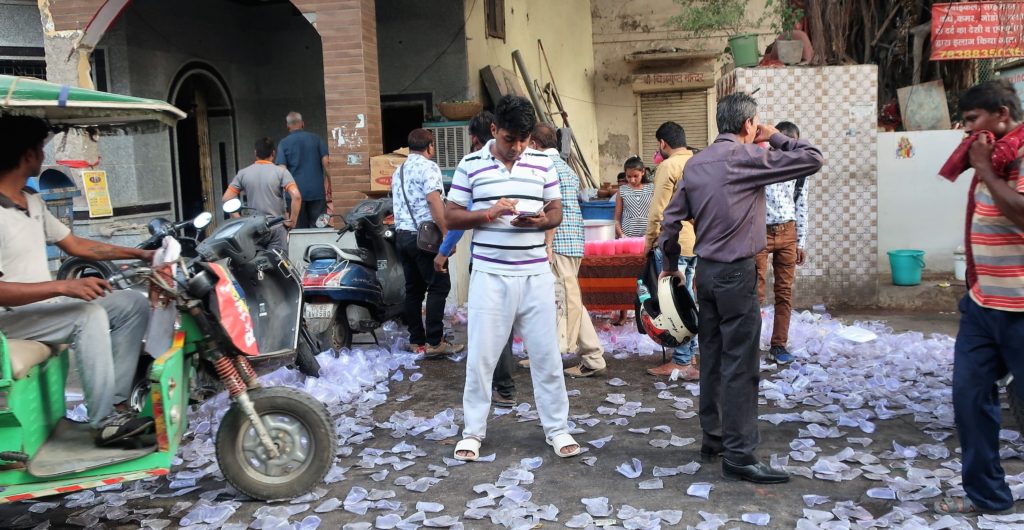 Apparently in Canada, we want to ban single-use plastics. That's not really an issue in India yet.