We are happy to arrive in small, calm, Bhutan. We have a bias towards small countries.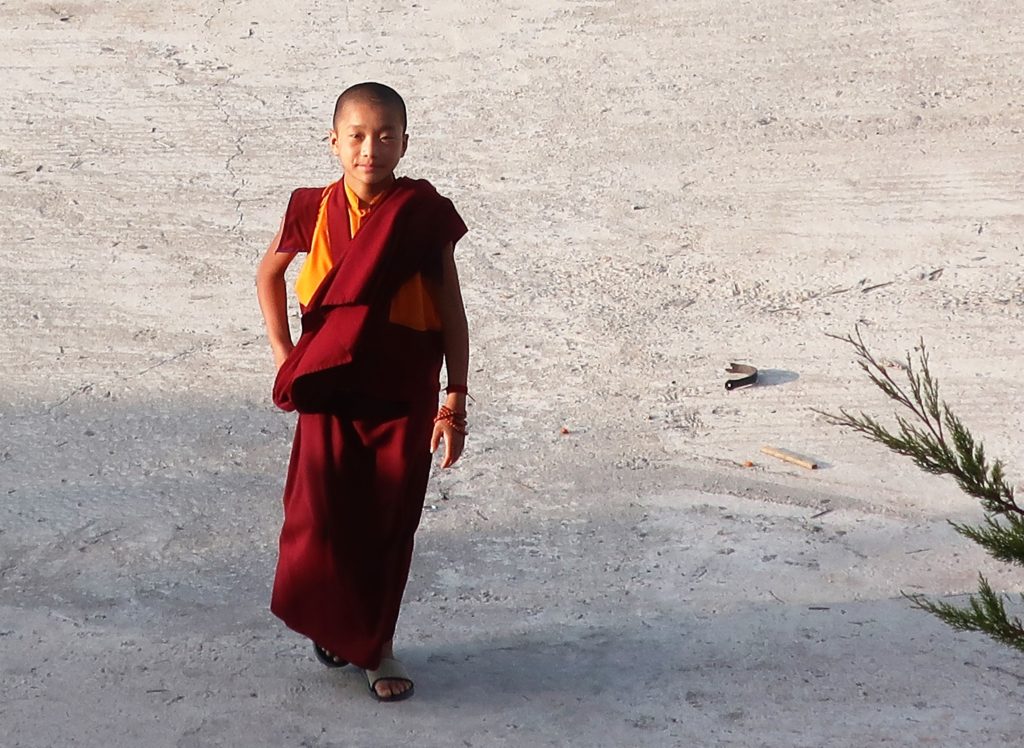 We fly from Delhi to Paro in Bhutan. On the way, we pass the peak of Mount Everest (according to the captain.)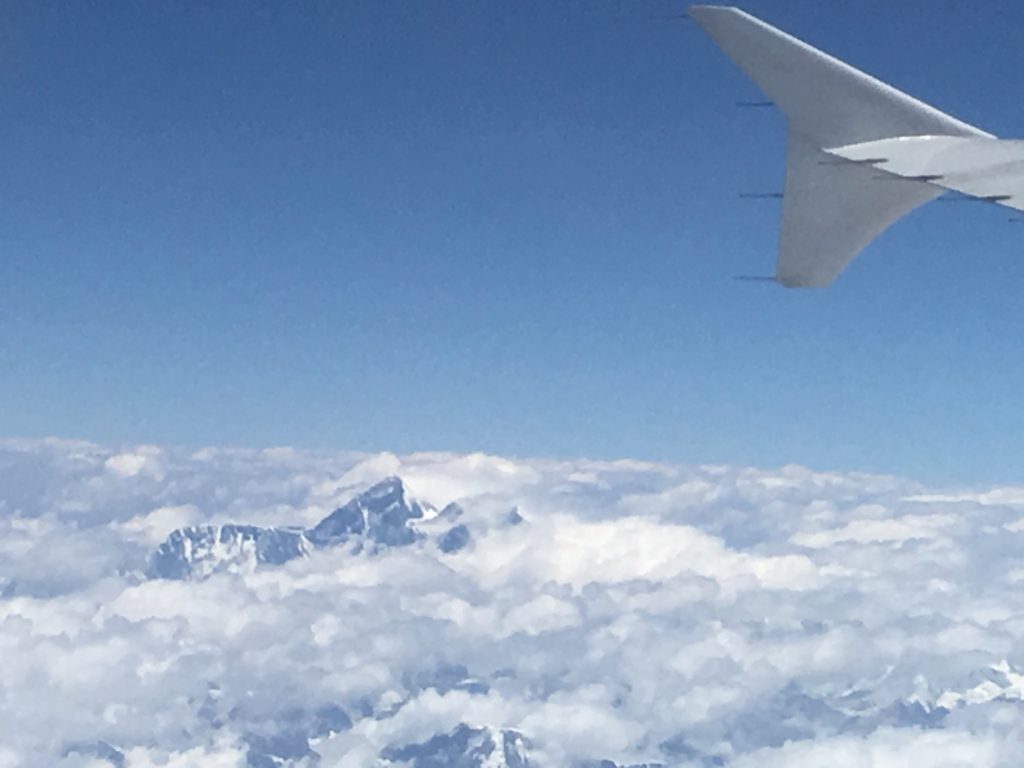 Landings at Paro's pocket-sized airport are exciting. You descend close to the mountains, then bank steeply right and down a valley.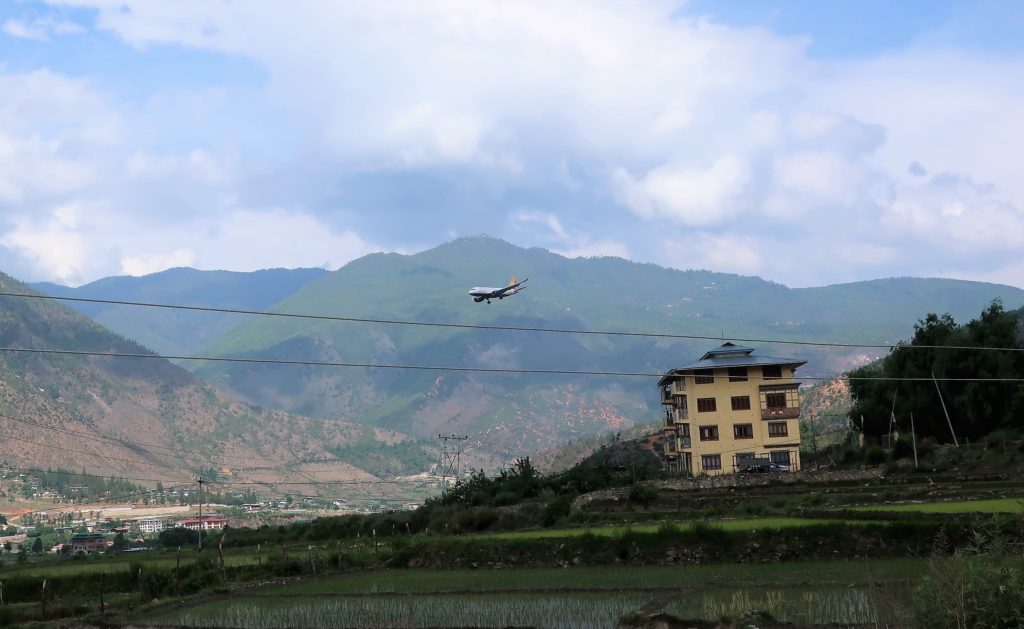 To no great surprise, it makes the list of 'ten most dangerous airports in the world'.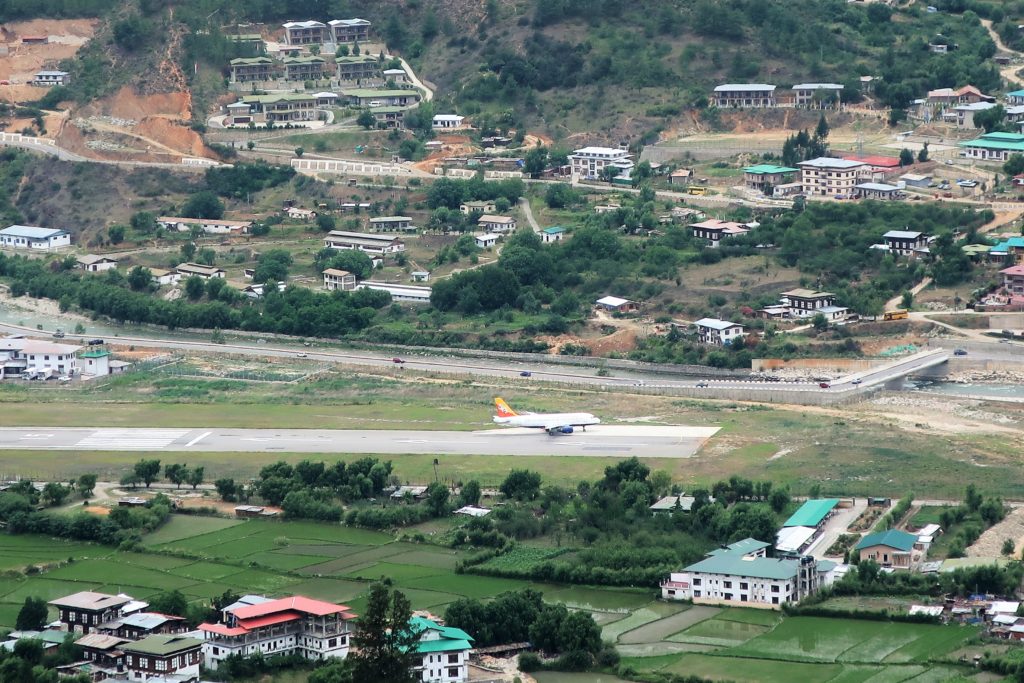 We are met at the airport by our guide, Tula, and our driver, Rinzin.
(In an effort to avoid overwhelming numbers of visitors, Bhutan practices 'high-value, low-impact' tourism. This means most foreign visitors must travel with a booked package, at a substantial daily rate, including a guide and a driver.)
Paro isn't the biggest town in Bhutan, but it is where the international airport is located.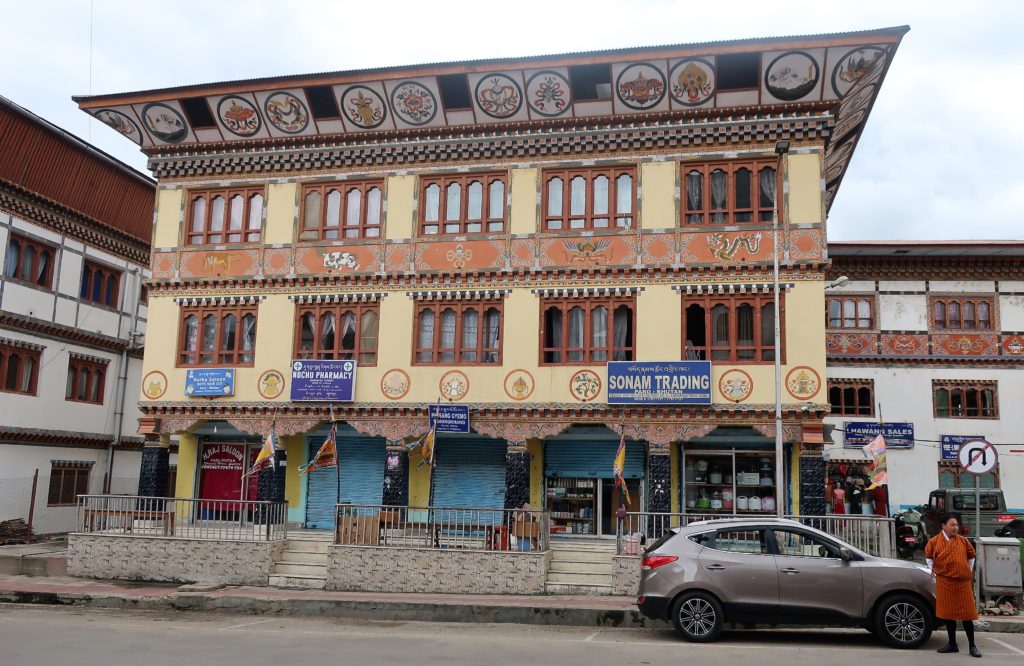 On our way to the hotel, we pass groups of young monks.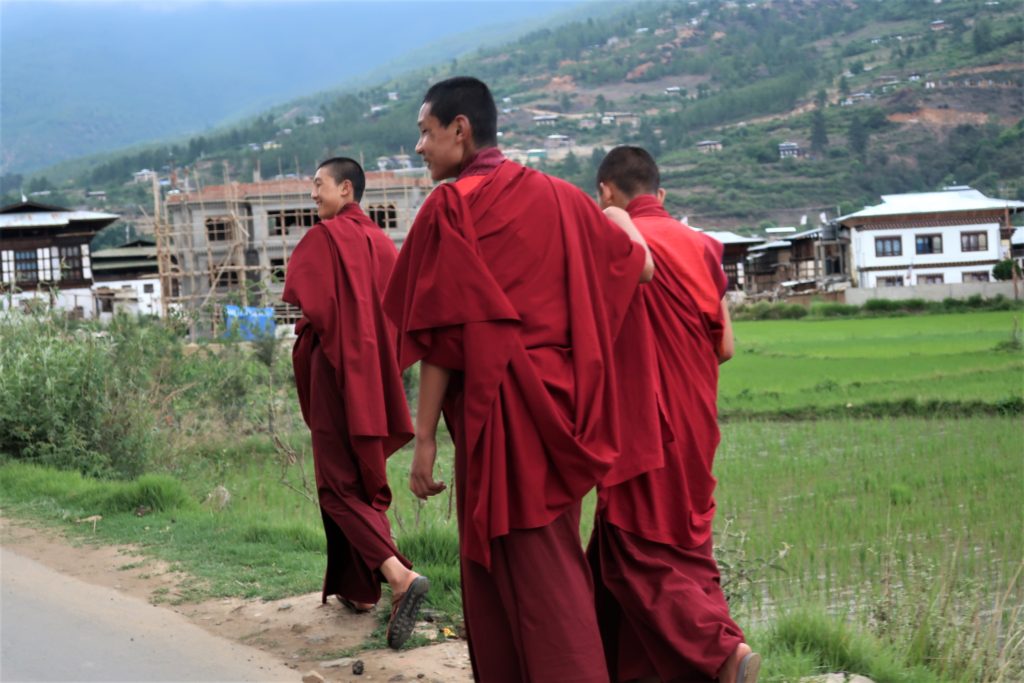 Our hotel is a training ground for a local hospitality college.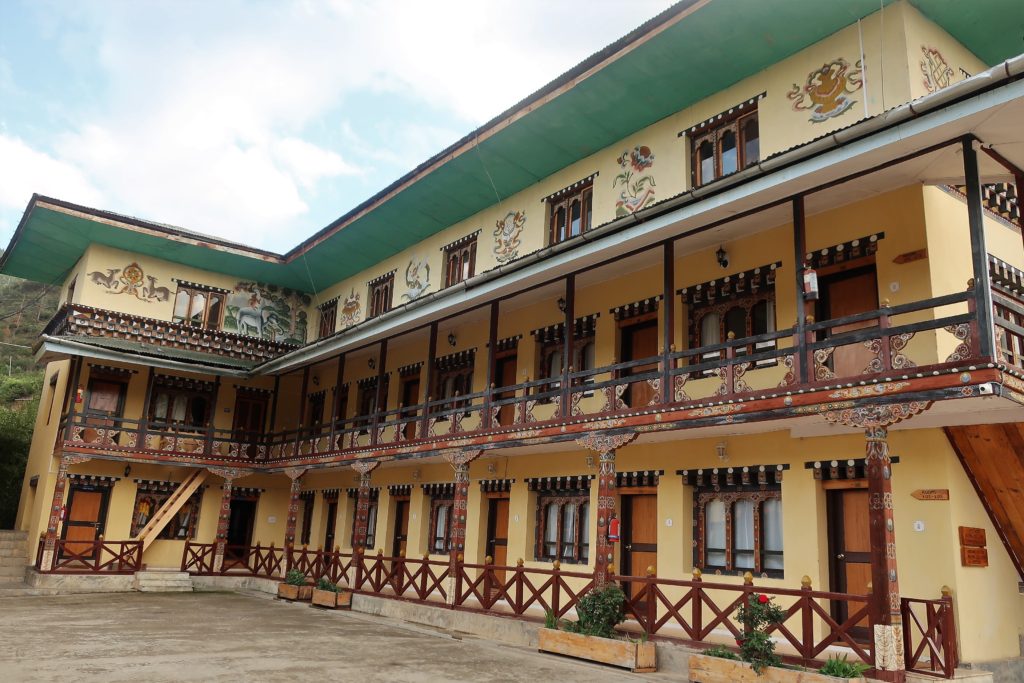 The view from our hotel.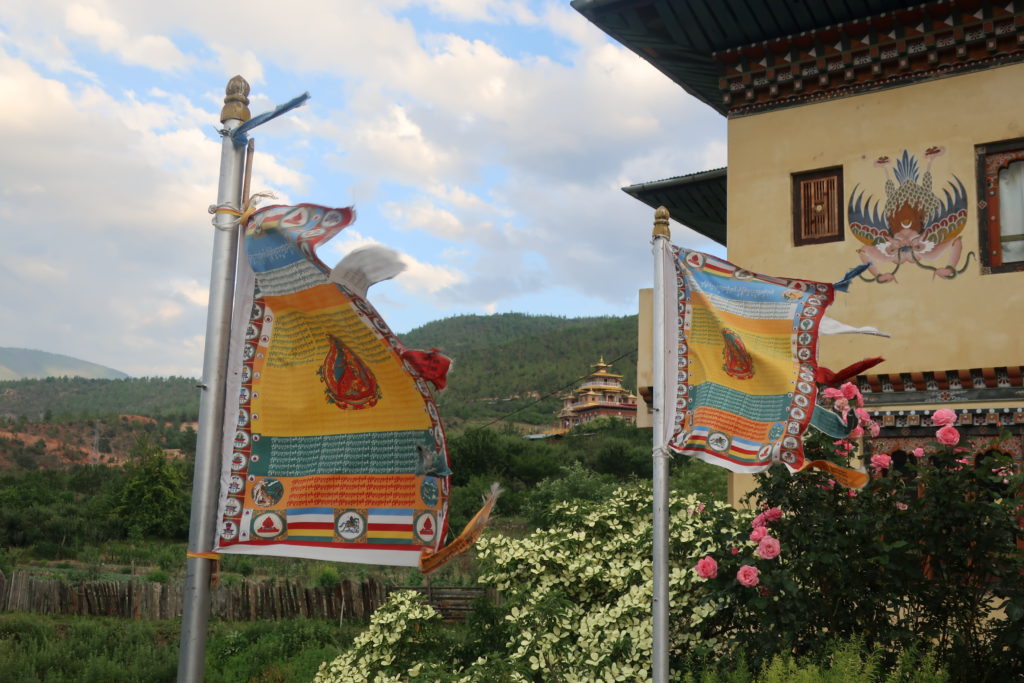 Our first stop is the Rinpung Dzong. A dzong is a fortress/temple.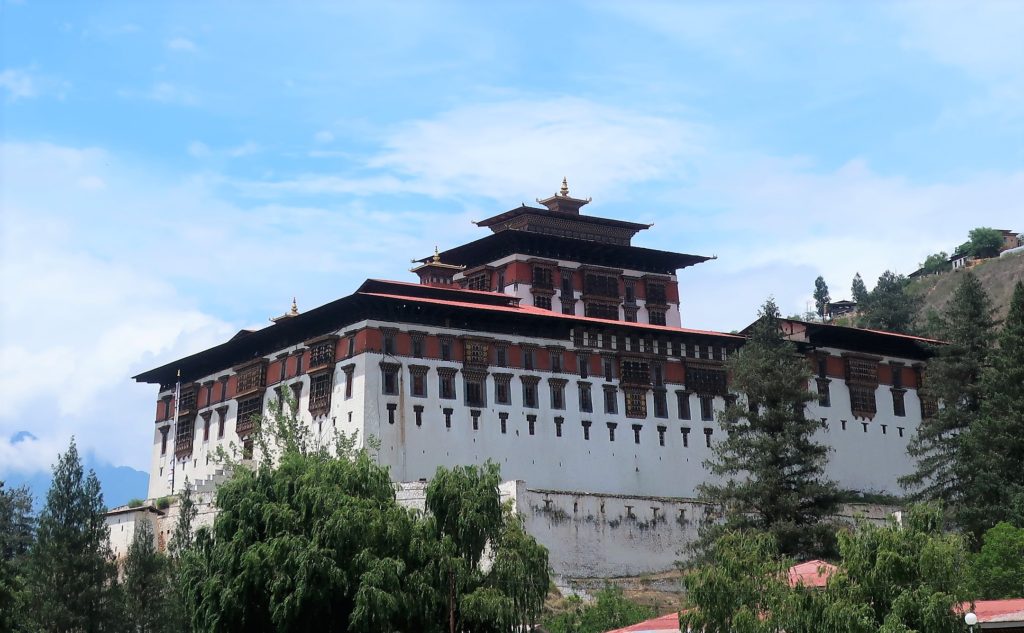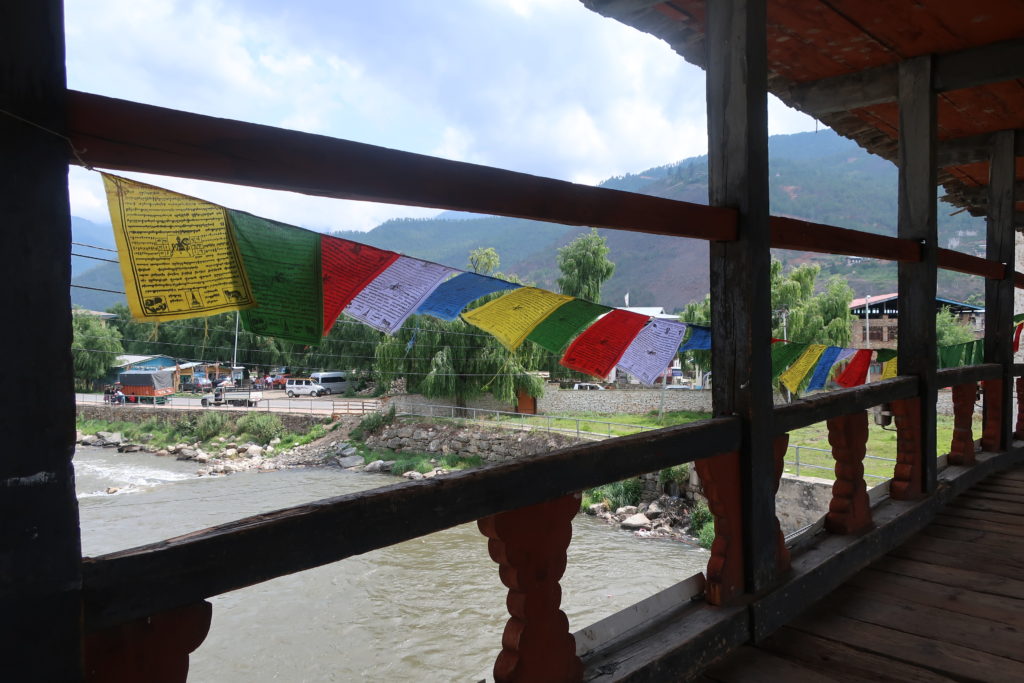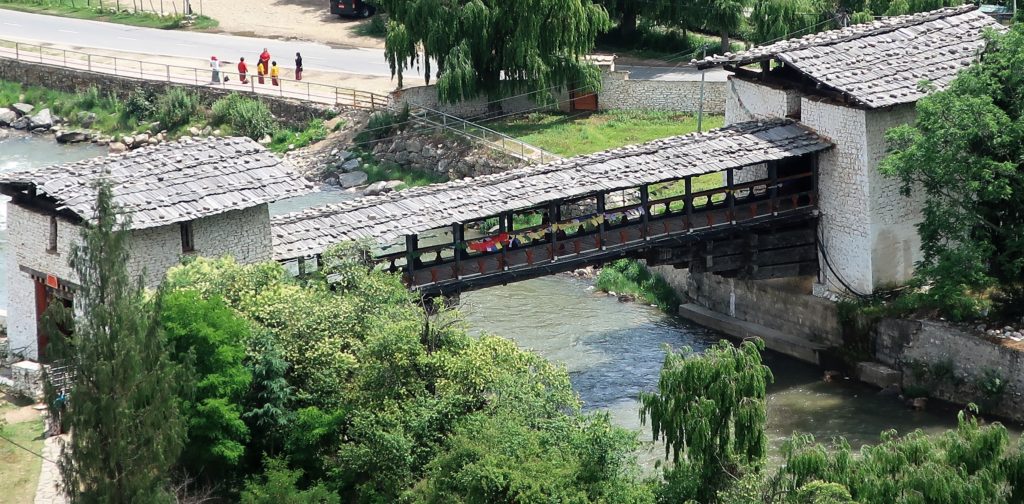 It's an 'auspicious day', so the monastery has many visitors. These local girls and women wear the kira, the national garment for women.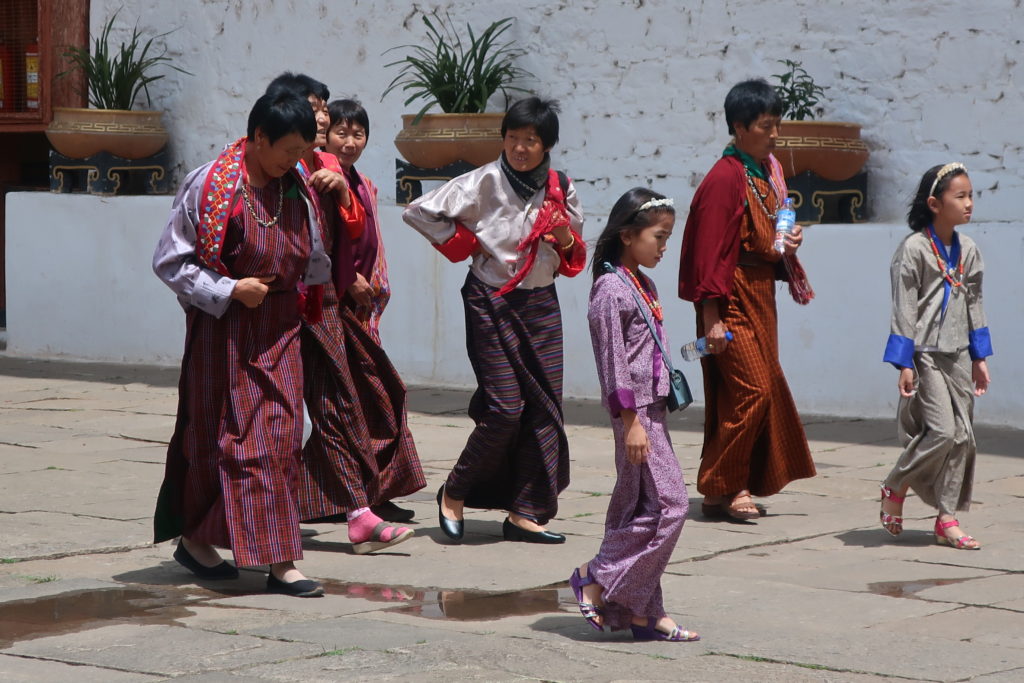 This lone girl dances to her own inner rhythm.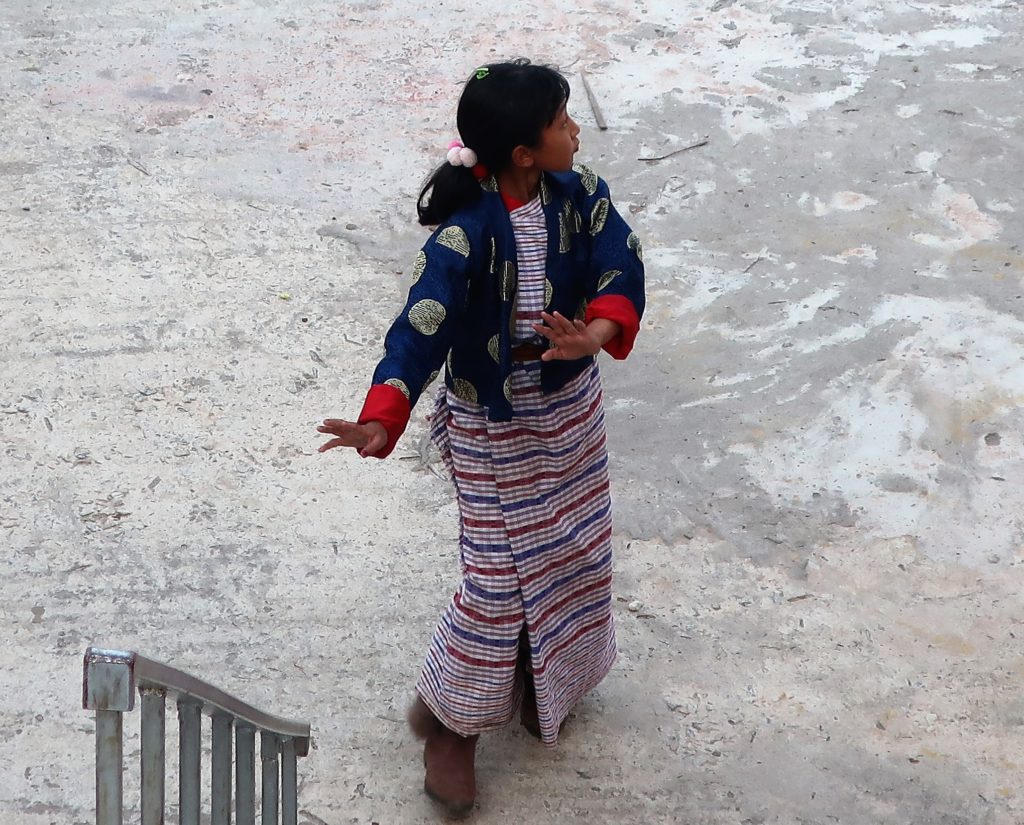 Up the hill is a national museum, currently under repair for earthquake damage.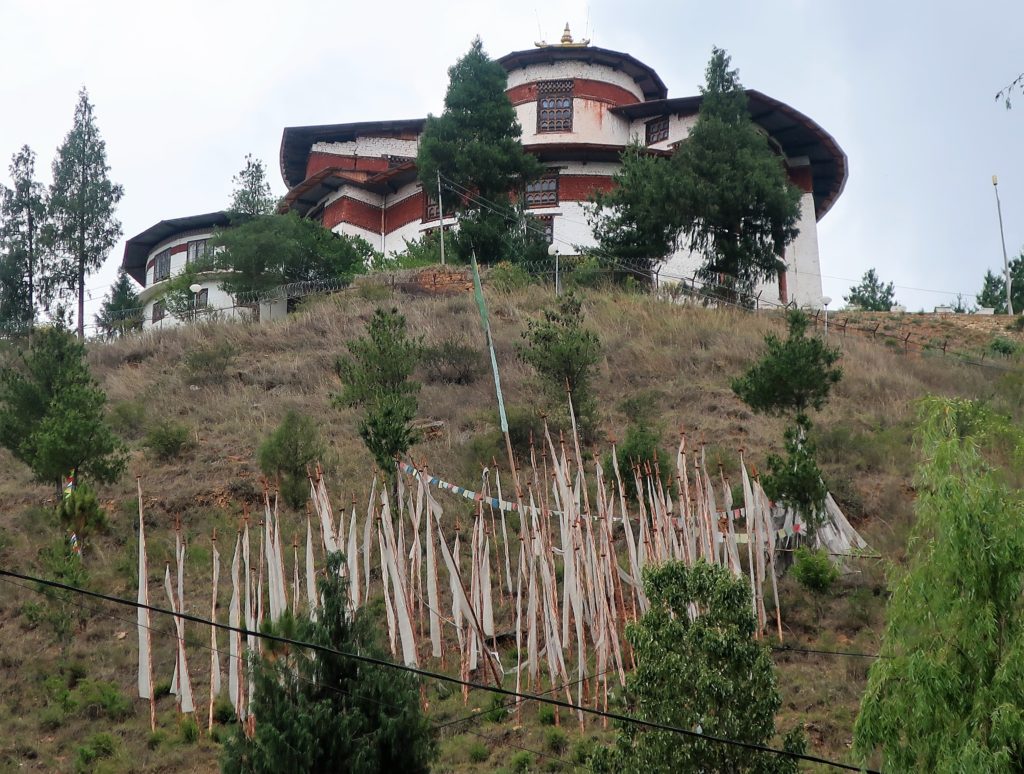 The grouping of white prayer flags are a memorial for a deceased person. According to Tula, they should be 'high up and overlooking a river.'
We hike up into the surrounding hills.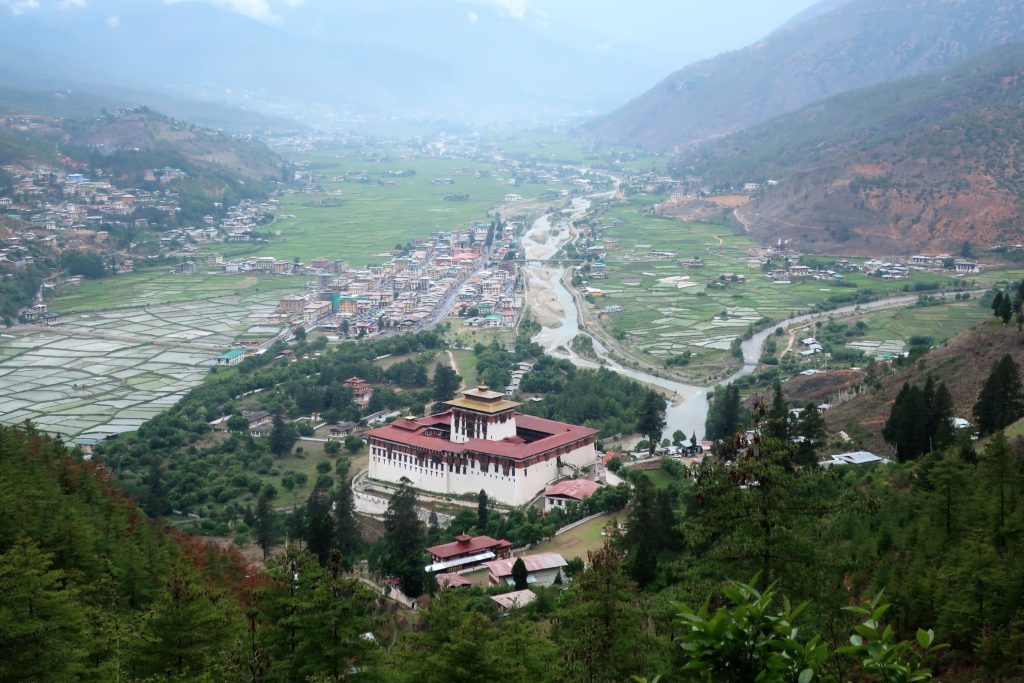 We drop in on a small monastery. Tula discreetly checks if anyone is home. The resident monk is in town, running errands.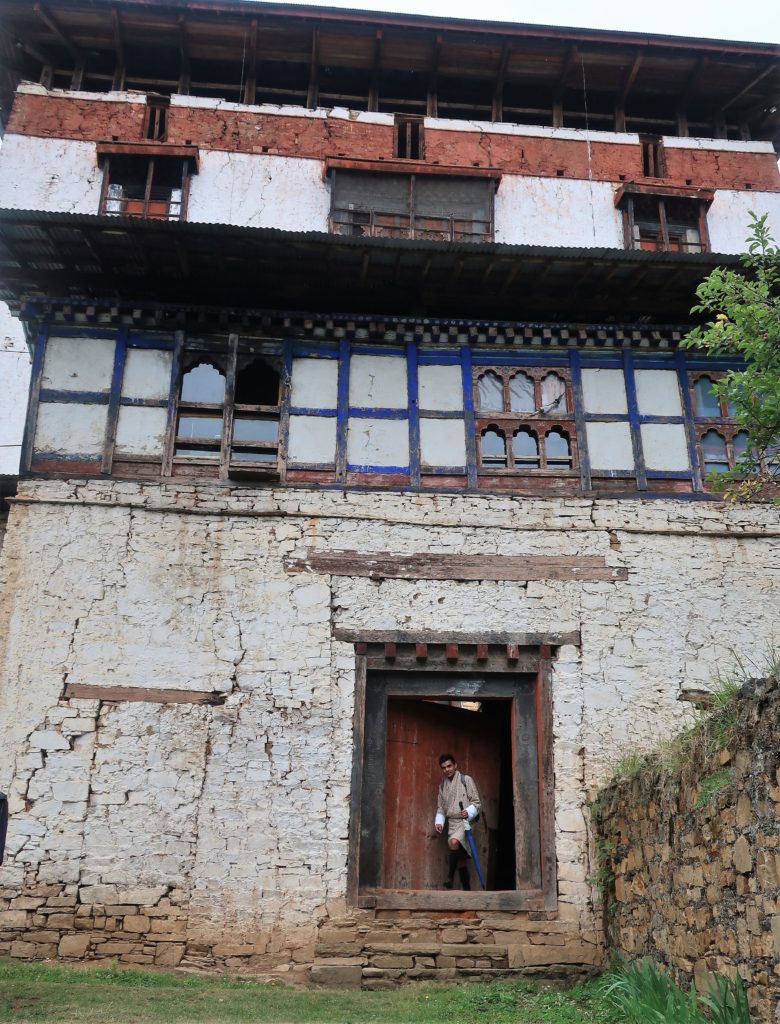 We visit Kyichu Lhakhang, one of the oldest monasteries in the country.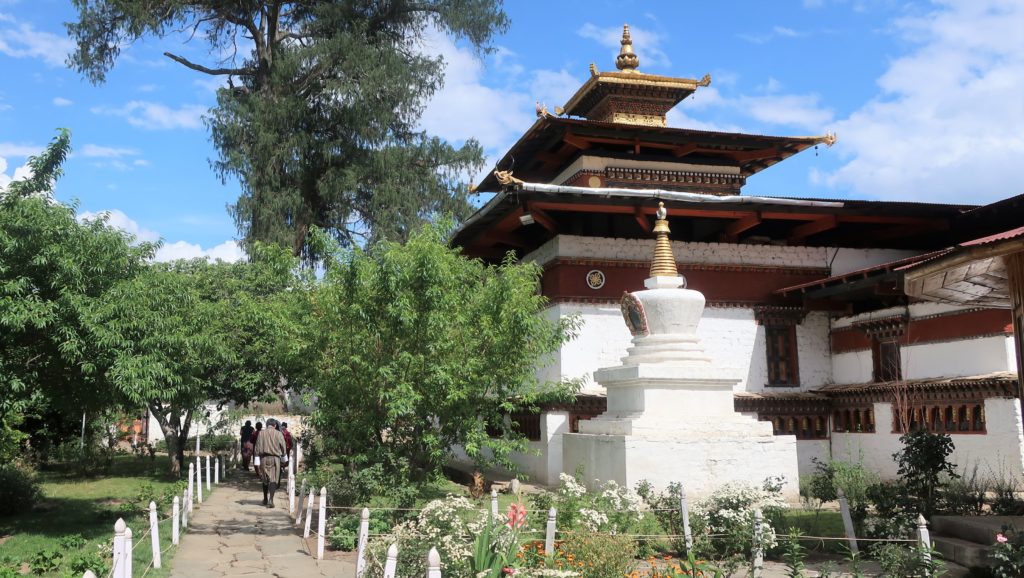 Tula works the prayer wheels. He wears the kilt-like national garment for men, the goh.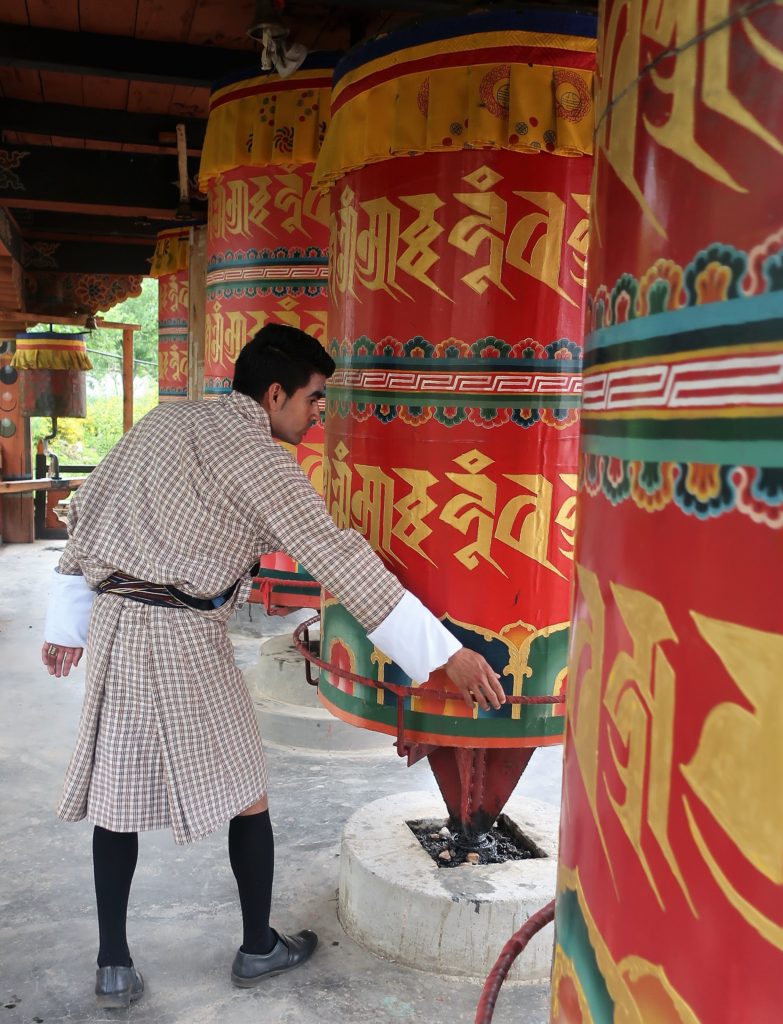 In the courtyard of Kyichu Lhakhang. We are not used to having a third person to take our photo together.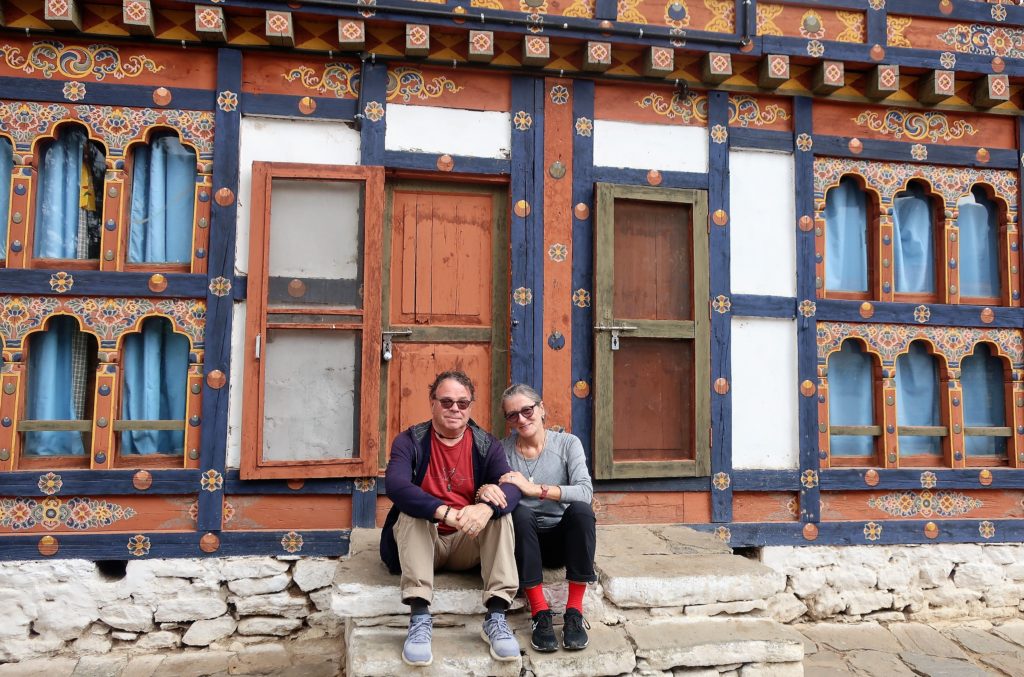 I get a lesson in spinning prayer wheels.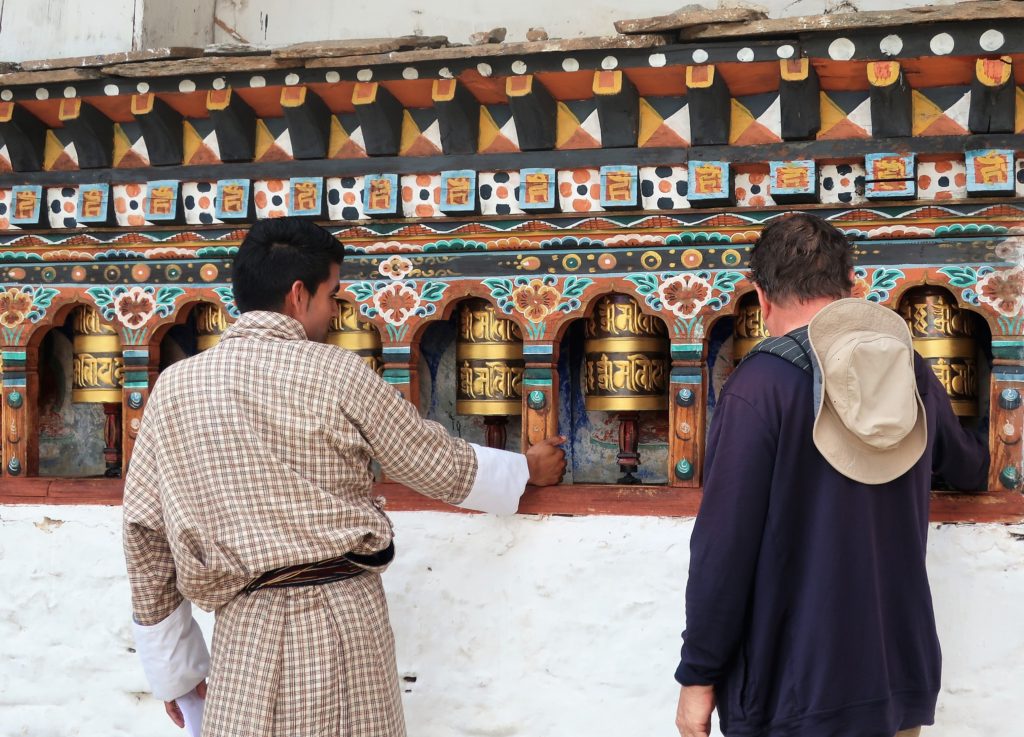 Rooftops in Kyichu Lhakhang.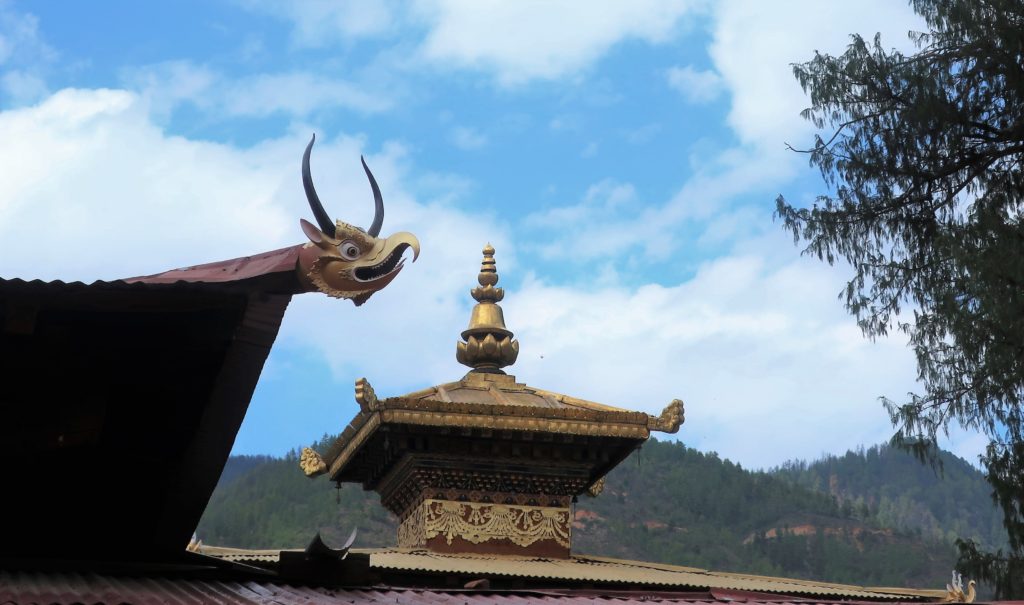 Local truck carrying logs.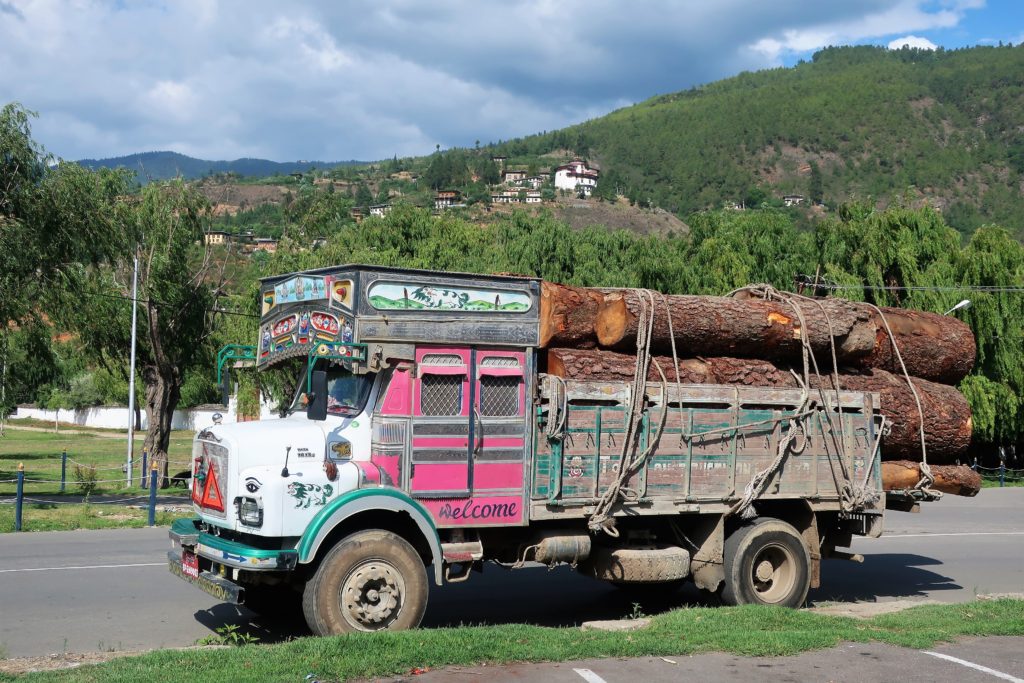 Another day, we hike to the Taktsang monastery.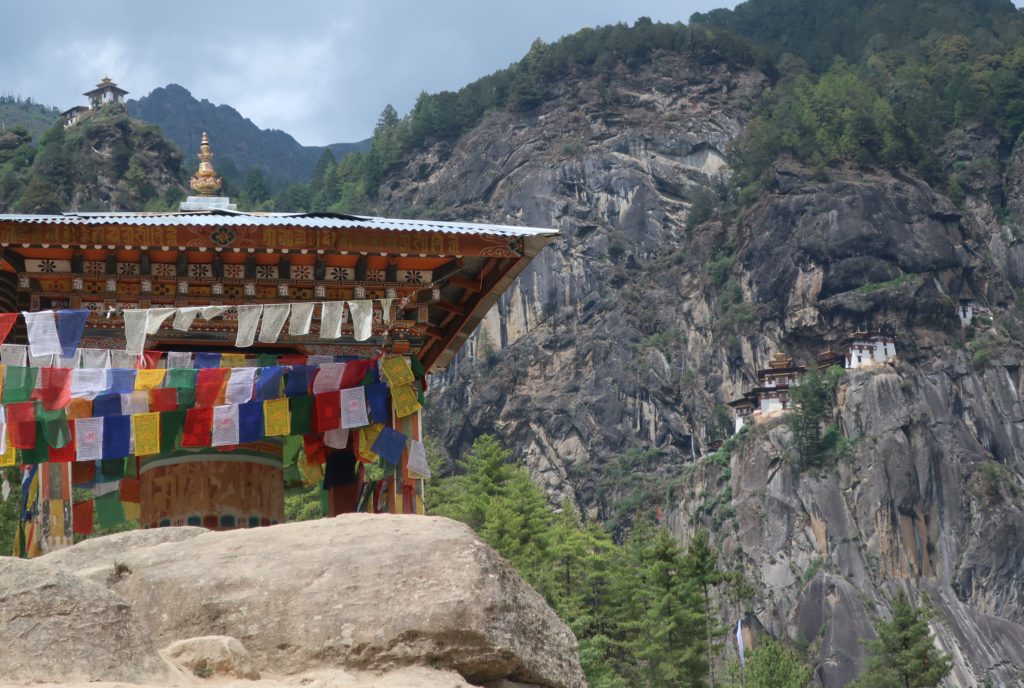 In truth, we cheat slightly: we ride ponies halfway up the trail.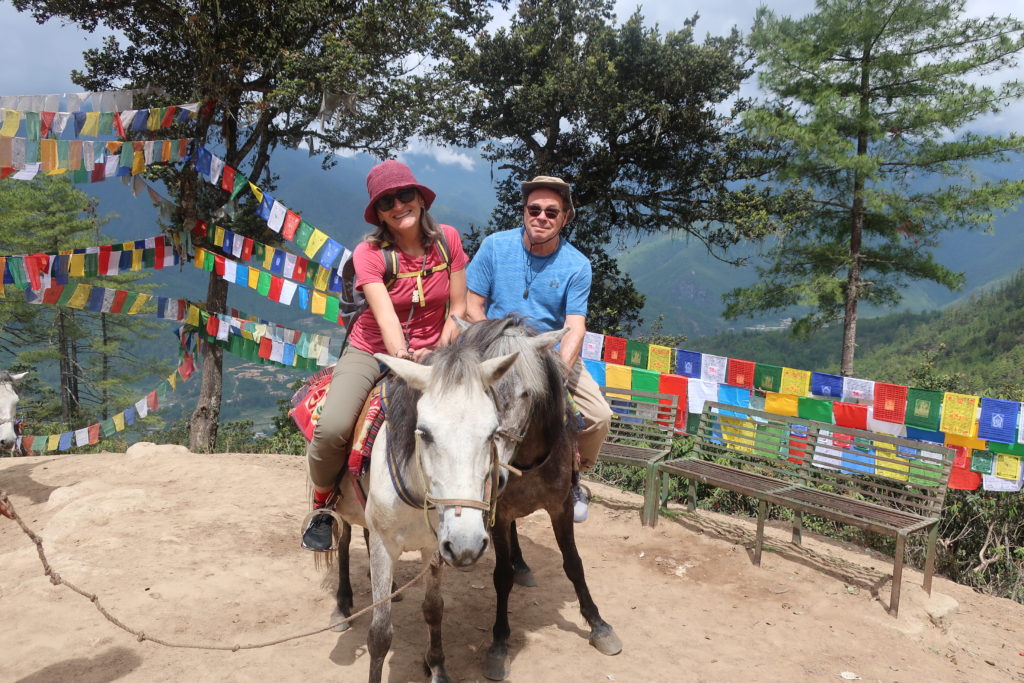 Lots of prayer flags along the way.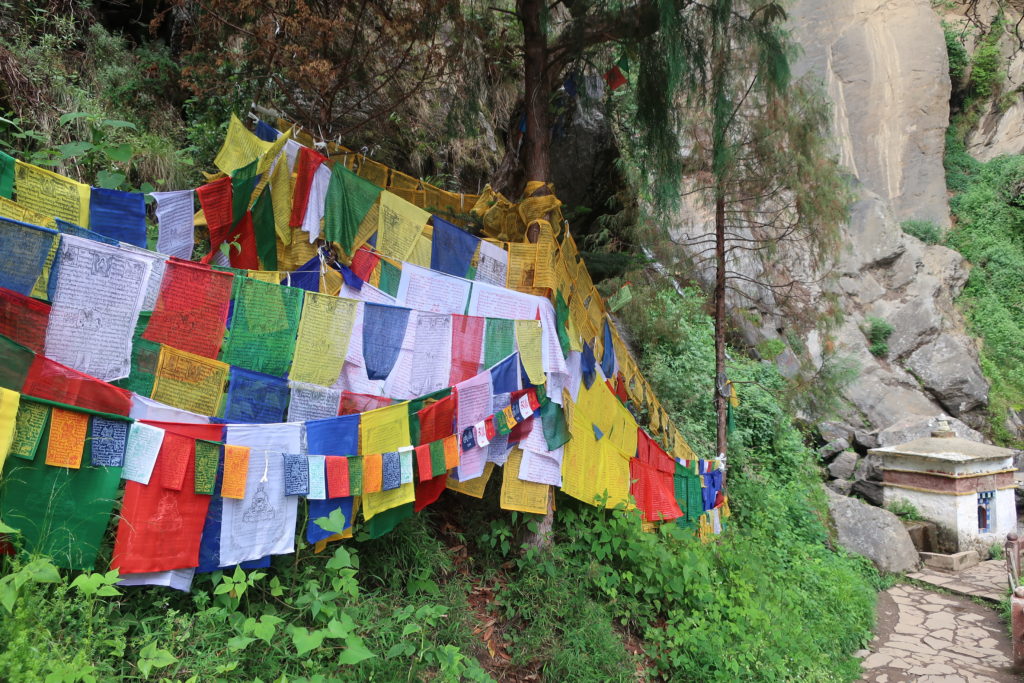 My pony, Tinka, is a good little horse.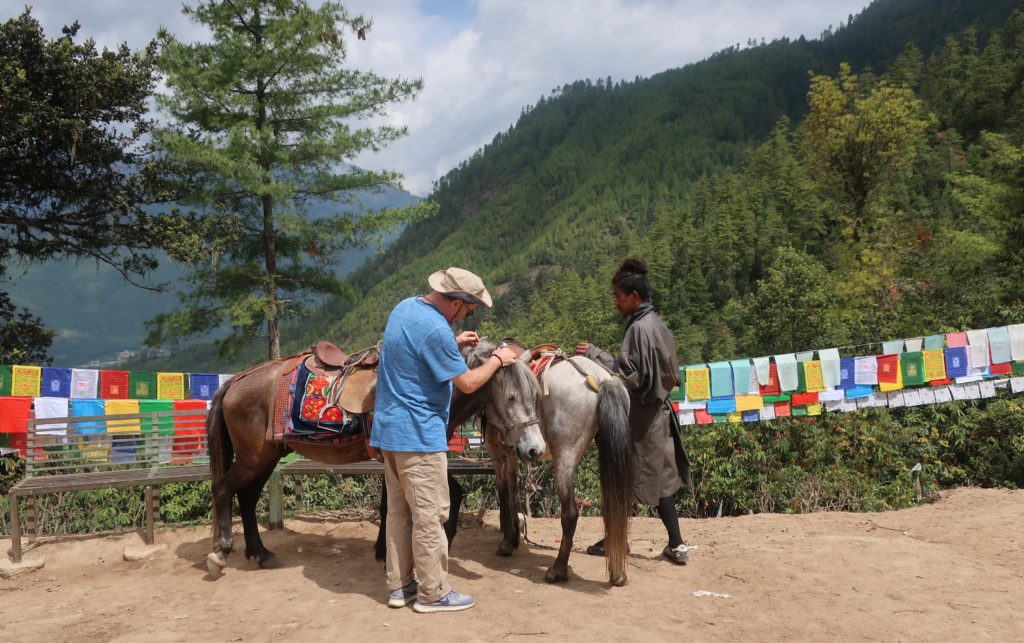 Nearly there. We are hardly alone – Western visitors are few, but Indians can visit visa-free and travel independently. They are abundant.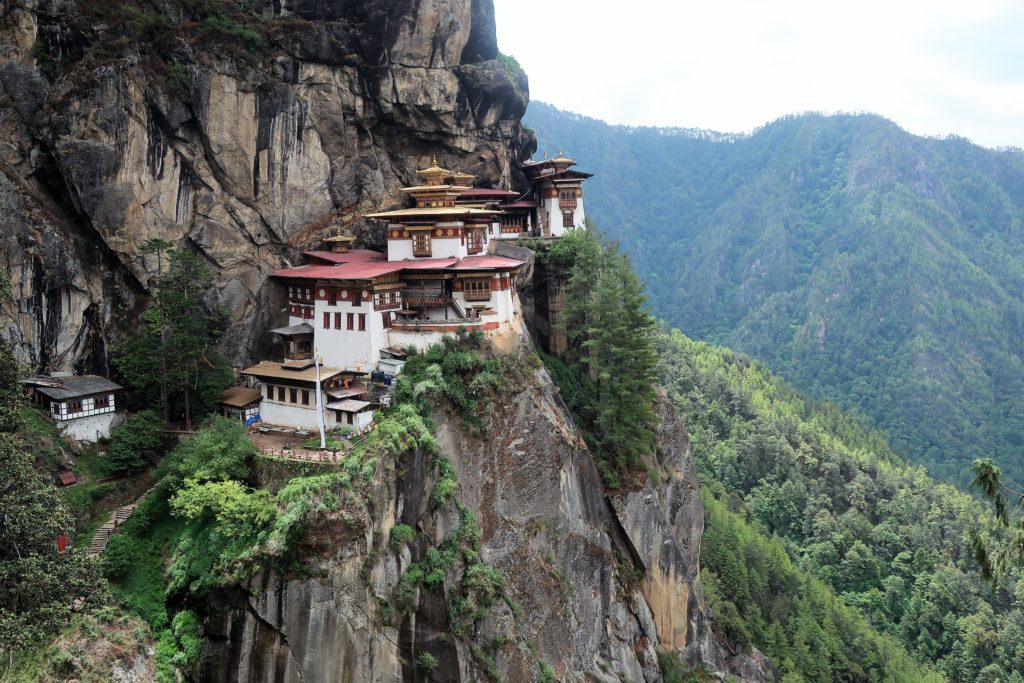 Last image of the day is the Rinpung Dzong lit up at night.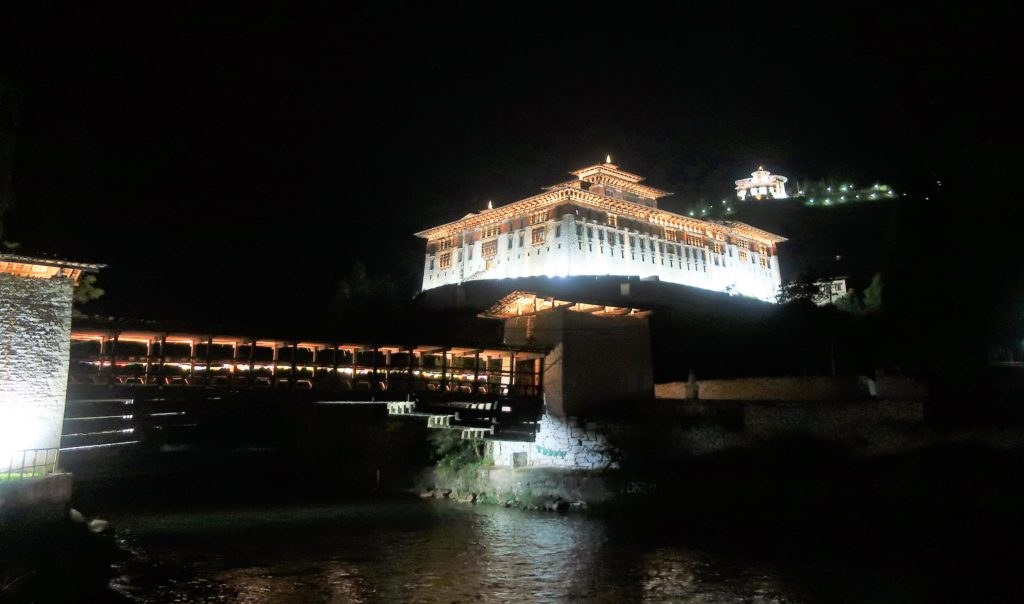 Sight or Insight of the Day – Paro
A thing in Bhutan is a 'hot-rock bath'. This involves heating rocks in a fire.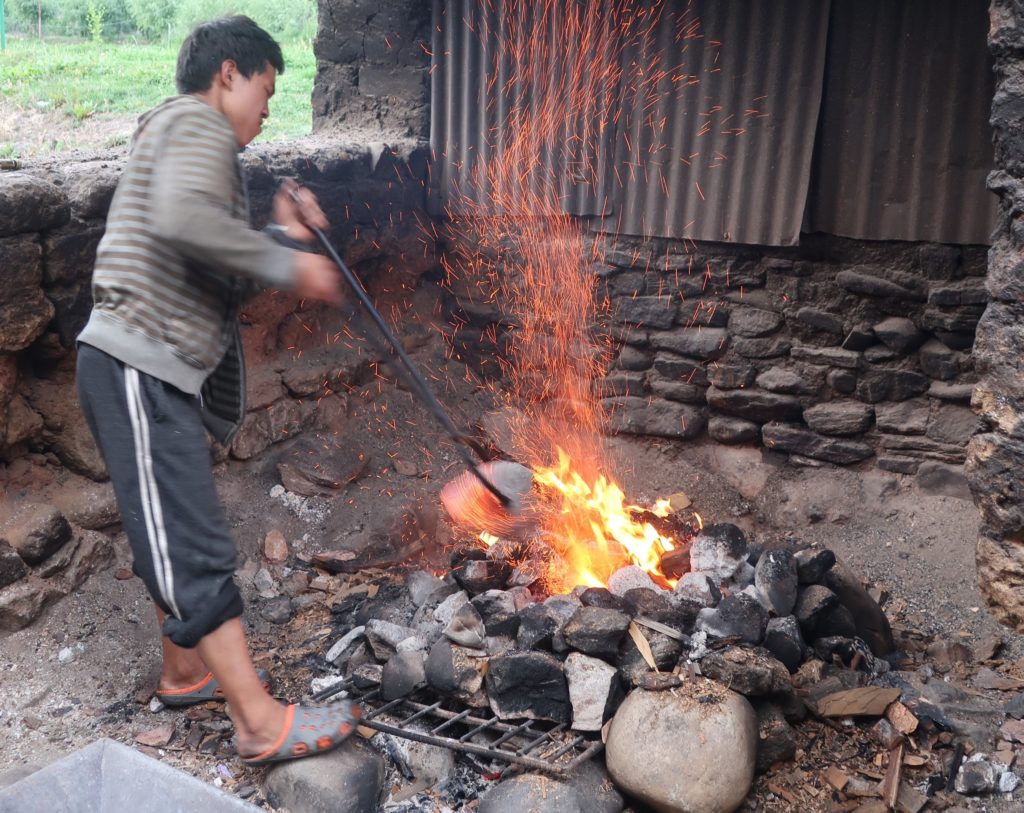 Next, you drop them into a tub of water. The client-containing part of the tub is protected from the rock-containing part.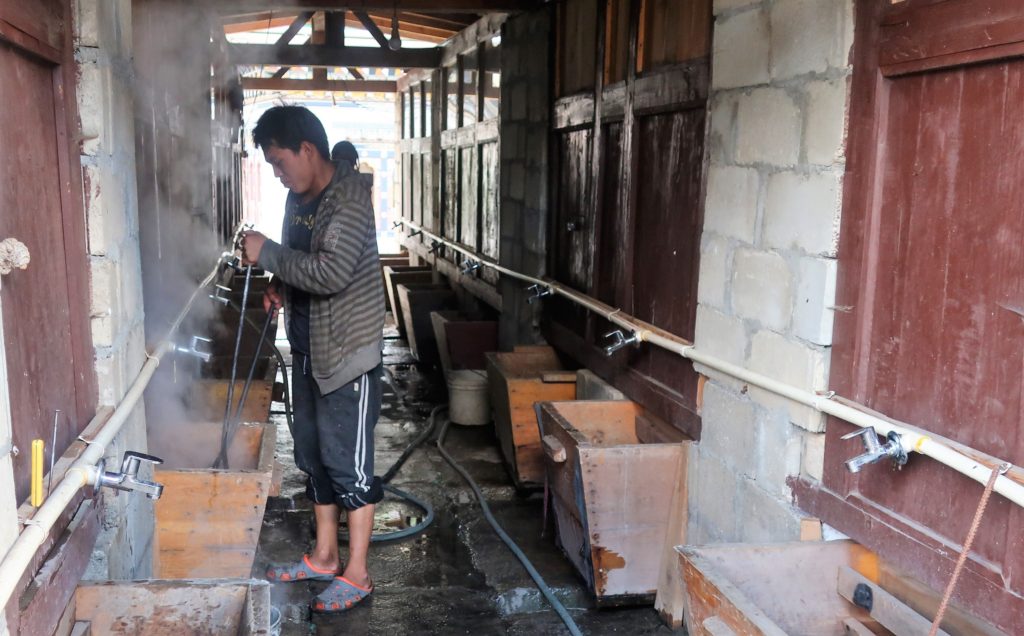 Meanwhile, the client on the other side luxuriates in the steamy brew.