From Punakha we drive to Trongsa. Much of the route follows these death-defying dirt roads.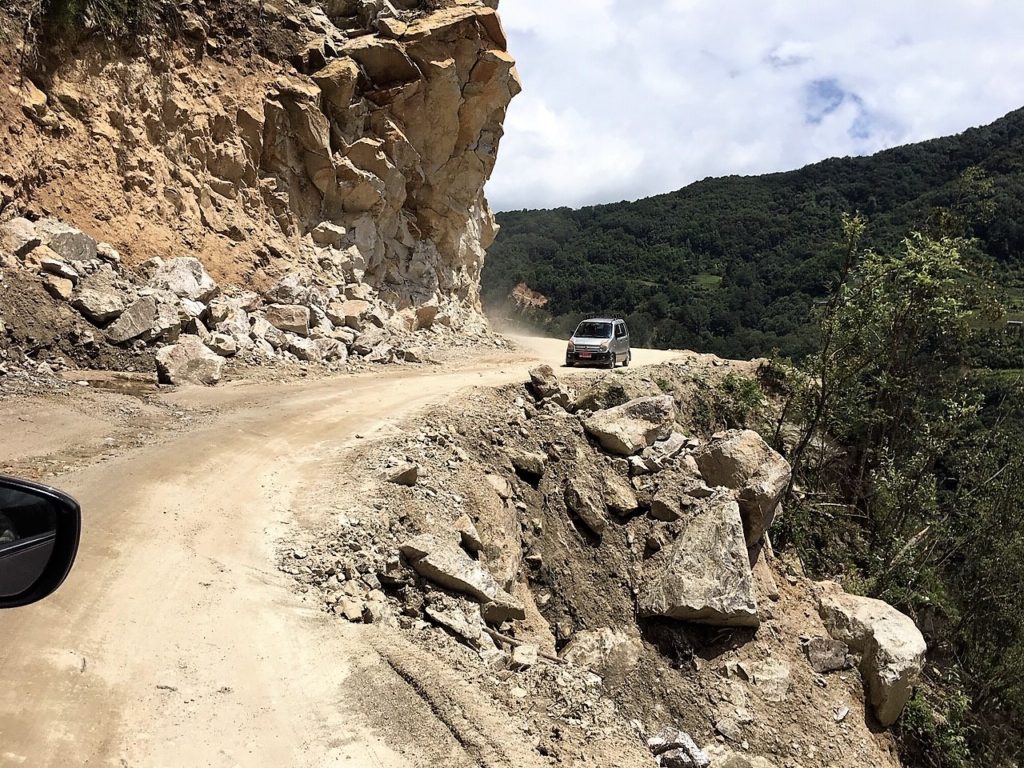 As usual, around mid-morning we stop for a tea.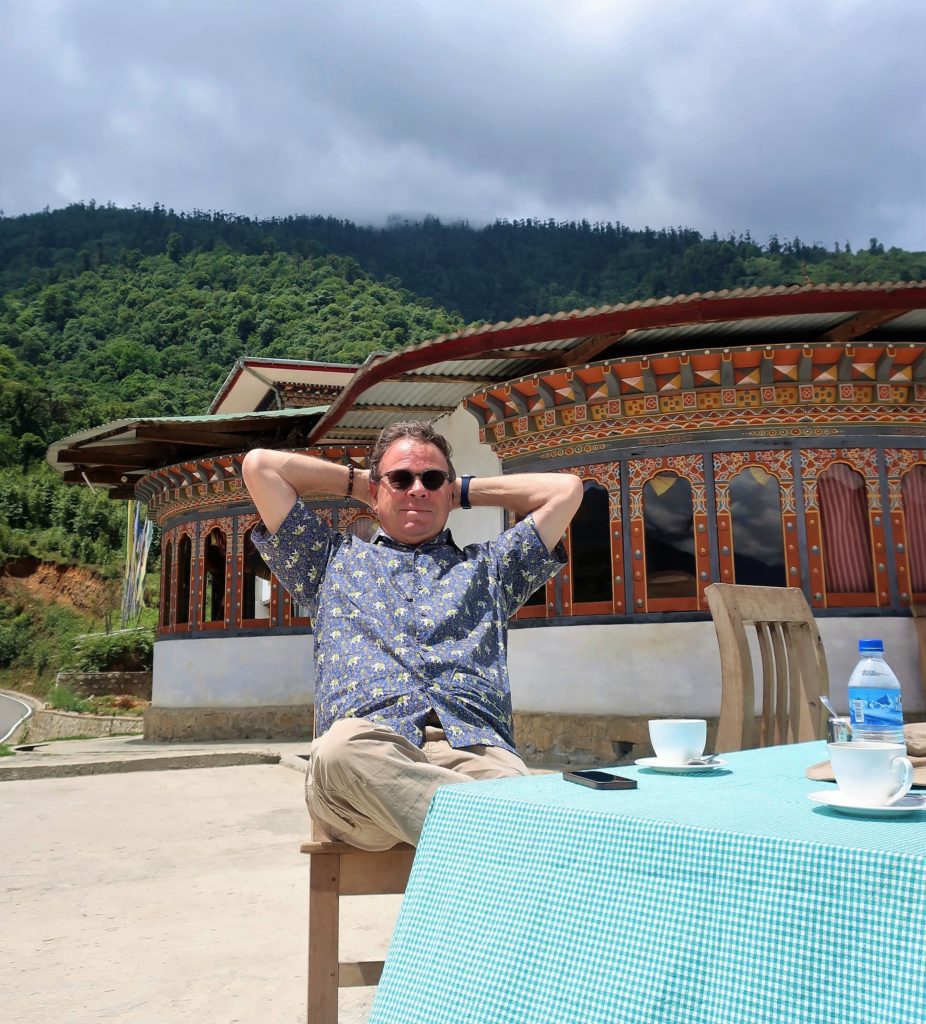 We pass many stupas along the way.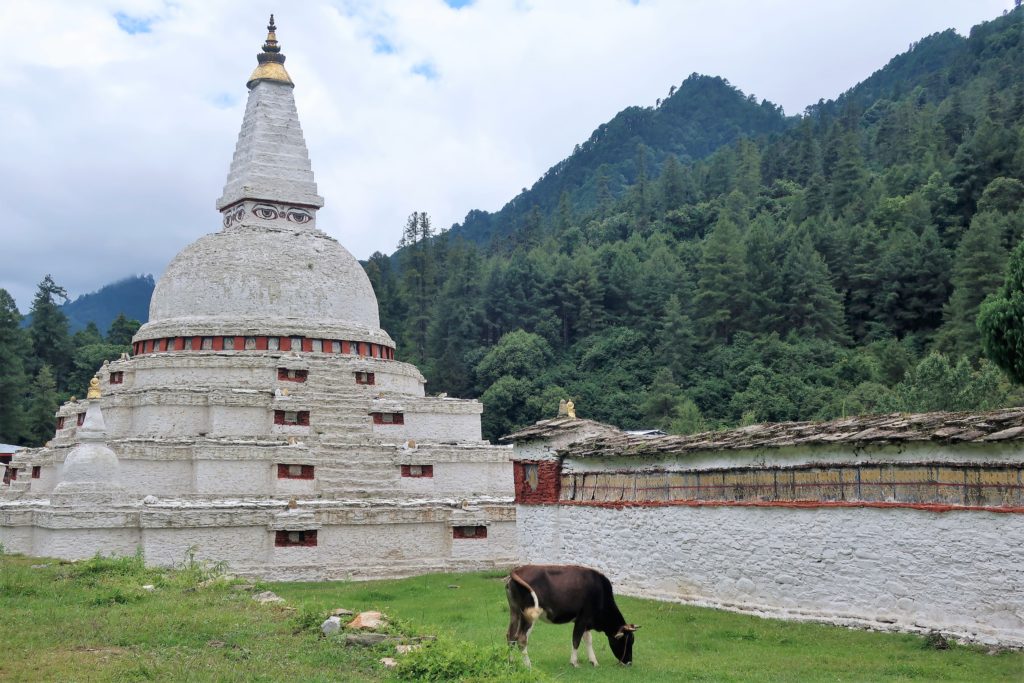 We eventually arrive at the outskirts of town.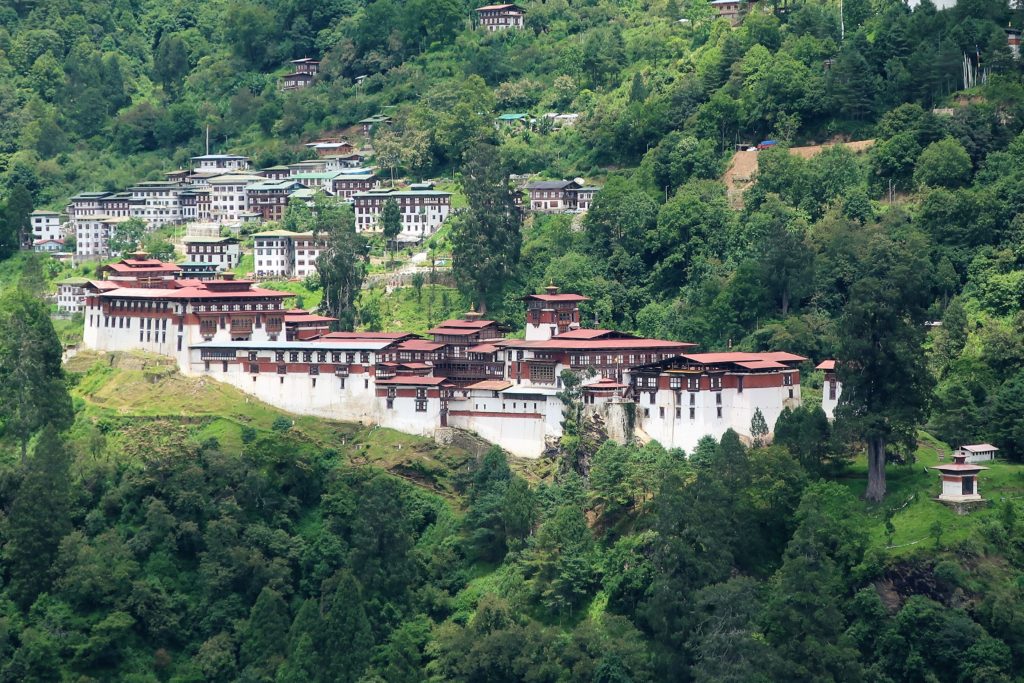 Downtown Trongsa is a hive of activity.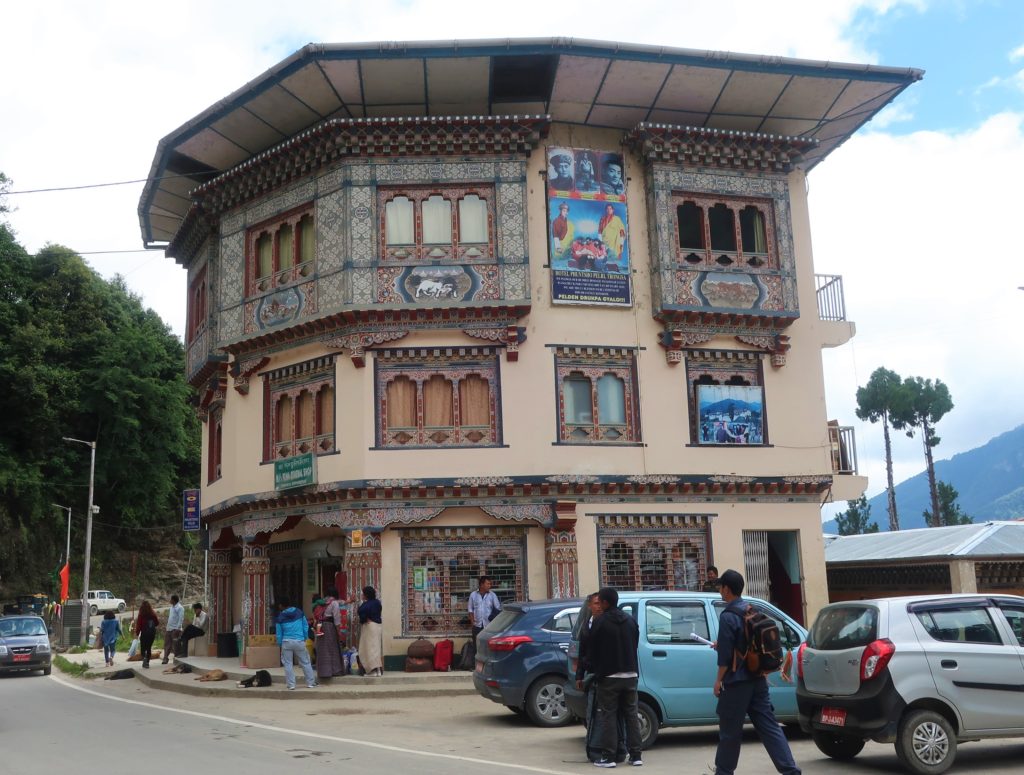 We get a view of the dzong from our hotel room balcony.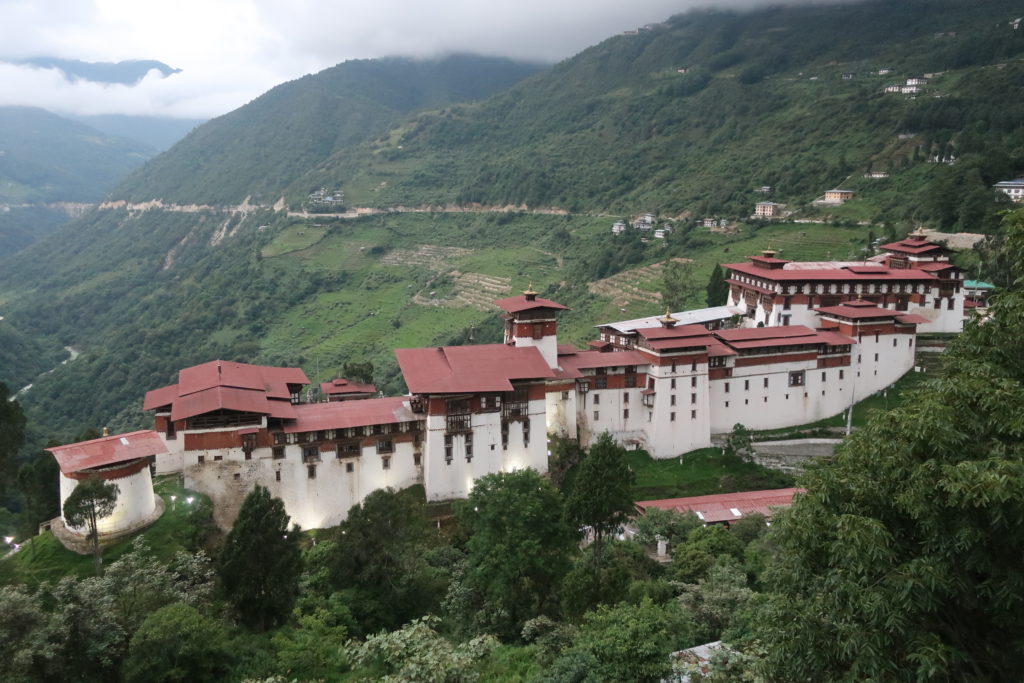 At our hotel, a man paints decorative dragons on the doorway.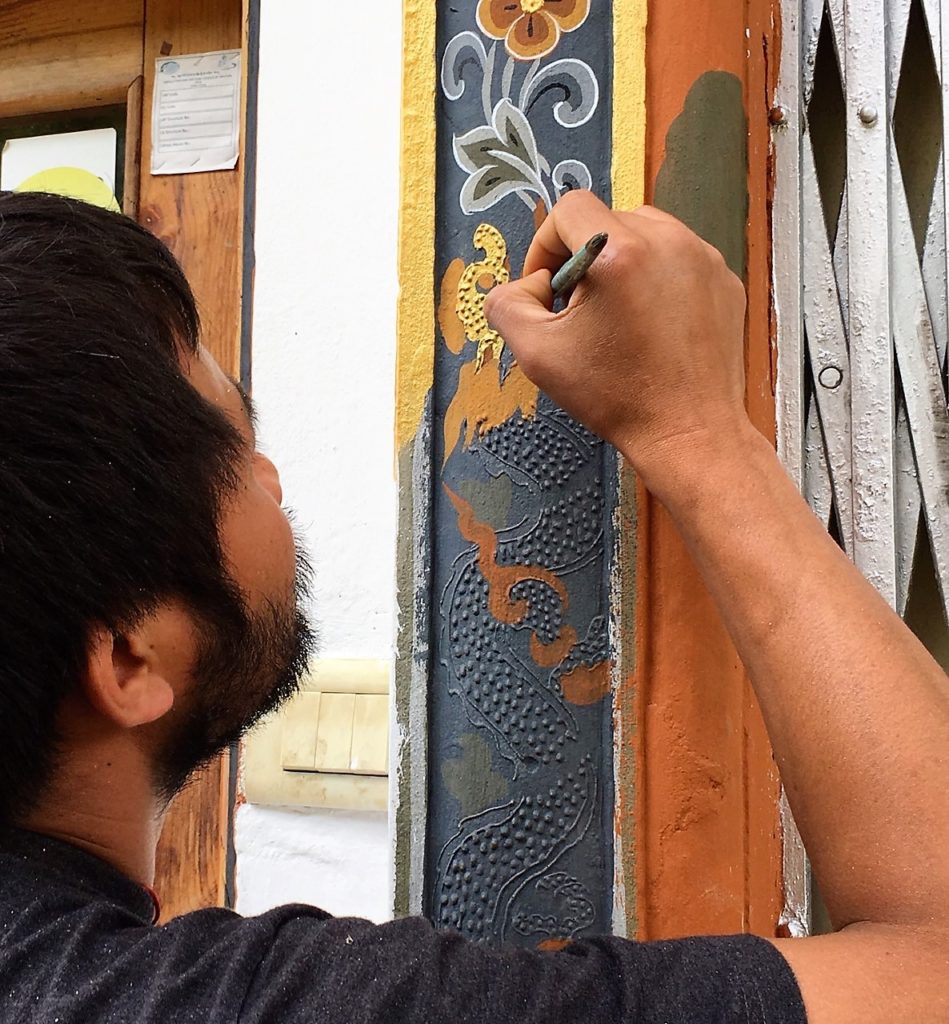 In the valley below is a dam for a hydro-power project.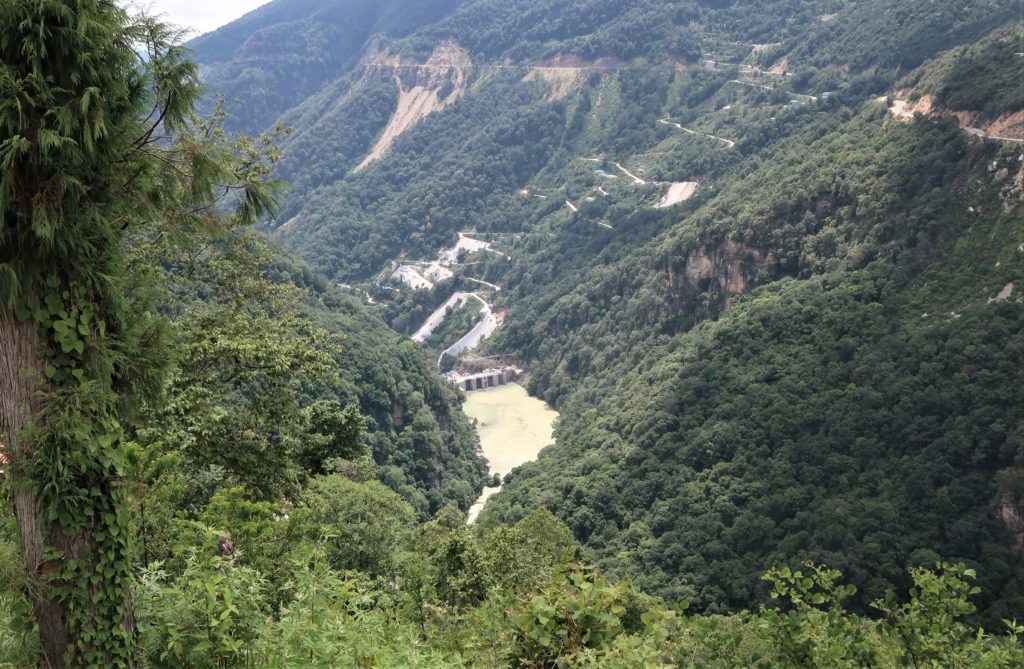 The fortress/monastery is a short stroll away.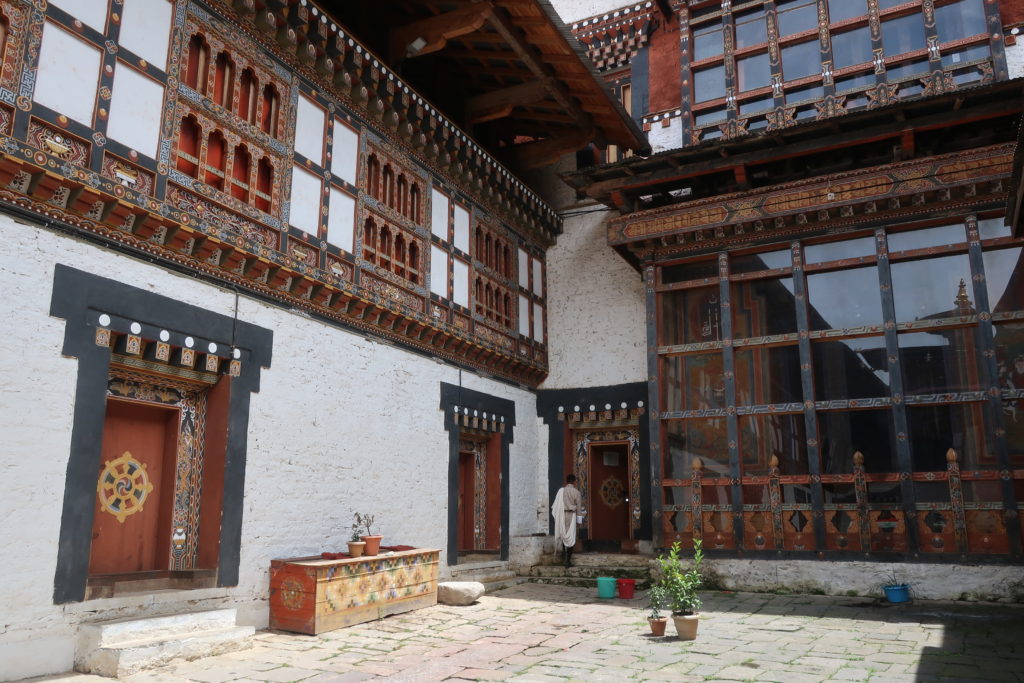 We befriend a kitten.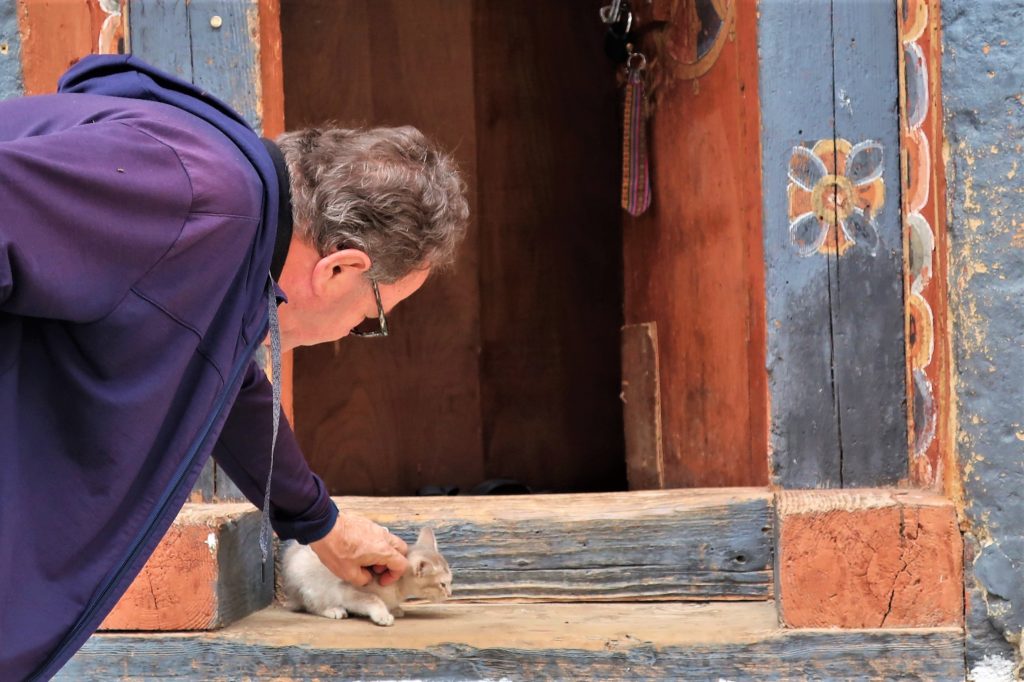 Pretty amazing doors are standard in these places.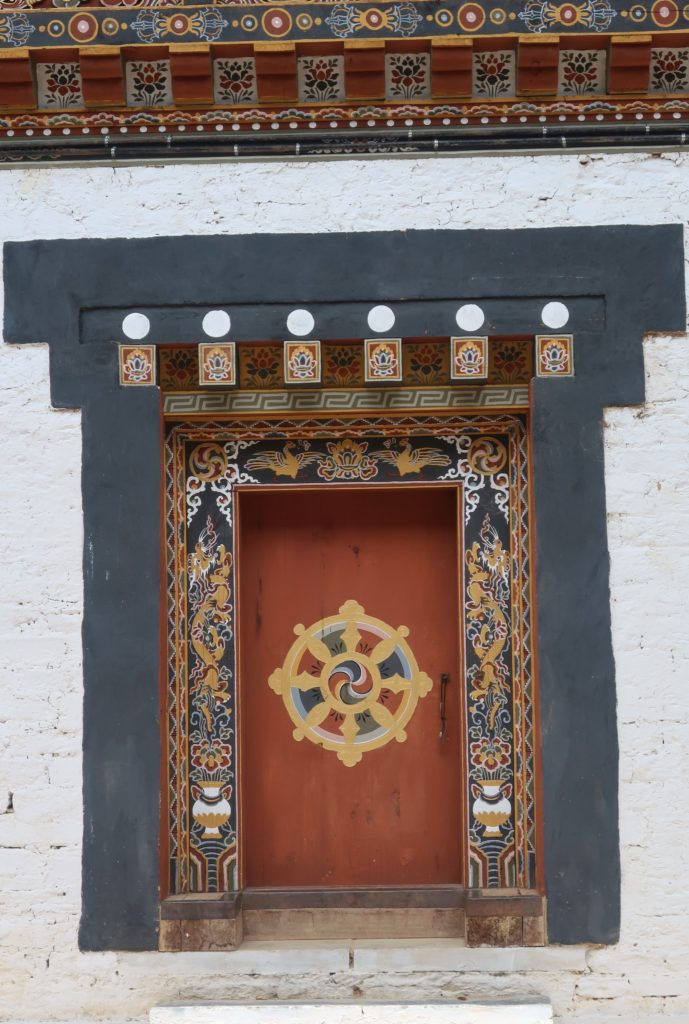 Gotta keep the monkeys out, though.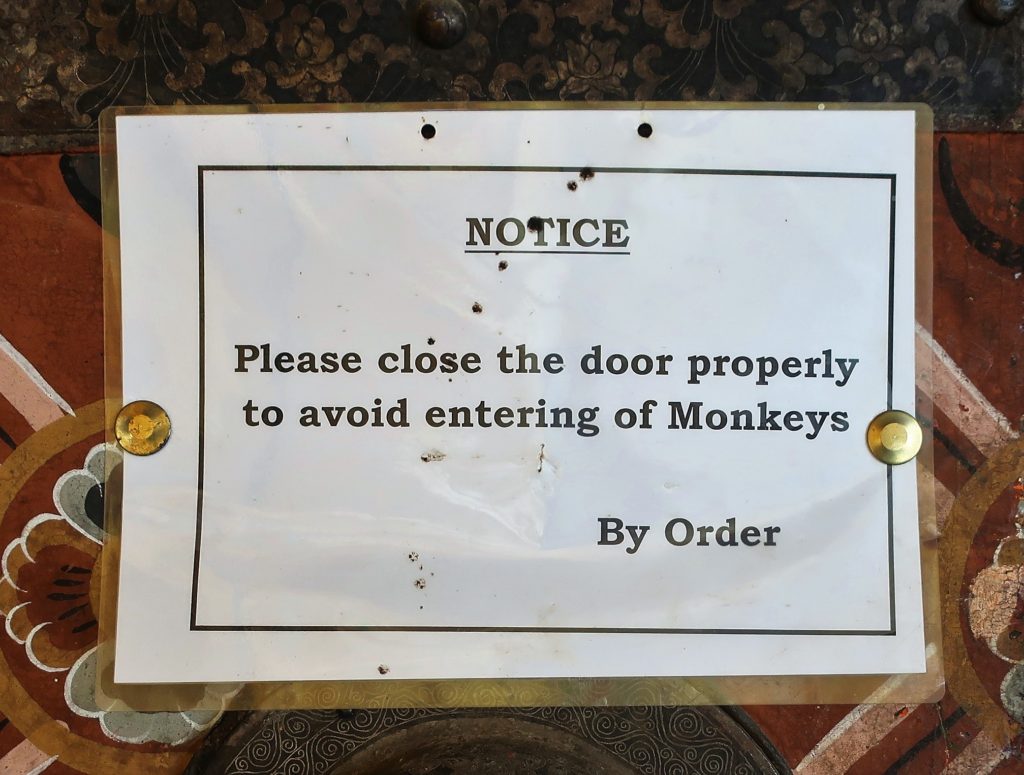 Tula takes this photo as we look out from an ornate upper gallery.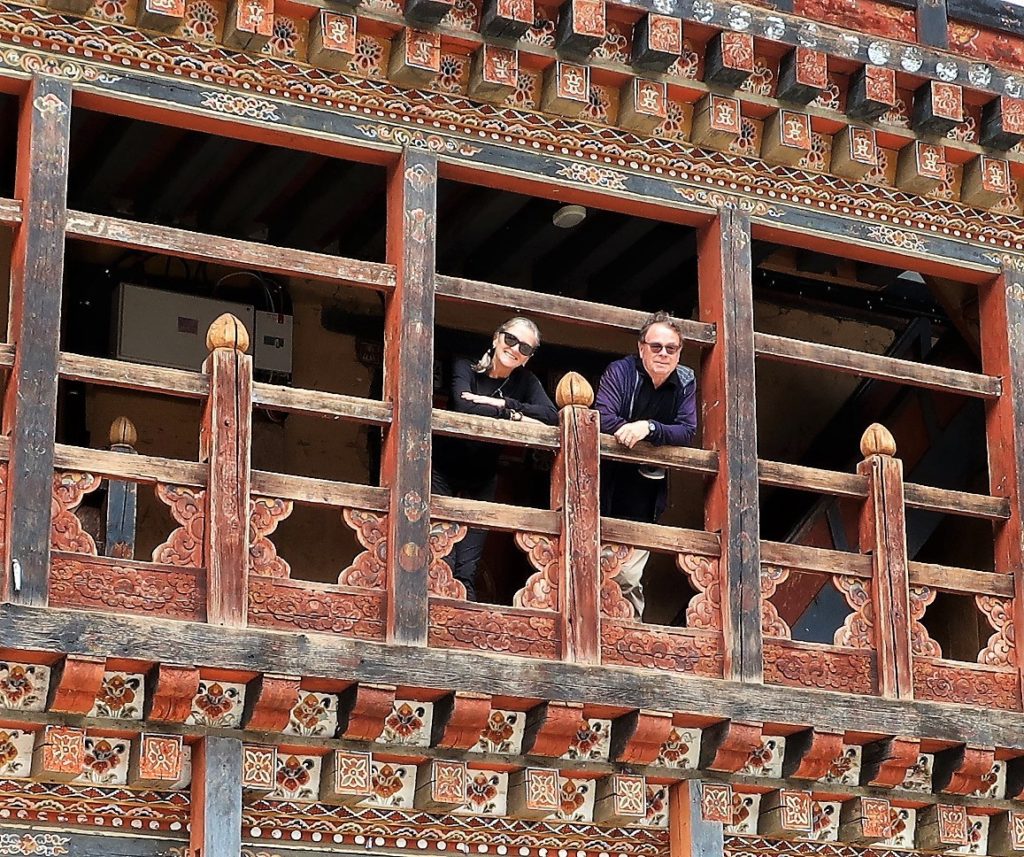 Sight or Insight of the Day – Trongsa
We read 'Beyond the Sky and the Earth', by Jamie Zeppa. A quick read, and schmaltzy in the way of most chick-lit, but interesting in that many of its observations are still evident in Bhutan today. (The political tension is much reduced now.)
Bhutan is the kind of place that lends itself to over-romanticization. The country is making hay with its 'Gross National Happiness' initiative – seems like a Bhutan Tourism Board marketing gimmick, really. Bhutan is already a kinder, gentler place than any surrounding country, but that's probably more because they are a small, Buddhist country rather than anything else.