Our time in Bhutan is nearly up – we'll try to keep the blog up to date by posting shorter entries. Here goes.
We head east from Thimphu over the Dochula Pass.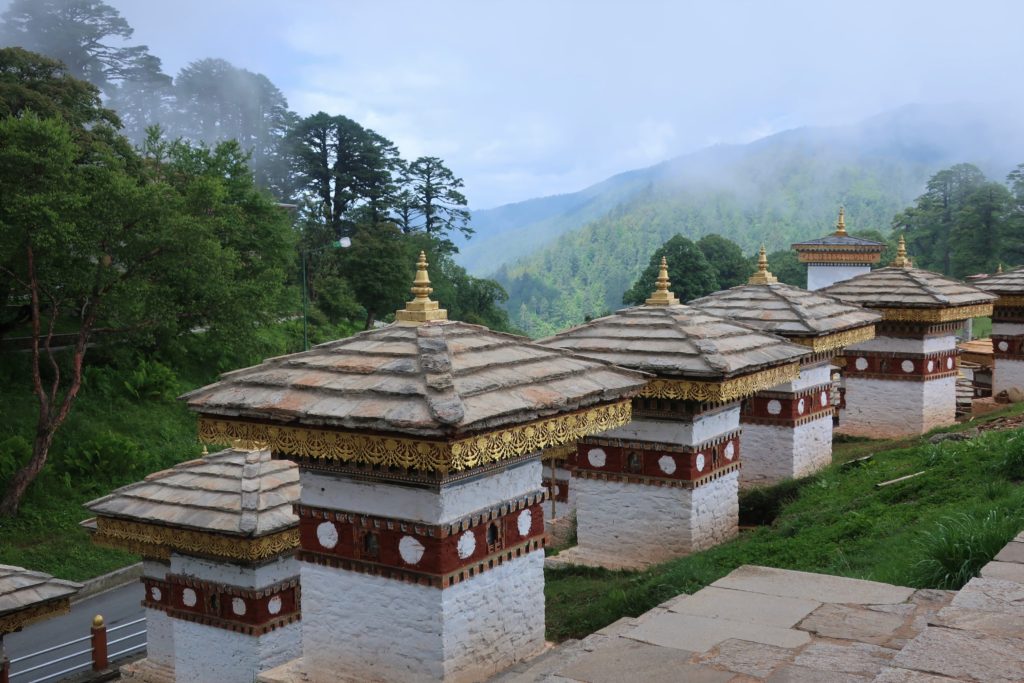 There are always things to see along the way.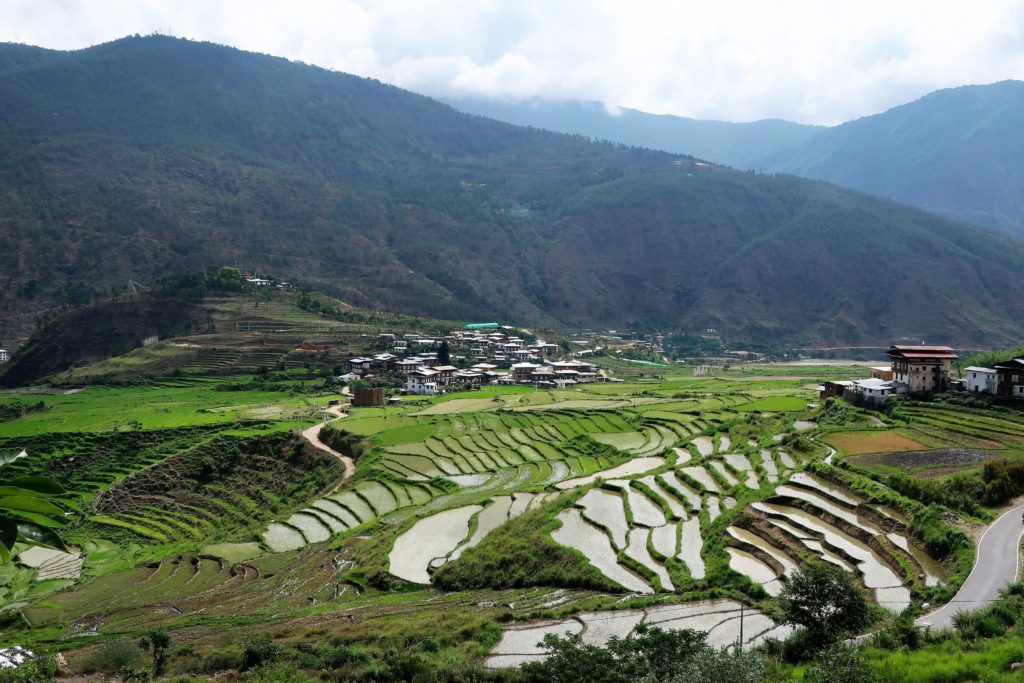 We stop to visit a market. Maria stocks up on fruit.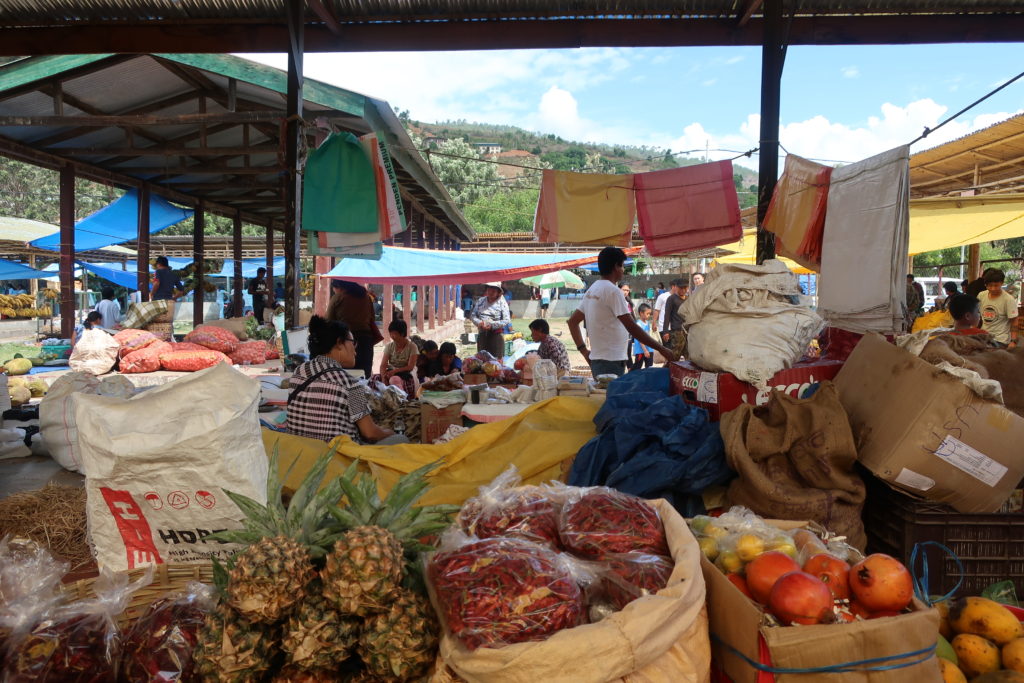 A pair of nuns walks from one village to the next.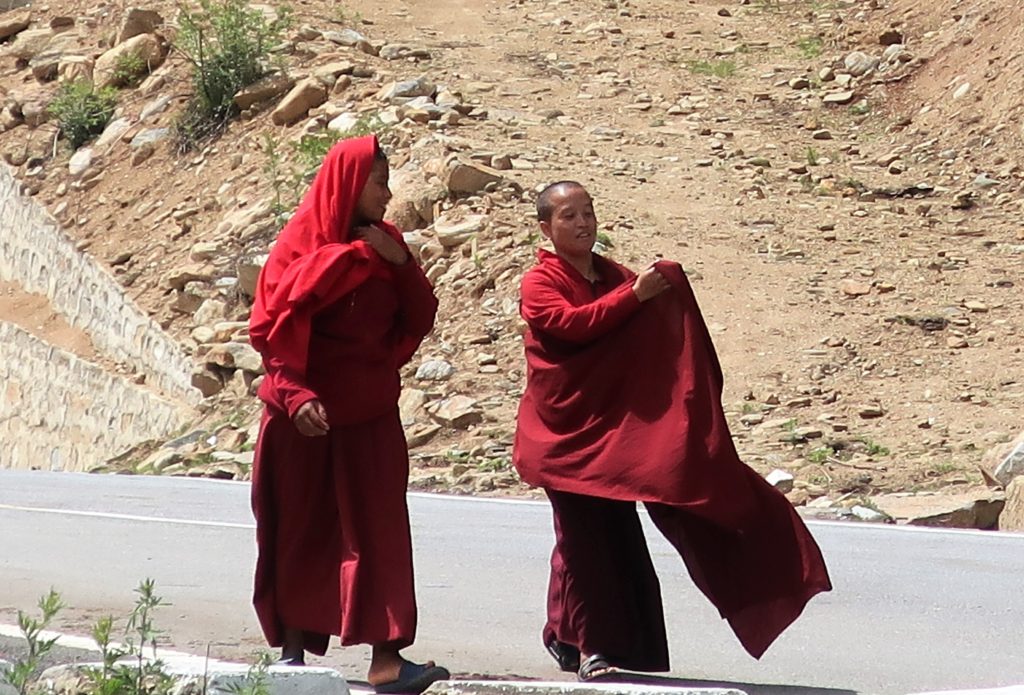 We stay near Punaka in a town called Lobesa. We walk through rice paddies to the temple of Chimi Lhakhang.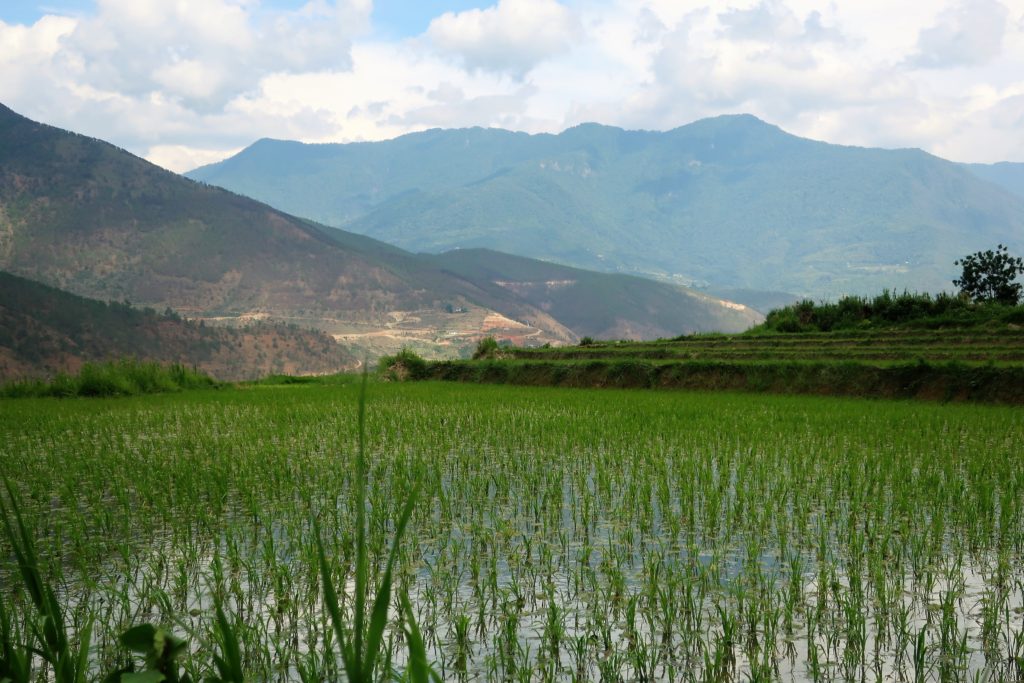 This is the Punakha Dzong, located at the confluence of two rivers.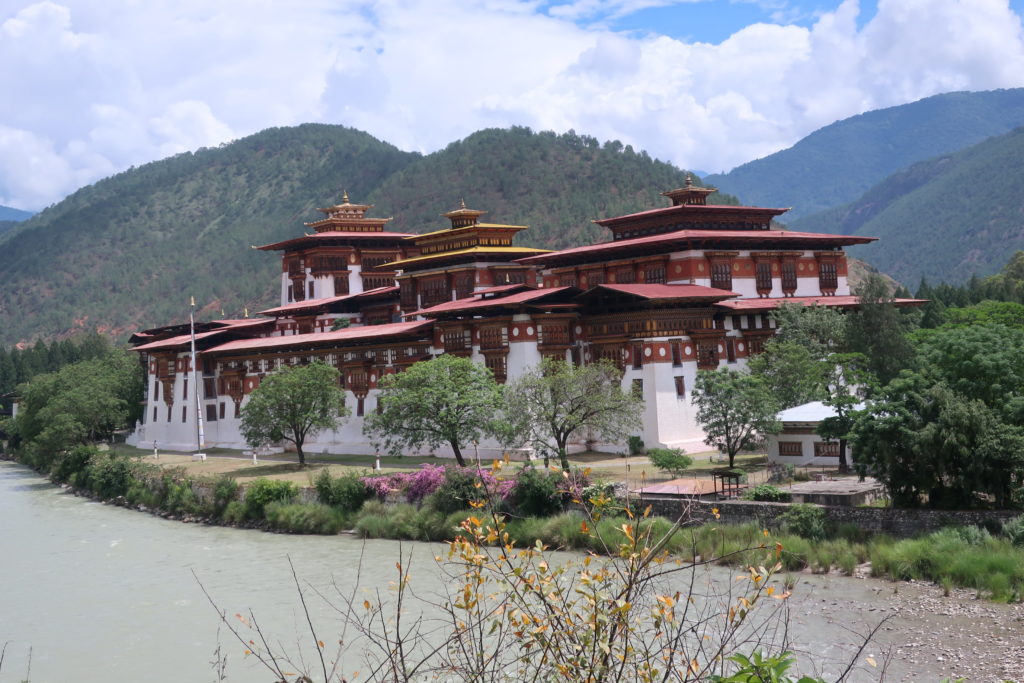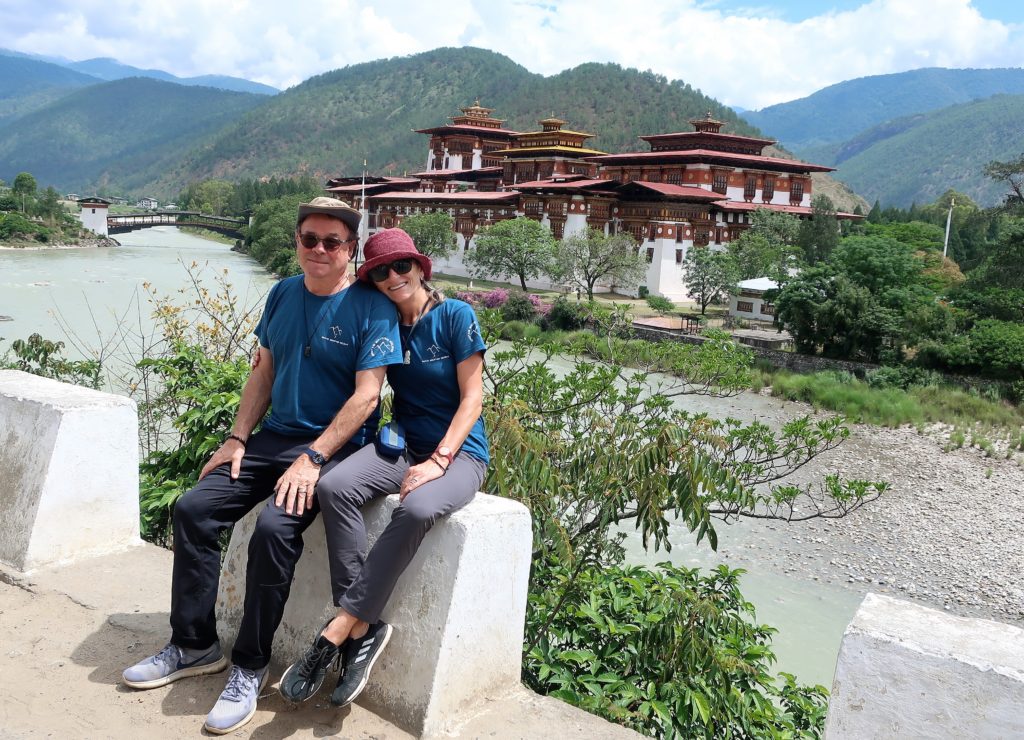 As we enter, we pass an aged monk pondering life's eternal questions.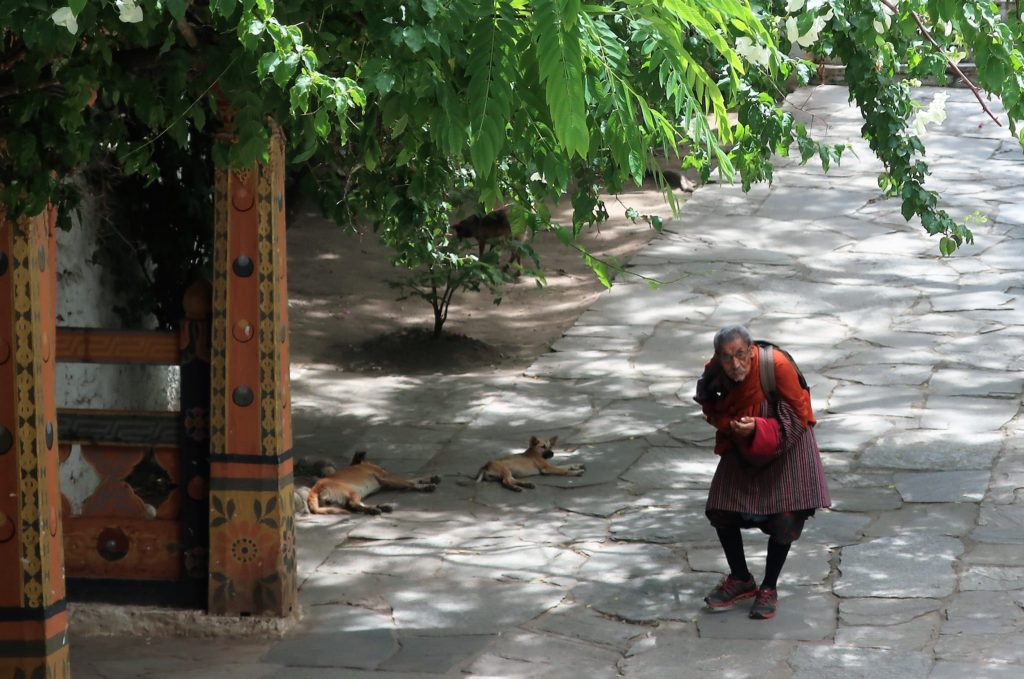 There are giant beehives hanging above the main door.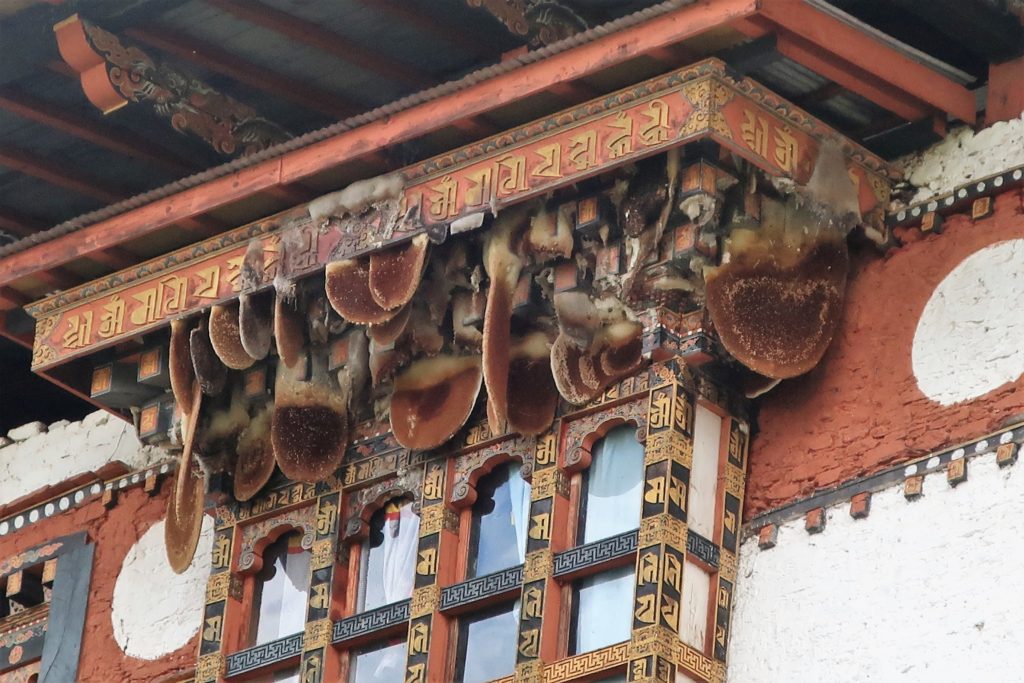 The interior is pretty neat, too.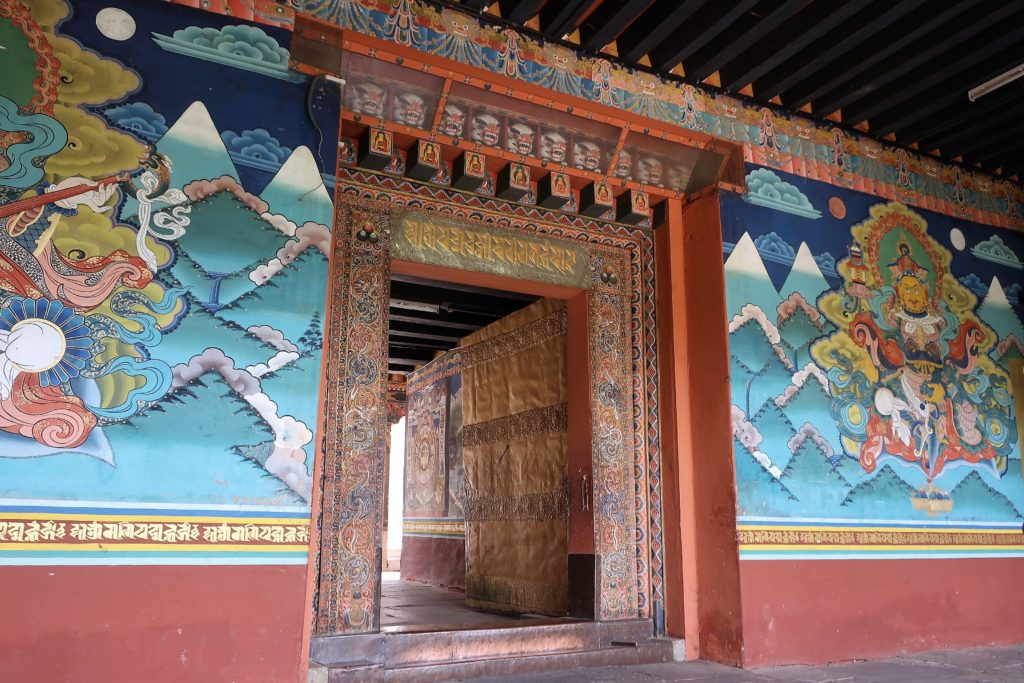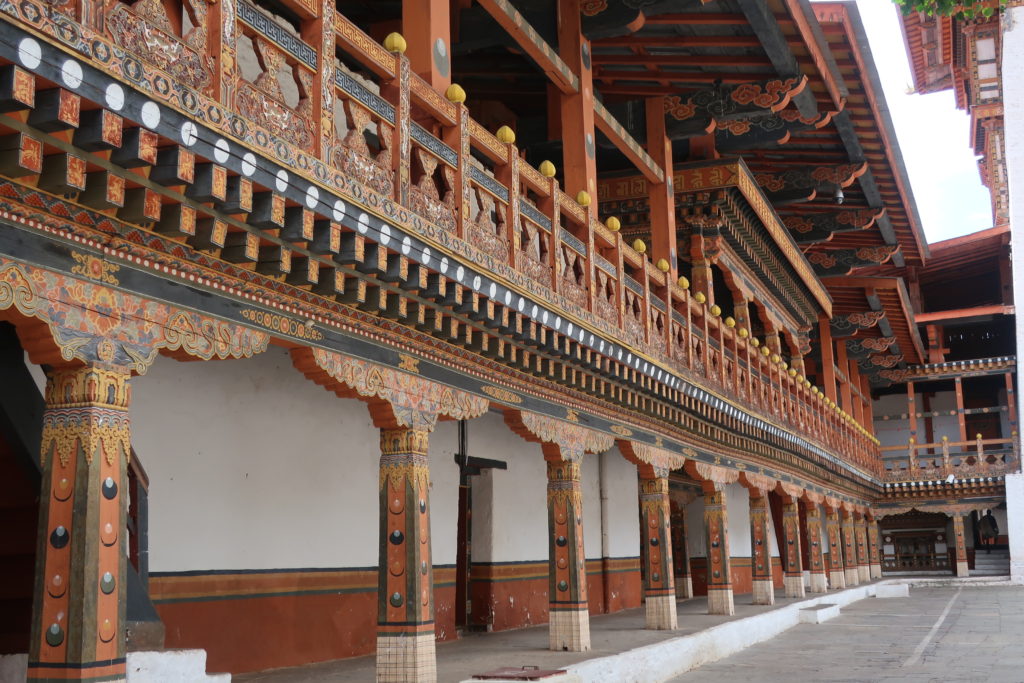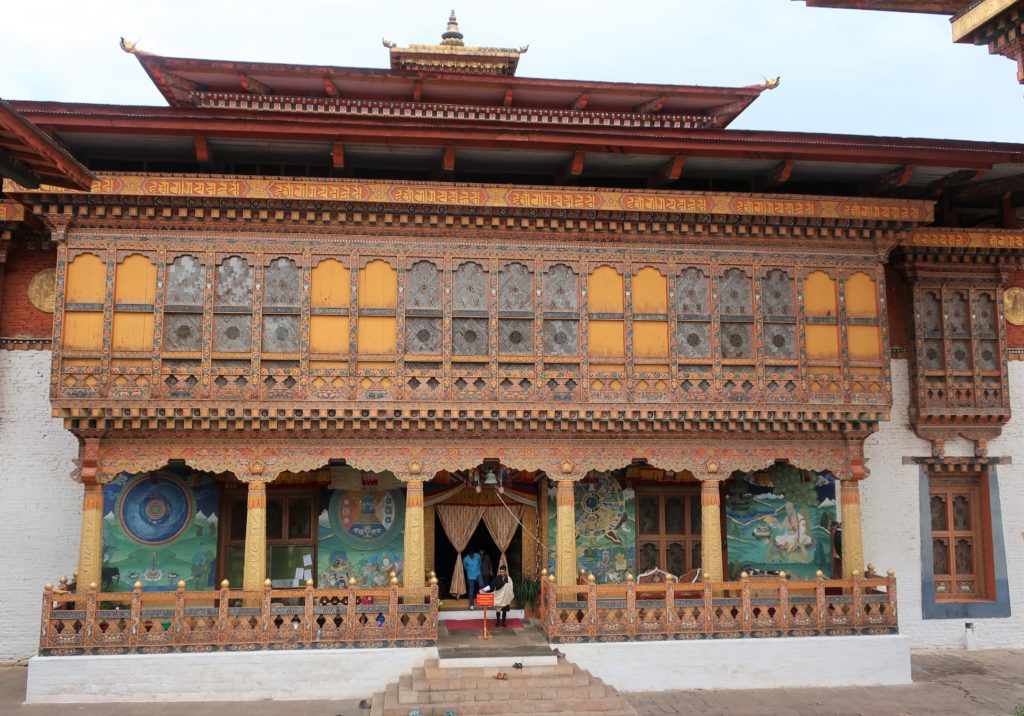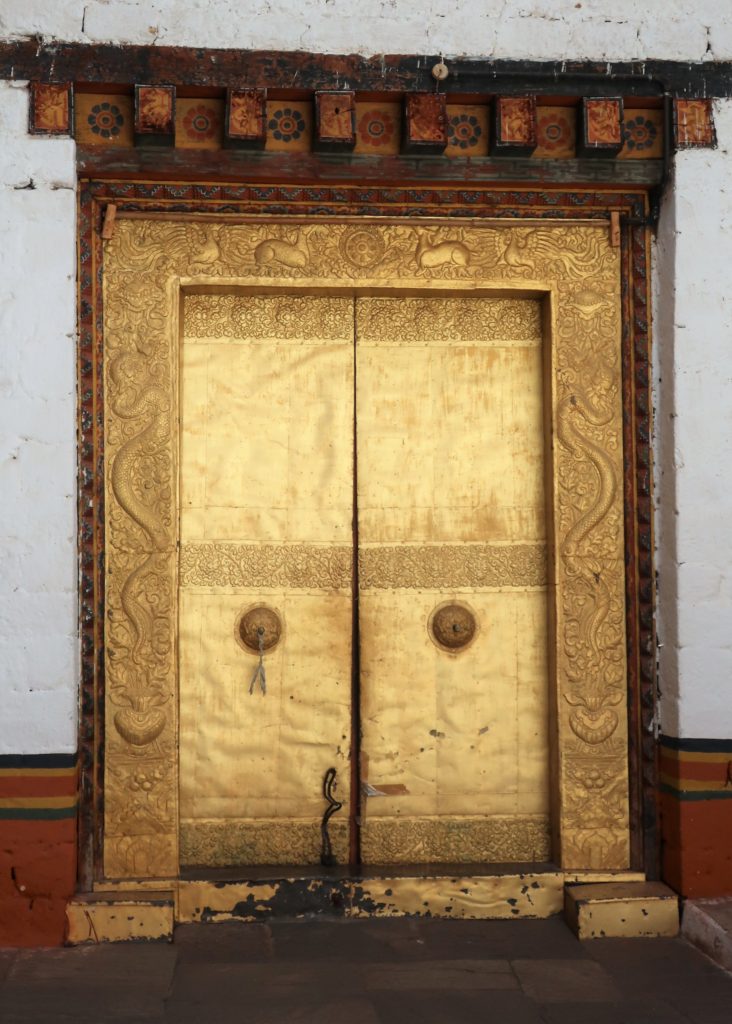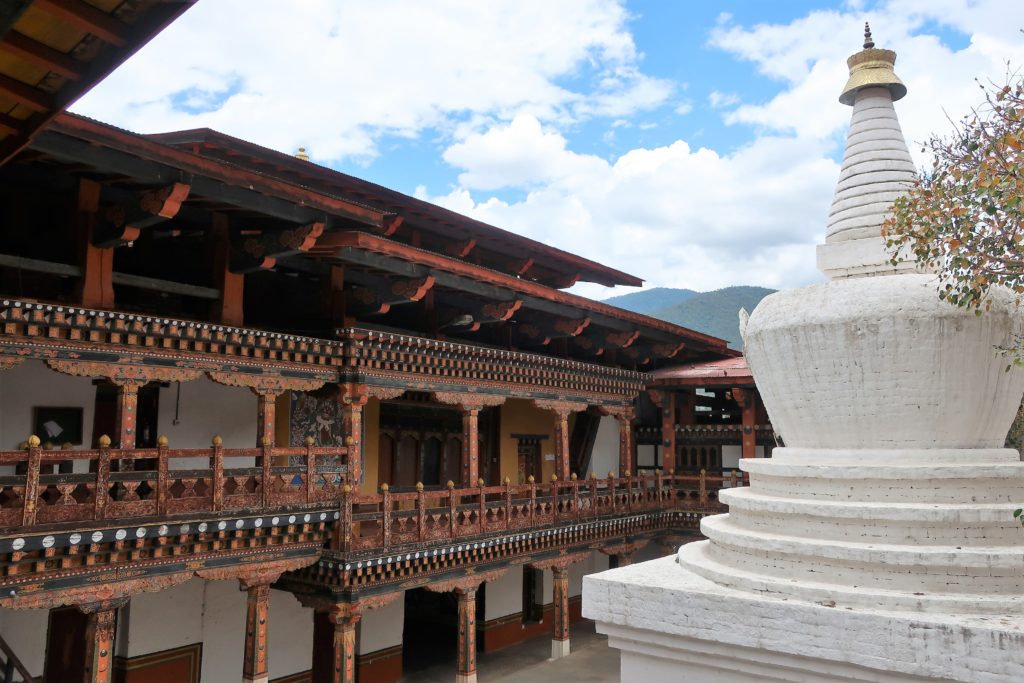 There's also a great suspension bridge over the river.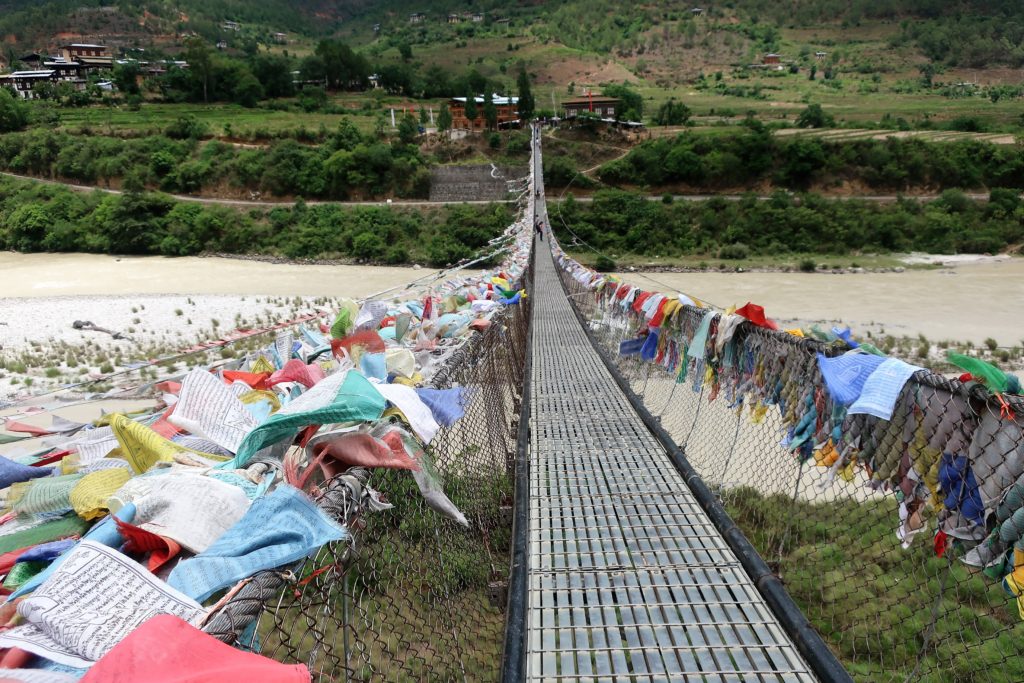 Sight or Insight of the Day – Punakha
The Chimi Lhakhang temple is known for its fertility-enhancing powers.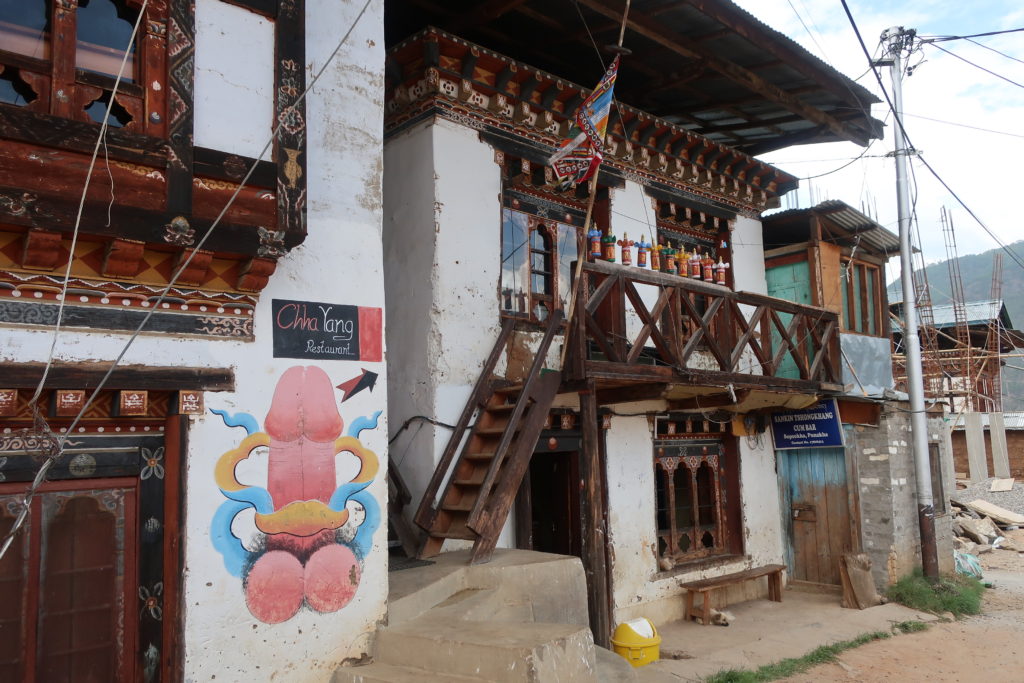 This means many buildings in the area are adorned with graphic paintings of phalluses.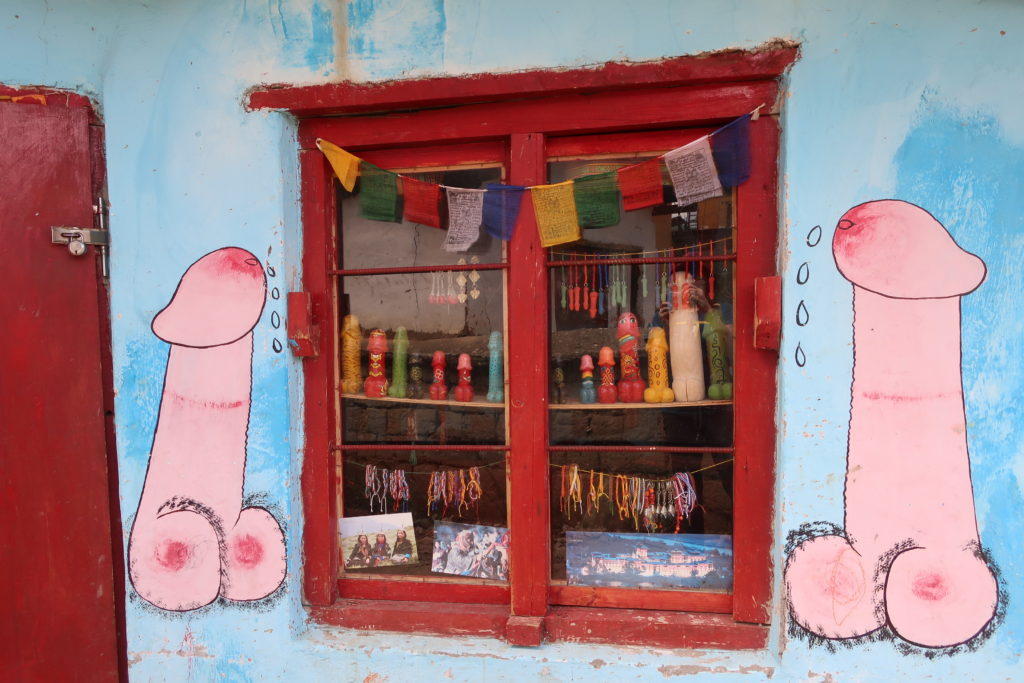 What would Freud make of it all?