From eastern Bhutan, we make our way west again.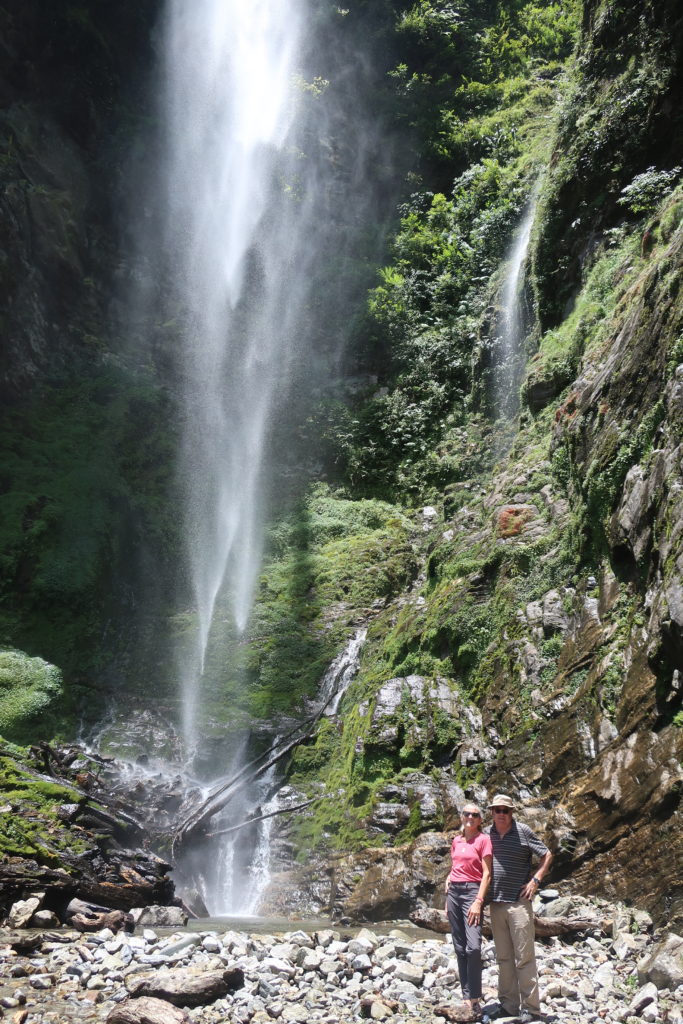 We stop for a few days in the beautiful Phobjikha Valley.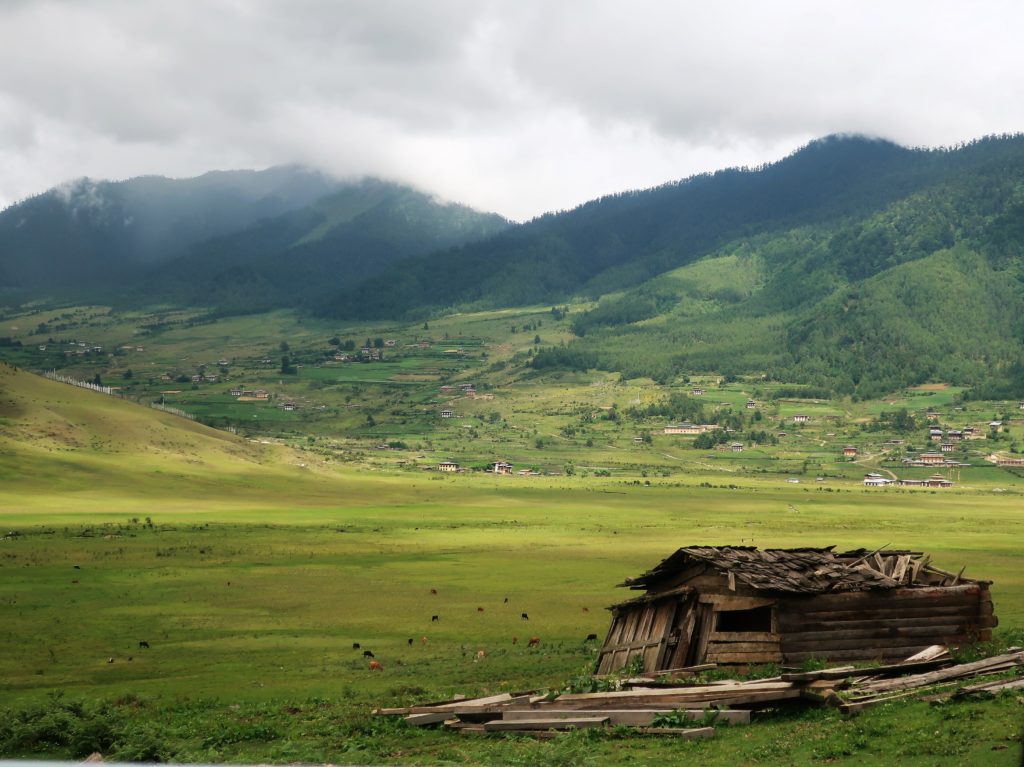 Besides being famous (in Bhutan) for its potatoes, it is also known for a yearly migration of black-necked cranes from late October to mid February.
This is Karma. He was attacked by a feral dog and suffered permanent wing damage. He is now a permanent resident of the Black-Necked Crane Visitor Centre.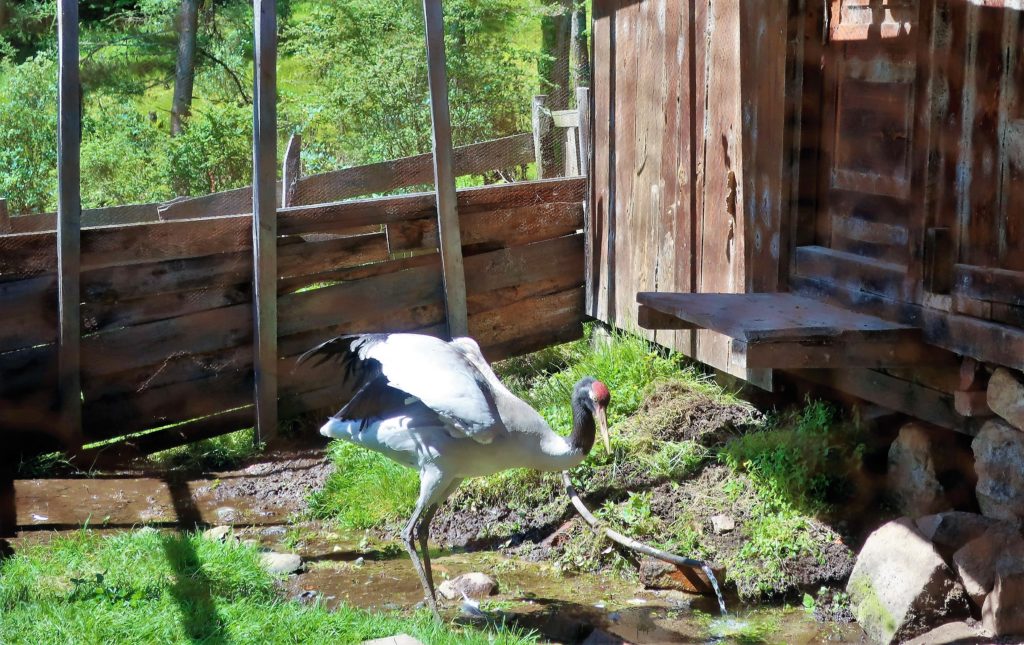 The valley itself is very scenic.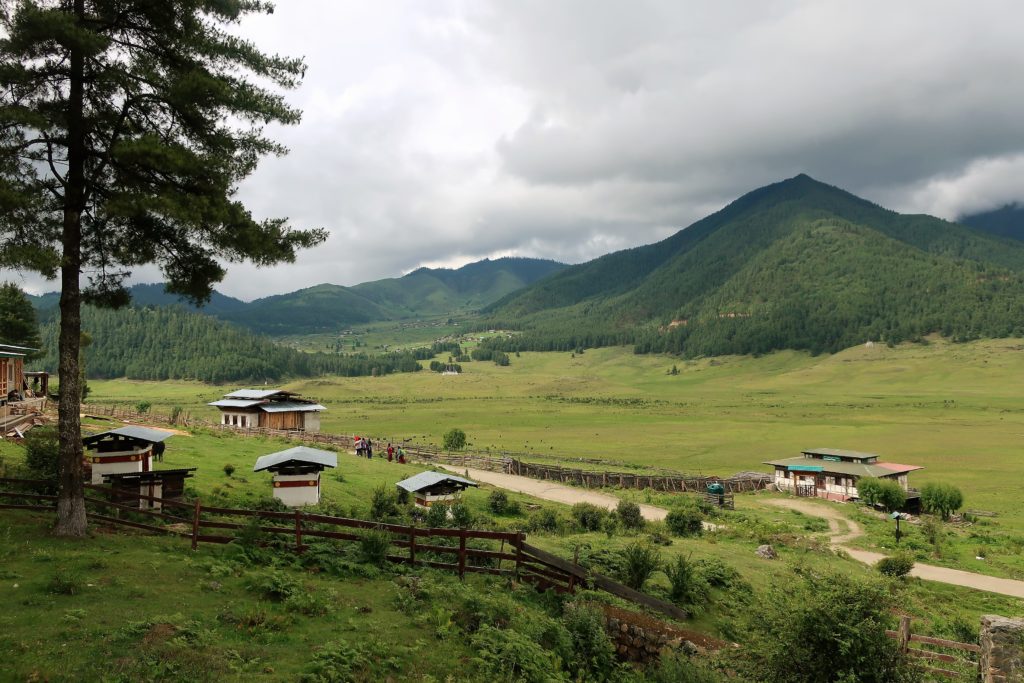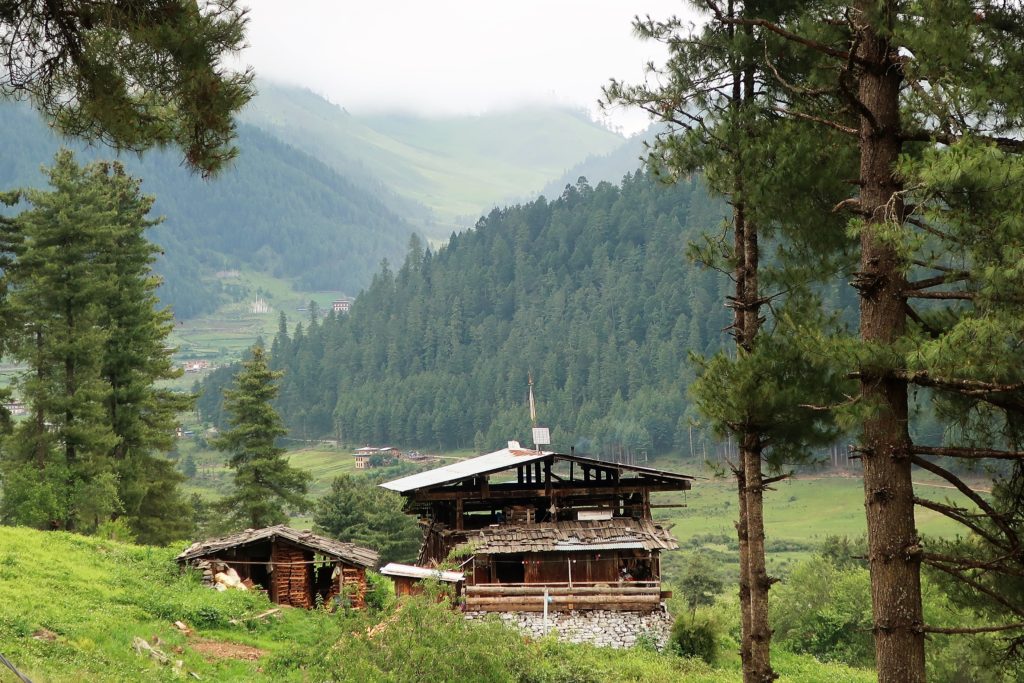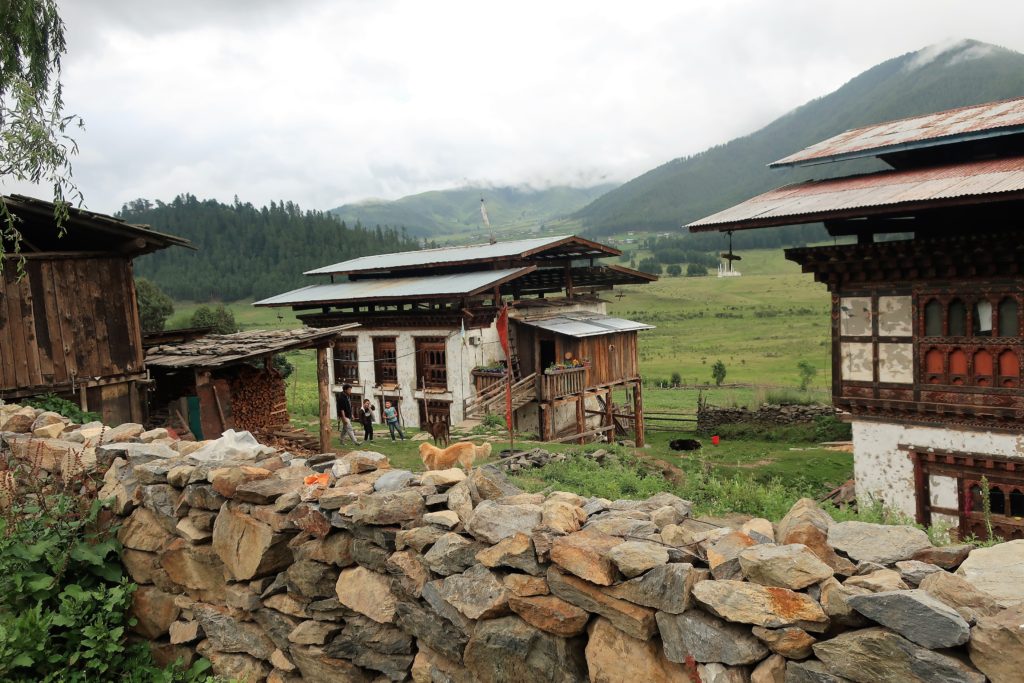 We go for a hike one day. The weather is perfect.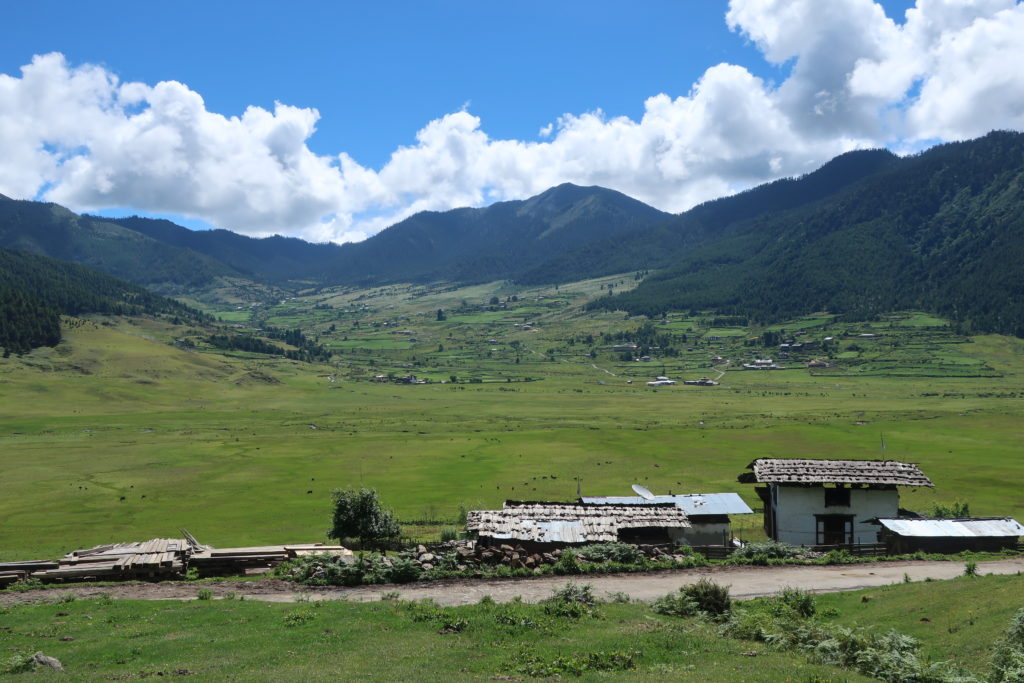 Sunny. Not too hot.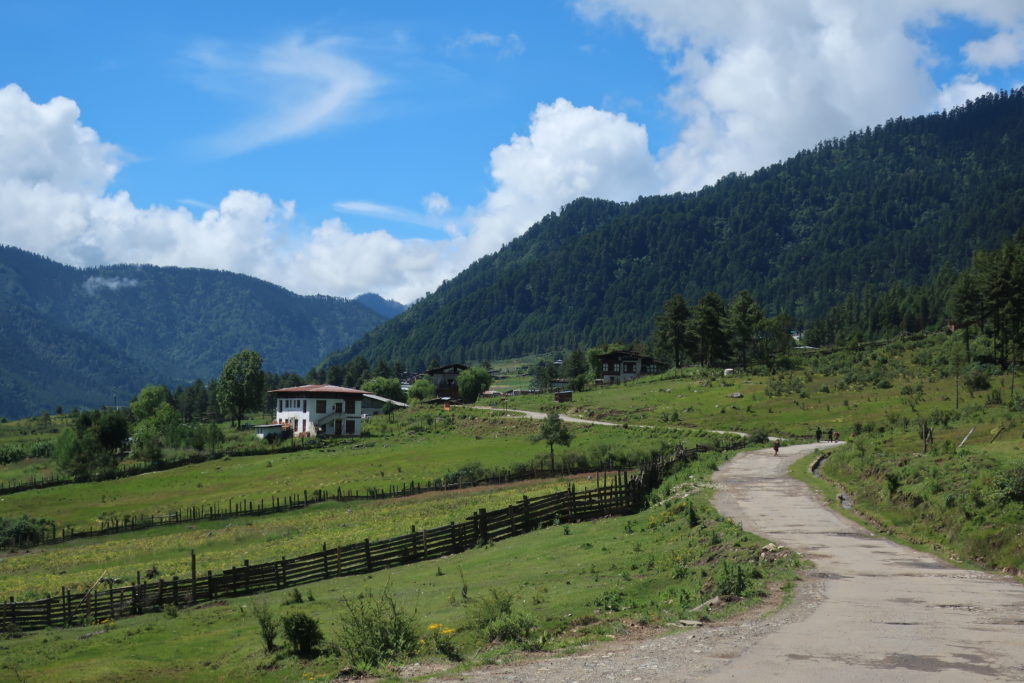 A squad of people are building a rammed-earth house. It's very rhythmic as the ladies pound the earth down.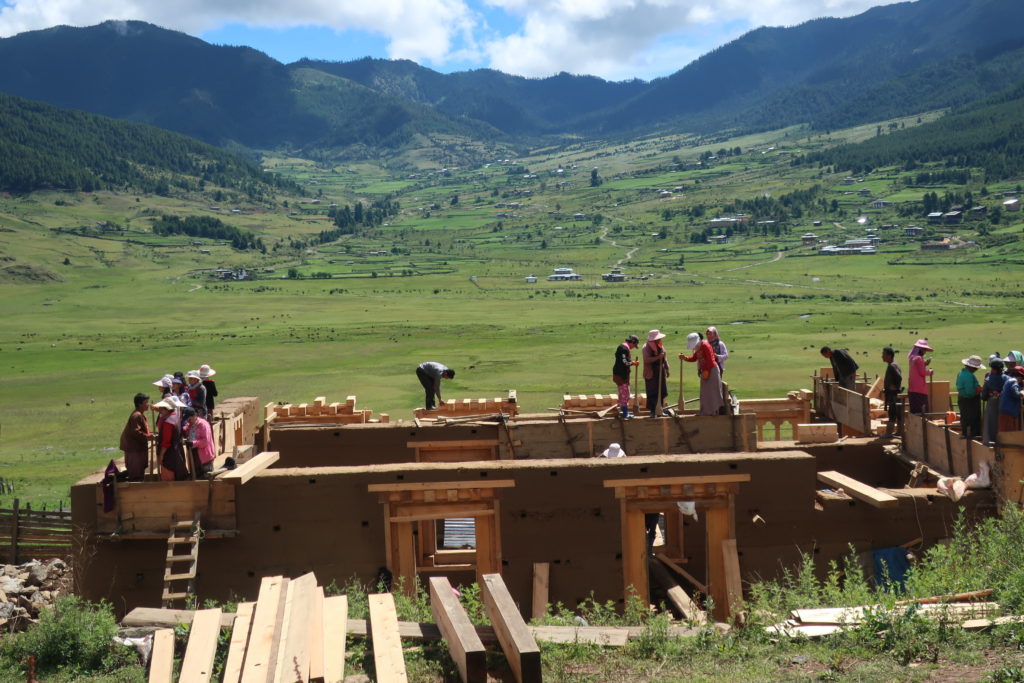 This is what a rammed-earth house looks like when it's done.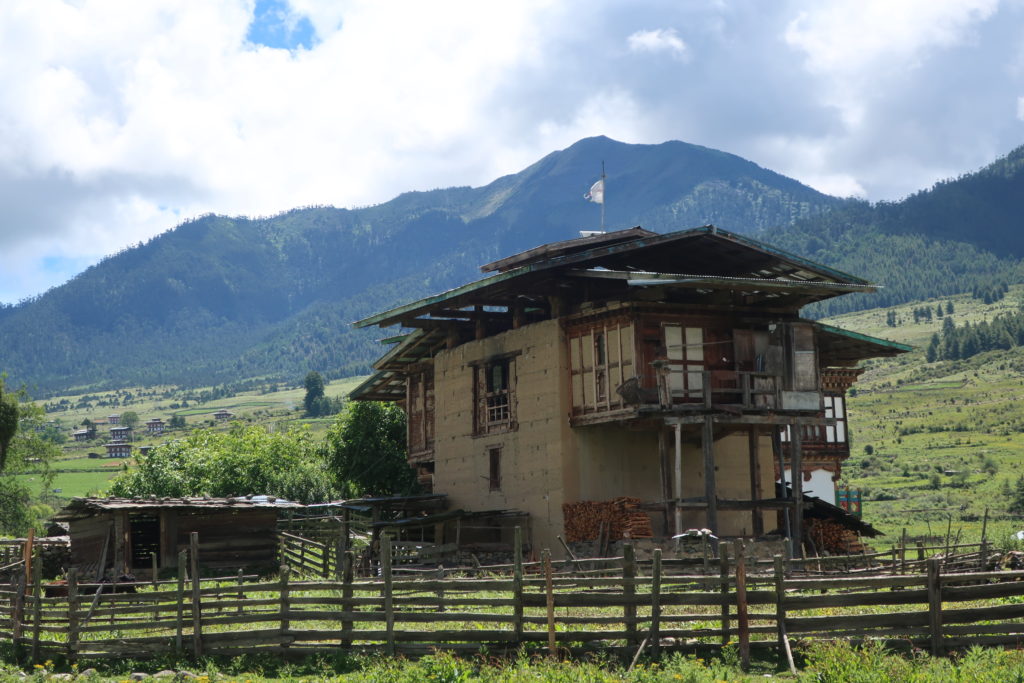 We meet a young couple from Canton, NY on our walk. Practically neighbours. They're making a tourism video.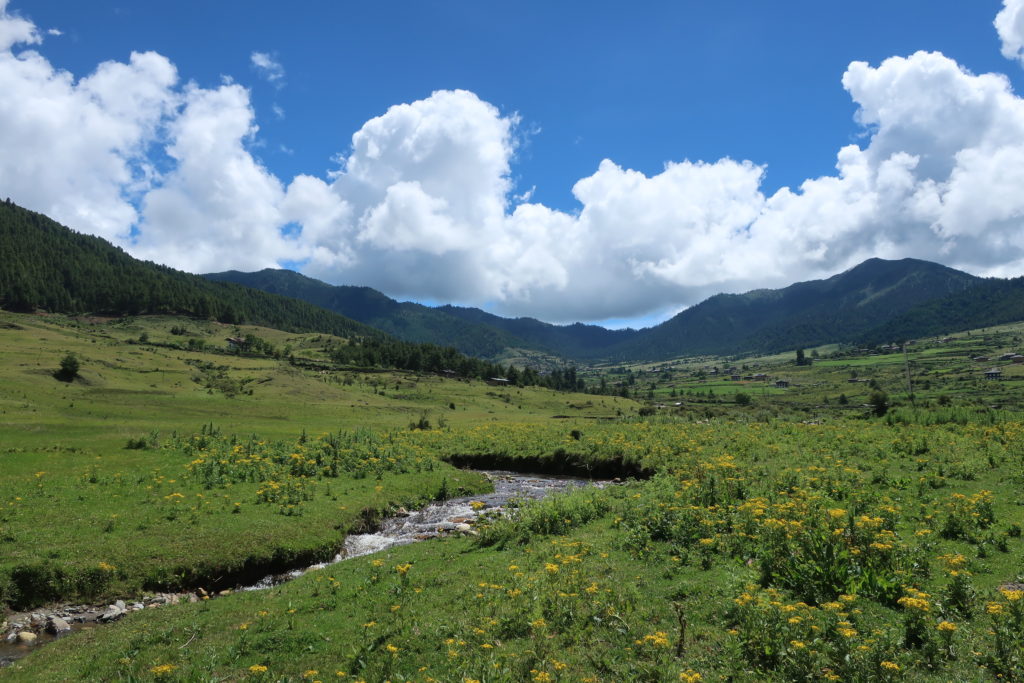 We stop for a rest.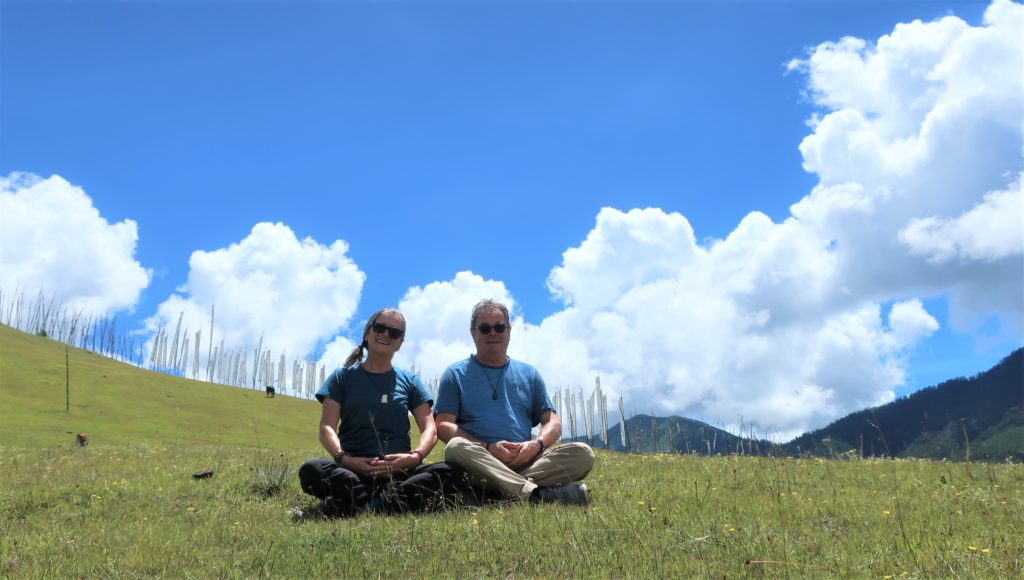 We reach the goal of our hike – the Gangteng Monastery.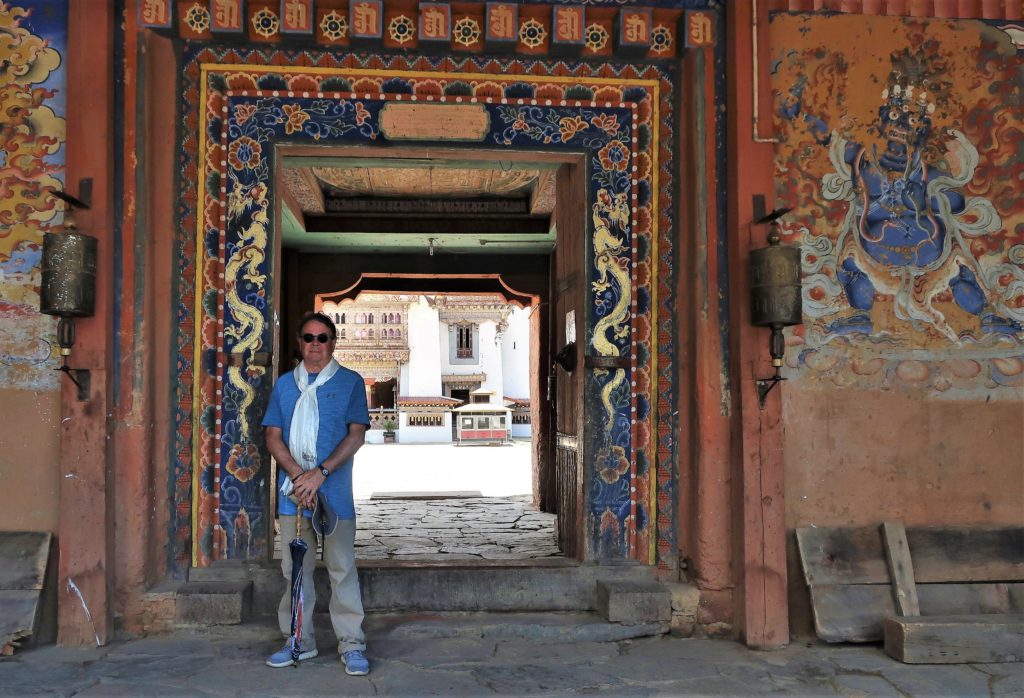 The next day, we hike the Lungchu Tsey pilgrimage trail. This takes several hours. When we finally get to the top, the place is locked and there are no monks in sight. Just a couple of dogs.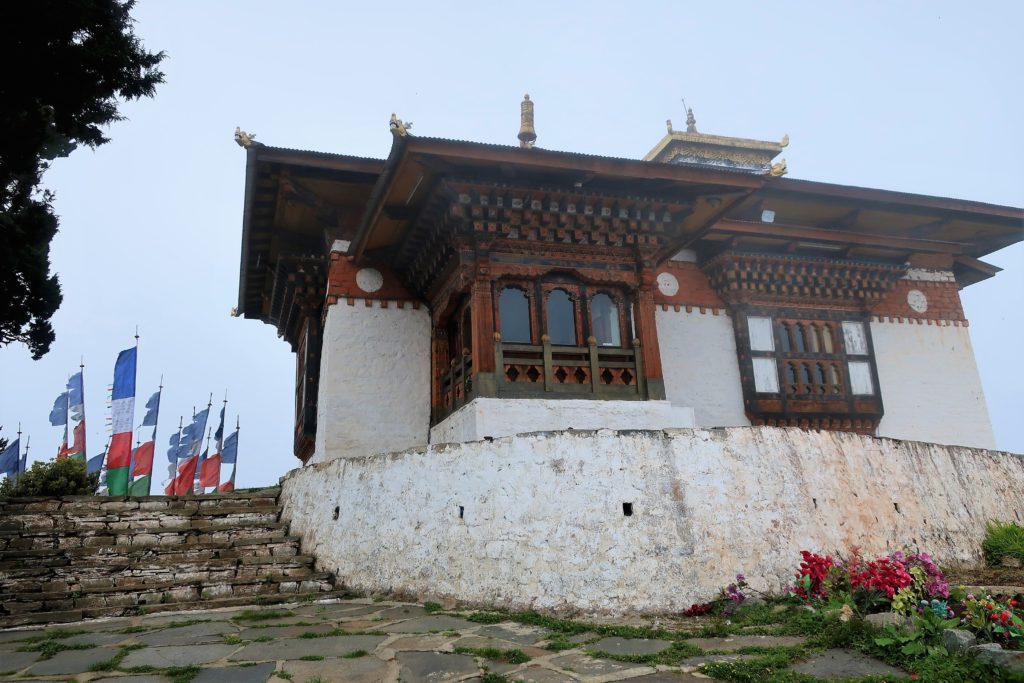 We enjoy the view and set off back down the mountain.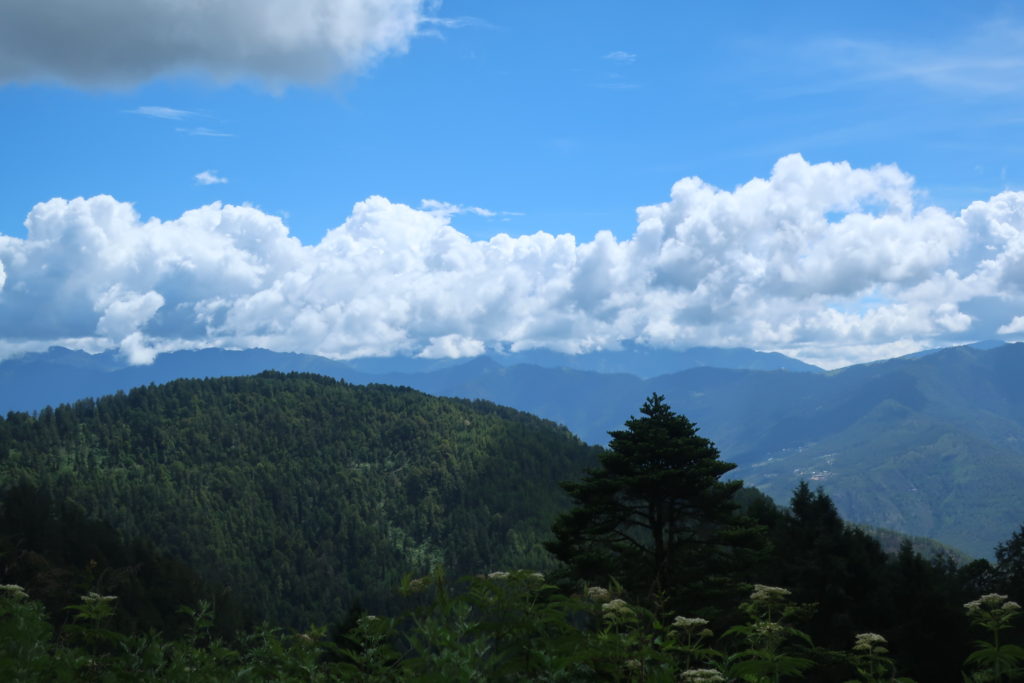 The next day, we drive over the Chelela Pass to Haa.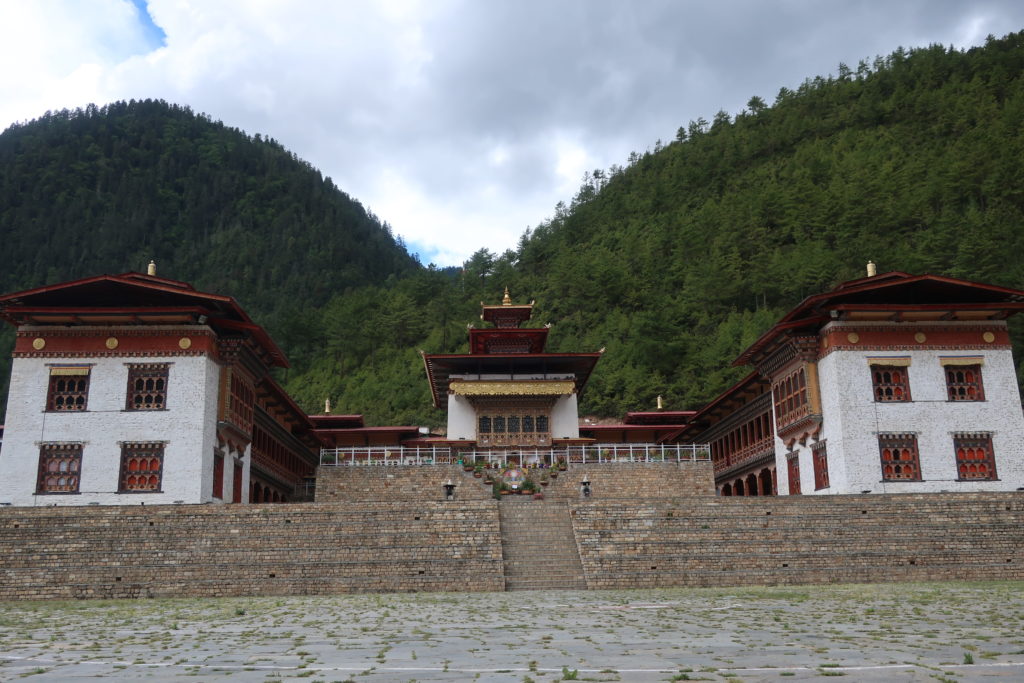 Haa is a sleepy kind of place.
There is an Indian Army camp in town. This is to discourage incursions from the imperialist Chinese, who – surprise, surprise – lay claim to large tracts of the Himalayas that were once ruled by Tibet. Their logic: any former Tibetan territory must naturally default to China after that country's forcible overthrow liberation of Tibet.
The palatial size of our hotel rooms is a real treat after the space-challenged rooms of Japan.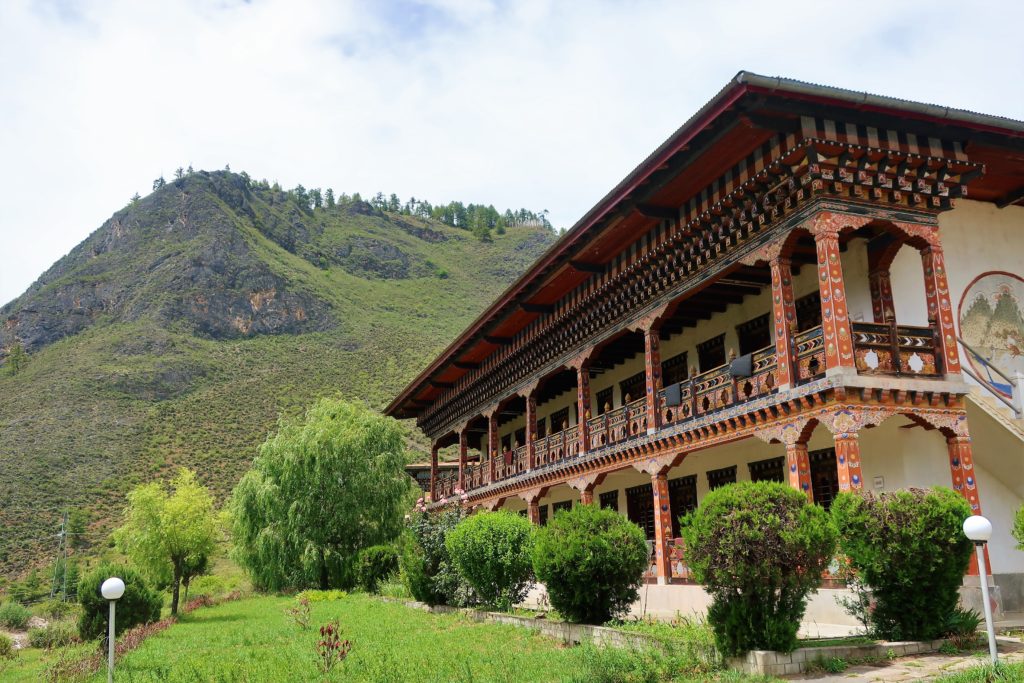 The next day, we head back to Paro over the Chelela Pass.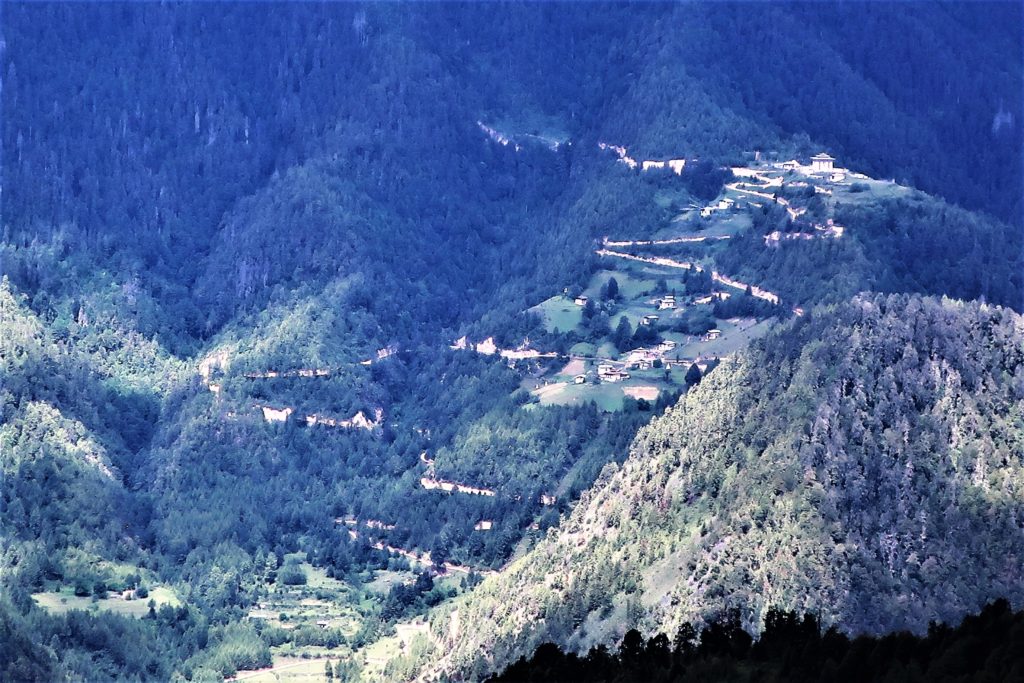 This time, we stop at the pass and hike to the nearby Kila Gompa nunnery.
As is common for mountain passes, there is a riot of prayer flags.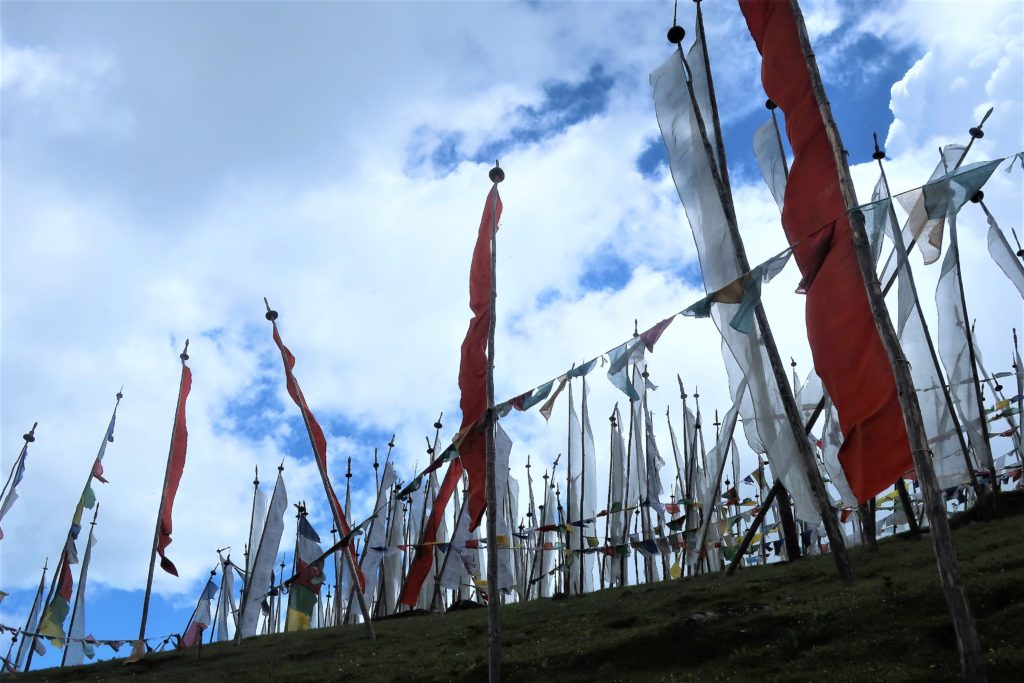 You can see Paro far below.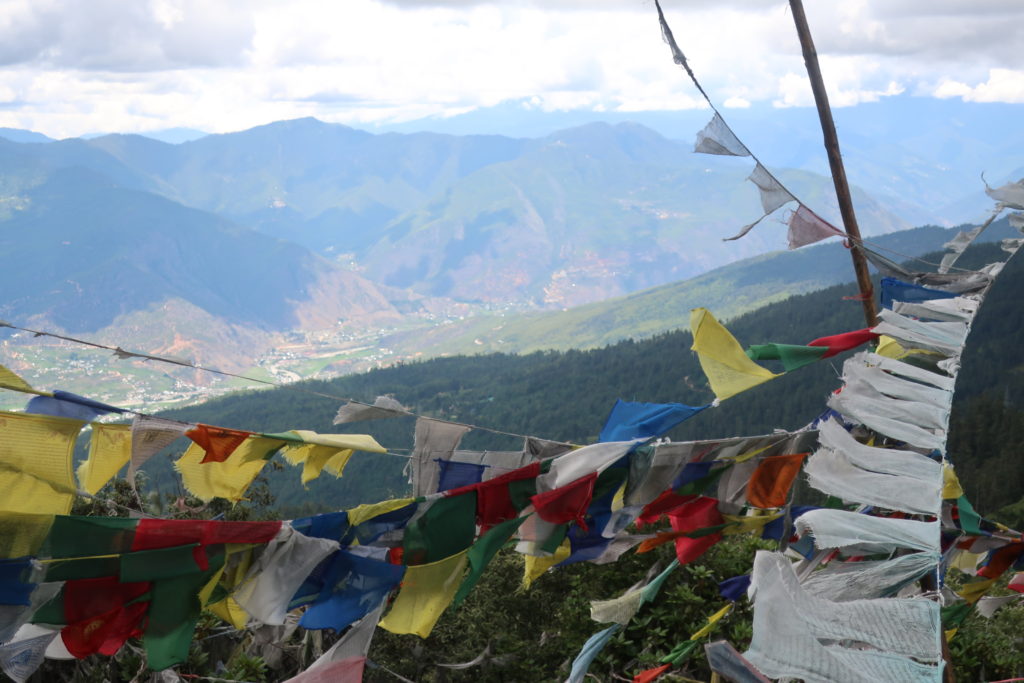 The crack of a thousand flapping flags is kind of scary.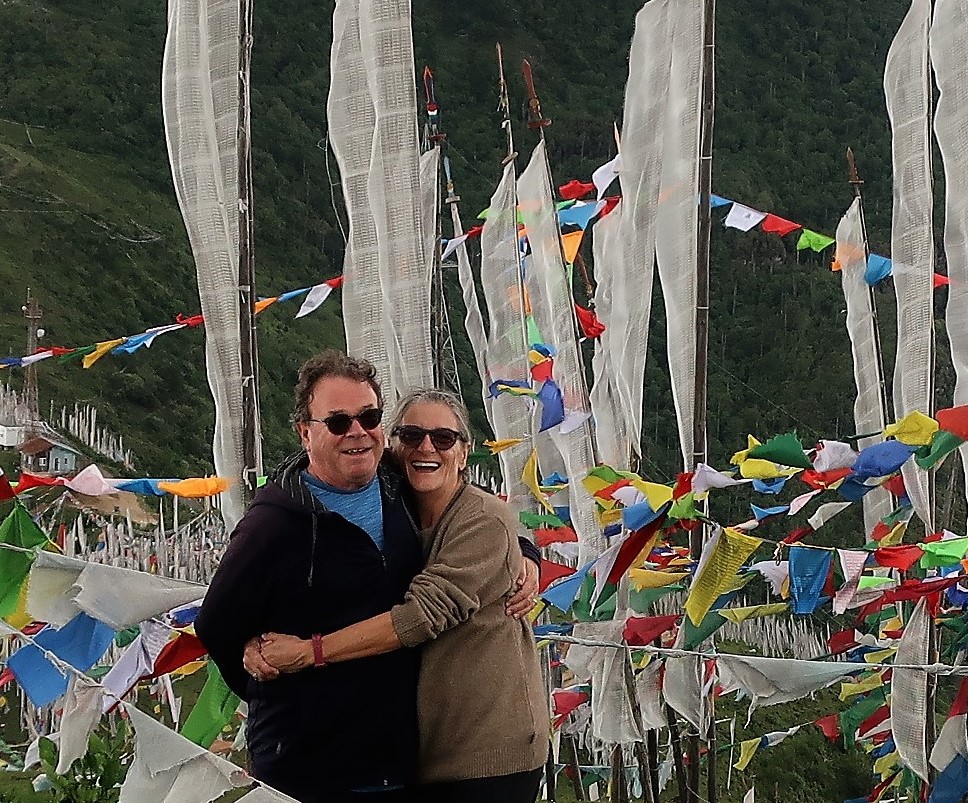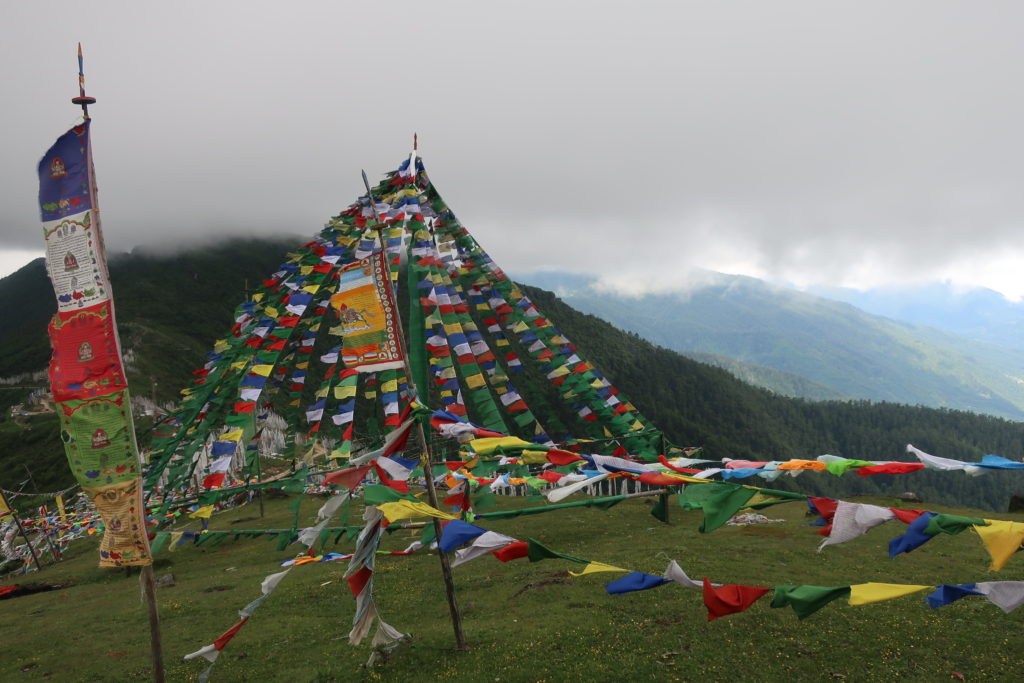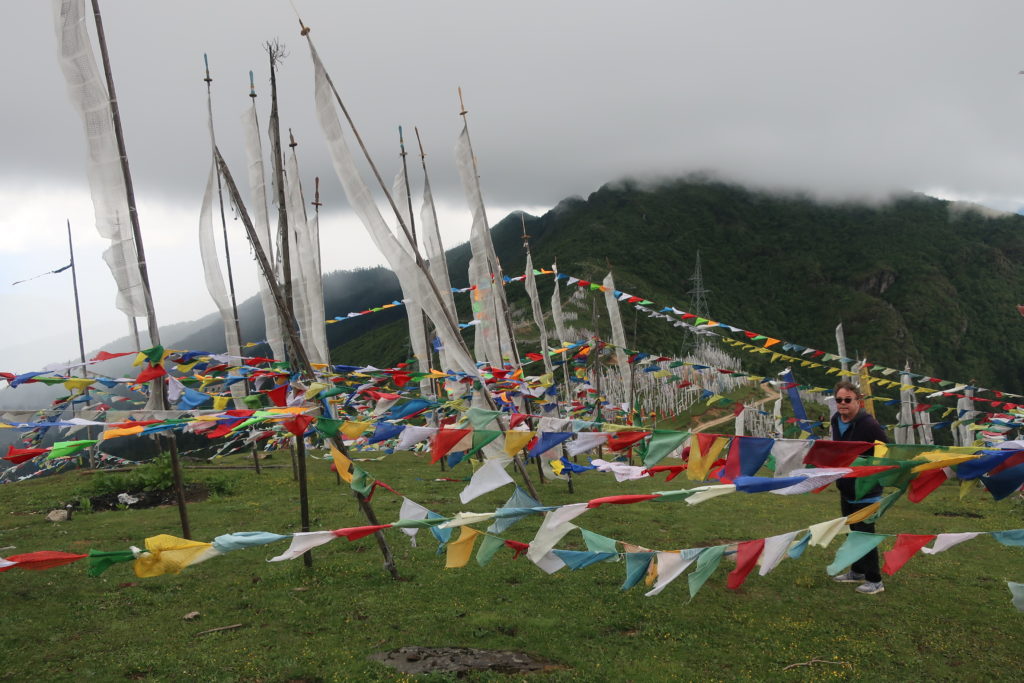 On the hike, we stop to erect a prayer flag ourselves.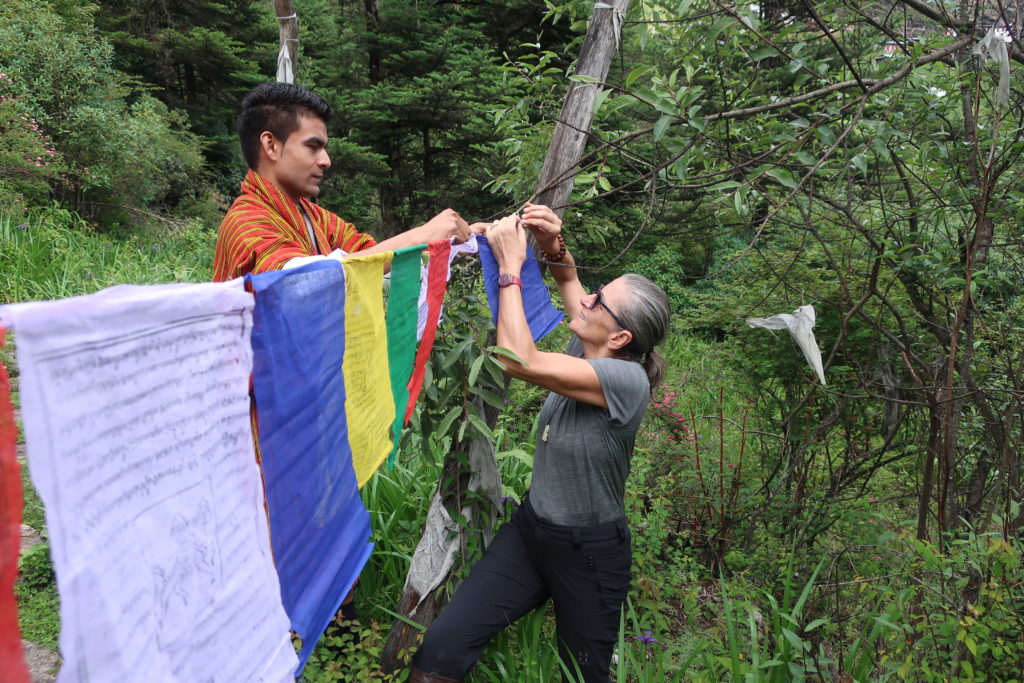 After an hour or so…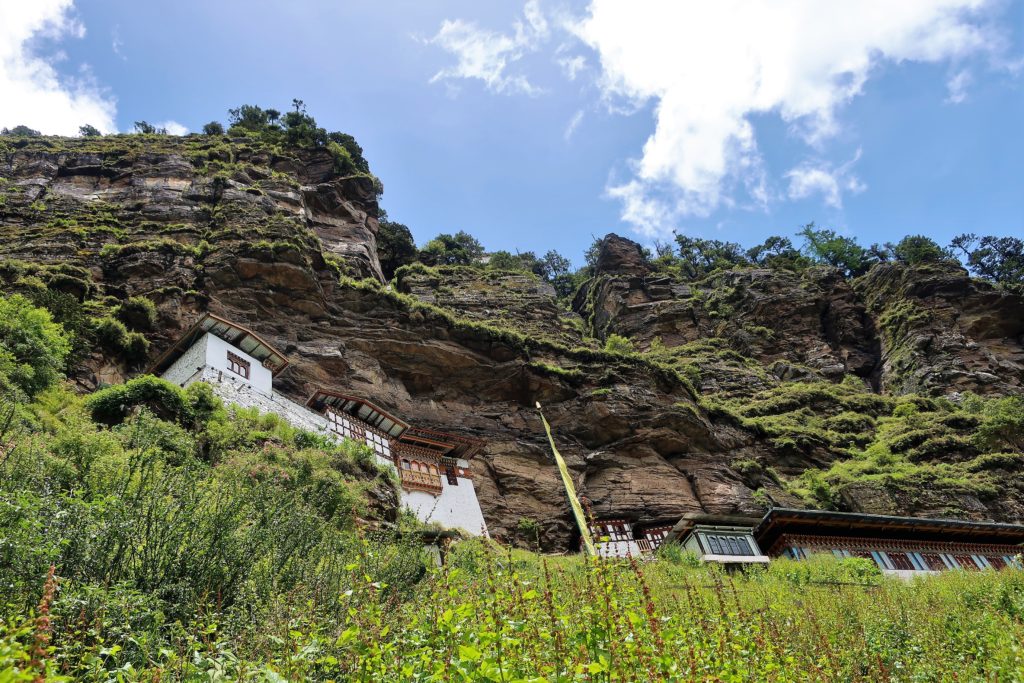 Some people come to this nunnery for meditation retreats.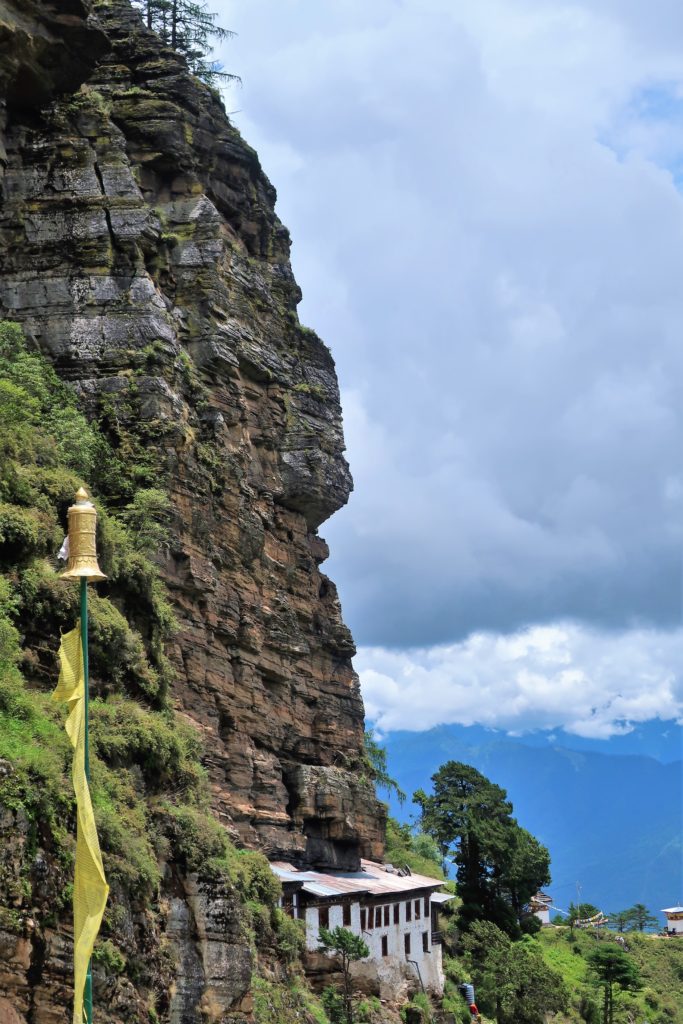 As you can see, some of these structures are, um, precarious, to say the least.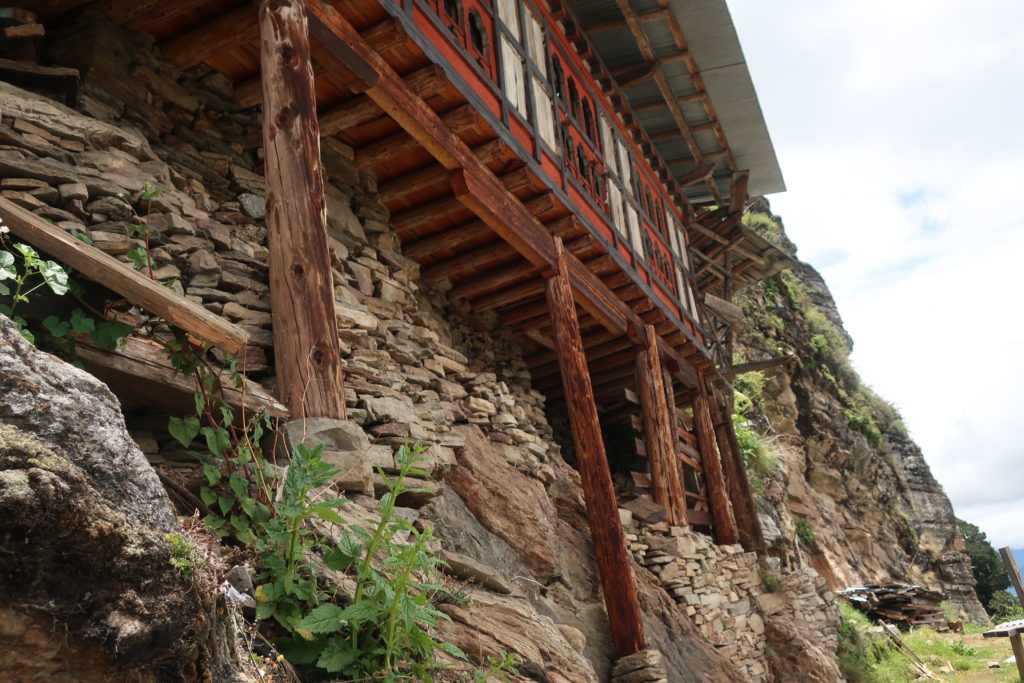 Sight or Insight of the Day
After nearly 2,000 KMs driving around Bhutan, it's time to part ways with Tula and Mr. Rinsin at Paro Airport.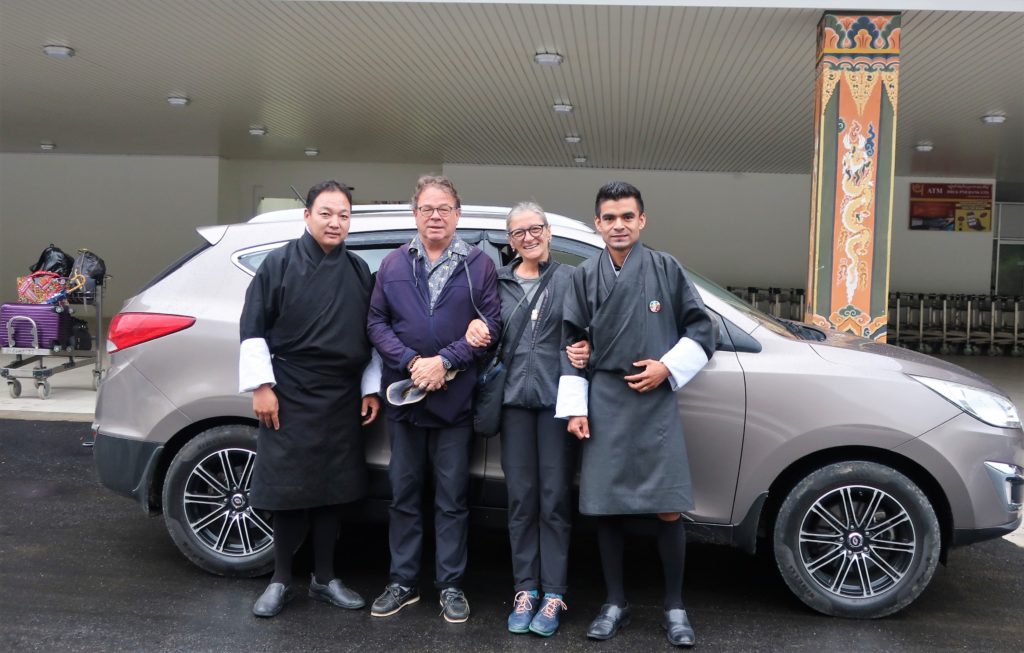 We'll miss Mr. Rinsin's sense of humour and Tula's solicitous guidance in all things Bhutanese. Thanks, guys.