Goodness gracious, we are an entire month behind on the blog. How did we ever get to such a state? Well, it doesn't help that we spend the last couple of weeks incommunicado in the Andaman Islands.
Since our last entry about Ahmedabad, we have done the following:
Flew to Goa
Took a train to Kochi
Flew back to New Delhi
Flew to Singapore
Flew back to Delhi
Flew to the Andaman Islands
Flew to Calcutta, where we are now
…and boy, are my arms tired!
So, Goa first. We know it's rainy season, but we go anyway.
Goa, in case you don't know, is a former Portuguese territory that used to be famous as a hippy Mecca back in the day. It has grown by leaps and bounds into an all-round sun destination for everyone, including Russian drug dealers and their baggage of violence and mayhem.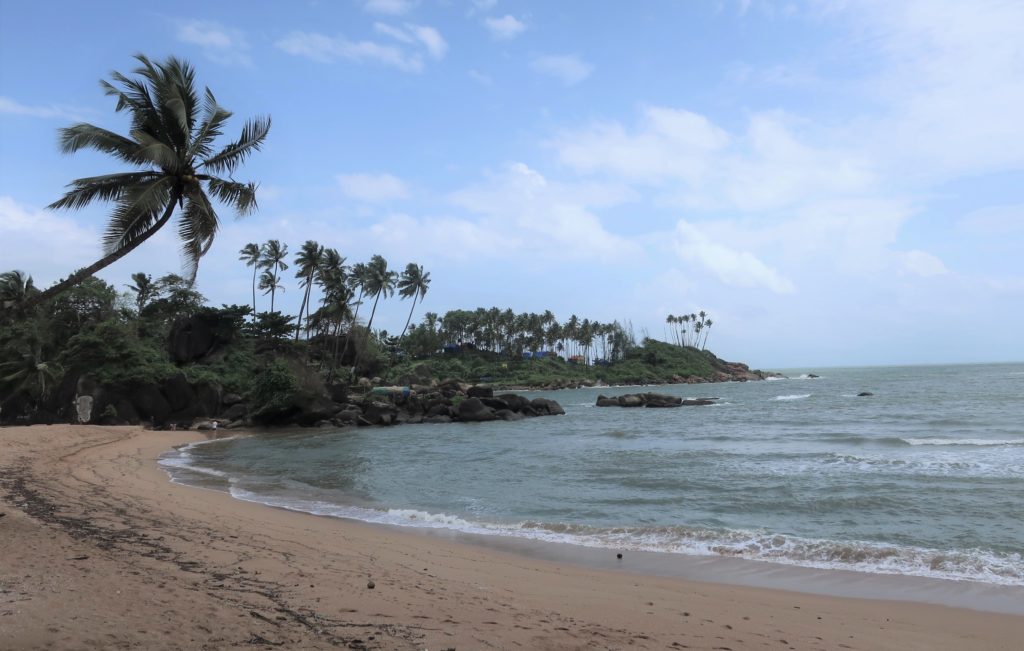 There is none of that here during the monsoon season. In Palolem, far in the south of Goa, there is the air of a closed-down fairground. 90% of places are closed for the season, covered with vinyl tarps. The sea is dangerously rough. It rains a lot.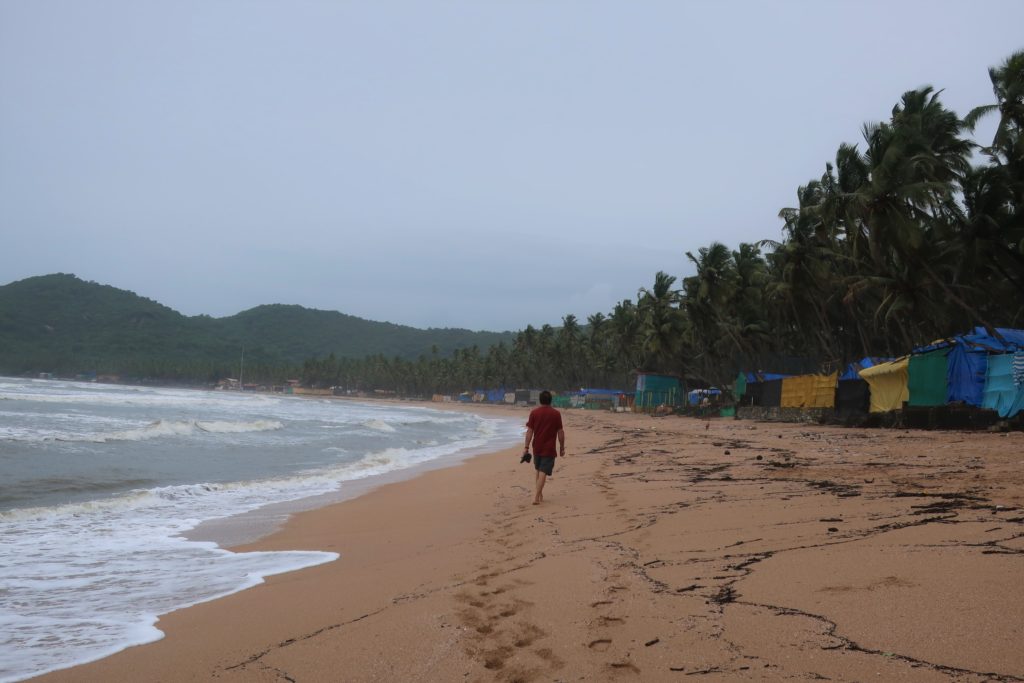 It's a peaceful change from urban India. We're happy to sit on our veranda and watch the rain come down in blessed silence. We get to do some exercise.
One day, we hire our driver, Dominic – he picked us up from the airport – for an excursion to the town of Old Goa.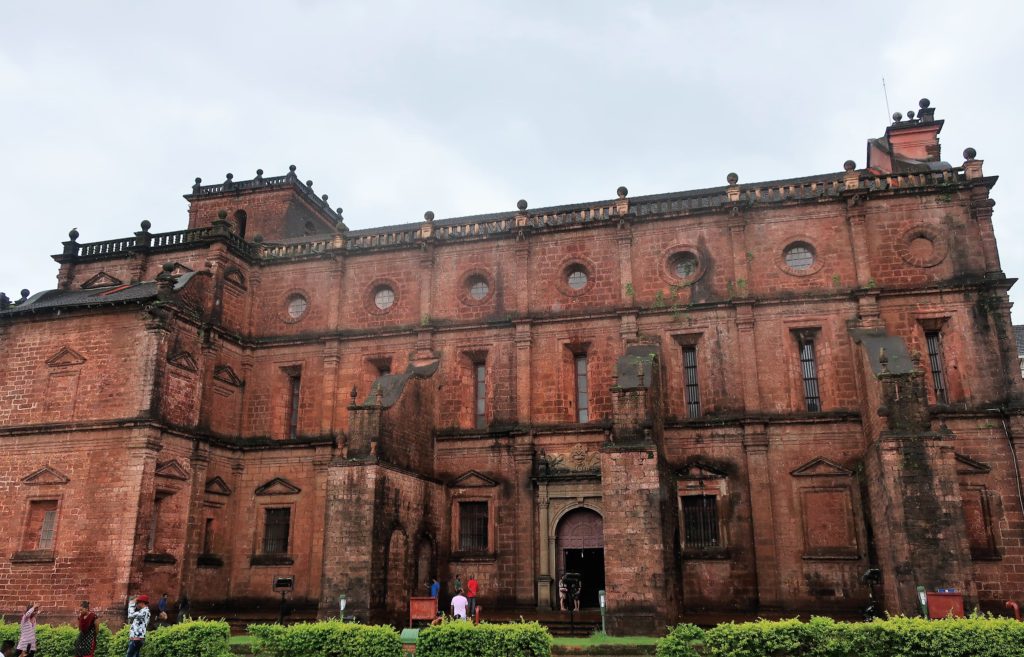 In here lies the body of Saint Francis Xavier. You can see his remains in the windows at the top.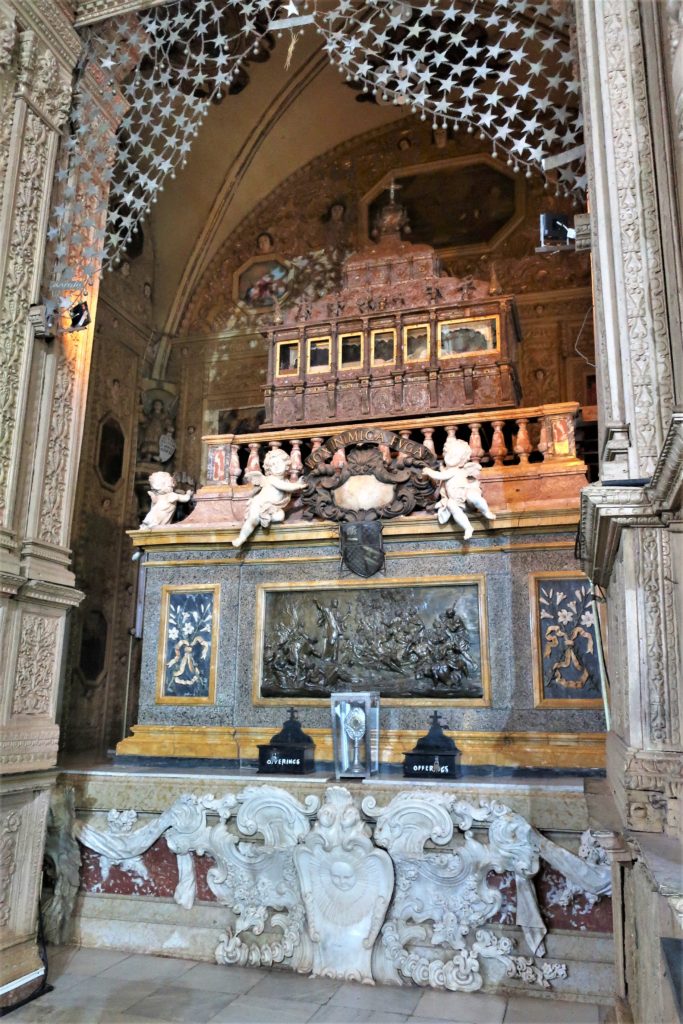 The state of Goa grows a lot of rice, which thrives at this time of year.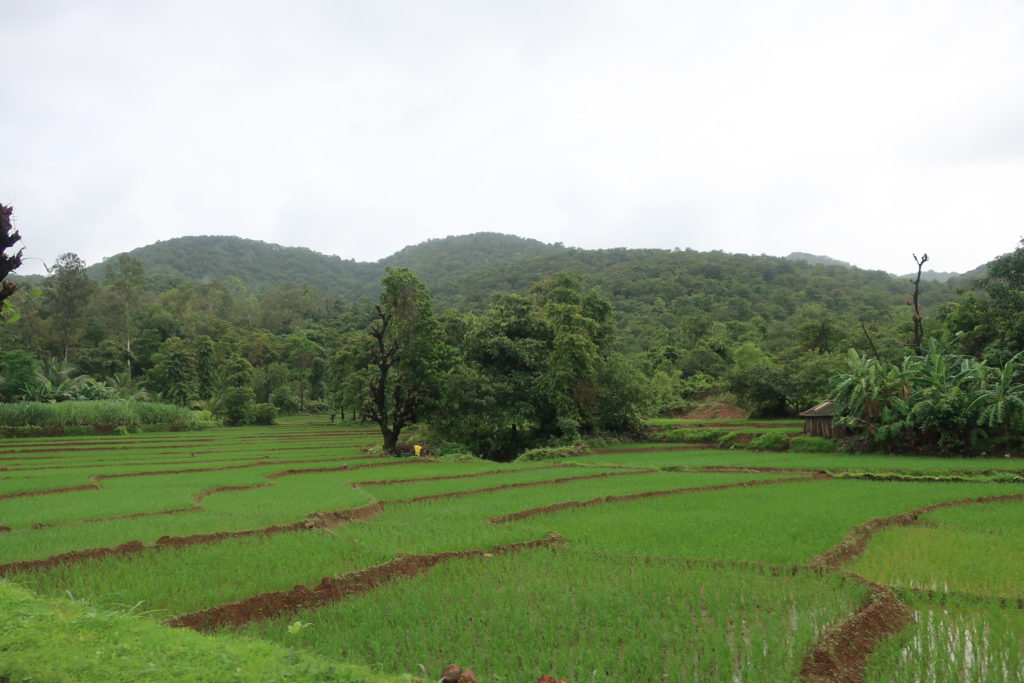 We see several billboards similar to this in Margao. Because 'Anybody born before 19th December 1961 in Goa, and up to the third generation, are eligible to become a Portuguese citizen.' This is a change from most cities that advertise – falsely, in most cases – easy access to citizenship of the UK, Canada, and Australia for one billion, three hundred and twenty-four million, one hundred and seventy-one thousand, three hundred and fifty-four Indians.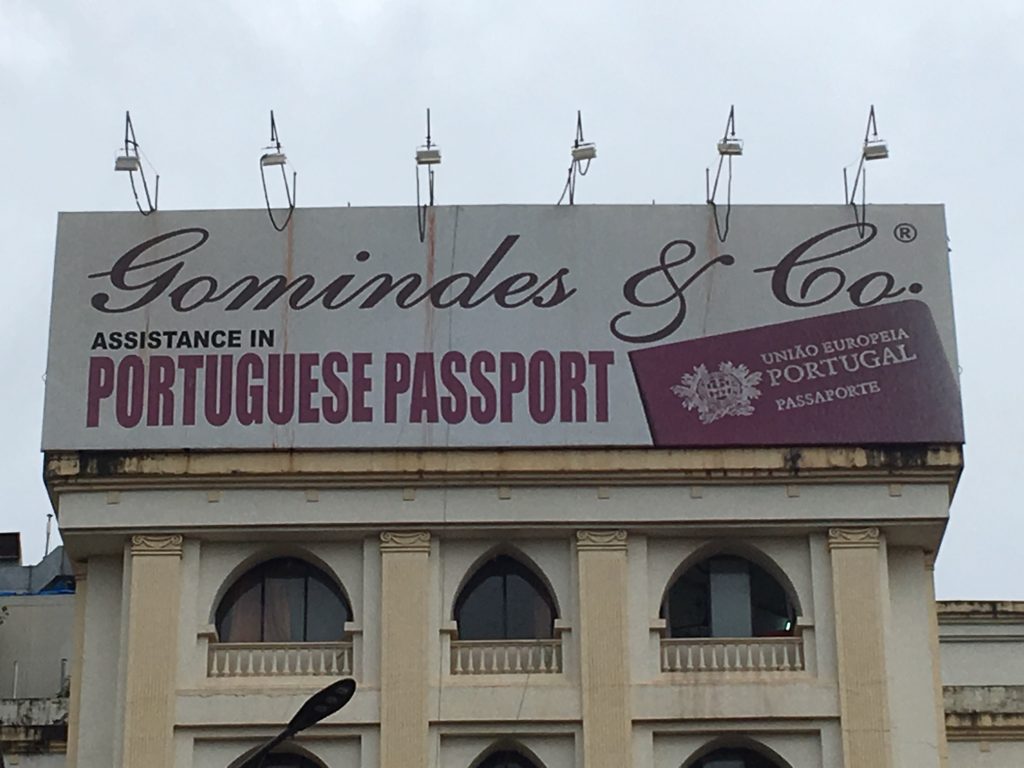 There are still a few well-preserved Portuguese-style buildings in Goa.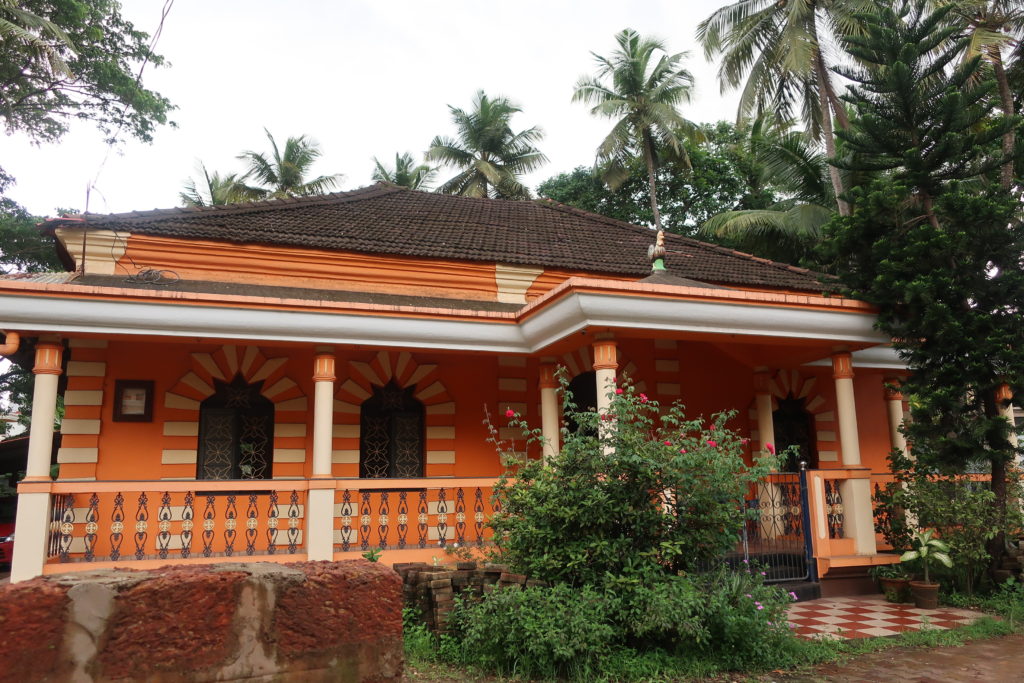 …and lots of churches, of course.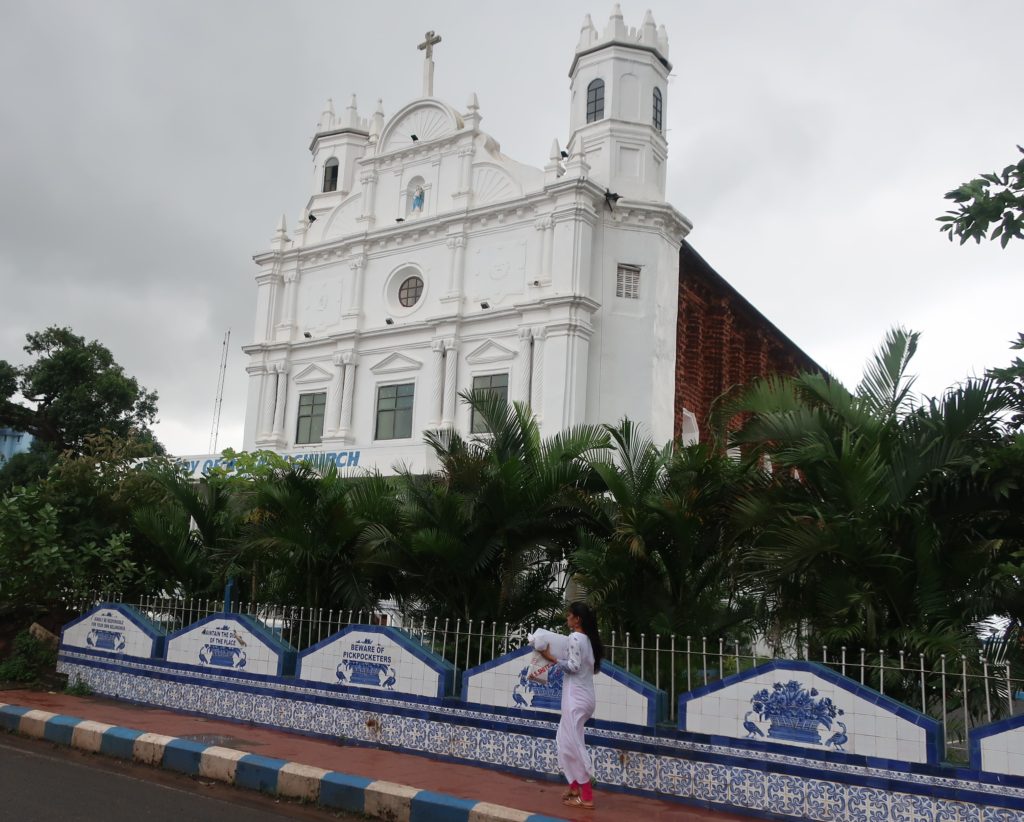 We depart on an overnight train from Margao (known as 'Madgaon' locally) to Kochi in Kerala State. We hire Dominic one last time to drive us into town.