It's all the same place. We fly from Delhi to Colombo, Sri Lanka.
The next day, our friends Pete and Judith arrive, after a grueling flight from Canada via London.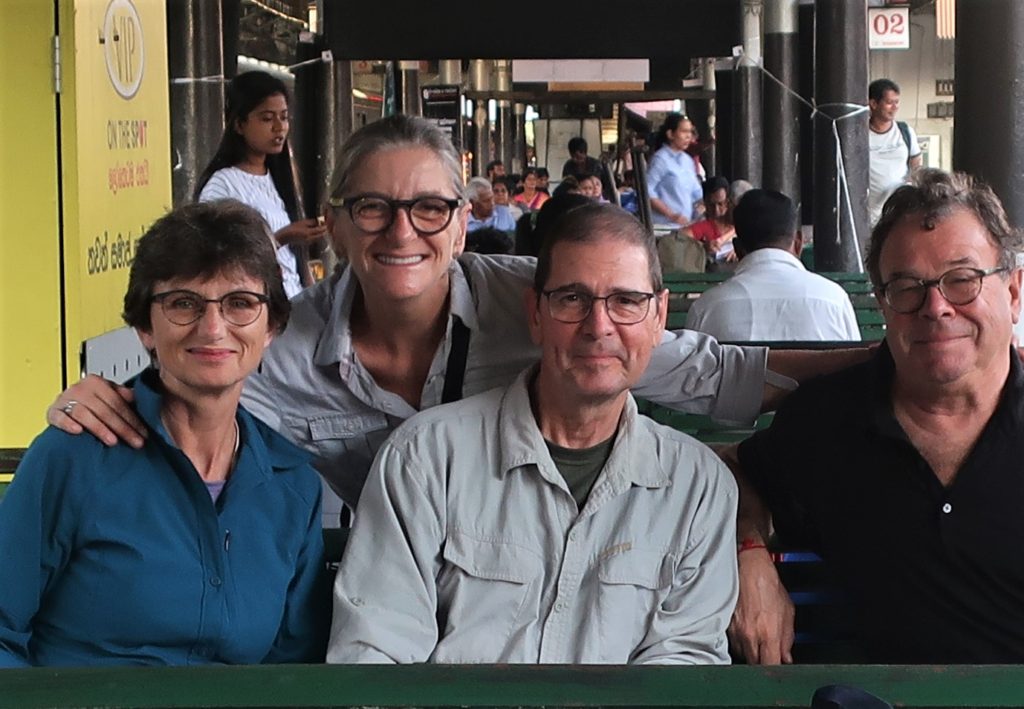 We stay in Negombo, a beach town that is closer to the airport than Colombo and a good place to recover.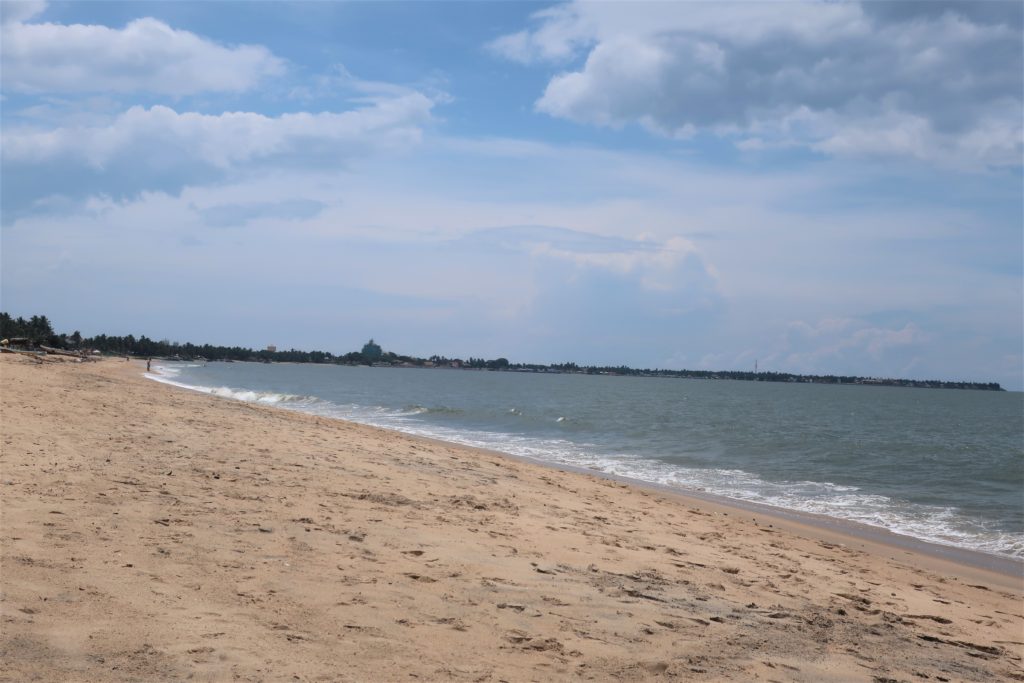 Negombo is pretty low-key in comparison to the average urban tropical beach.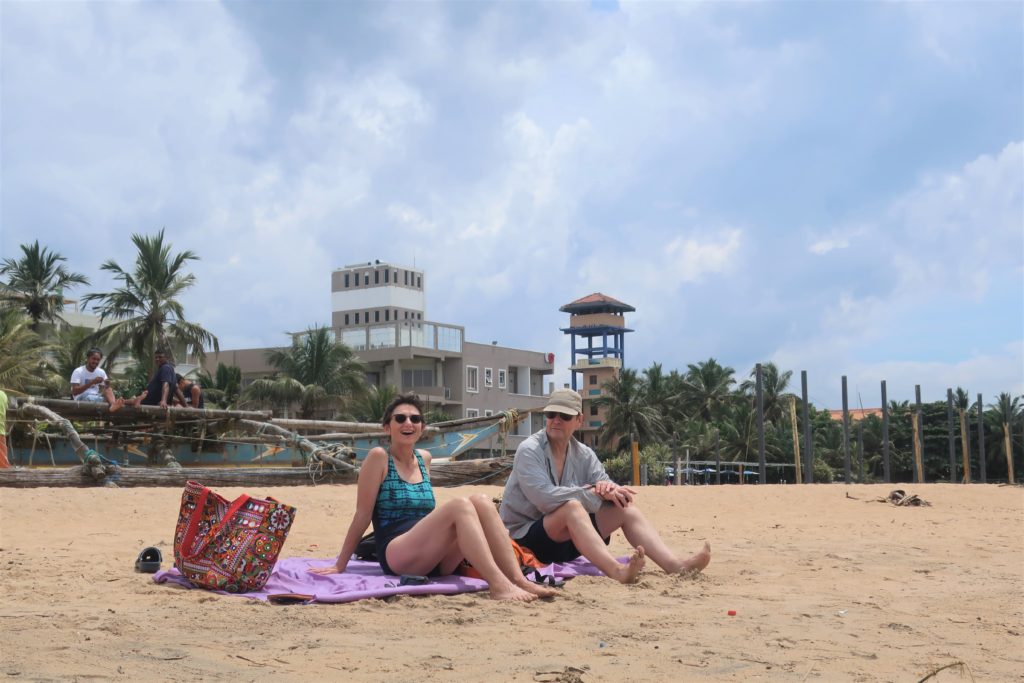 Except for the odd trinket-vendor, and the odd stray dog, the beach is pretty empty at this time of the year.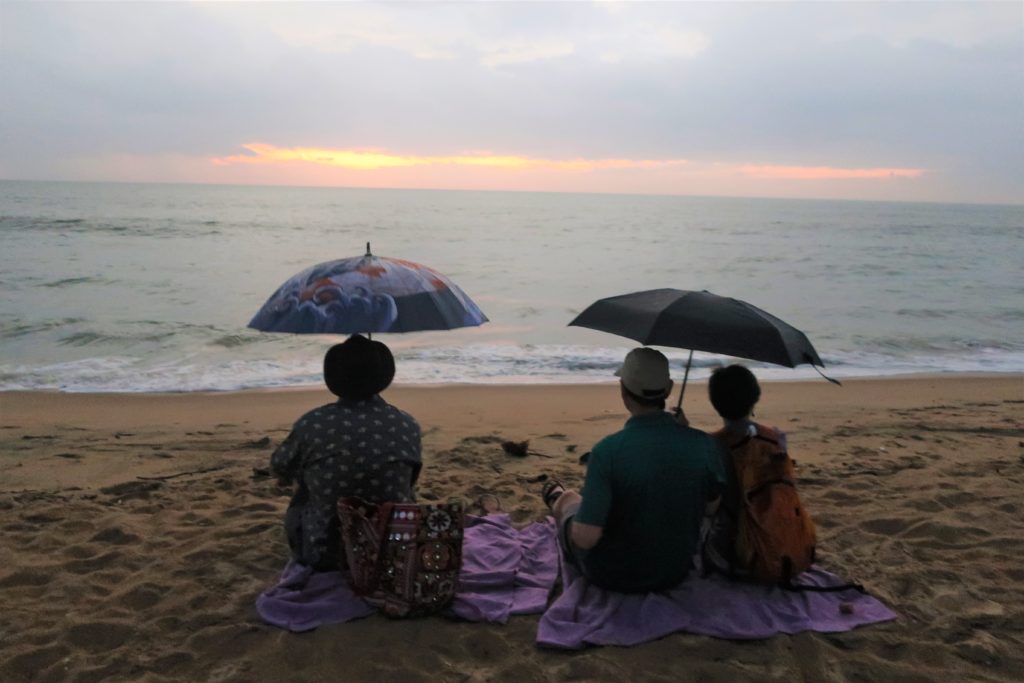 We have not seen each other in a long time.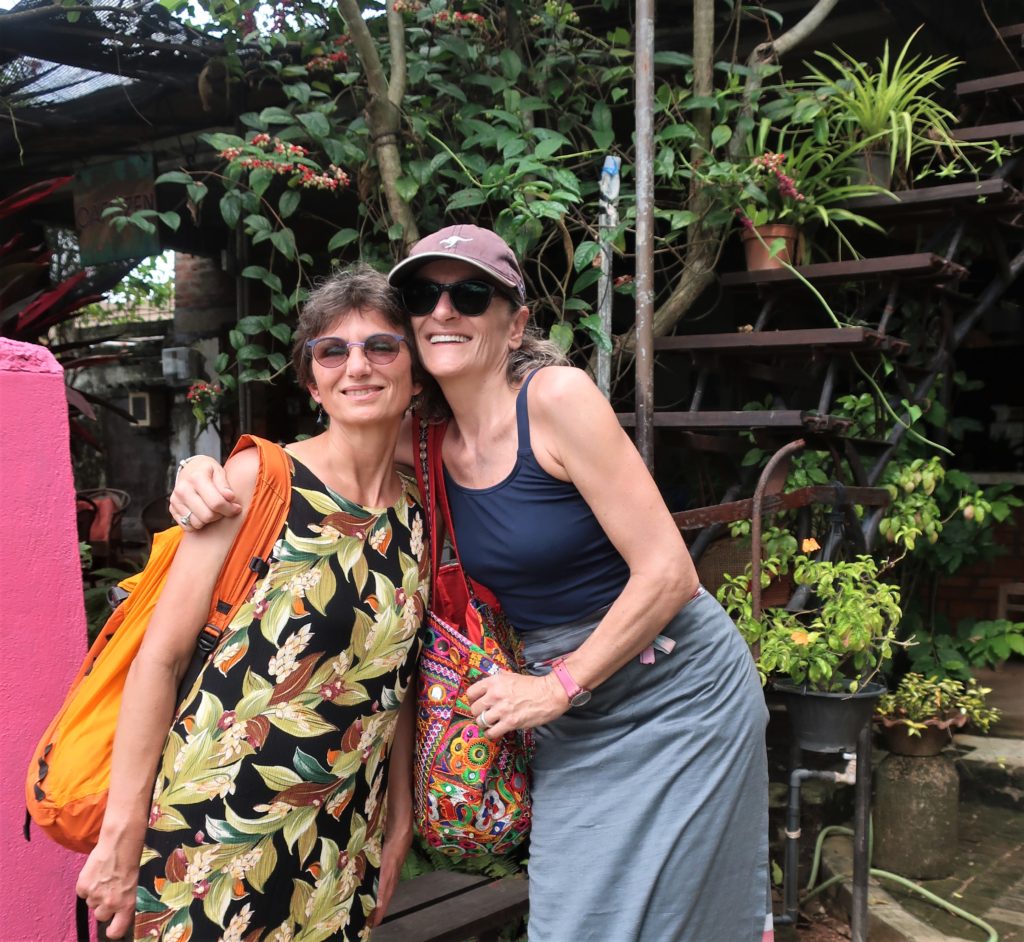 Kandy is our first destination. It was the last capital of Sri Lankan royalty.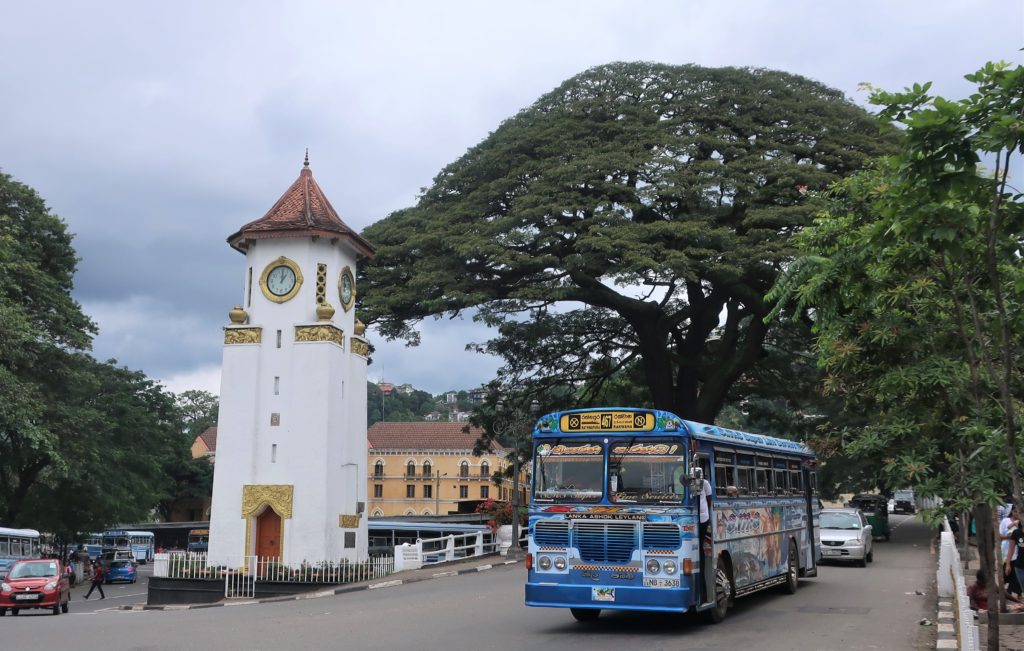 There are still a few colonial structures around. Like the Queen's Hotel.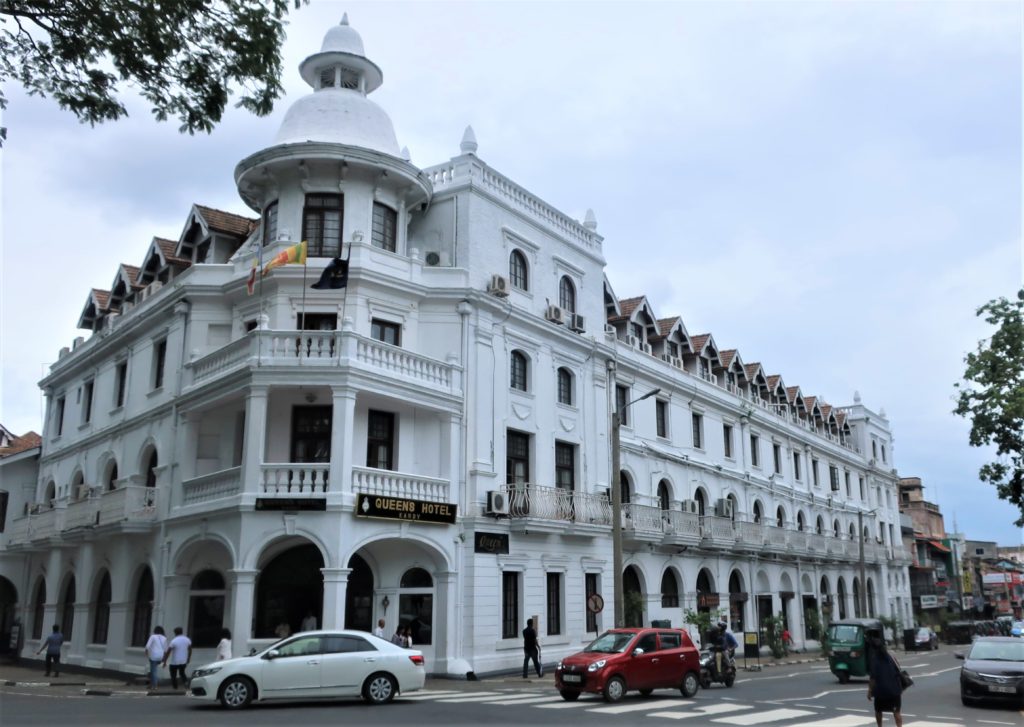 After arriving on the train, we make our way to our hotel.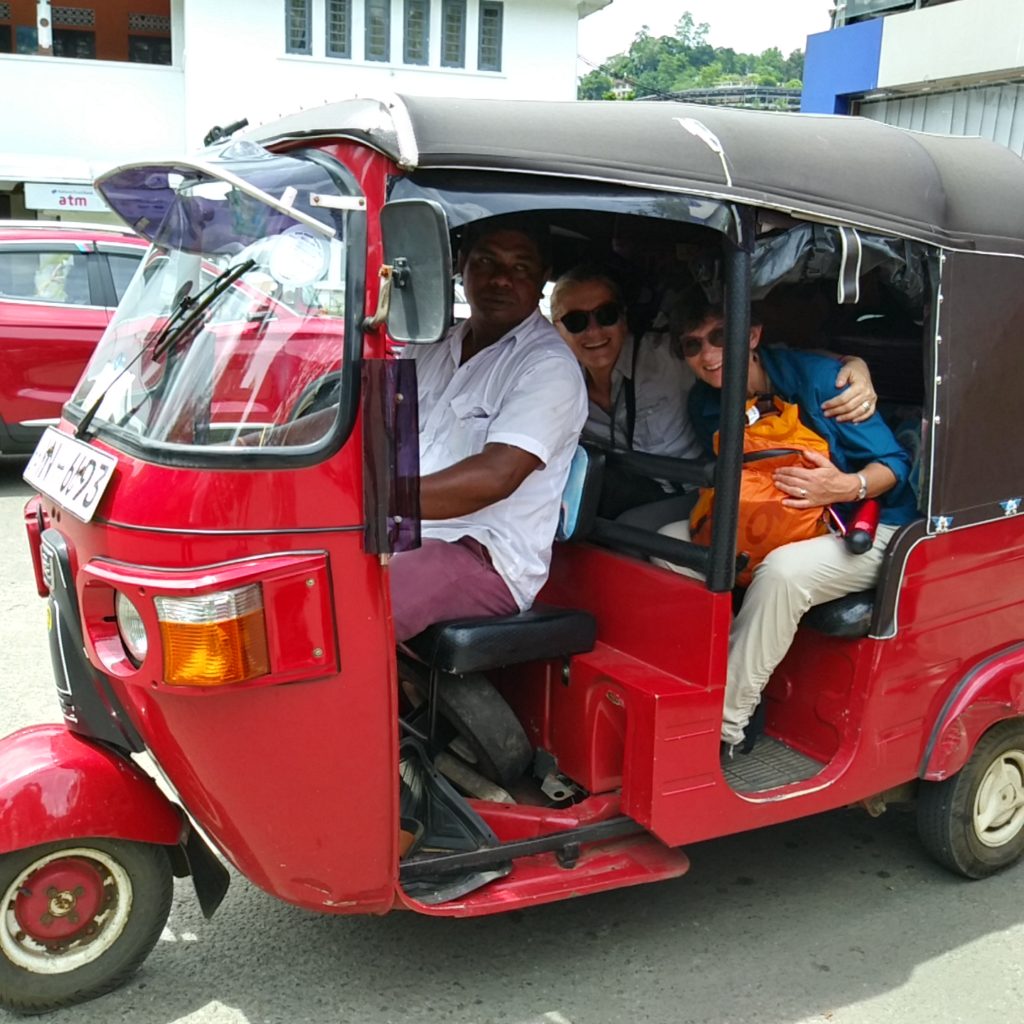 First stop is the Temple of the Tooth.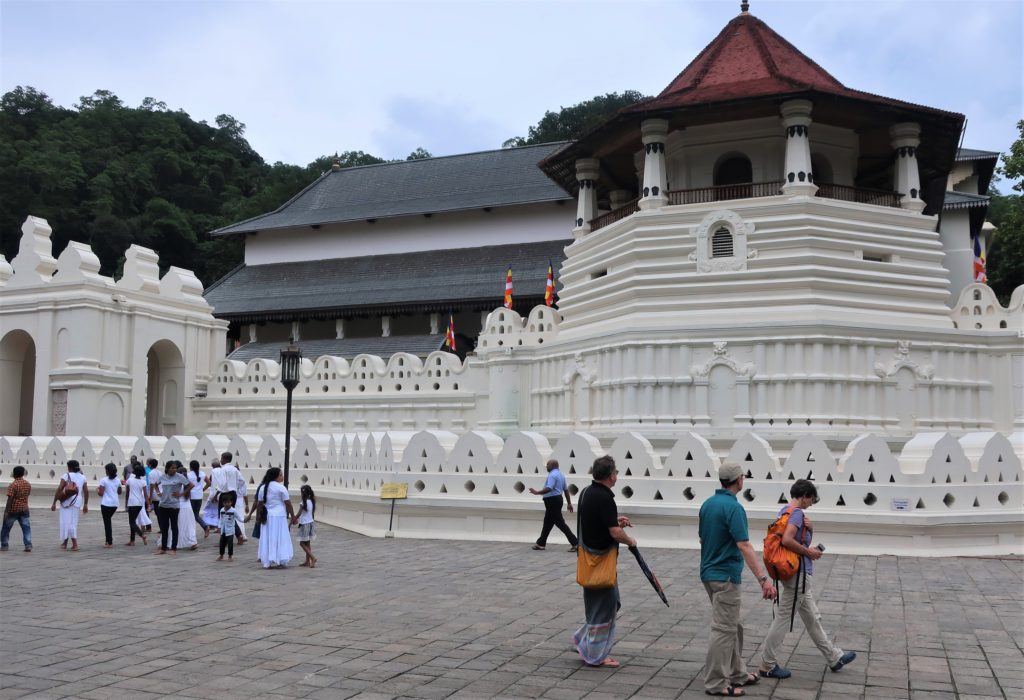 At the entrance, floral offerings are sold.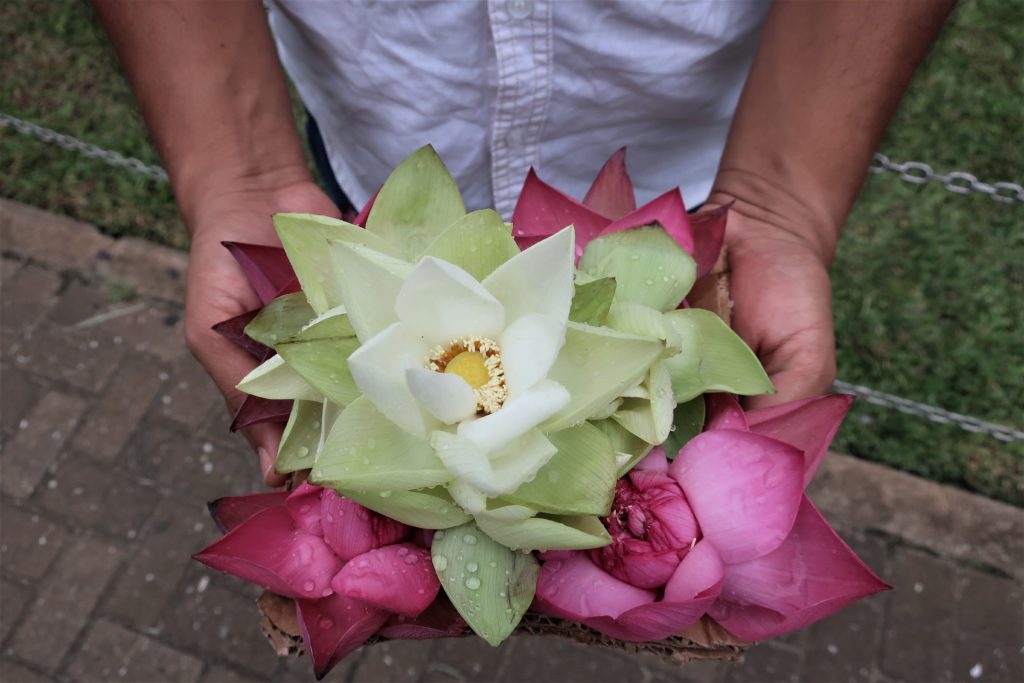 The actual tooth is in here. According to Wikipedia:
'The tooth relic is encased in seven golden caskets, which are engraved with precious gemstones.'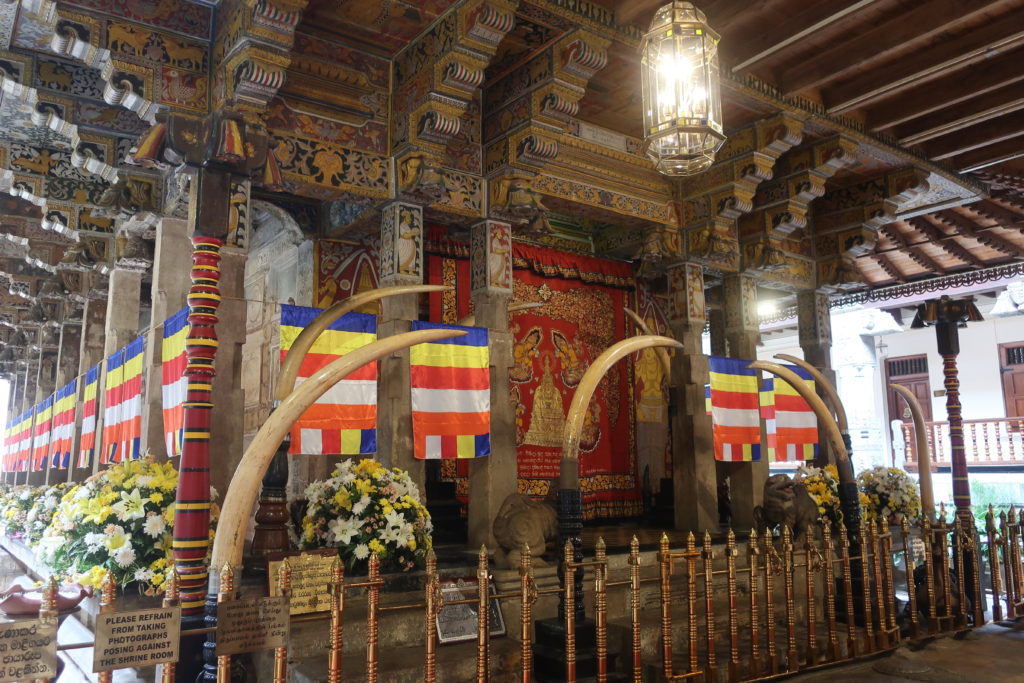 We watch the acrobatic monkeys leap from fence to tree.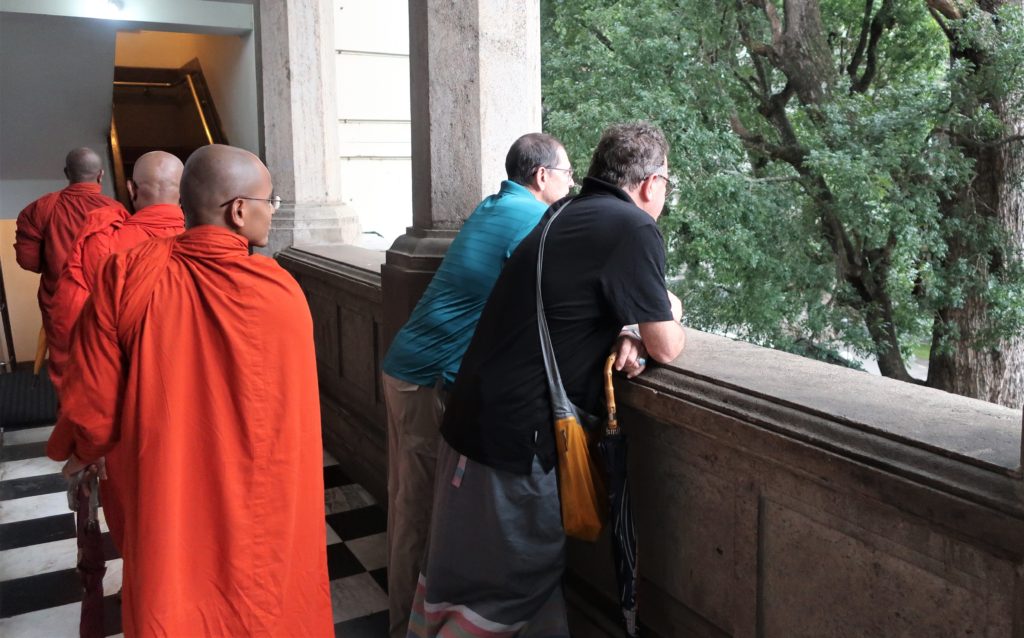 The floral offerings on sale at the entrance? They end up here, at the upper level of the temple.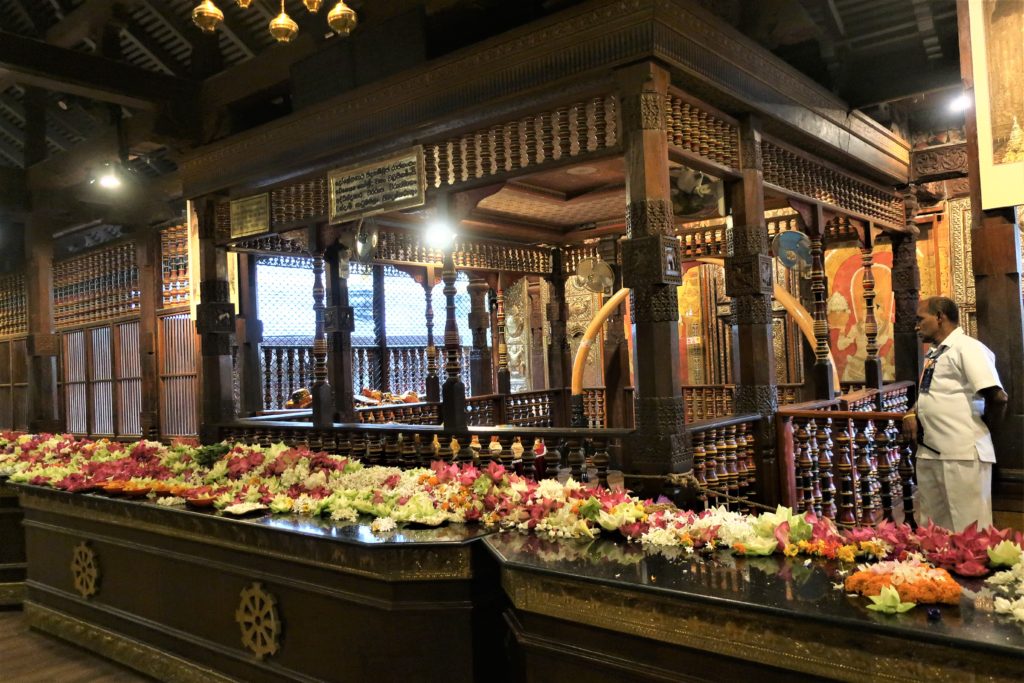 The afternoon monsoon rain drives us inside, where we rest on the marble floor.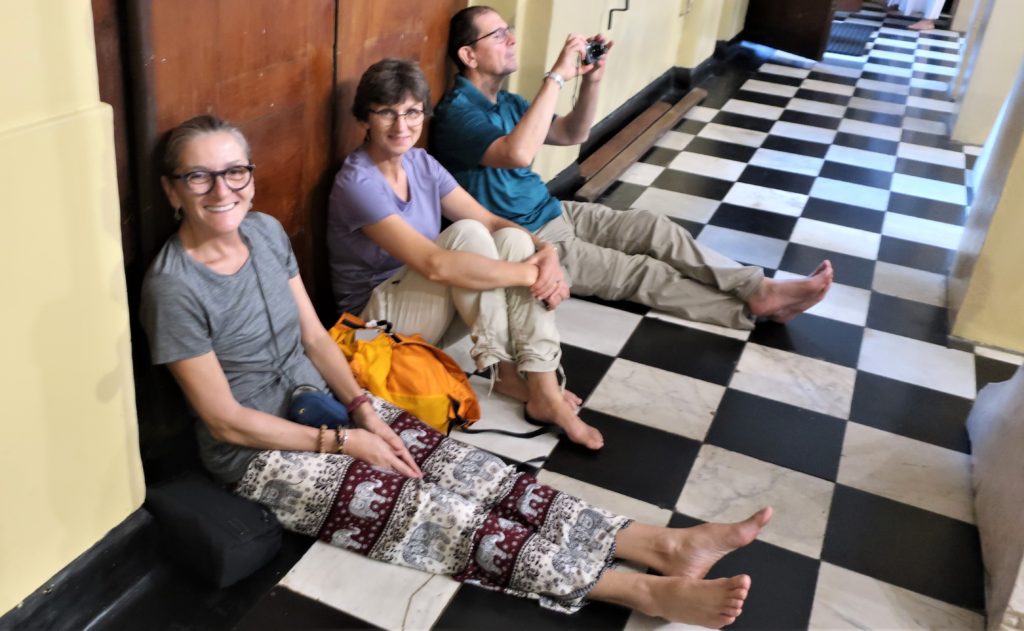 People light butterlamps, a Buddhist tradition.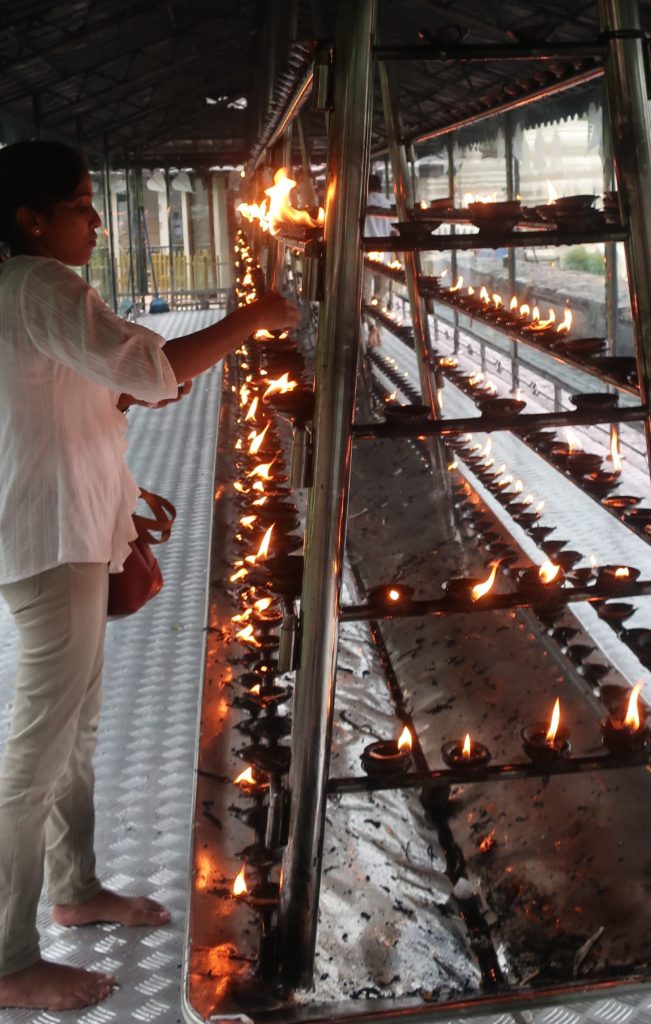 Sight or Insight of the Day
We take a train from Colombo to Kandy.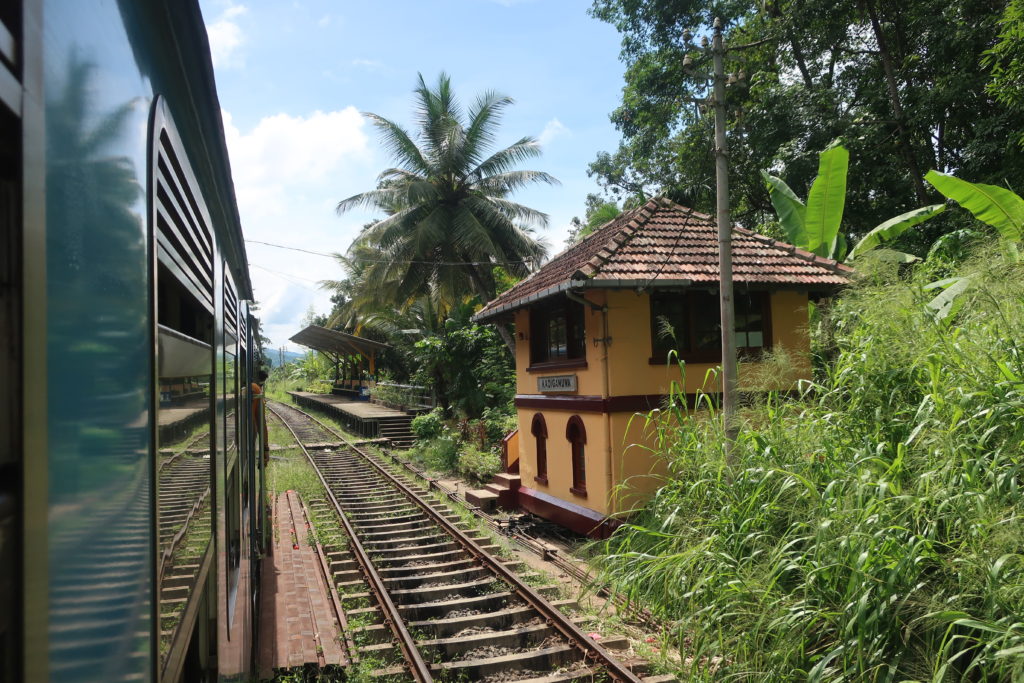 We begin traveling into the hills.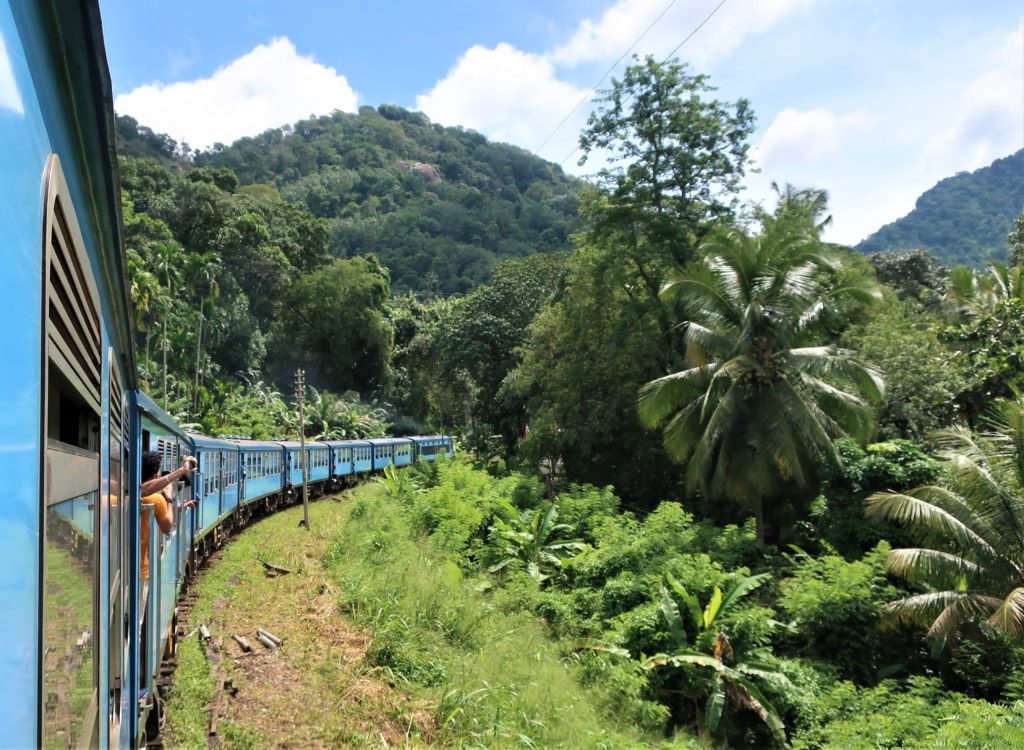 We look forward to a longer train trip from Kandy to Ella.