Our first dinner in Kandy. We sample kuttu roti, a mixture of roti (flatbread) pieces cooked on a flat iron skillet with chopped veggies and meat, seasoned with spices, ginger, garlic, and soy sauce.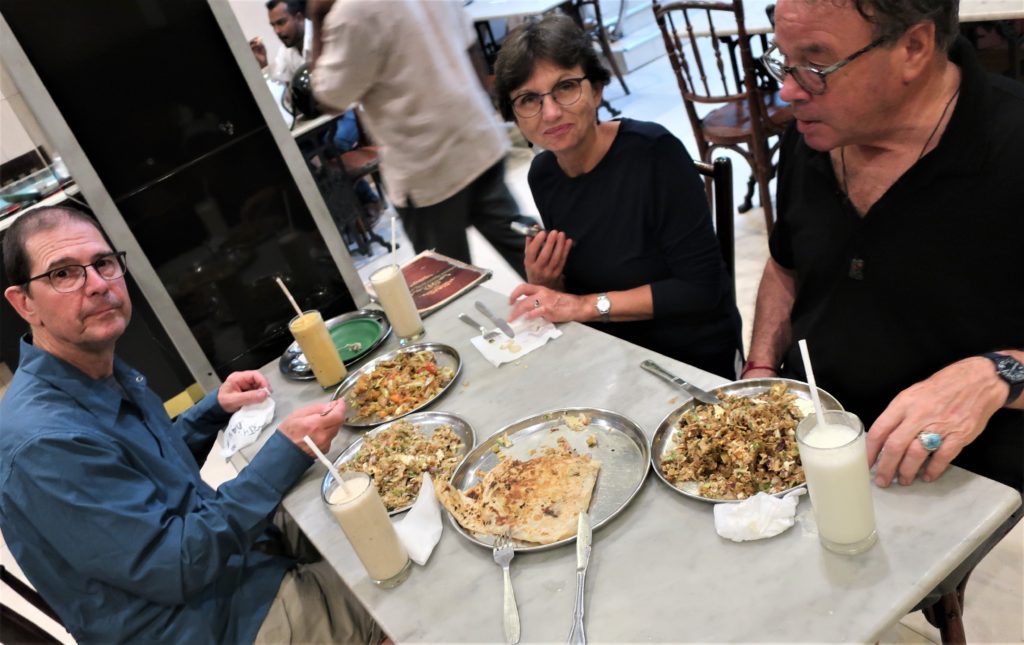 It's delicious.
Next morning, we take a bus down Kandy's main thoroughfare, Peradeniya Road.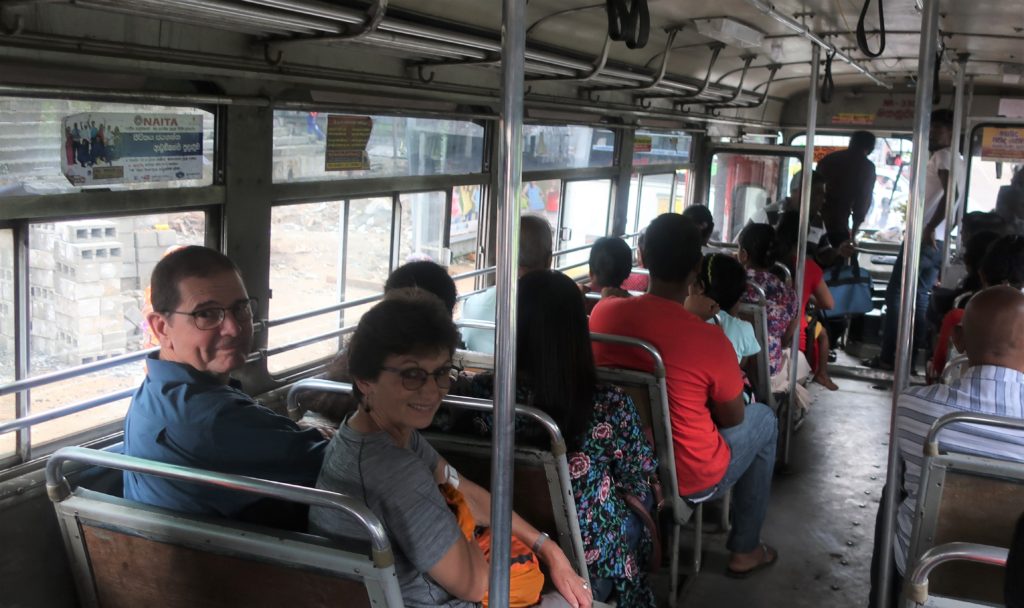 One of Kandy's star attractions – the Botanical Gardens – is at the end of this road.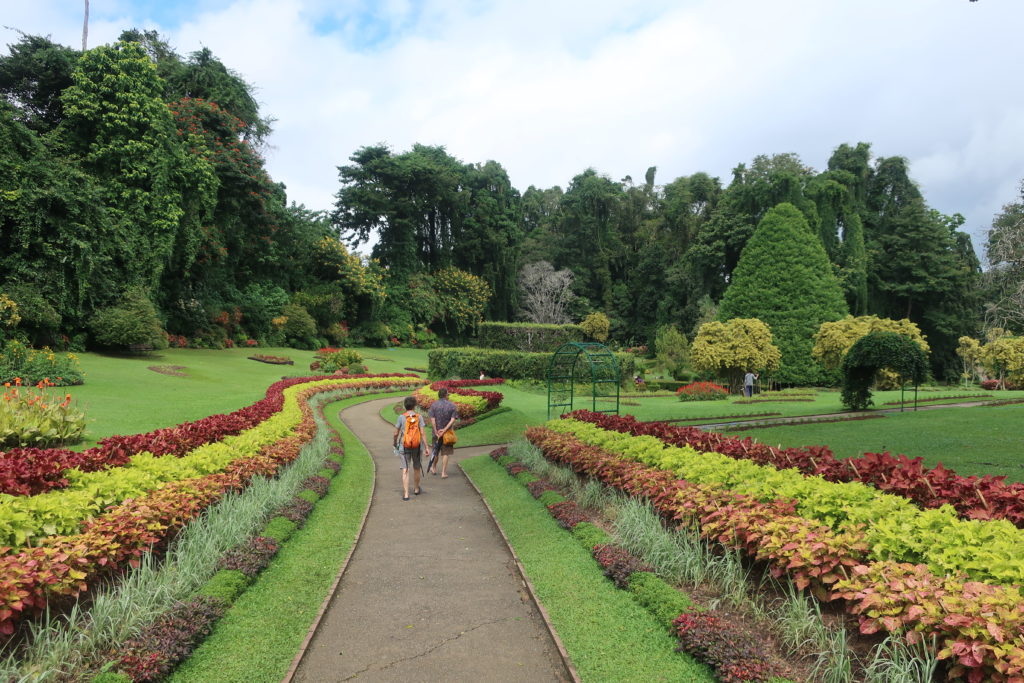 I test the strength of some conveniently hanging vines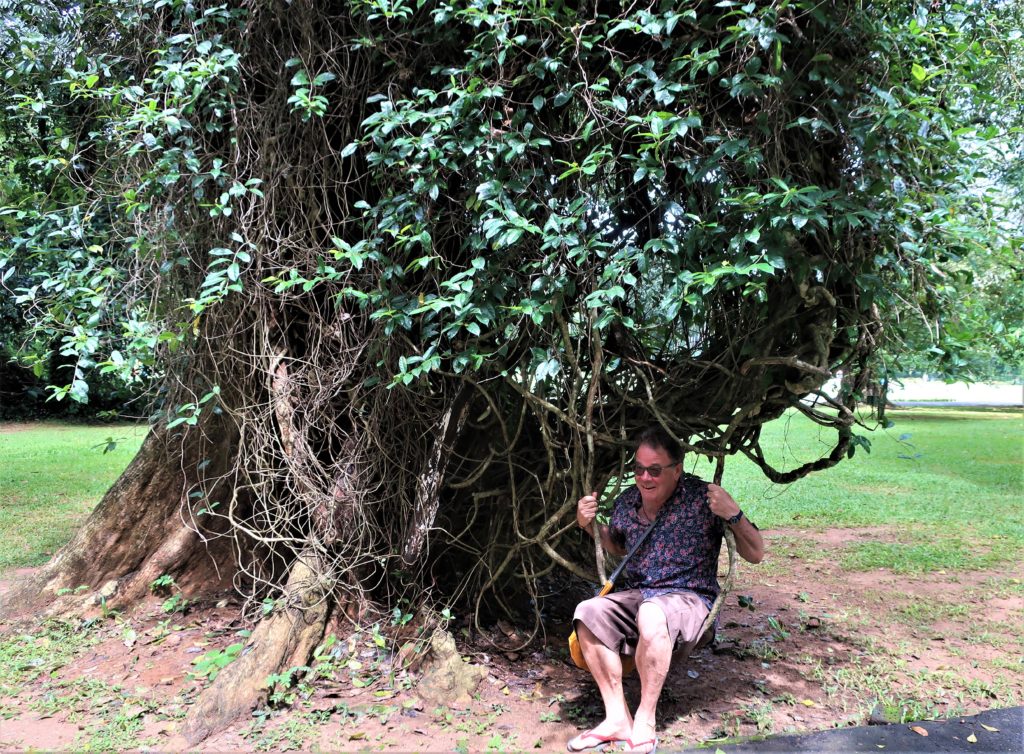 There are thousands of flying foxes in the trees. They chatter and quarrel and flap their wings. Some fly from tree to tree. Pretty active for nocturnal creatures.
This is a giant Queensland Kauri.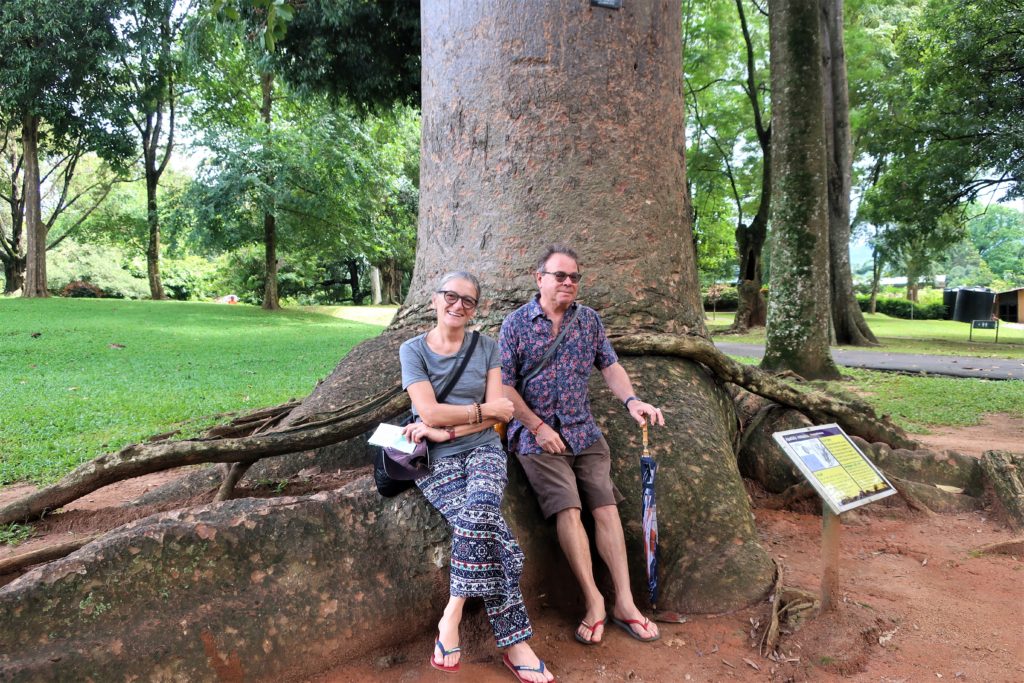 All kinds of interesting flora and arbusta.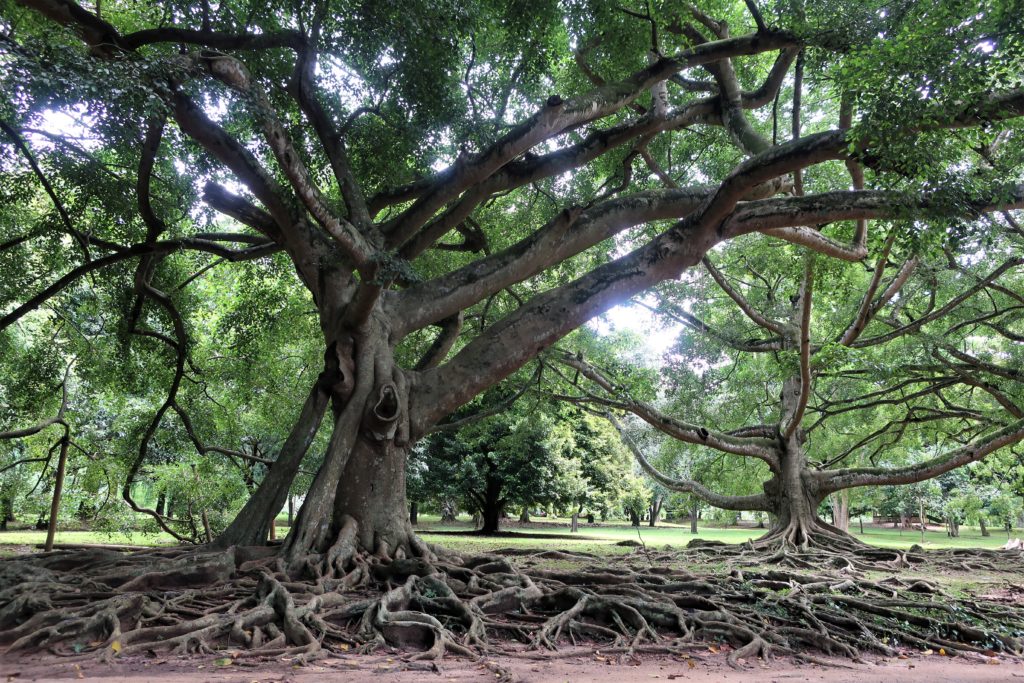 A red-faced monkey steals Maria's package of biscuits while she takes a photo in the other direction.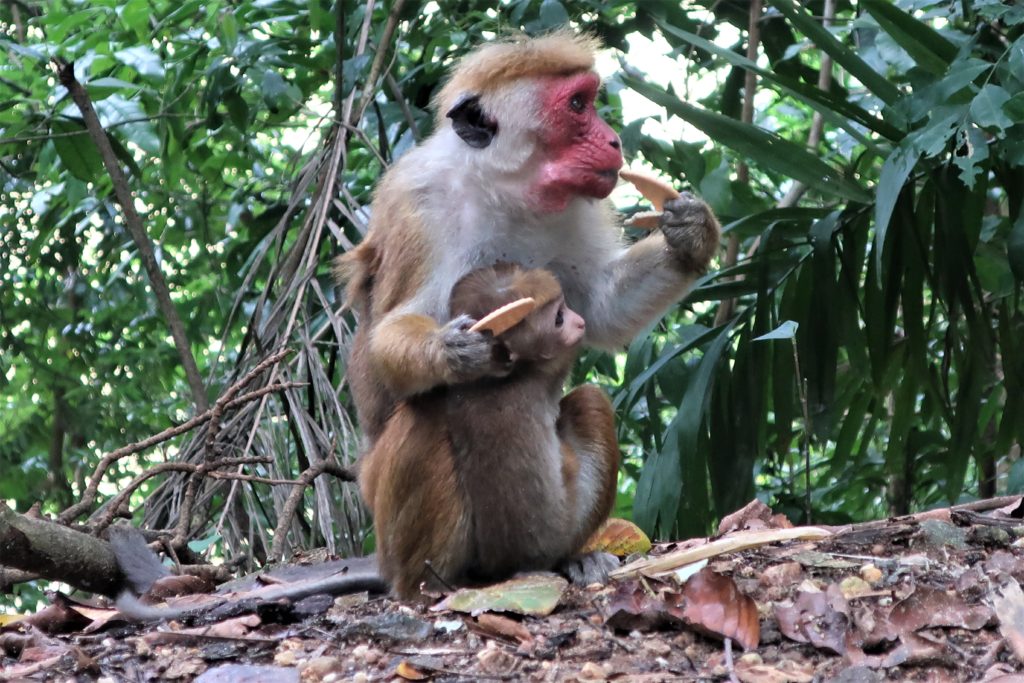 Maria's outage is softened when we see that the monkey has a little one.
Sight or Insight of the Day
In the afternoon, it's time for a visit to a tea plantation. Geragama tea estate is just a tuk-tuk ride away.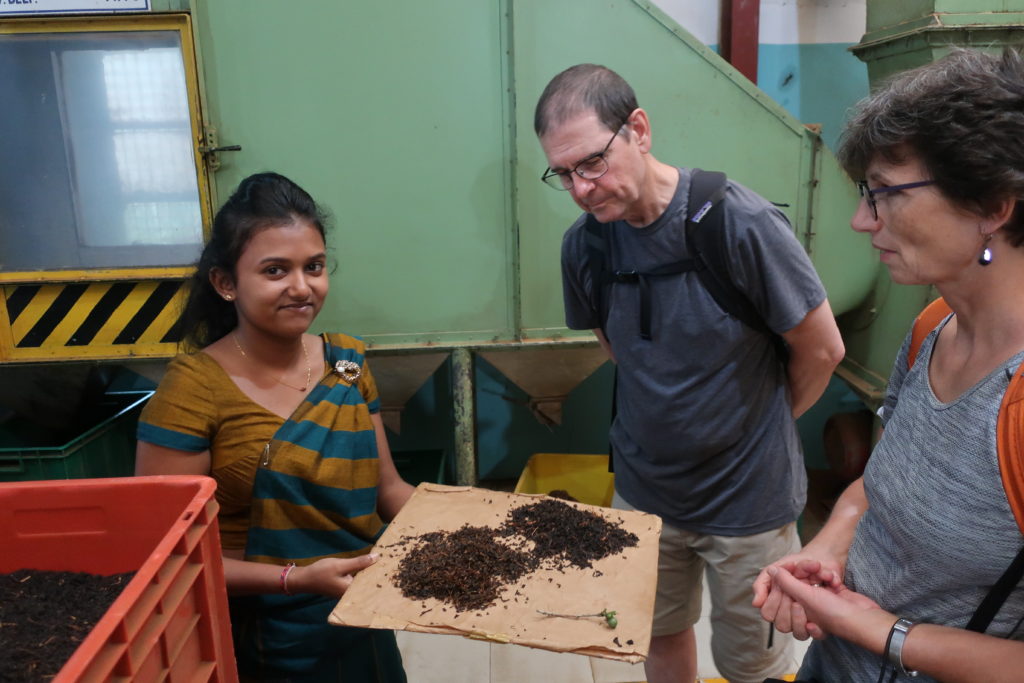 This estate was founded in 1903. There are plenty of teas to choose from.