We take the train from Kandy to Ella. We almost don't make it – we are issued tickets for the wrong date. In the end, Maria saves the day.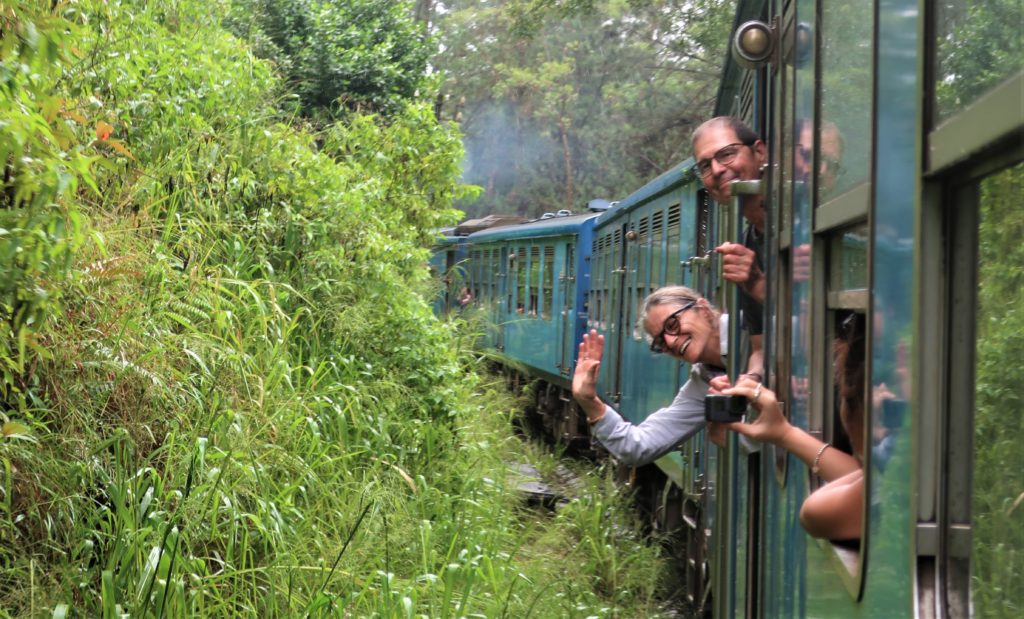 It's a five or six hour journey.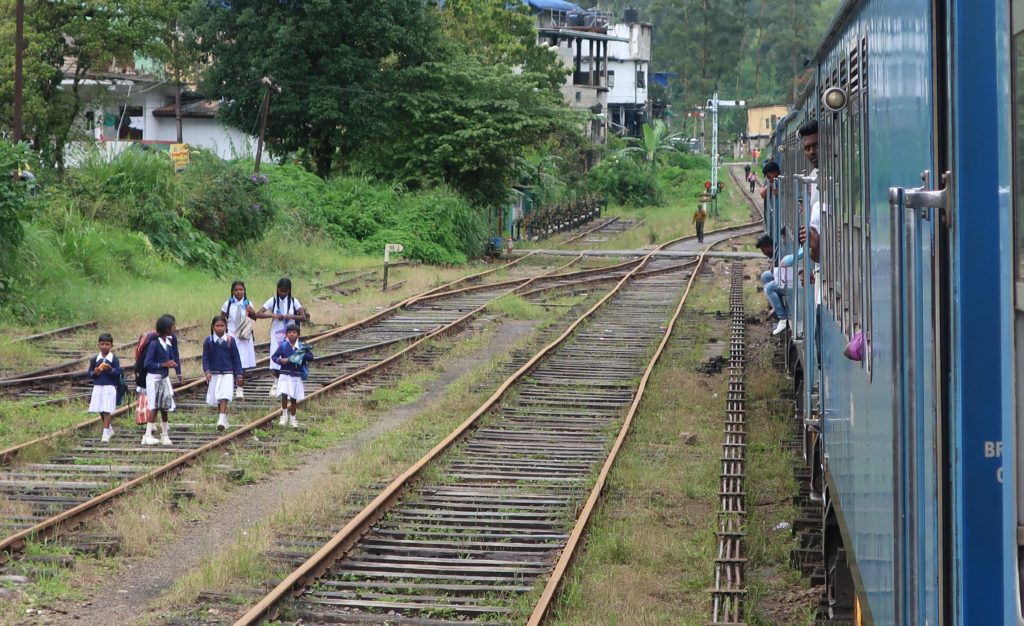 The cars are comfortable enough.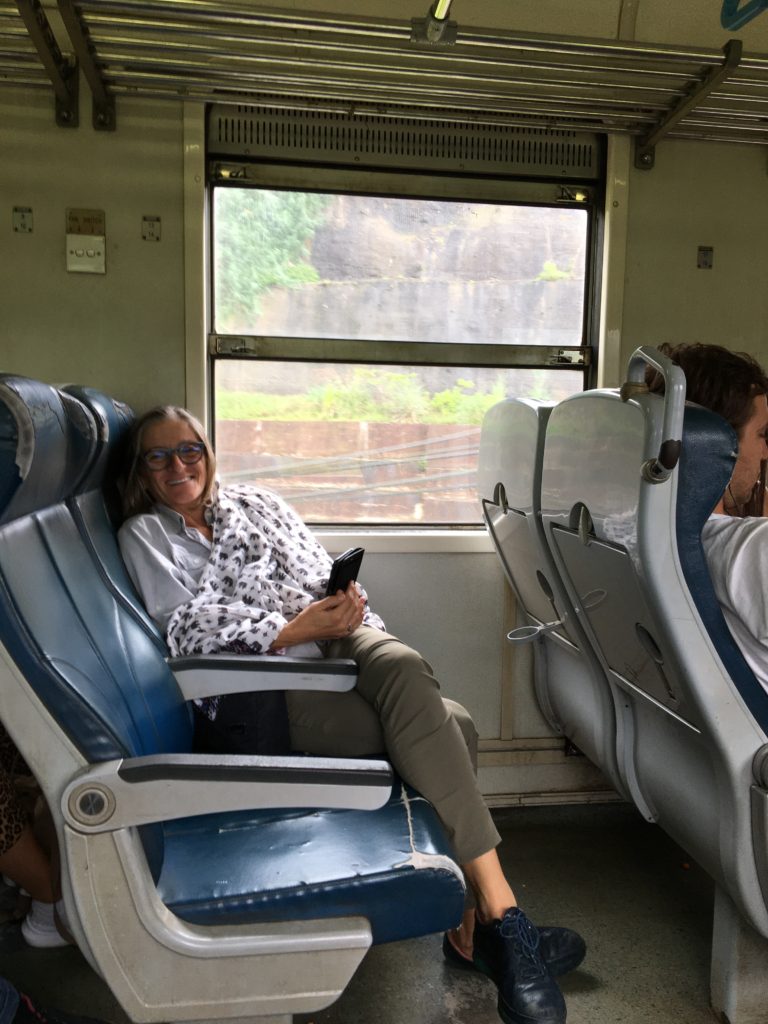 We journey through Sri Lanka's hilly tea country.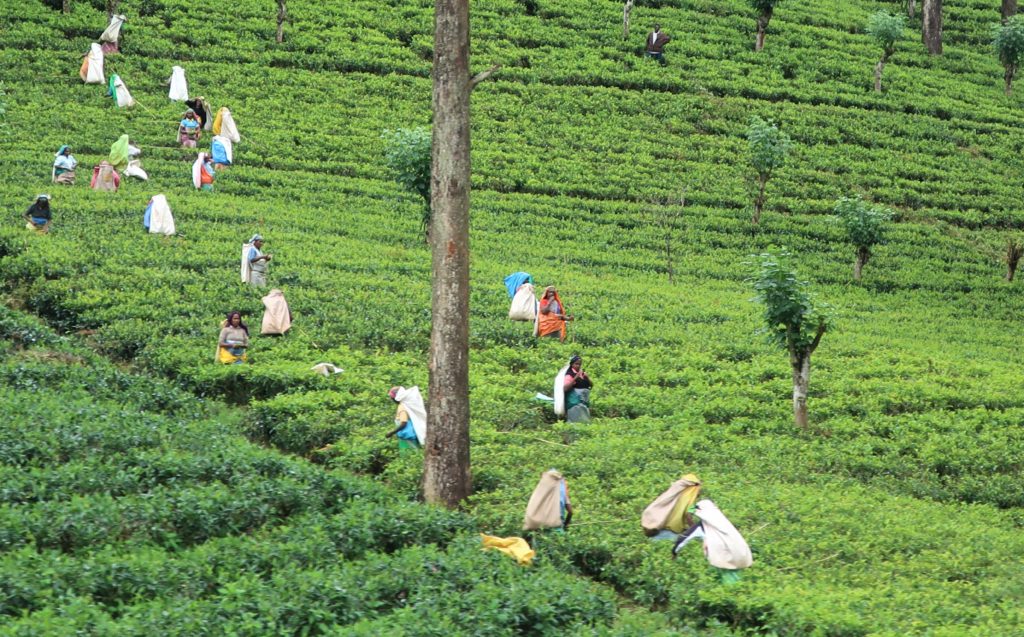 Sri Lanka Railways has been serving the country since 1864.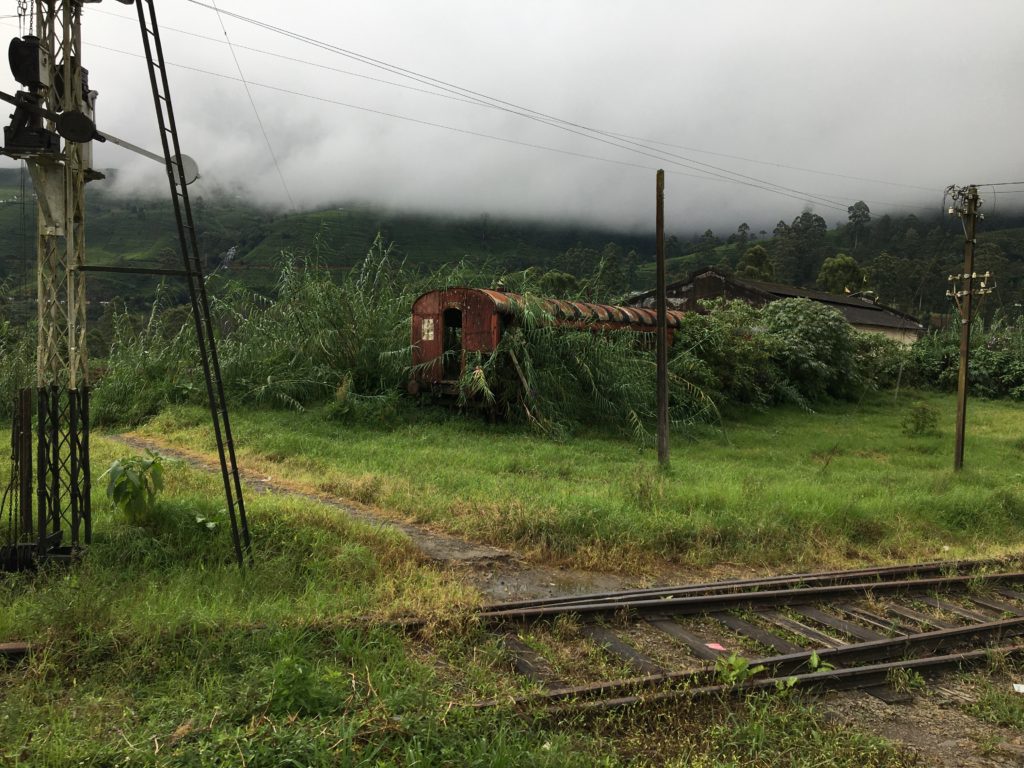 It's a rainy day in these hills.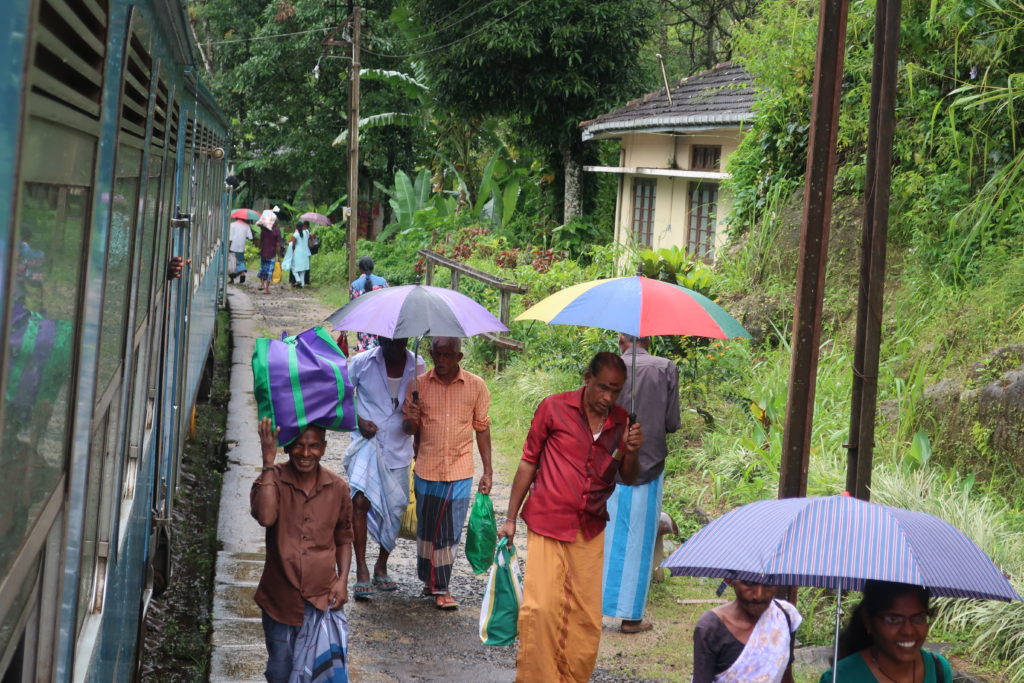 We arrive in Ella. Our hotel looks out on the mountains.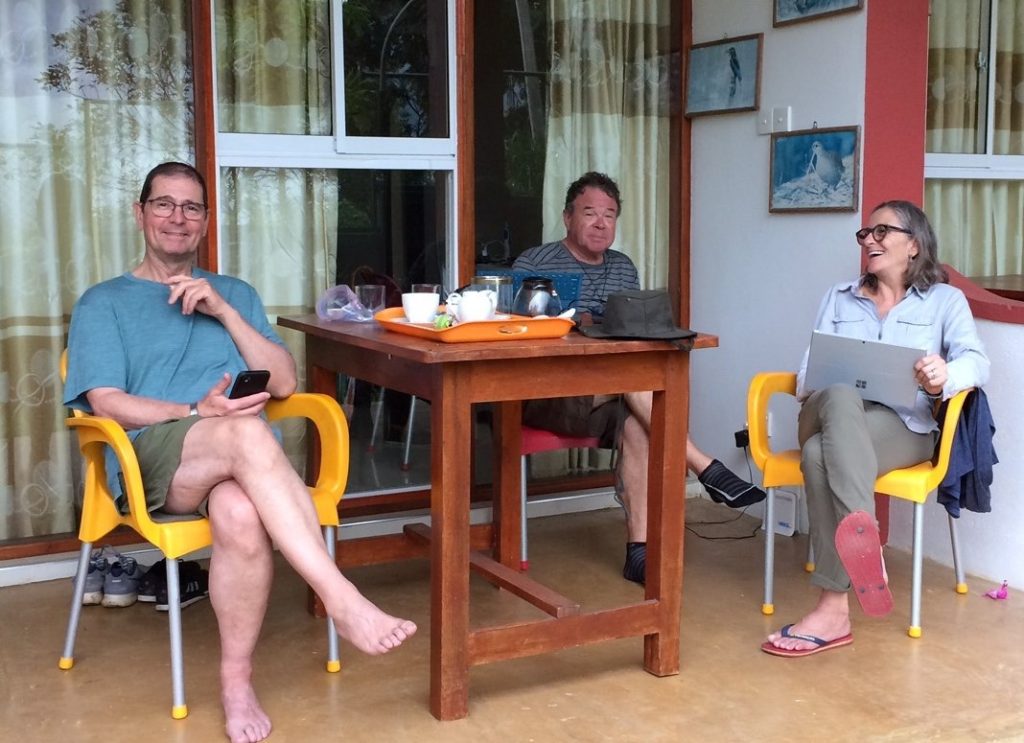 A short hike brings us to the Nine Arch Bridge.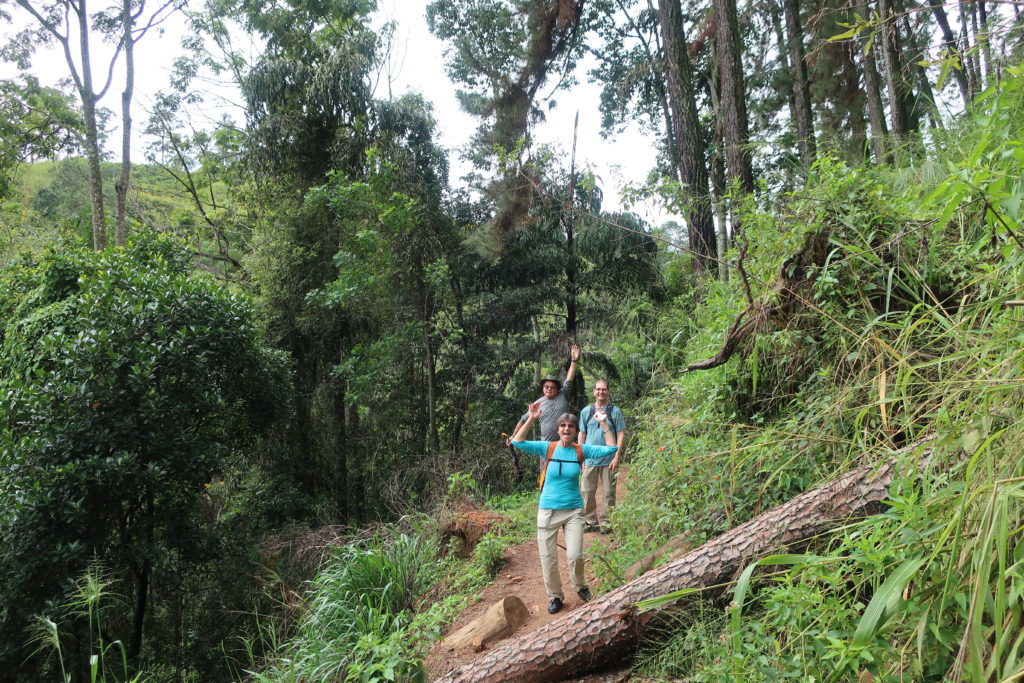 The bridge soon comes into view.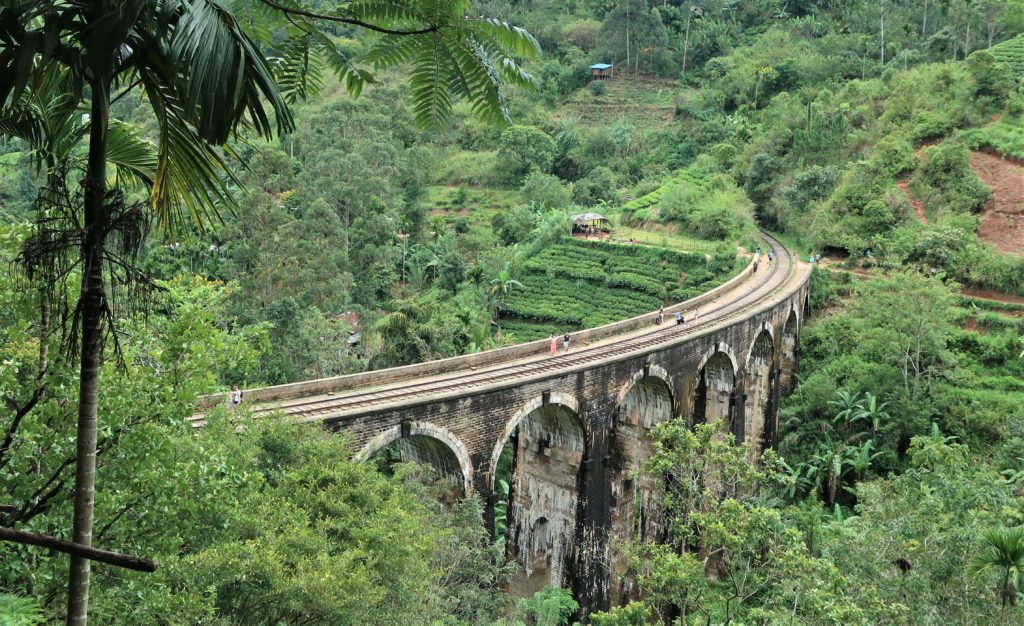 We look down into the valley.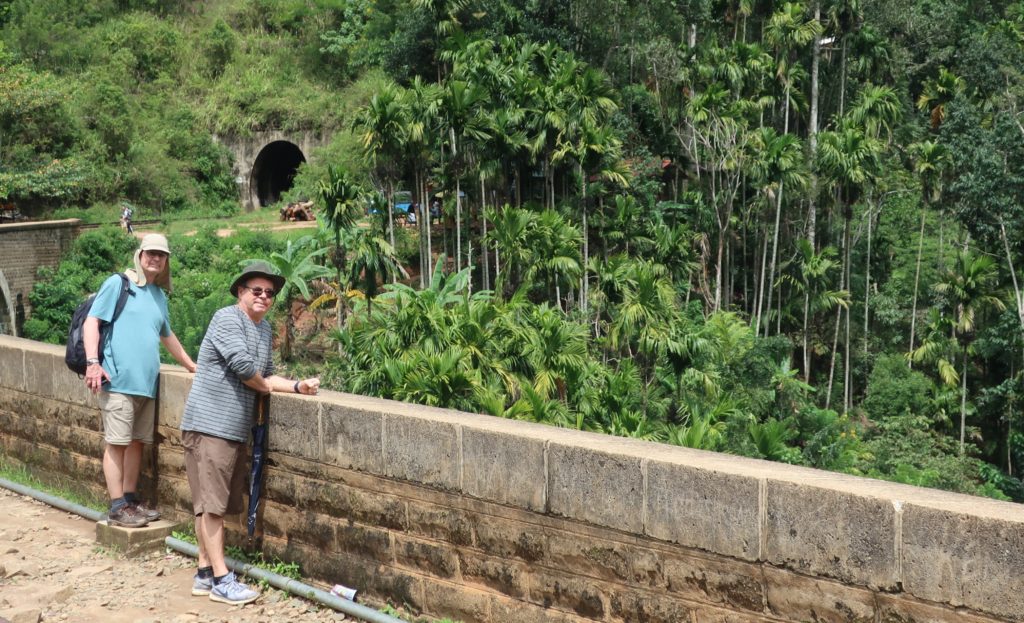 This bridge attracts all types of locals and visitors.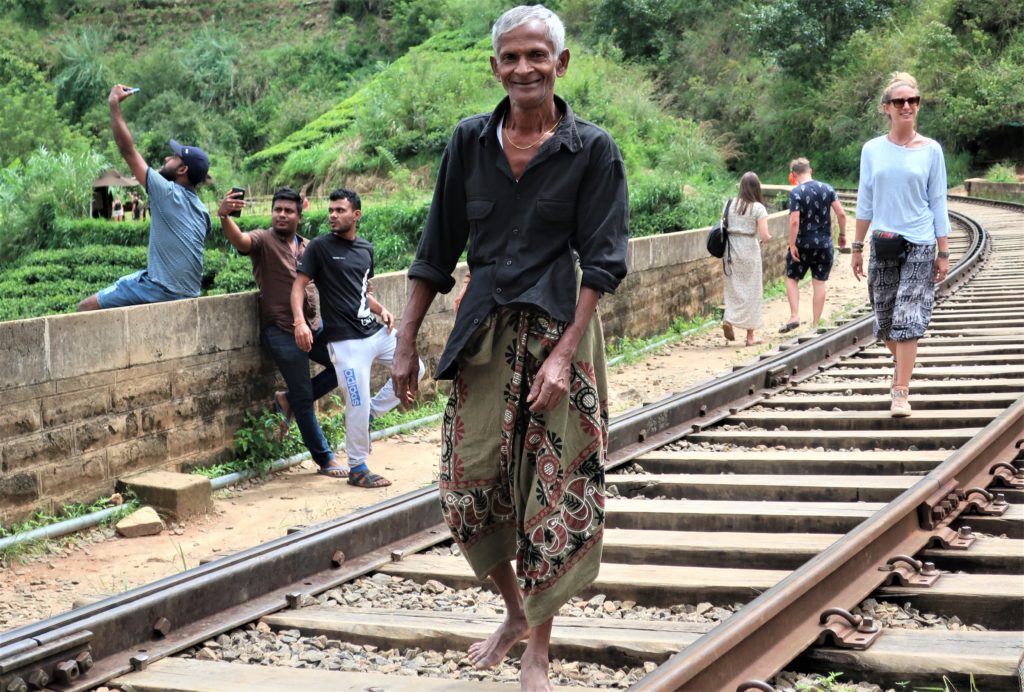 Maria does her 'Damsel in Distress' imitation.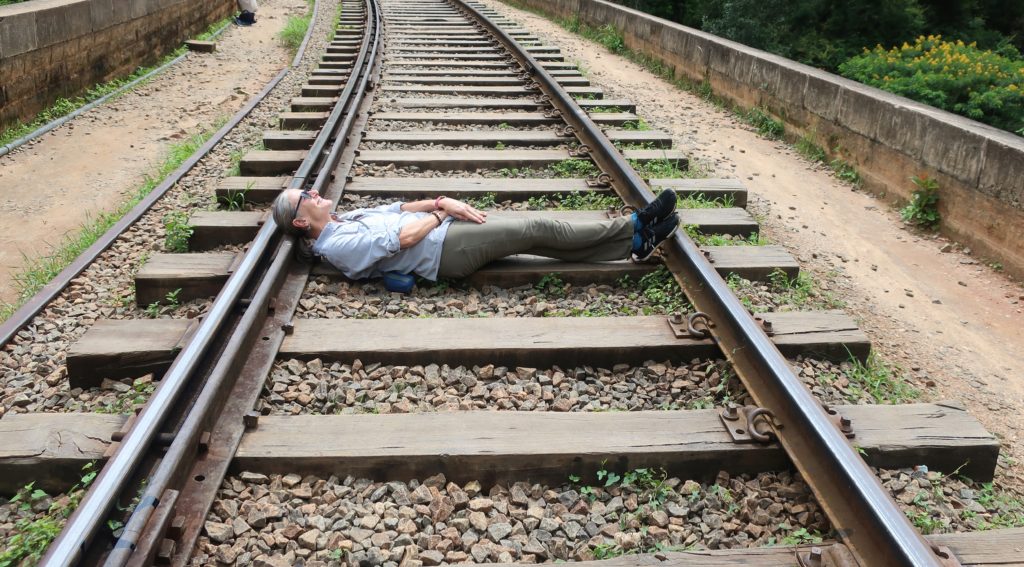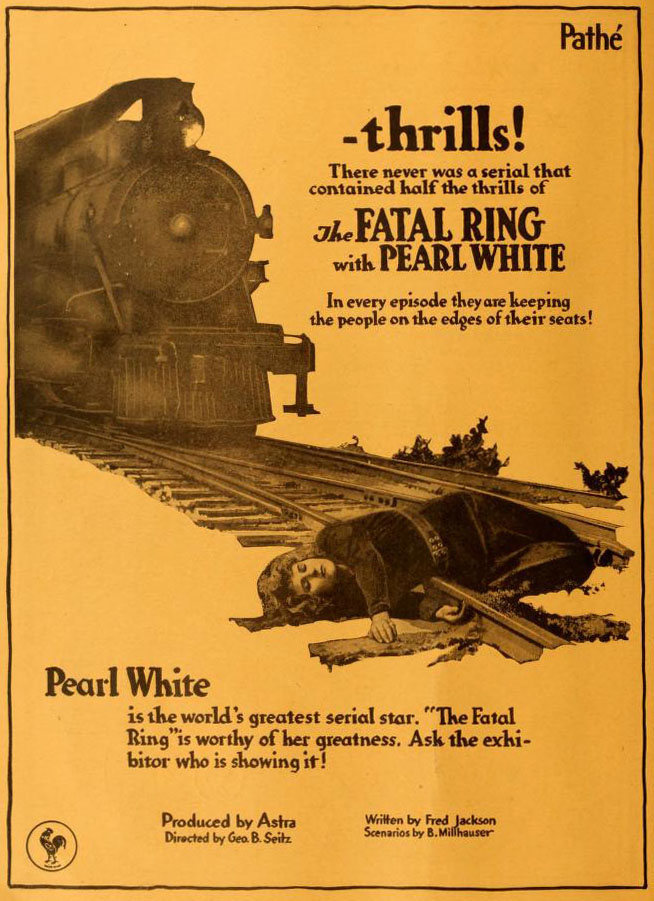 A coconut vendor offers refreshment.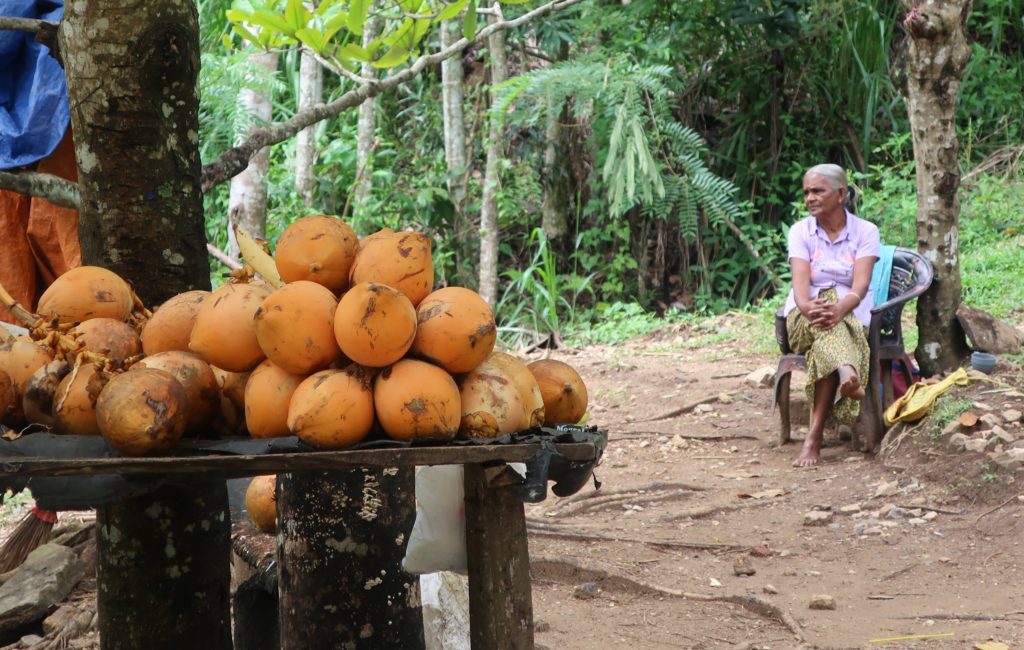 Next we hike to Little Adam's Peak.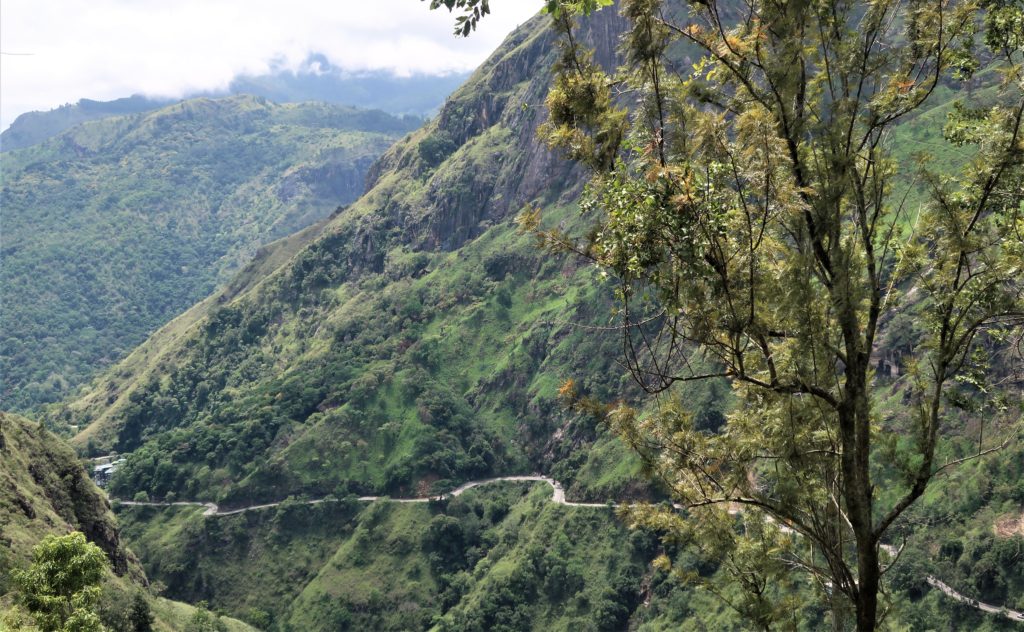 Also surrounded by tea estates.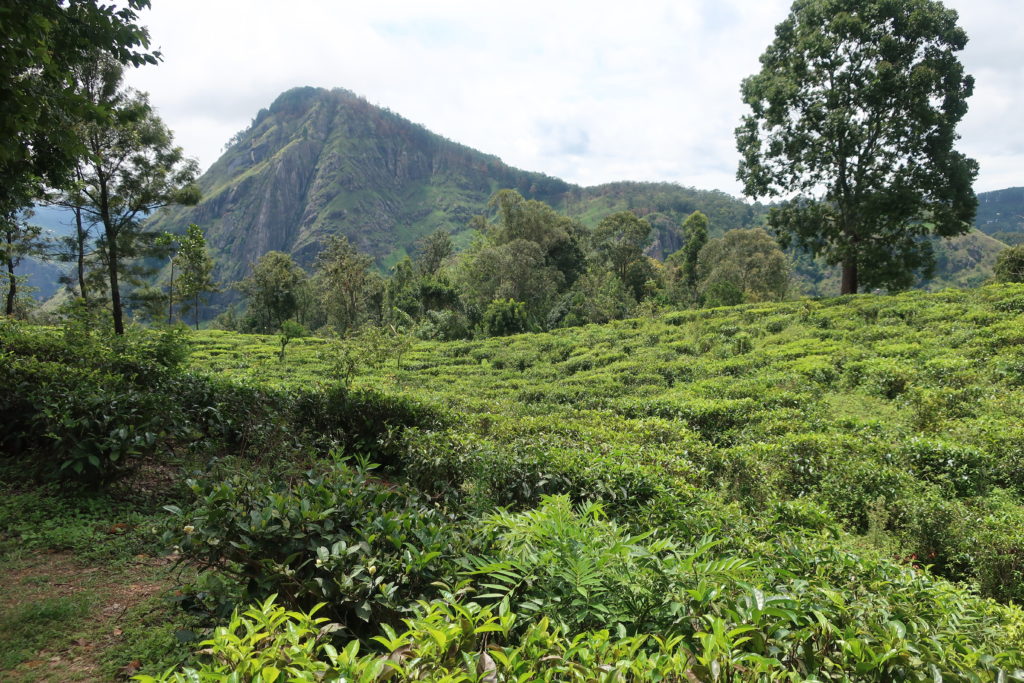 More tea-pickers at work.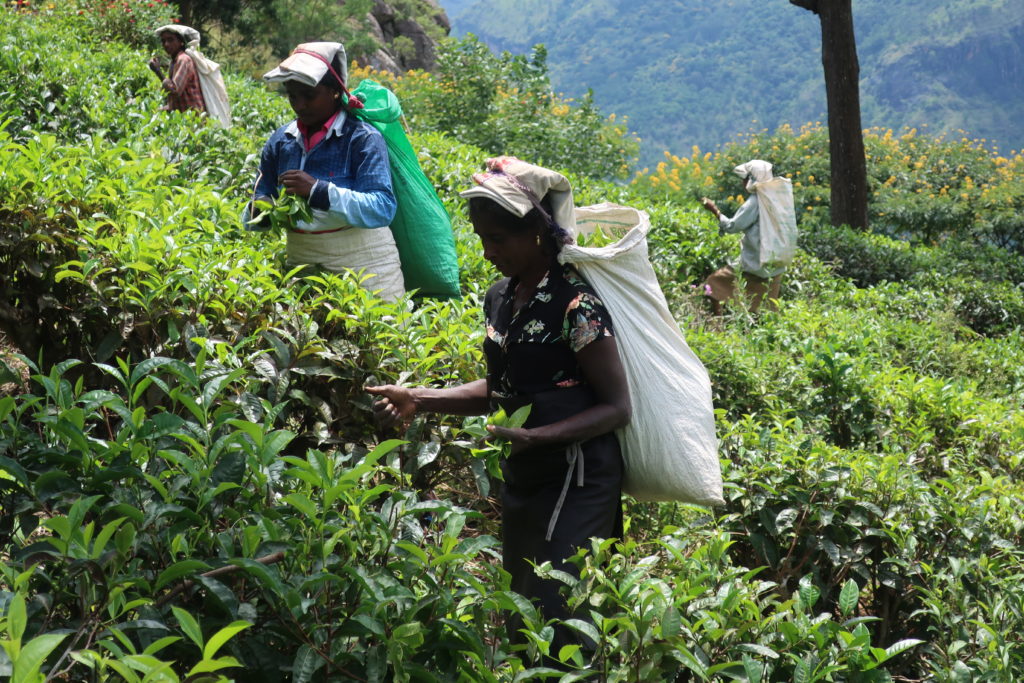 Sight or Insight of the Day
Maria, Pete, and Judith attend a Sri Lankan cooking class in town.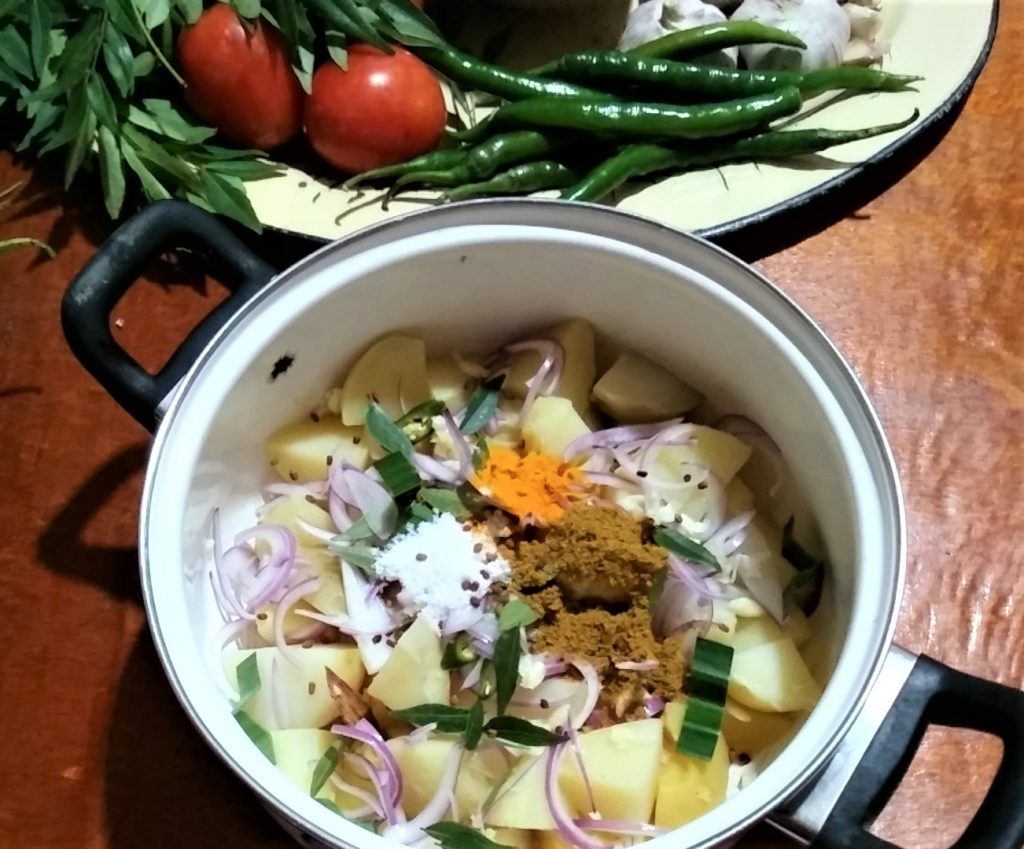 The raw ingredients.
The instructor promises to reveal a useful website for further Sri Lankan recipes. They're all ears. 'Now take this down – w-w-w-dot-g-o-o-g-l…'
He has a sense of humour.