'Trinco' is a common contraction for 'Trincomalee'. 'Polly', however, is not a common contraction for 'Polonnaruwa' – we just have a hard time remembering the name of that town.
Our hotel in Trinco is on Uppaveli Beach, a few kilometres north of town.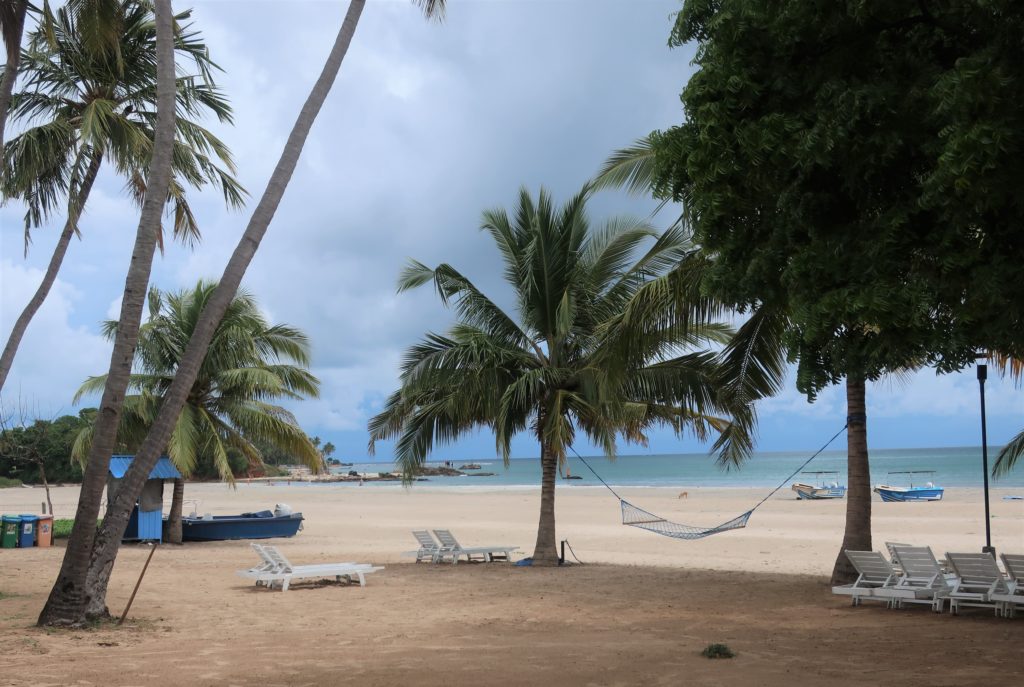 The beach is nice and clean.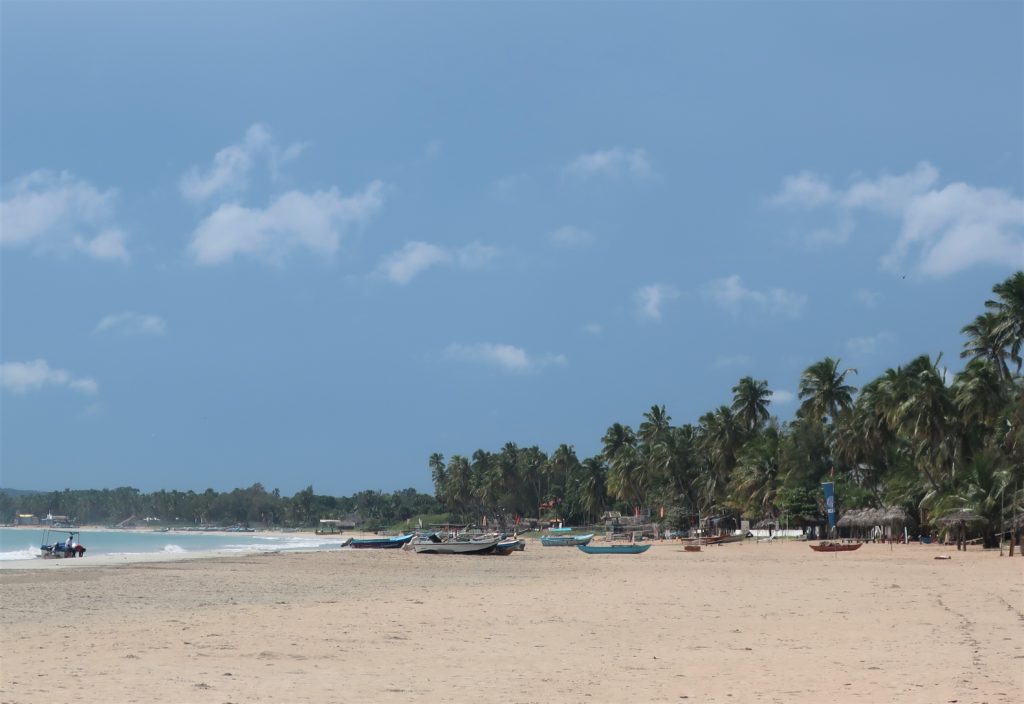 Those who like to swim take advantage of a calm morning.
Here, Pete and Judith take a refreshing dip in the sea.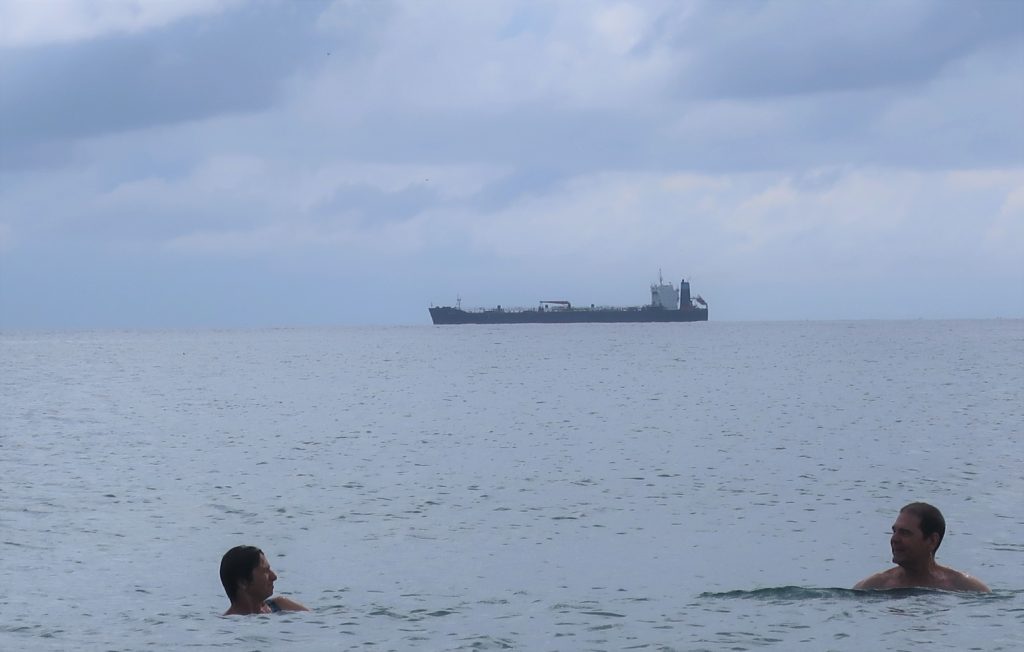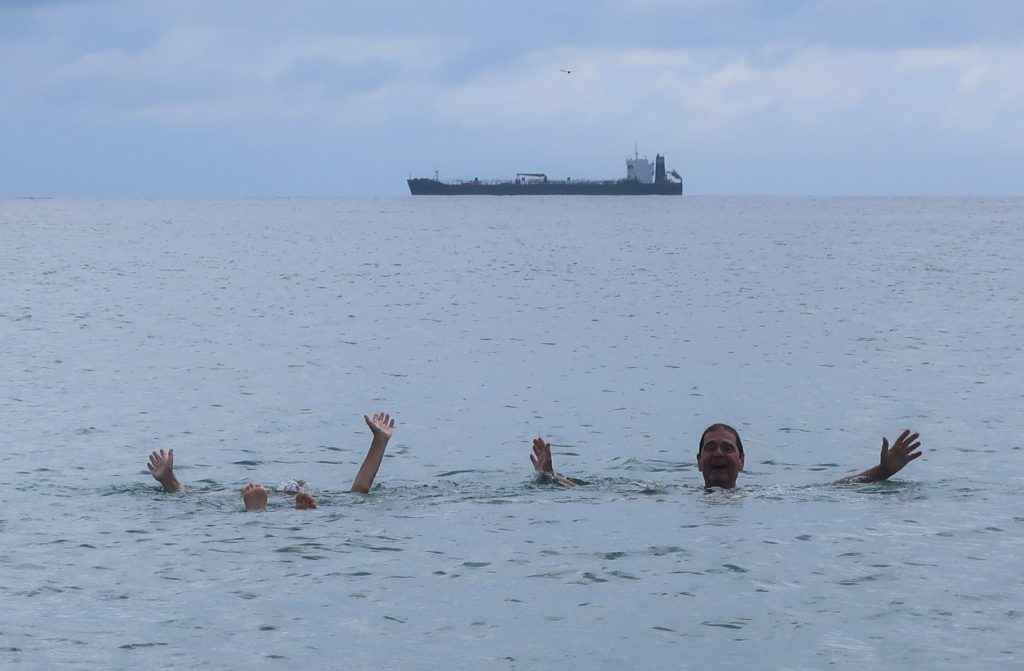 This is a view of our hotel from the water.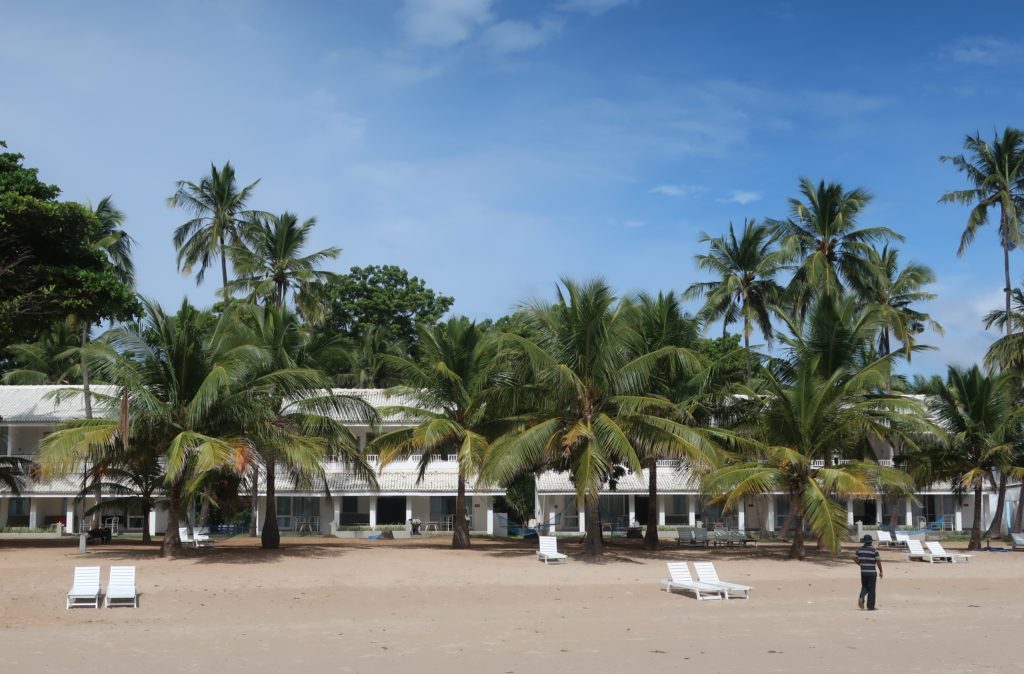 It's Diwali in Trincomalee. The weather is mostly grey and rainy at this time of year, but we enjoy some sunny patches.
First stop of the day is the Koneswaram Temple, chiefly devoted to the worship of Shiva.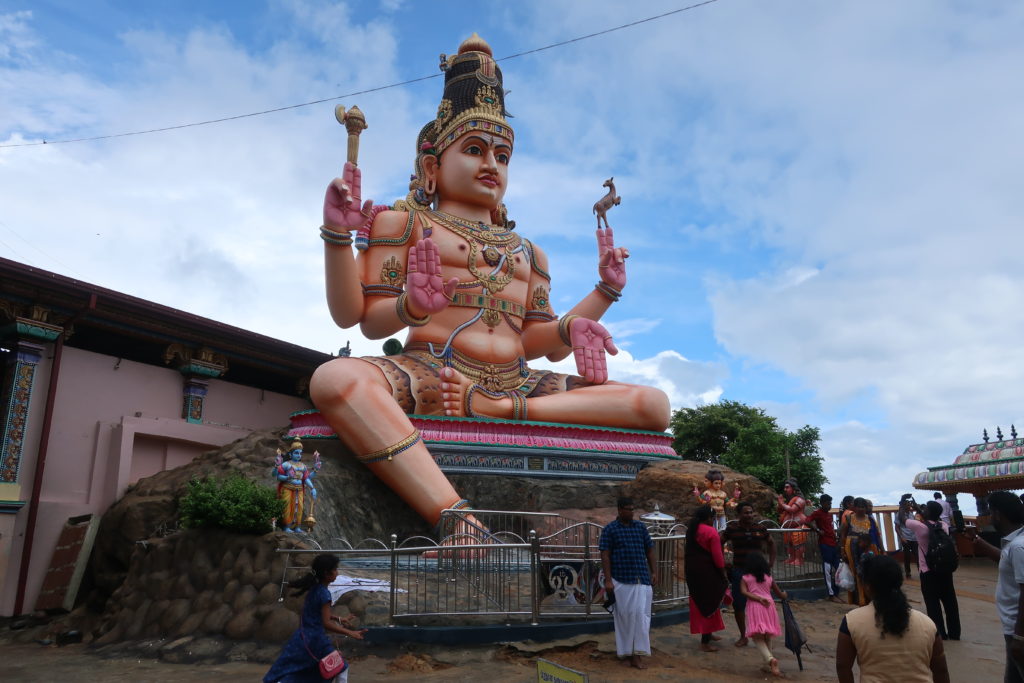 These wooden frames, we are told, are placed here by people wishing for babies.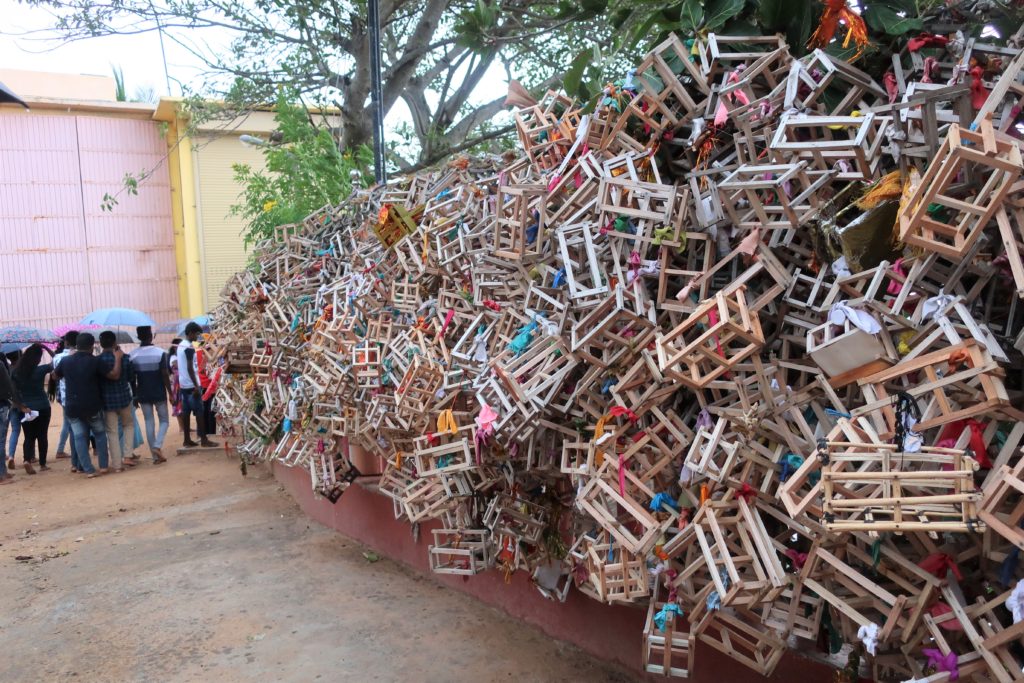 A Diwali tradition is to wear one's best clothes and jewellery. These lovely young ladies are knocking it out of the park.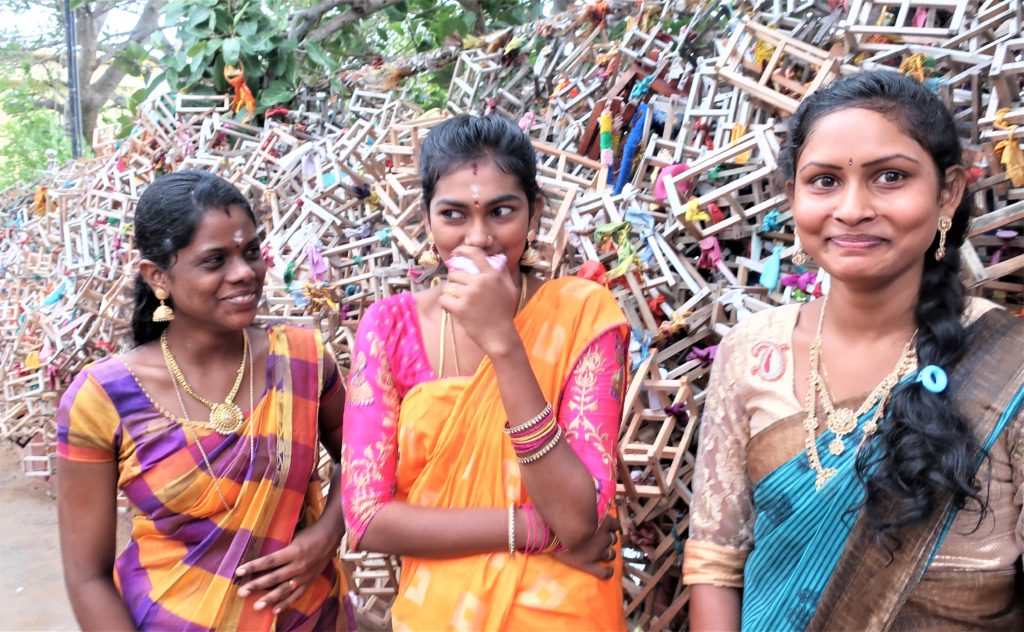 People whisper into the ear of Nandi for their wishes to come true. (At least that's what it looks like.)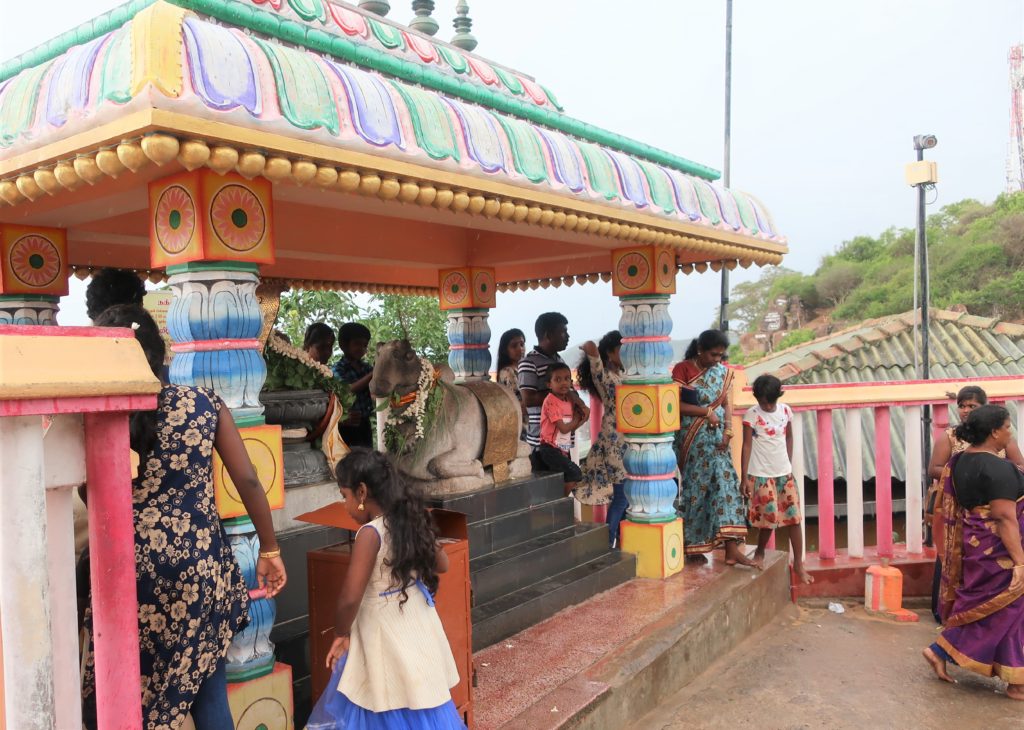 A view down an alleyway gives a glimpse of the sea.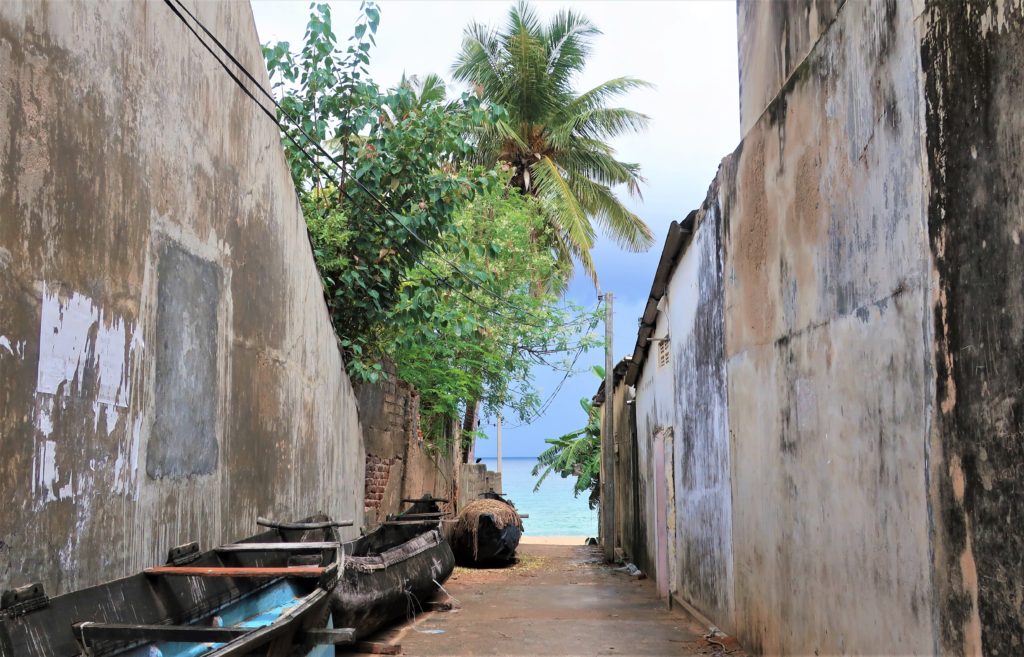 Around the harbour are some traditional boats.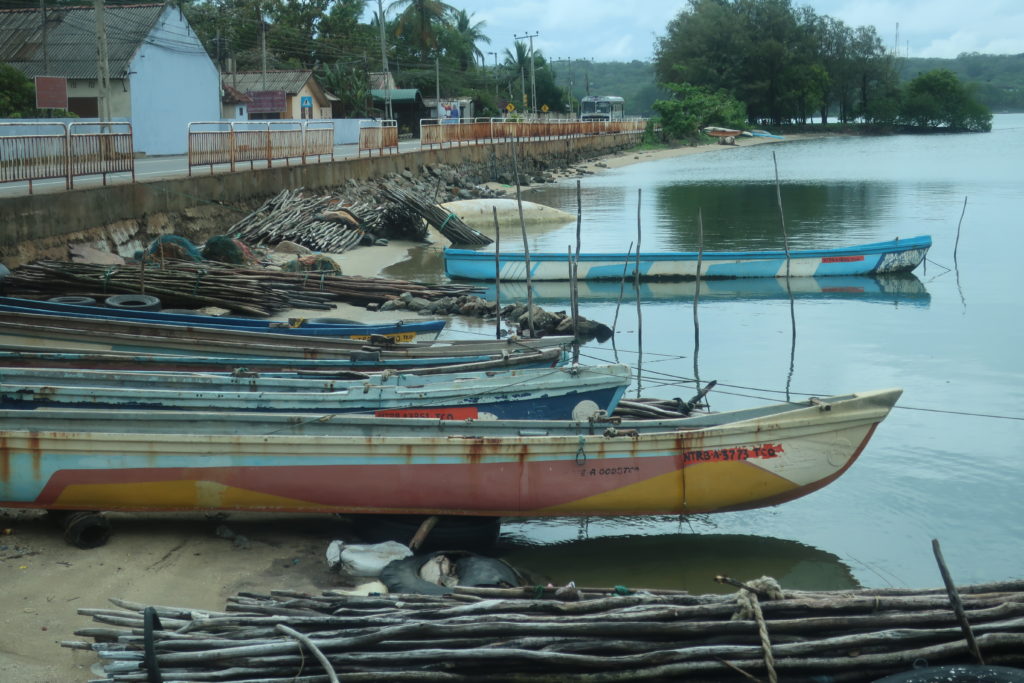 Back in the market for supplies of fresh fruit.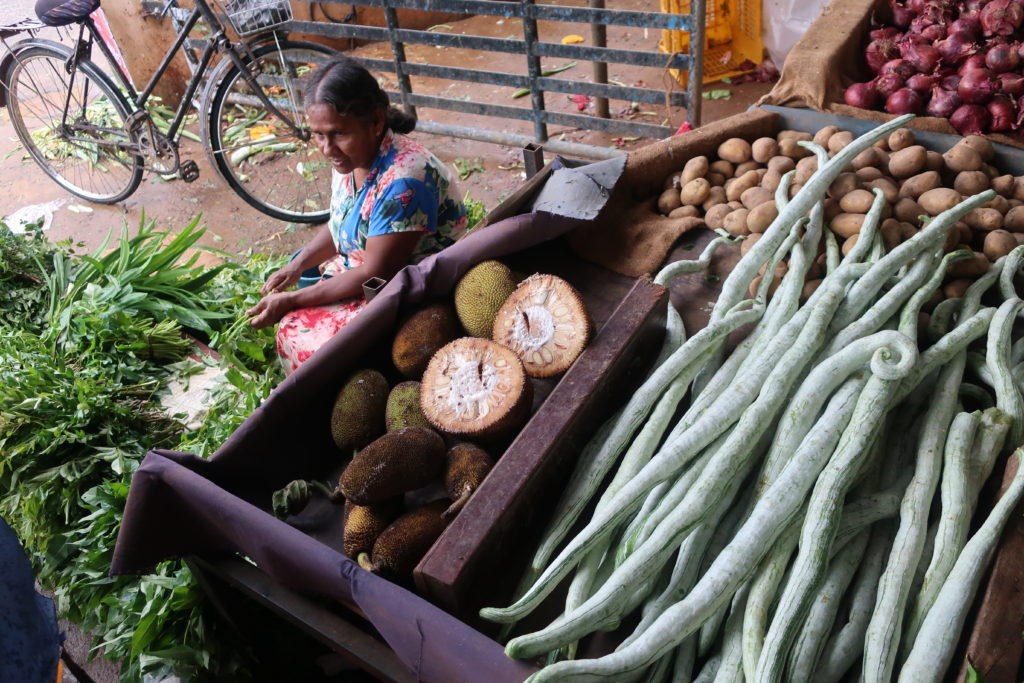 Through rain that never seems to stop, we drive to Polonnaruwa. This is another ancient capital of a Sri Lankan kingdom, from about a thousand years ago.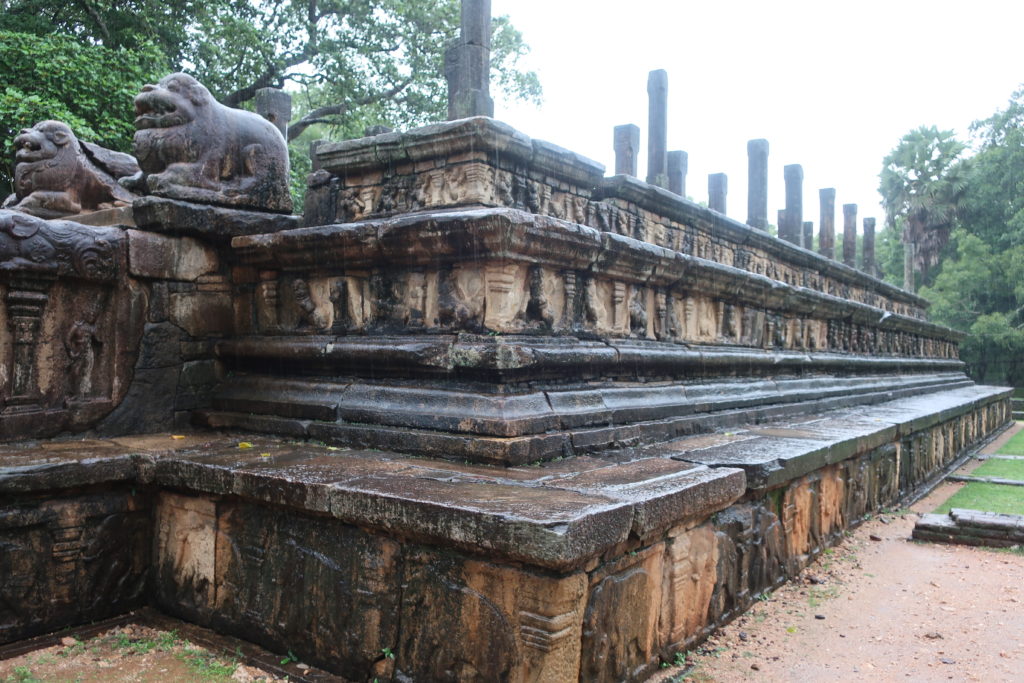 Ruins of the Palace of King Parakramabahu I (1153 – 1186). It was once seven storeys tall and had 50 rooms.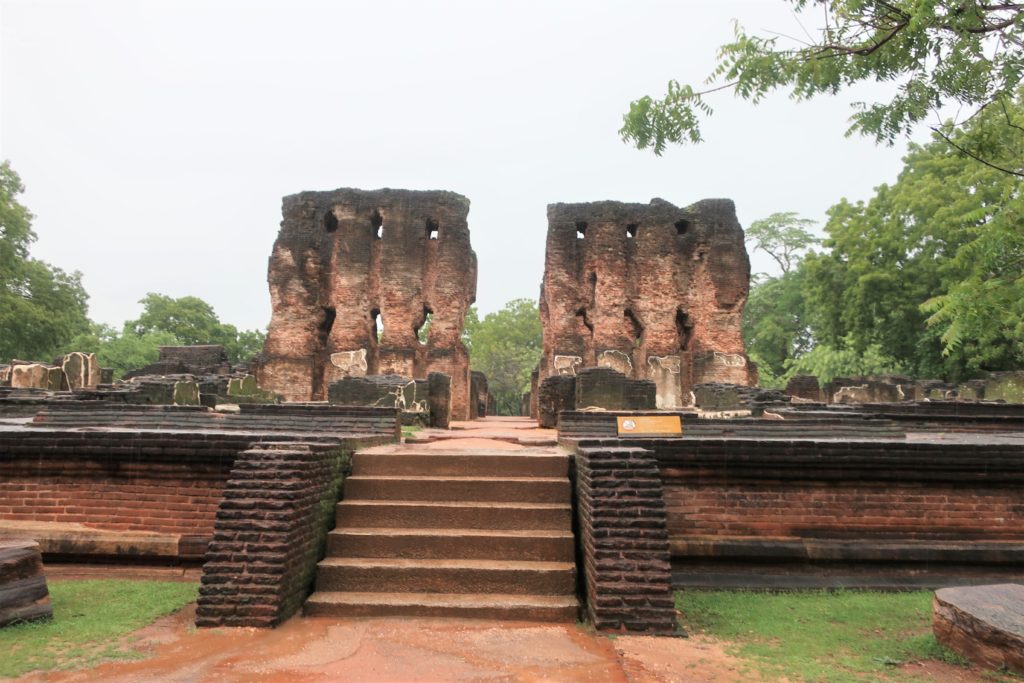 King Parakramabahu was quite an overachiever. He was a great builder, reformer, and warrior. We didn't know who this was when we took the photo below.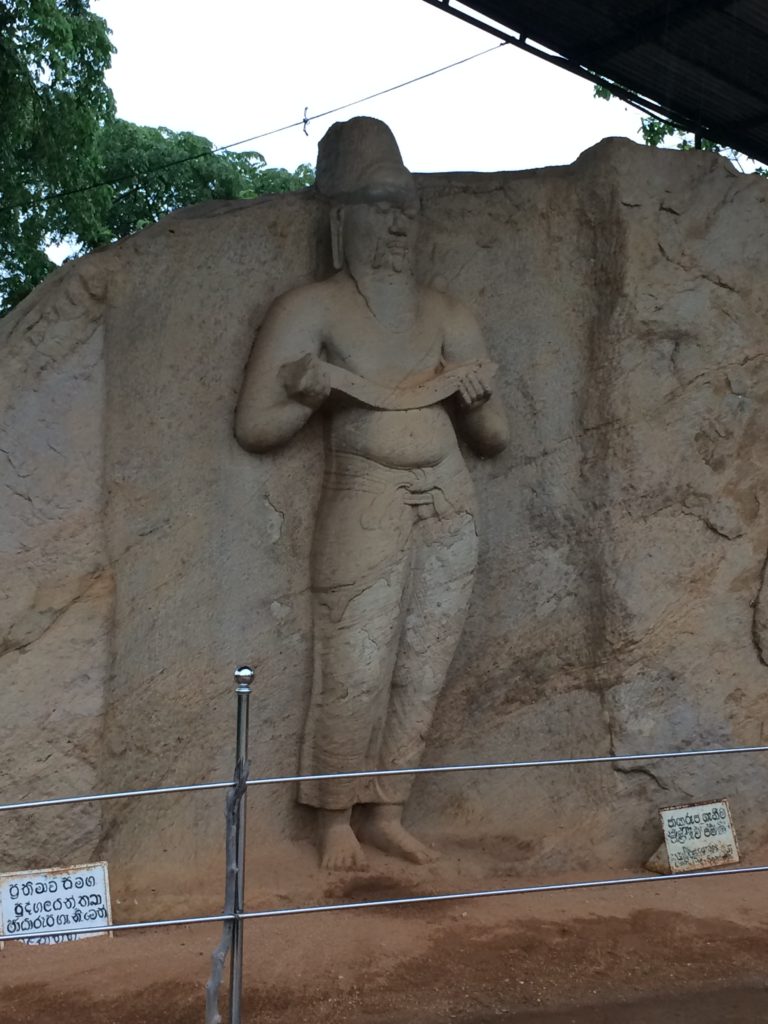 This is building is known as the Vatadage. The Sacred Tooth – now in Kandy – once resided here.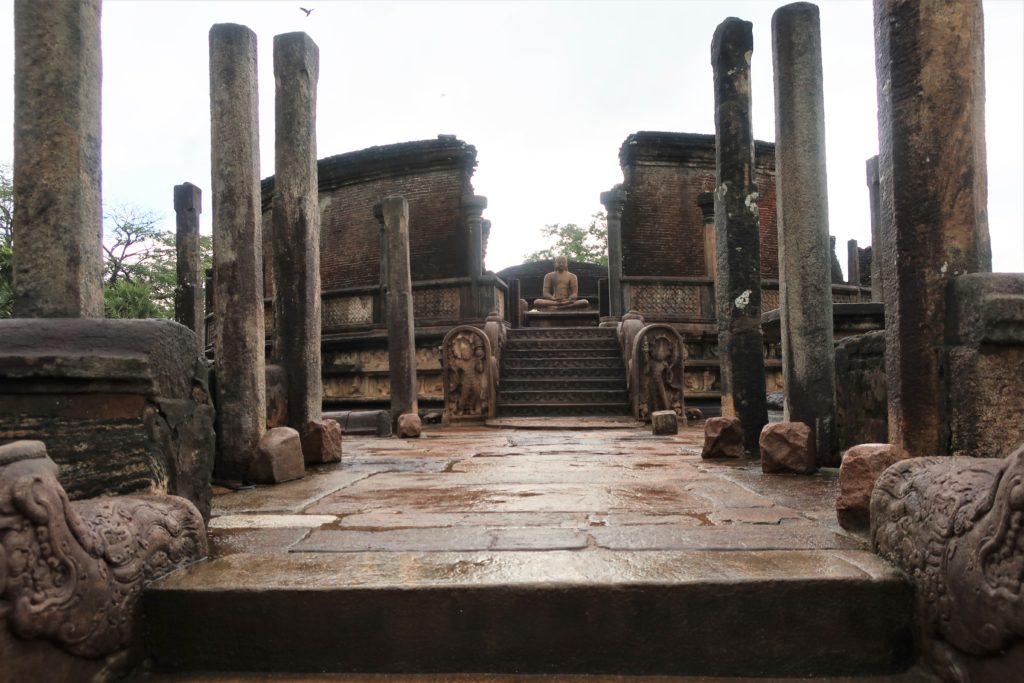 It sometimes stops raining long enough to fold our umbrellas.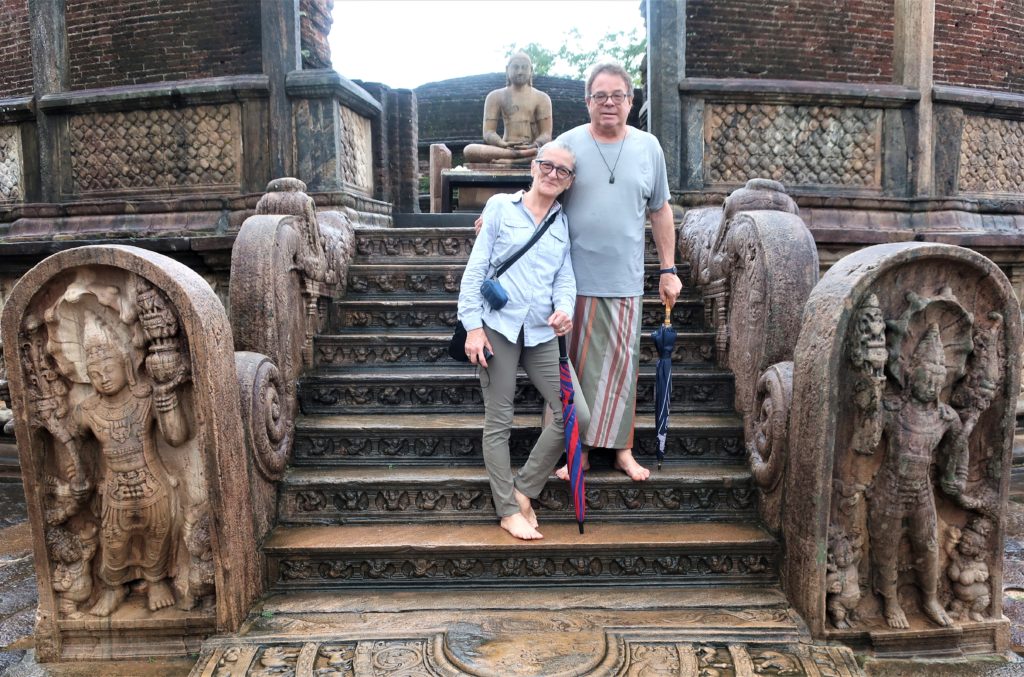 A guardian stone. In the background is the Satmahal Prasada, the only stepped pyramid in Sri Lanka.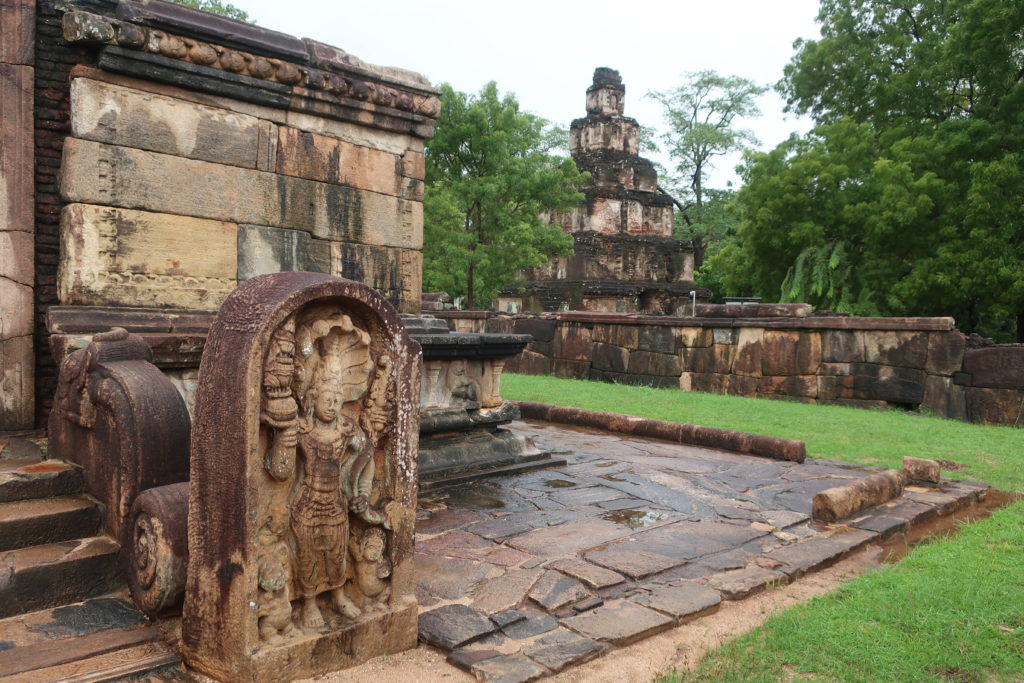 Sri Lanka gets a lot of visitors from Southeast Asia here to see the Buddhist sights.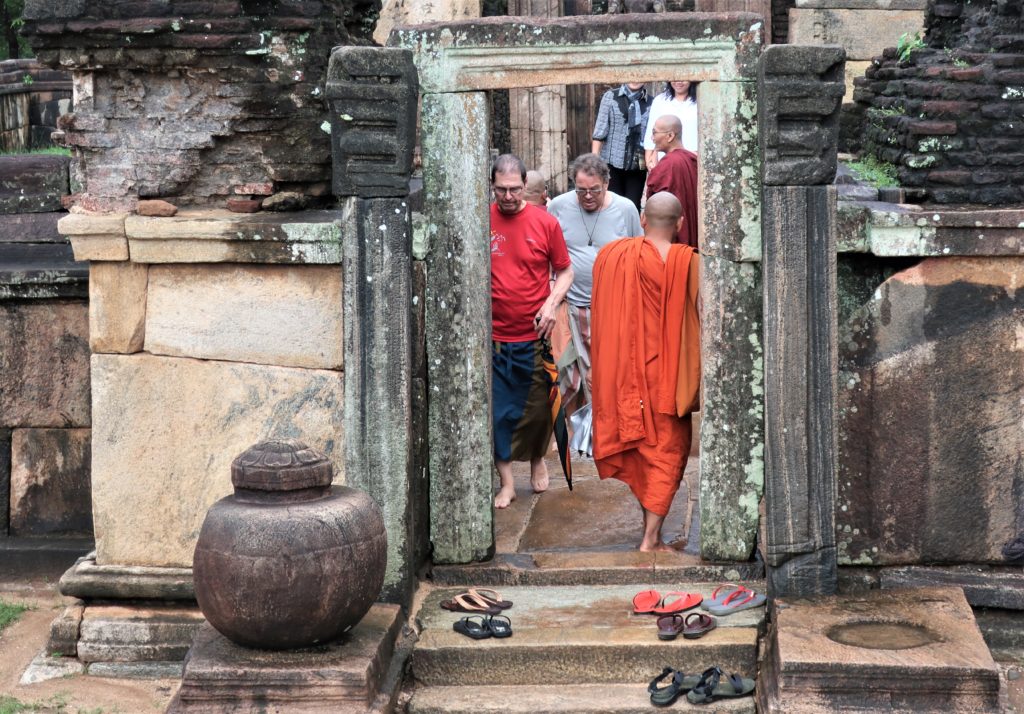 A family of langurs laze in a nearby tree. We agree they're much more serene than the frantic macaques that infest most places in Sri Lanka.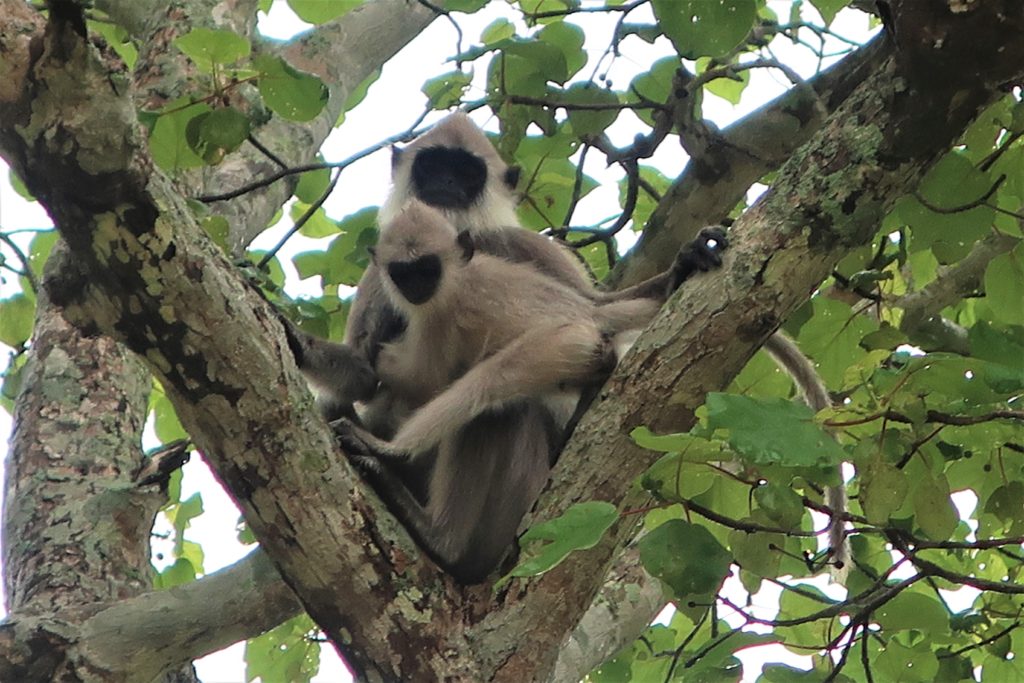 This enormous, 26-ton slab of stone was transported to Polonnaruwa from Minhale, 50 KMs away. It details the exploits of King Nissanka Malla (ruled 1187-1196).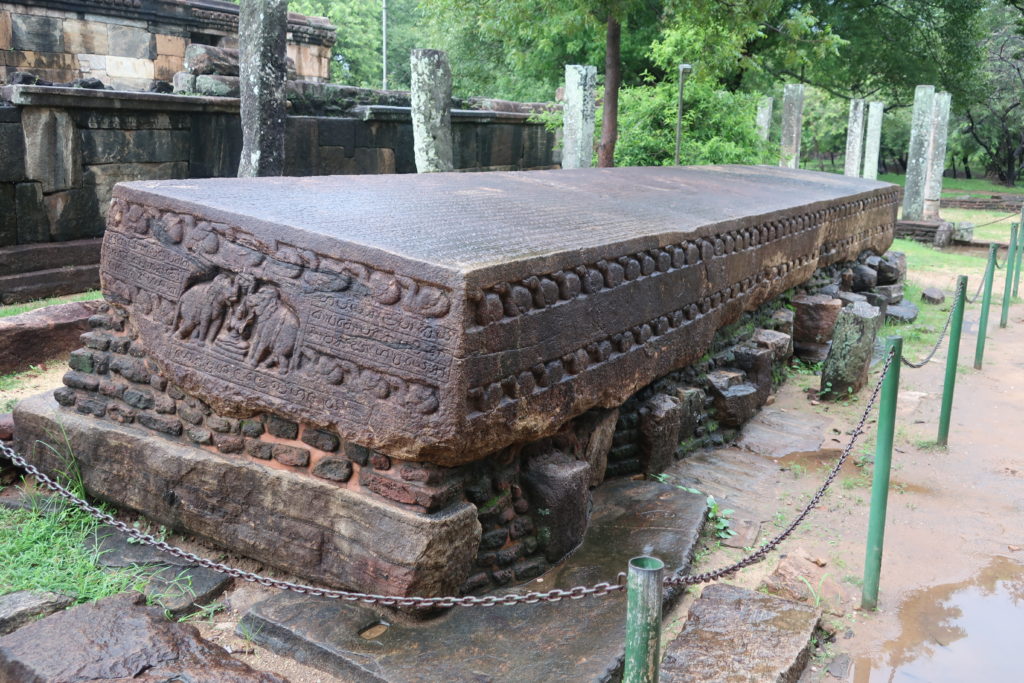 At Gal Vihara, there are four giant Buddha statues.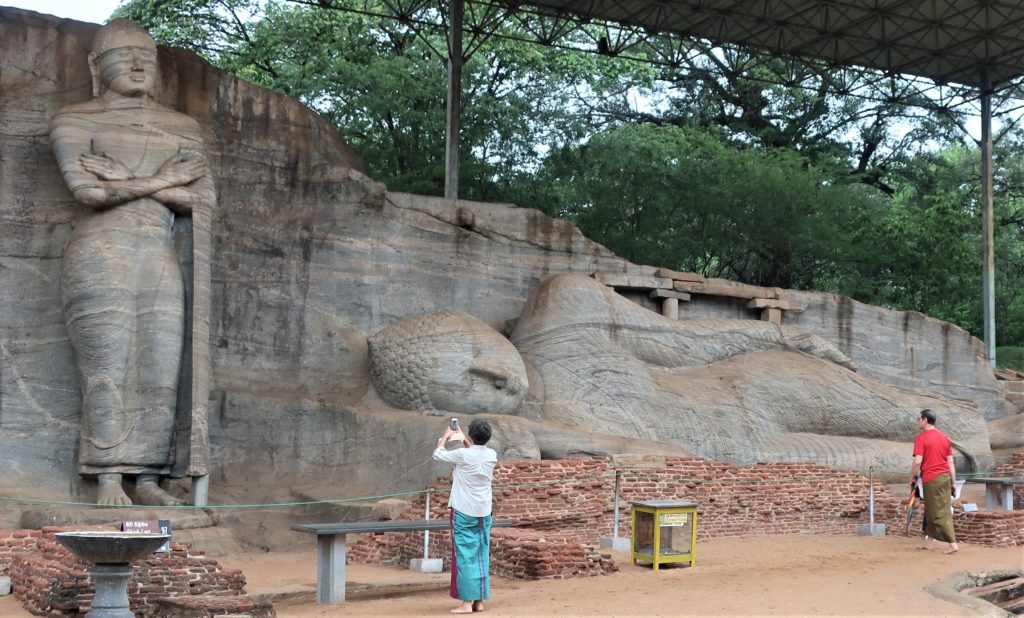 The standing one has an unearthly attitude of casual cool. Almost Fonz-like.
Next morning, we visit the newly-opened Ancient Technology Museum in Polonnaruwa.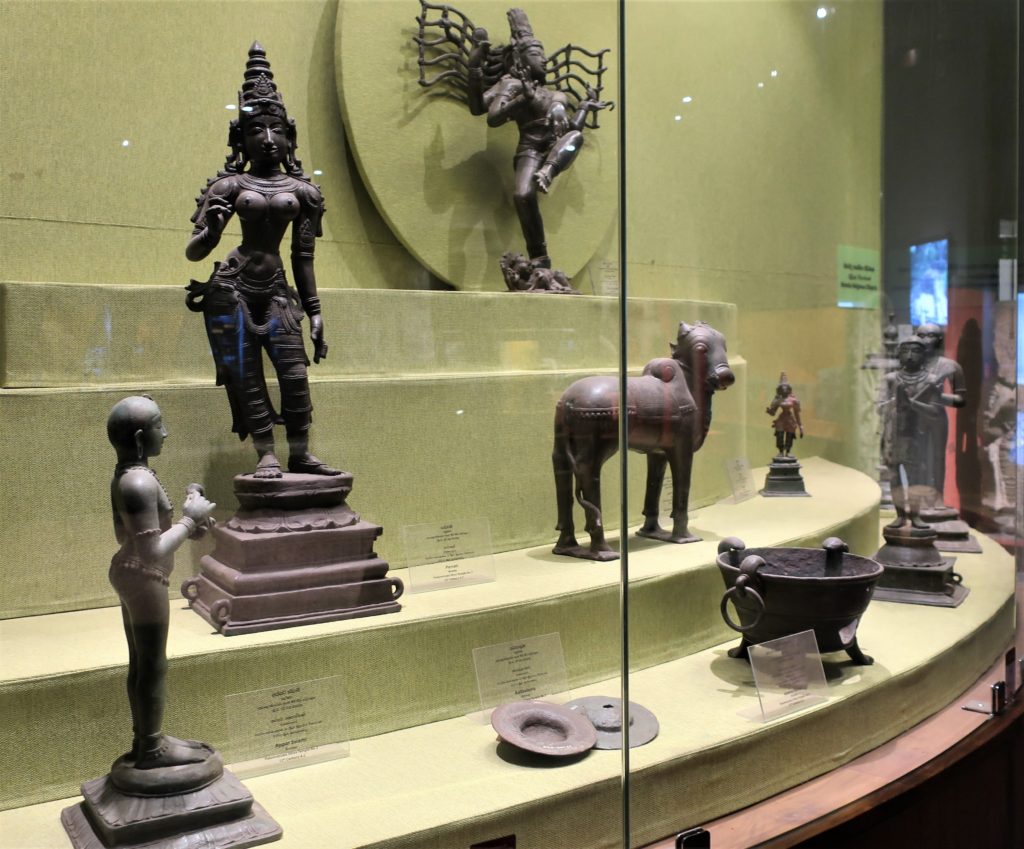 Sight or Insight of the Day
It's all about the elephants. We've been eager to see more since we saw that pair in the field a while ago.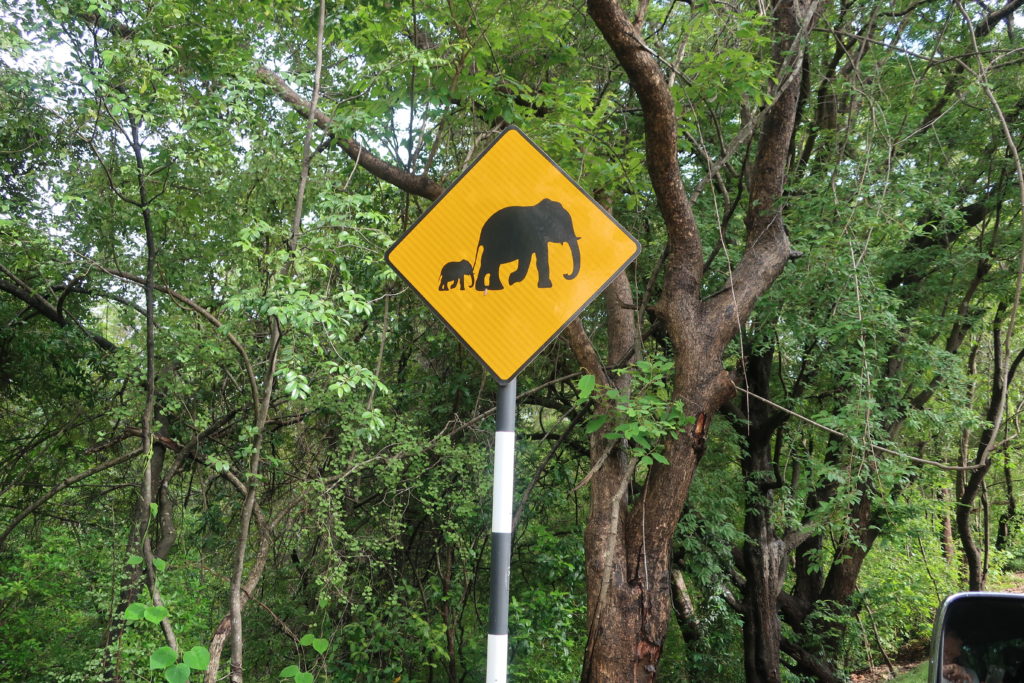 We organize an safari in Kaudulla National Park.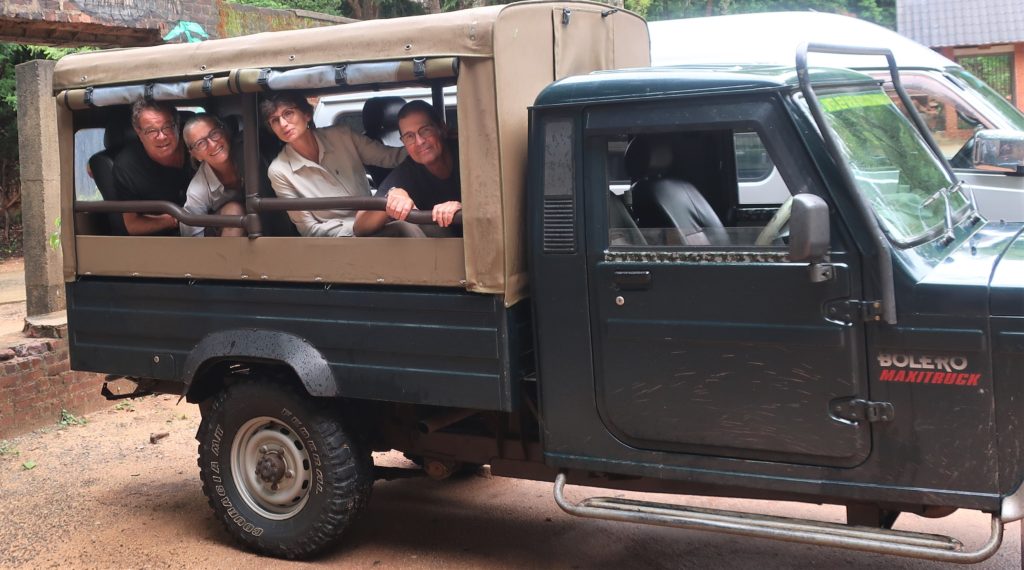 We're not disappointed. We get much closer than we did on our initial encounter.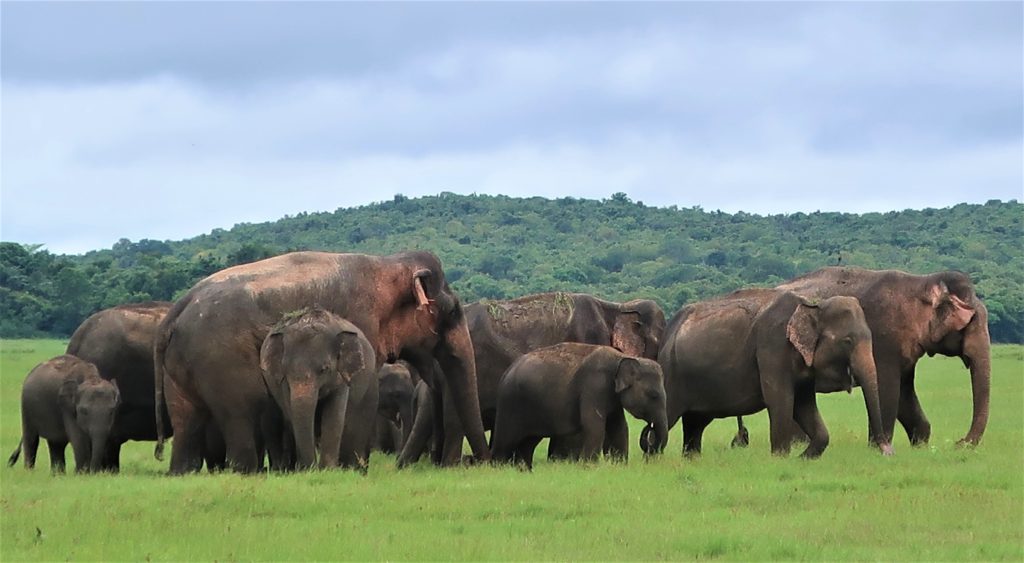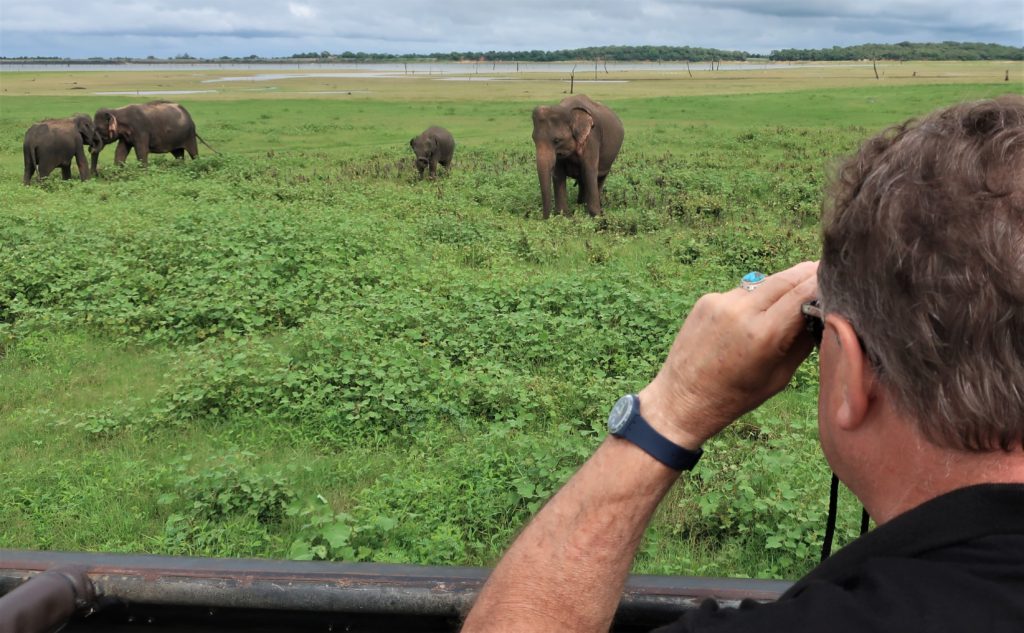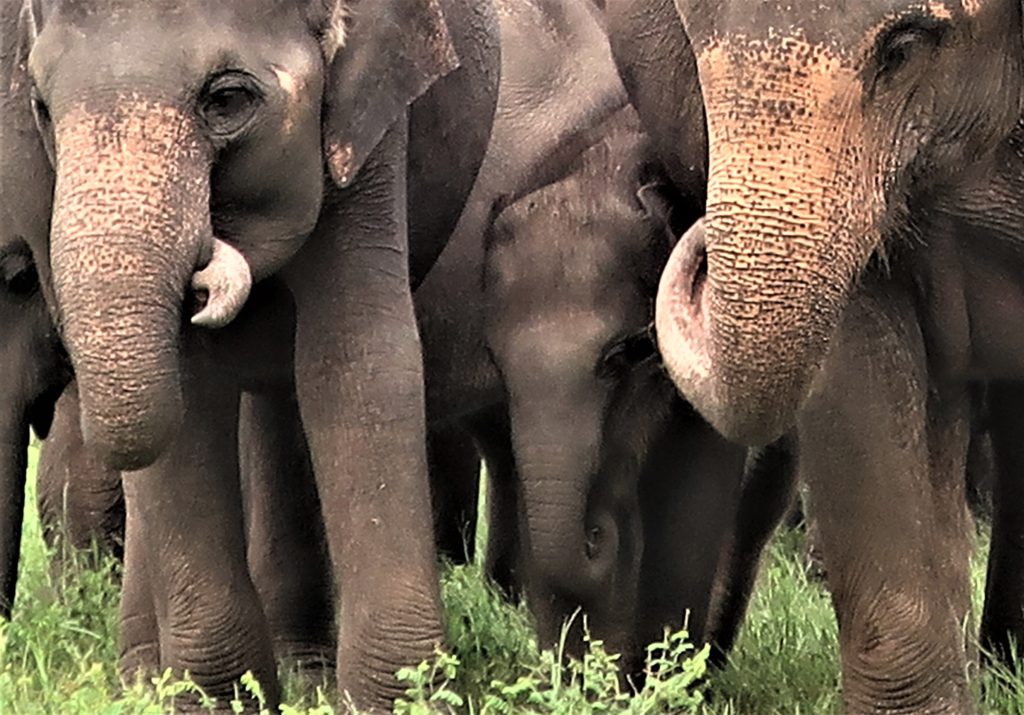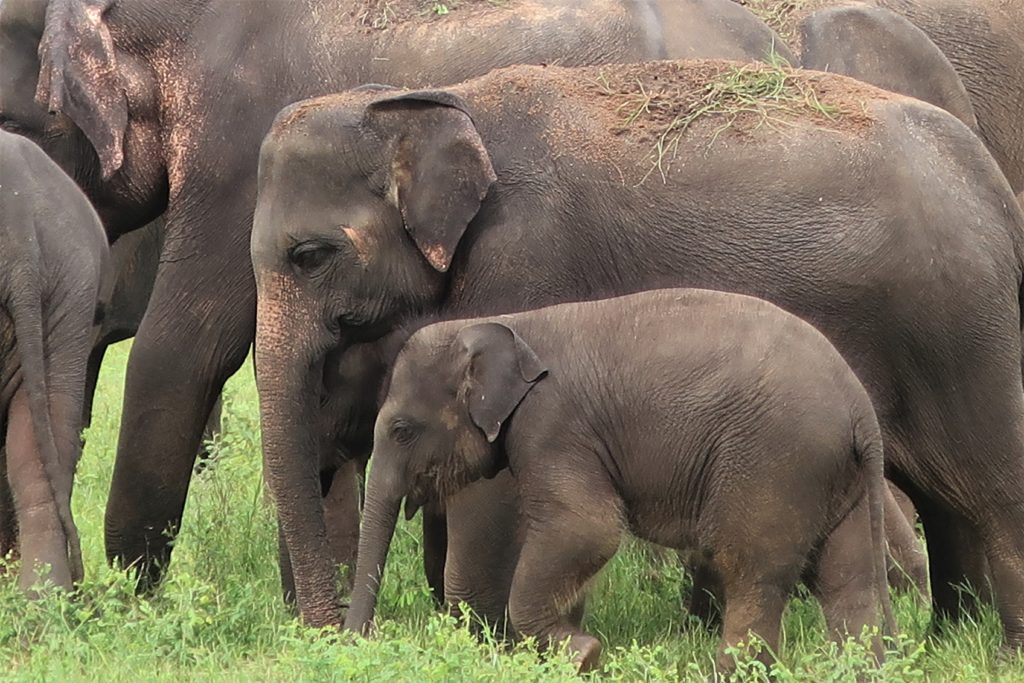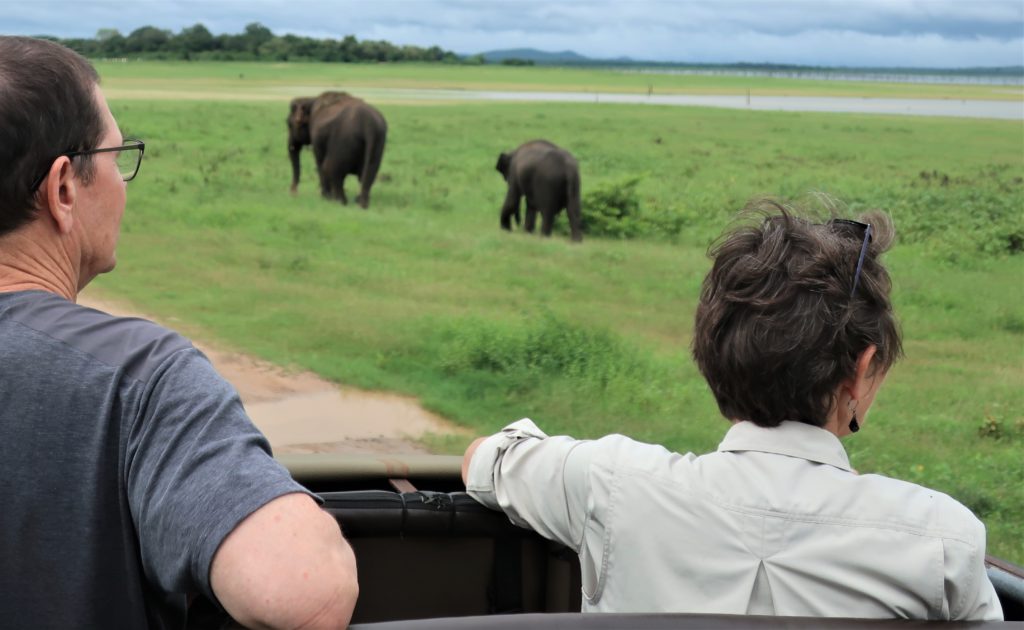 Besides elephants, we see other wildlife. Such as this jackal chasing another jackal.

Or these two peacocks. There are lots of wild peacocks in Sri Lanka.

In a dramatic moment, we are charged by a female elephant.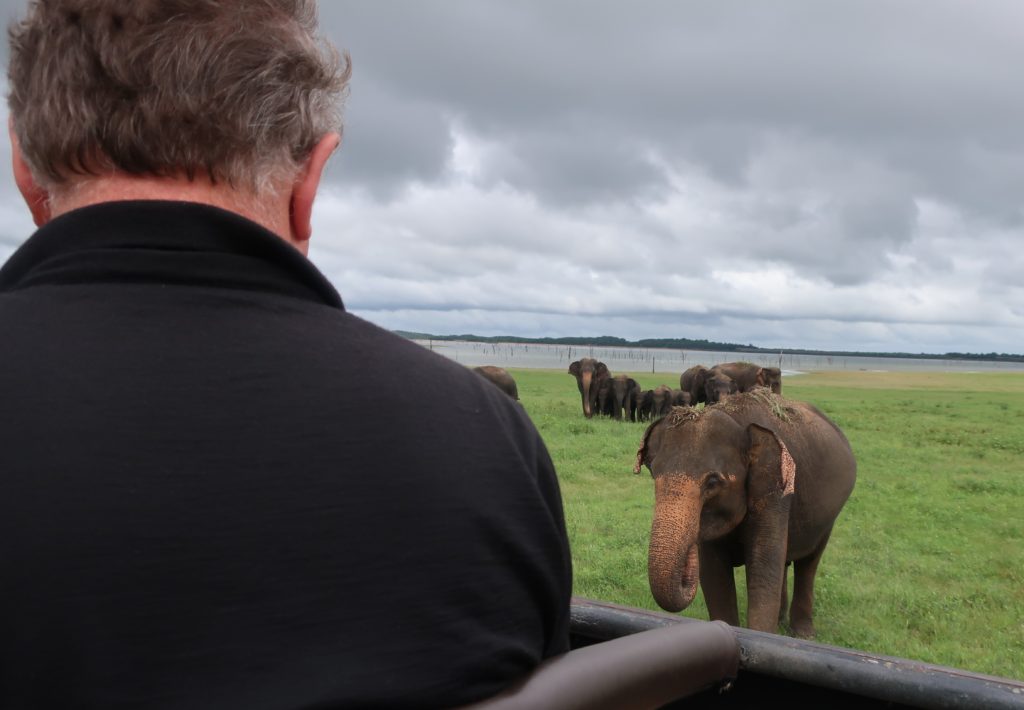 Following a few warning signs, she decides she's had enough of our potential threat to the young ones and makes a determined beeline for our (very open) vehicle. We make a hasty getaway.