We fix a leaky tire in Clarens, South Africa before crossing the border into Lesotho.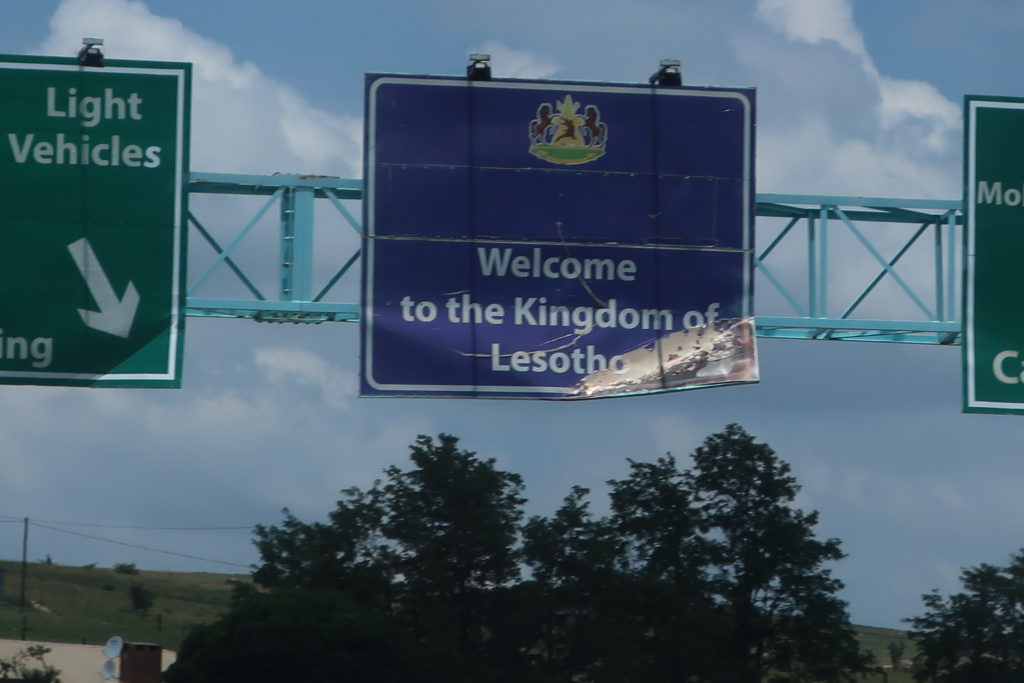 Lesotho, like every country in Africa, suffers from appallingly bad government. It's pretty, though.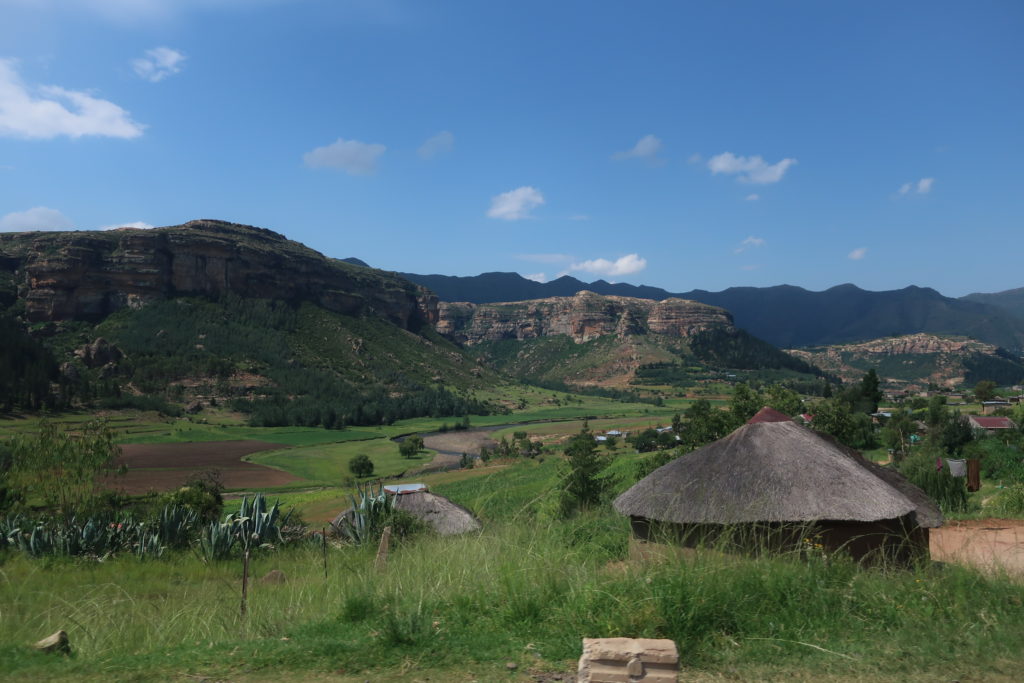 (I often marvel how places like Canada and Australia can have politicians that range from 'mediocre' to 'God-awful' and still be nice places to live. Most places are not that lucky.)
Two aspects of Lesotho stand out: horses and blankets.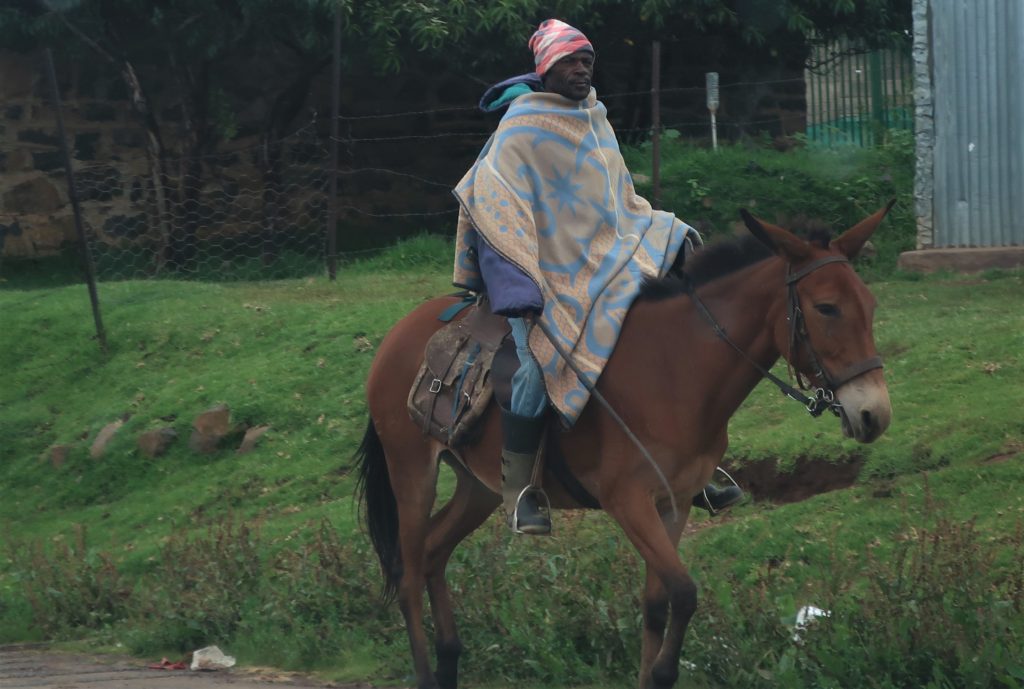 Basotho blankets serve many purposes.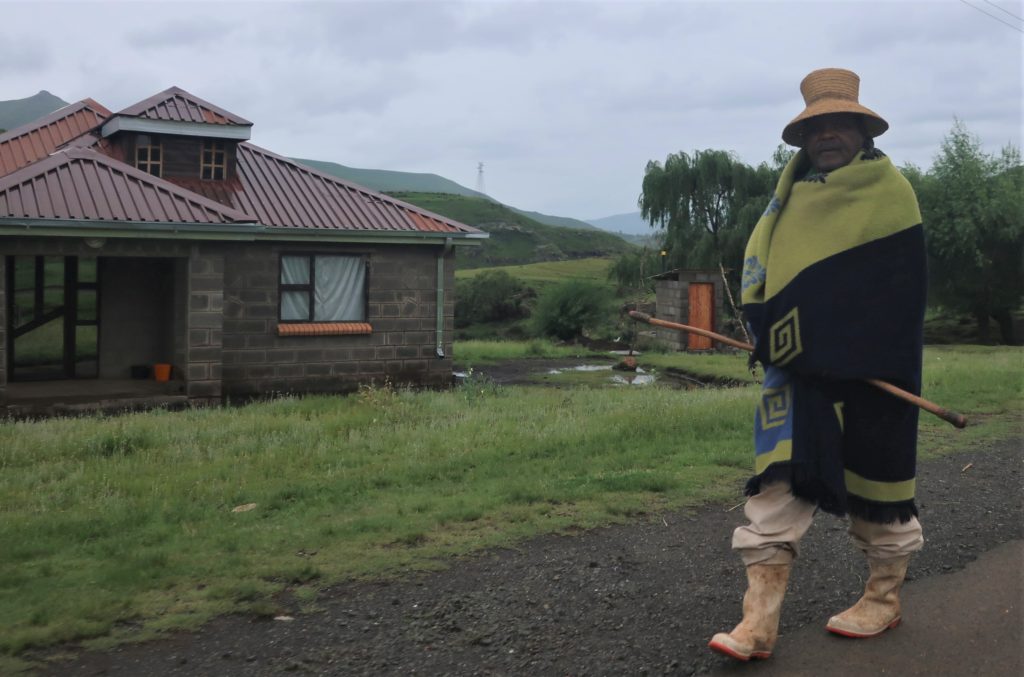 The blanket culture starts young.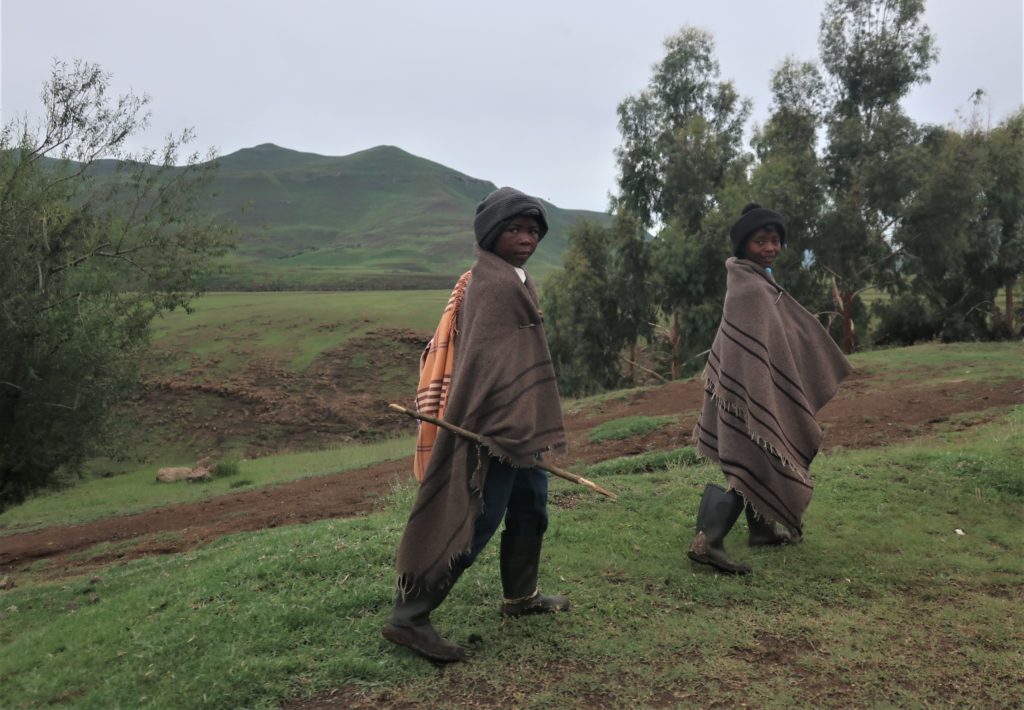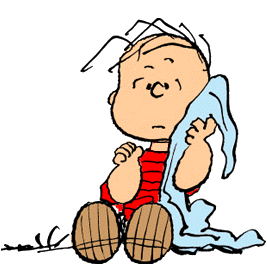 We spend a week at the Maliba Lodge. We alternate between taking road trips and hiking in the park. (The lodge is located in Ts'ehlanyane National Park.)
One day, we visit the Katse Dam.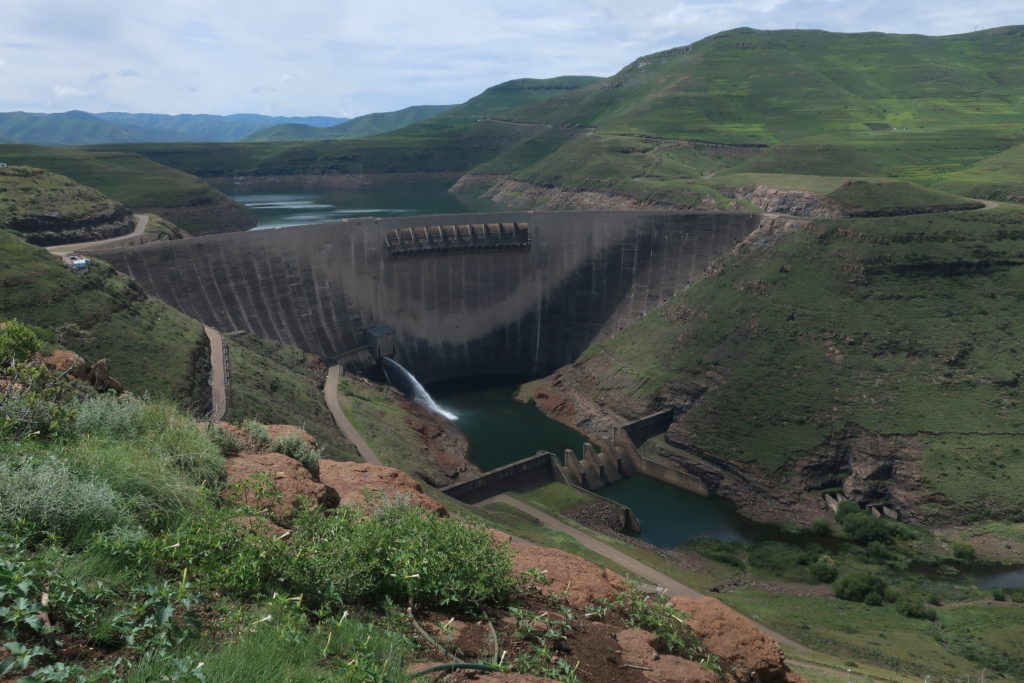 You can tour the inside of the dam. (But can't take pictures, for some reason.)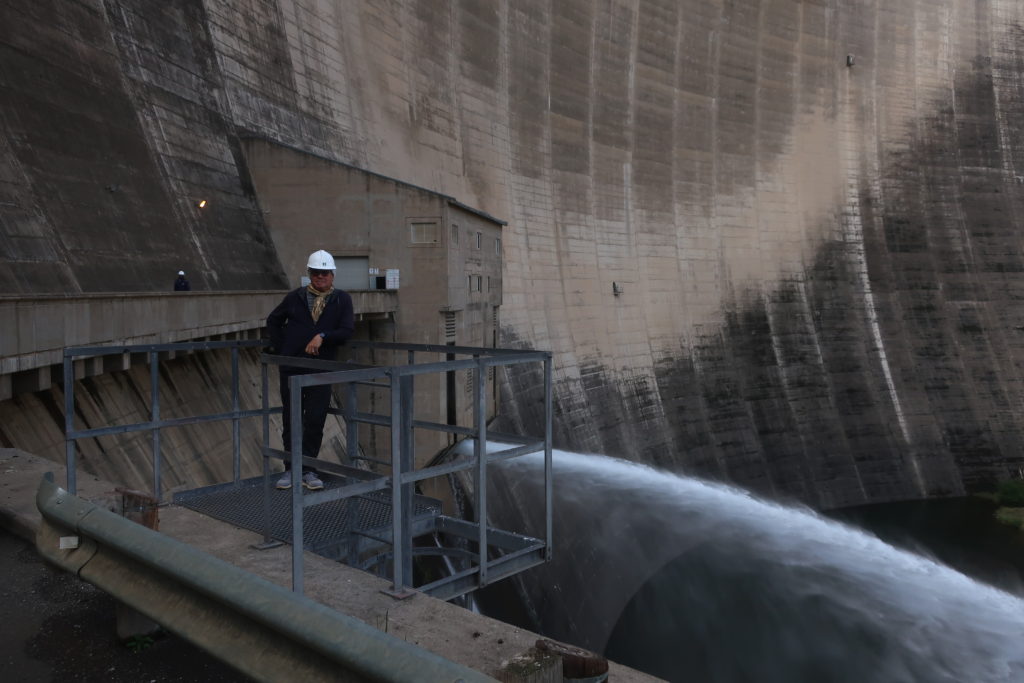 There are a couple of Danish nurses on our tour of the dam. They're volunteering at a hospital in a town up the road.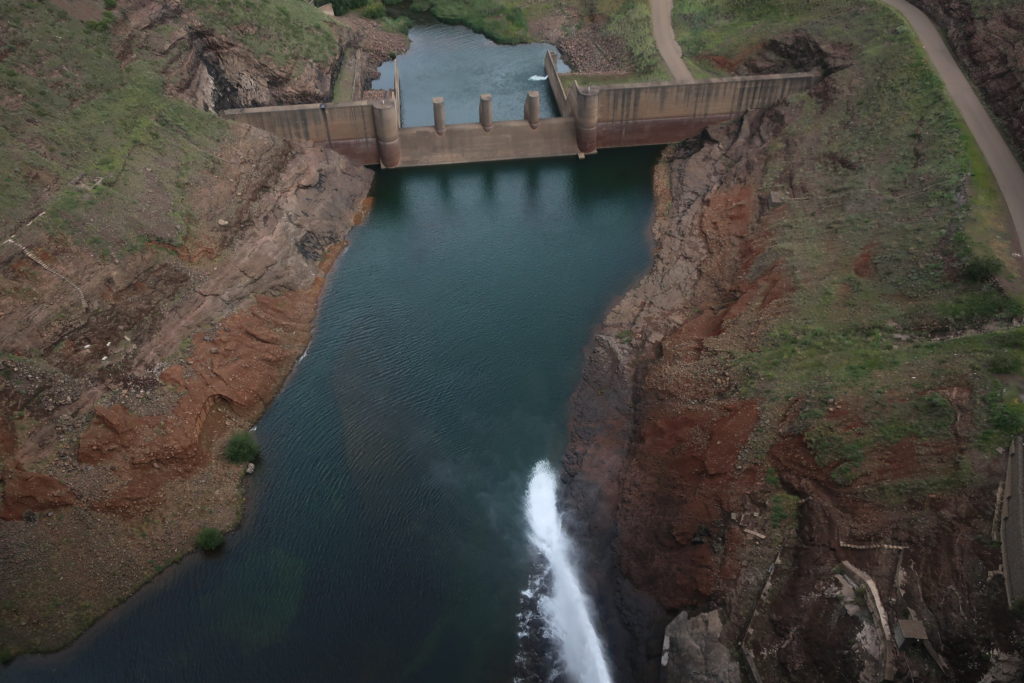 Goats and sheep abound. Lesotho is a big producer of mohair. Or was, until the government gave sold a monopoly on the export of mohair to a single Chinese man. (Who has stopped paying the farmers.)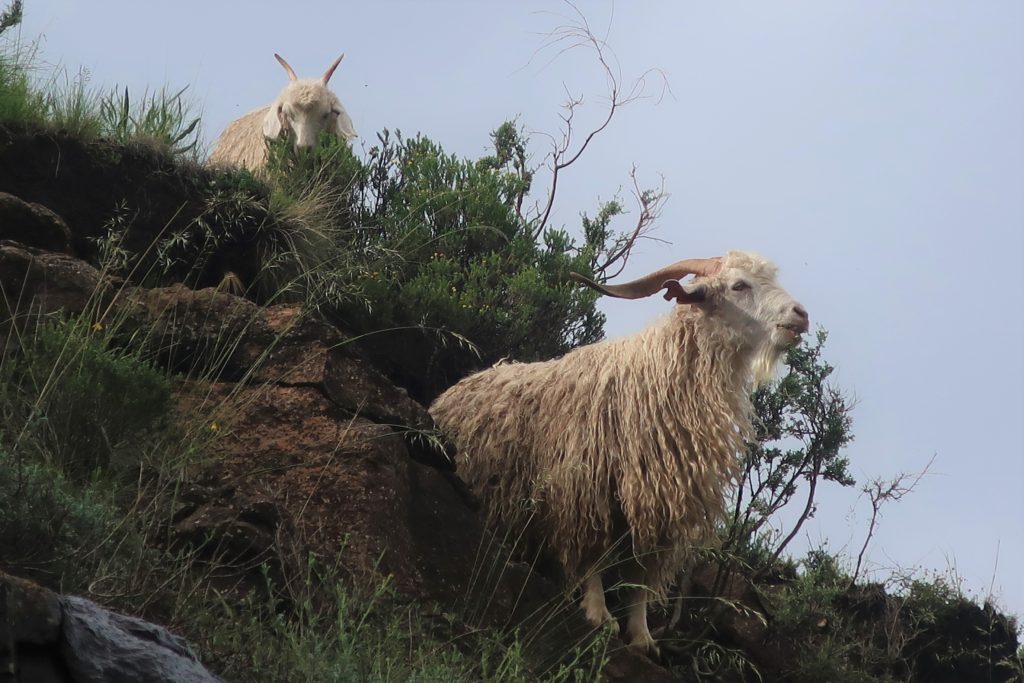 No part of Lesotho is lower than 1,000 metres above sea level.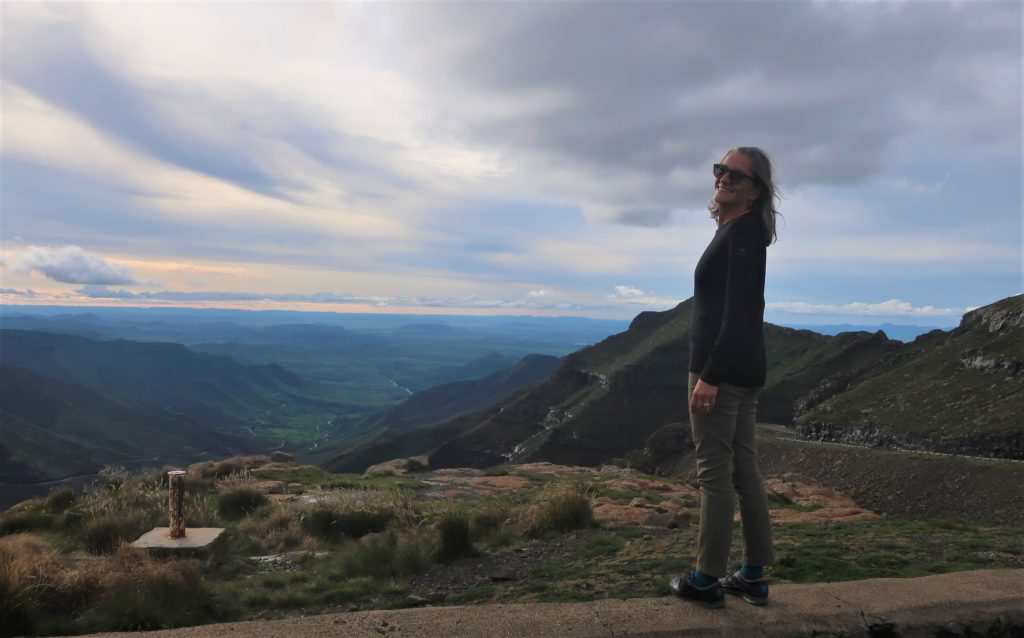 Another day, we drive around the northeast of the country as far as the Letseng diamond mine.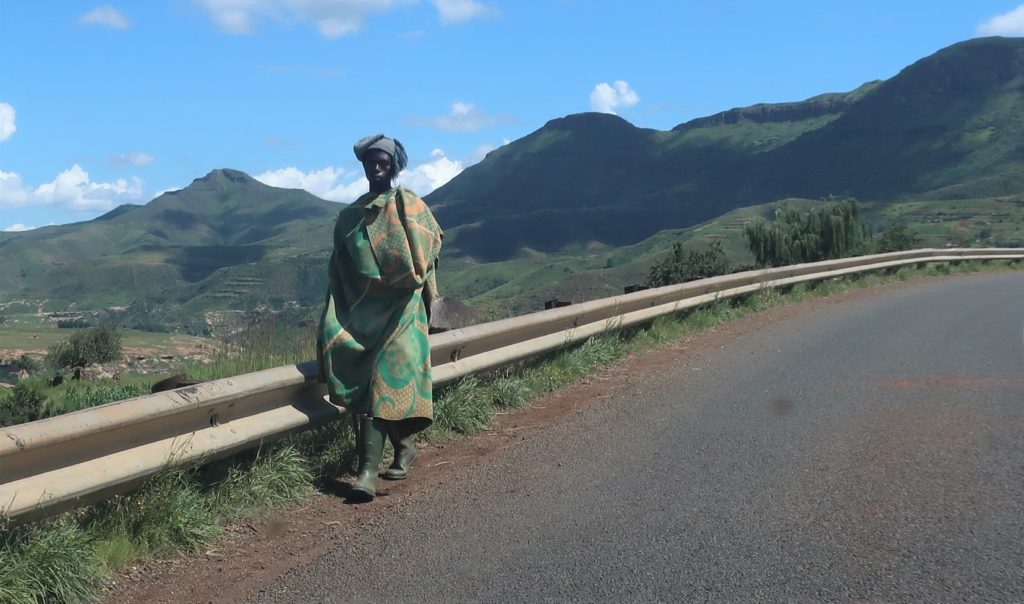 We spot this unusual bird along the way.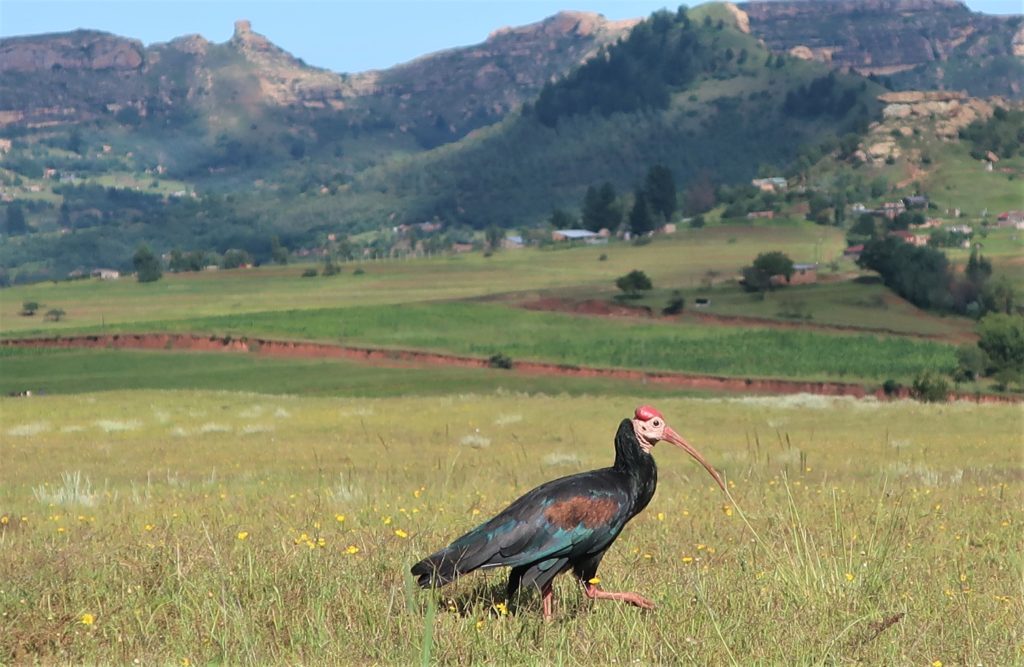 Some days, we hike the trails that criss-cross the park.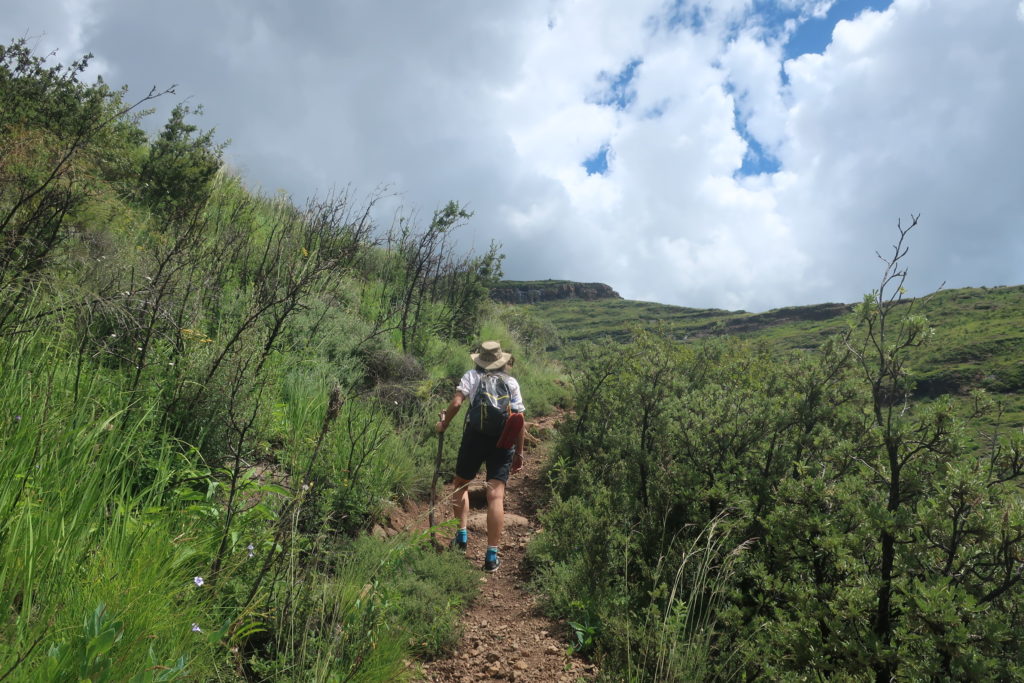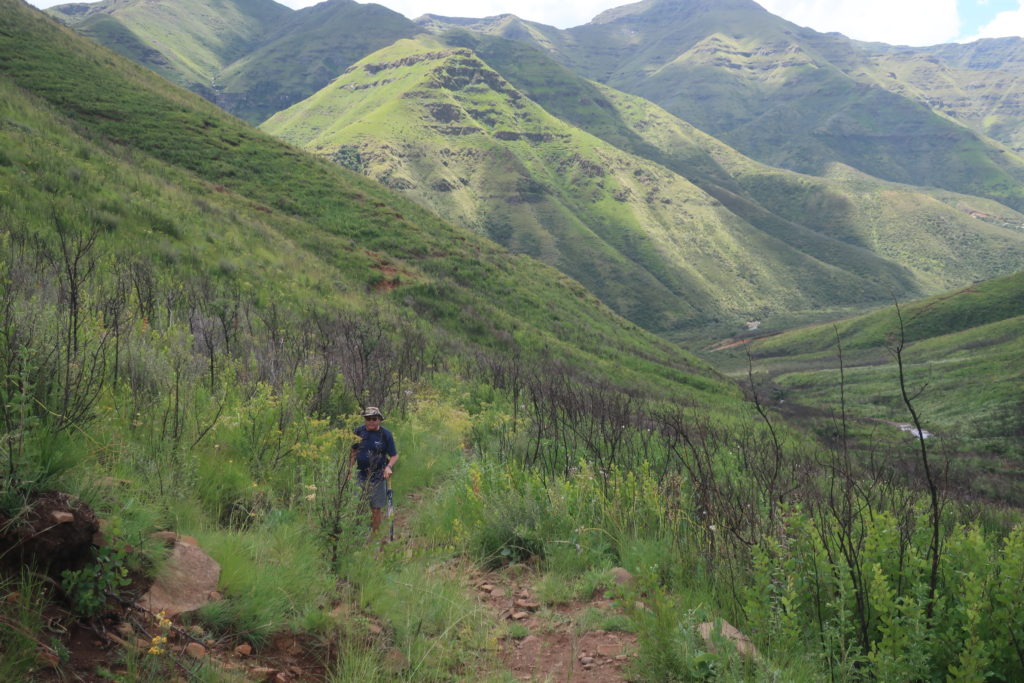 This beast appears nightly near our rondavel in Maliba. It's a full-grown eland. And it's huge.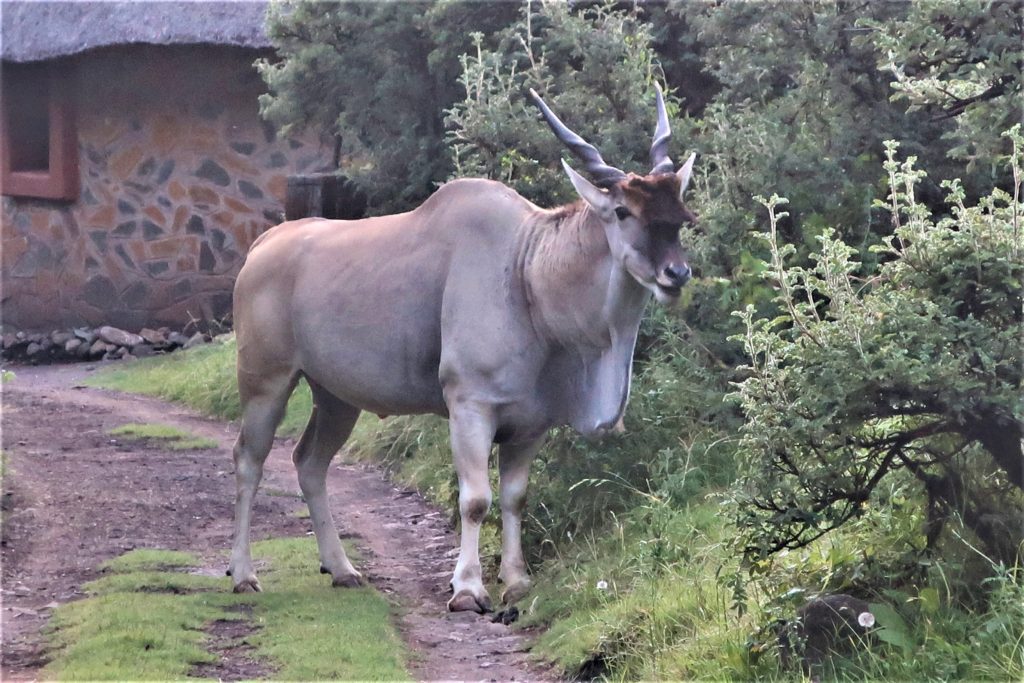 On our way to Roma, we stop near Leribe to see some dinosaur footprints.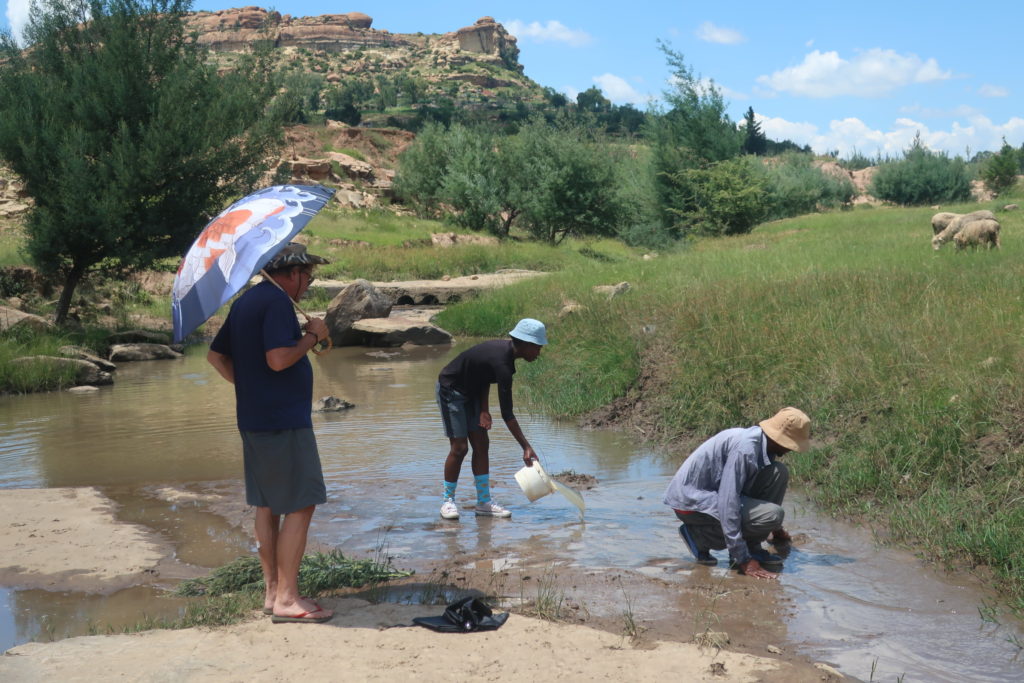 Supposed to be 200 million years old.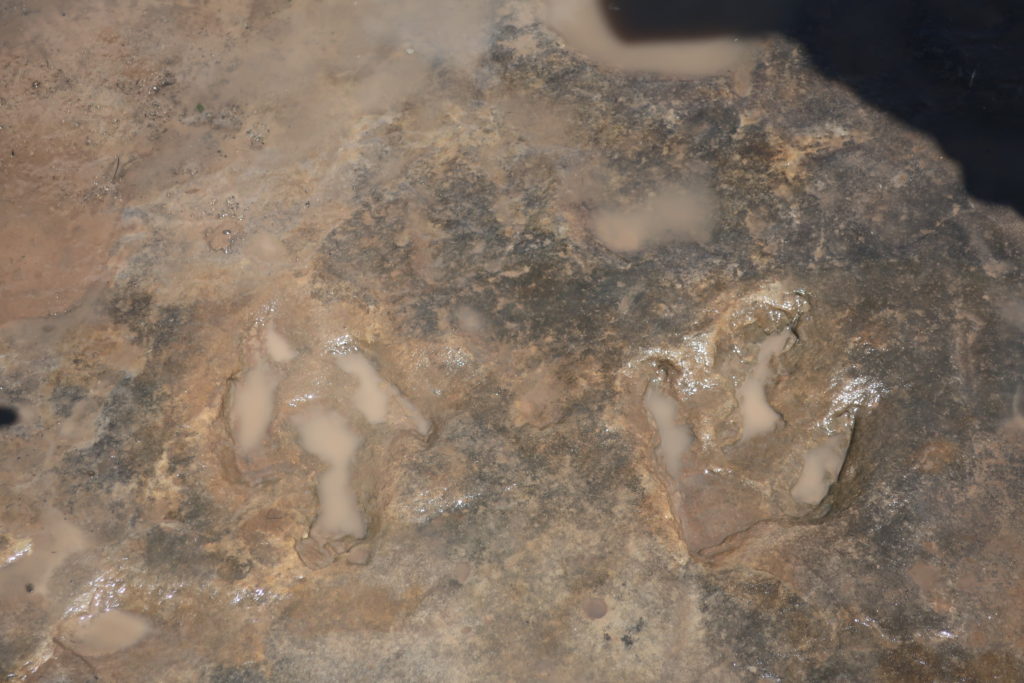 Roma is an interesting small town. We stay at the historic Roma Trading Post. We are so charmed, we spend five days here.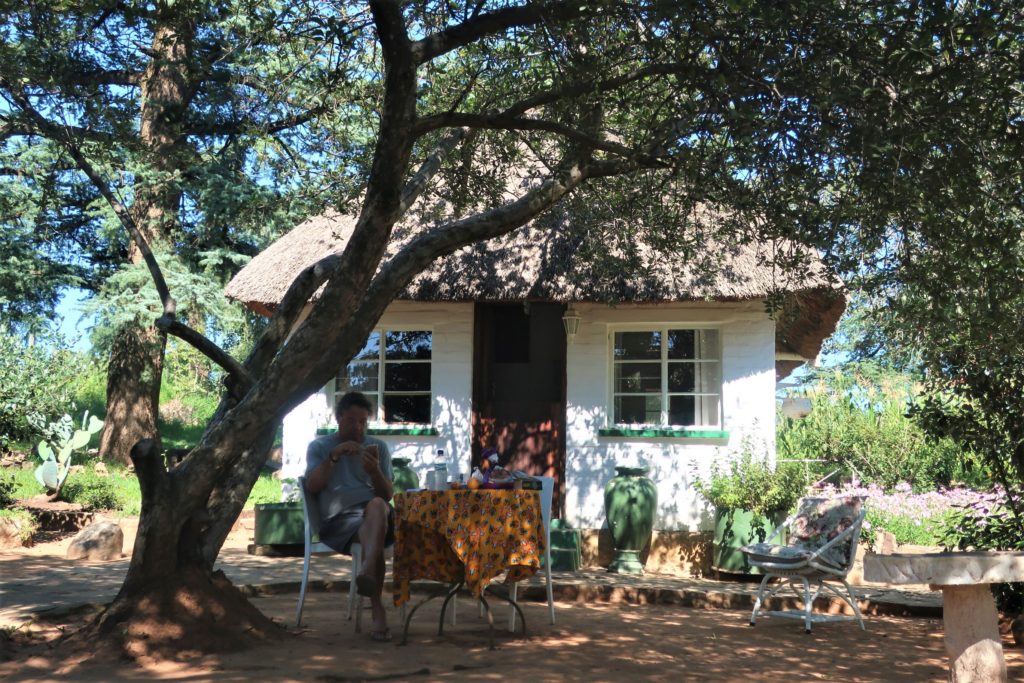 Our little bungalow has its own garden.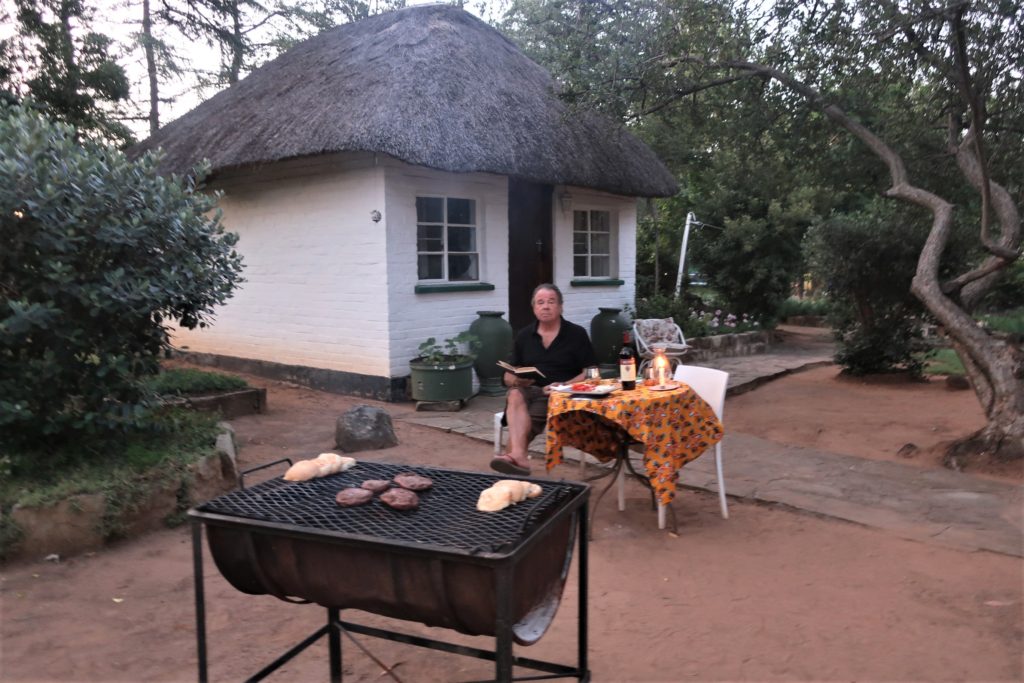 Thaba Bosiu is where the Kingdom of Lesotho got its start, under King Moshoeshoe.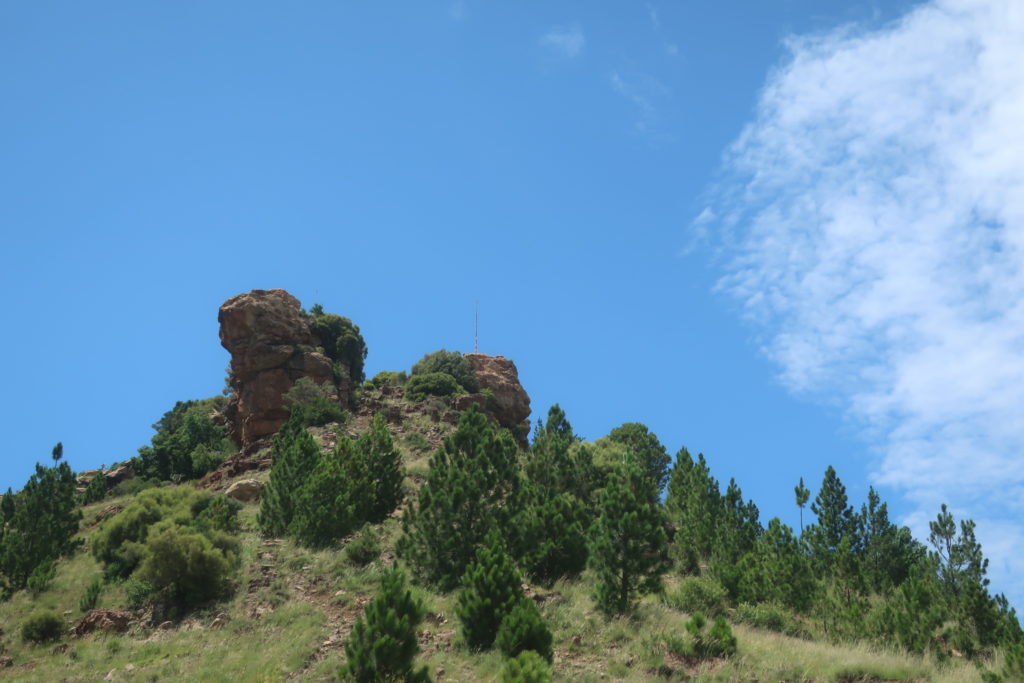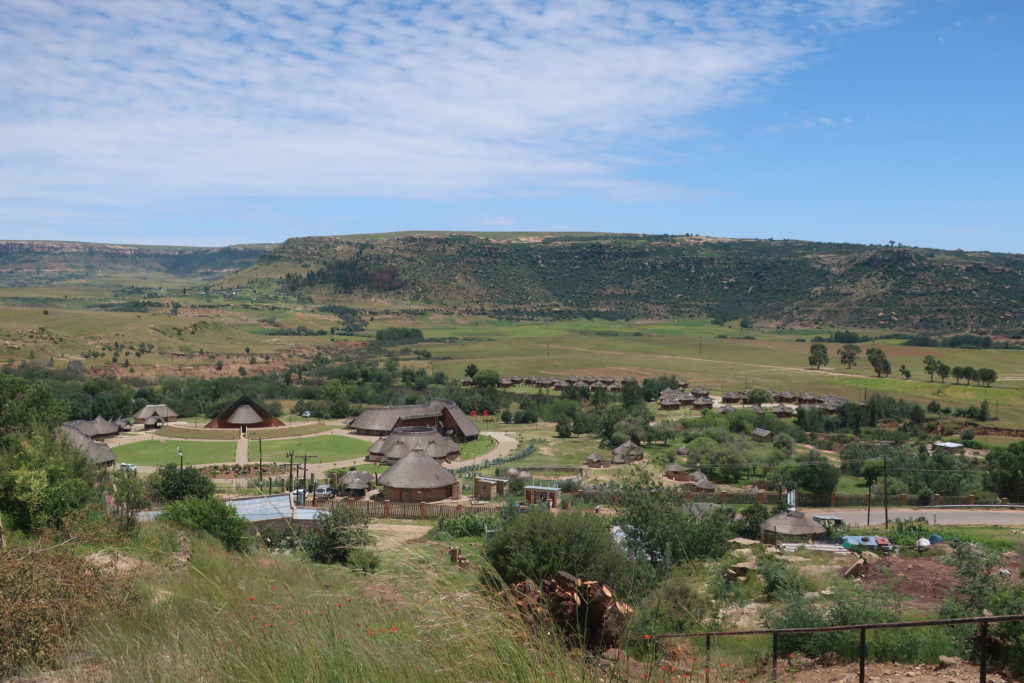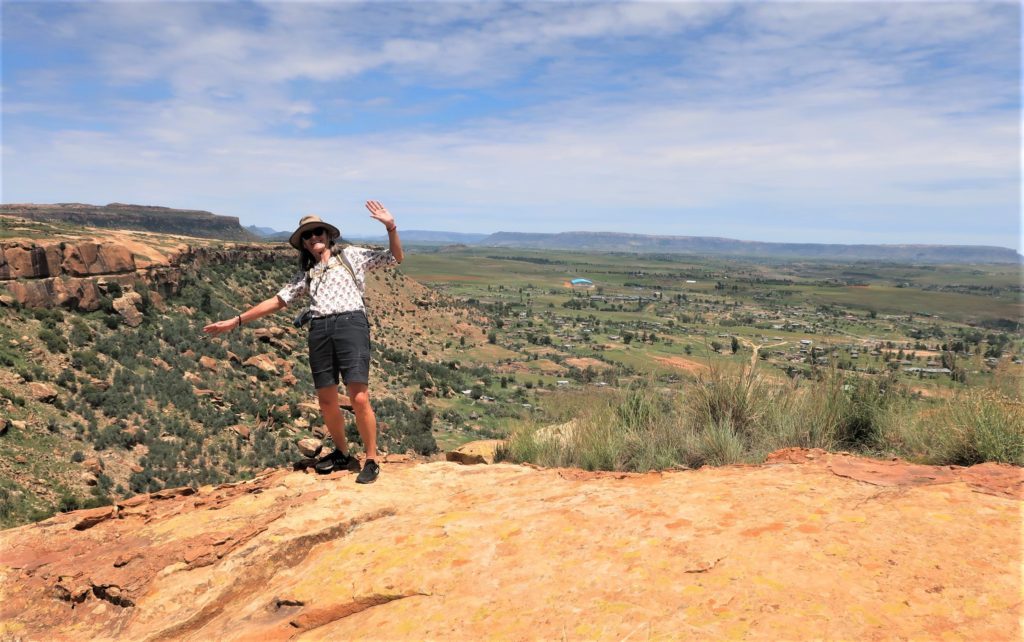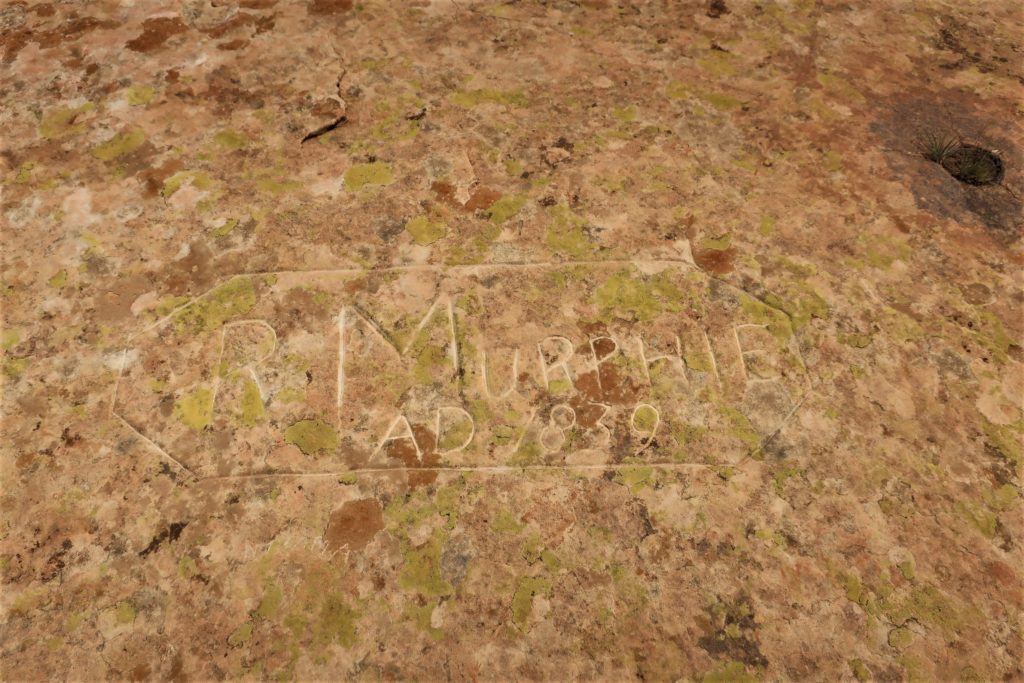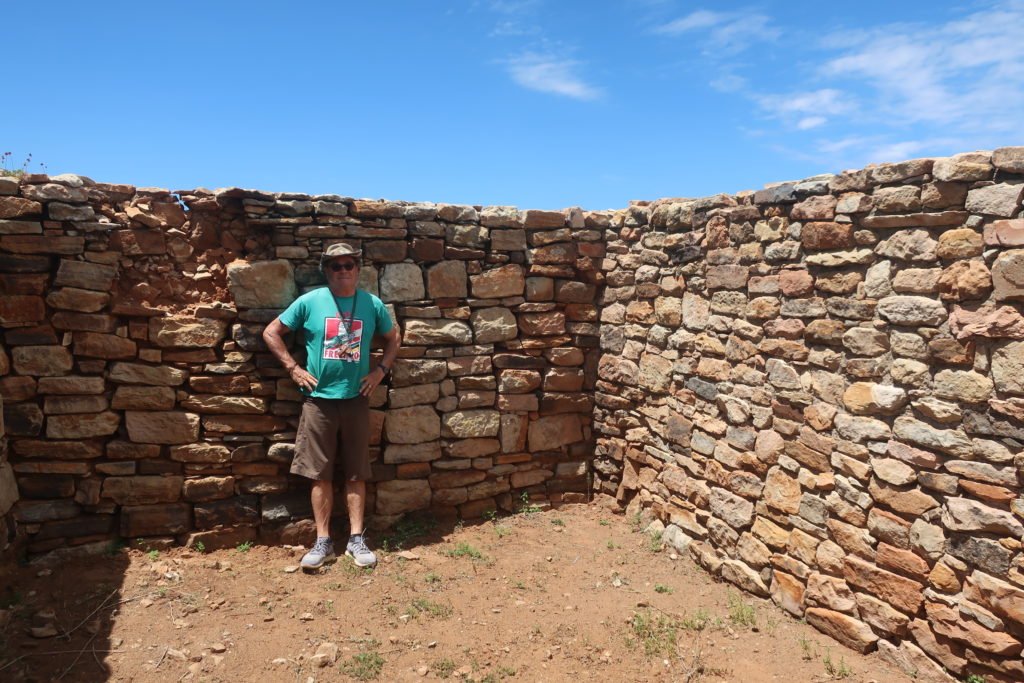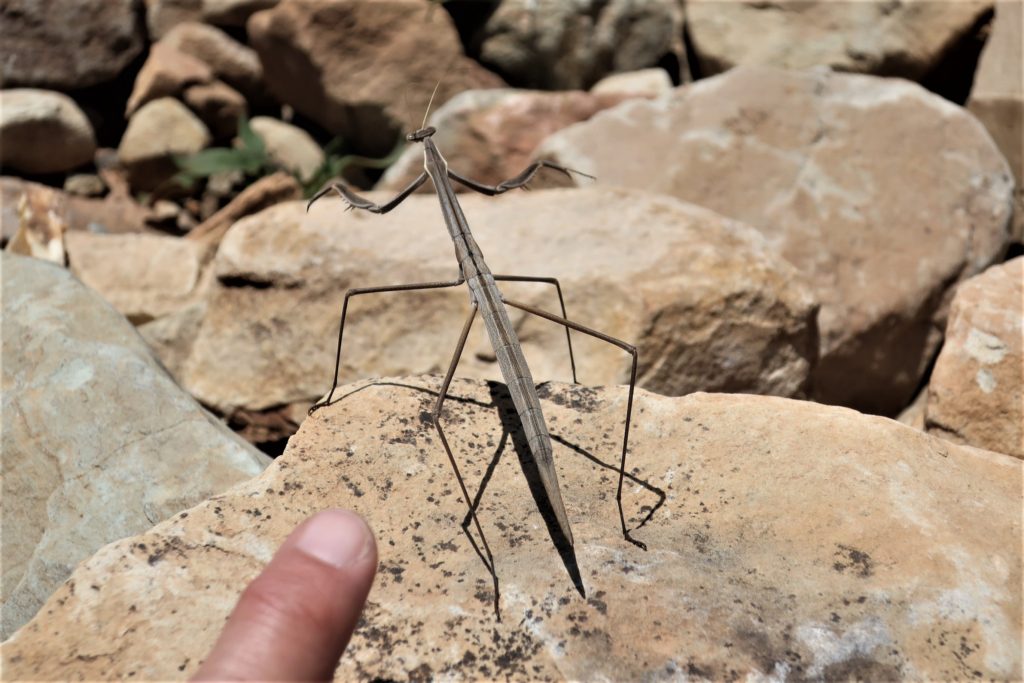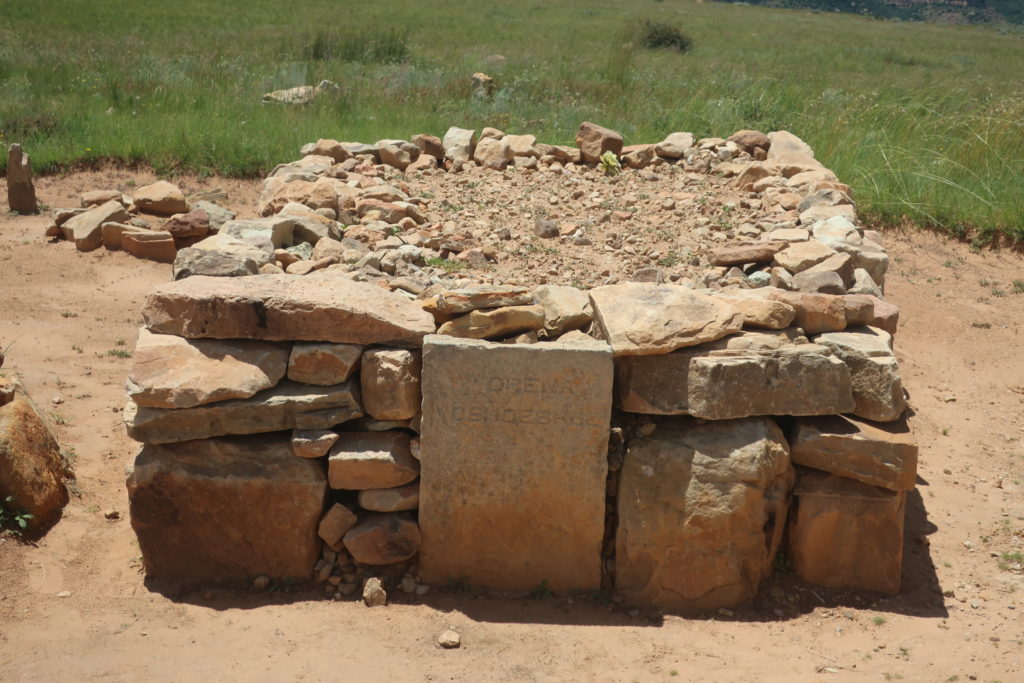 This is Mount Qiloane.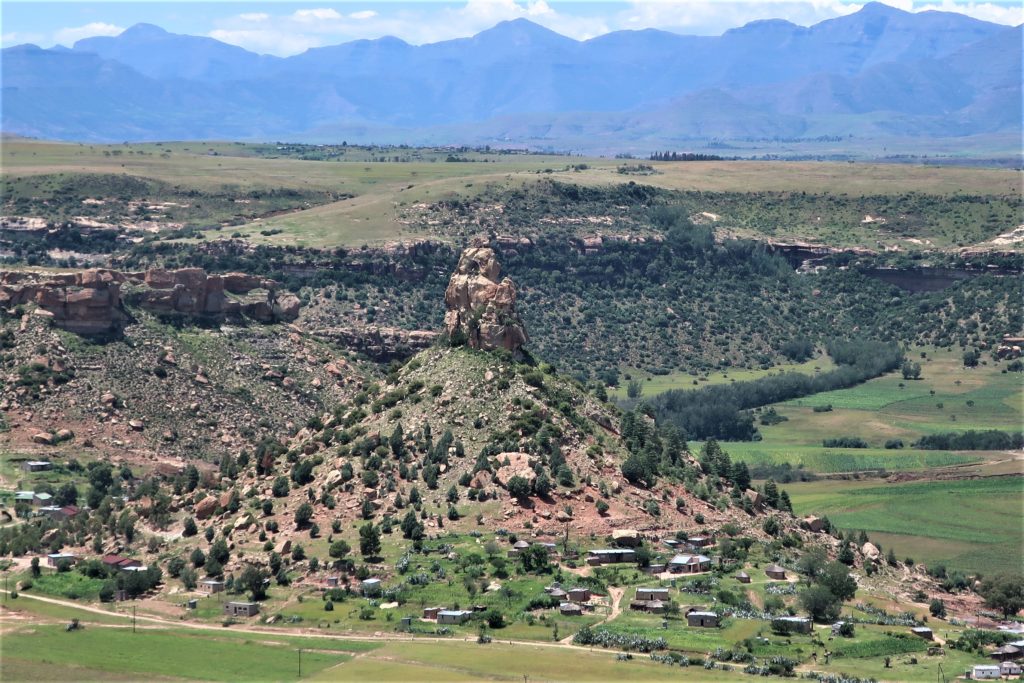 It's reputed to be the inspiration for the distinctive basotho hat, or mokorotlo.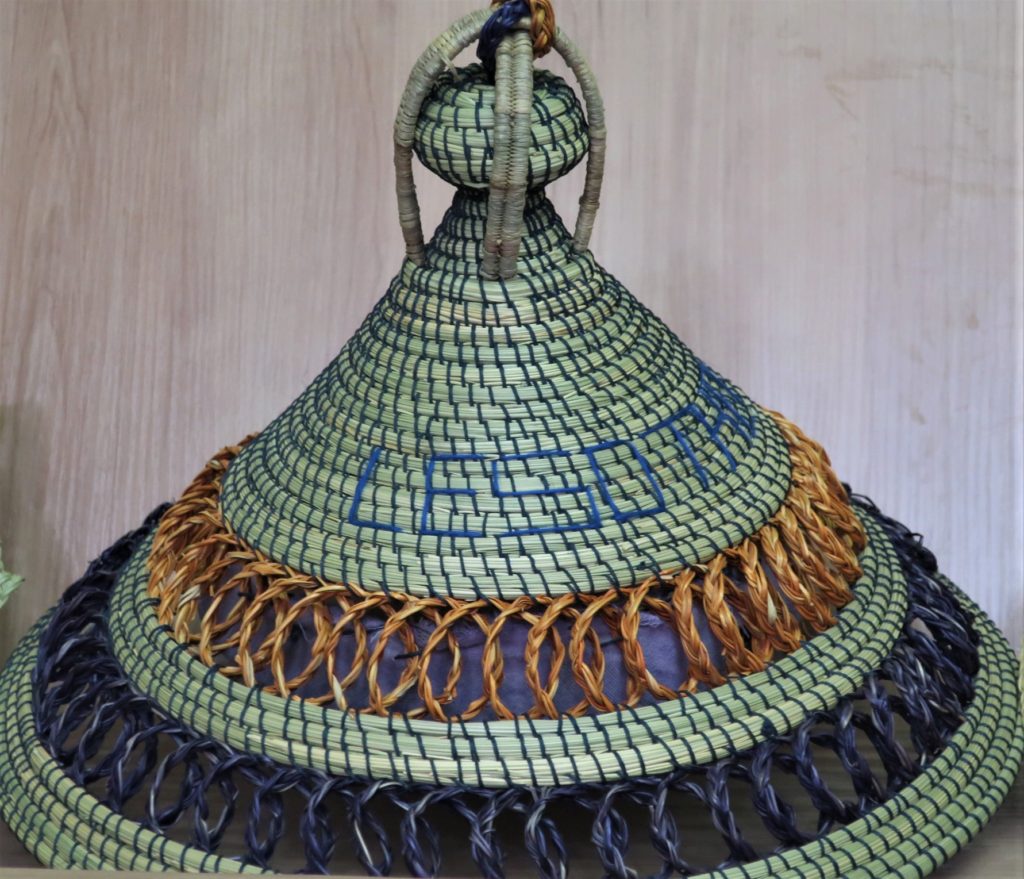 …which is also found on the license plates….

….and the national flag.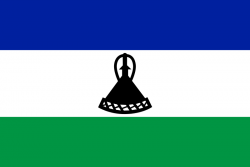 From Thaba Bosiu, we drive to the historic town of Morija.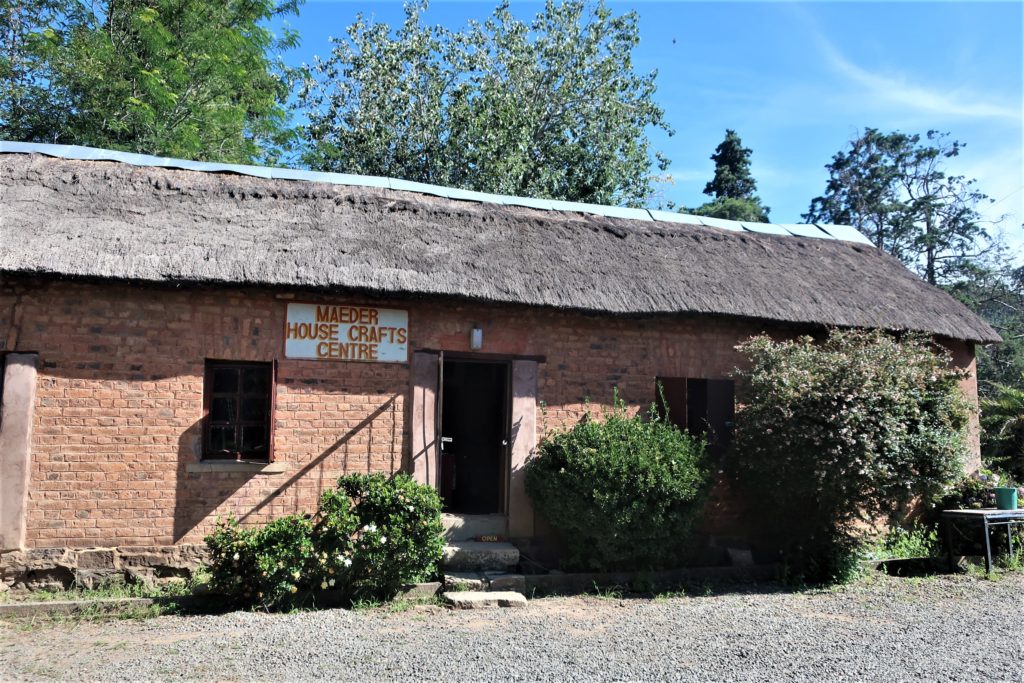 We get lost on the way back to Roma. Turns out we stumble onto a private dwelling area that belongs to the King of Lesotho.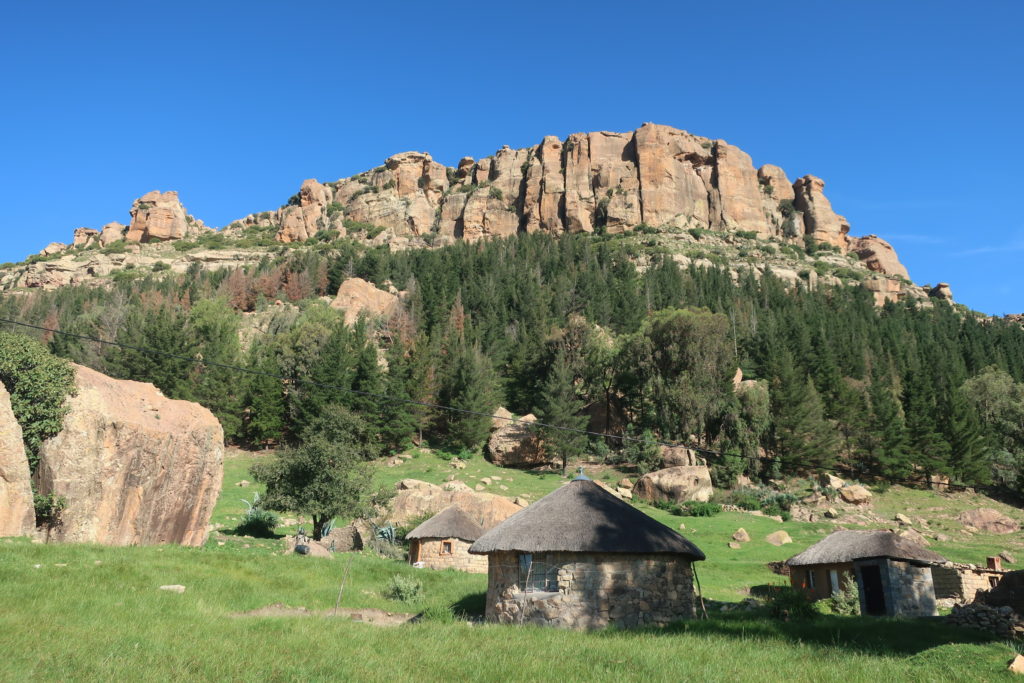 Security personnel point us to the right track.
Next morning, we spend a few hours in Maseru, the pocket-sized capital city.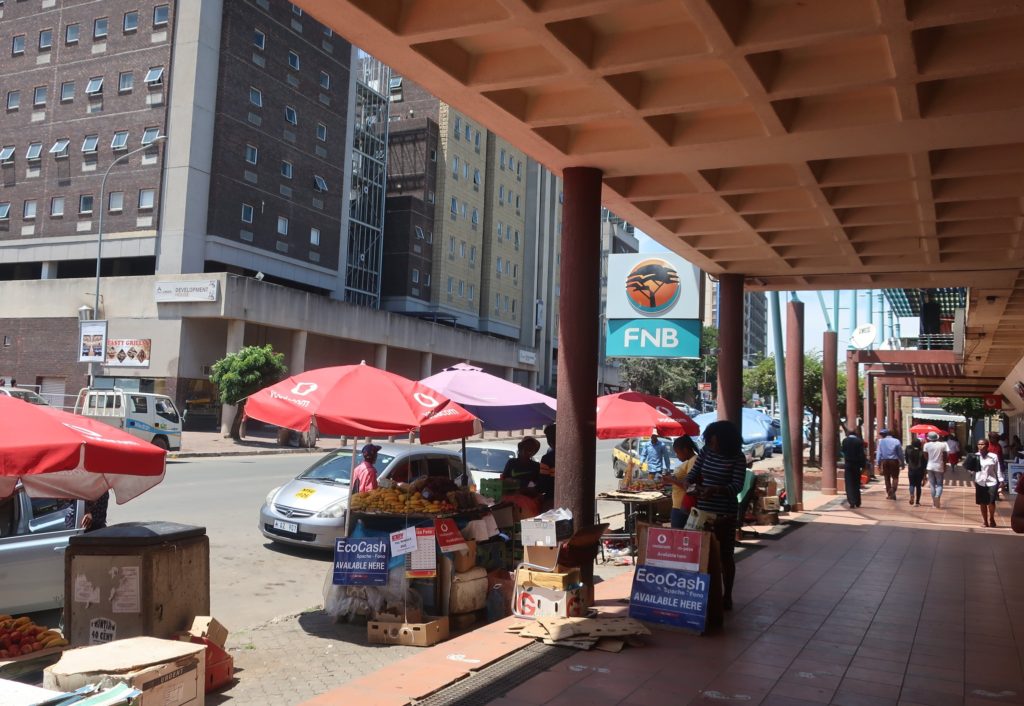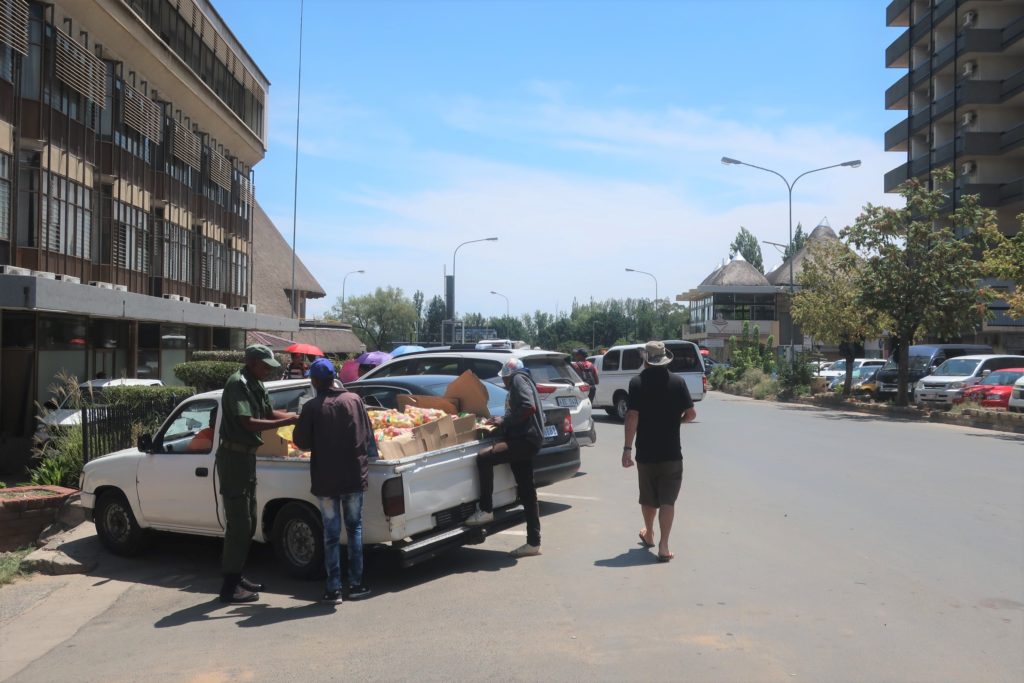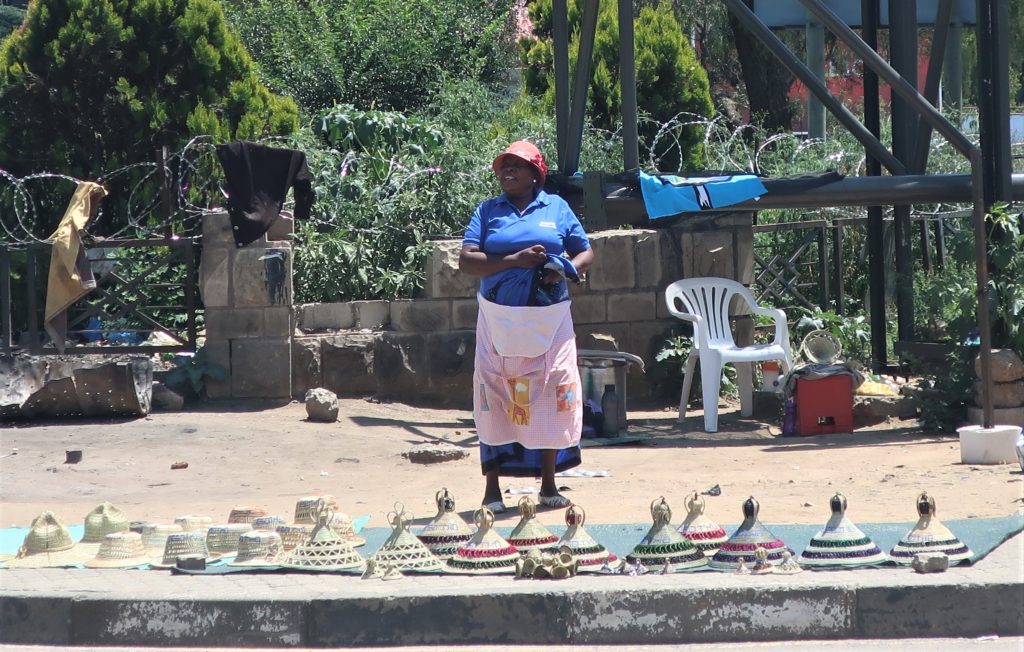 After departing Lesotho, we break our journey in Kroonstad, then it's up the N1 to Johannesburg.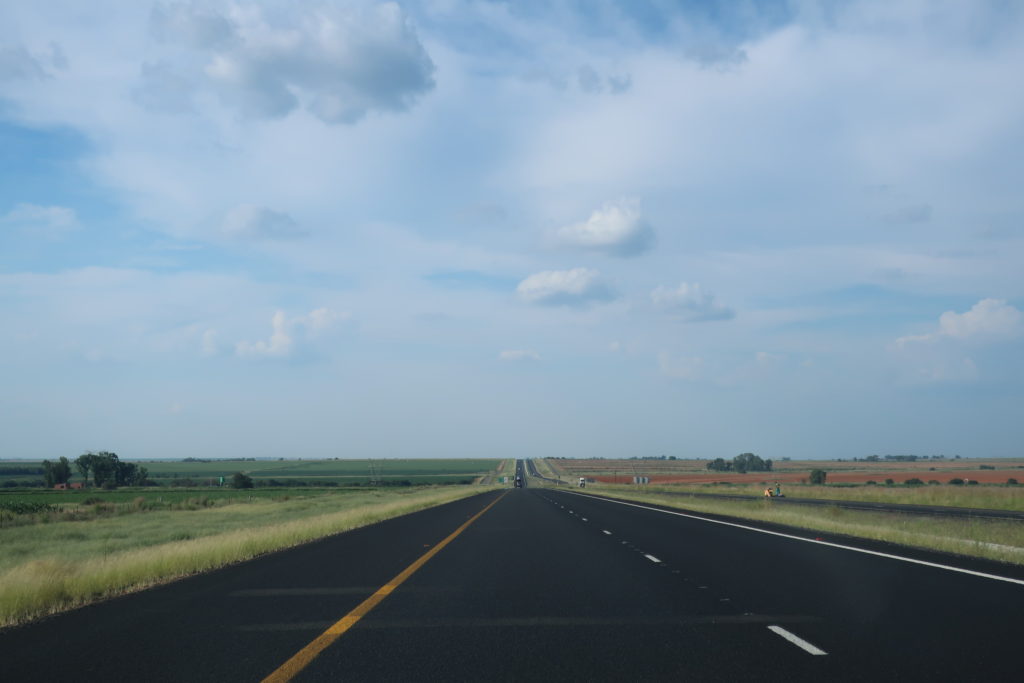 The smooth ribbon of the N1 is a far cry from the potholes of the Lesotho road system.
Sight or Insight of the Day
We admit it – we're suckers for baby animals. We pass many on the roads here.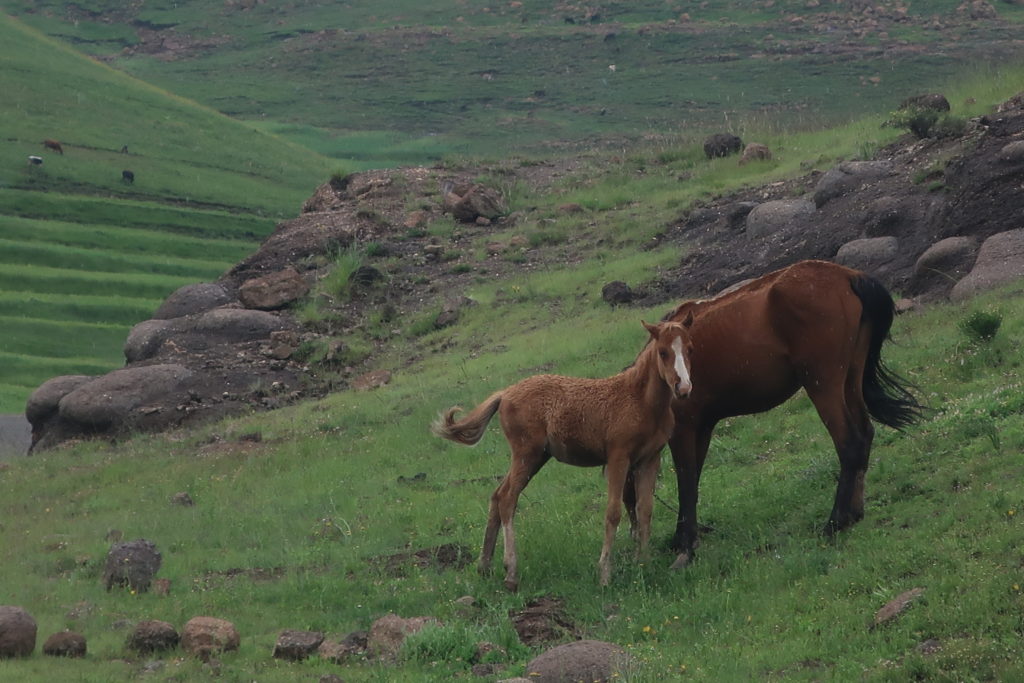 The mountain climate seems to make them extra-fuzzy, which amps up the cuteness factor.