From the Natal coast, we go inland to the town of Dundee.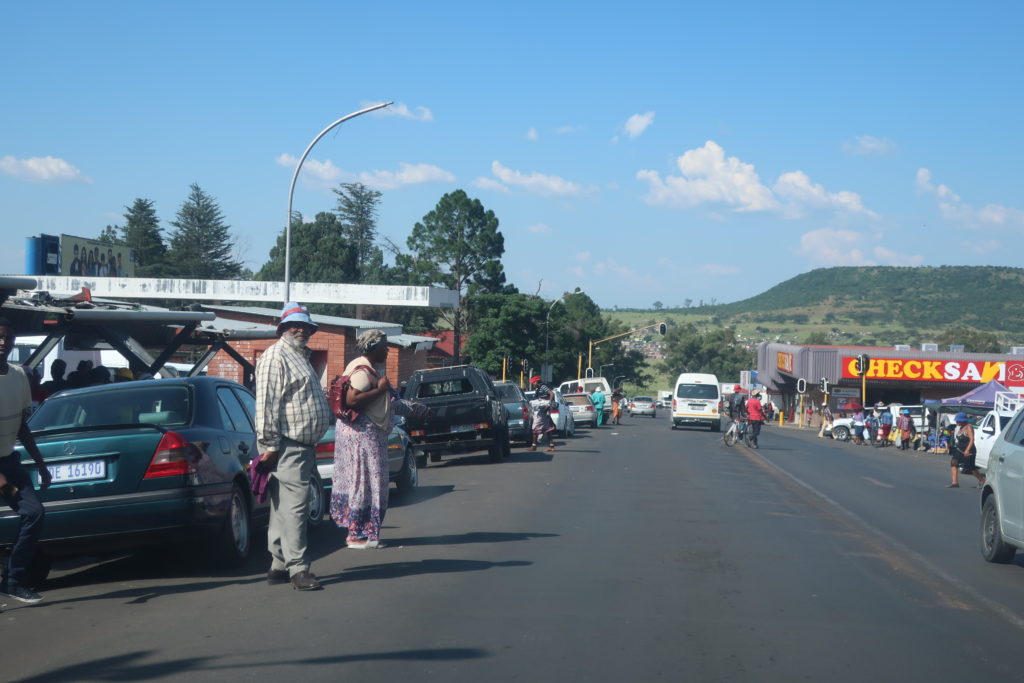 This part of KwaZulu Natal is the site of many battlefields dating from the Boer War and earlier, such as the Zulu War of 1879.
One of the first and most disastrous battles of that war was Isandlwana.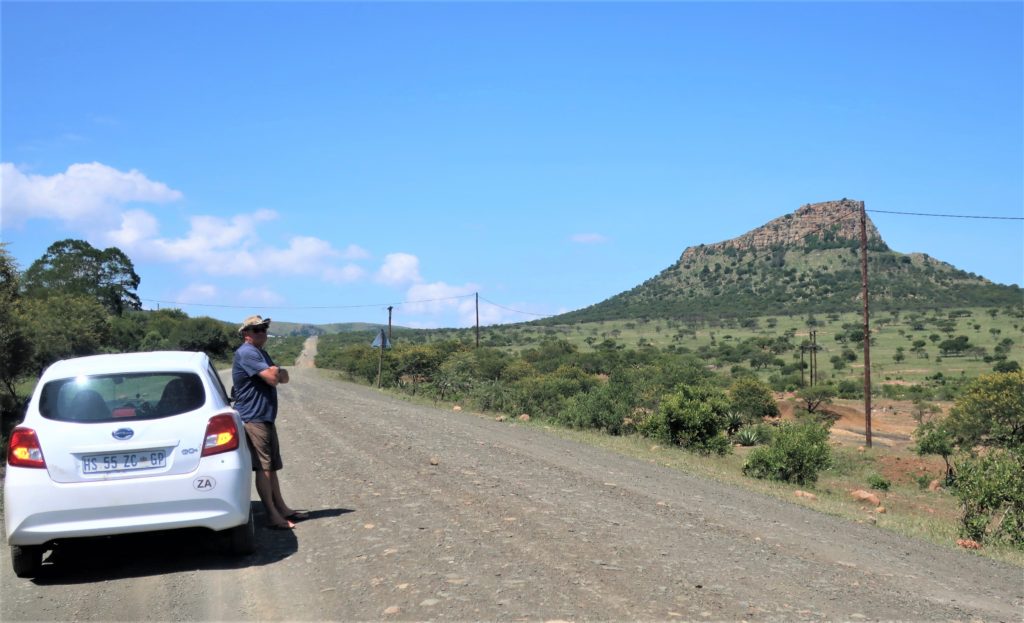 (You might notice we have a different car. Nelson was recalled to the Thrifty rental car lot in Durban 'to be put on a sales list'. We are given a slightly larger version of the Datsun Go, the Go Plus. We name him Shaka, after the great Zulu king.)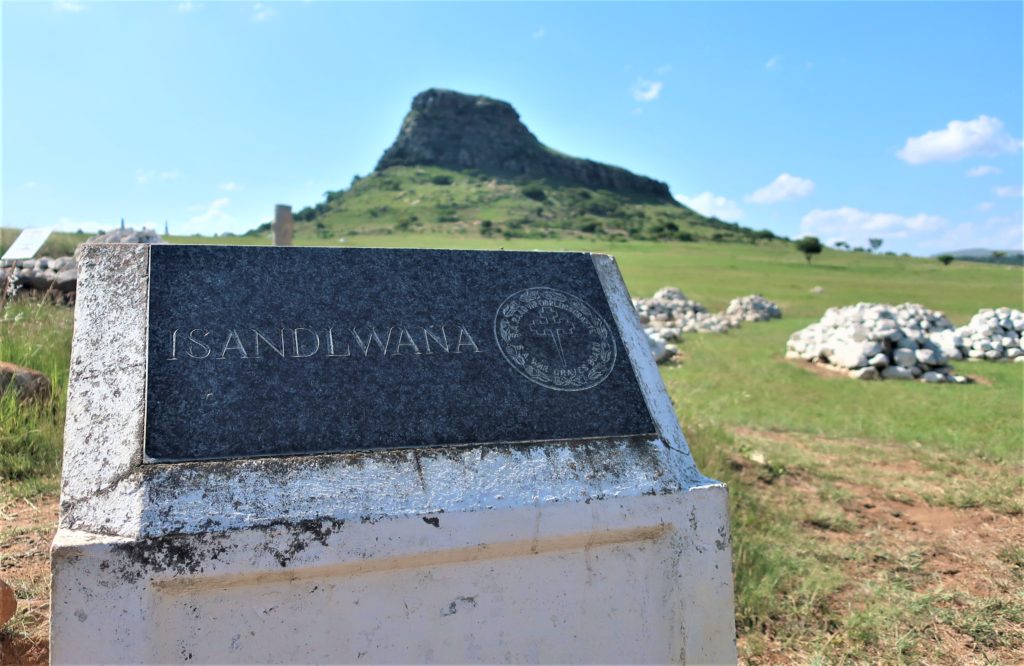 The distinctive saddle-shaped mountain looks just like it does in the famous painting by Charles Fripp in London's National Army Museum.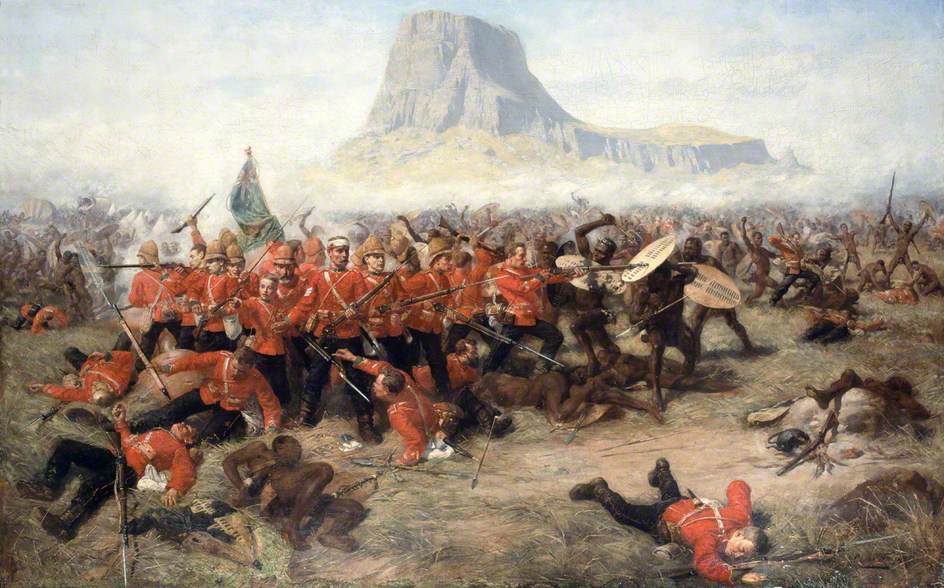 Not very far is Rorke's Drift. Unlike Isandlwana, which was catastrophic for the British, Rorke's Drift was a scene of almost incredible heroism.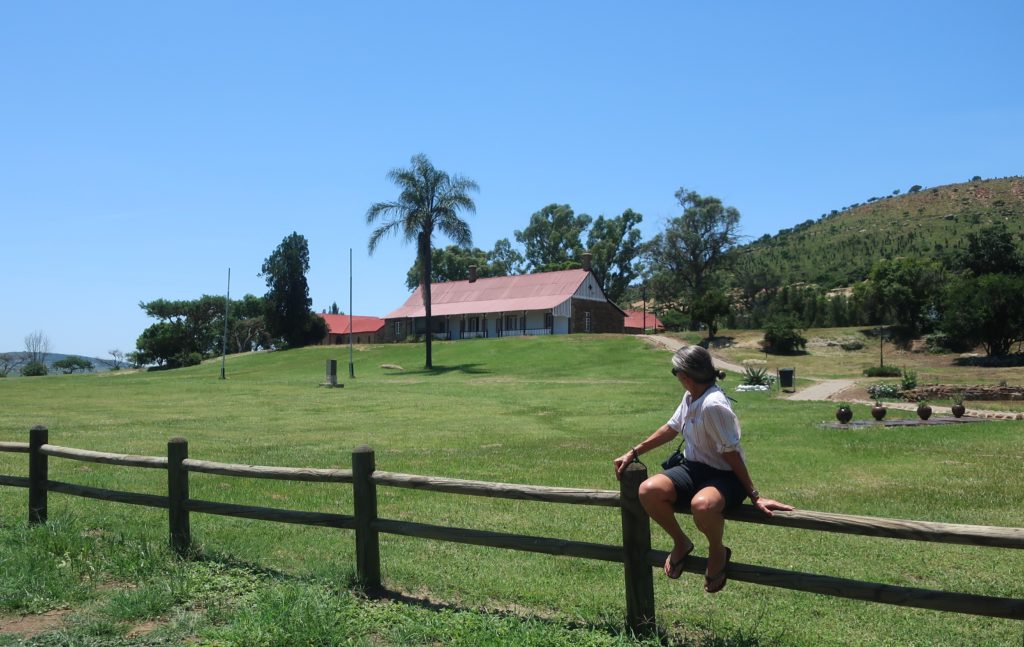 I remember seeing this movie, Zulu, as a kid. Later I learn that it's based on an actual event, the defense of Rorke's Drift by a handful of British soldiers against an army of thousands of Zulu warriors.
While driving between Islandwana and Rorke's Drift, we catch sight of some ceremony going on in the fields.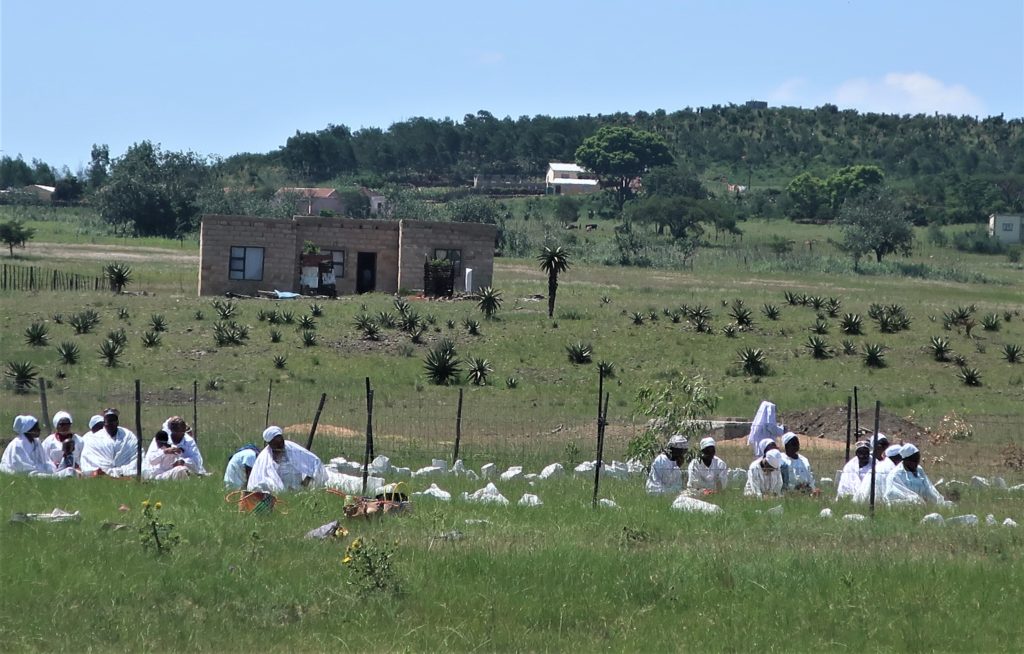 We visit the site of the Boer War battle of Elandslaagte.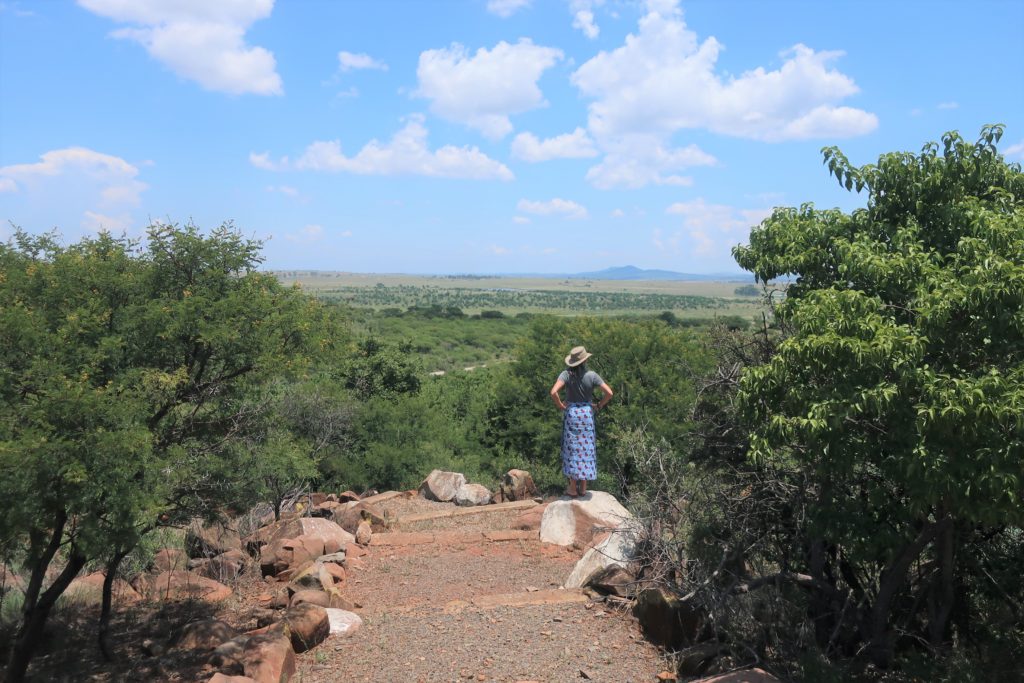 All of these battlegrounds are now isolated, peaceful spots. Hard to imagine the blood and slaughter that briefly disturbed the landscape so long ago.
(An interesting historical tidbit: fighting on the Boer side at this battle was a Hollandercorps made up of Dutch volunteers. Among them was a brother of Vincent Van Gogh (Cornelis) AND a brother of Piet Mondrian (Willem).)
Not many people are drawn to these historical places. I complain in a long-past blog entry that even the Second World War holds no interest for most people alive today. So these century-old conflicts are really ancient history. Even though the Boer War had significant Canadian involvement.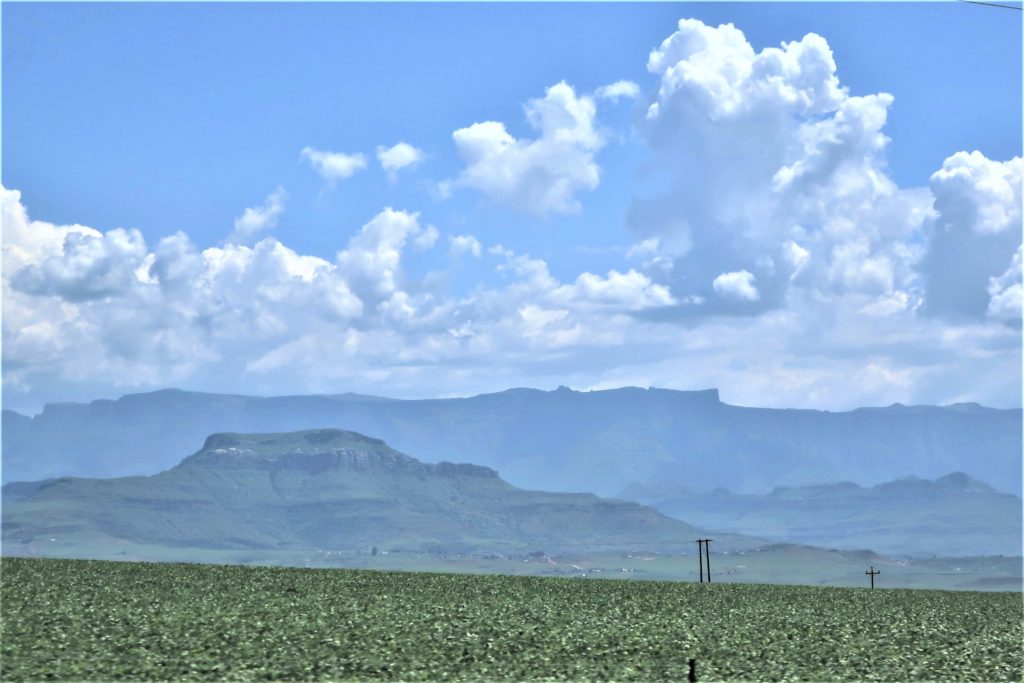 We drive though this scenic part of Natal to the Drakensburg and wind up camping at the Hlalanathi Berg Resort.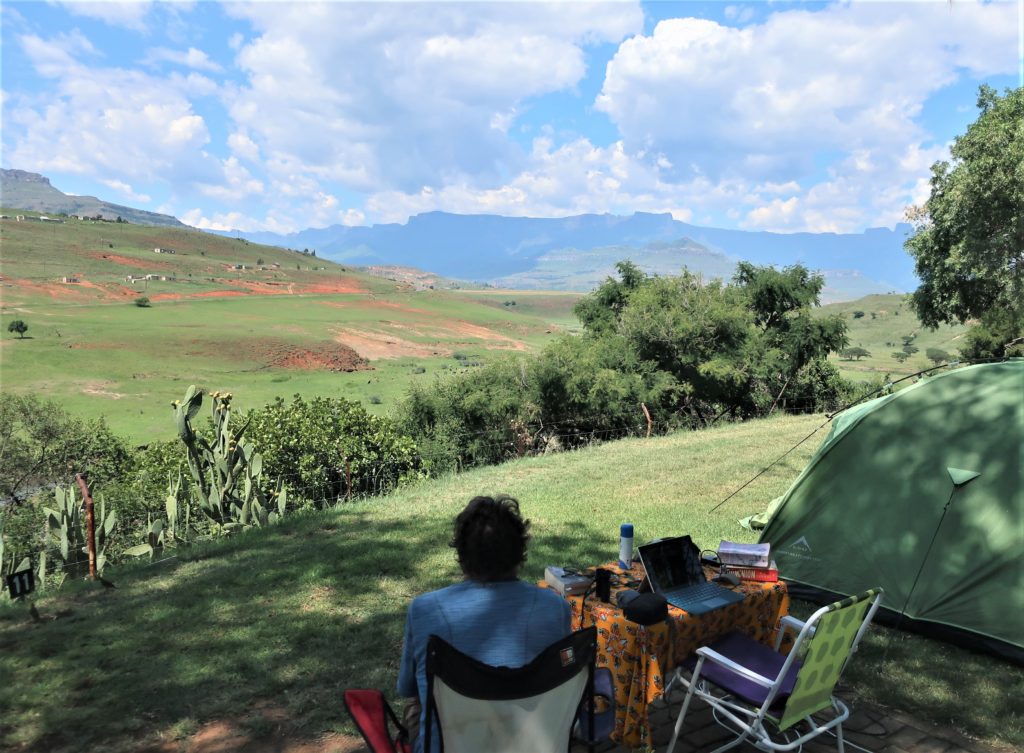 In Royal Natal National Park, we hike the Rainbow Falls Trail.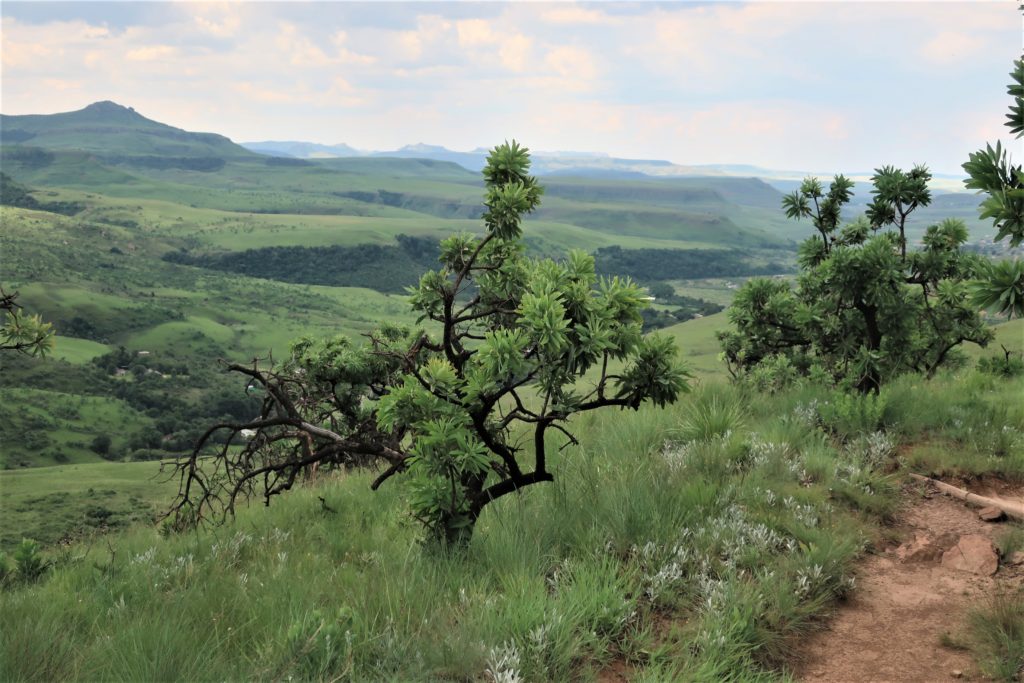 As it turns out, this is the same trail we hiked when we were here a few years ago.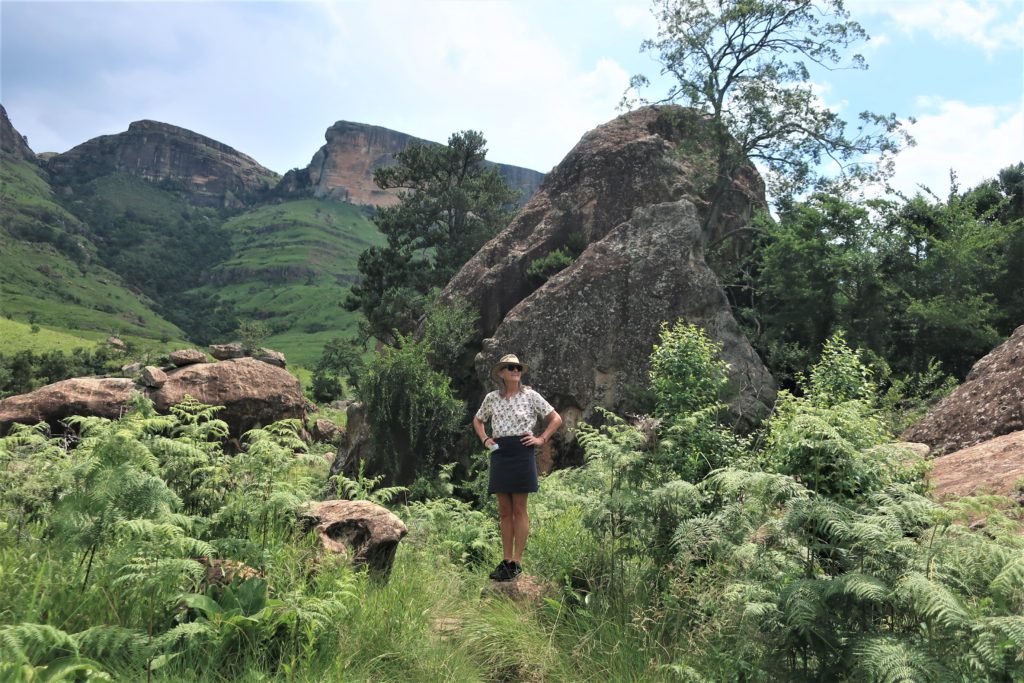 Butterflies are everywhere.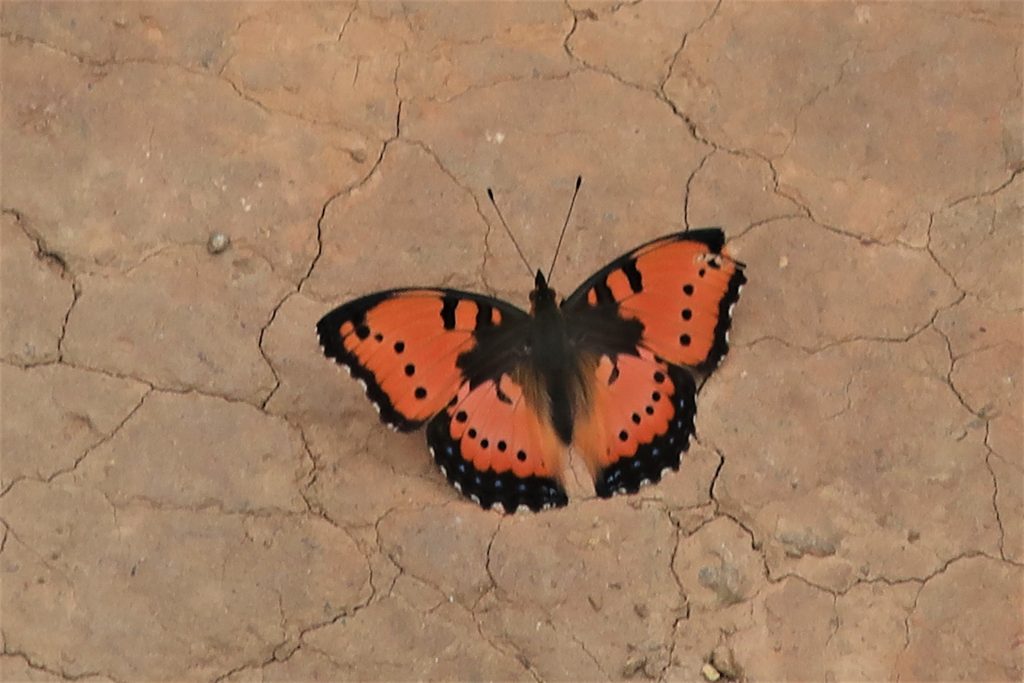 From here, our next stop is Lesotho.
Sight or Insight of the Day
At our campground, we form the habit of feeding the birds in the morning.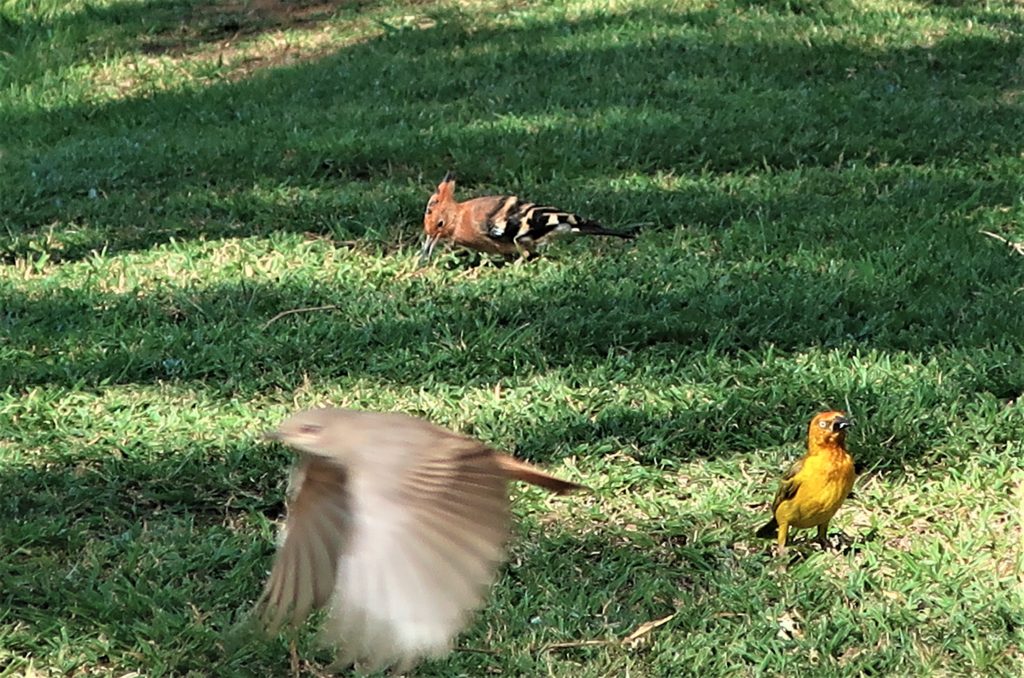 We get all kinds, including this handsomely-crested hoopoe.