From Maun, we drive to the area of the Makgadikgadi Pan.
We pitch our tent at Planet Baobab. The covered tent sites are a bonus.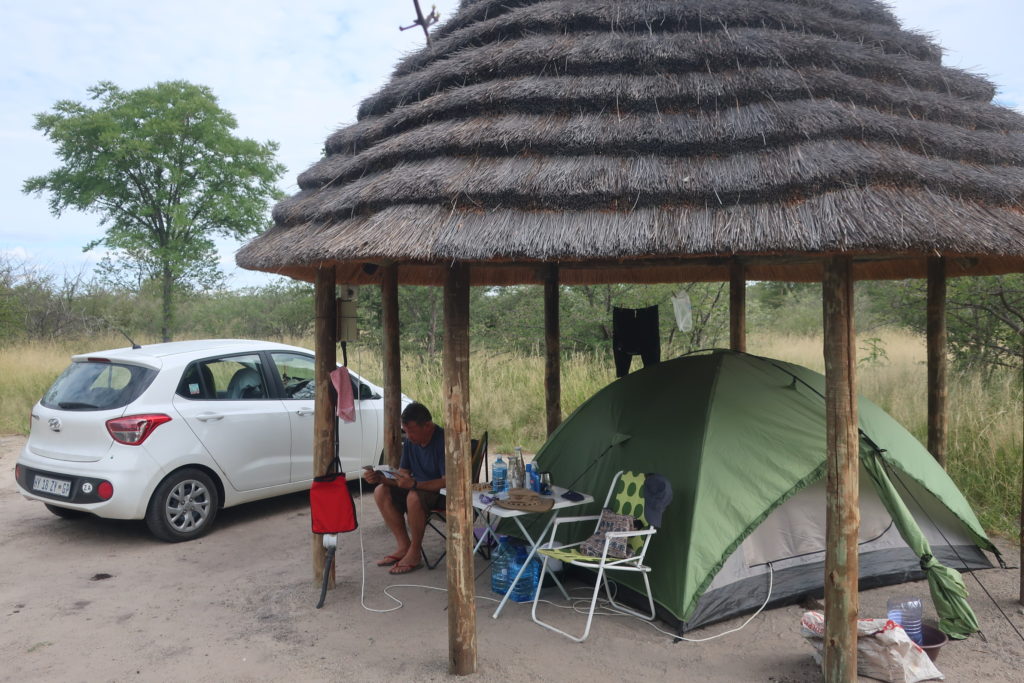 Name checks out: there are majestic baobabs throughout the property.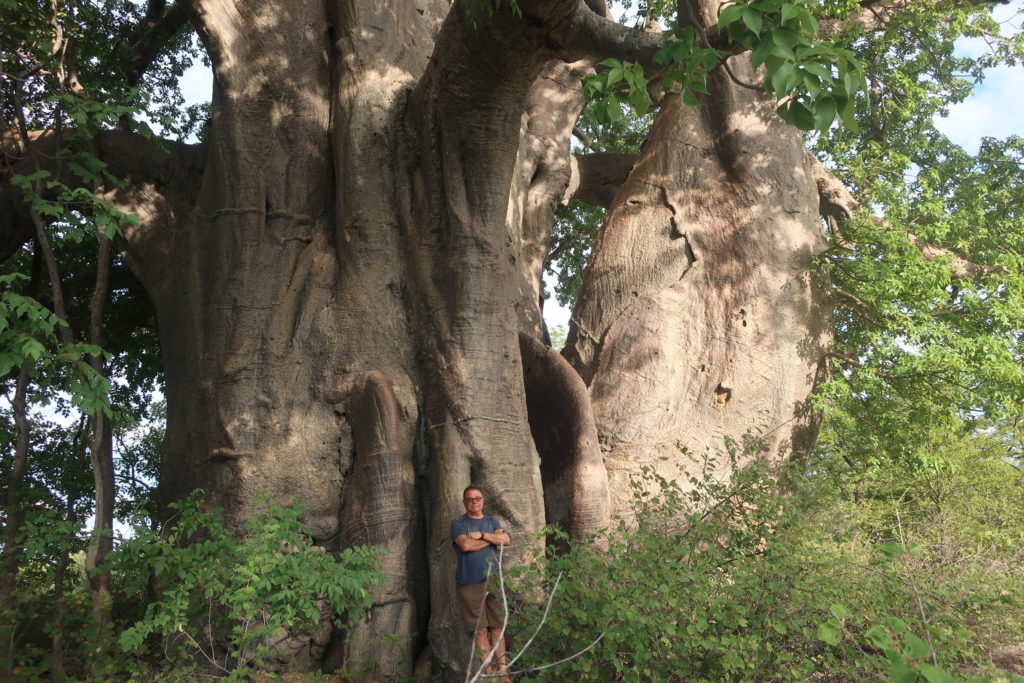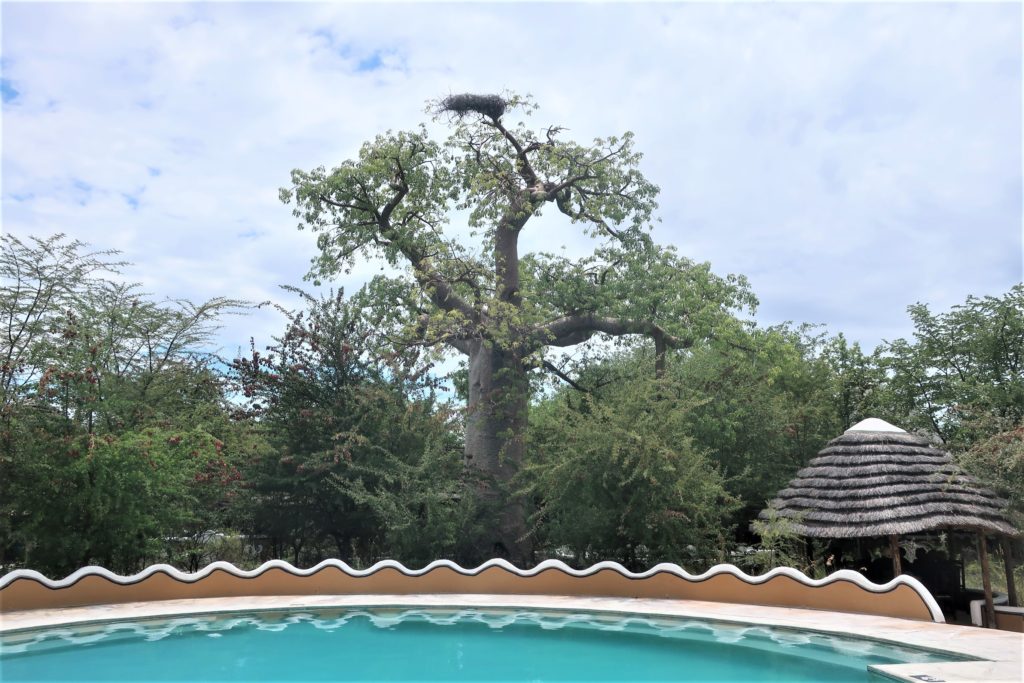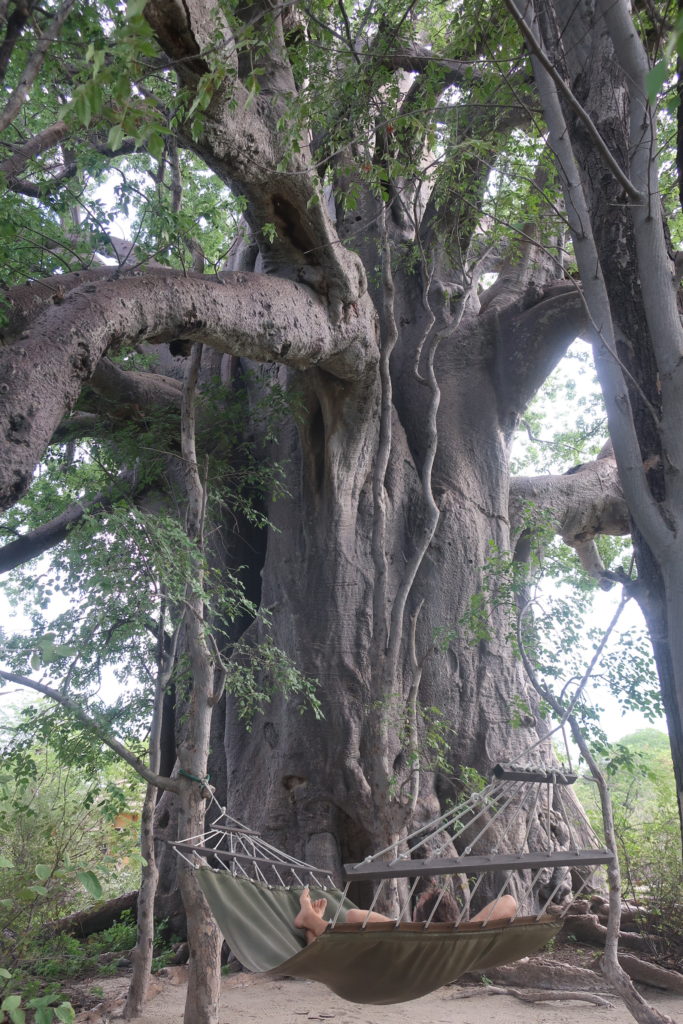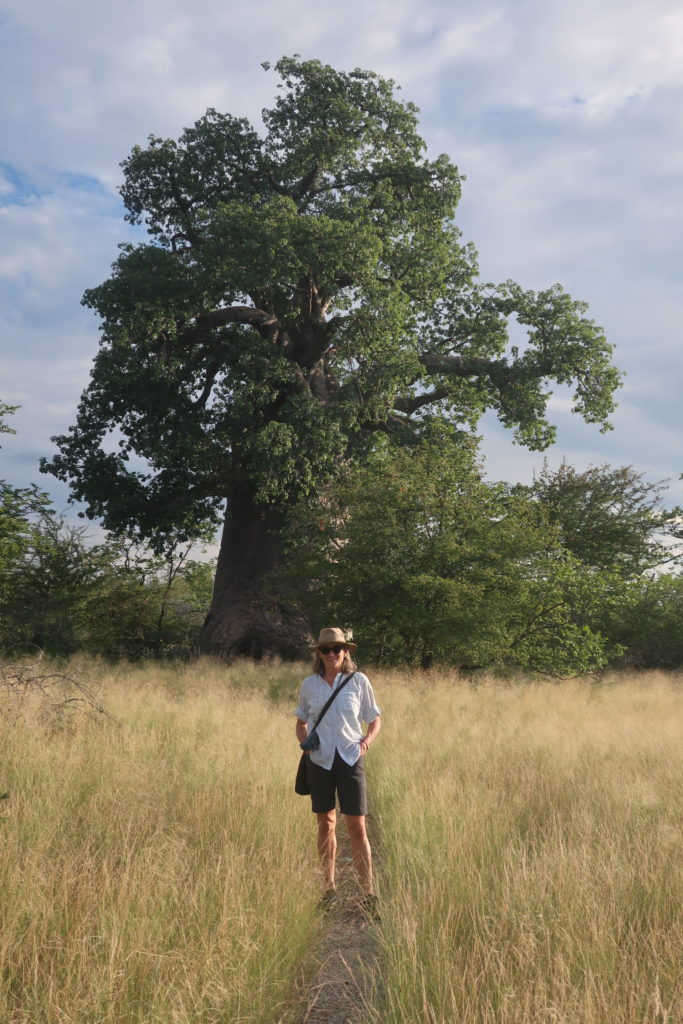 We arrange a dawn safari to visit a meerkat colony.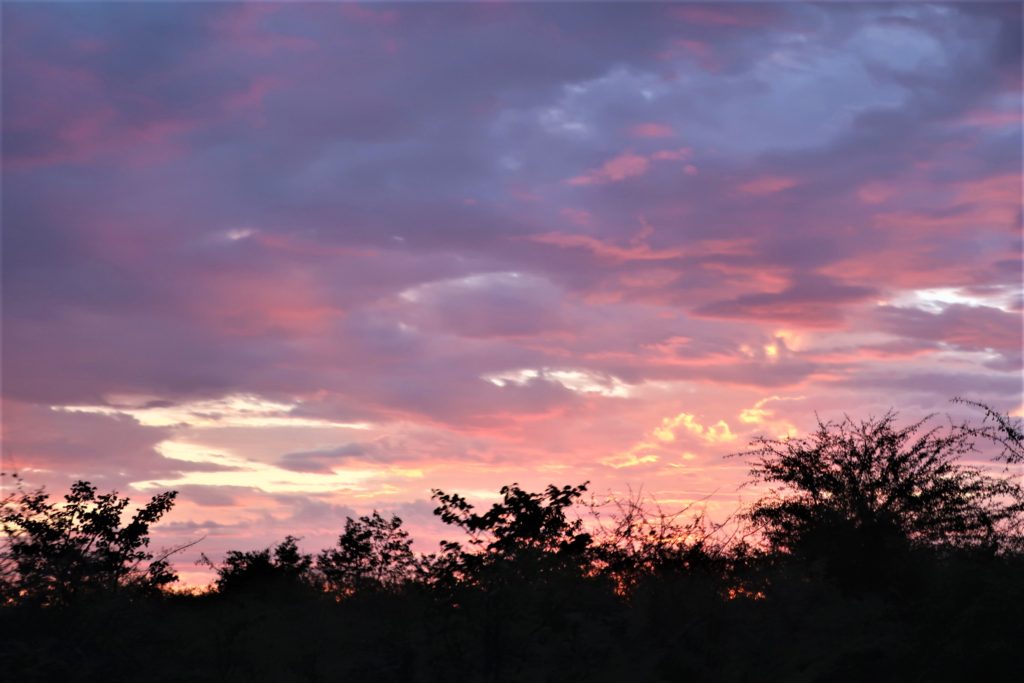 Along the way, we see hundreds – maybe thousands – of zebras. Apparently, this migration is the second-largest one in the world.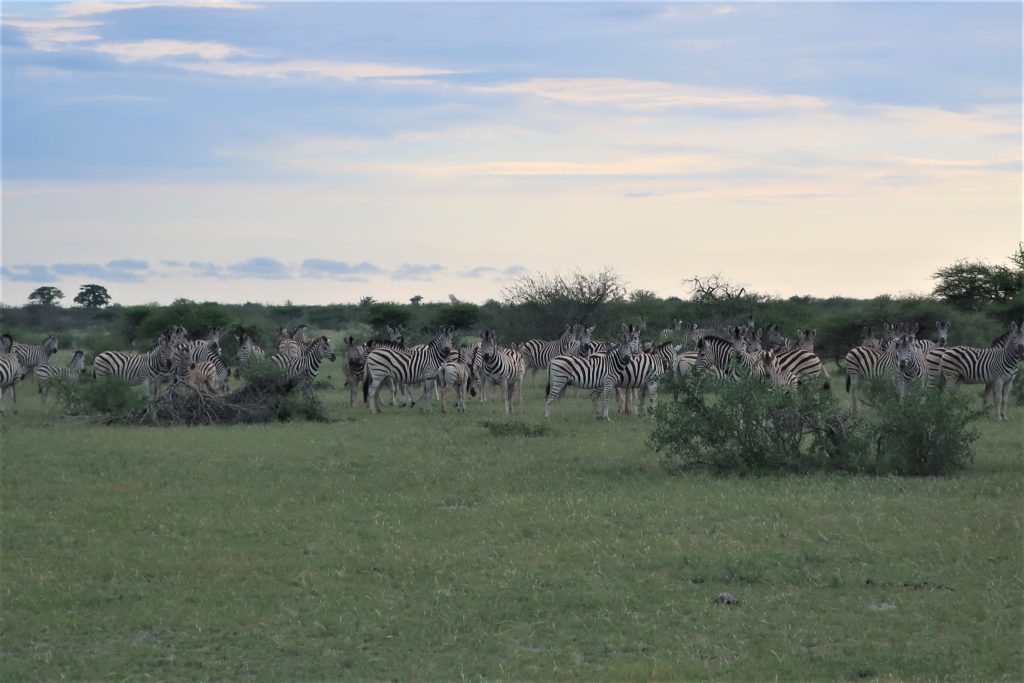 Zebras can run surprisingly fast.
Breakfast is eaten after sunup. It's cool in the early morning here.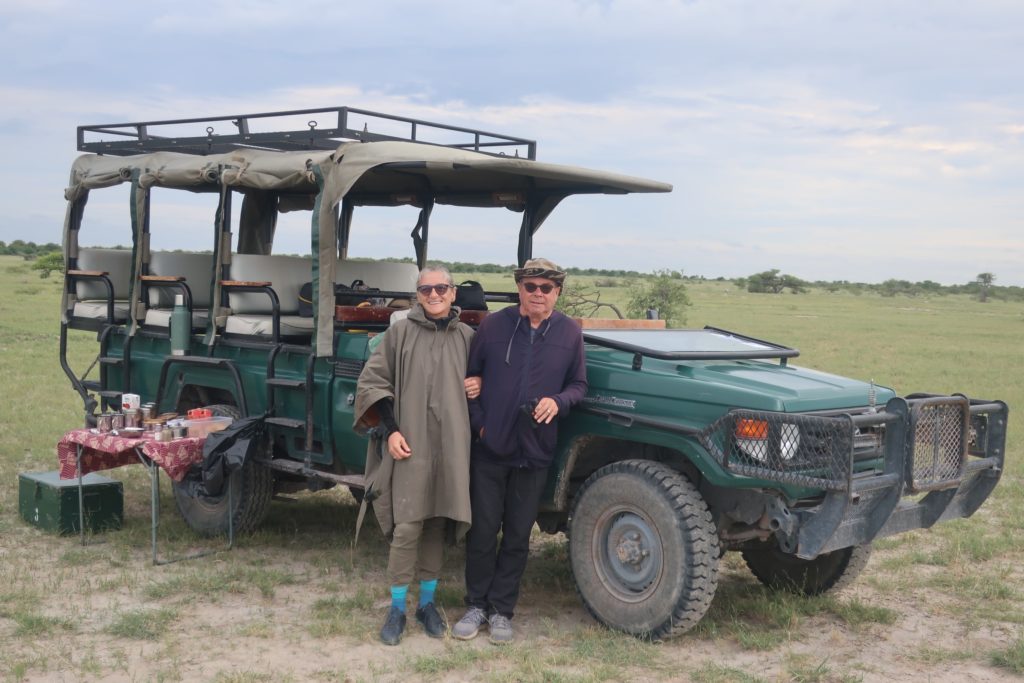 A golden orb web spider hitches a ride.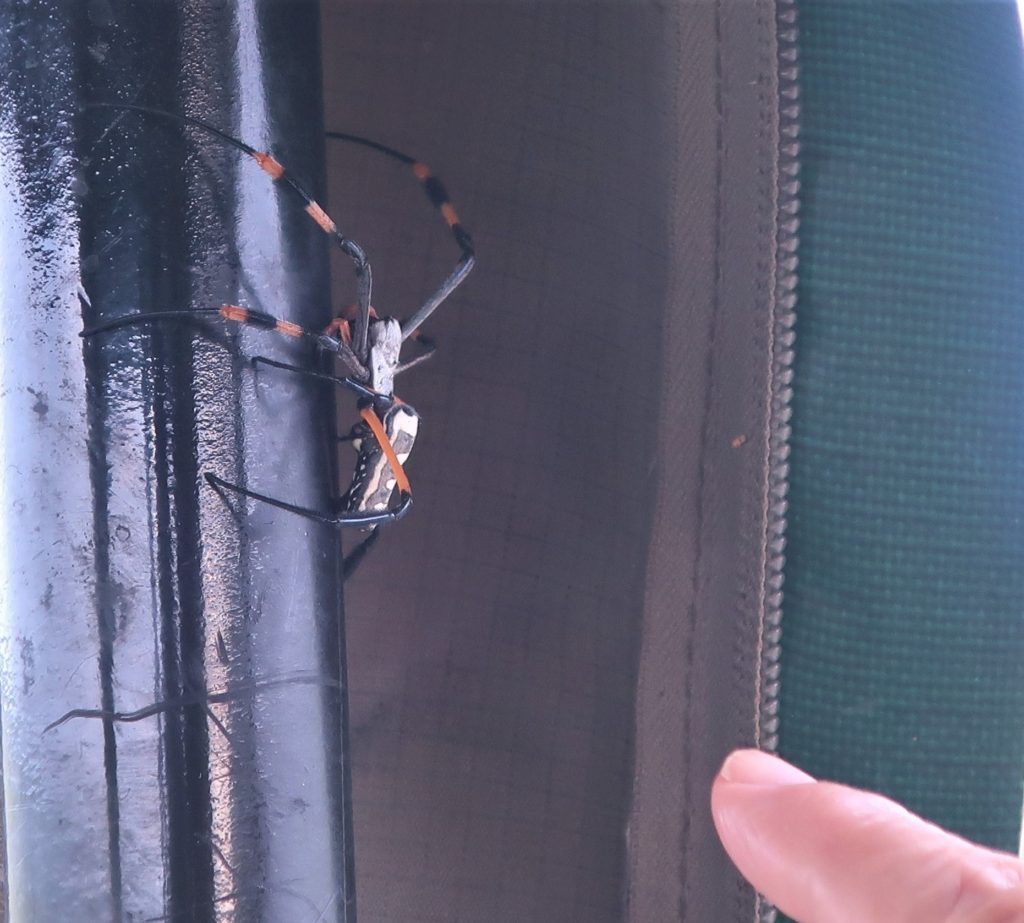 We are told that meerkats prefer to stay in their burrows when the weather is this cool. So we're lucky to find a group of hardy ones that are out and about.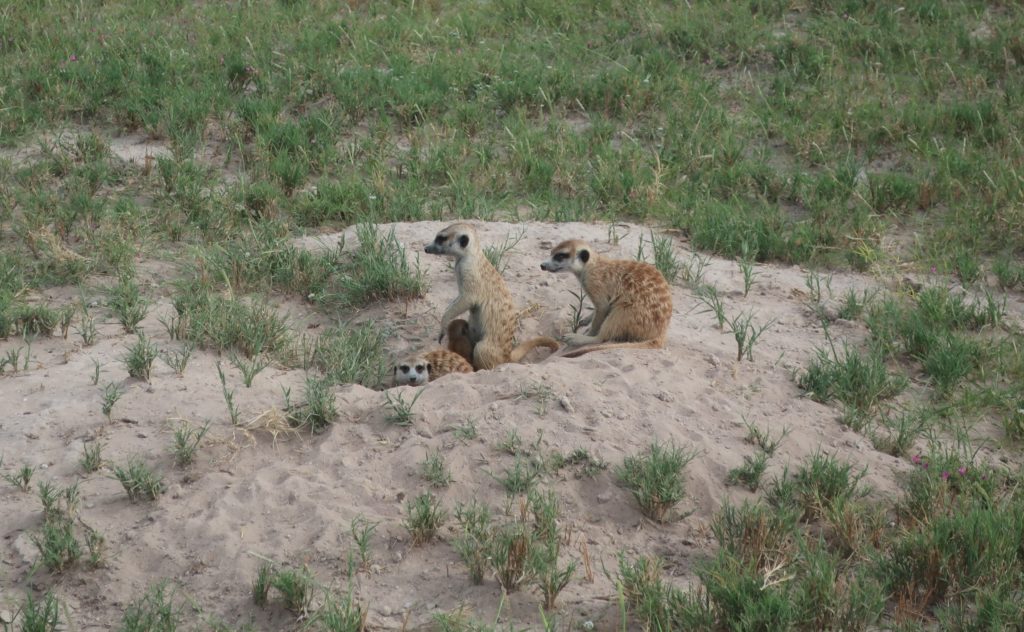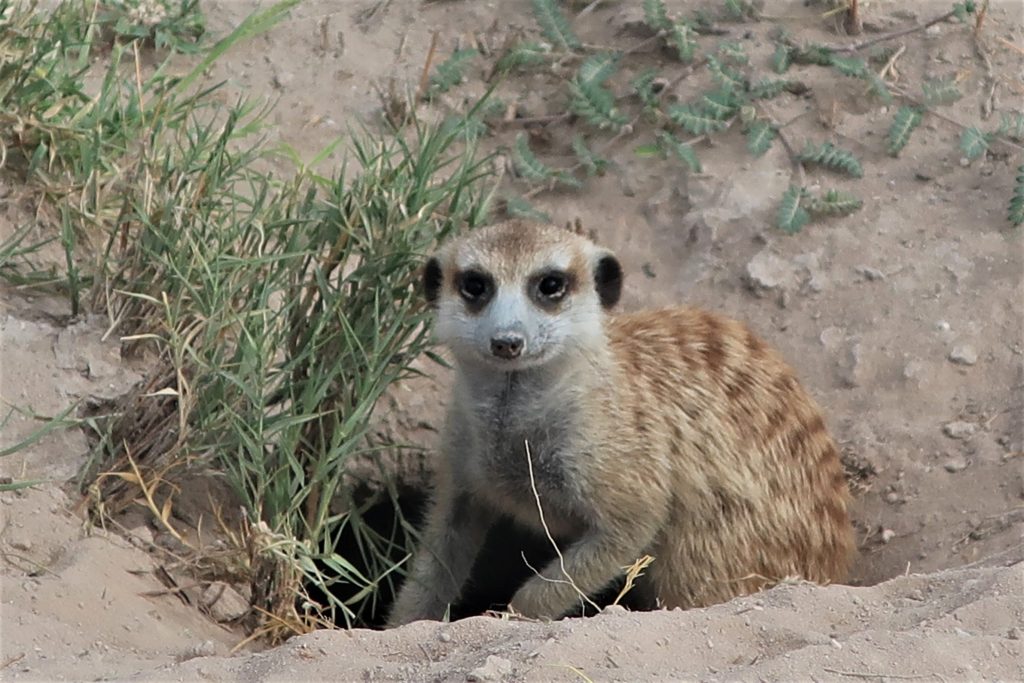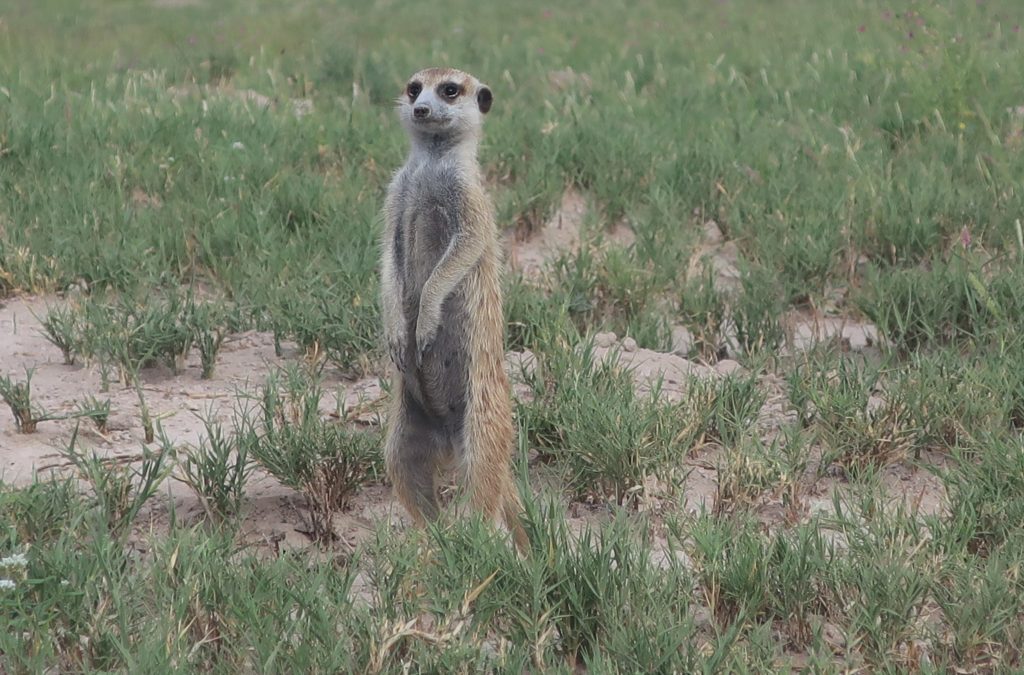 We are amazed how close you can get to them.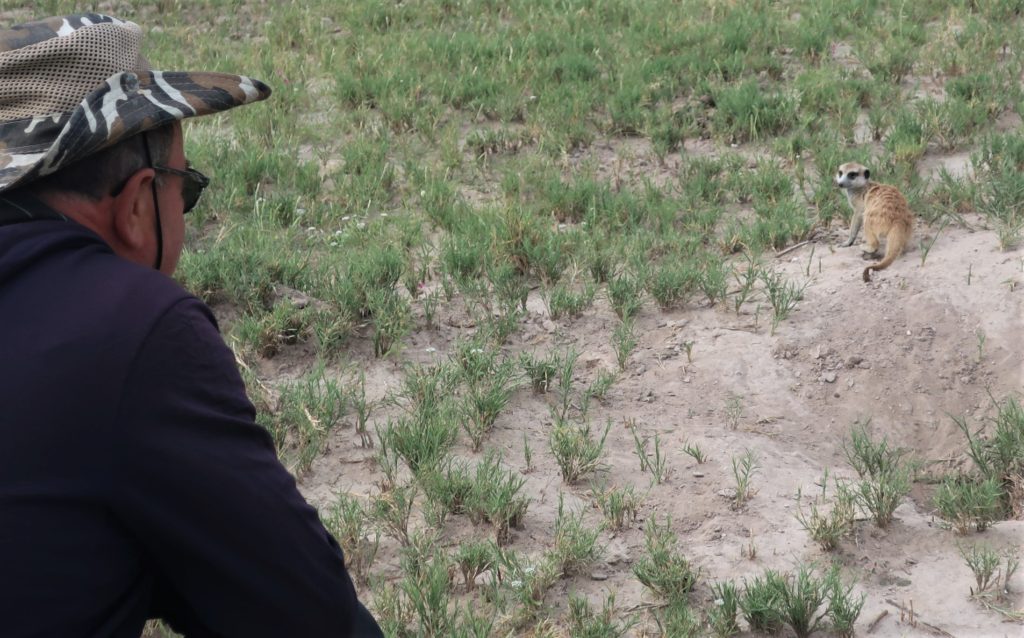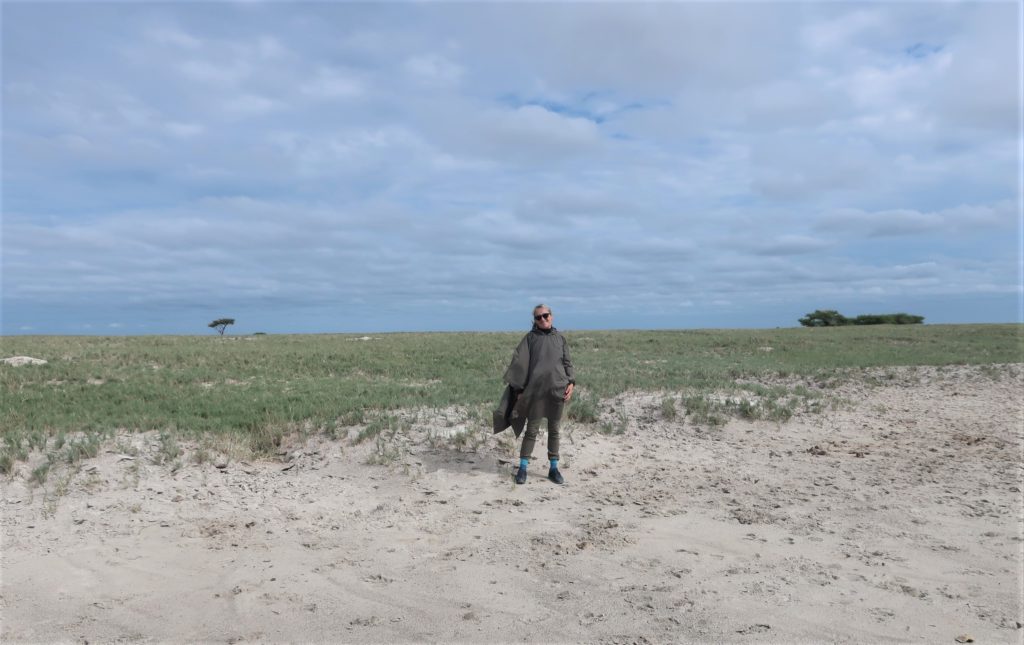 The Makgadikgadi Pan, according to Wikipedia, is one of the largest salt flats in the world.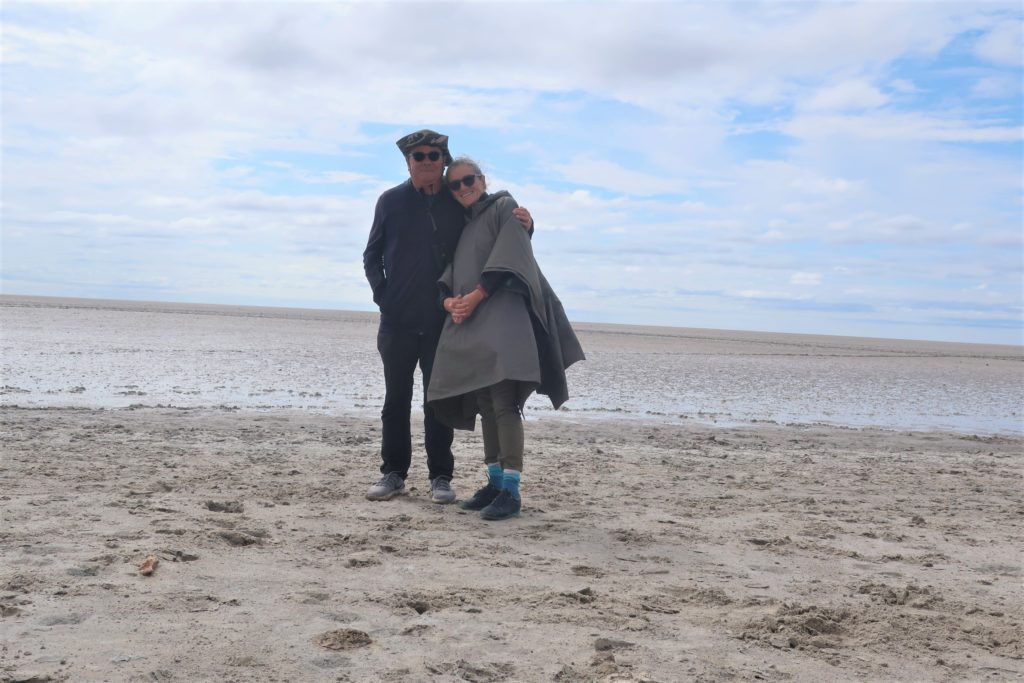 On the way back, we stop in a wee settlement and buy some marula nuts.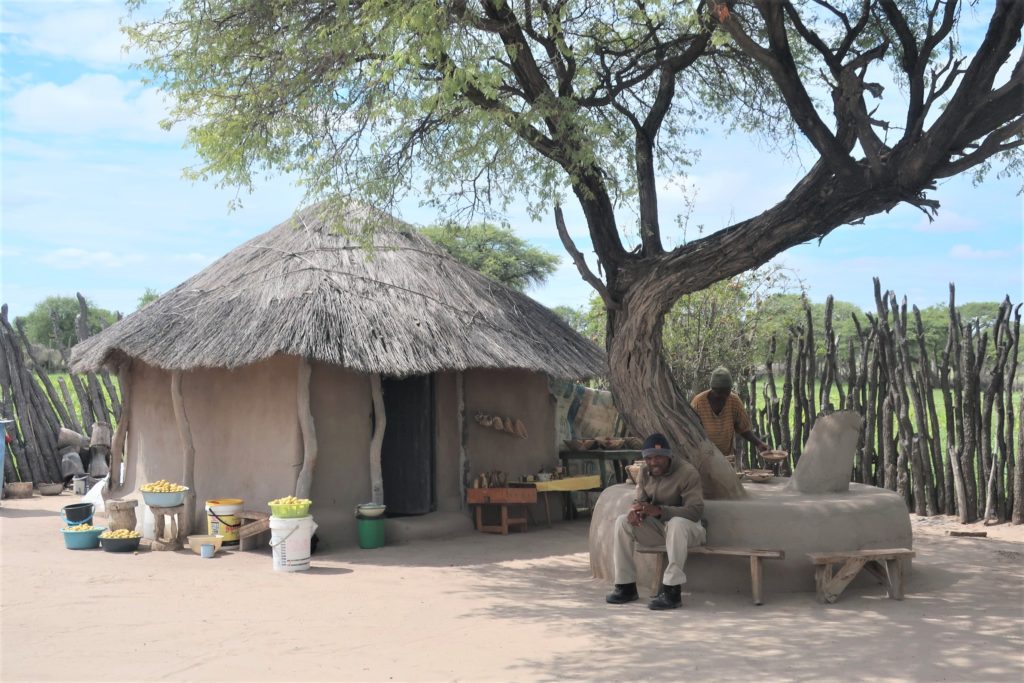 The strong wind moves the tall grass in a hypnotic ballet.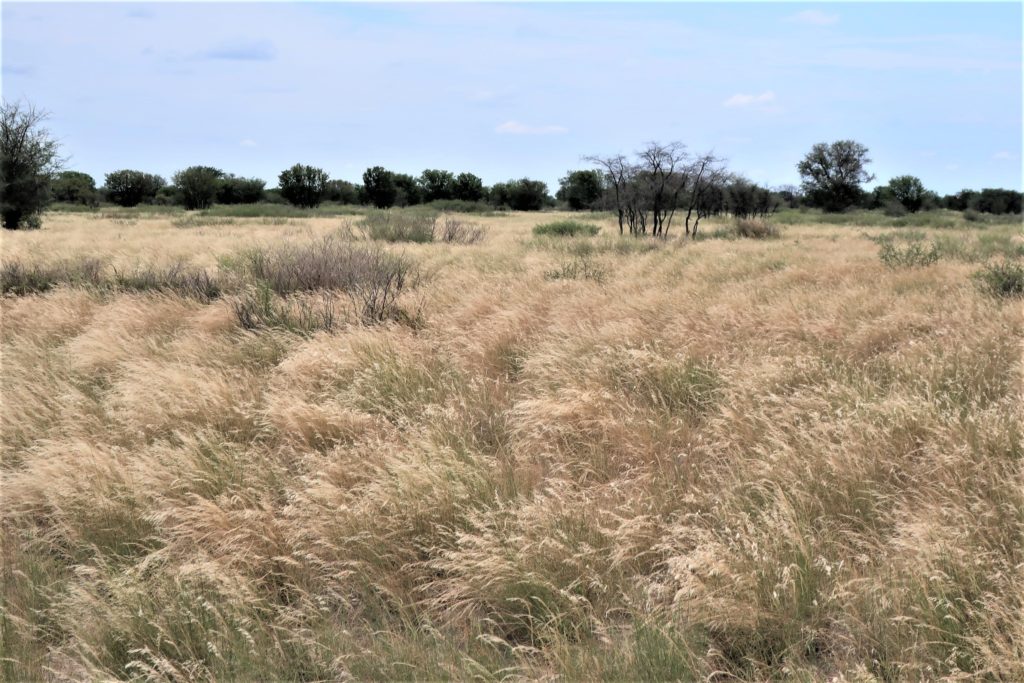 We pass through Gweta village on our way back to Planet Baobab.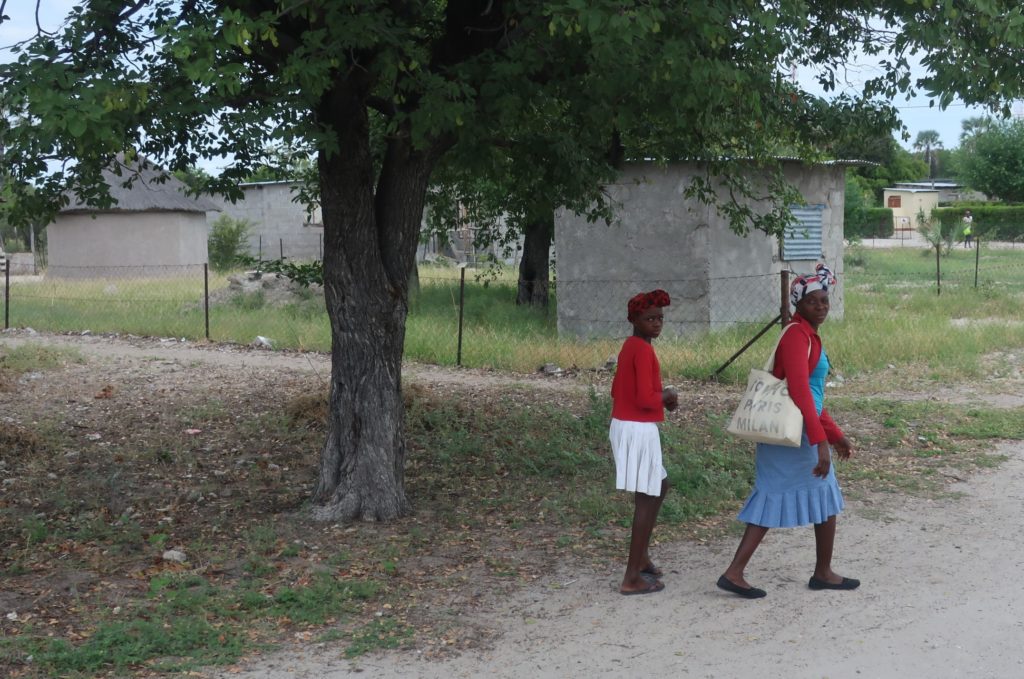 It's a long, flat drive to Chobe National Park.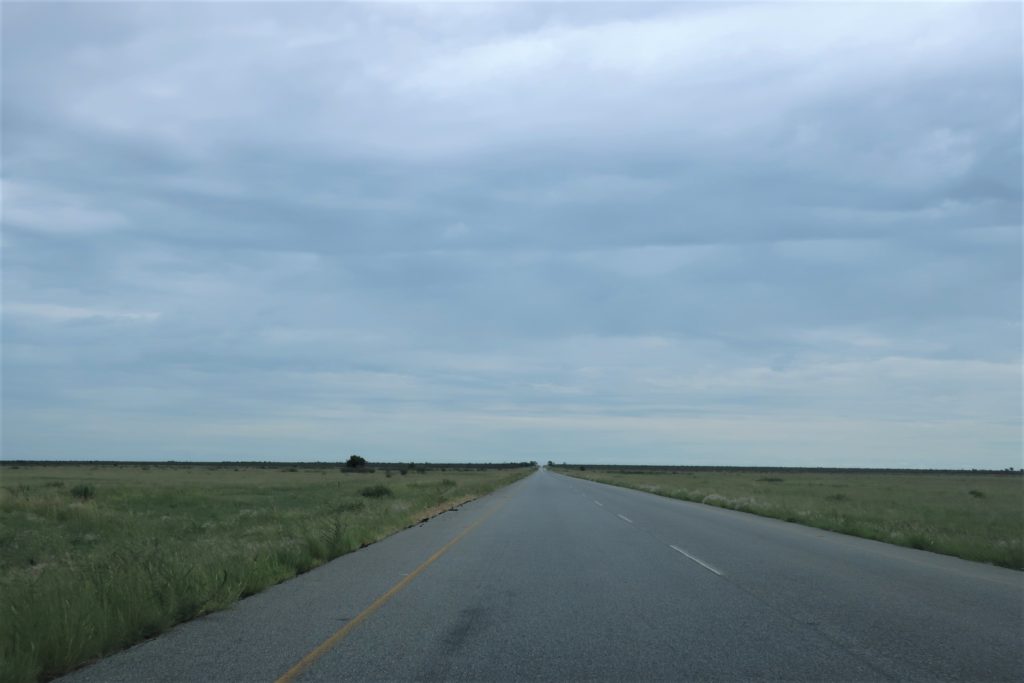 We go on a safari in Chobe.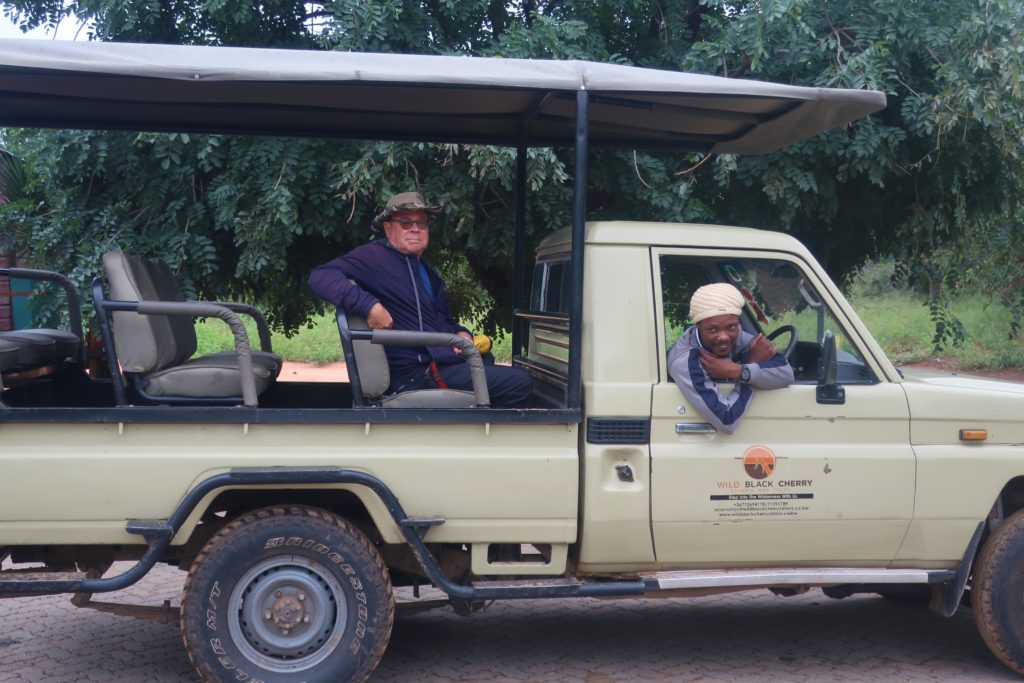 The Chobe River divides Botswana from Namibia and gives the park its name.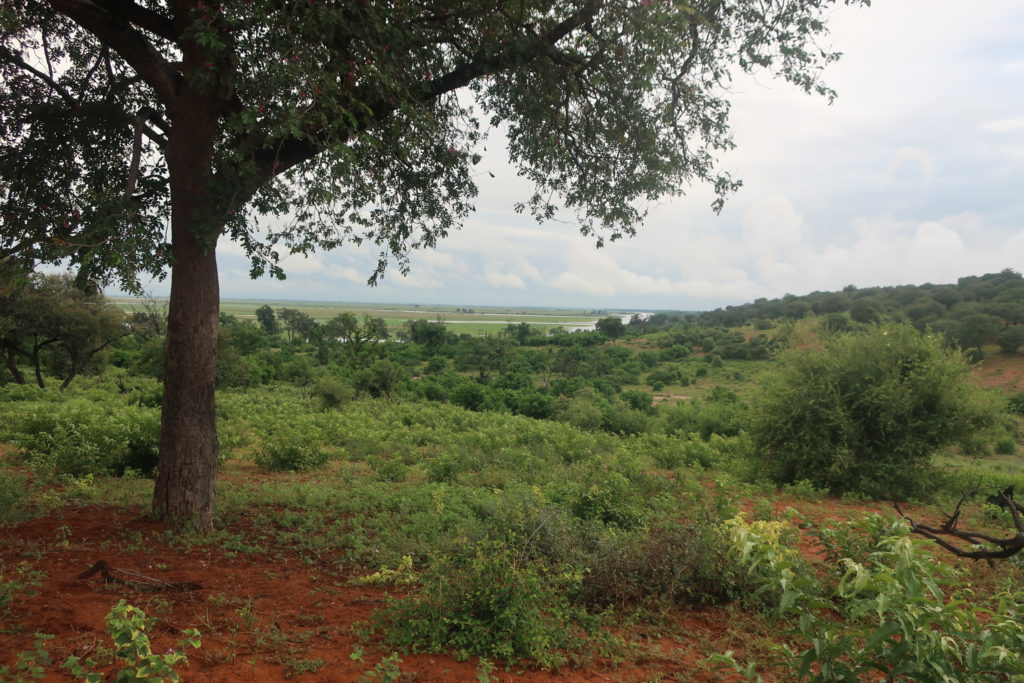 A lion appears in the road. (About 30 seconds after I say 'Now we'll probably see a lion' when our guide gets out to fix a loose battery terminal in our non-starting safari vehicle.)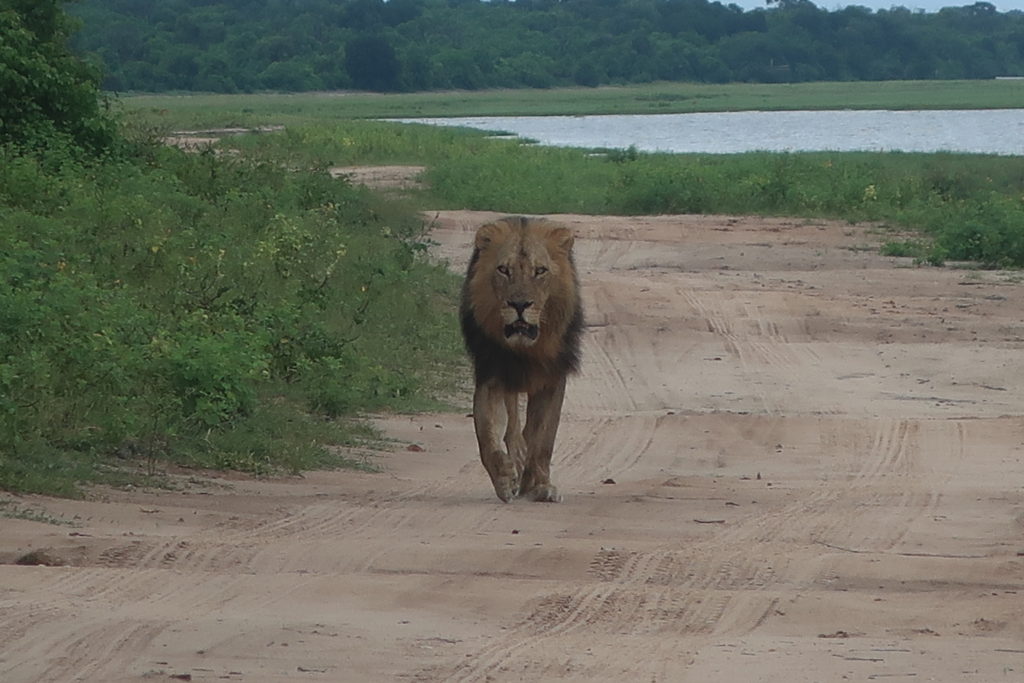 He is very casual as he saunters down the road. We follow him for ten minutes or so.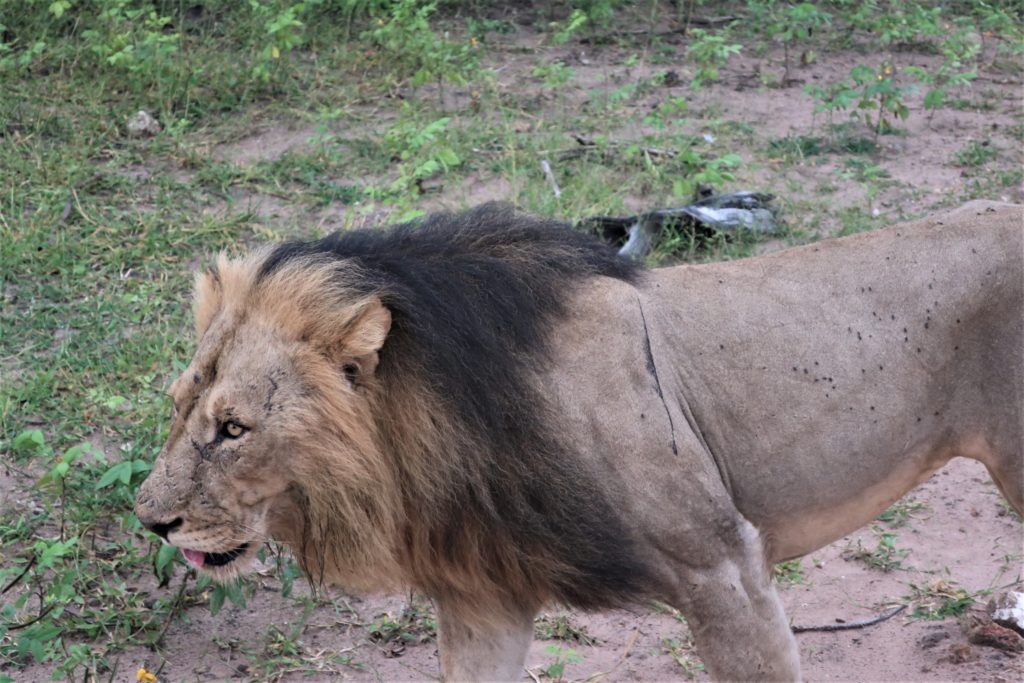 He stops to watch some young hippos play-fighting by the river.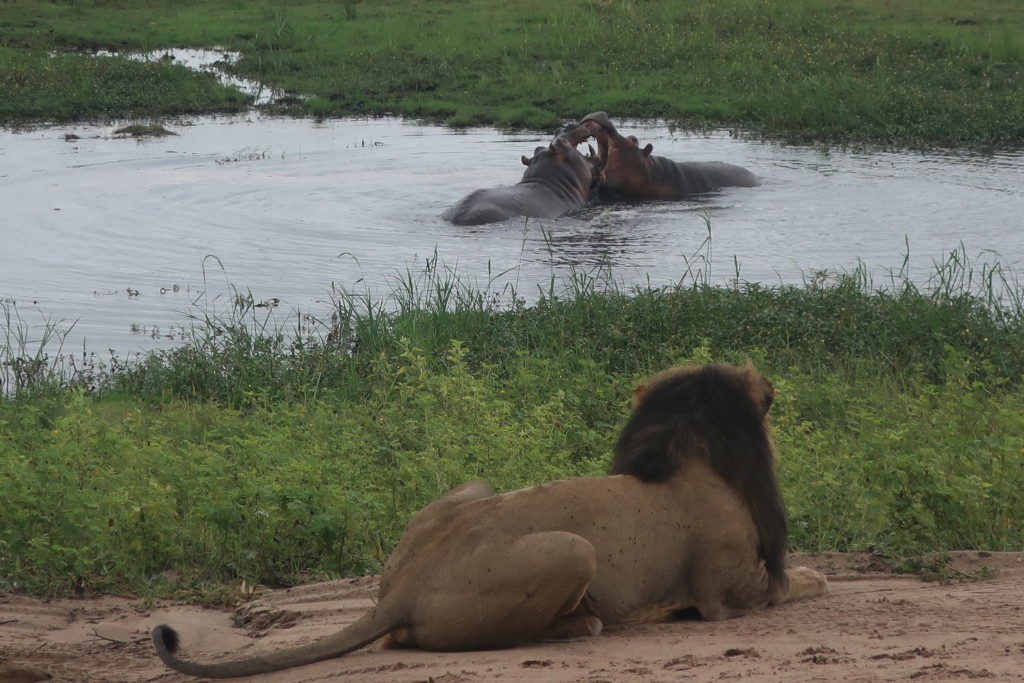 Another safari vehicle joins in stalking the big guy.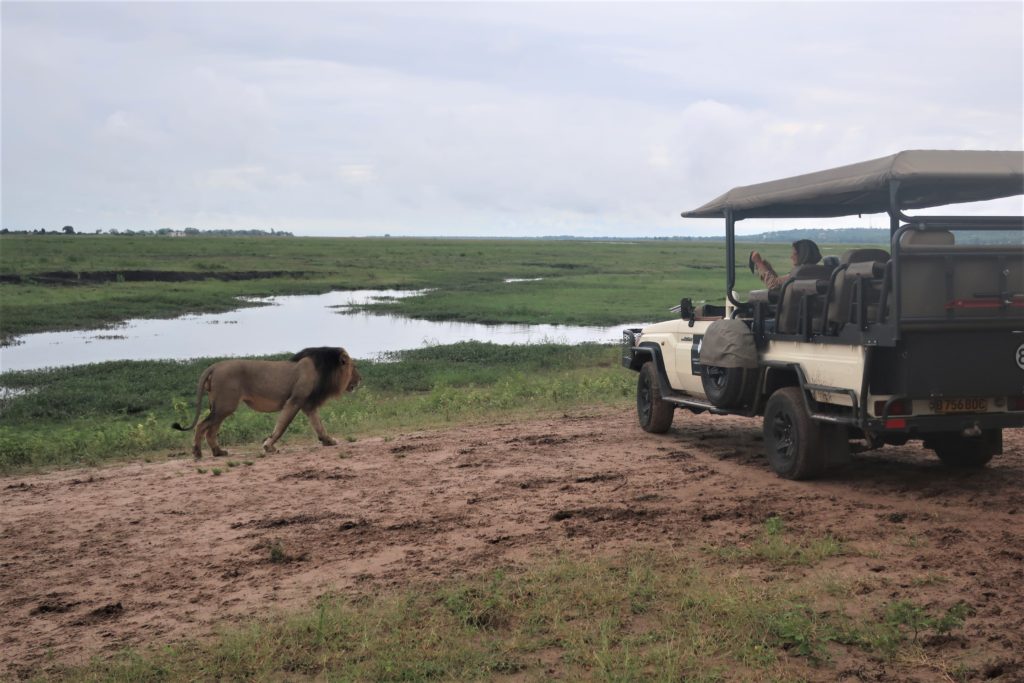 He decides if it's worth his while to try for an impala.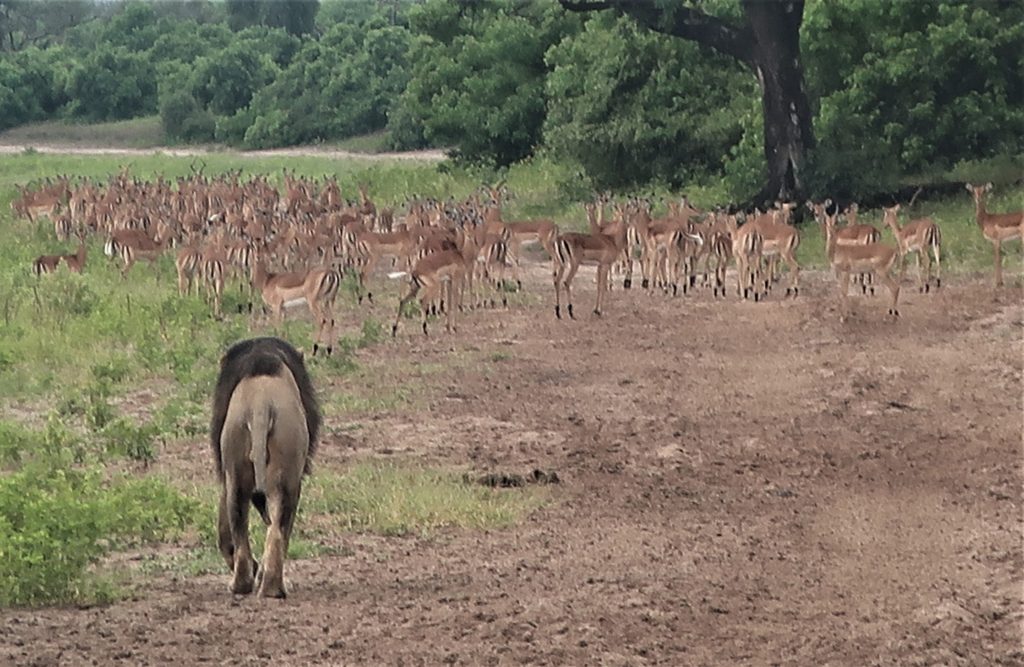 He doesn't even spare a glance as he marches along, metres away from us.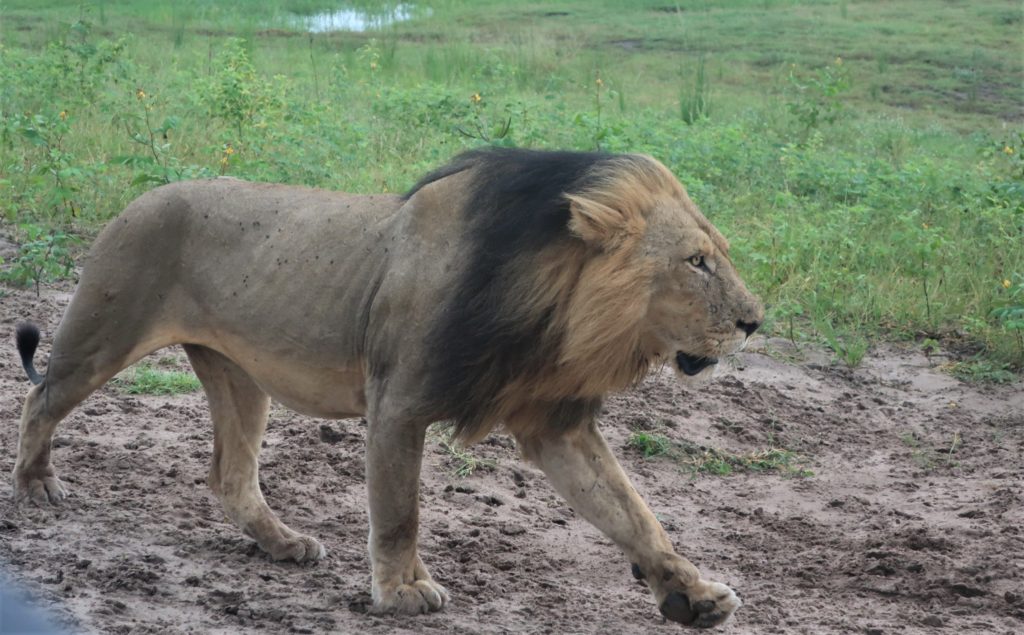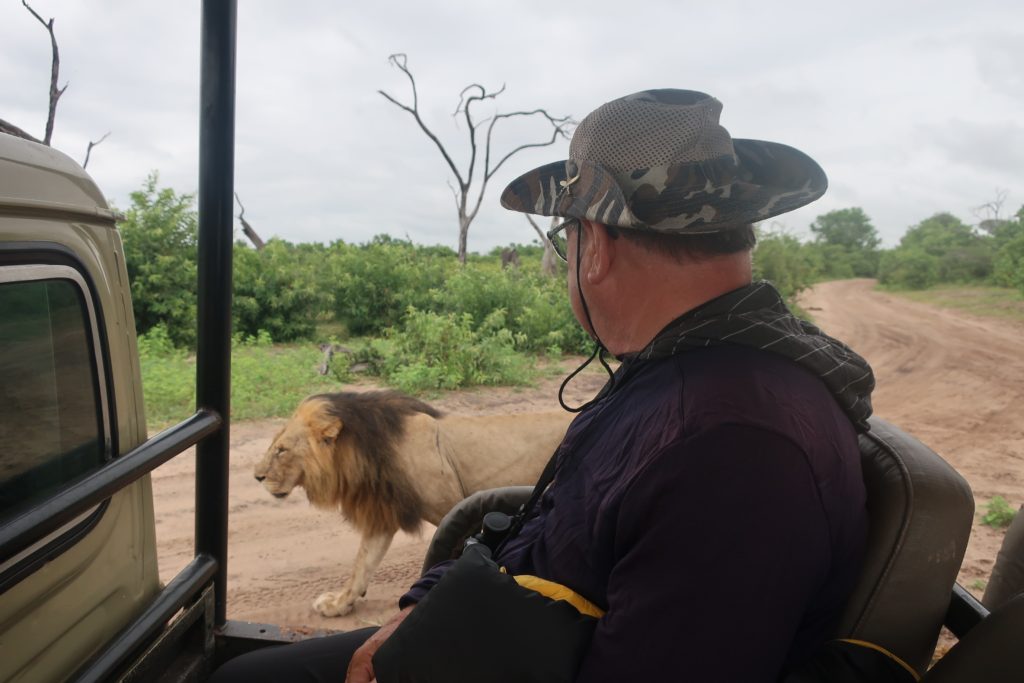 The lion eventually tires of our company and heads off into the bush.
Elsewhere in the park, we come across a flock of marabou storks.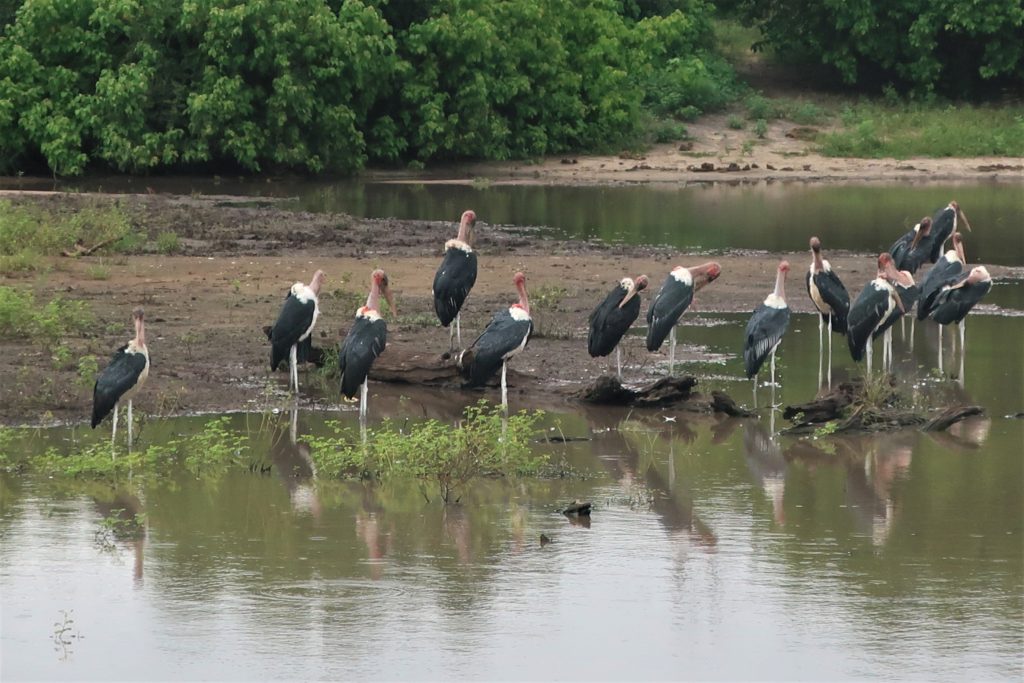 Marabout storks are counted among the 'Ugly Five'.
We stay at the Senyati Safari Camp, not far from Chobe. On the drive to nearby Kasane to do some shopping, elephants crossing the road are a common sight.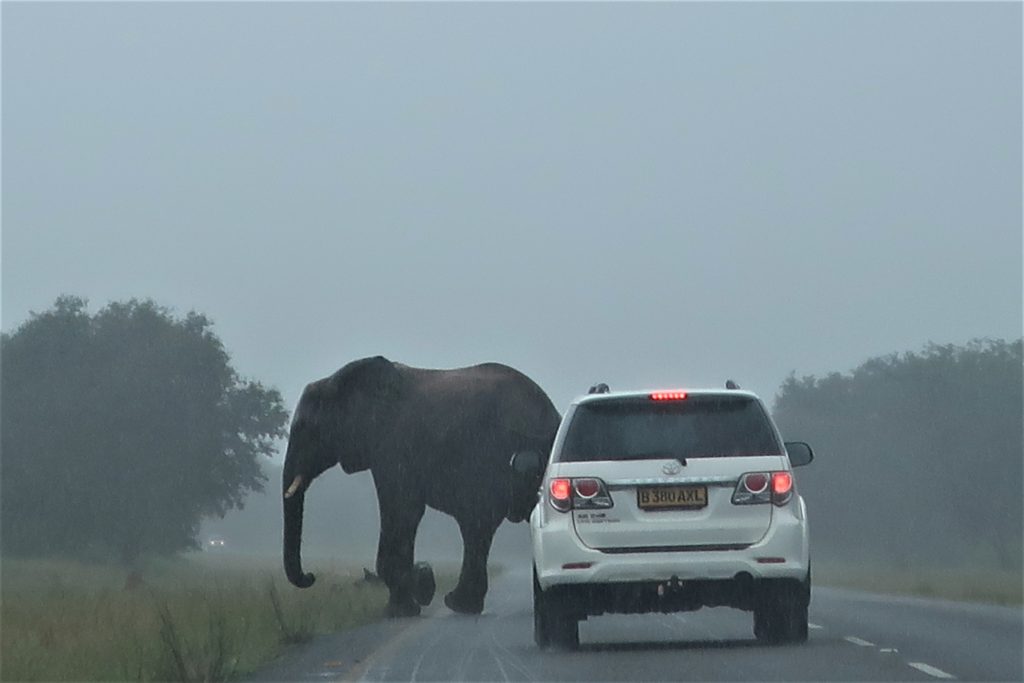 Senyati has a waterhole in front of the lodge that attracts all kinds of animals, especially elephants.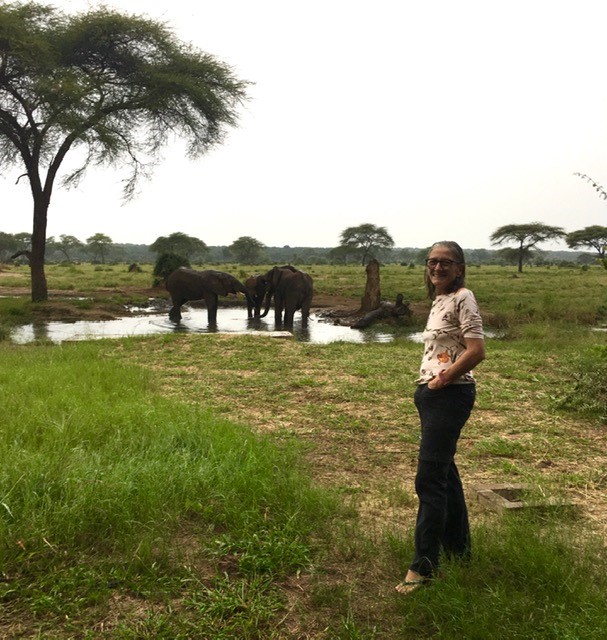 They also have a cool 'photography bunker'. You go through a short tunnel and get a waterhole-side view.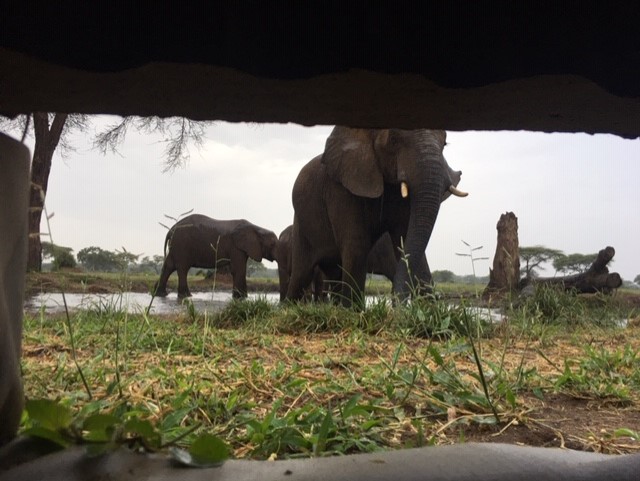 It's a nice way to end the day. Especially because Botswana has dozens of lodges where the guests pay 500-plus US$ per day (and per person!) to enjoy something similar.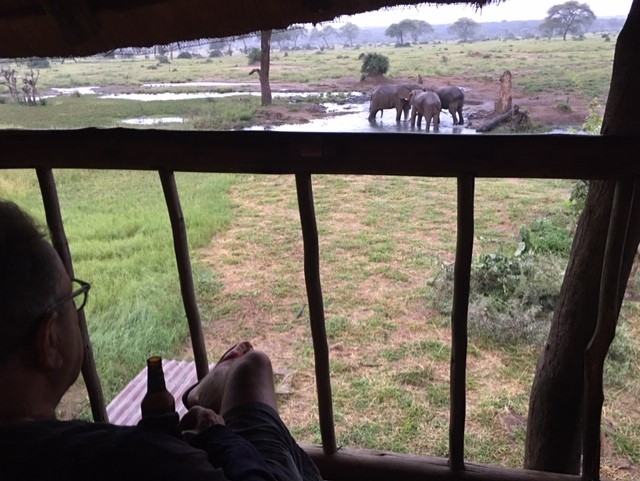 We, on the other hand, pay 20 US$ per day to camp. (Of course, in this unfenced camp, you might get squashed by an elephant in your tent. Or visited by hyenas or leopards in the night.)
Sight or Insight of the Day
On the way to Chobe, we spot an incongruous trailer from England.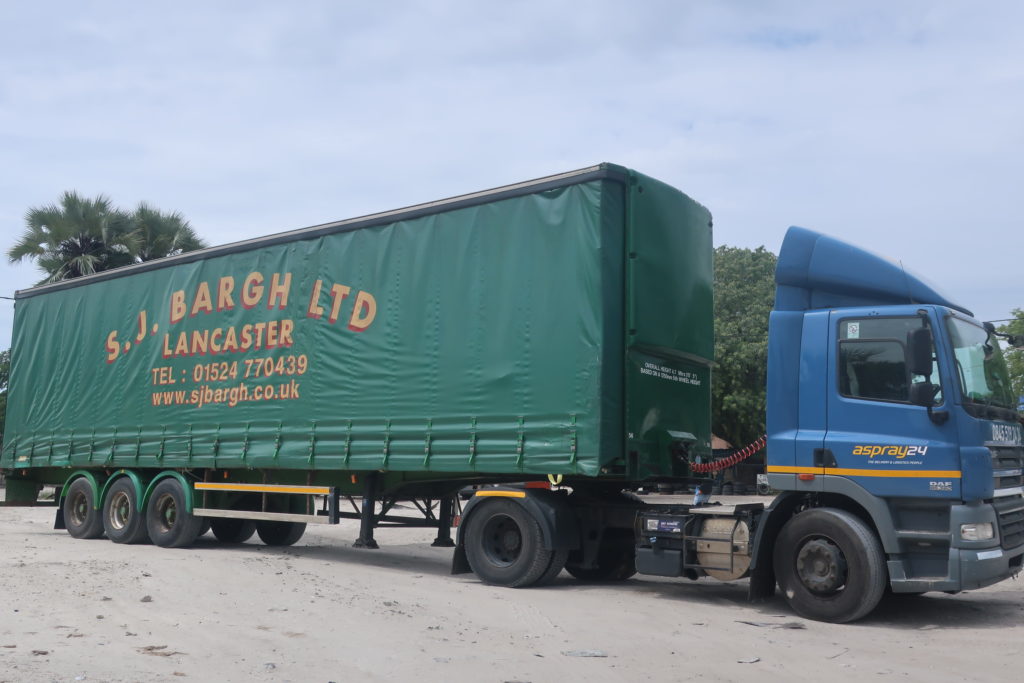 We later find at the Botswana-Zimbabwe border scores of unlikely vehicles from the UK. It's a bit of a mystery.