We finally depart Tblisi for the city of Mtskheta. We take the train. It's only about 25 minutes away.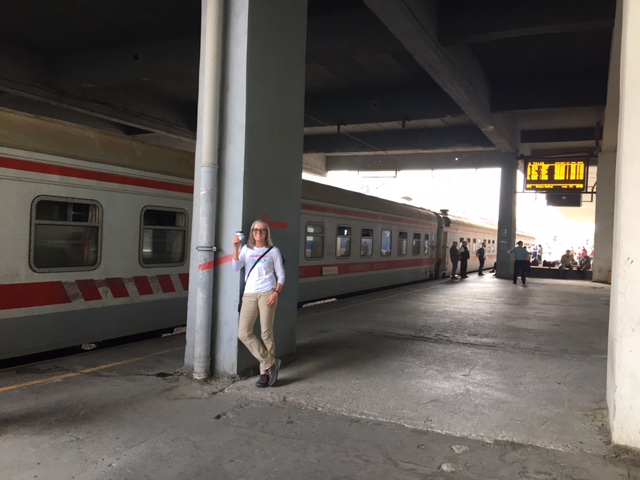 The Russian-made locomotive looks like an Indian bus – as if it's been rolled down a mountainside and returned to service.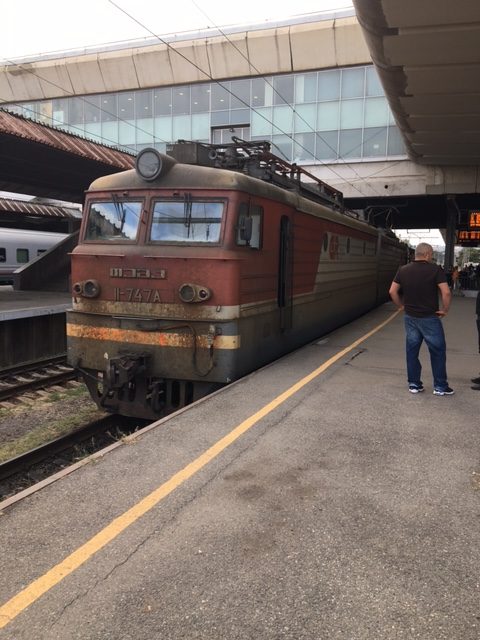 We arrive at the decaying, almost-not-there train station of Mtskheta and hail a cab into town.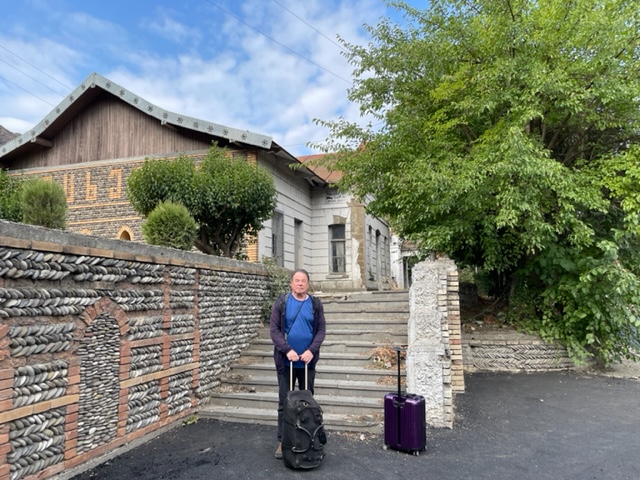 Our guest house is a stone's throw from the Svetitskhoveli Cathedral. We are greeted with a cup of Turkish coffee and grapes plucked straight from the arbour overhead.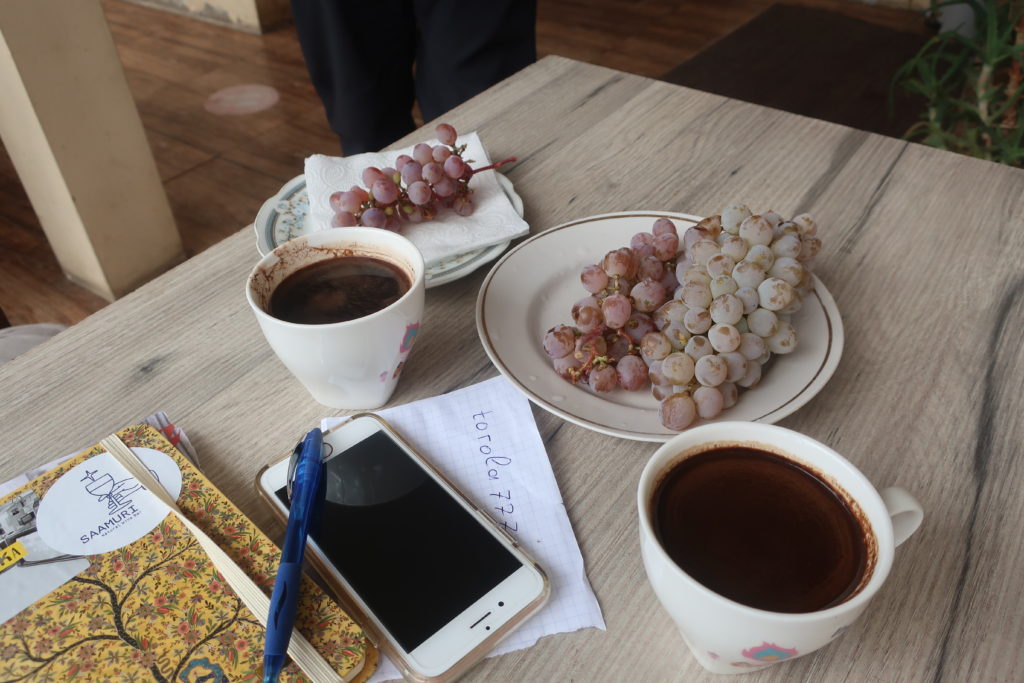 The hosts have a very large, very friendly dog.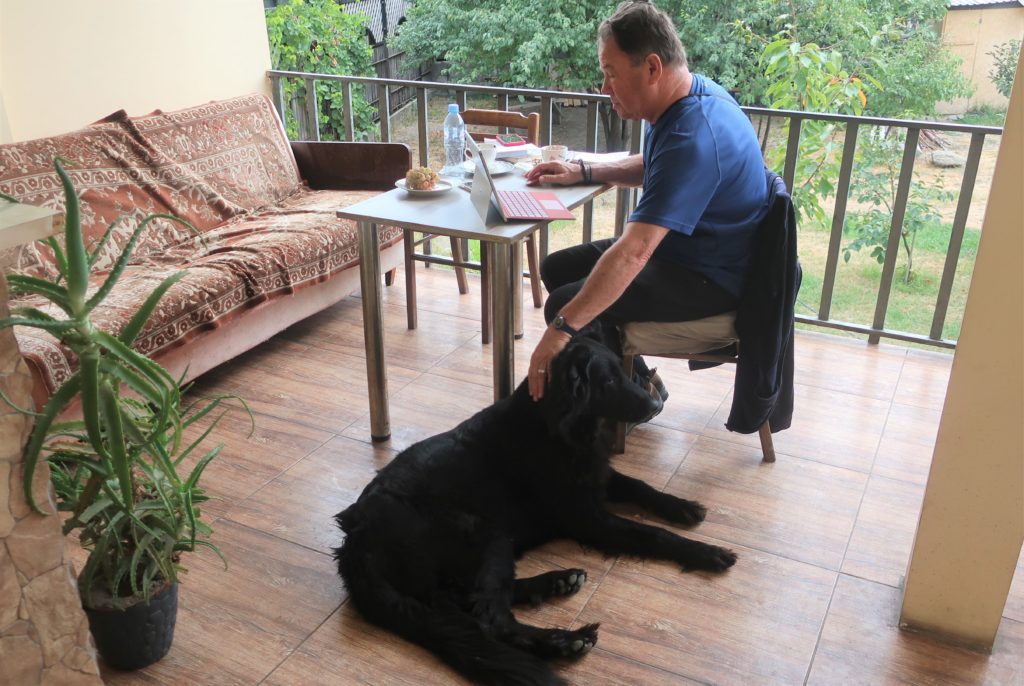 This is one of the largest churches in Georgia.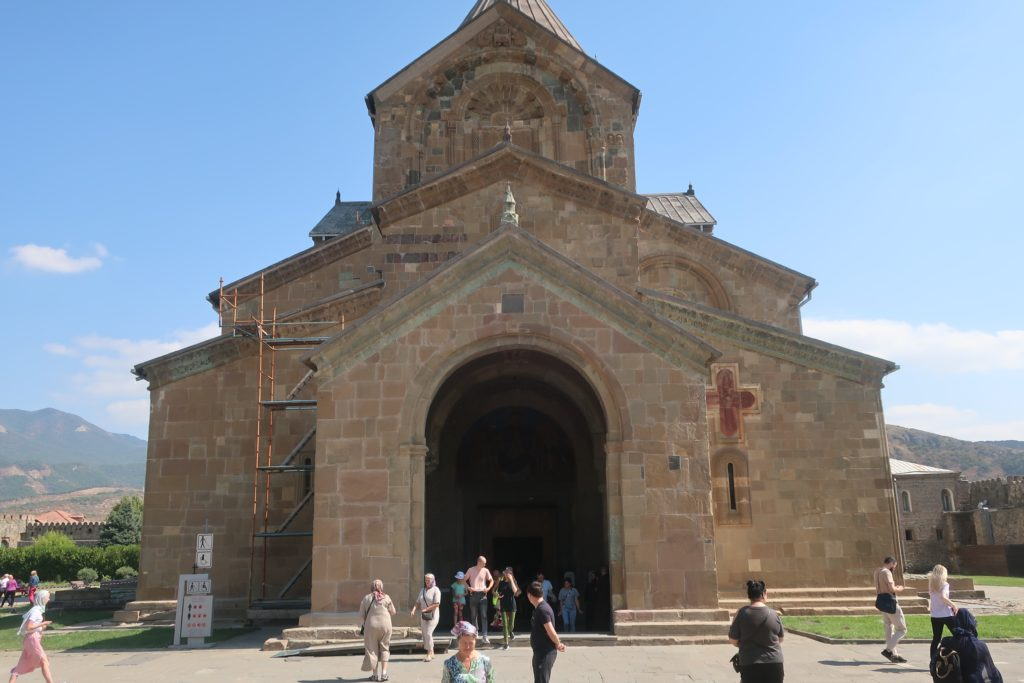 Inside, it's full of chanting priests, singing women, and soft light.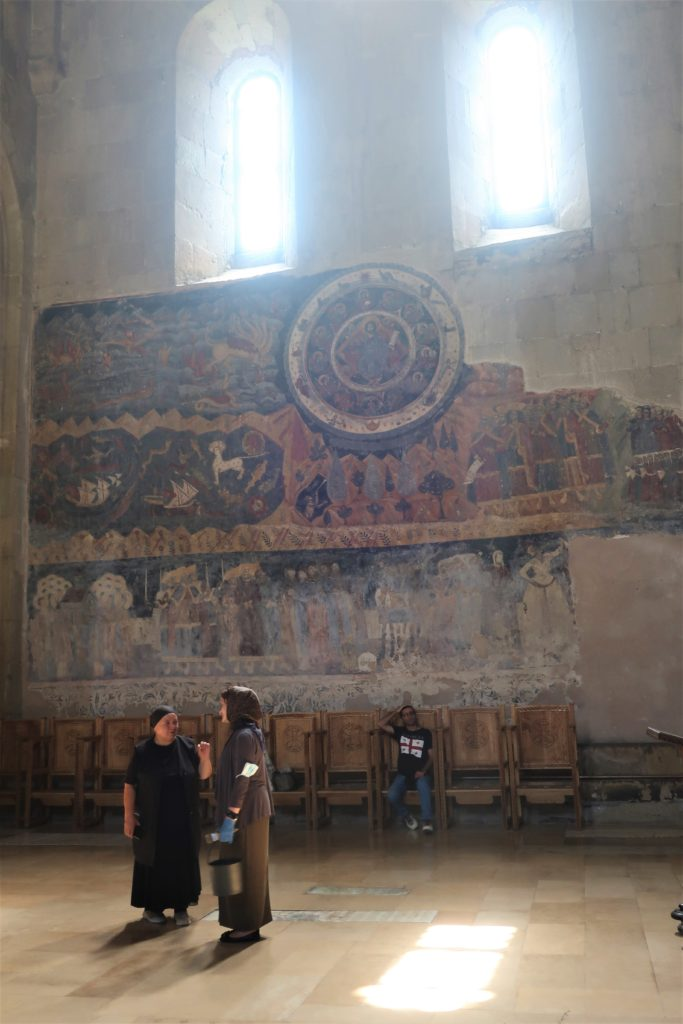 Behind a gold door is some kind of sanctuary.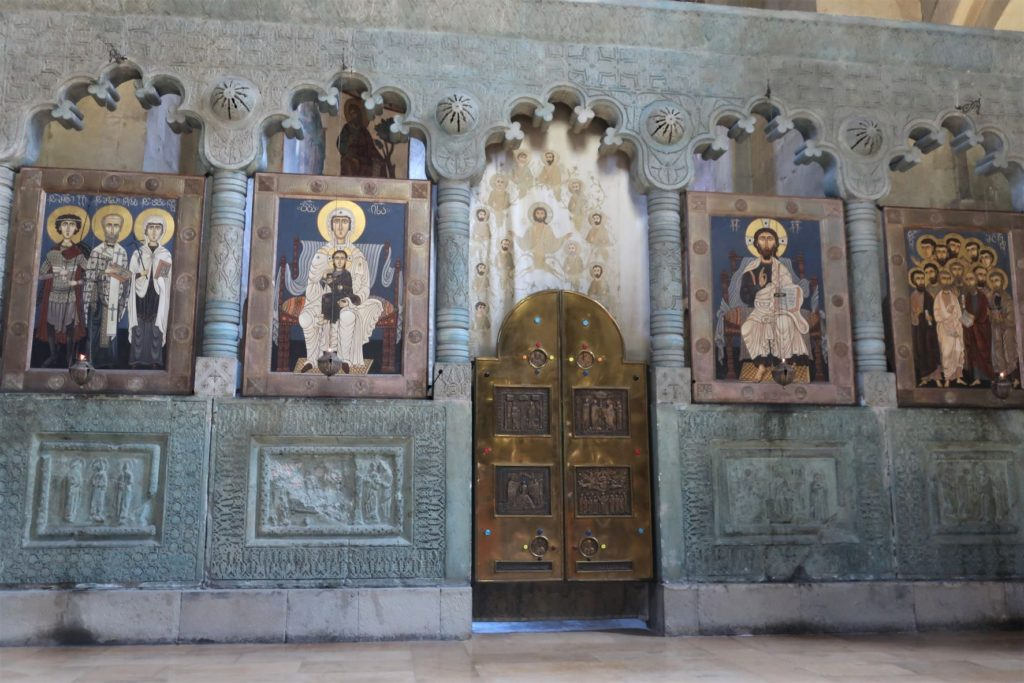 The other main attraction in town is the Jvari monastery.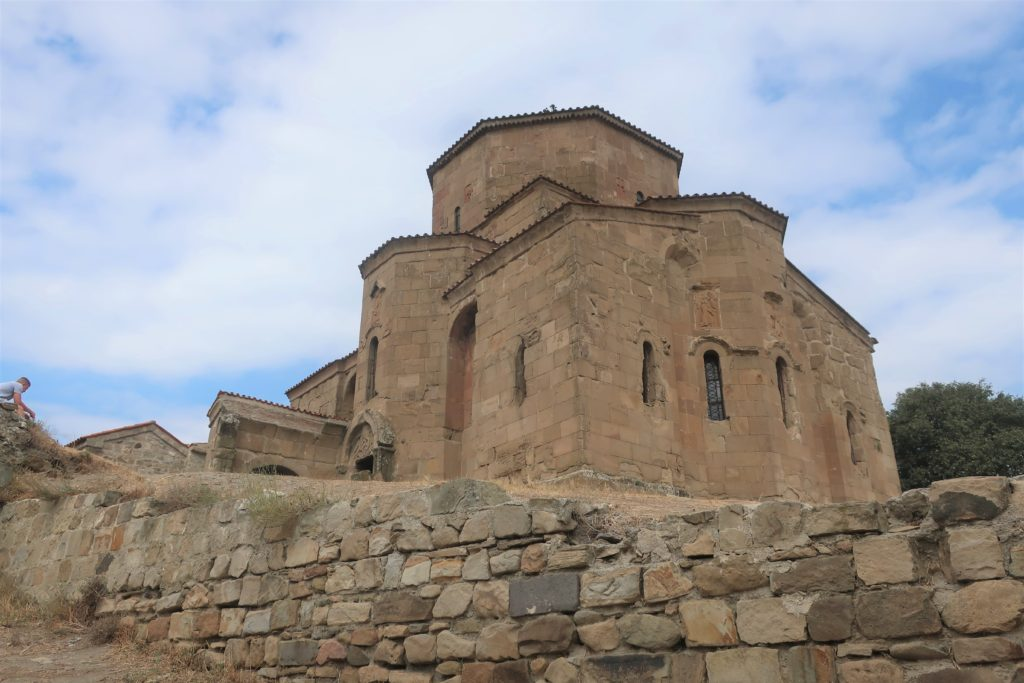 It sits high atop a hill overlooking the confluence of the Mtkvari and Aragvi rivers.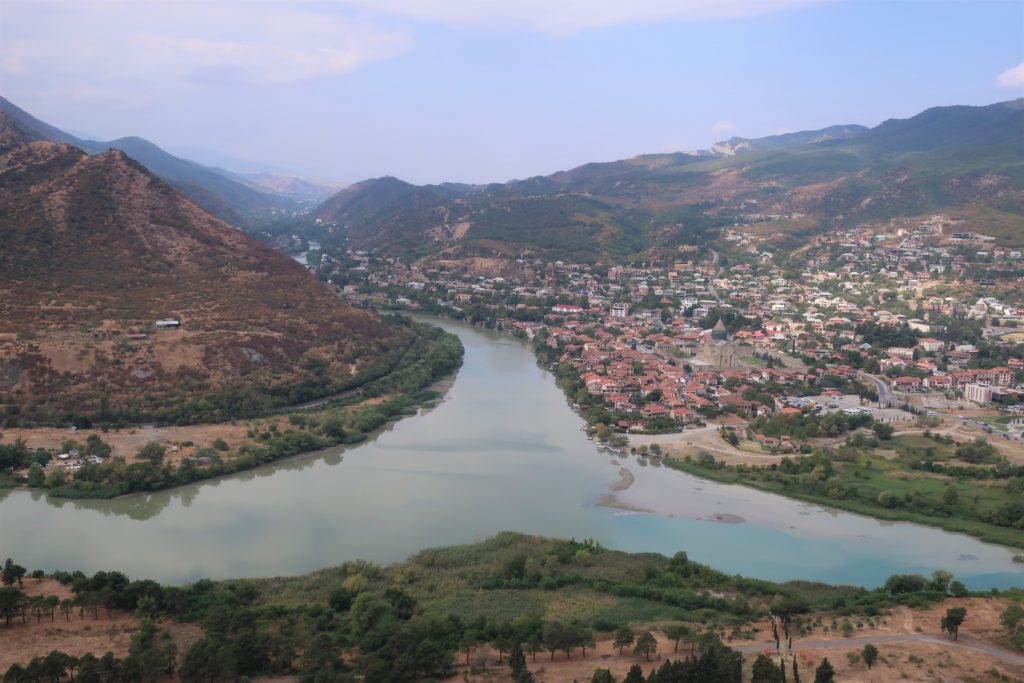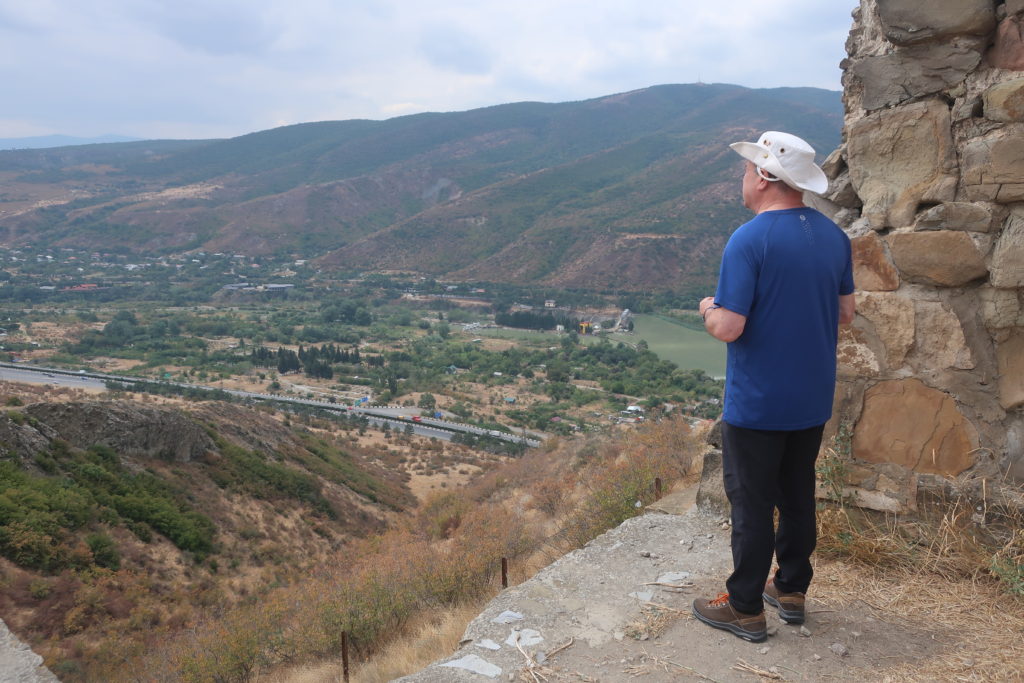 Back in town, Maria samples wine ice cream.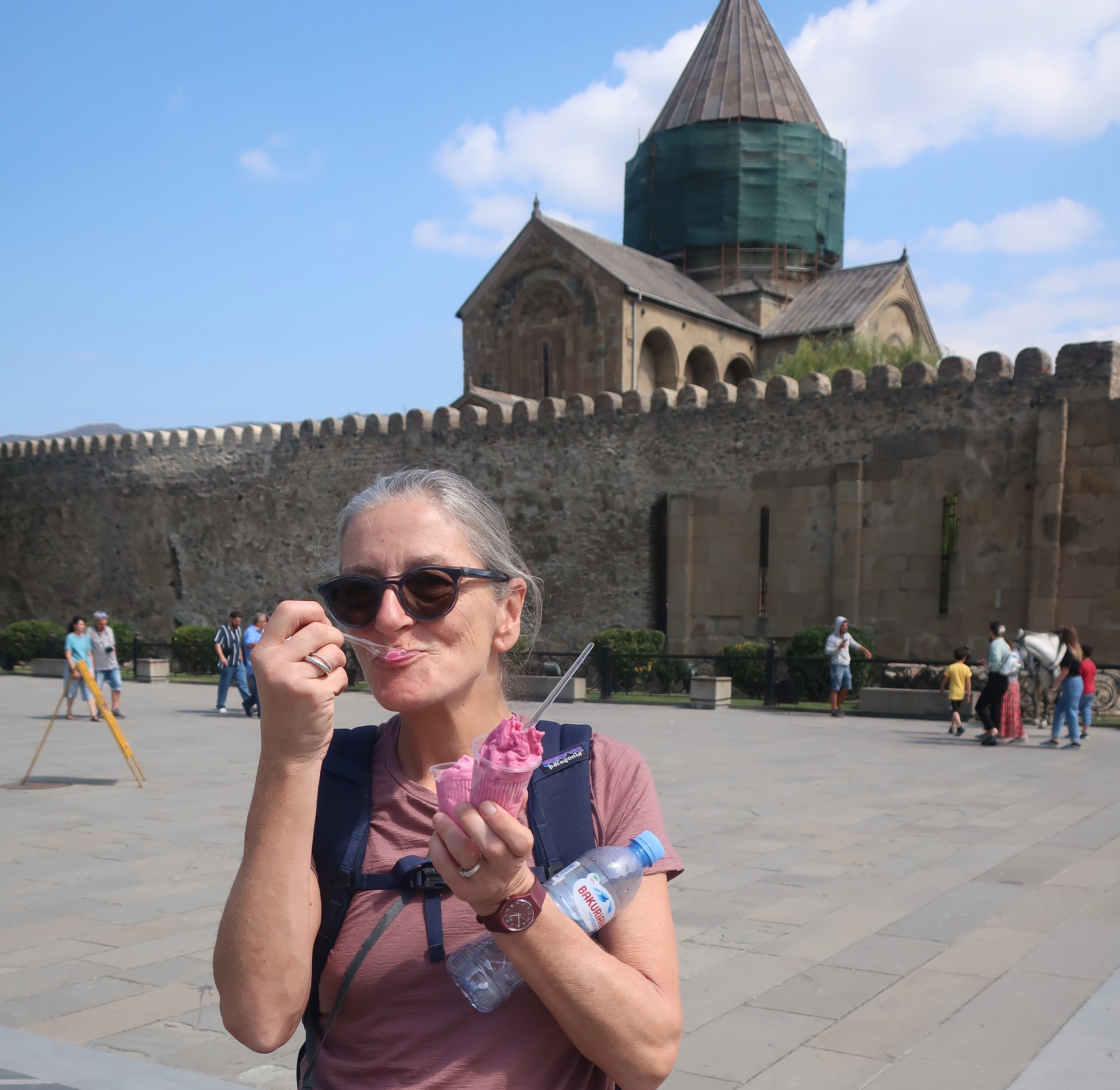 We also visit the Samtavro St. Nino Convent.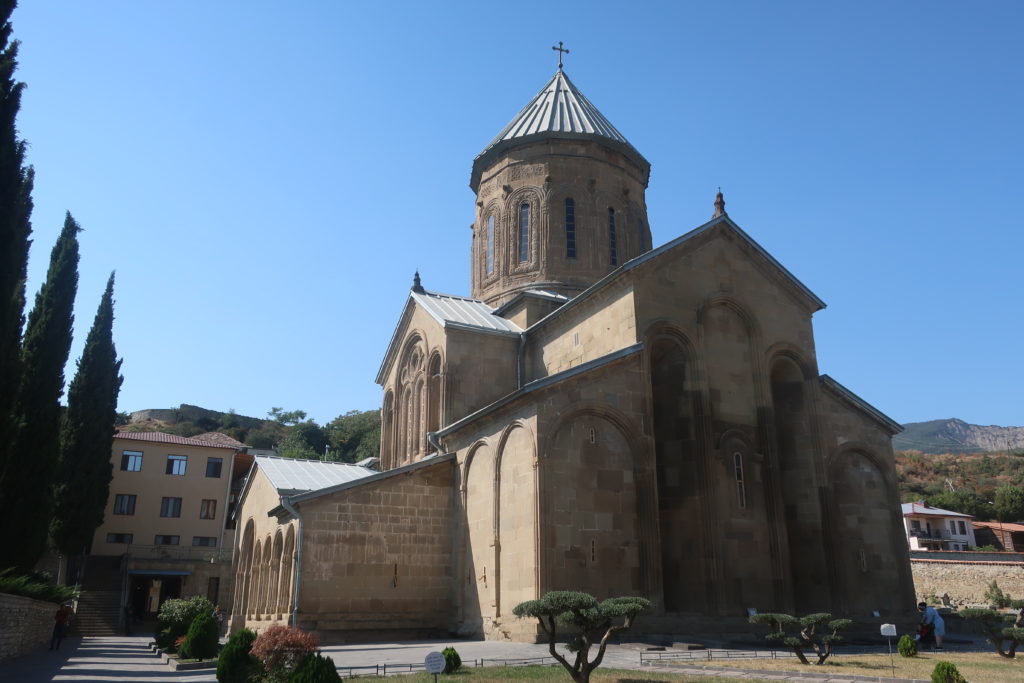 The nuns work in the shop, selling religious regalia.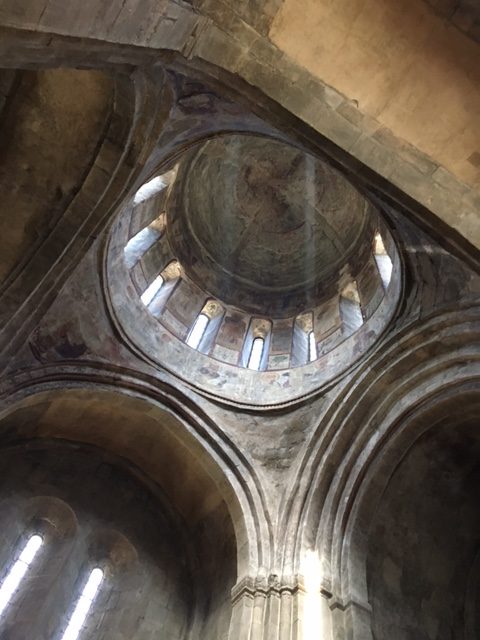 Sight or Insight of the Day
Bread is a staple in Georgia. There are several kinds. It's cheap and filling. People here consume Olympian quantities of the stuff.
Maria loves it. The primacy of our friend Mike's homemade bread in Maria's rankings is under severe threat by this Georgian product.