We climb into Uncle Joe and head south again.
No sooner do we come across the long queue of Russia-bound trucks does a herd of sheep cross the road.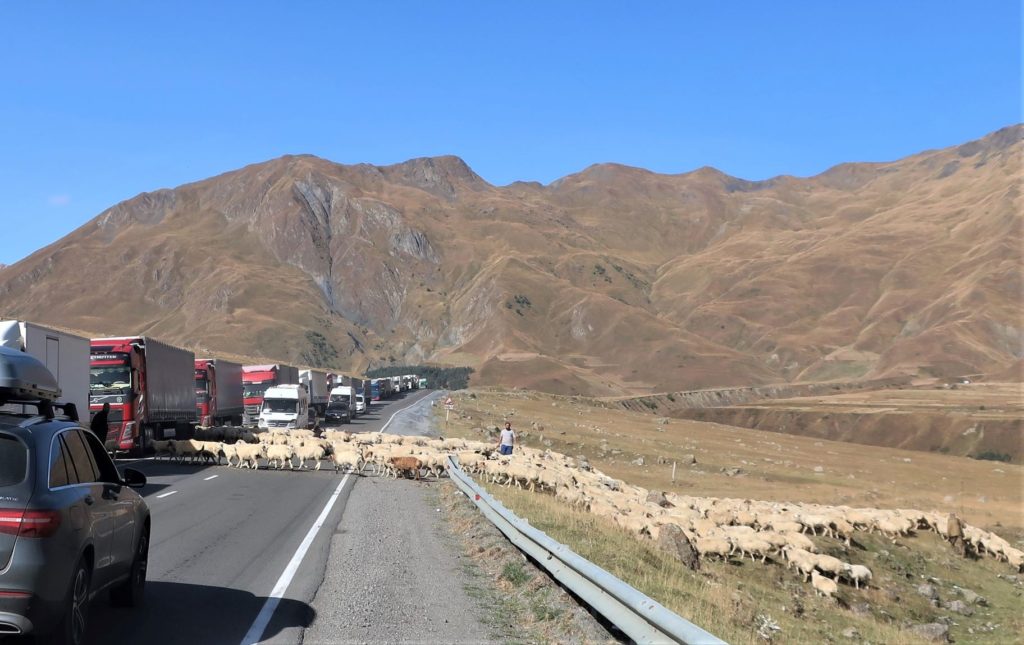 The road back to Mtskheta goes through multicoloured mountains that remind us of Iceland.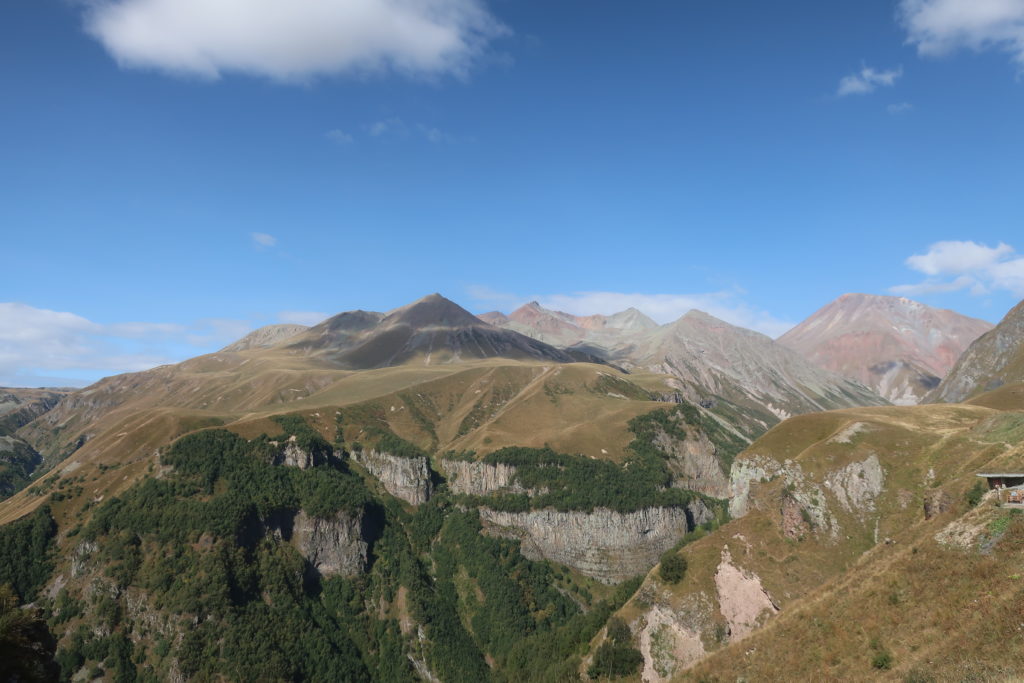 We mentioned passing by a Soviet-era monument to Russia-Georgia friendship. We stop here for a break.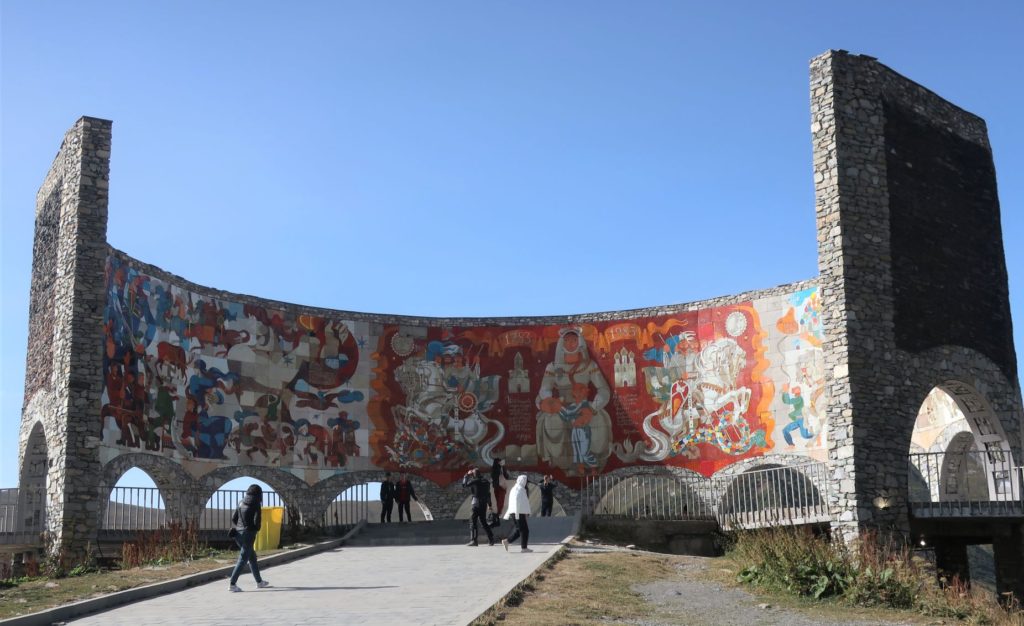 Traffic through some of the tunnels is squeaky tight.
We drive through the plain that lies between the Greater Caucasus and Lesser Caucasus ranges to the town of Gori, Joseph Stalin's birthplace.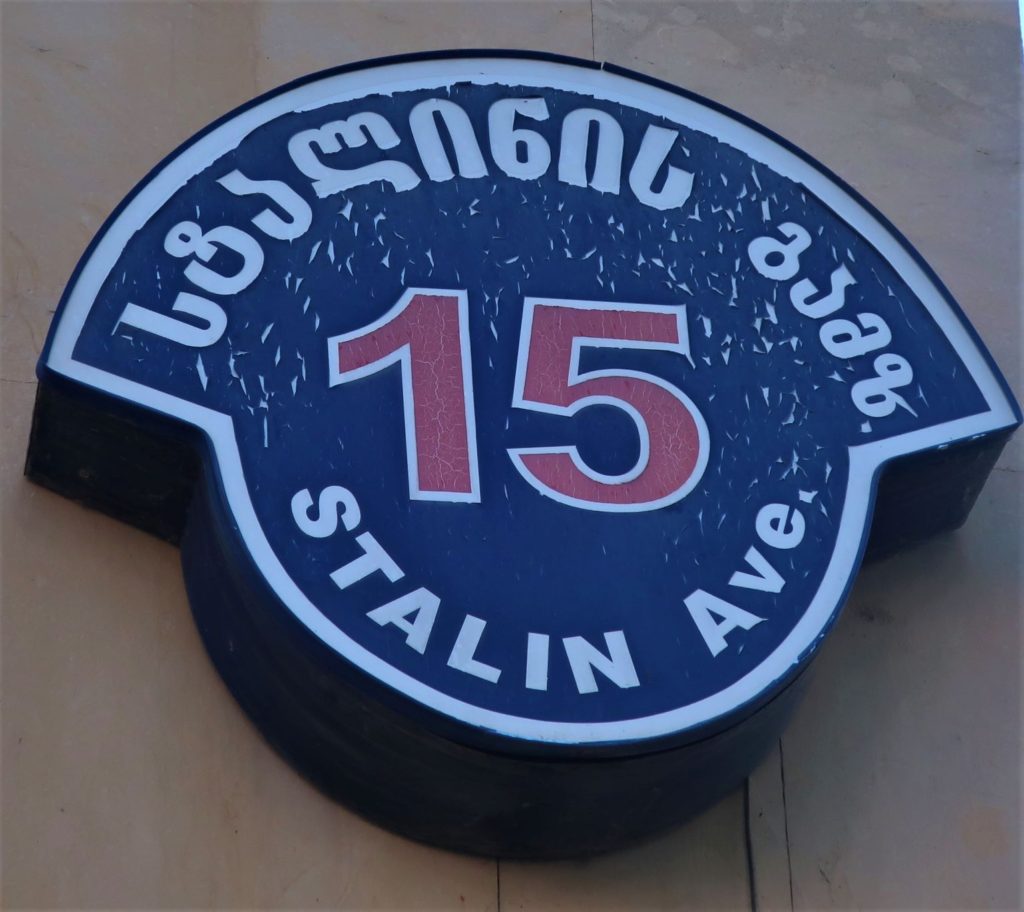 Our guesthouse is on a nice quiet street. There are grapes growing in front of every house, children playing, neighbours gossiping.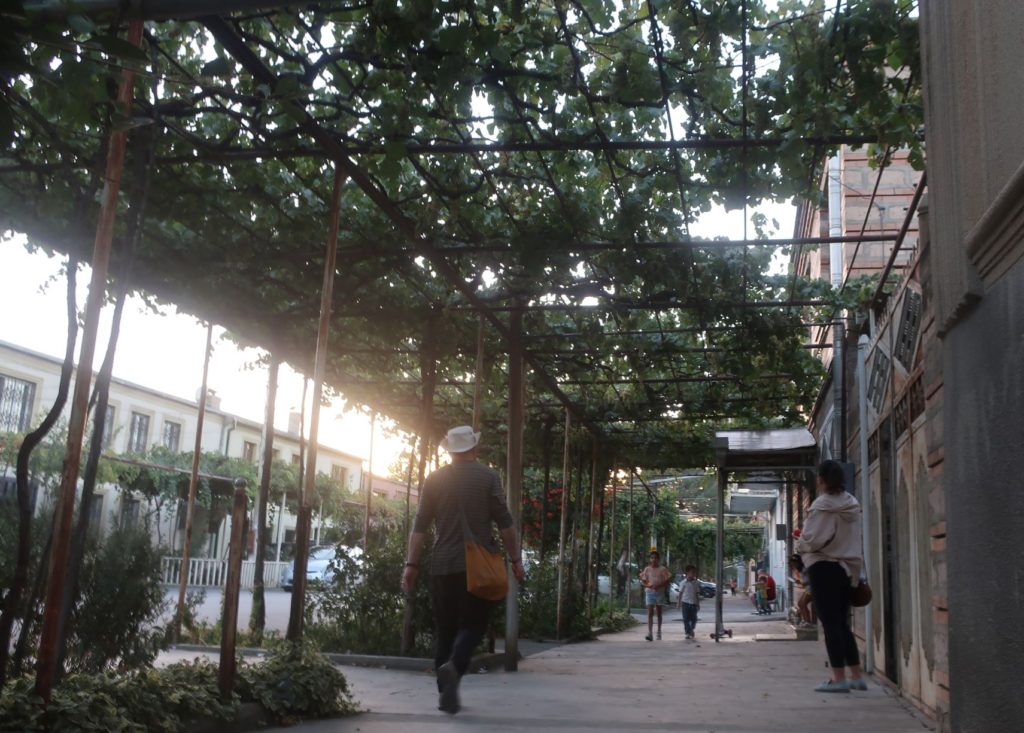 The main attraction in Gori is the Stalin Museum. Because Stalin is a local boy who made good (or at least gained prominence), it has little bad to say about the man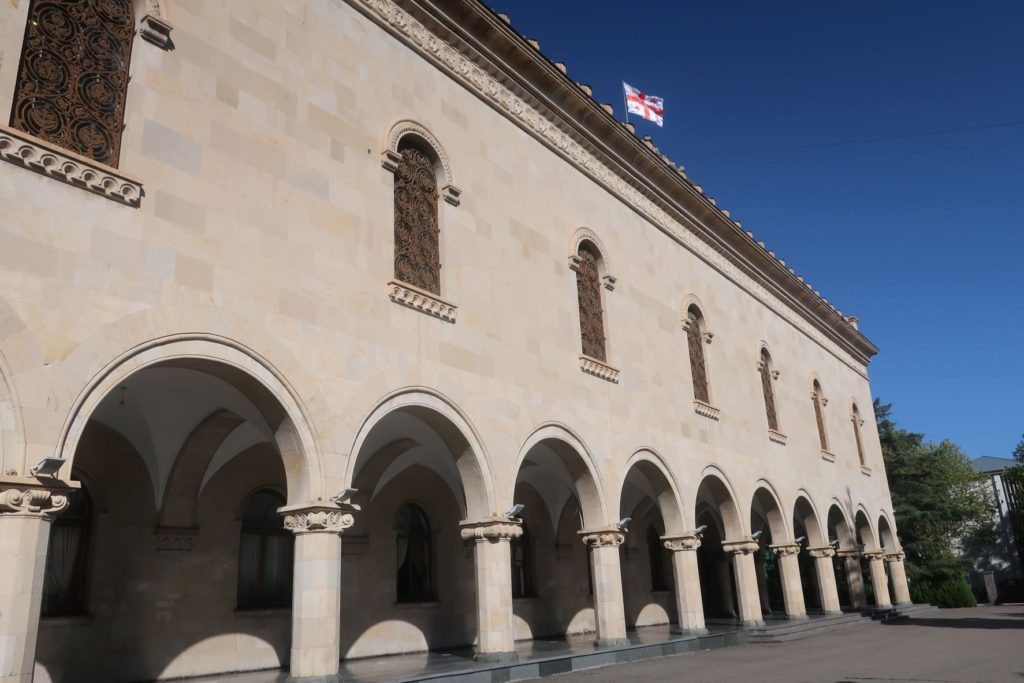 On the grounds is Stalin's personal railcar. Stalin didn't like to fly. He attended the Tehran Conference, the Yalta Conference, and the Potsdam Conference in this car.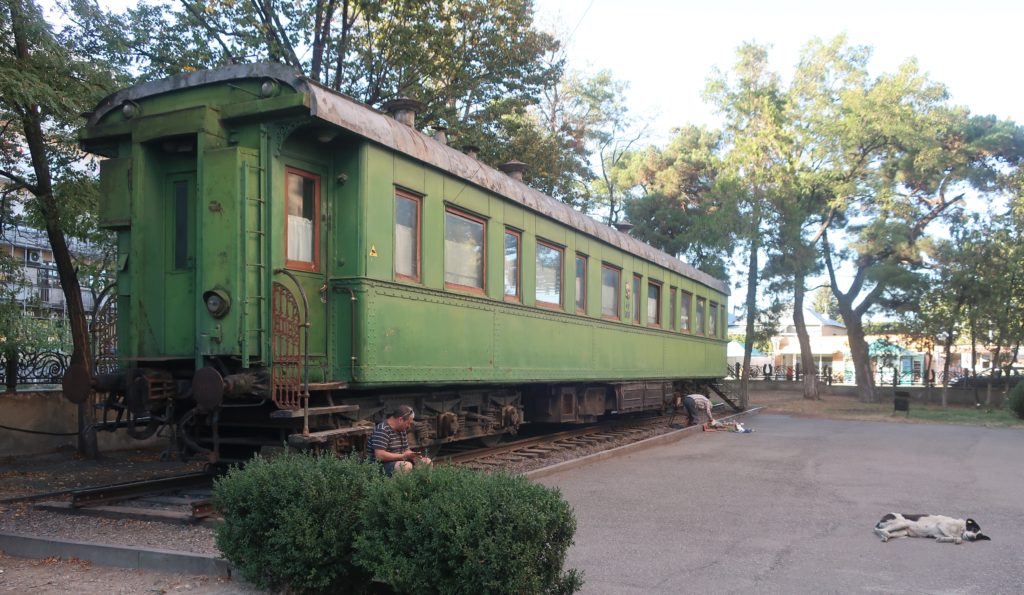 Gori is an attractive mid-size town. There are no shops geared towards tourists. Lots of second-hand clothing stores.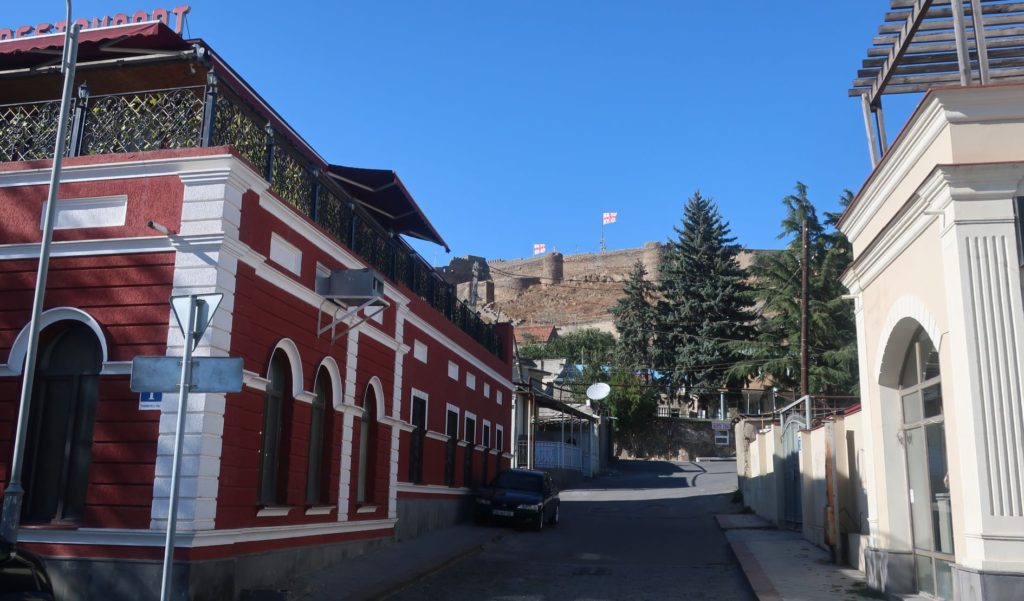 We celebrate my birthday with a fine Georgian saperavi.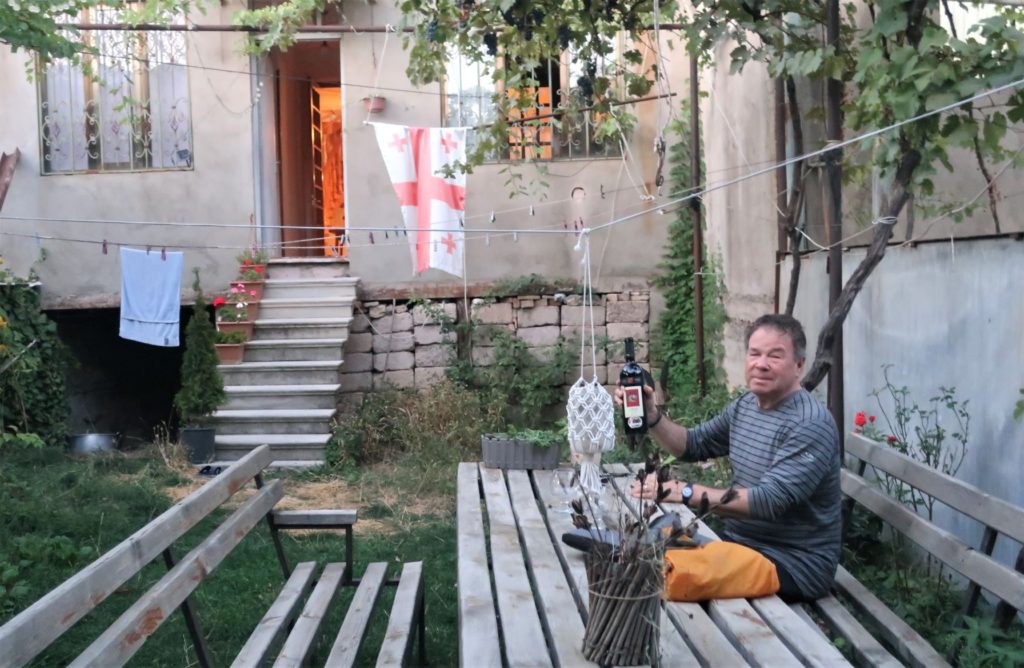 I get everything I ask for. A T-shirt from the Stalin Museum gift shop. And a carpet.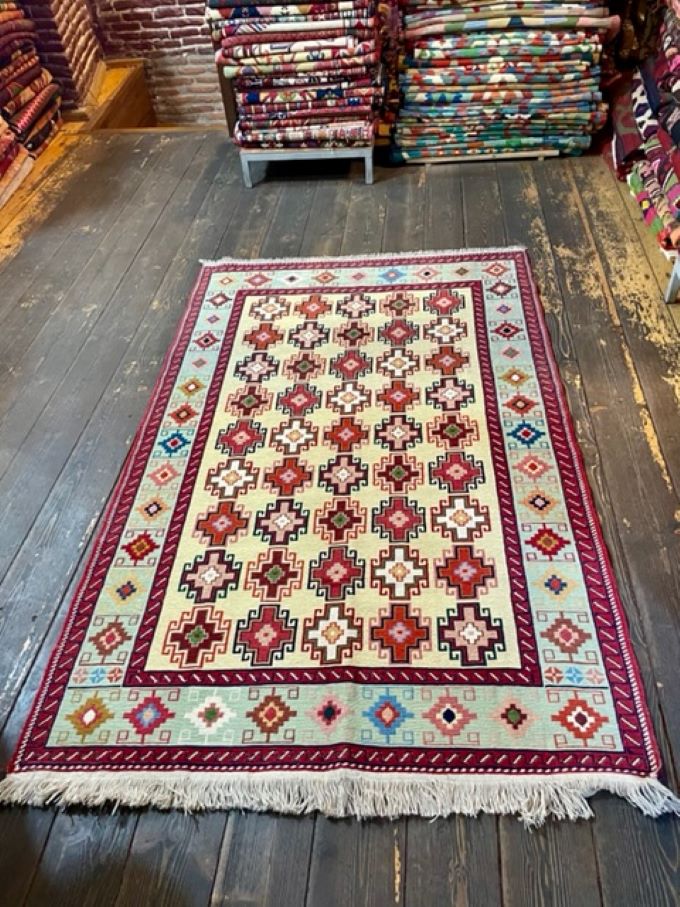 Sight or Insight of the Day
Stalin's statue gets two thumbs down from Maria.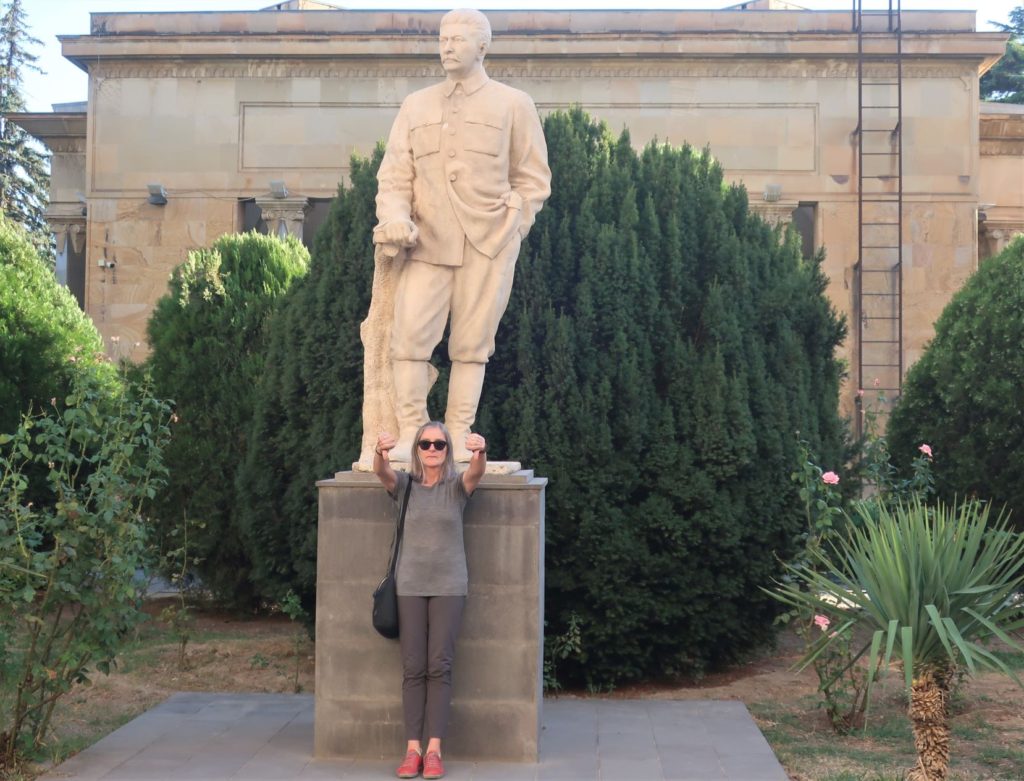 I think it's ironic that the statue of this man directly responsible for the death of millions stands unmolested while poor old Sir John A. Macdonald's likeness is vandalized and toppled for his misguided Victorian notions by frenzied screaming mobs with complete impunity.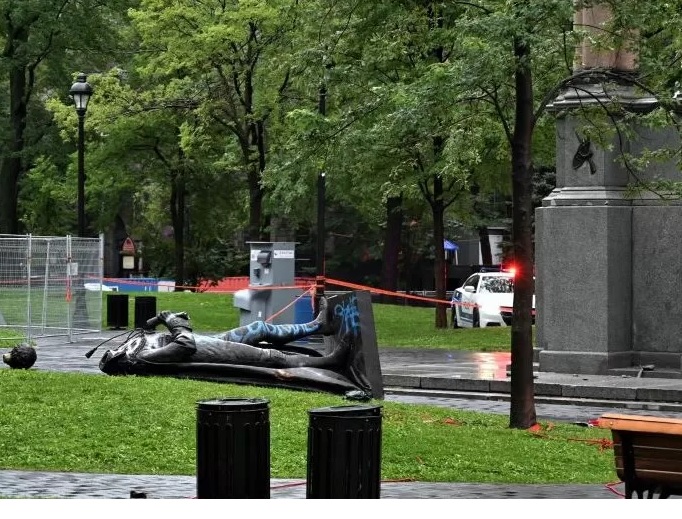 As Margaret Thatcher said when she was booted from office, it's a funny old world.