We set out from the capital for the airport to pick up our latest rental car. We name our new wheels Car-dashian, after one of Armenia's more colourful daughters.
It's a Nissan Sentra, the snazziest rental car we've had so far.
.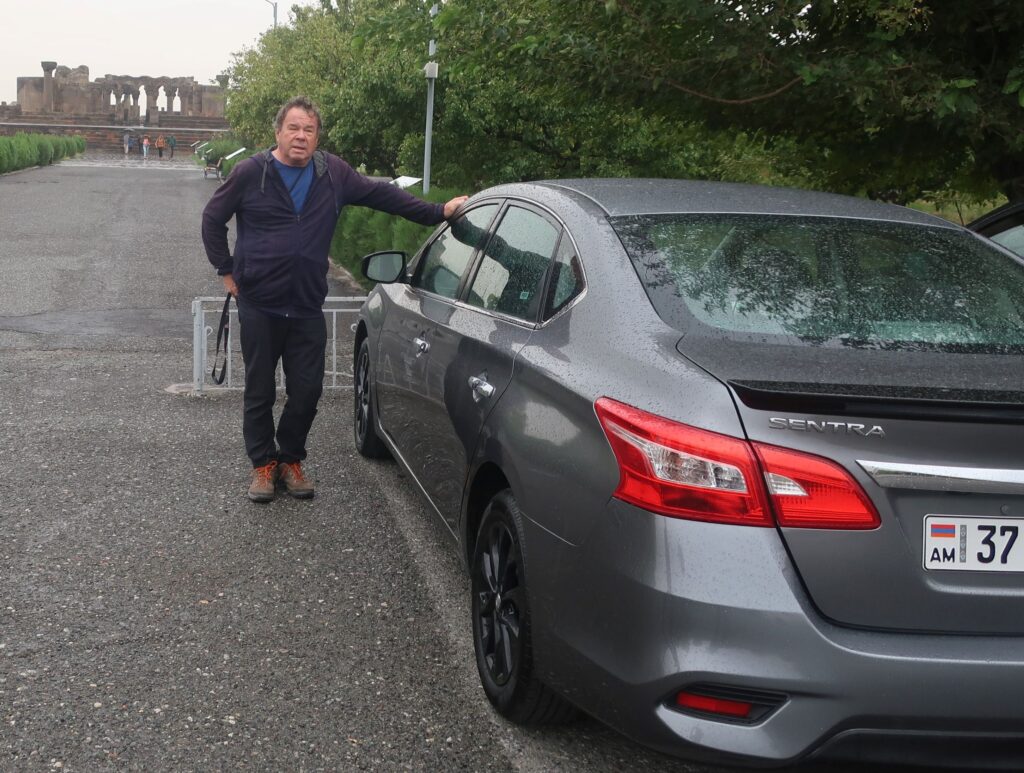 Our first stop is at the ruins of Svartnots Cathedral. This was first built in the seventh century.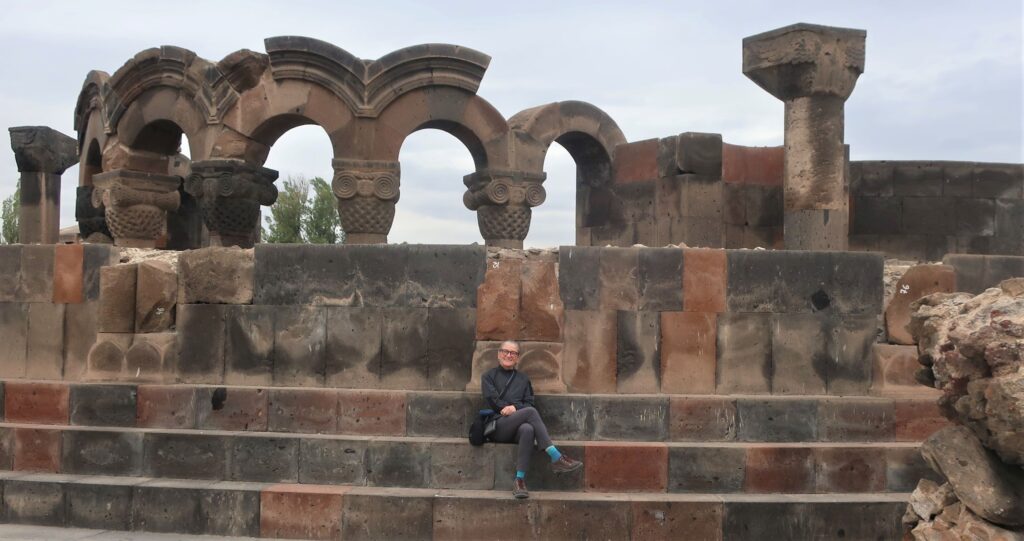 It's a cold, drizzly day. Our next stop is Sardarapat, the site of a pivotal battle in which the Armenians fought off the Turkish army in 1918. This probably saved them from being wiped completely off the face of the earth.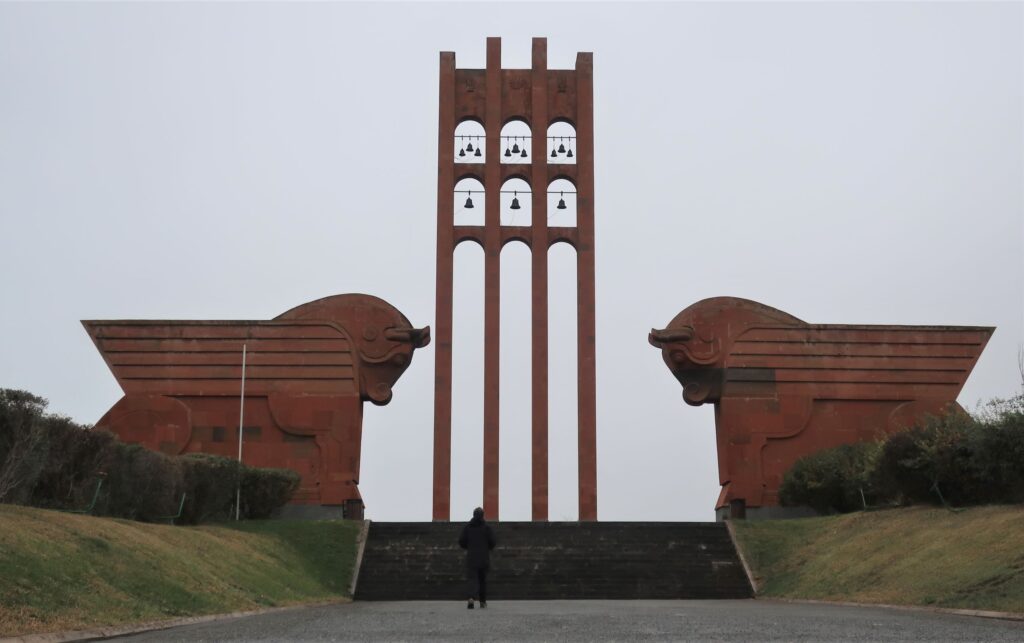 There's a museum, but it doesn't have any information about the battle in English.
We finish the day in Gyumri, Armenia's second largest city. Gyumri suffered a lot in the massive earthquake of 1988.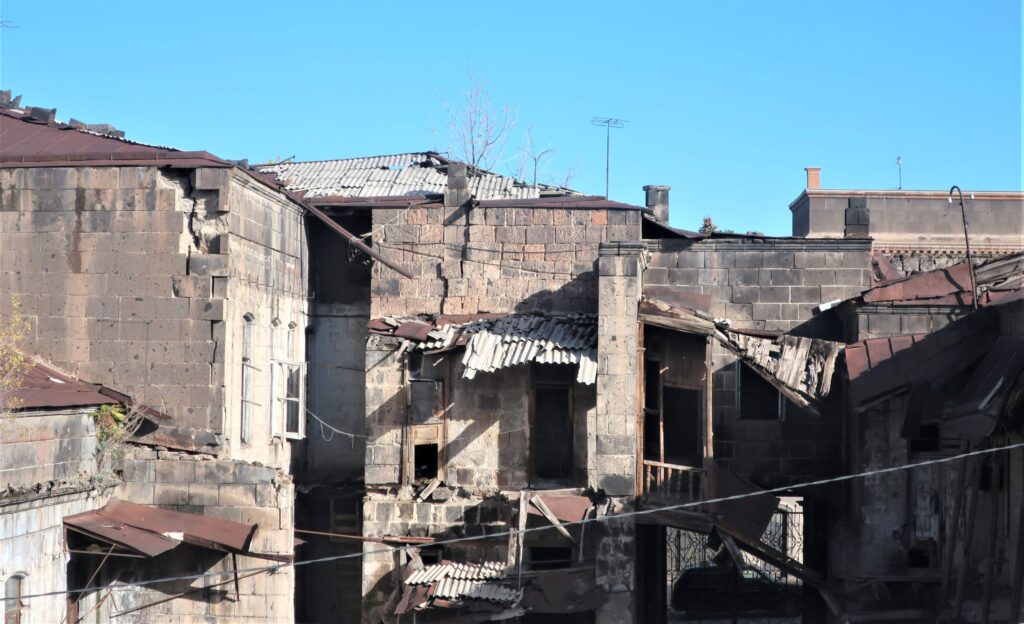 The roads are for the most part, not bad.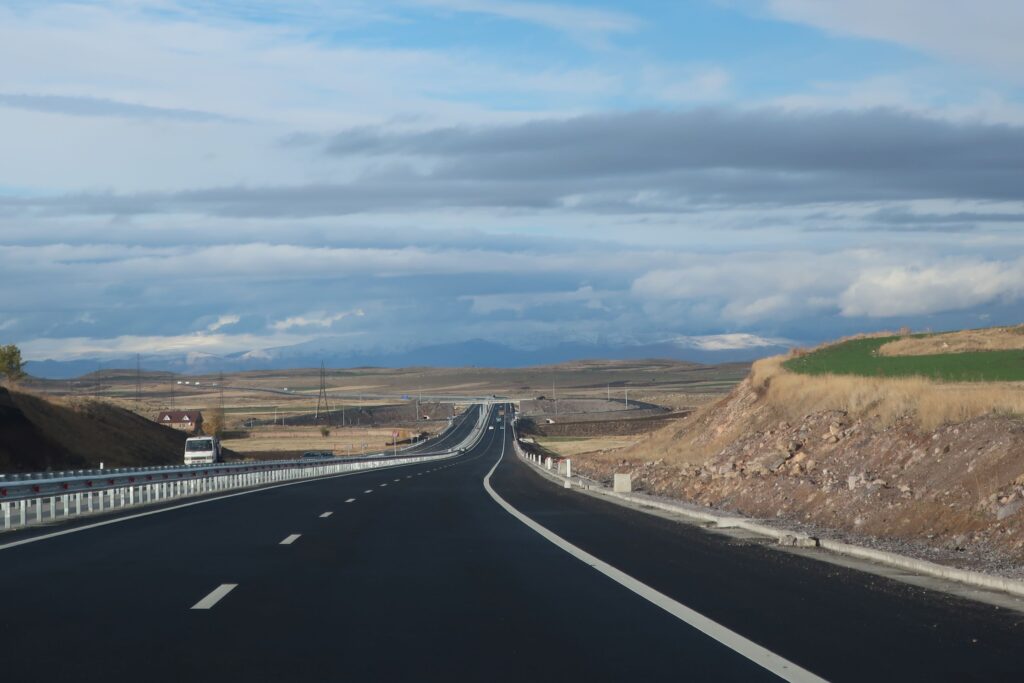 Everywhere we go, we seem to be surrounded by snow-capped mountains.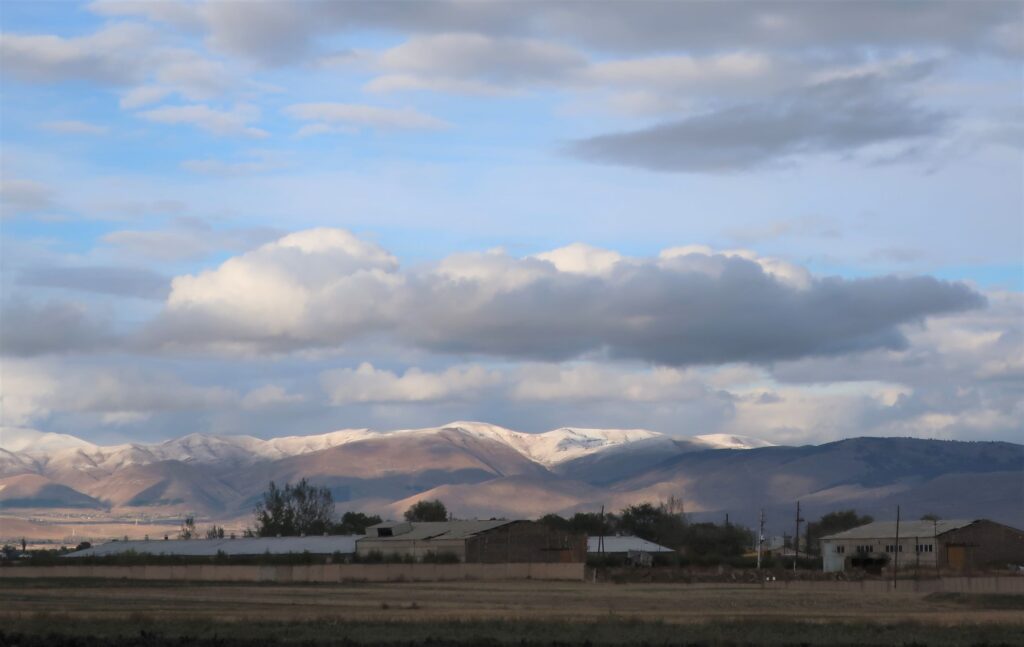 Next, we head for Dilijan. We hike 14.5 kilometers from Parz Lake back to Dilijan. Mostly through heavily-forested mountains.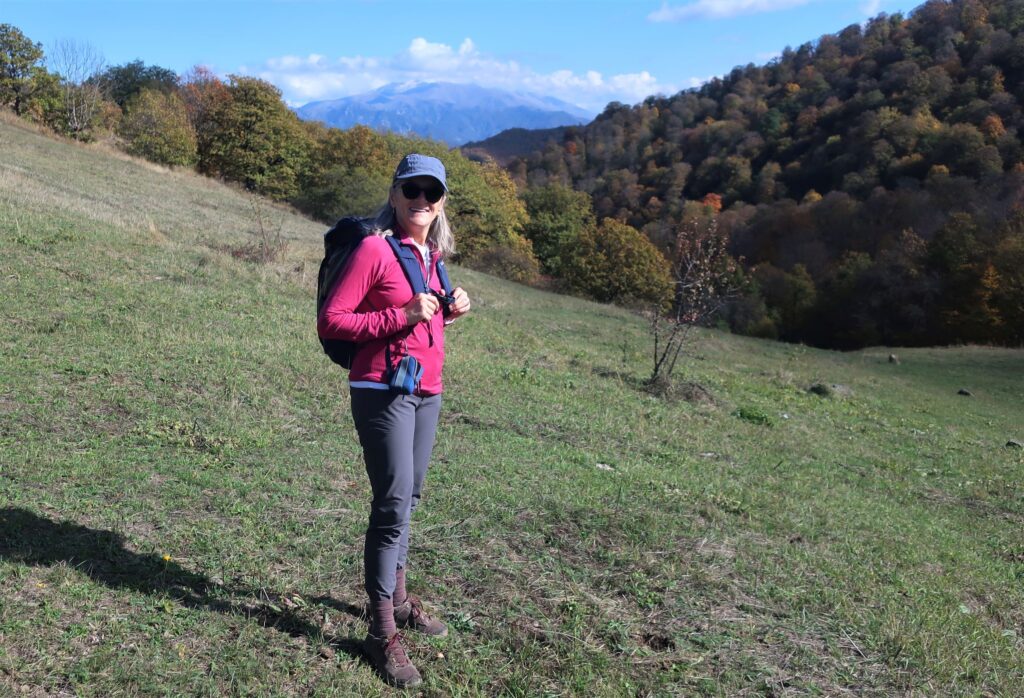 This region is known – with considerable hyperbole – as 'the Switzerland of Armenia'.
The marking of the trails is way better than we experienced in Georgia.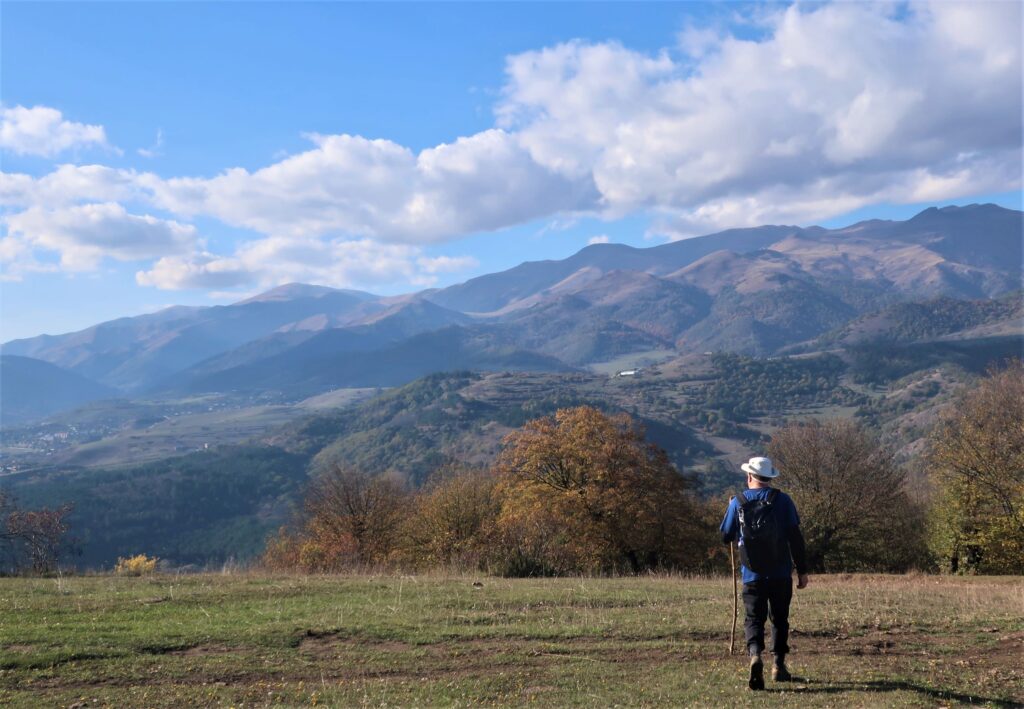 Maria feigns terror on learning there are bears (and wolves) in the forest.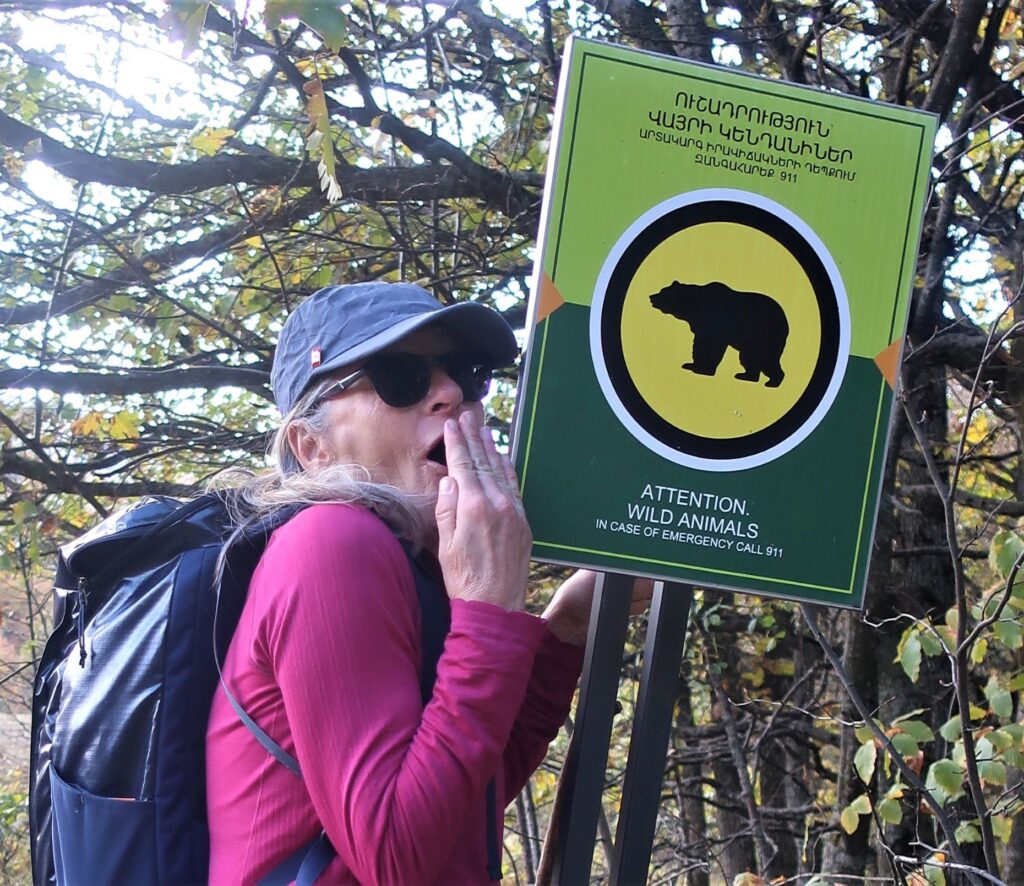 On the morning we depart, Cardashian is covered in frost. I use an expired credit card as an impromptu scraper.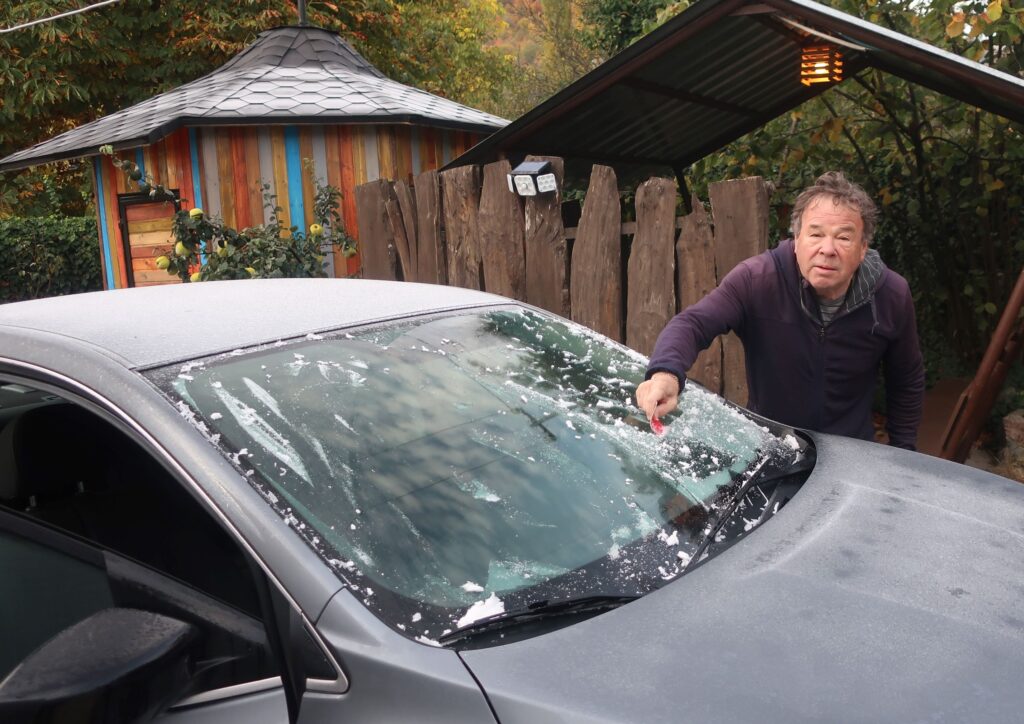 A common sight in Armenia are these ancient Soviet buses. Note the tanks on the top. Many vehicles here – especially older ones – are powered by LPG.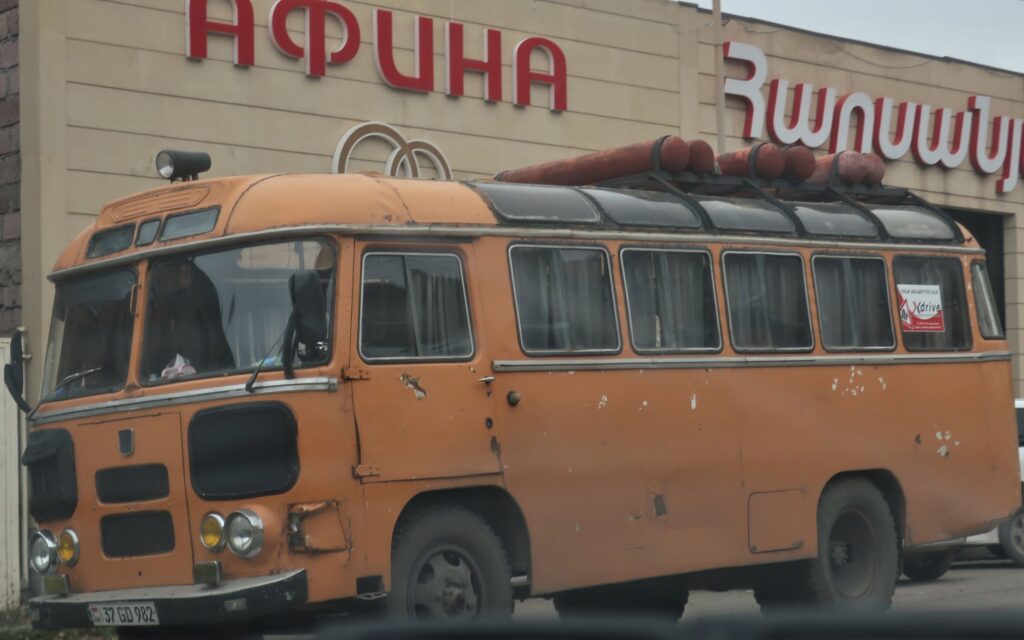 Armenia has a project similar to Georgia's for the care of street dogs. Maria was simply going to pose beside this sign. Of course, within seconds, a few strays show up for some attention, tails wagging furiously.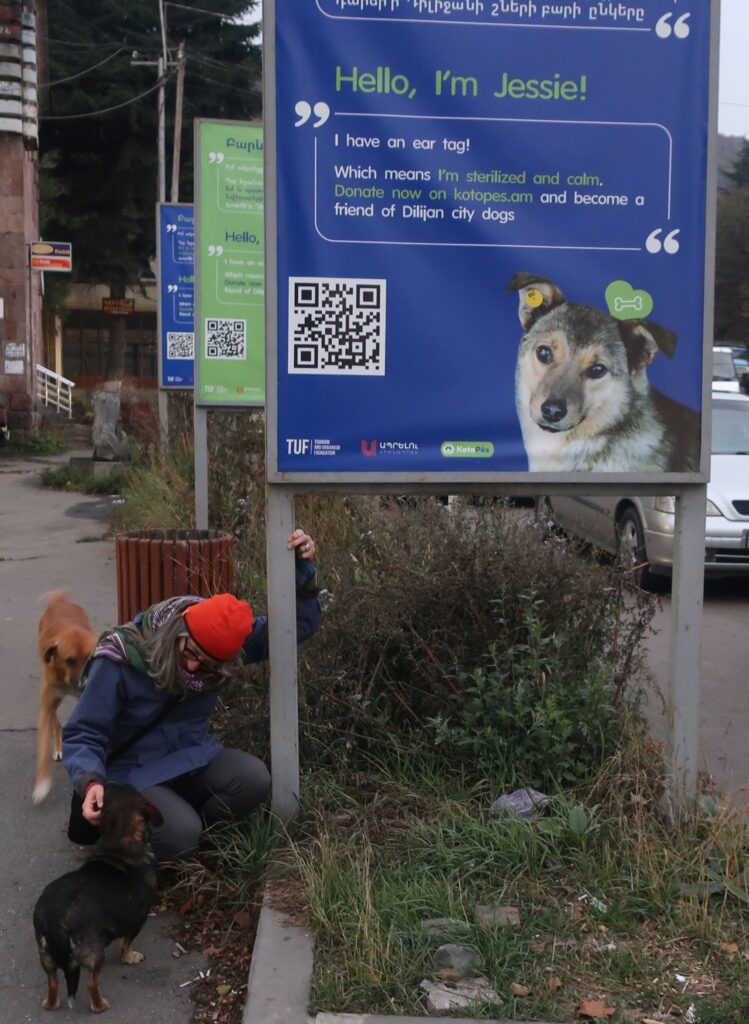 We discuss how some things are common to Georgia, Azerbaijan, and Armenia and some things are unique. An example: Armenian gas stations have a strange barrier between the pumps in all multiple-pump locations. We've never seen this anywhere else and can't find a reason for it. Even Google couldn't help.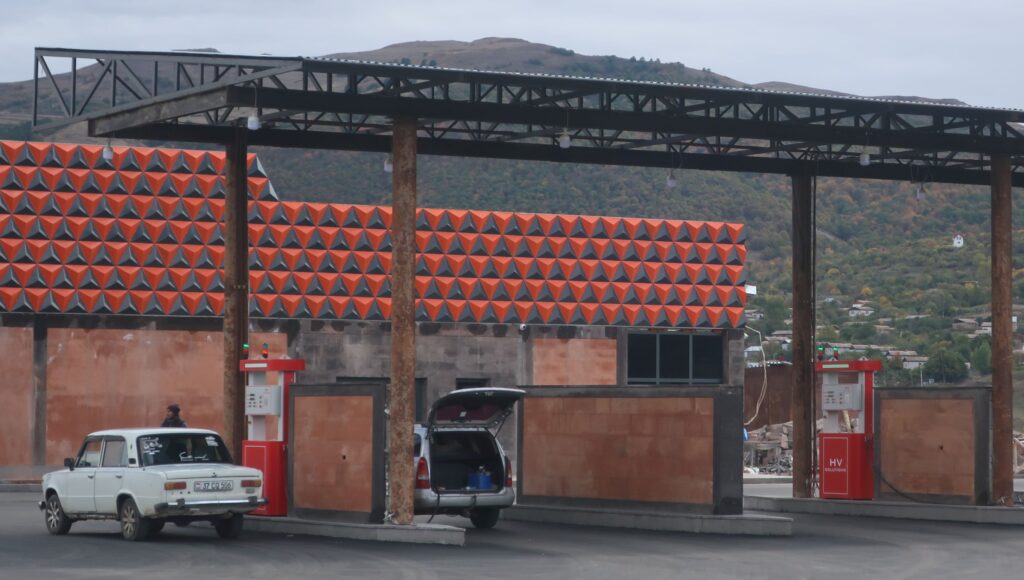 You can't simply ask, because the gas station attendants – yes, they have them here – don't speak any English.
(Armenia also has the ugliest gas stations.)
Sight or Insight of the Day
One thing that is common to all three Caucasus countries we have visited: every town has a mysterious network of Soviet-era pipes reaching everywhere.
These remind me of the pipes that are ever-present in the Terry Gilliam film dystopia Brazil.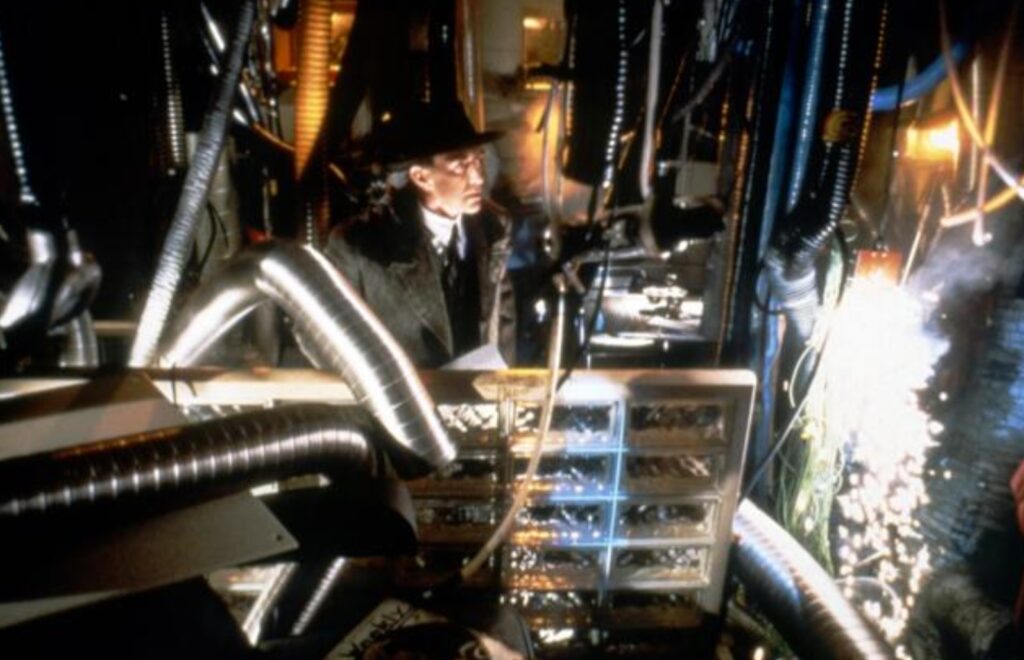 One movie critique has this to say about the significance of the pipes:
'What's perhaps most memorable about Brazil is the plethora of comical pipes that seem to reach out of every nook and cranny of the buildings. The pipes symbolize the exhaustive reach of the bureaucracy, and the intrusion of inhuman standards that stifle what sociologist Lewis Mumford calls our "organic" sensibilities.'