Because Azerbaijan and Armenia are, let's say, not the best of friends, we have to fly back to Tbilisi in Georgia before proceeding to Armenia. We celebrate our last night in Georgia at a good restaurant.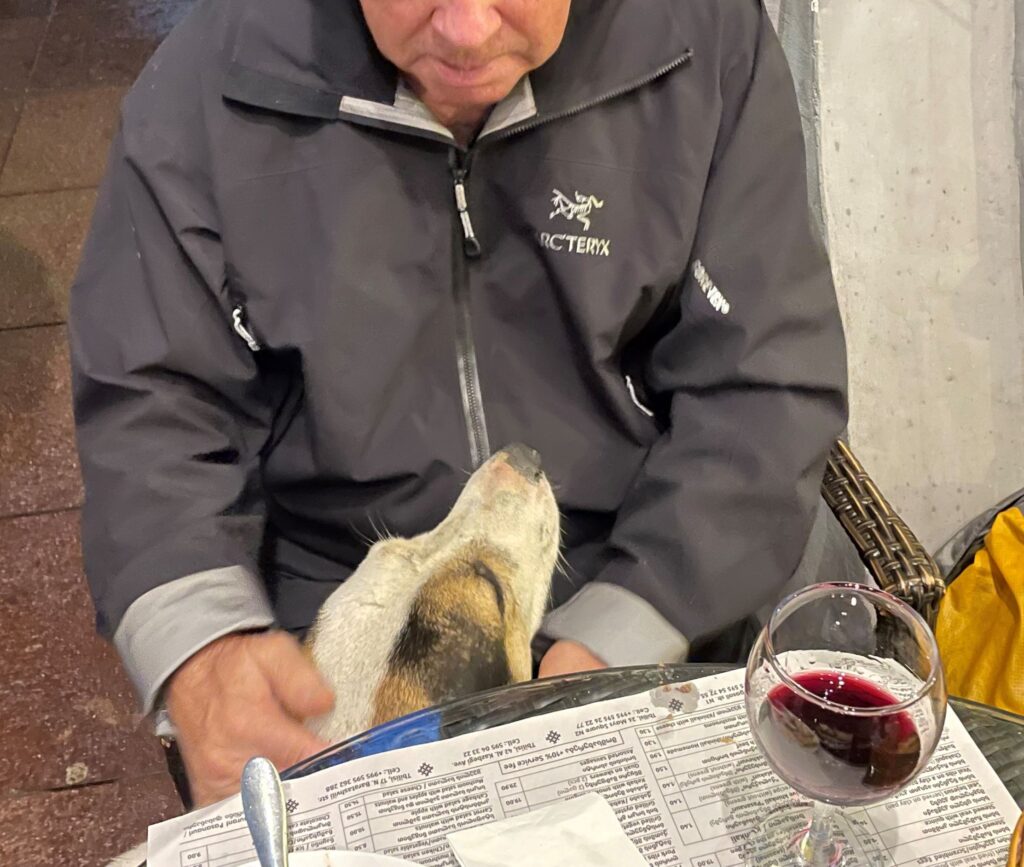 We take an overnight train from Tbilisi, Georgia to Yerevan, the capital of Armenia.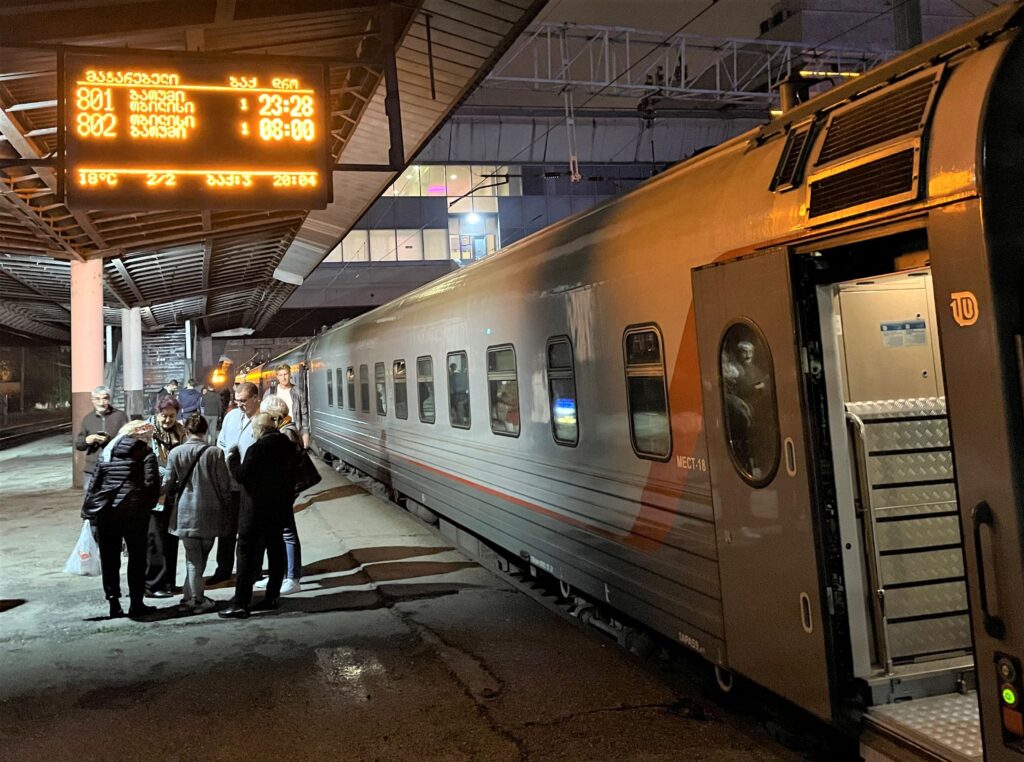 This one is much more comfortable than the train we took to Mtskheta. It's brand new.
We have a private, 2-person sleeper for the equivalent of $CAD 90.00 per person. This summer, I paid $CAD 100.00 to travel from Ottawa to Montreal – a distance of a little over 200 kilometres – to see a Nick Cave exhibit.
The gates of Yerevan University are still adorned with symbols of Communist abundance from the Soviet days.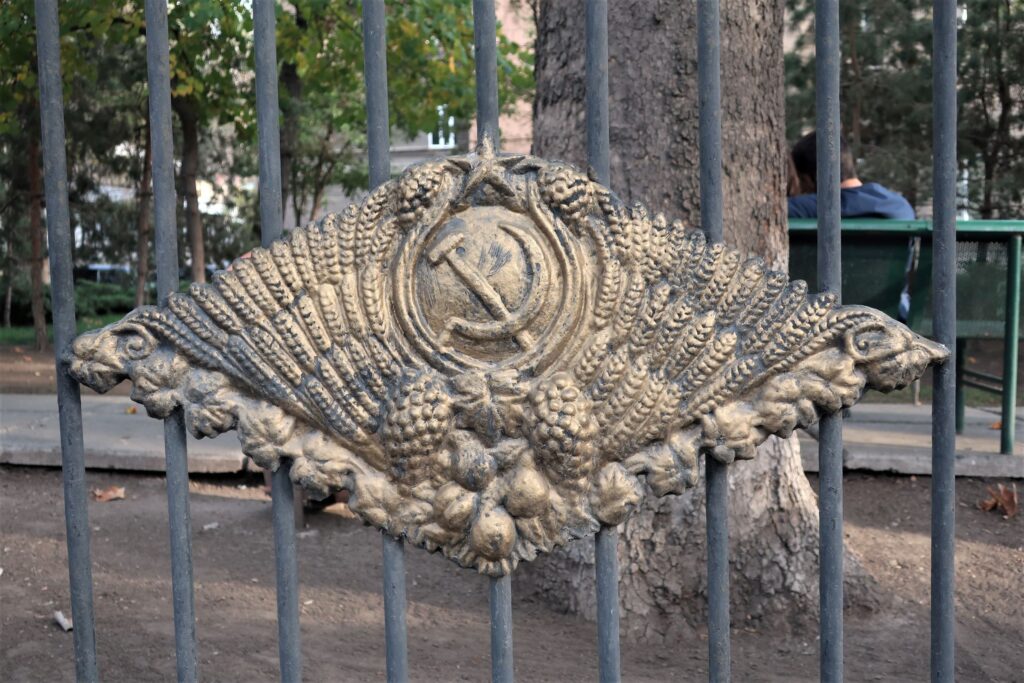 Armenians seem to have a good (but not a fawning) relationship with Russia. The country is comfortably bilingual, primarily in Armenian, and everyone seems to know Russian. Younger people speak English as well.
Here's the Yerevan Opera House. We miss seeing Prokofiev's Romeo and Juliet by one day.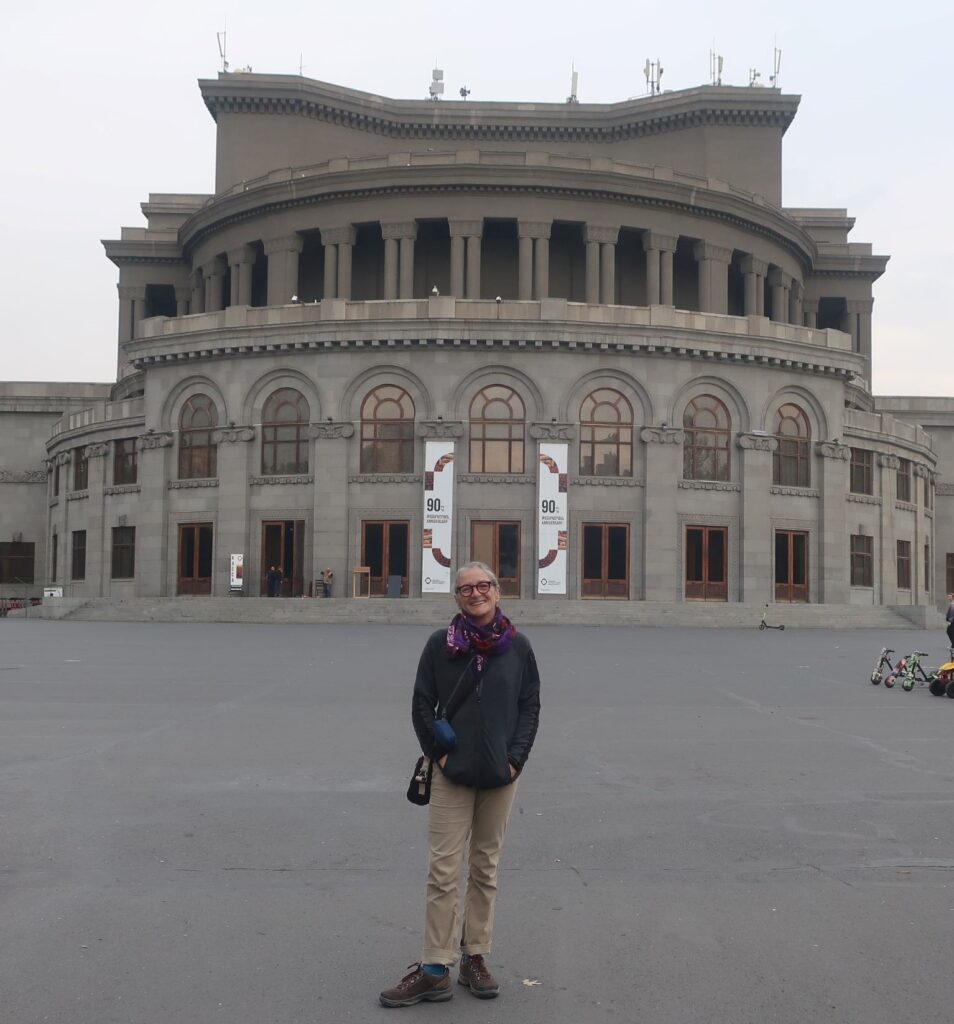 If you notice that we have more layers of clothing on, it's because October has come in like a lamb and out like a lion. It's getting cold here.
Colourful souvenir vendor.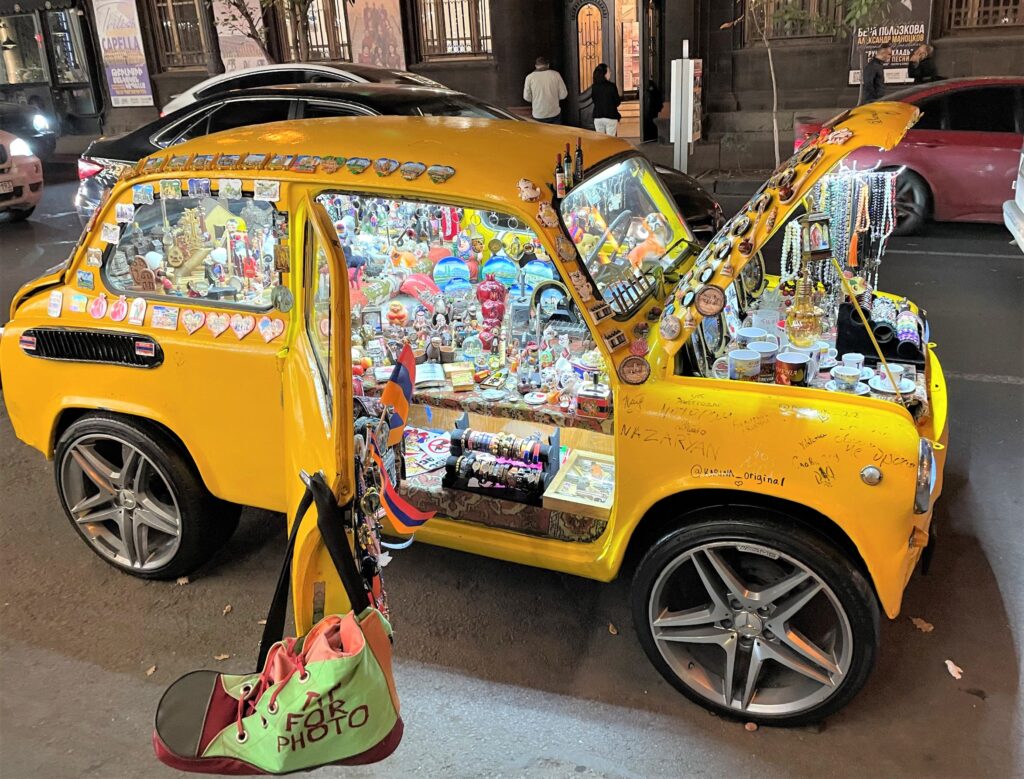 This is the Matenadaran. It's a museum of ancient manuscripts. We like that sort of thing.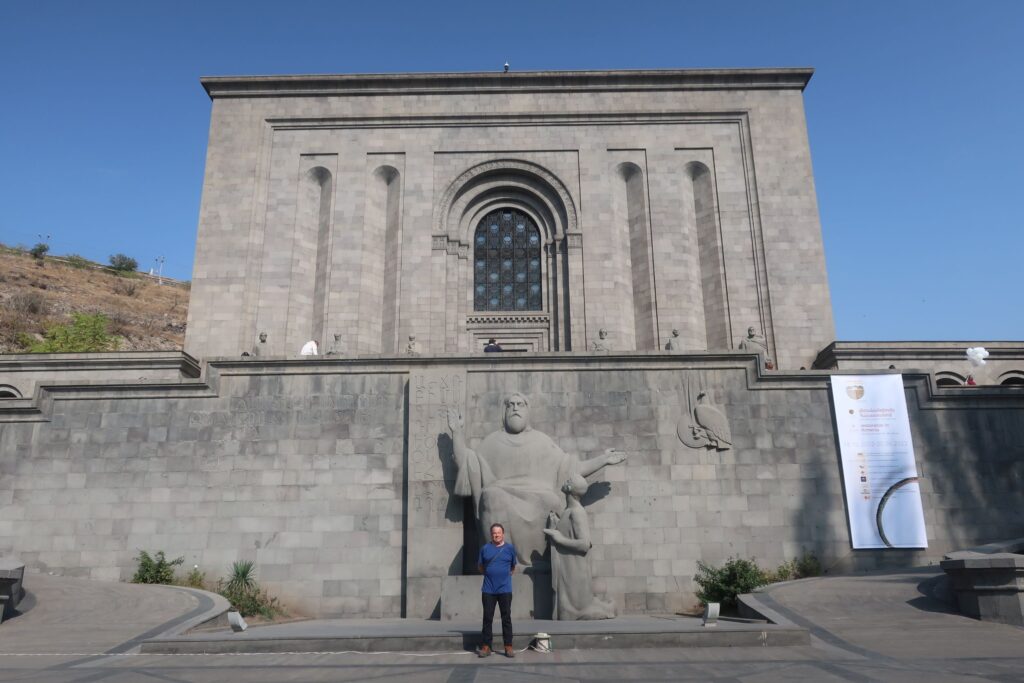 During our visit, a throng of police are also present on a field trip of some kind. Somehow, I find it hard to imagine the Ottawa police on a cultural junket. Good luck prying them out of their patrol cars.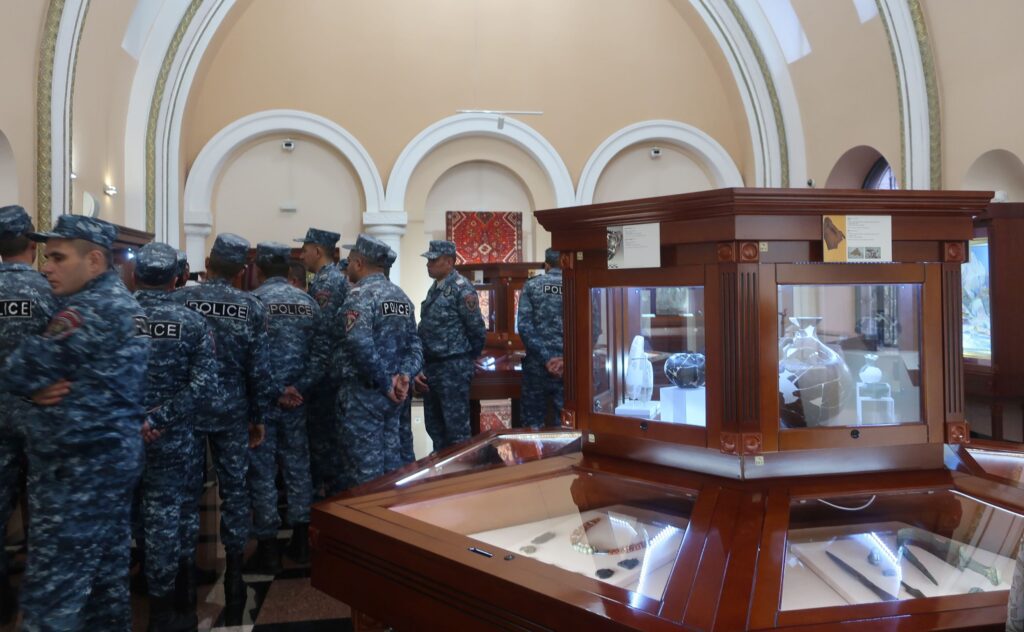 The place is also thick with schoolkids. Loud schoolkids.
Here's a view down Mashtots Avenue that leads there. Mesrop Mashtots was the inventor of the squiggly Armenian alphabet.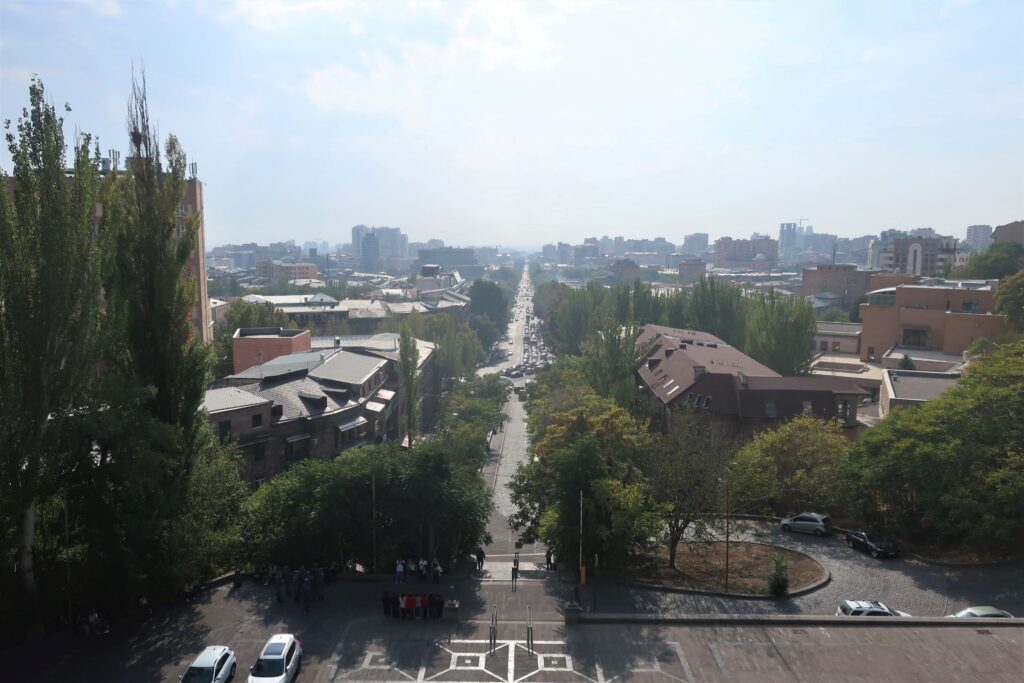 A similar climb is to the Cafesjian Museum of Art. It's Maria's favourite spot in Yerevan so far.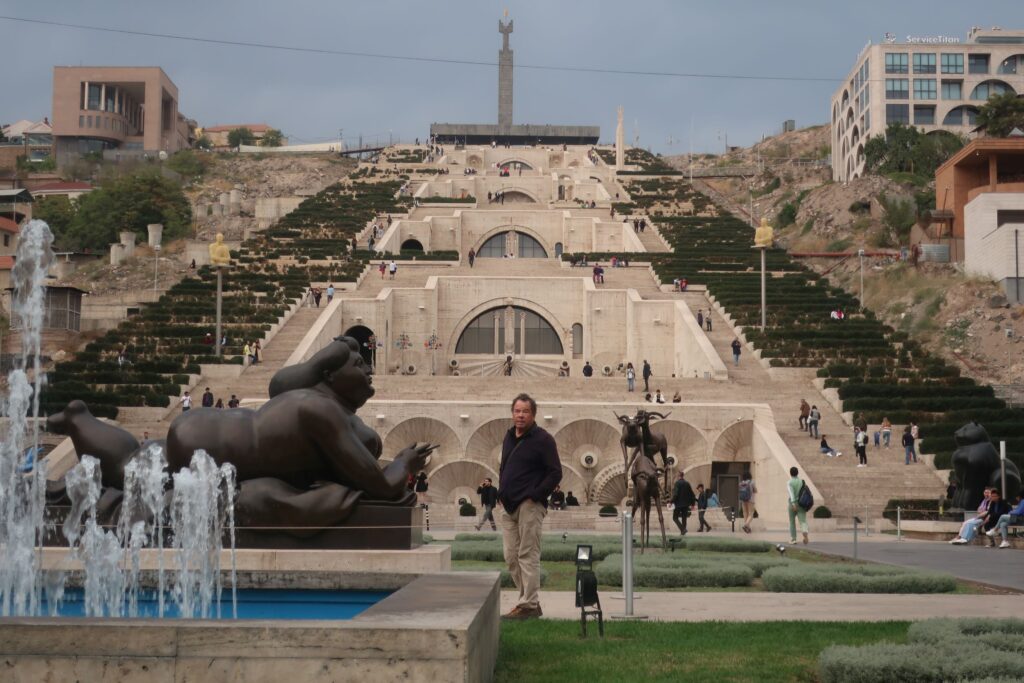 (In truth, there are escalators – no climbing required.)
From the top, you get another good view down through the centre of the city.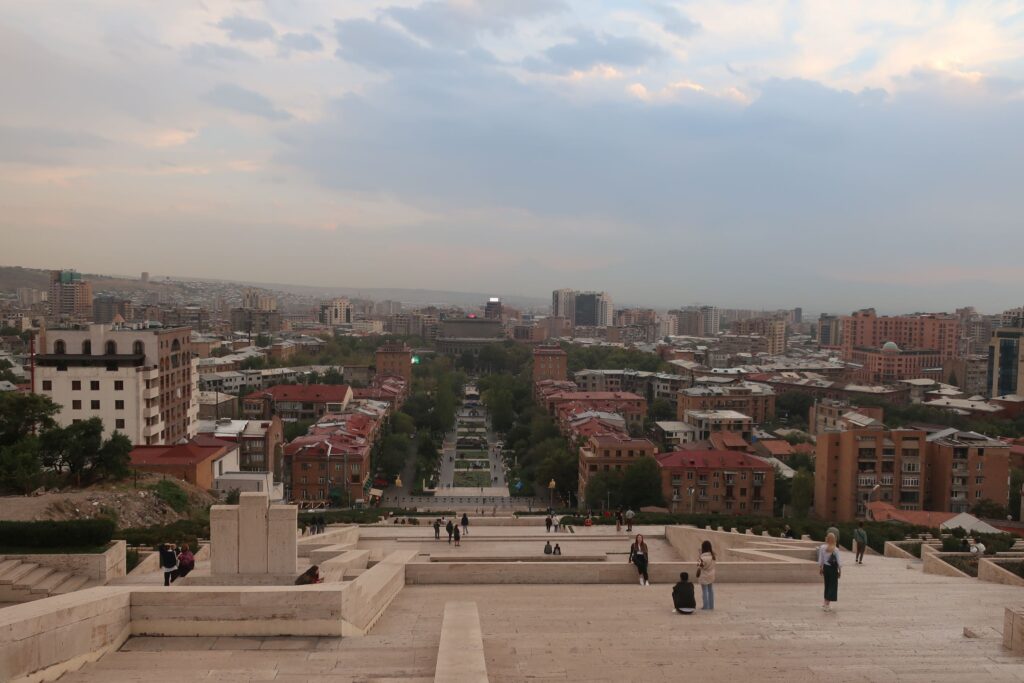 The 'Mother Armenia' statue can be seen from everywhere in the city.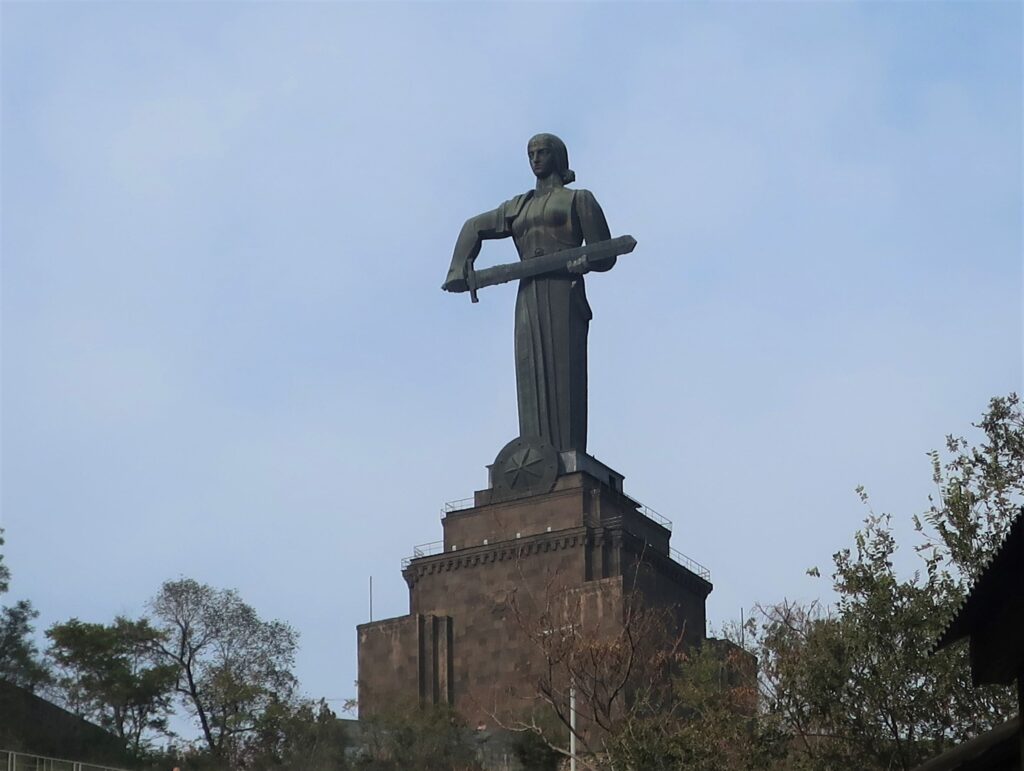 She replaces the former resident, Josef Stalin.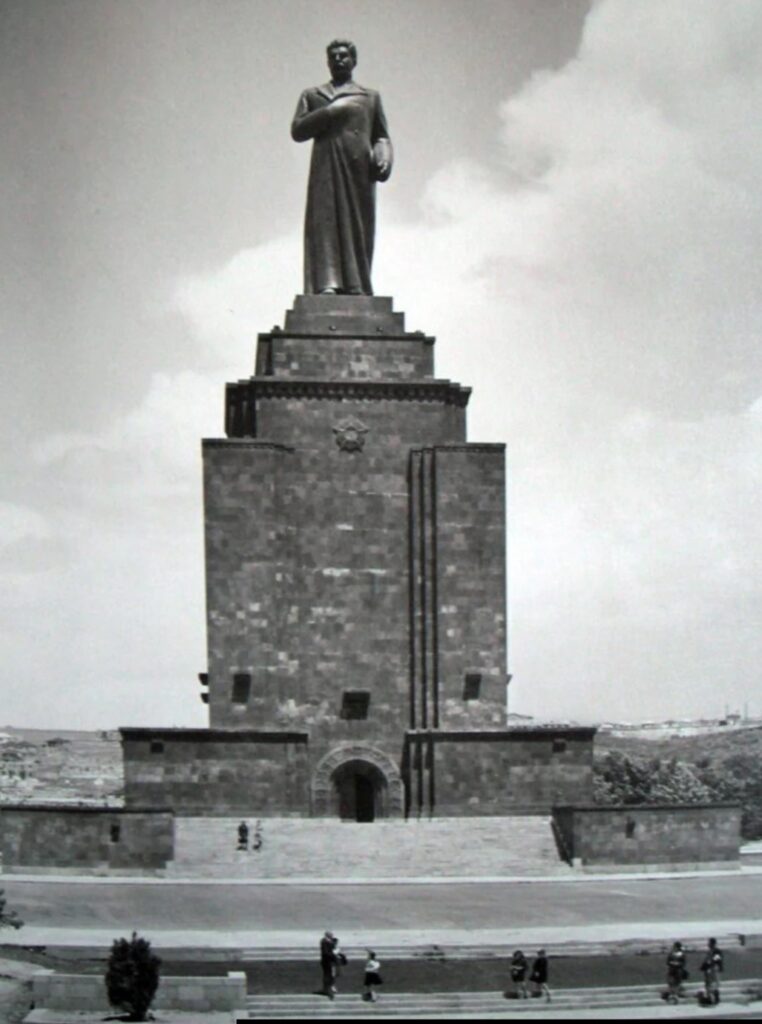 We take an Uber-like ride to the Armenian Genocide Memorial.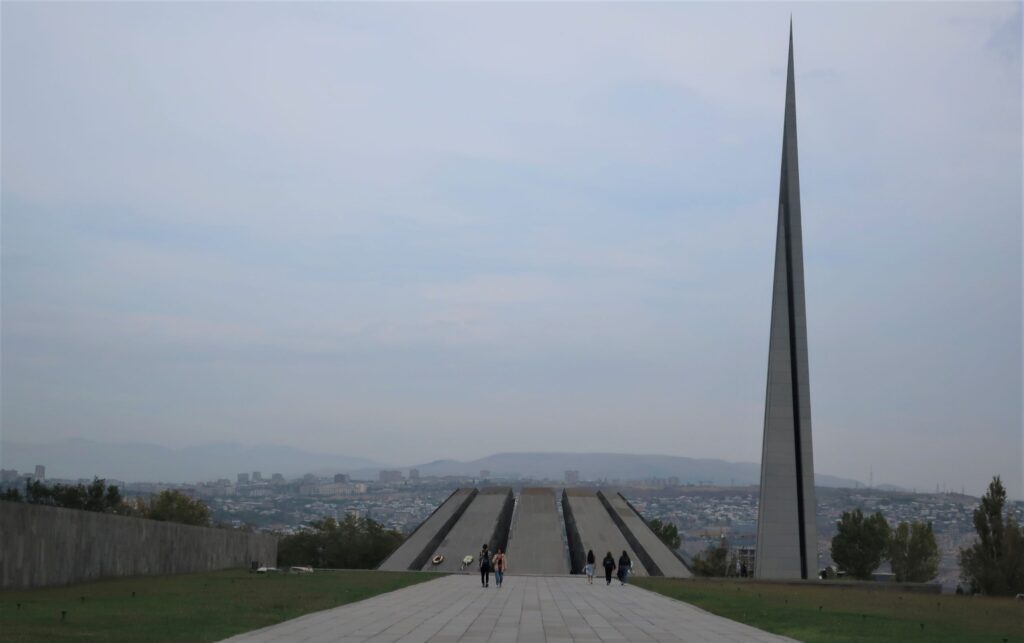 No surprise that it is tasteful and well-done. It was constructed to commemorate one of the world's genuine genocides. Just don't mention it to the Turks.
Sight or Insight of the Day
This is something you see all the time here: cars with one or both bumpers missing.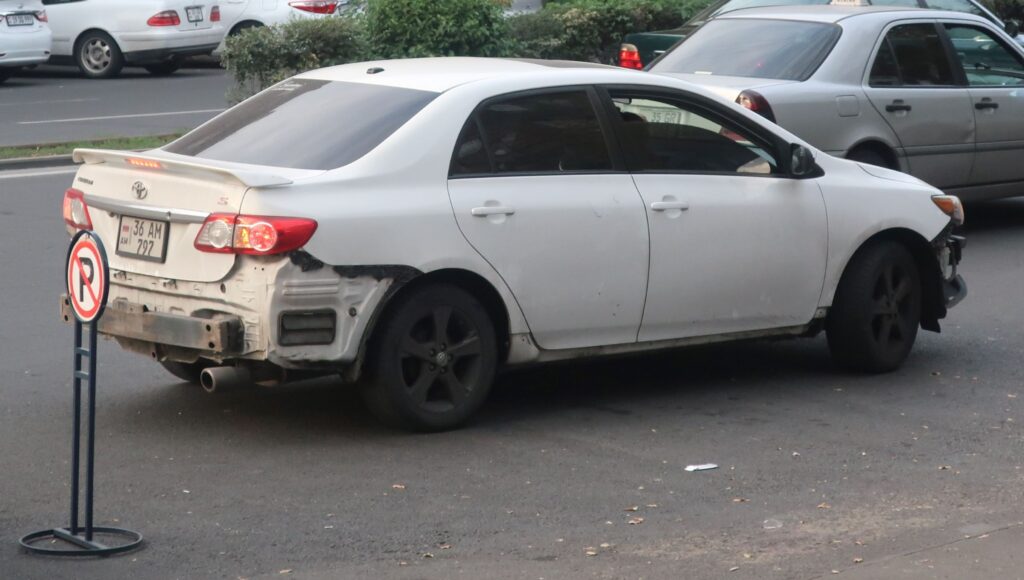 True throughout the Caucasus region. People are such egregiously bad drivers; fender benders are an everyday thing. Modern bumpers are meant to crumple so they take the impact of the crash instead of the people in the car. Then they detach. And they're expensive to replace. So people just leave them off. (They'd probably only get in another accident anyway.)
This is minimal – many cars have deep gashes, scrapes, and dents to go with the missing bumpers.