One of our last visits in Salalah is to the Land of Frankincense Museum.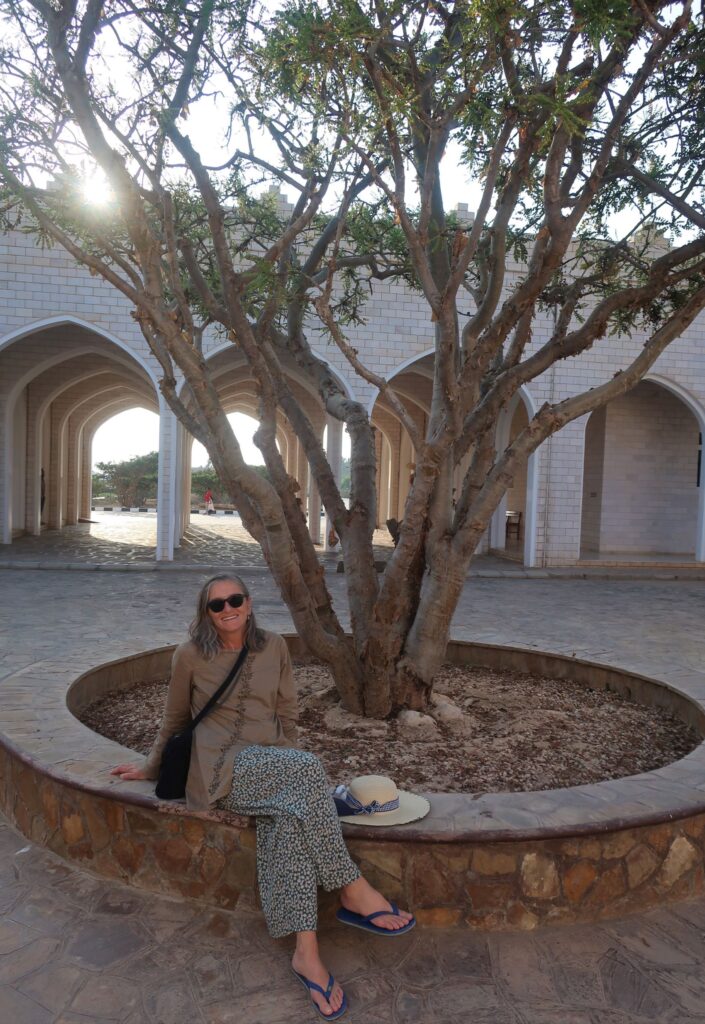 Oman has been a source of the world's best frankincense for millennia. Most famously in the New Testament.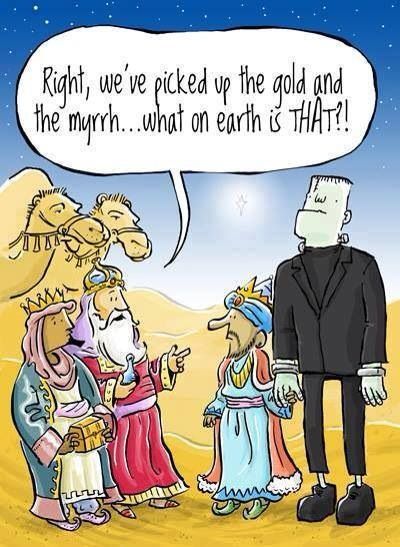 We would buy some to take home, but we don't have a cathedral that needs regular censing. Nor does anyone we know.
We head north again. Instead of the coast road through the desert, we now take the central road through the desert. It's desert all the way. Have we mentioned that we love deserts?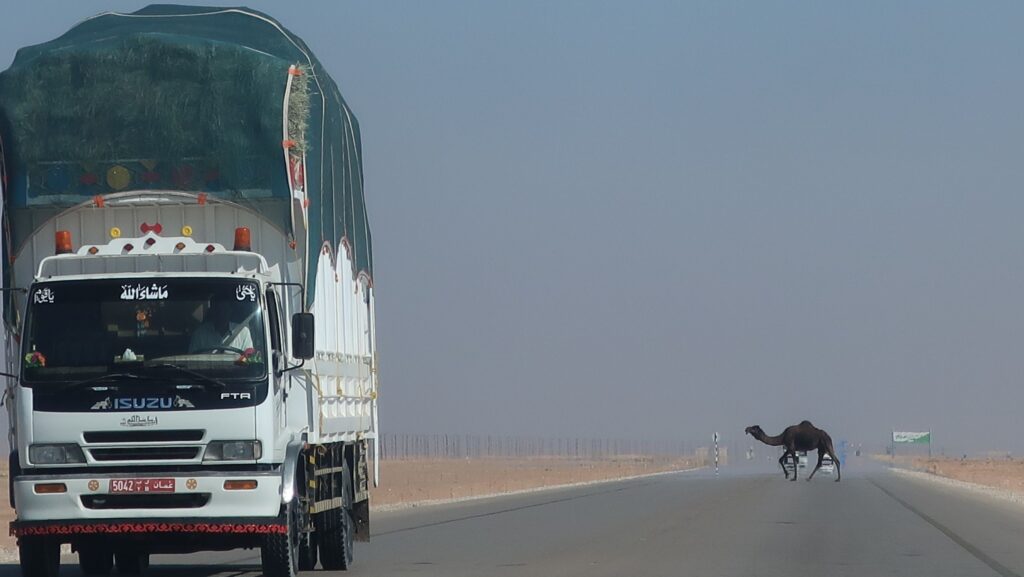 The coast road is quite mountainous and scenic. This route is mostly flat and featureless.
Signs warn of drifting dunes.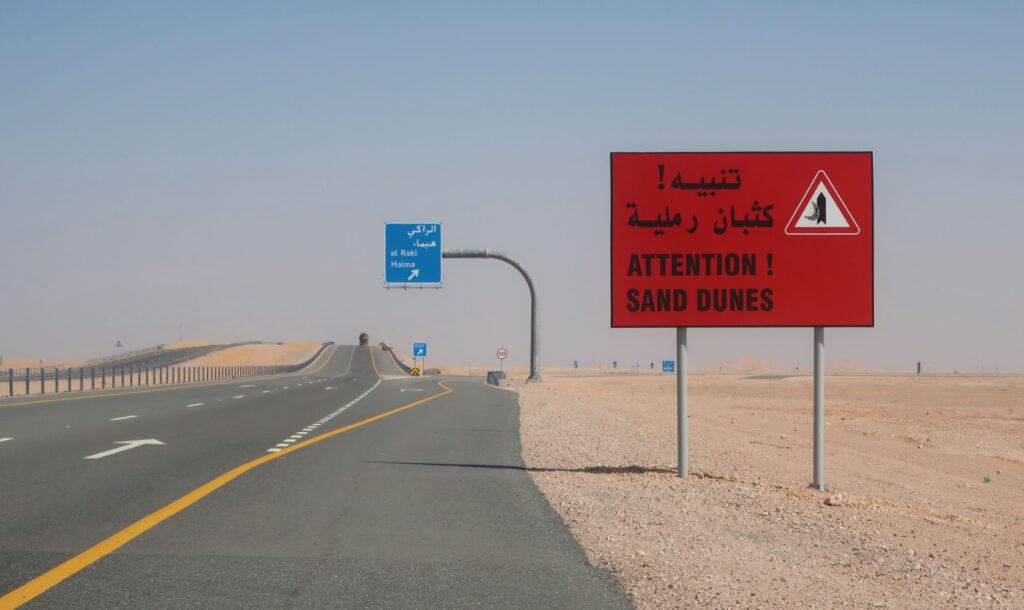 You may have heard of 'forest bathing'. We stop now and then for some 'desert bathing': just let the heat, utter silence, and total isolation wash over you.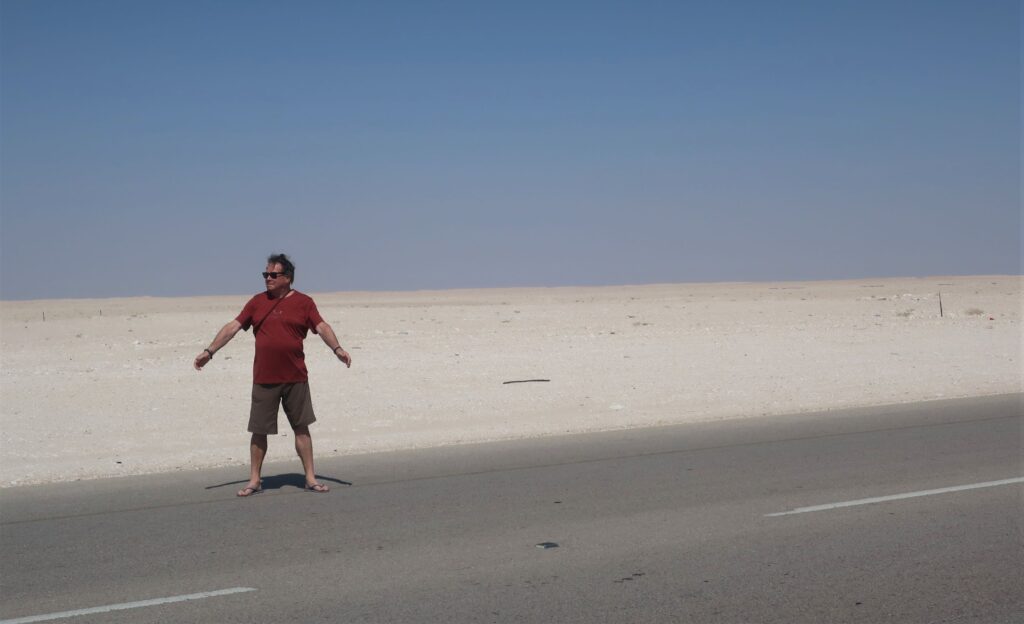 Mind you, having said that, the way to go is in a well-airconditioned reliable car!
A convoy of Omani military vehicles passes us on the other side. Probably heading for some upcoming National Day event in Salalah.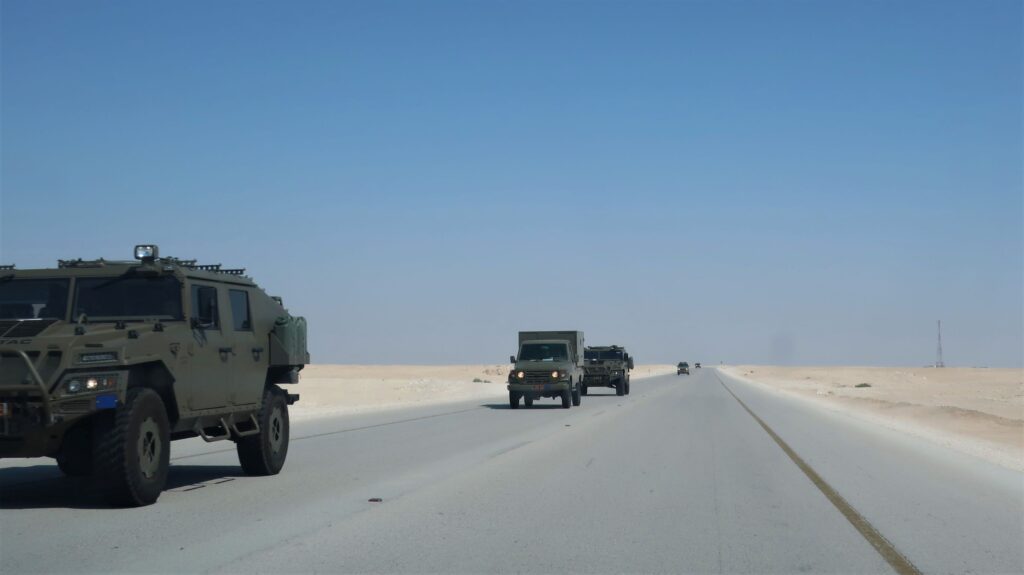 The stability of Oman stands in stark contrast to the hot mess that is next-door Yemen.
We stop for the night in the Arabian Sands Hotel.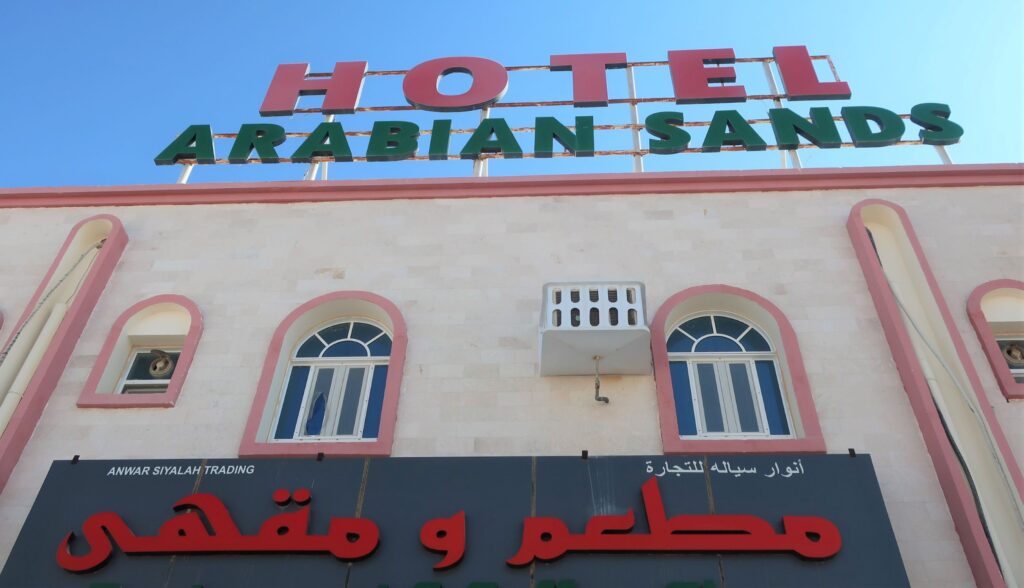 It's in the village of Haima.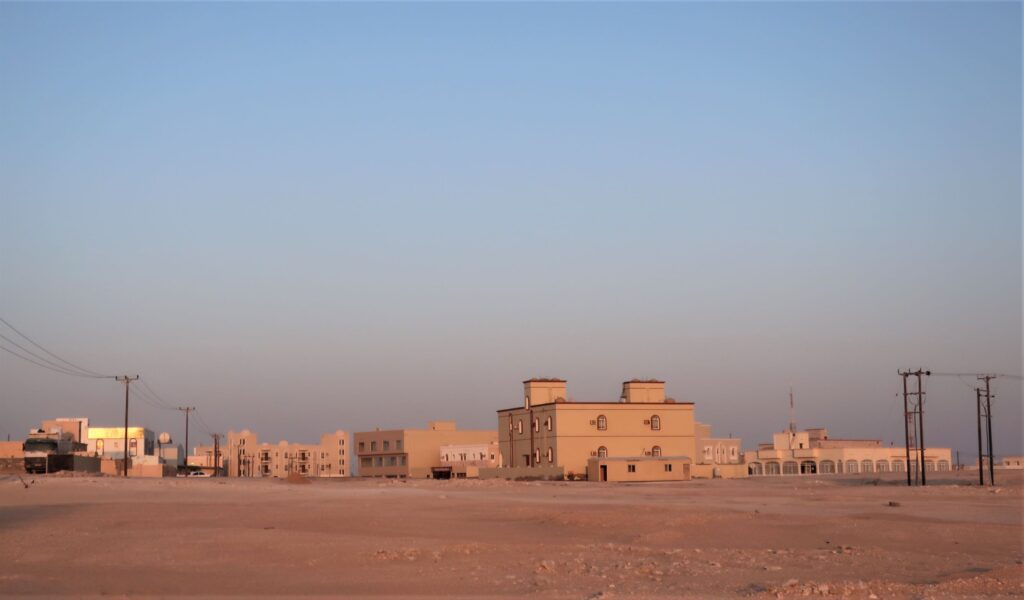 The next morning, I get my haircut on a whim before fueling up Laurence and heading out again. Fuel here is .88 Canadian cents/litre.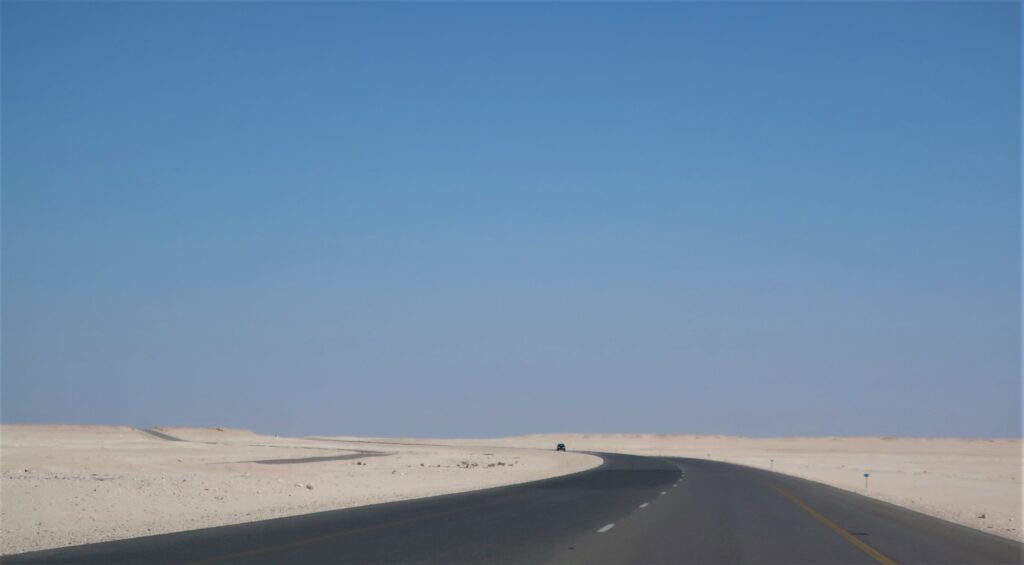 One good thing about deserts – they provide material for dozens of cartoons in The New Yorker.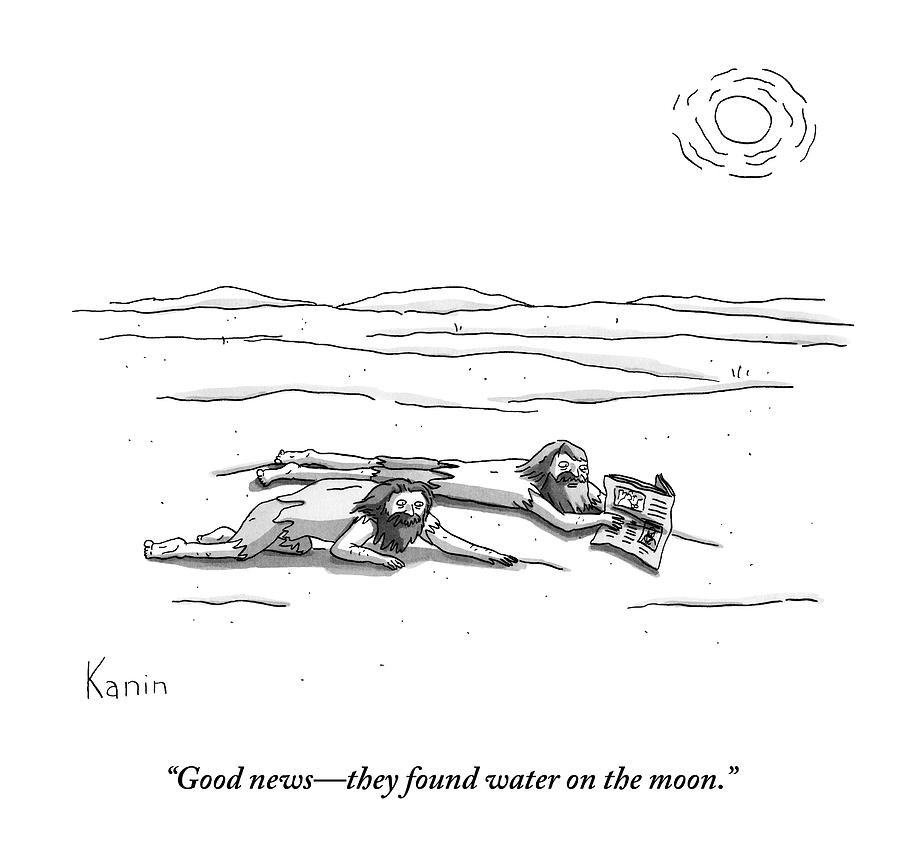 Nizwa is where we spend a few days when we are in the north once more. It's one of about half-a-dozen towns in Oman that was at one time the capital.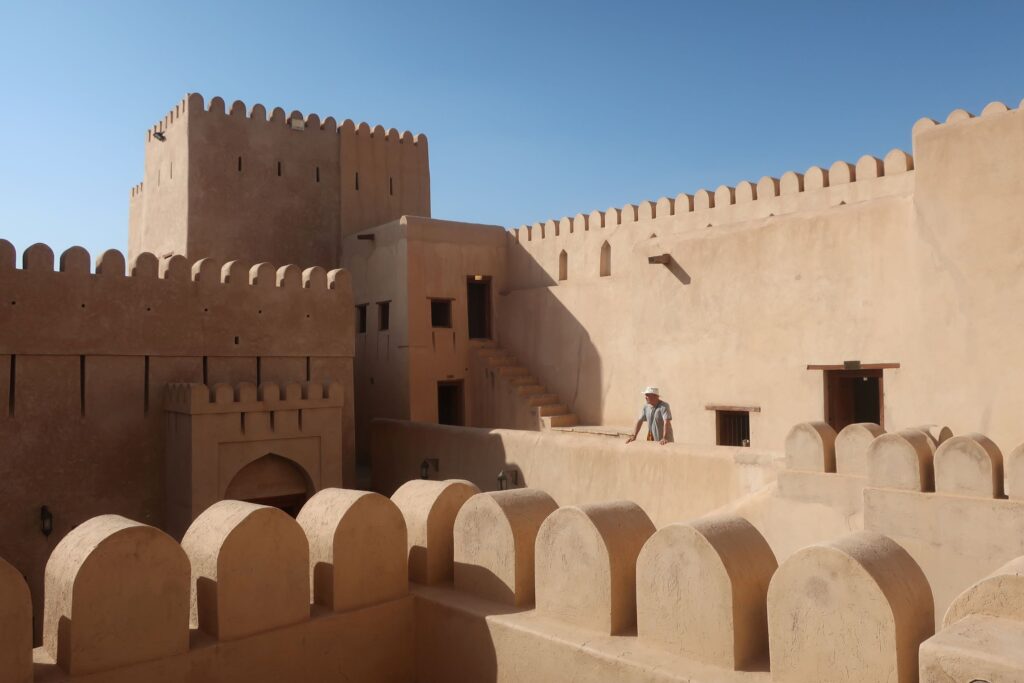 The walls give a good view of the courtyard.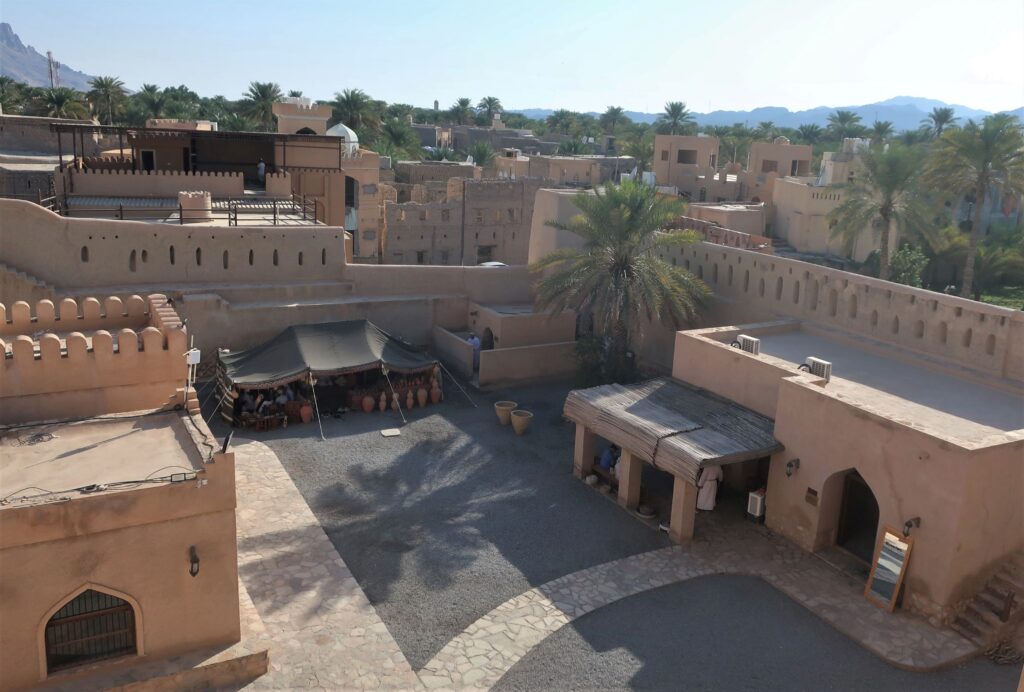 Maria poses with one of the guides.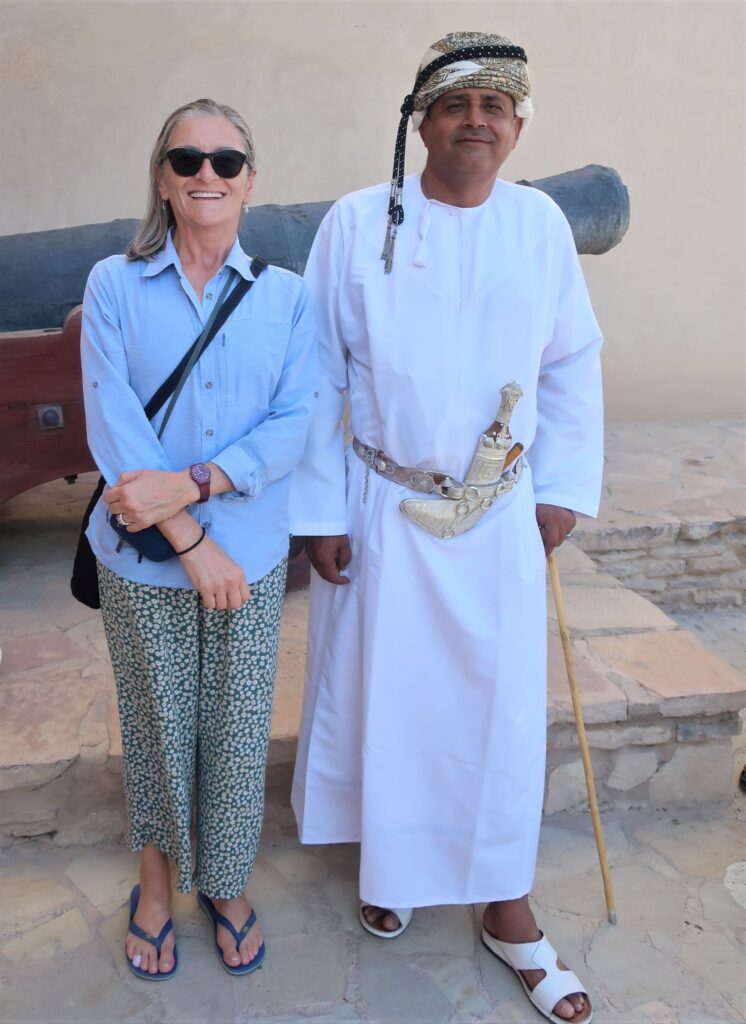 Note the big-ass knife on the man's belt. This is a khanjar, standard wear for the well-dressed Omani male.
Some more guides take a break. (The walking sticks are also an Omani thing.)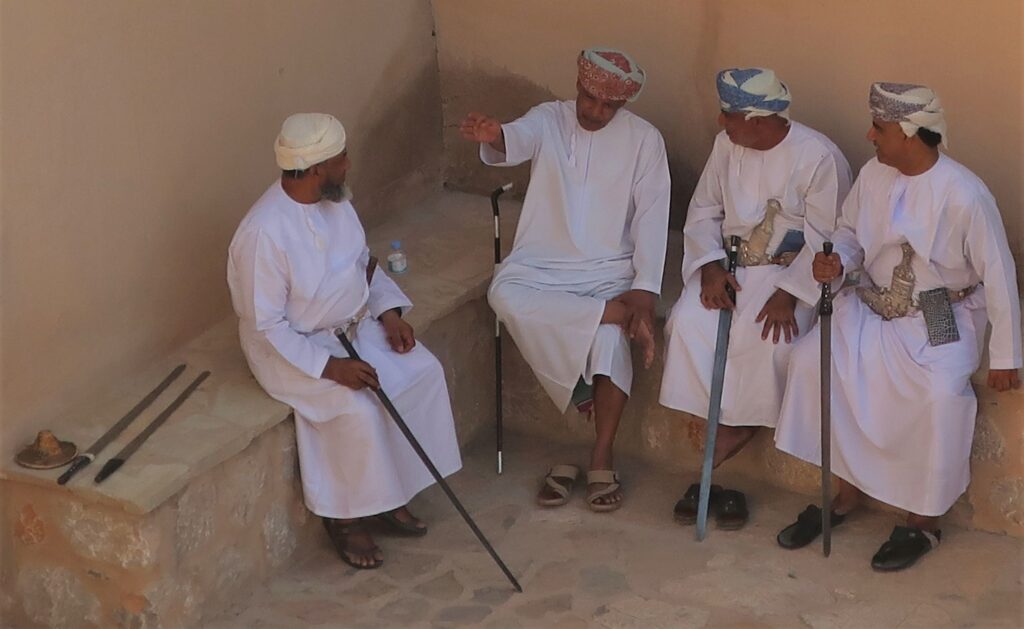 View over the town of Nizwa.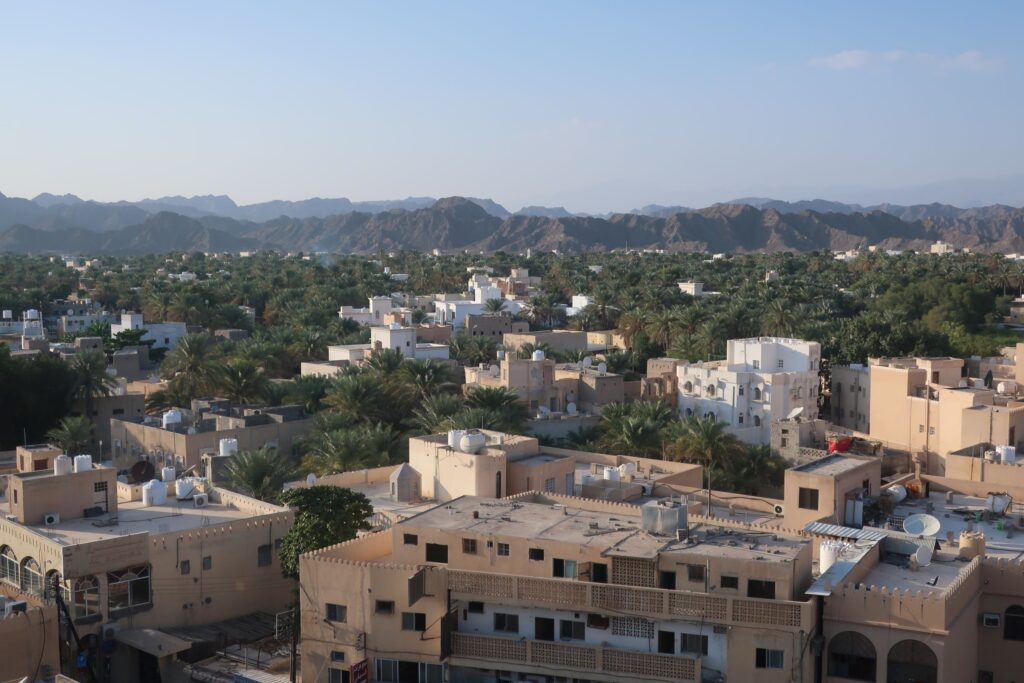 Maria shows off her new chapeau.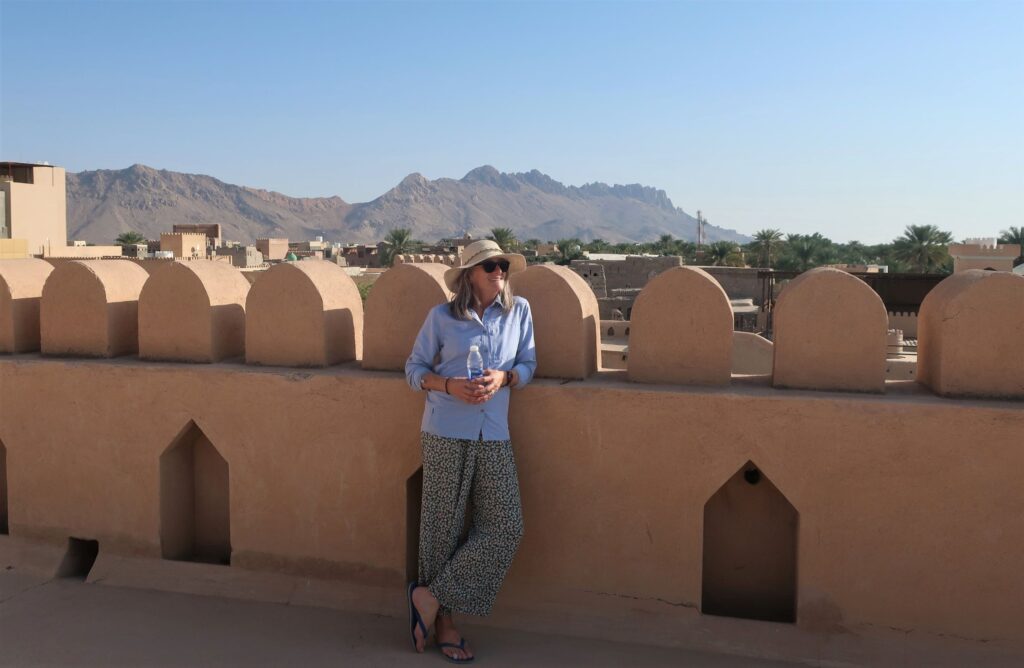 As usual, there is not a cloud in the sky.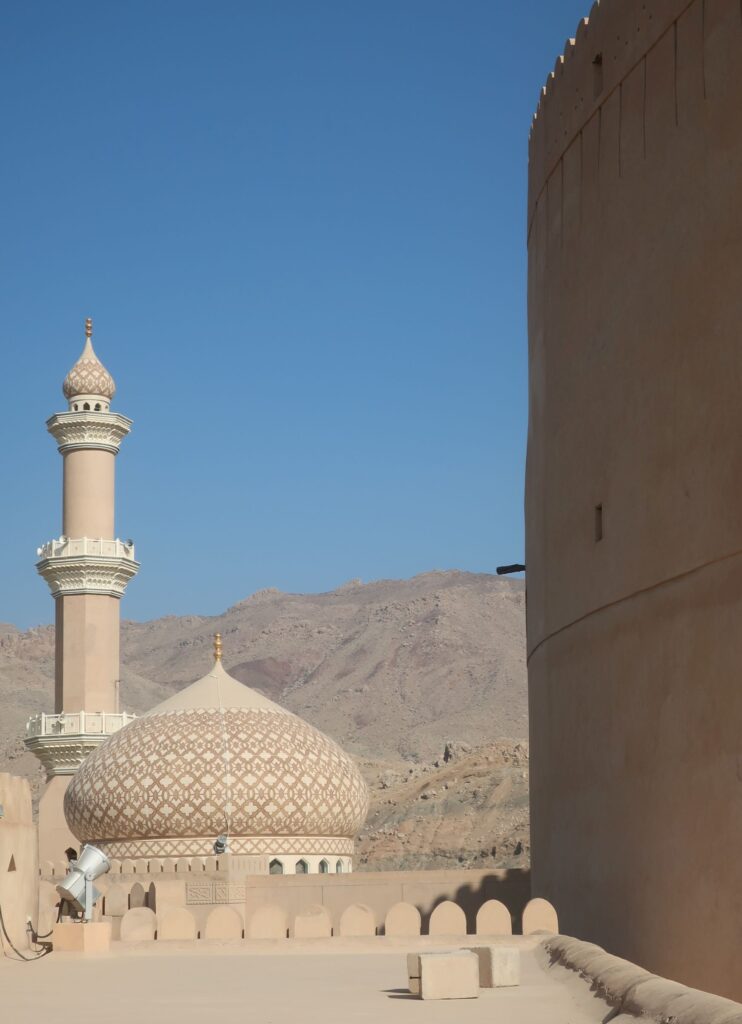 A woman prepares a light, fluffy bread that is then drenched in honey.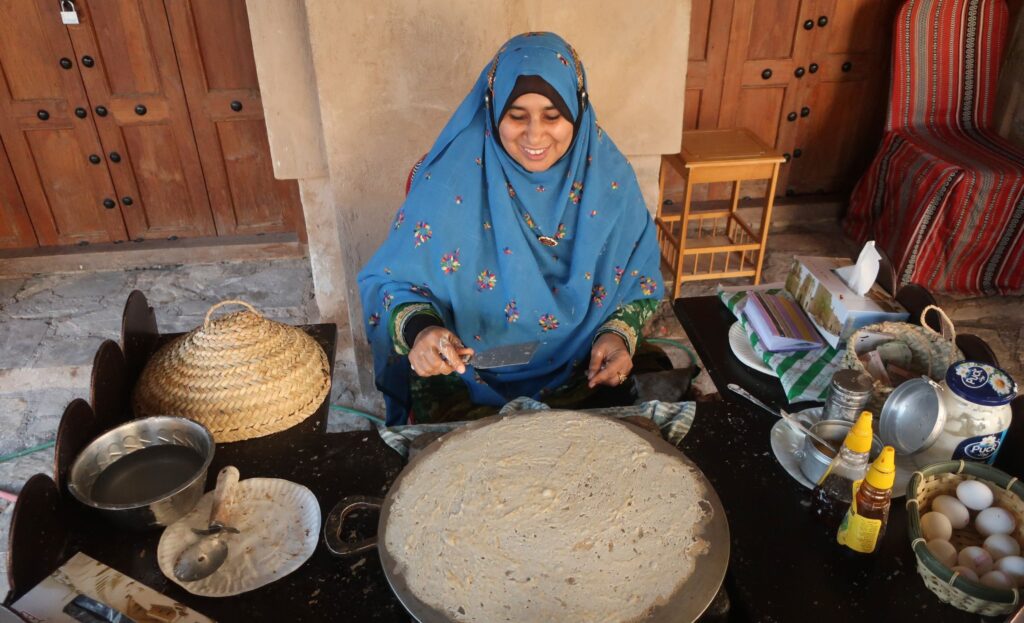 We visit the Nizwa suq. The indoor food market is the cleanest market building we've ever seen. It's full of men selling (and buying) sugary confections.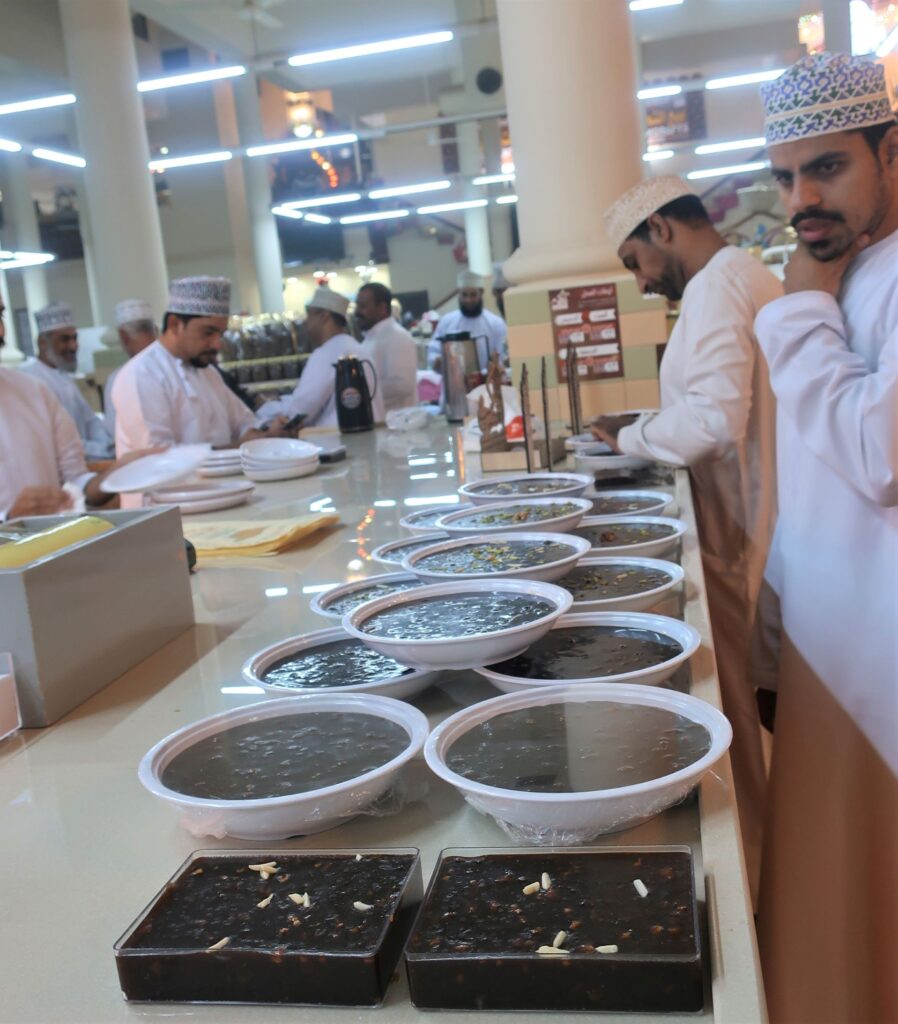 There are lots of ceramic pots for sale. They're made in the nearby city of Bahla.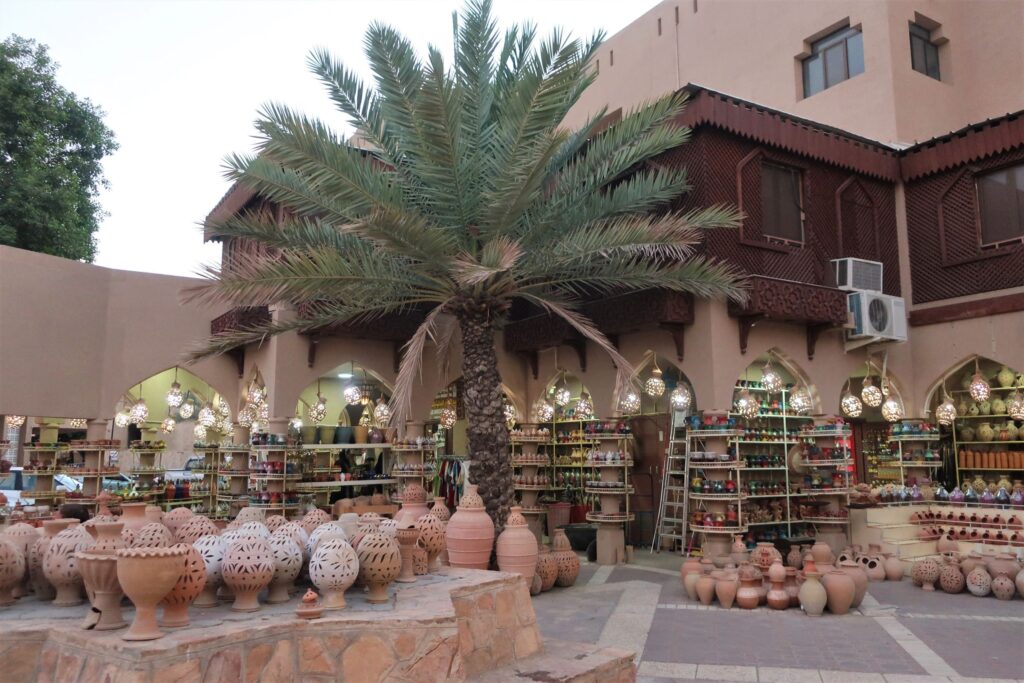 Sight or Insight of the Day
While we're in the Nizwa suq, two women approach Maria and say they would like to photograph her for 'a project'.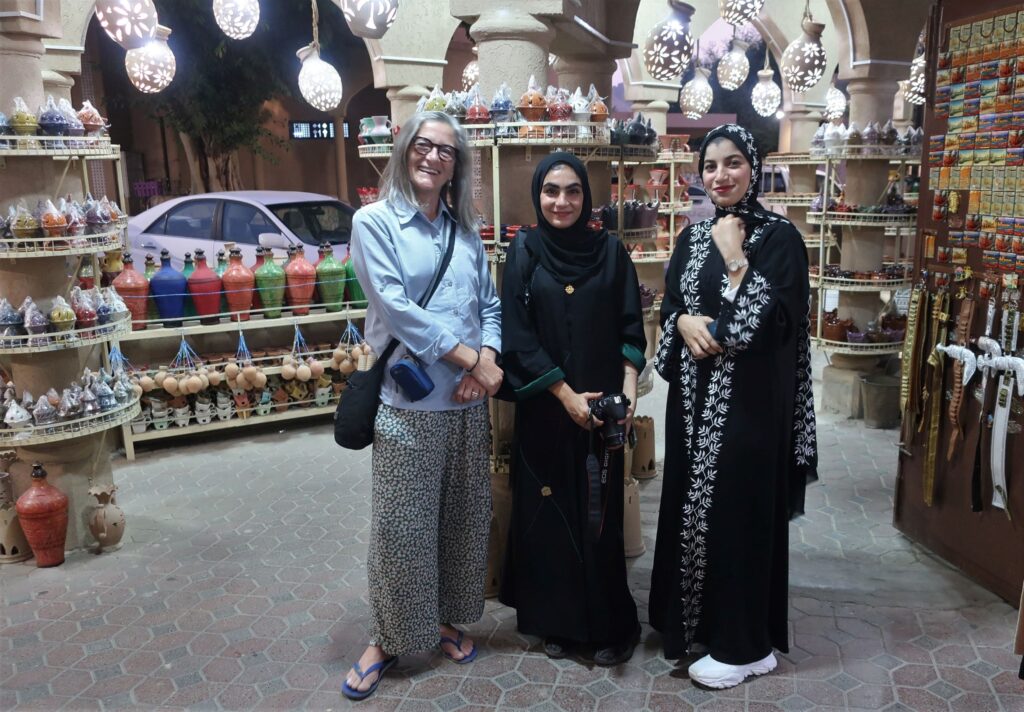 Maria complies. She spends the next twenty minutes being snapped by these ladies.