After our turtle-viewing, our goal is the city of Salalah, Oman's third-biggest city. It's two days drive through the desert to get there.
We pass through a few fishing villages. The harbour is busy with dhows and other fishing boats.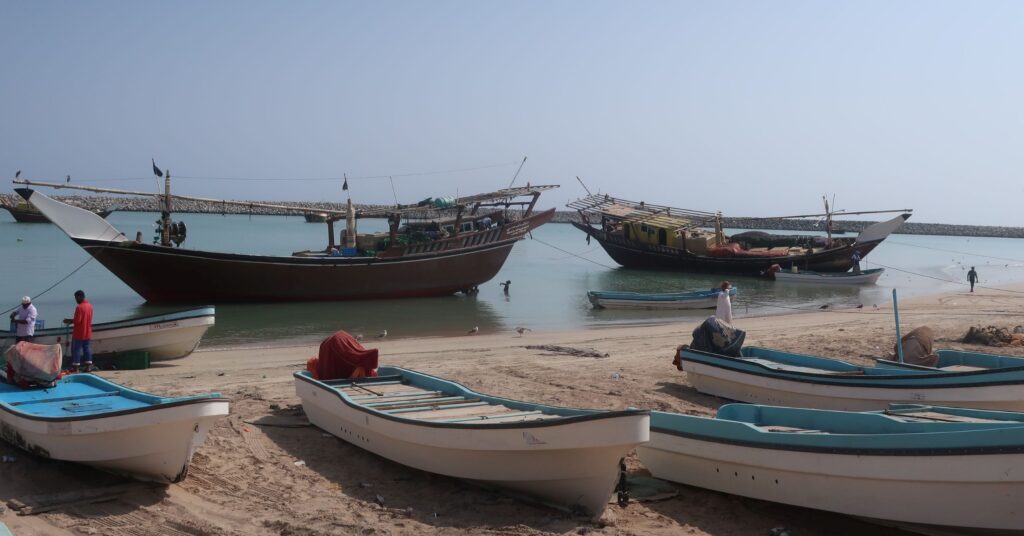 It's good to get out of the car and stretch our legs every hour or so.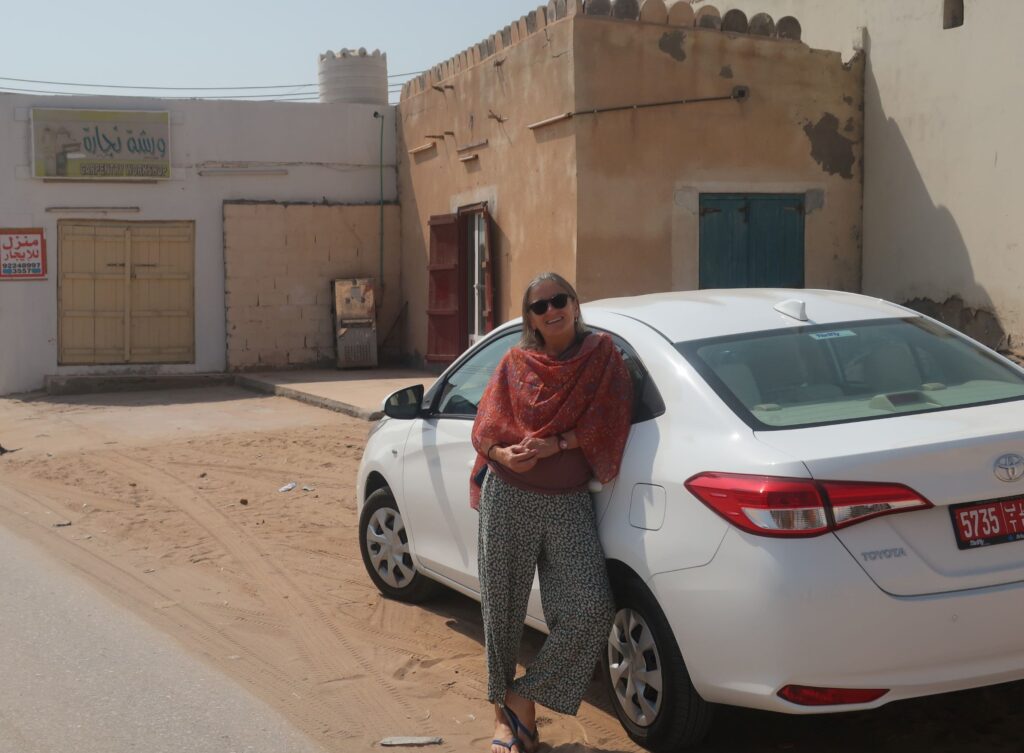 On the shore, some locals sit around and shoot the breeze. Maria asks if she can take their picture. They're happy to oblige.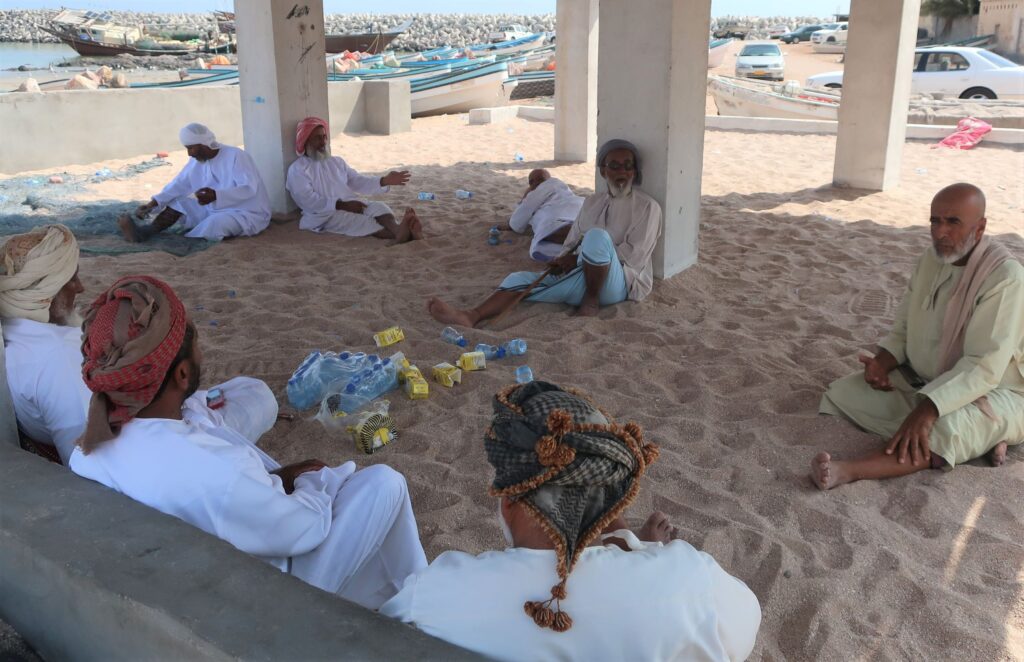 Some industrious types are at work mending their nets.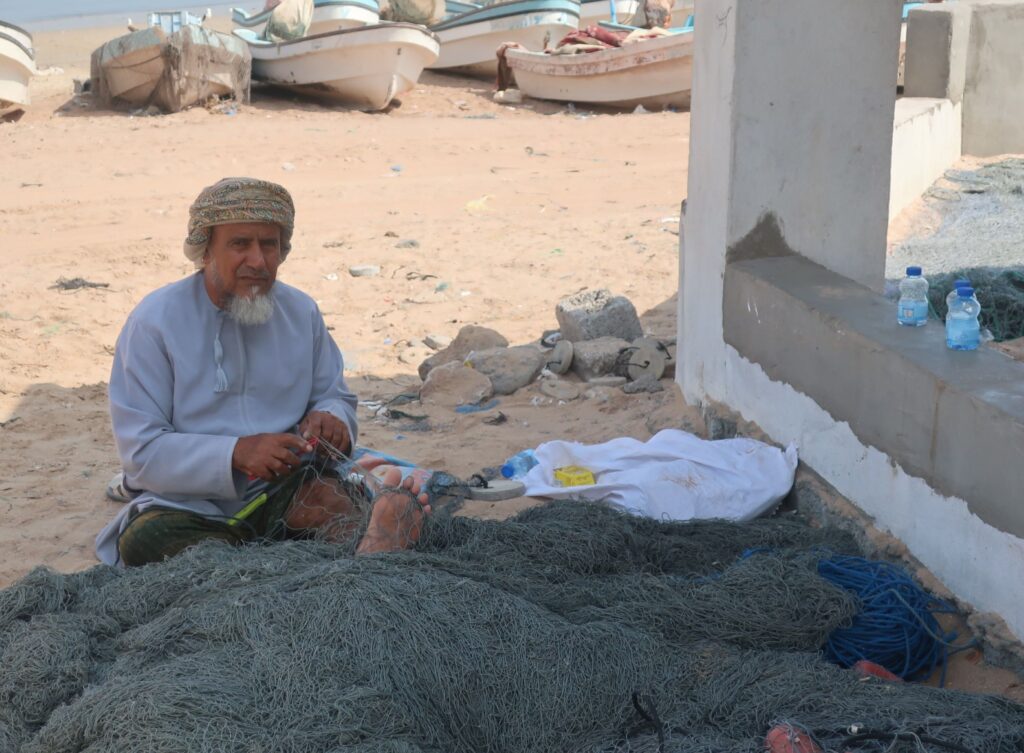 Like young people everywhere…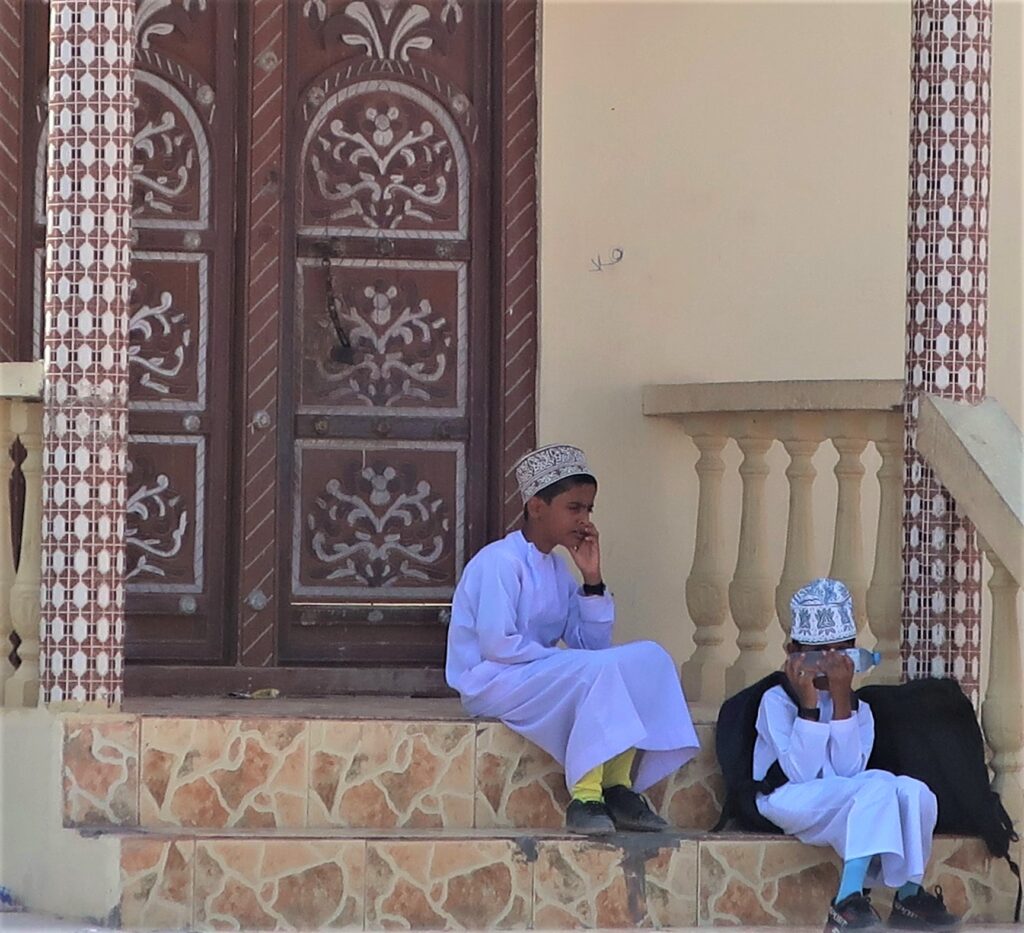 At some point, inhabited places are few and far between.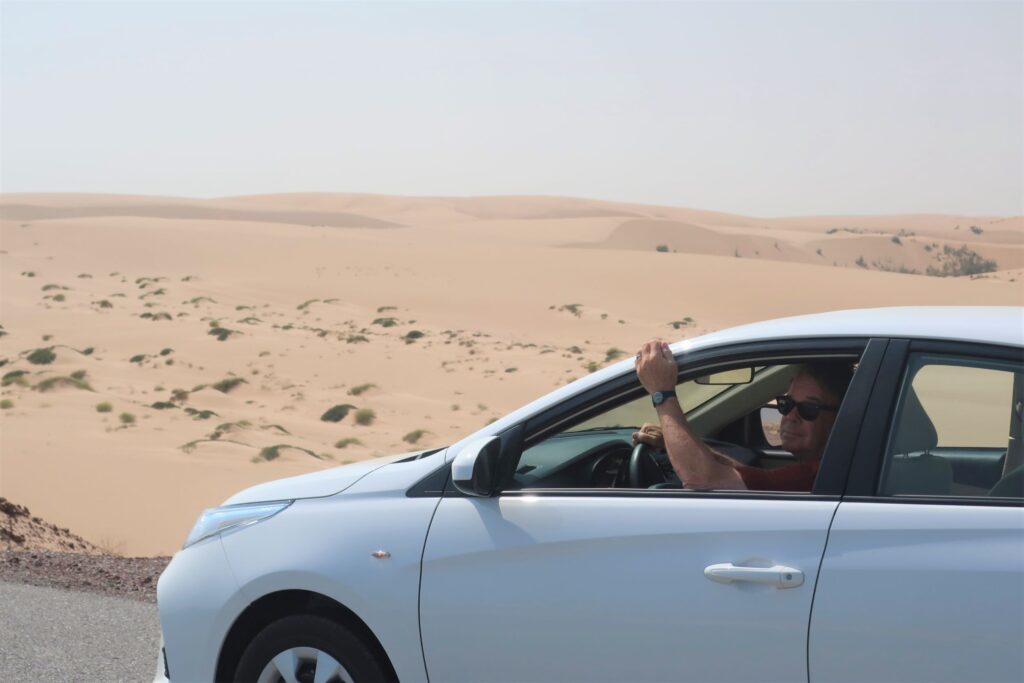 Bedouin encampments dot the land. Like elsewhere in the Middle East, they don't seem to get much of the oil wealth that's floating around.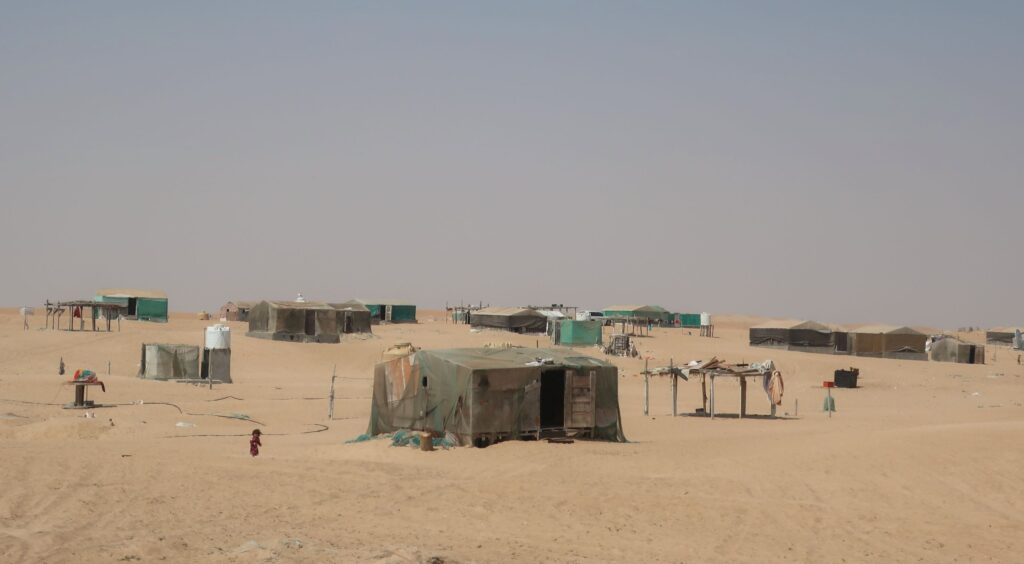 At a gas station, we are greeted by the first friendly dog we've seen here. (The first dog, really.) We think he belongs to the owner.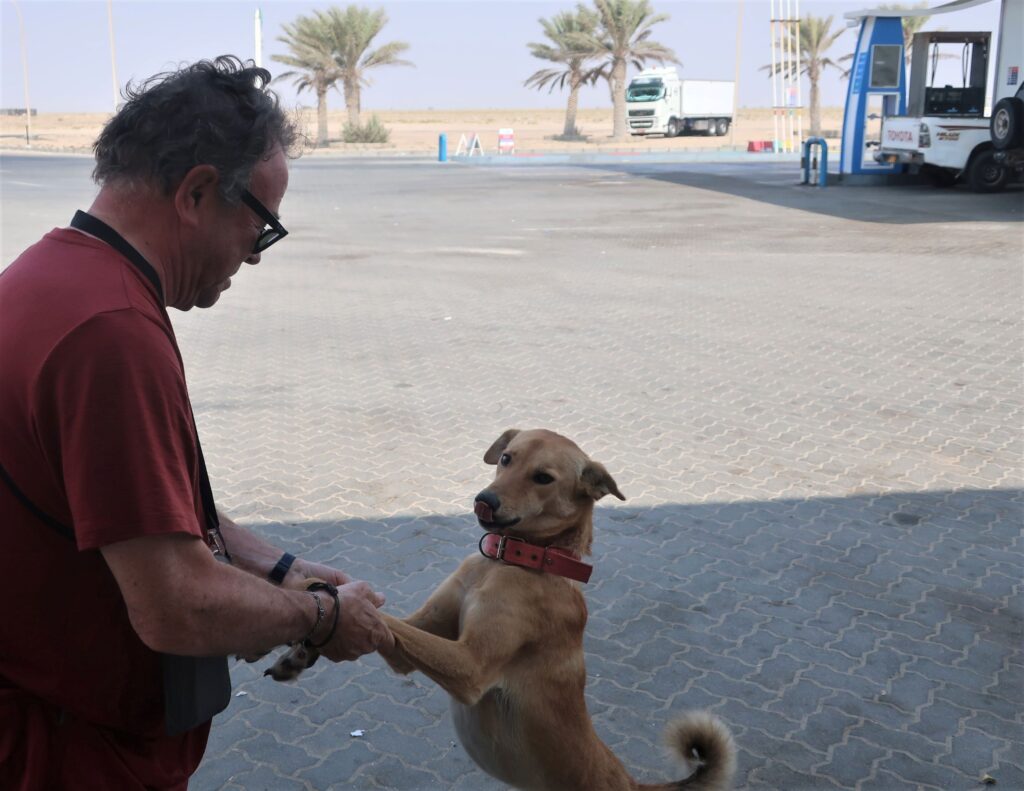 We stop for the night in Duqm, a strange place in the middle of nowhere.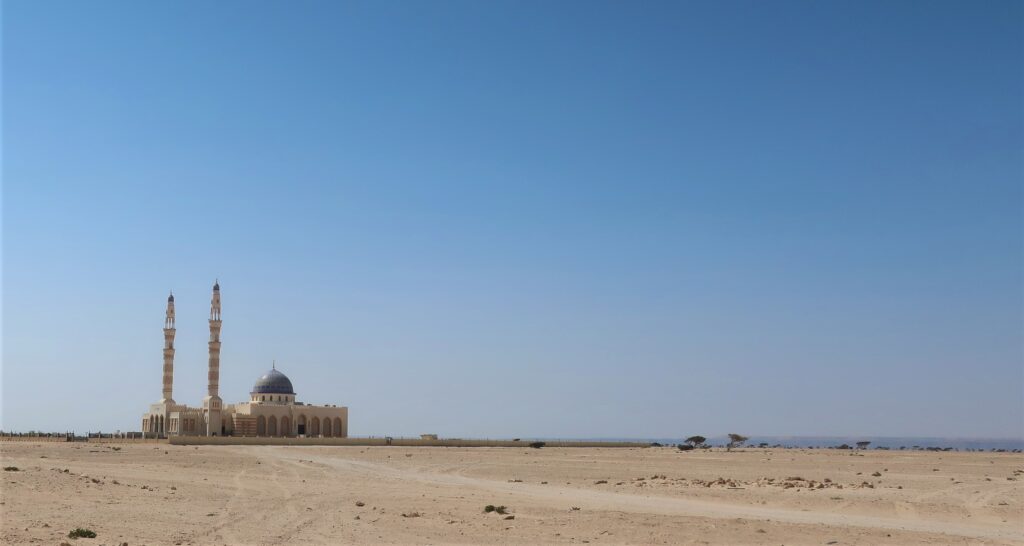 We pass through some stunning, Grand Canyon-esque scenery as we get to the coast again.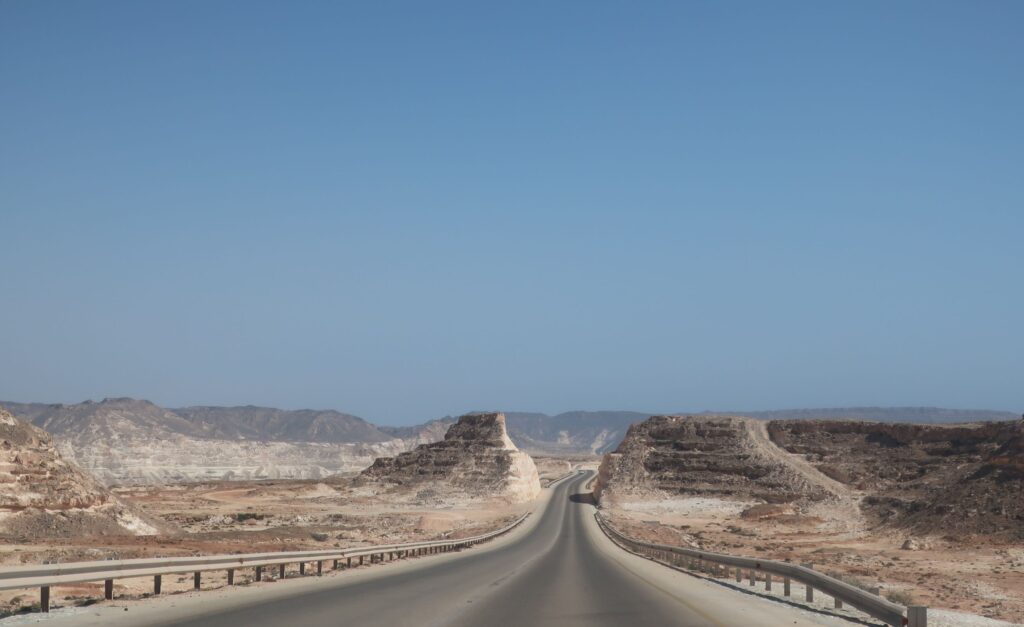 We listen to the radio from time to time. Sometimes we pick up what sounds like a non-stop prayer channel. (I'm sure they have those in the USA.) Other times, there's Omani music with an interesting, drum-backed droning melody, sort of like the oriental-style chorus on Kate Bush's The Sensual World.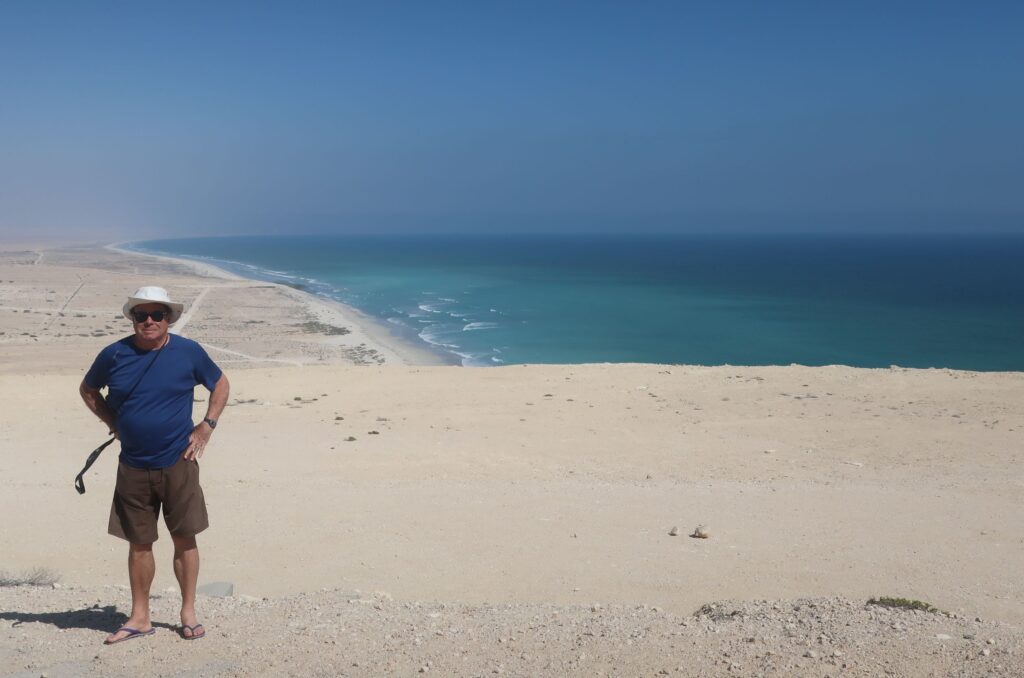 We spend a couple of days in Mirbat in search of places to snorkel.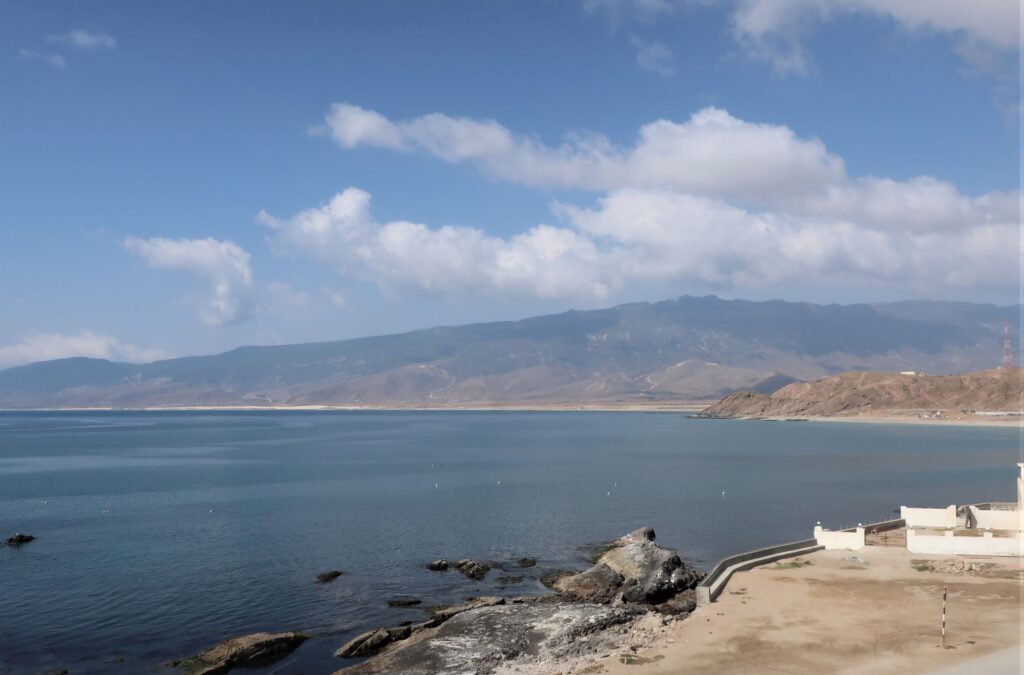 Salalah – and the south of Oman in general – enjoys monsoon rains in the summer that make it much greener than the rest of the country.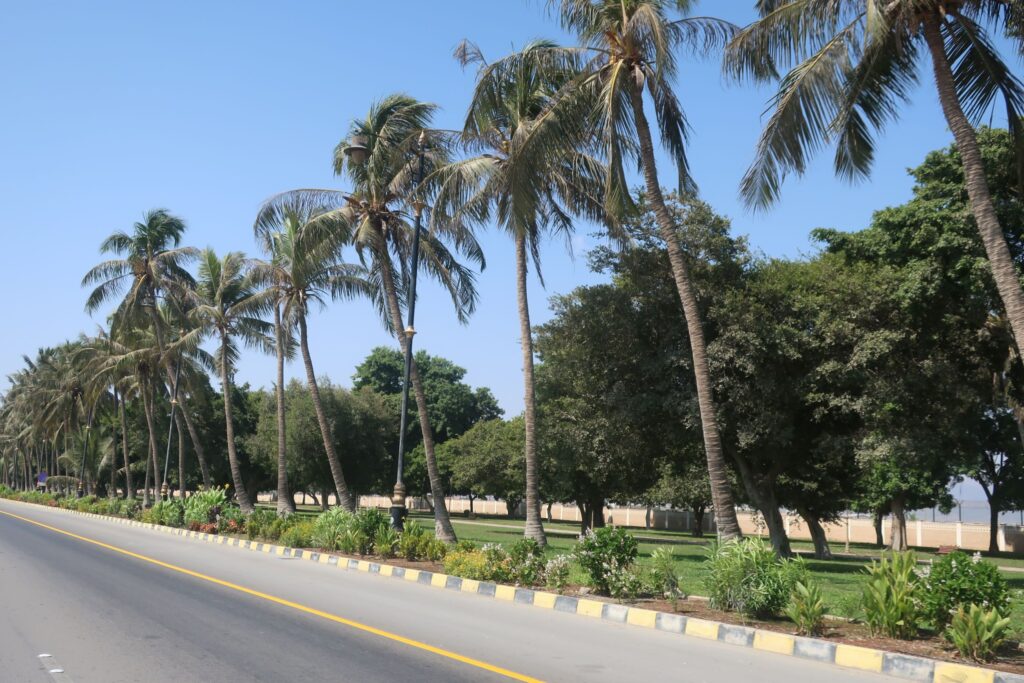 Salalah has no shortage of mosques. At prayer times, it gets pretty loud. It's like a titanic Battle of the Muezzins five times a day.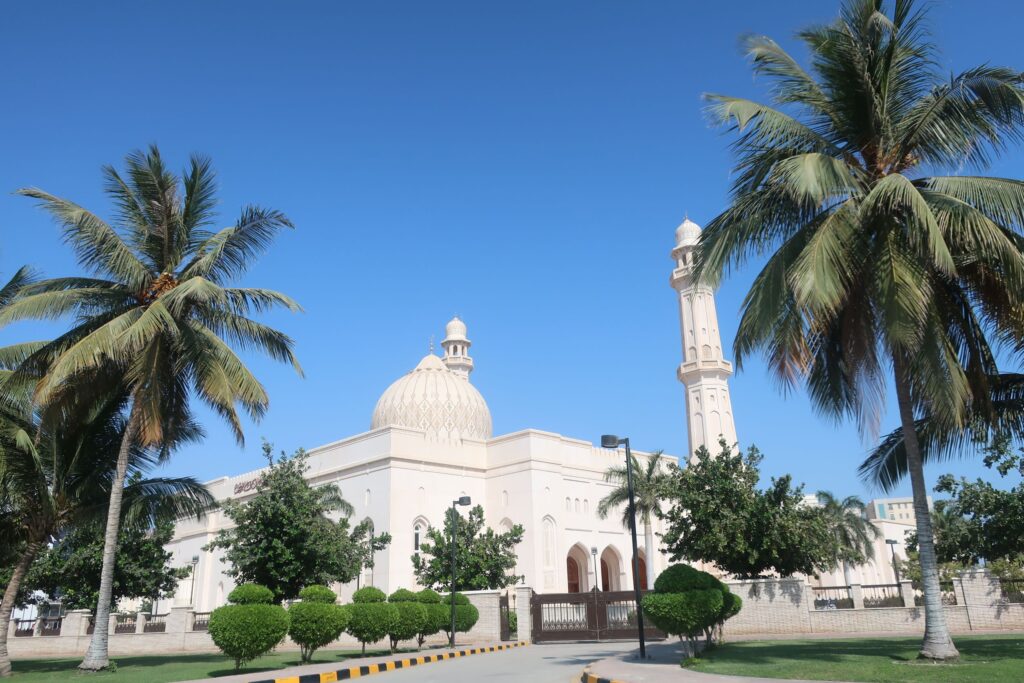 In a local supermarket, the variety of dates and date products is mind-boggling.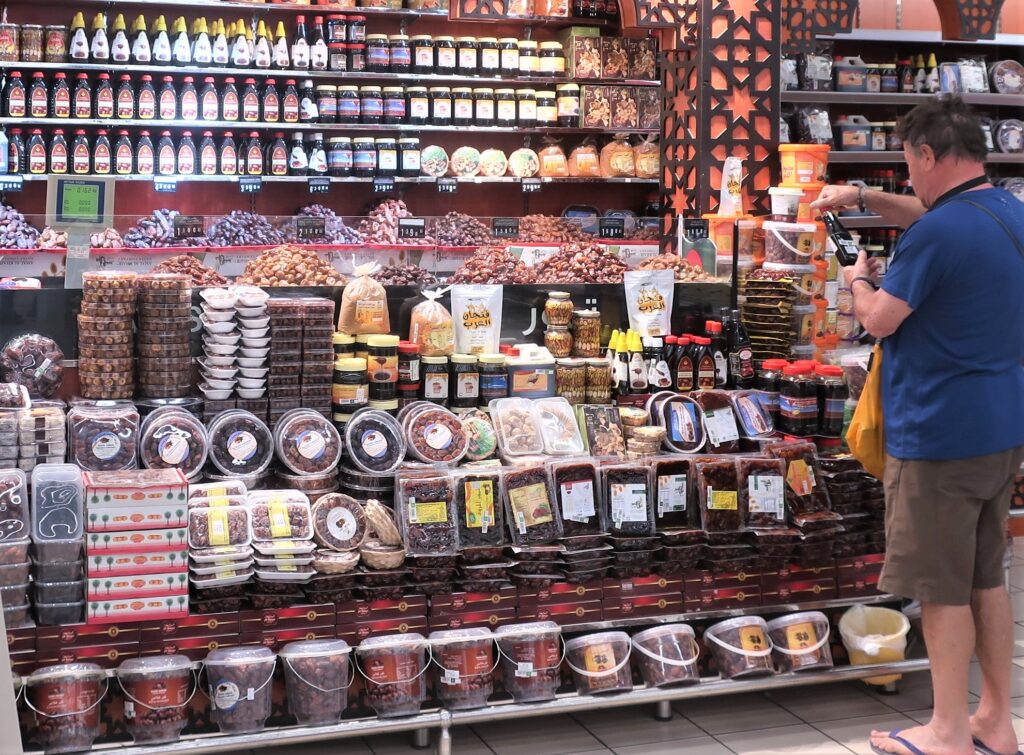 At Al Haffa Beach, Maria models her do-it-yourself birkini.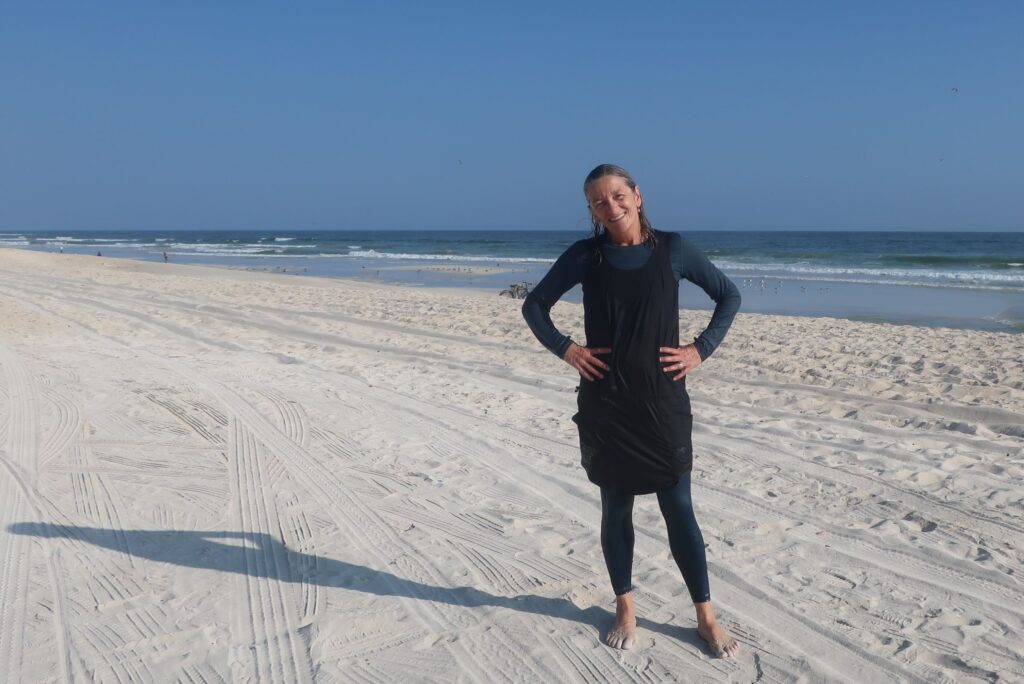 Meanwhile, I hold down the fort with Lawrence.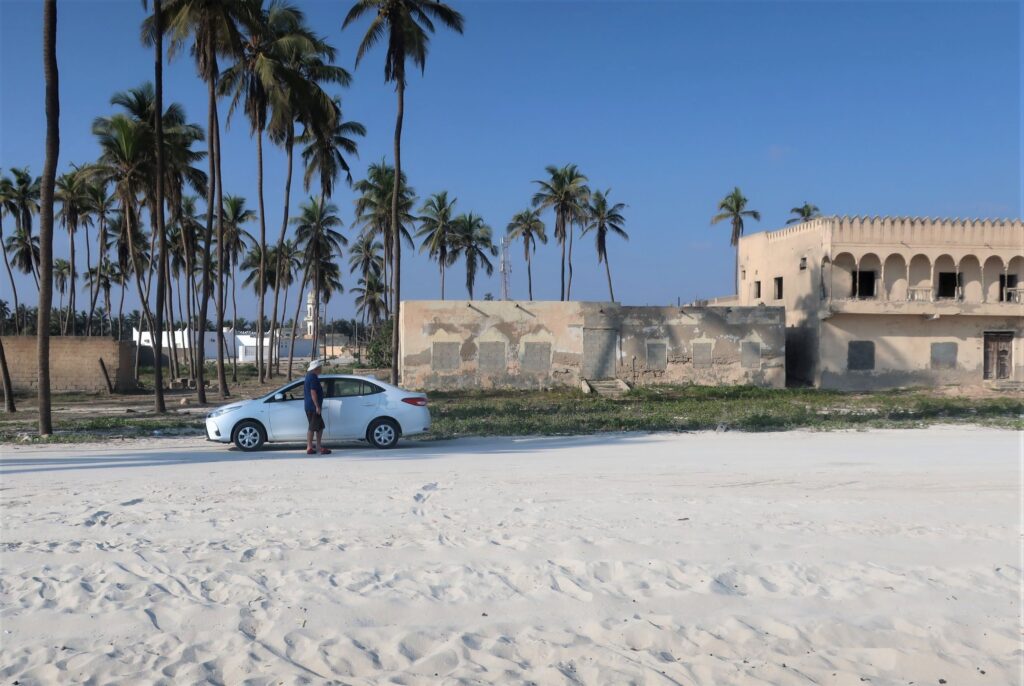 Ad Dahariz is another beach we visit. Many families arrive around sundown.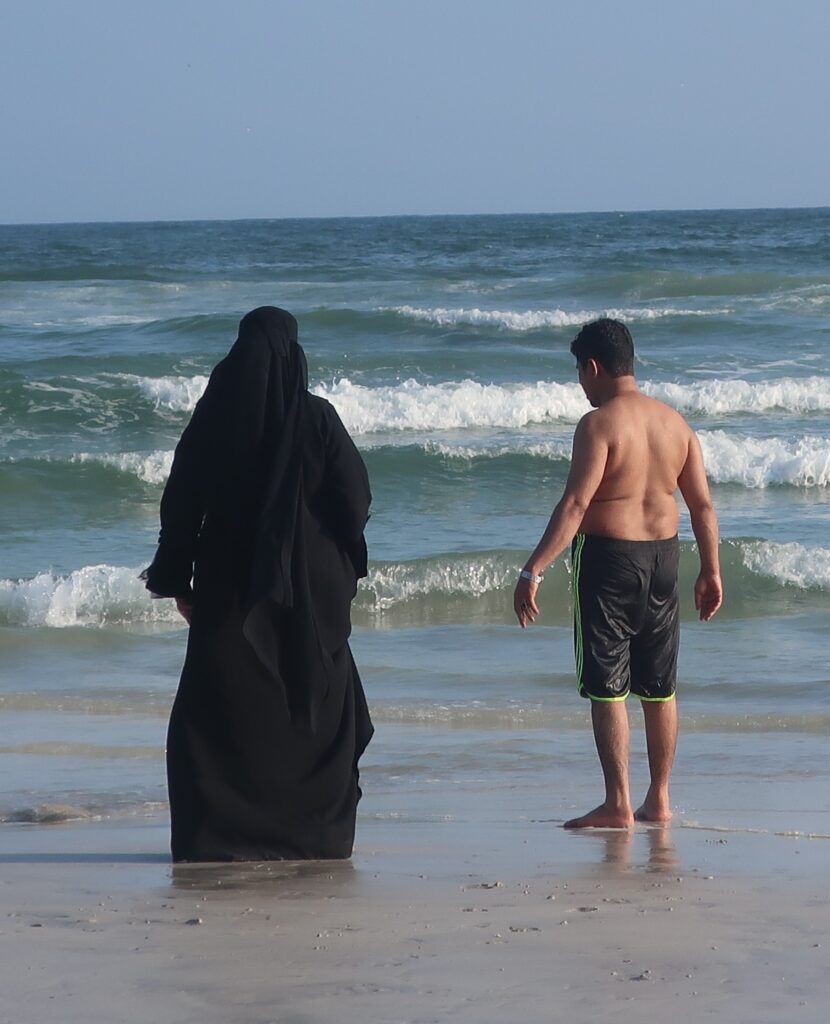 One day, we drive further down the coast towards the Yemeni border. One beach, Al Mughsail, is nearly deserted.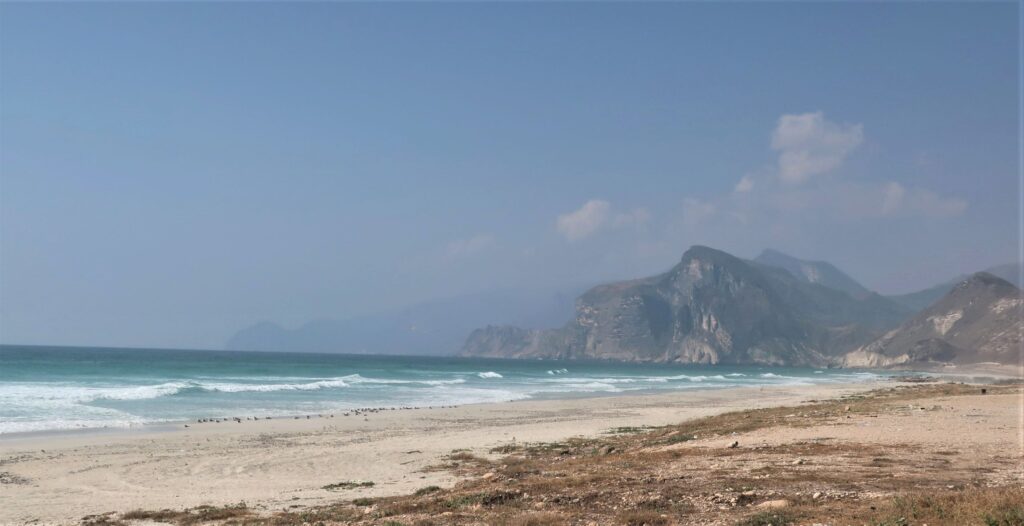 The beach has several pergolas to keep out of the sun.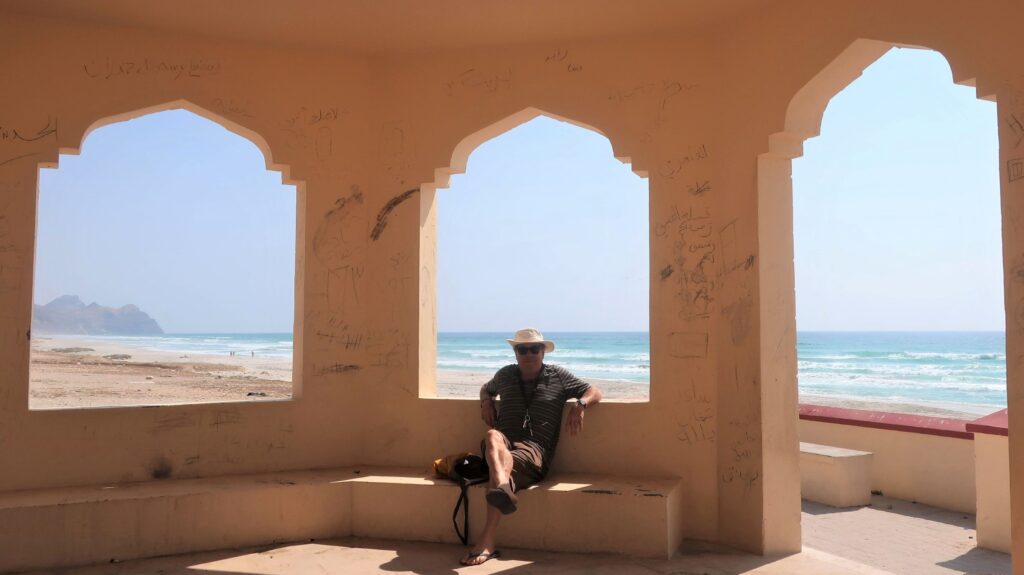 One has the following graffiti on it. This is pretty commonly how visitors perceive Omanis.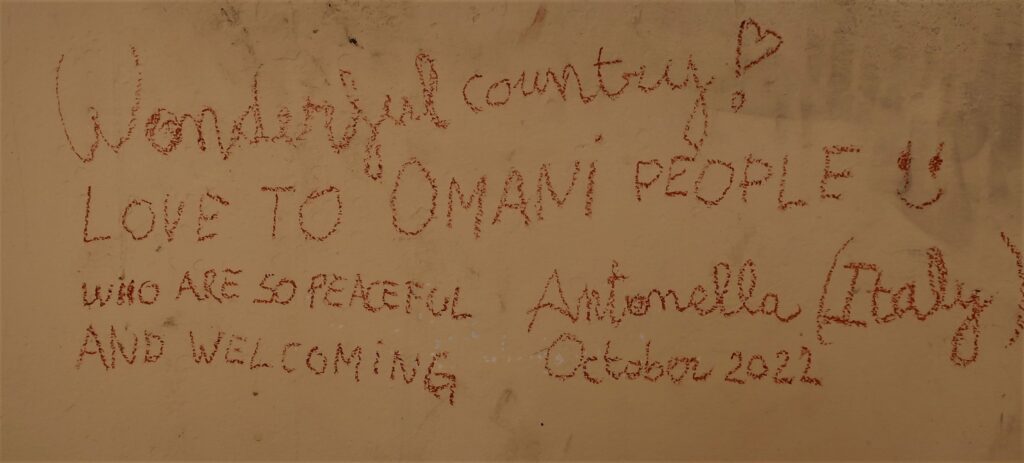 We carry on to the even-more-secluded Al Fazayah Beach. Maria gets her swimming fix.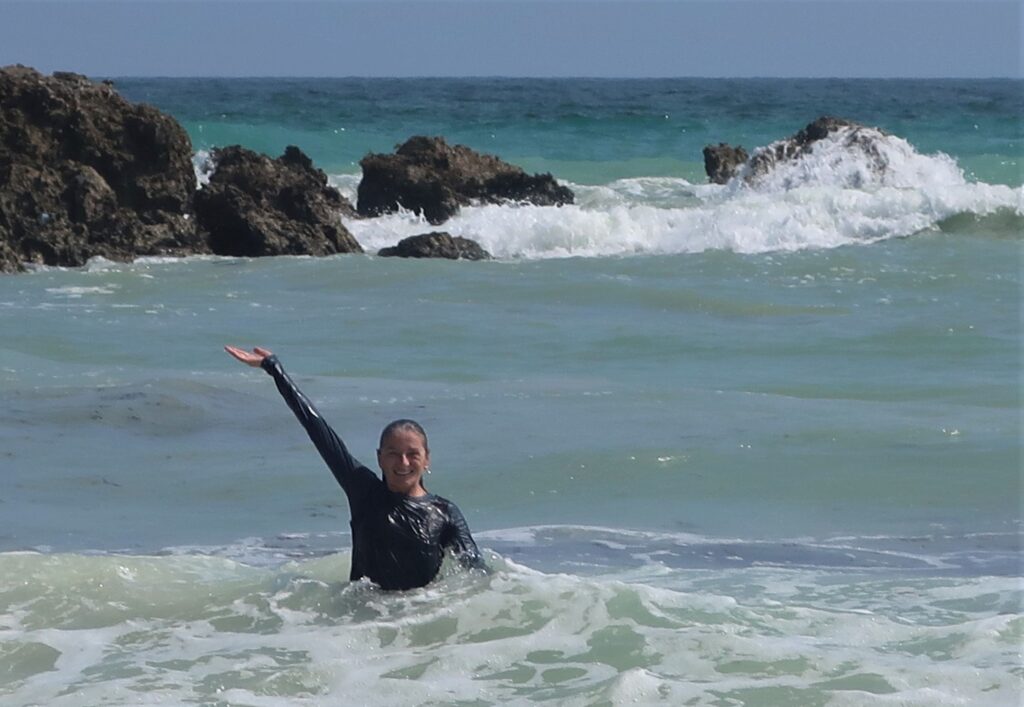 I huddle into what little shade there is.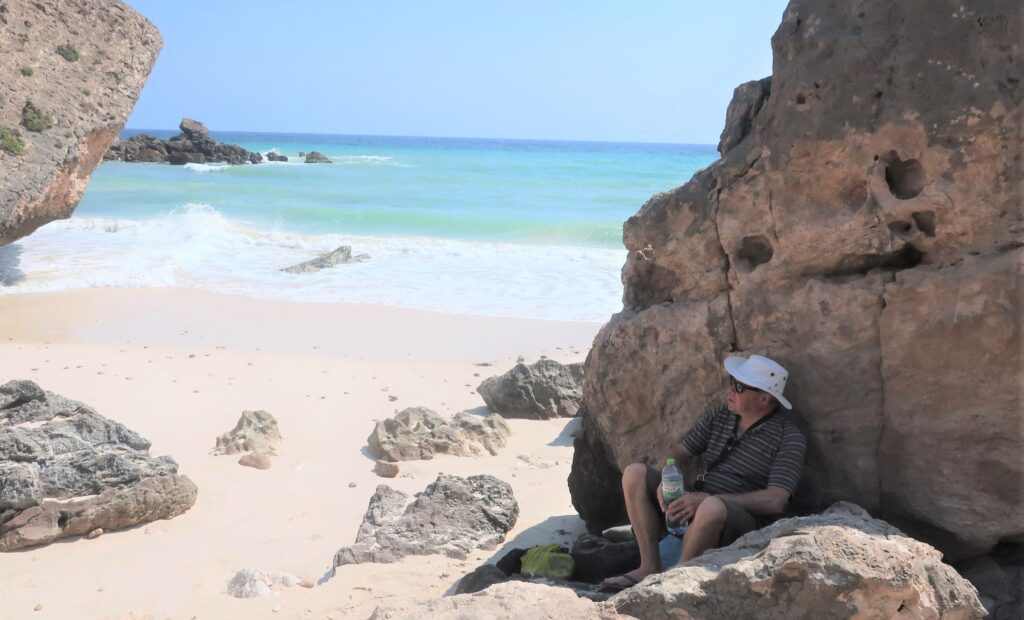 Sight or Insight of the Day
Hamlet: 'Do you see yonder cloud that's almost in shape of a camel?'
Polonius: 'By th'mass, and 'tis like a camel indeed.'
Let's hear it for camels!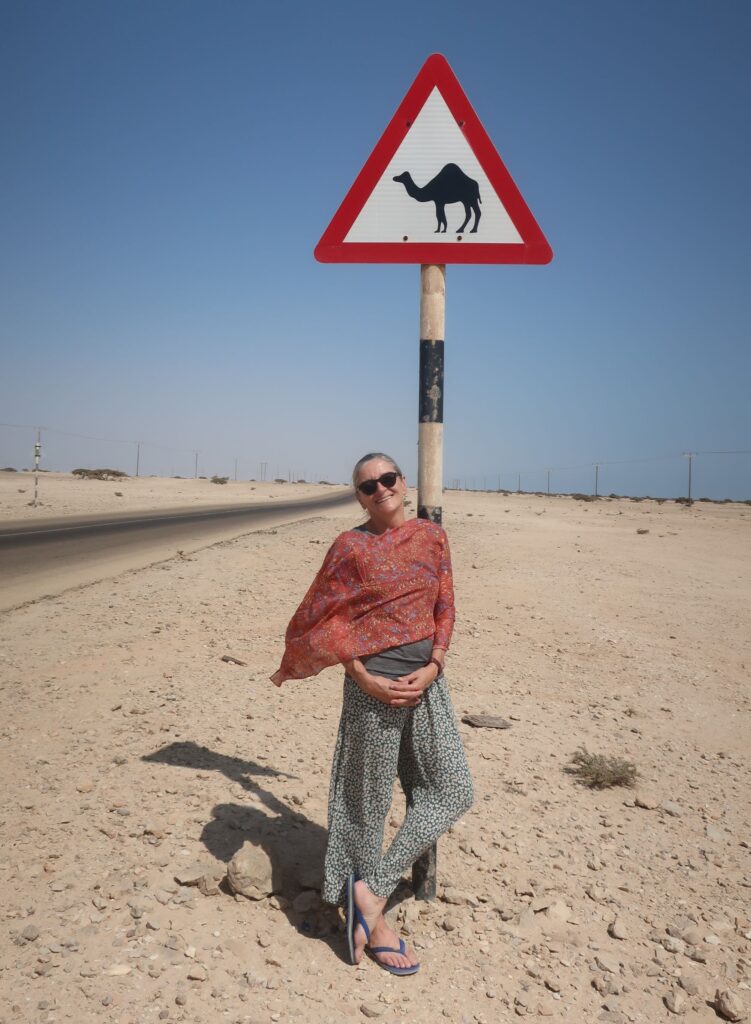 You really do have to watch out for them on the road. We've seen hundreds since we've been here.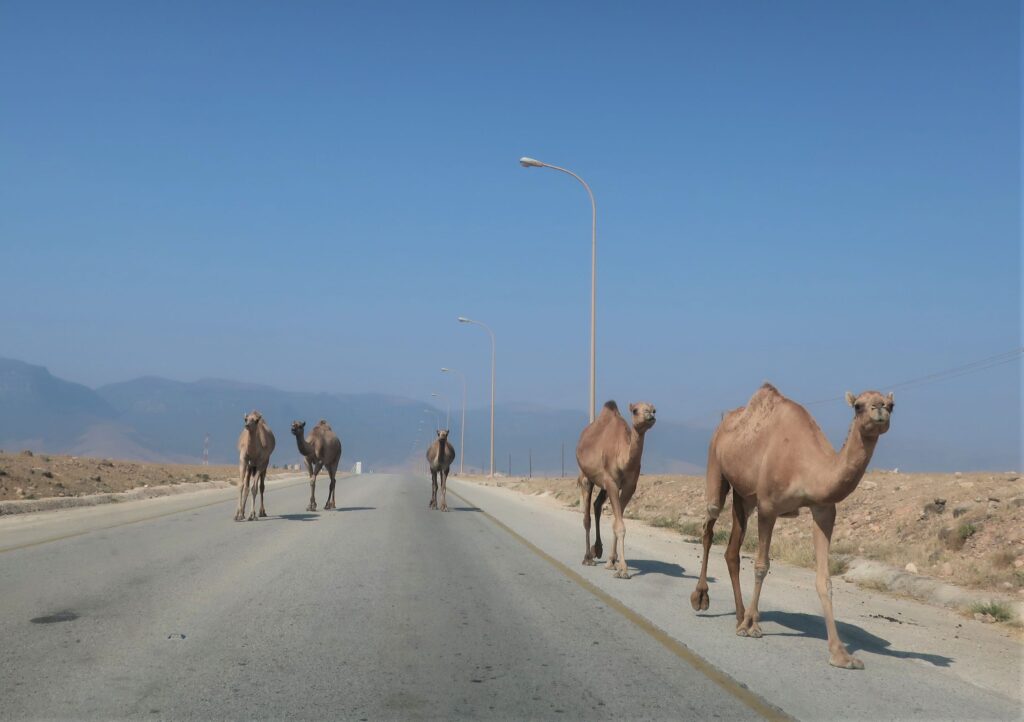 Seeing some always makes us feel good. Their faces are so endearing.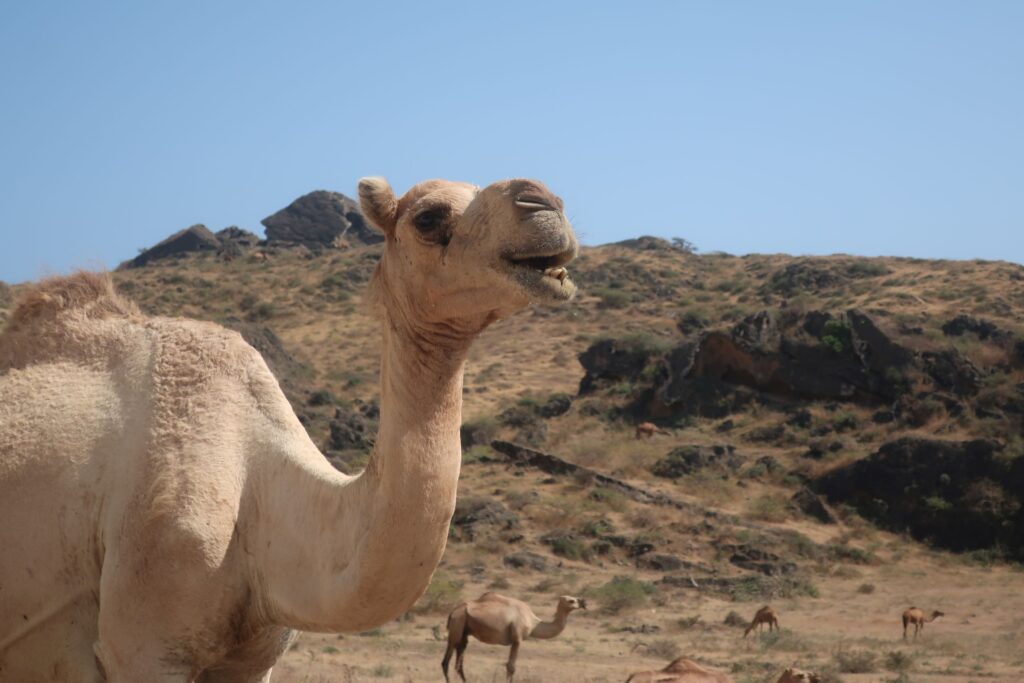 Sometimes seen alone in an otherwise vast emptiness. Sometimes in large groups.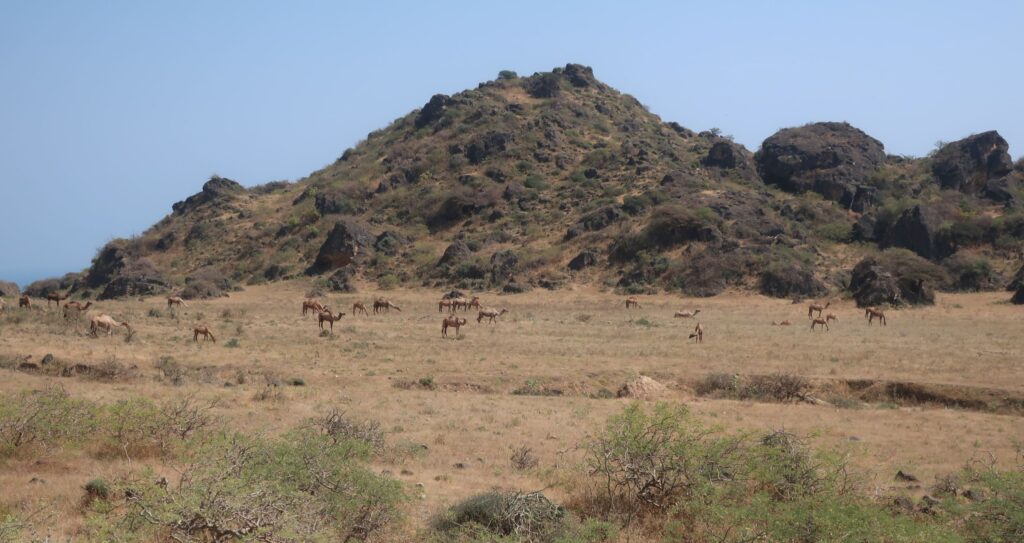 Camels make the world a better place.