Sukhothai
That's what Sukhothai means, BTW: Dawn of Happiness. We're looking for new themes to use as titles – the English meanings of place names is as good as any.
Travelled by train from Ayotthaya to  Phitsanulok, then from Phitsanulok to Sukhothai yesterday .
Staying at the Old City Guesthouse. It looks like a Disney Thai village. Except I'm sure that a room at Disney Thai World would cost more than $CAD22.00.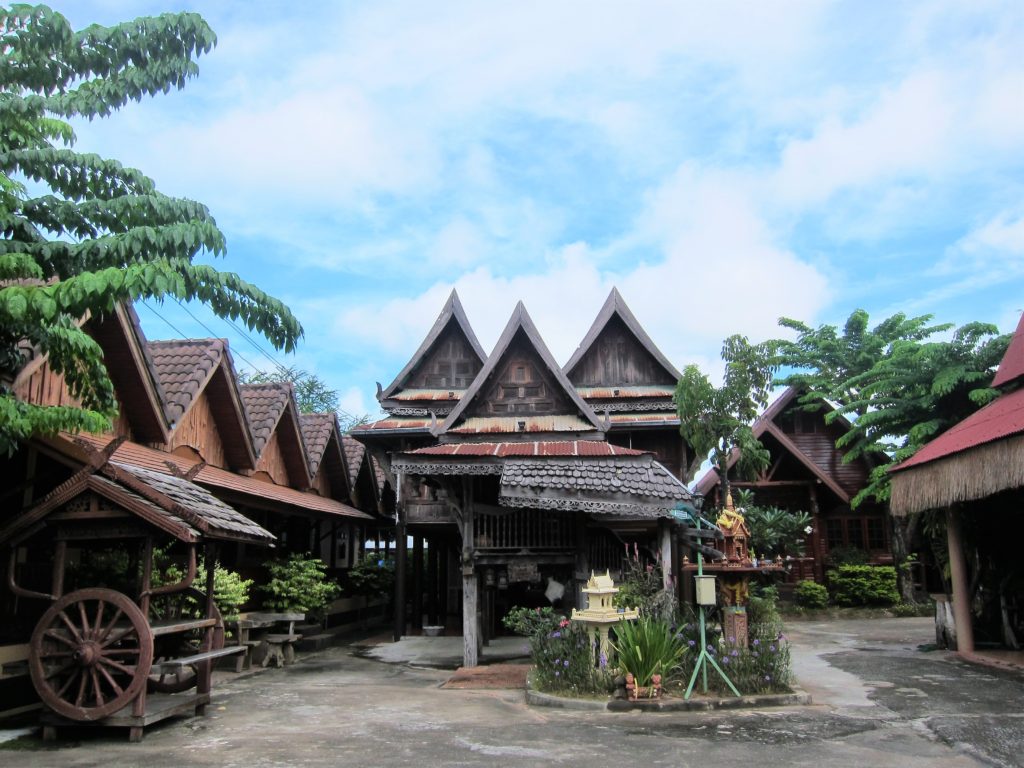 Out of several former capitals we've been to, this is our favourite. Sites are located in a cool, green, park-like setting. You can see a few wats and feel culturally enriched enough to go seek a cold drink in a shady place.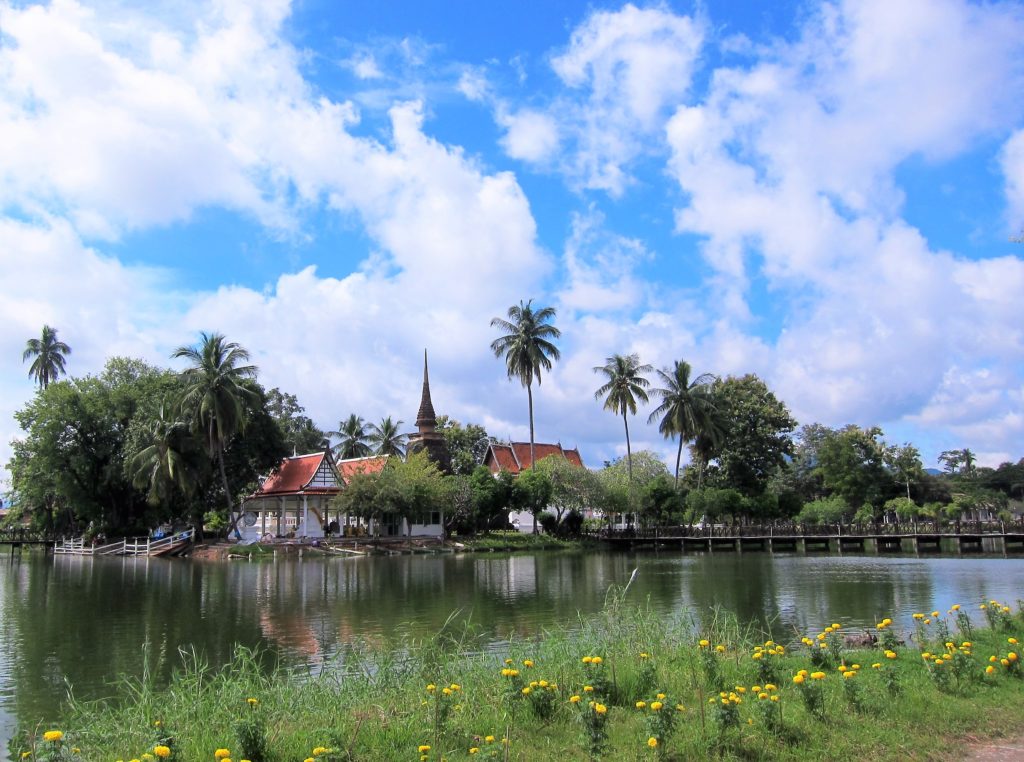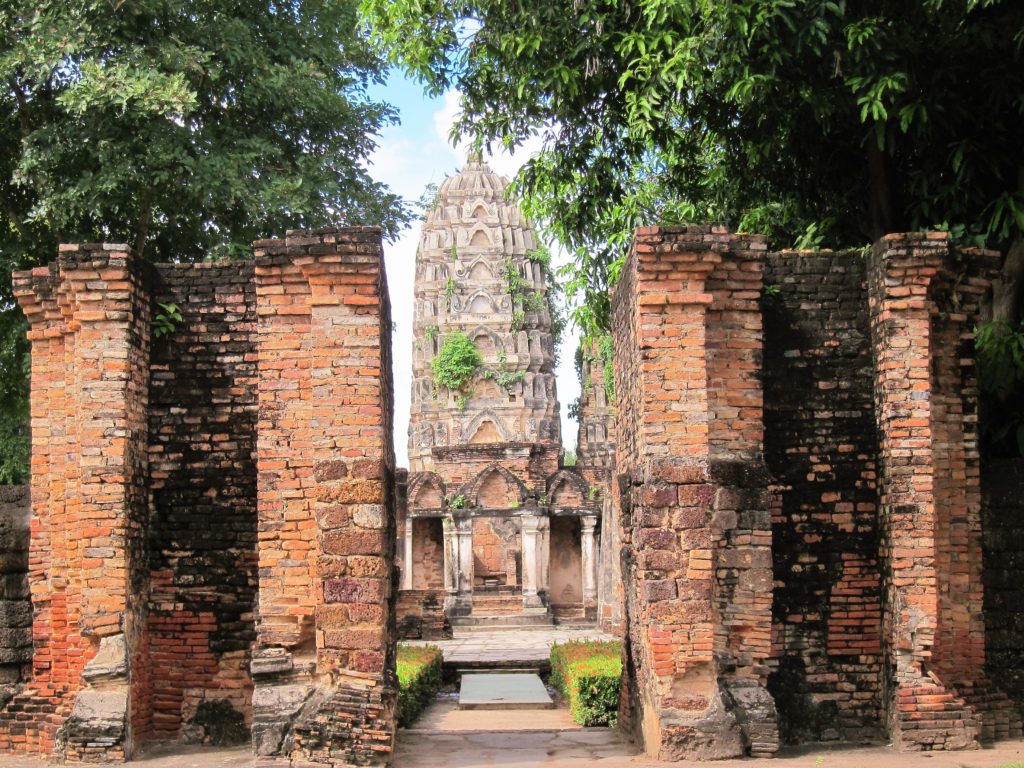 Inside one of the towers at Si Siwat, looking up. The sharp-eyed can see 3 bats. (Or 3 Thai Baht).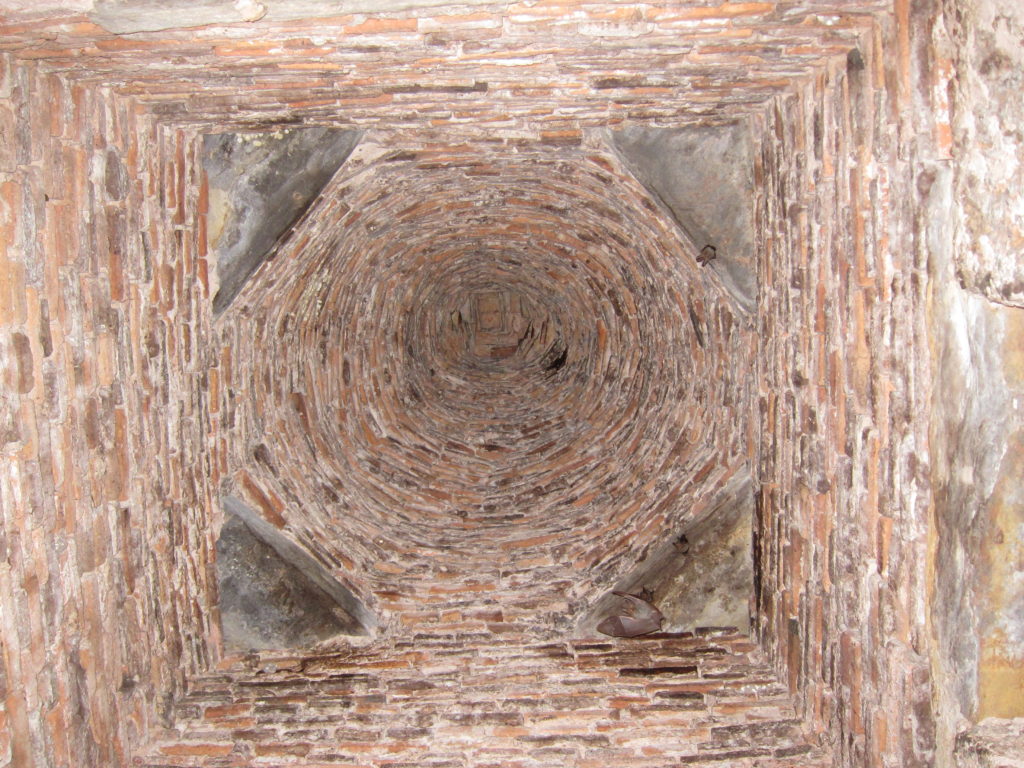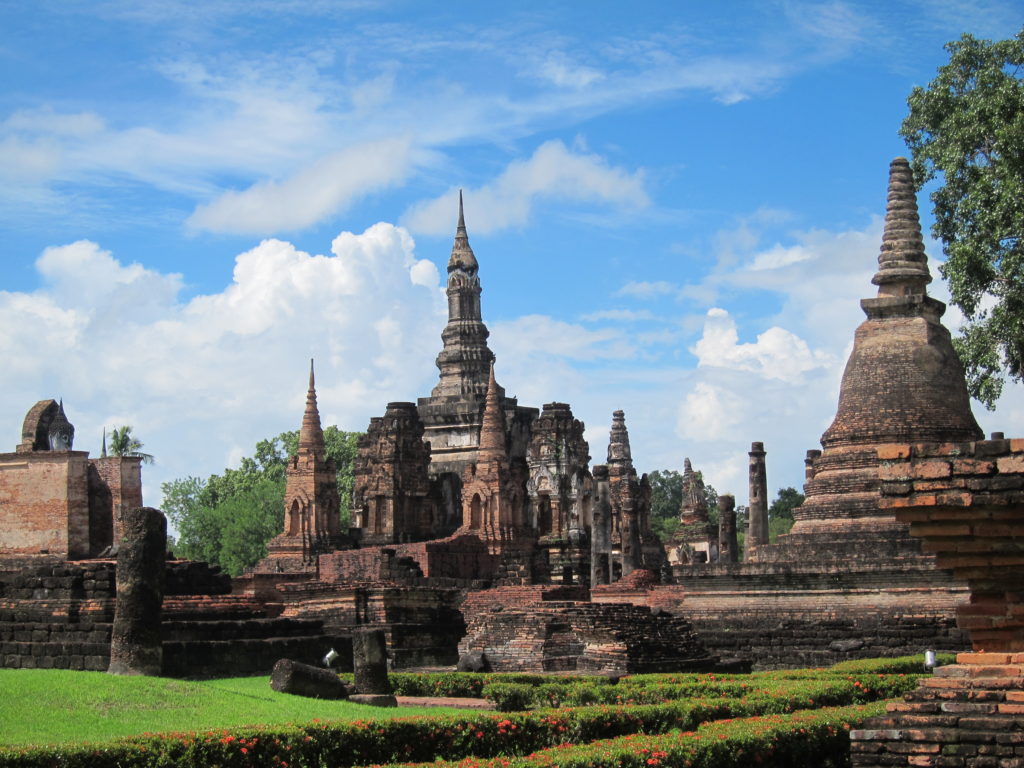 It's hot work, biking around these temples.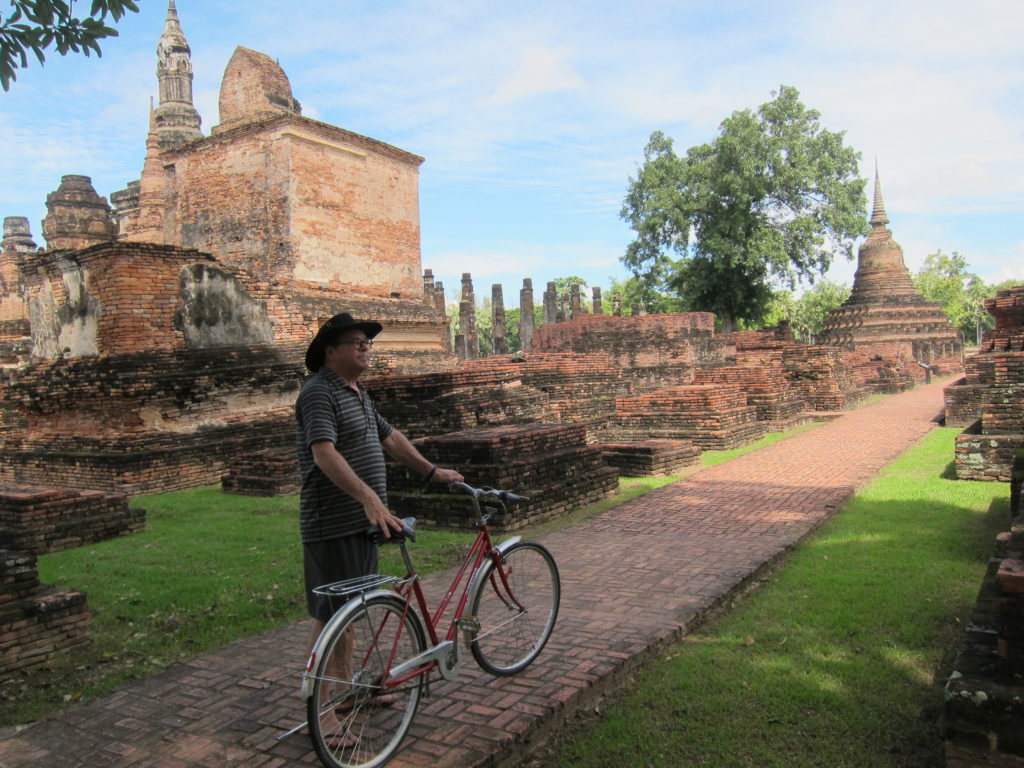 Sight or Insight of the Day
Saw an interesting thing in the Ram Khamhaeng museum today:  a group of ants bearing aloft the corpse of a spider, moving along the floor to who knows where?