I remember reading about Pai in the travel section of the Globe a few years ago.
Pai is a hippie mecca of the old school. Best thing about it is its location in a scenic valley.
Almost everybody here rents a scooter or motorcycle to explore the nearby waterfalls and other sights. The emergency rooms of the local hospital must see some dandy accidents as a result of unskilled and inebriated foreigners motoring around – helmetless – in shorts, tank tops, and flip flops.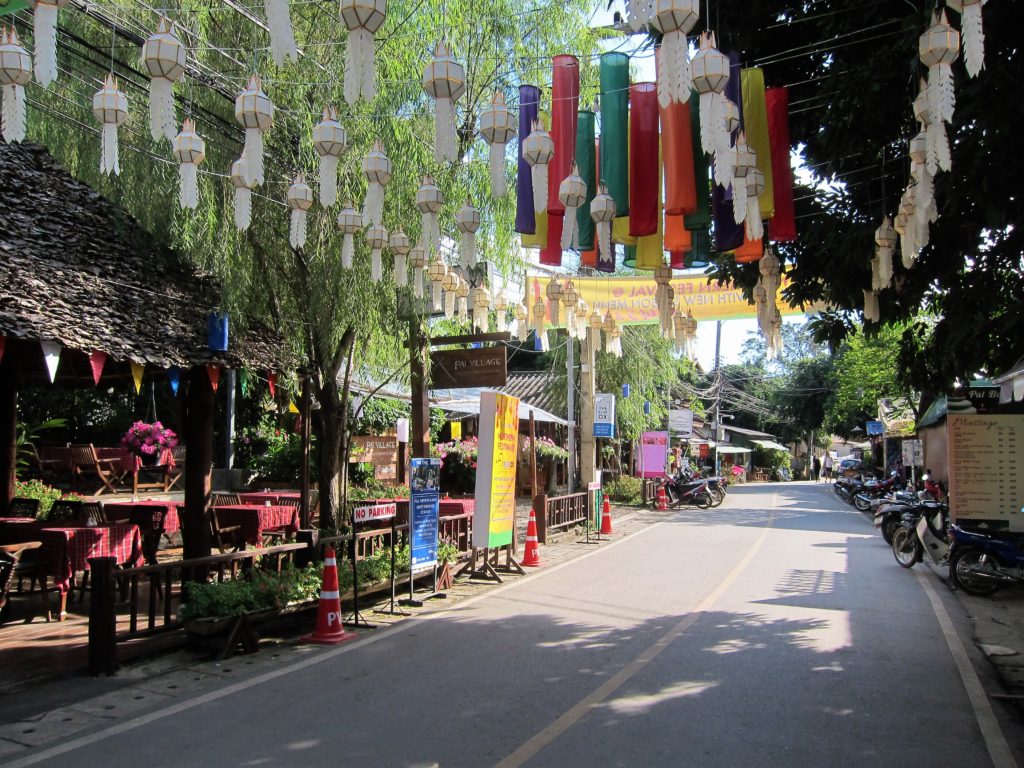 Lots of other people come here for different reasons. Some quotes from a Wikitravel article:
'There has been a large increase in Thai people visiting after Pai was featured in a romantic Thai film, Pai in Love.'

'Perhaps due to the popularity of the Chinese movie 'Lost in Thailand', which was shot in northern Thailand, Pai has seen a significant increase in the number of mainland Chinese tourists and group tours since 2014.'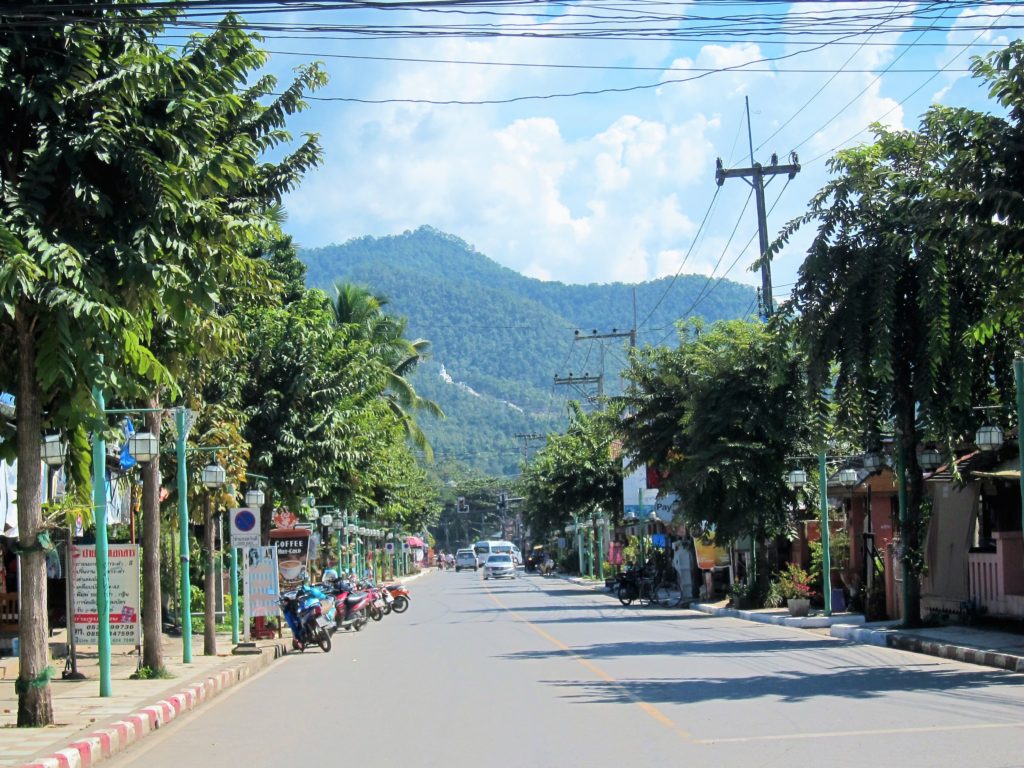 Nice bamboo bridge leading to our accommodations.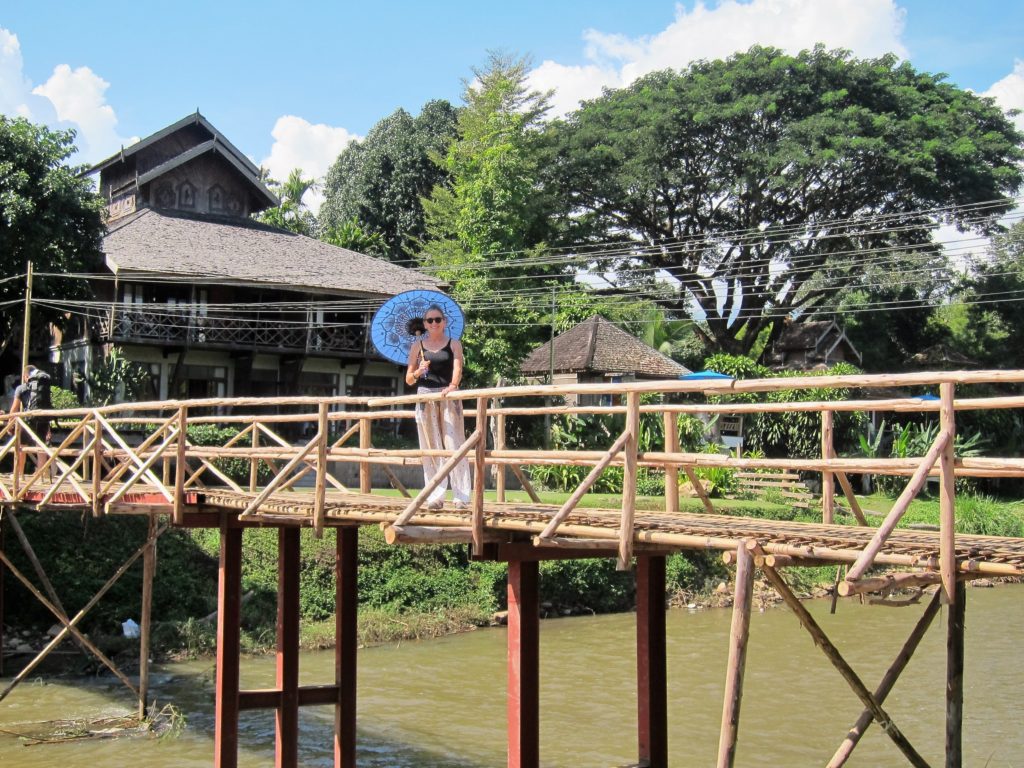 Among all the restaurants, souvenir shops, tattoo parlours, and massage studios are some tranquil buildings.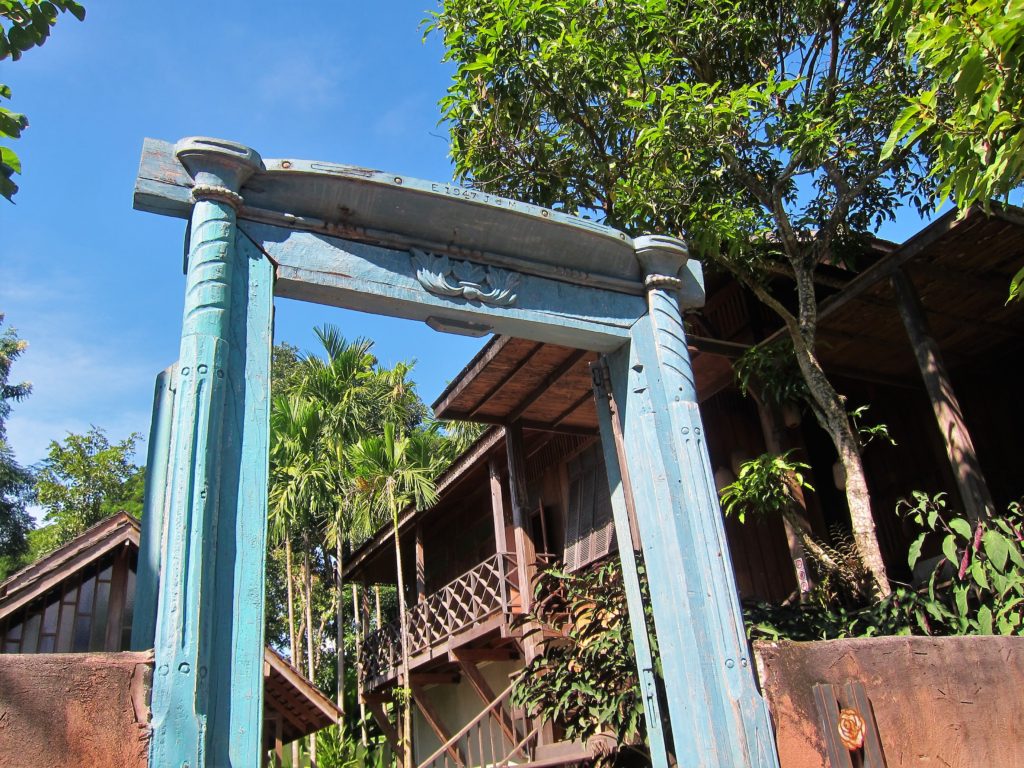 The range of tourist activities in the area is wide but unappealing – at least to us. Ziplining, whitewater rafting, elephant riding (cruel and exploitative), trekking – meh. We stay in these bamboo huts. It feels like a tropical Hobbit village.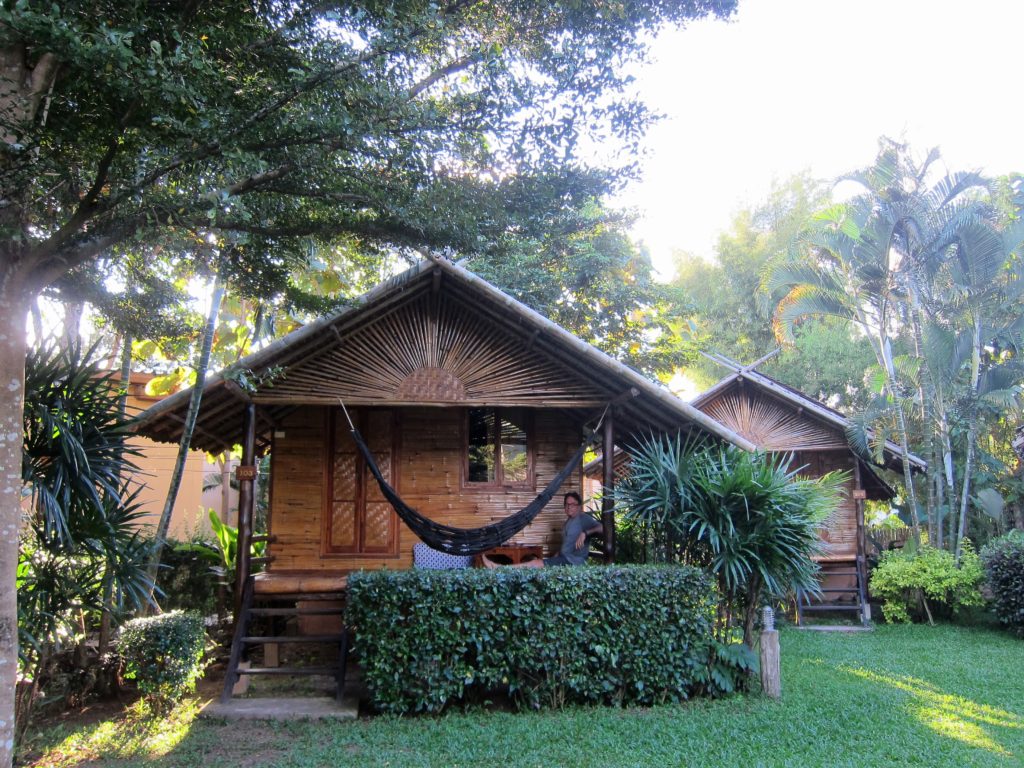 You may have heard of Cat Cafés. Pai boasts a Rabbit Café, which of course we thought was great.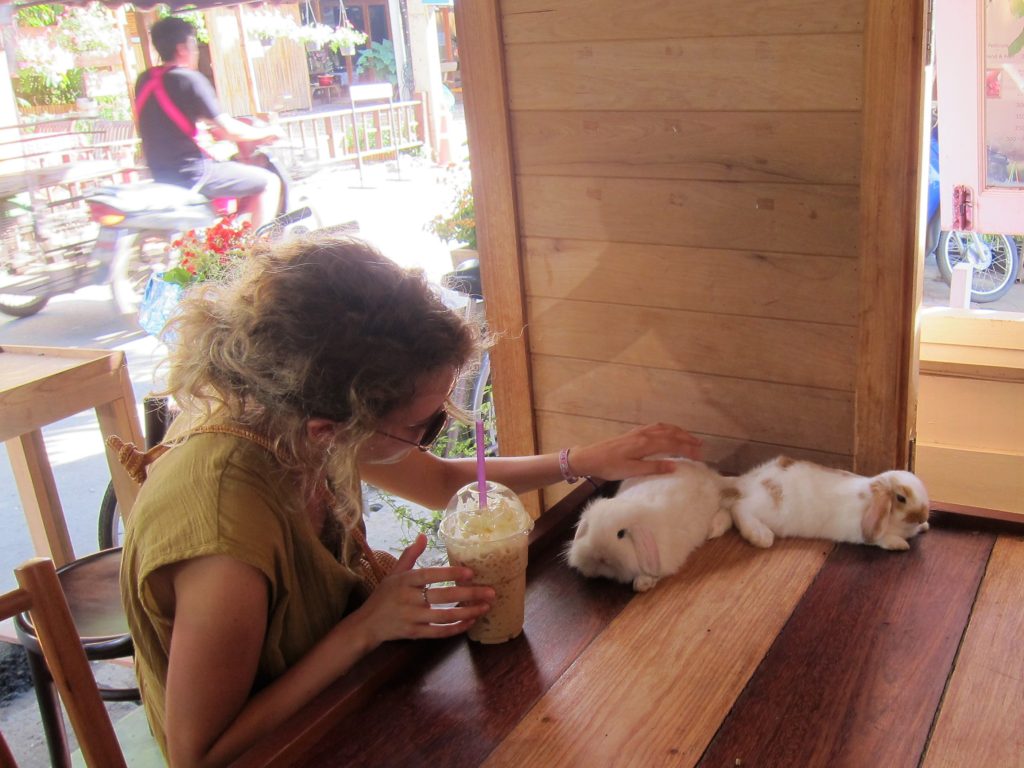 I need no excuse to sneak in another bunny pic.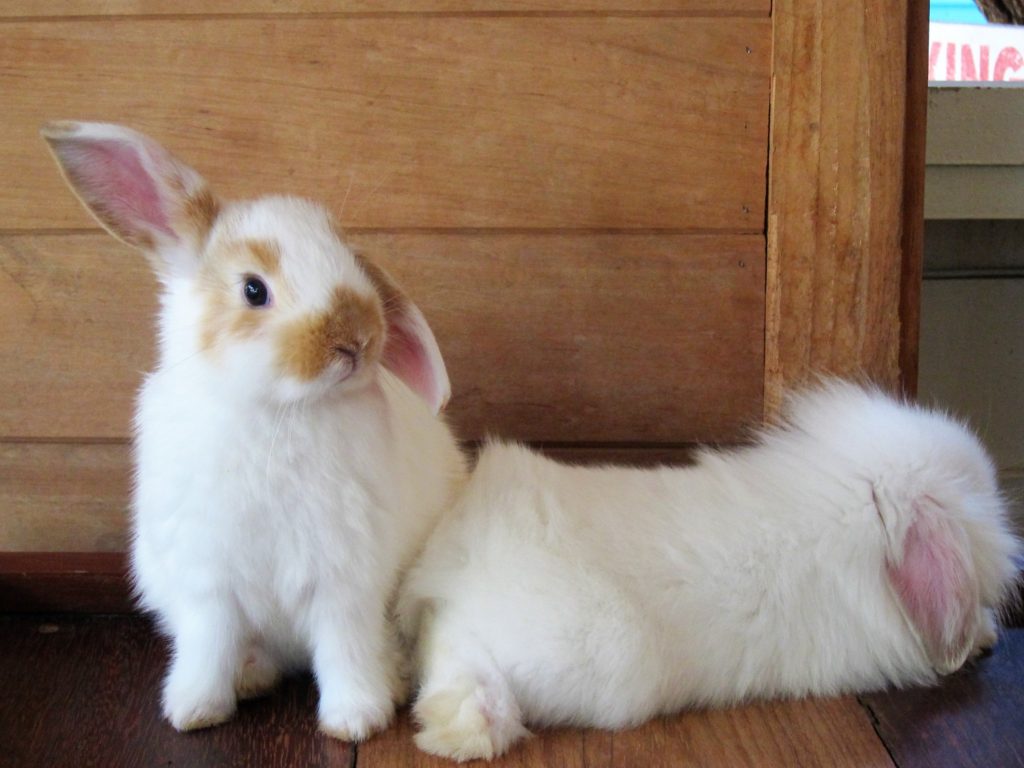 Besides the endless possibilities for making puns on its name, we enjoy the laid-back vibe here. Planning our next move to Laos.
Sight or Insight of the Day – Pai
A wonderful drive – by public transit – to Pai from Chiang Mai on twisty mountain roads. Stopping for a break in a small town midway, we're surprised by a convoy of 10 or 11 latest-model Ferraris – teenagers at the wheel – screaming through the village, passing slower traffic on a blind curve.
We've seen this movie before. Looks like Canada isn't the only place where Chinese criminals gift their sons with examples of sleek Italian automotive exotica costing a quarter of a million US dollars (and up) apiece. Like here. And here. And here