Chiang Mai
So we leave Myanmar (I finally say 'Myanmar' rather than 'Burma'). We left from Chiang Mai for Rangoon a month ago on a return ticket and are now back in Thailand.
Because we enter Thailand by air, we get a new 30-day entry permit. If we enter by land, this would be 2 weeks.
I recall from an earlier era visits of 2 months and more. Governments are less generous with their permitted stays. (Our visa for Myanmar was the maximum – 28 days.)
This may affect our fantasy of finding an idyllic spot and settling in for an extended period somewhere down the line.
The gift shops at the airport include several outlets for edible bird's nest items. Yum.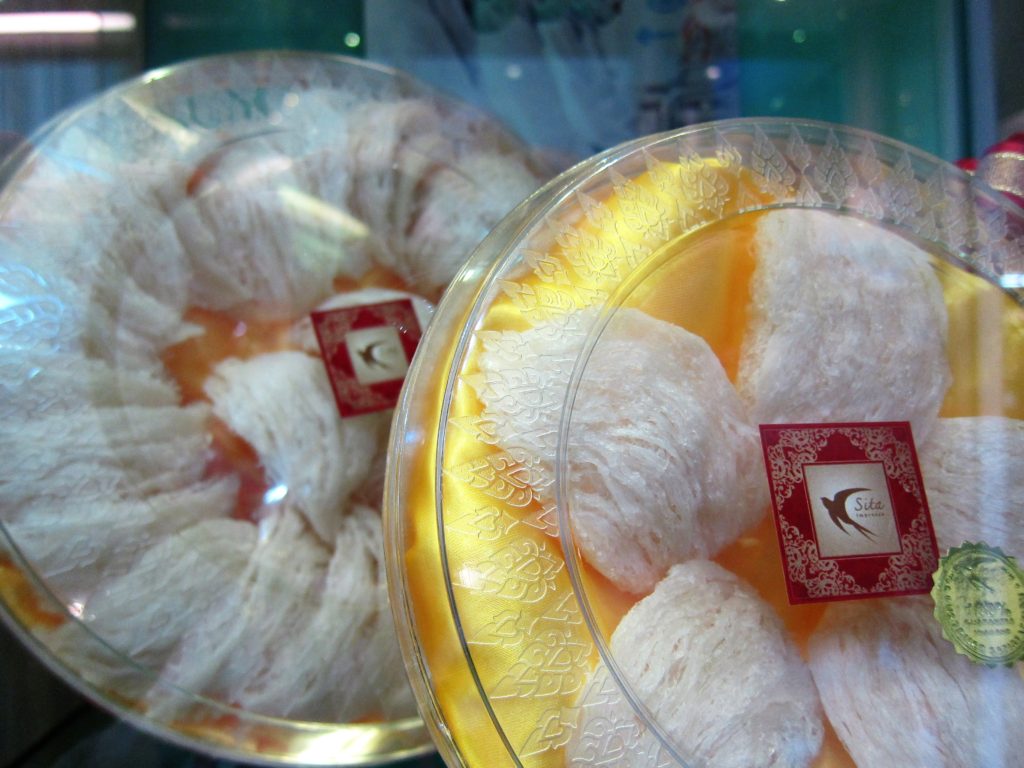 We're staying at the Gap's House guest house. It's like a little rain forest in the middle of town.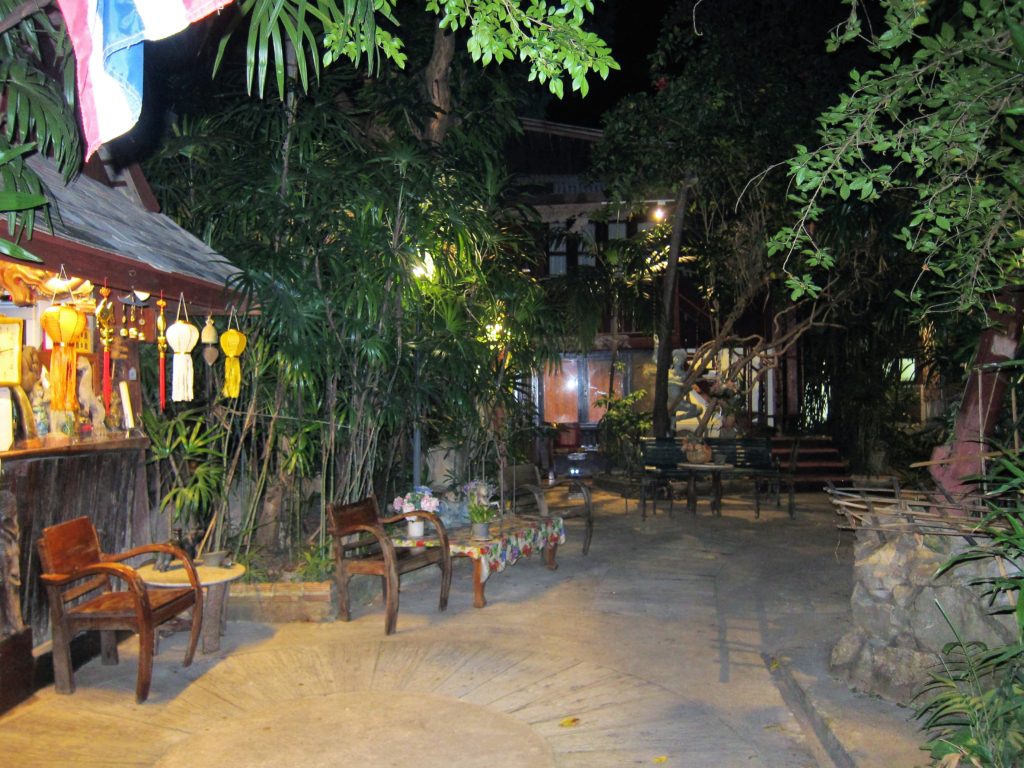 The proprietor's father is a big jazz fan, so we hear Stan Getz throughout the evening.
It's different being back in Thailand – noticeably more developed than Myanmar.  And it's always pleasant to return to a familiar place. Back to Thai-style temples.
We stroll Chiang Mai's walls and moats.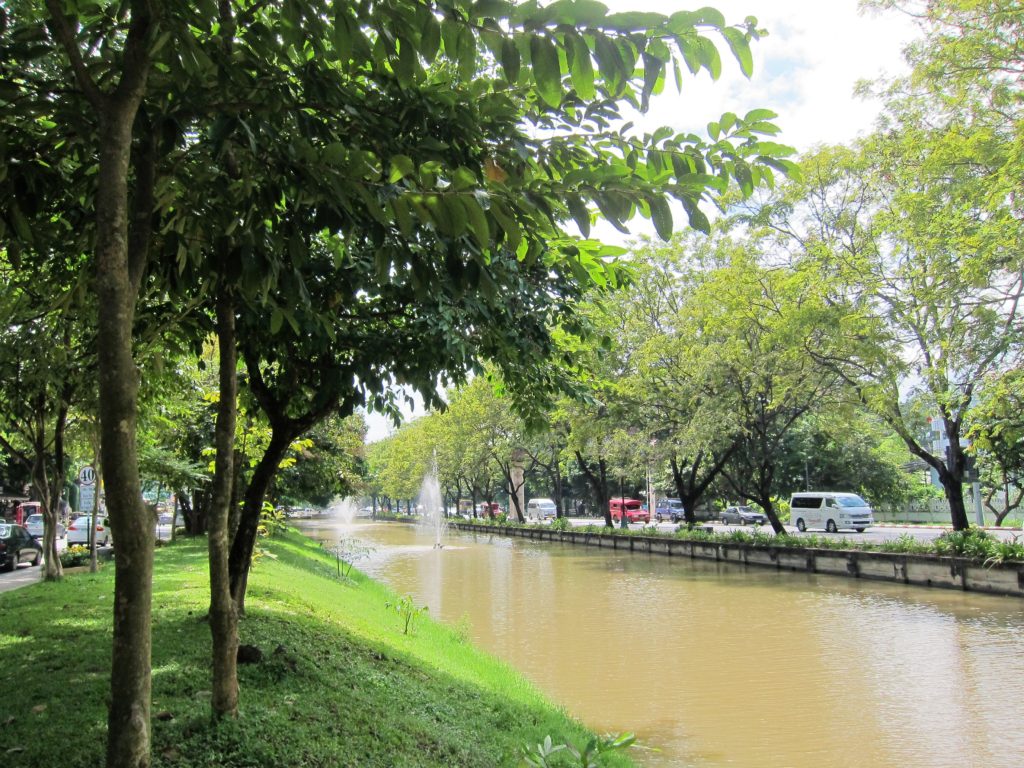 Monks that wear orange rather than burgundy.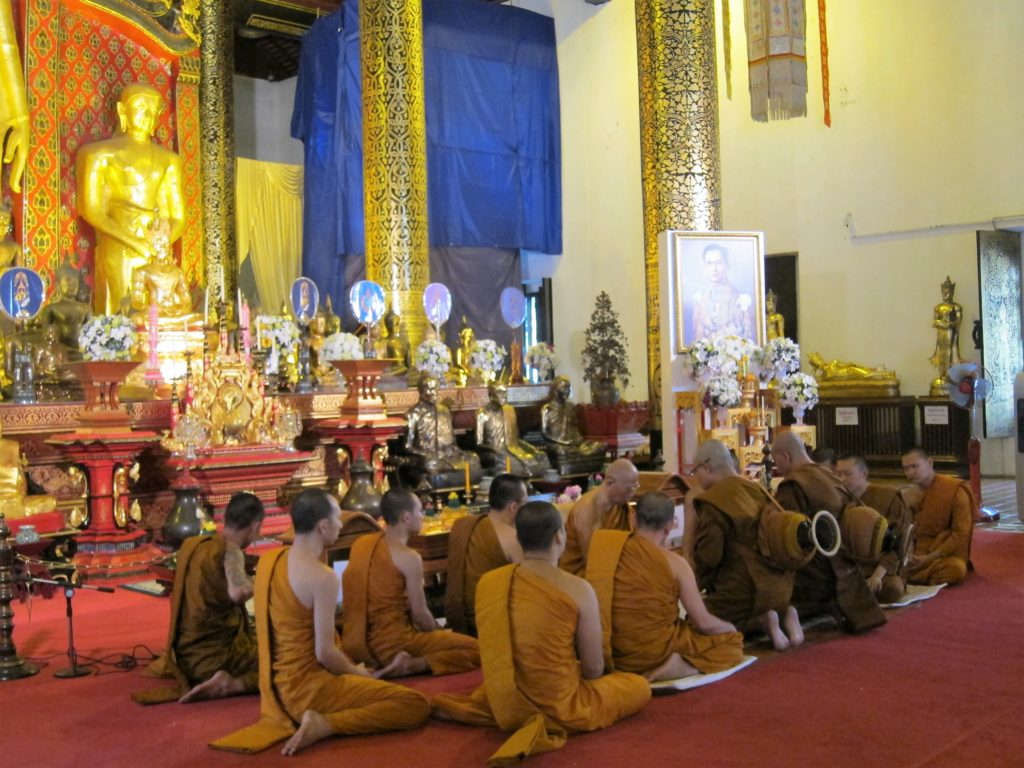 So we're relaxing and deciding where to go next.
Sight or insight of the day (not in Chiang Mai)
This is going back a week or so. Was reminded while looking at some older photos. Just as we were leaving our guest house, we spot a cow relaxing on the side of the road, casual as can be.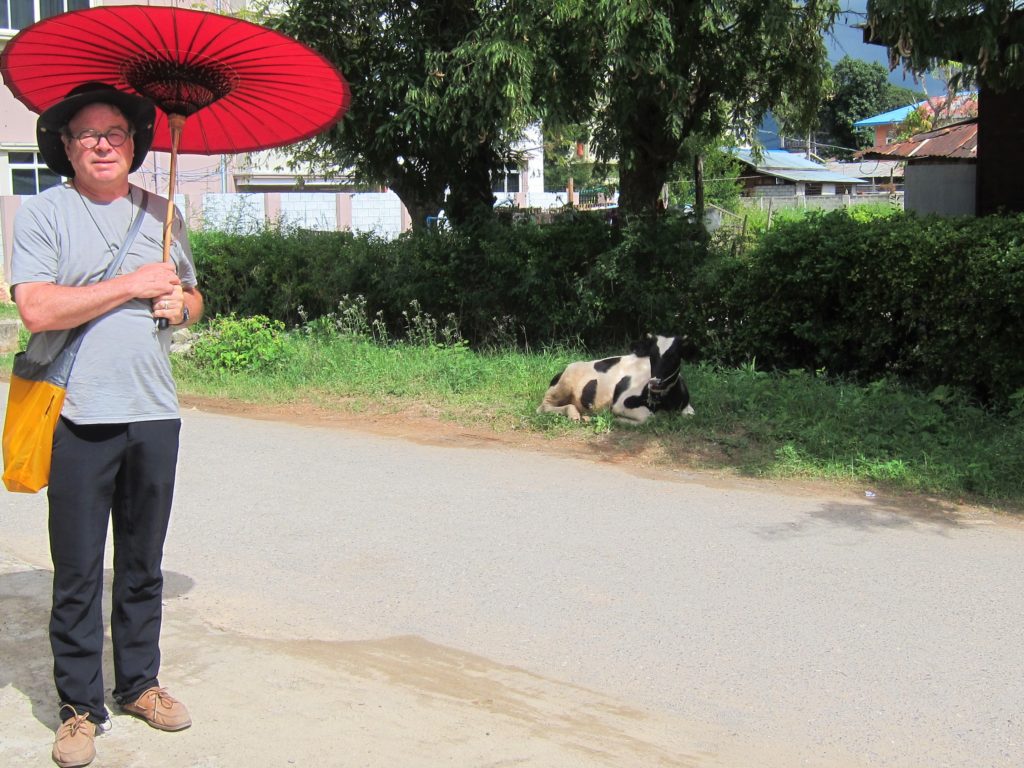 This is in the centre of a fair-sized town. Farm animals snoozing on the roadside is not something you see every day.