After leaving Koh Phayam, we catch a night bus to Hat Yai and a van to Georgetown, on the island of Penang in Malaysia.
From the border, we travel impeccable four-lane highways and cross the 13.5 kilometre Penang Bridge to arrive here. Georgetown is like a combination of Miami Beach and Havana, Cuba.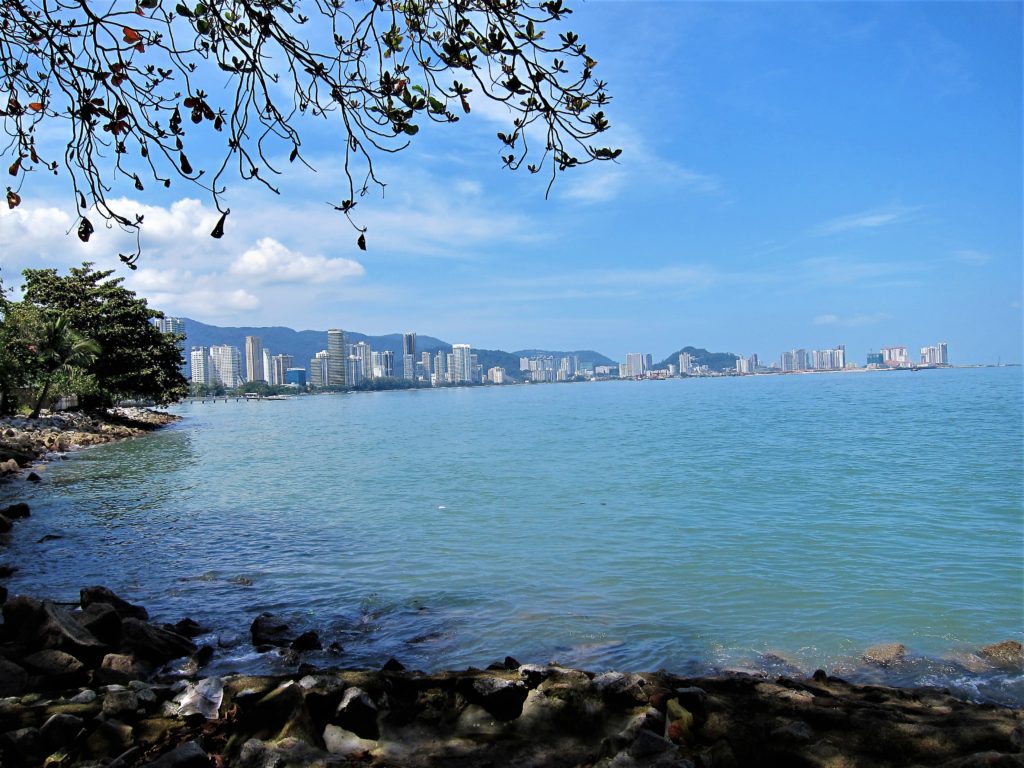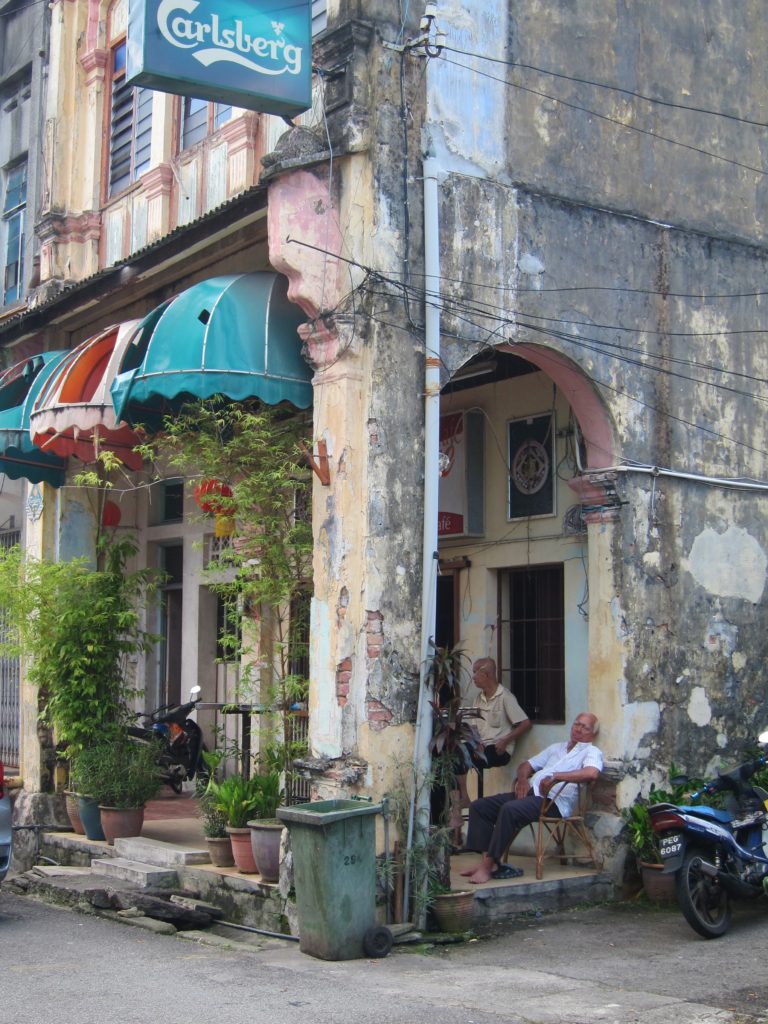 We love it here. Its eclectic mix of ethnicities combined with lots of nifty colonial architecture is right up our alley. And it's so clean, which panders to our bizarre Western idiosyncrasy of  preferring order over squalour.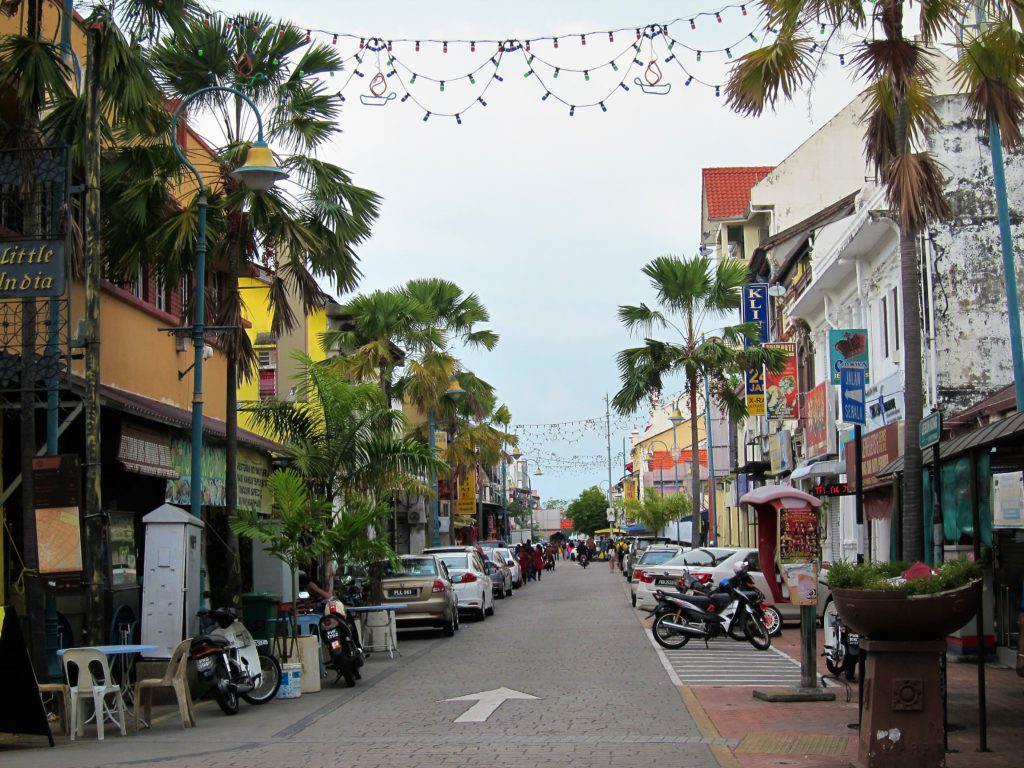 As usual, we do a lot of walking.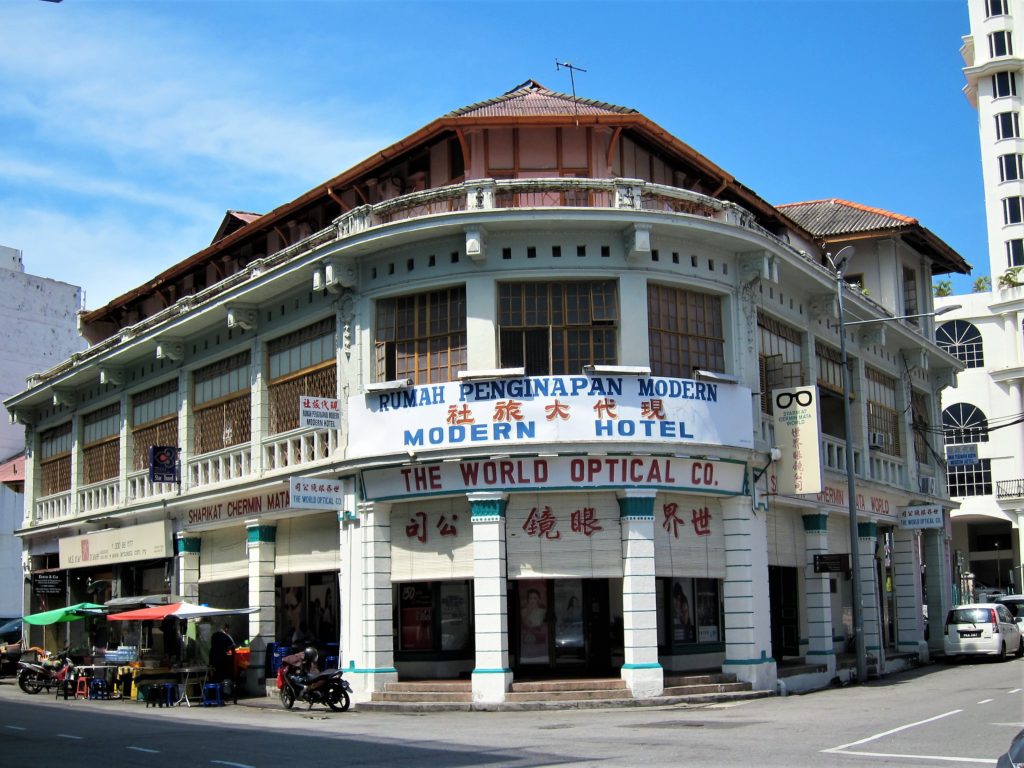 Always something interesting going on.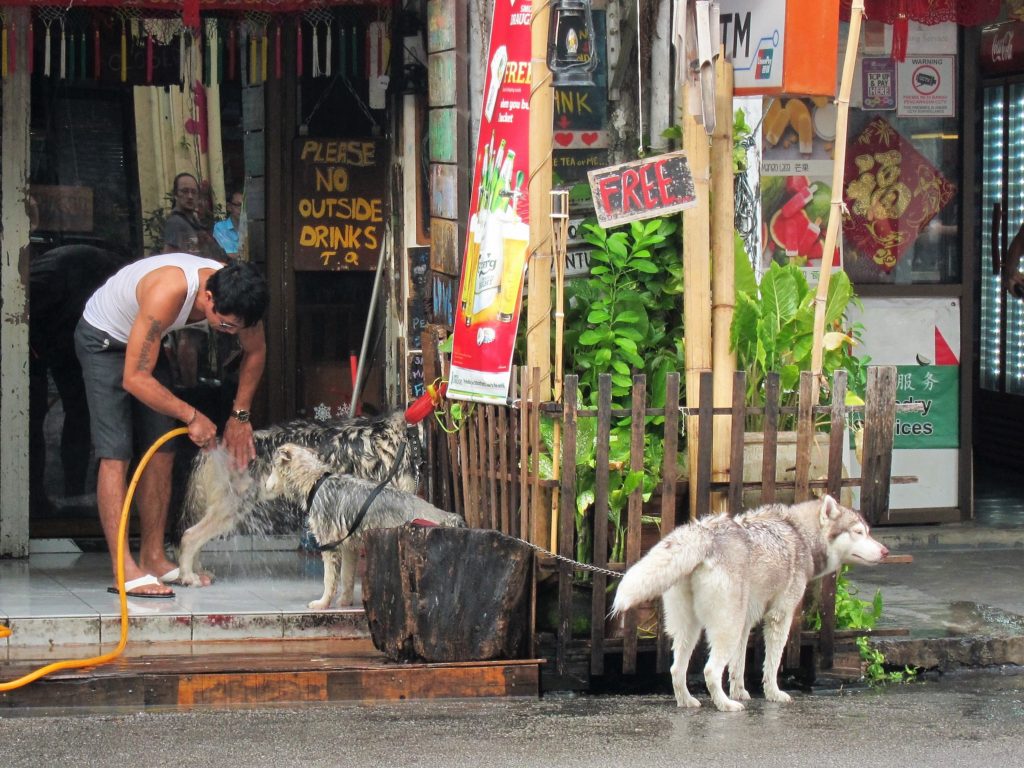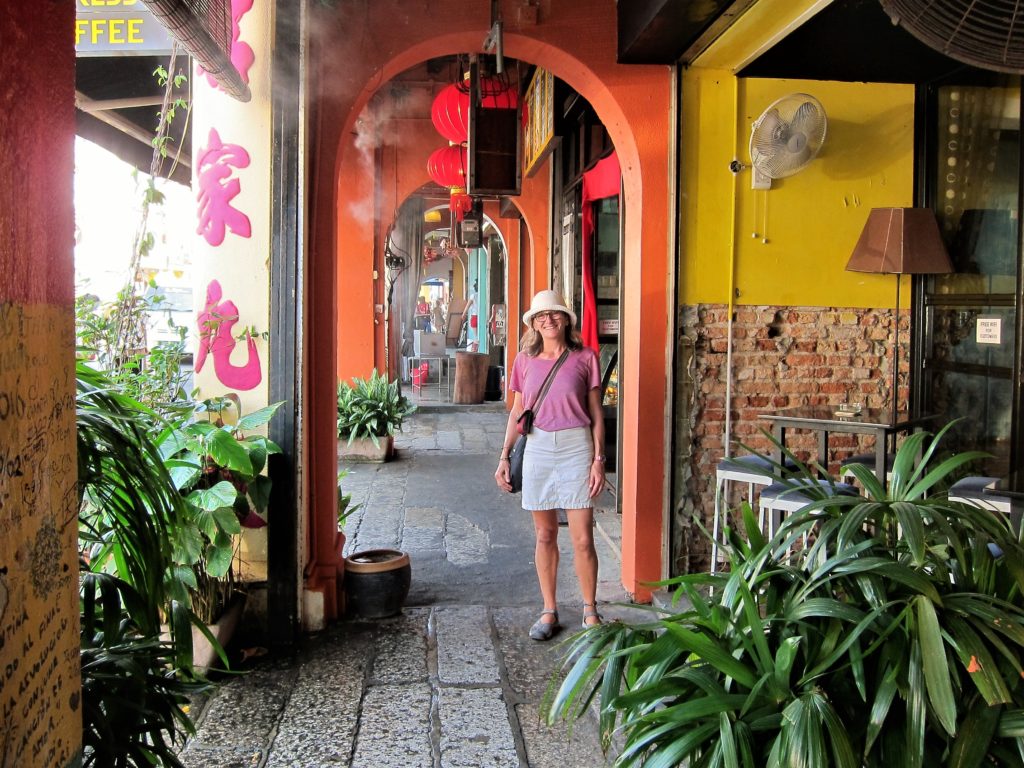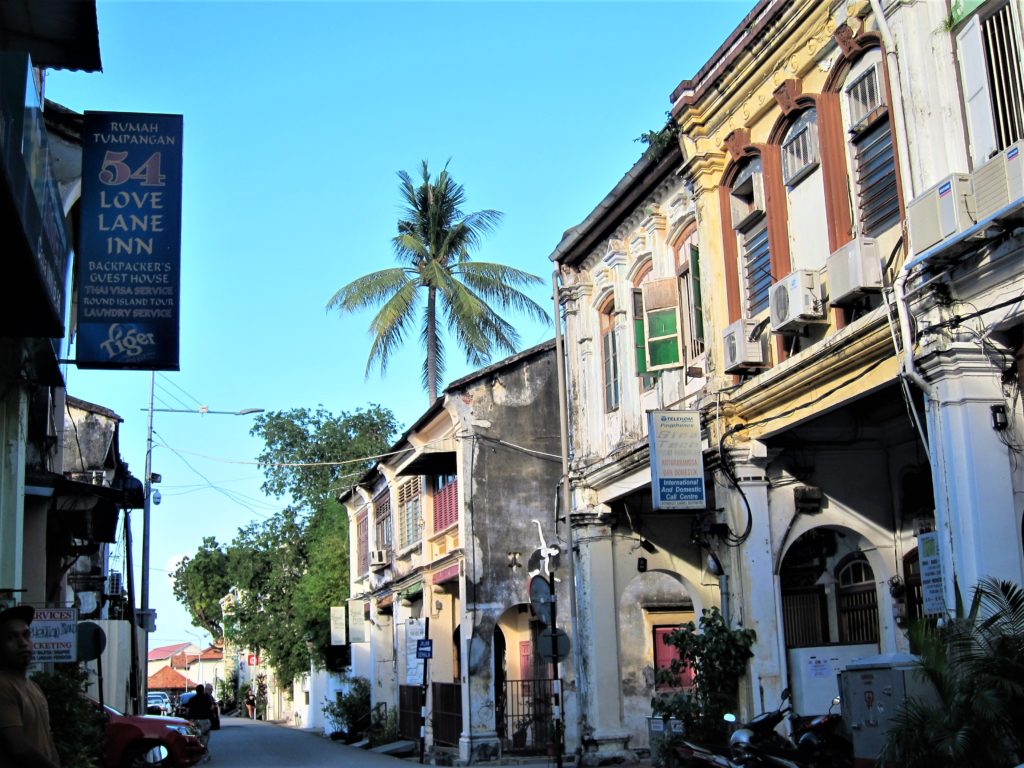 We visit the Blue Mansion, former home of Cheong Fatt Tze, an early Penang tycoon.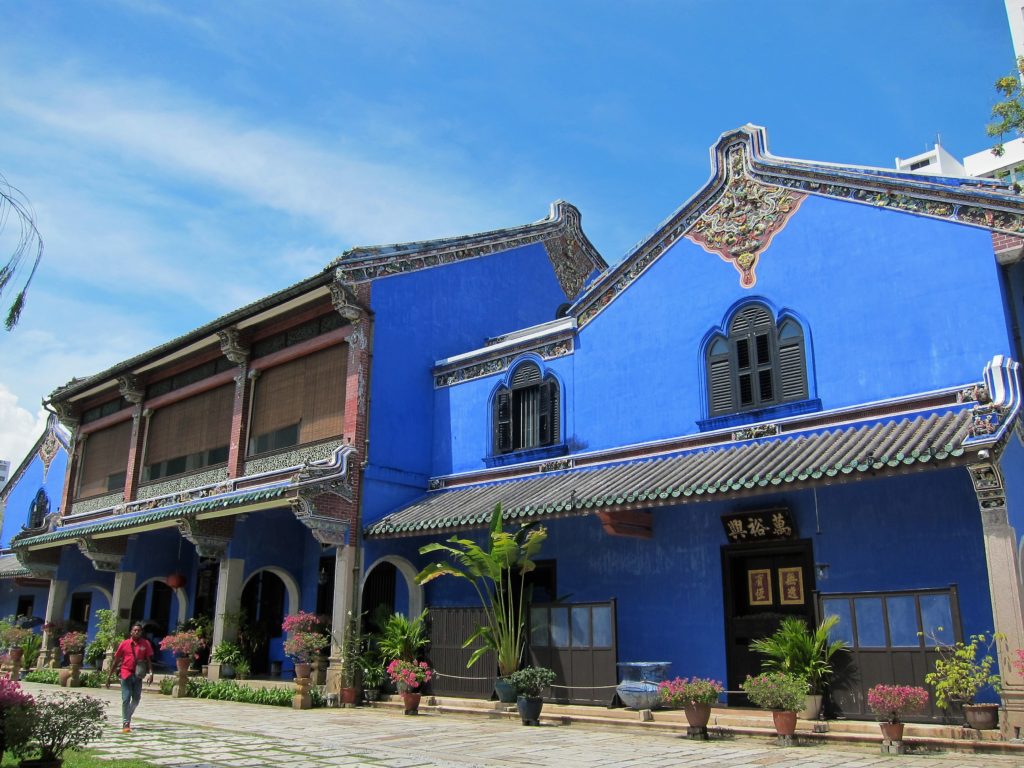 It's now a swanky hotel & restaurant.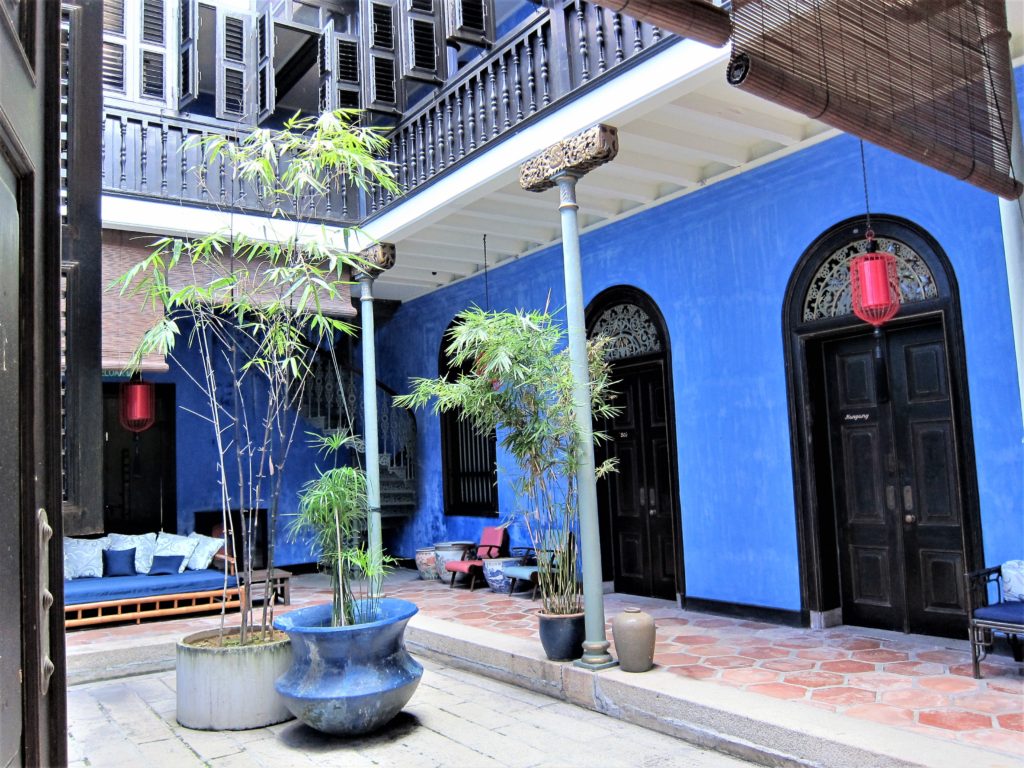 We get an entertaining and informative guided tour by a voluble and very funny local lady.
Outside are some old rickshaws. These are real rickshaws from the old days, not the prettified modern tourist version. We imagine skinny coolies sweating between the traces while hauling people around town.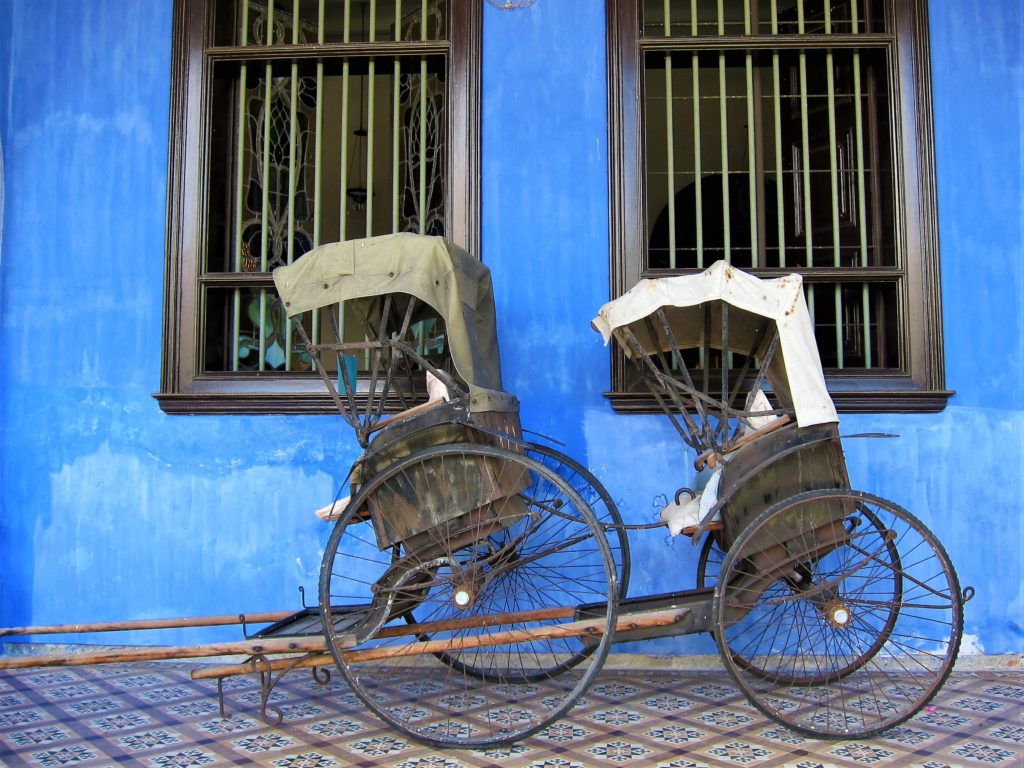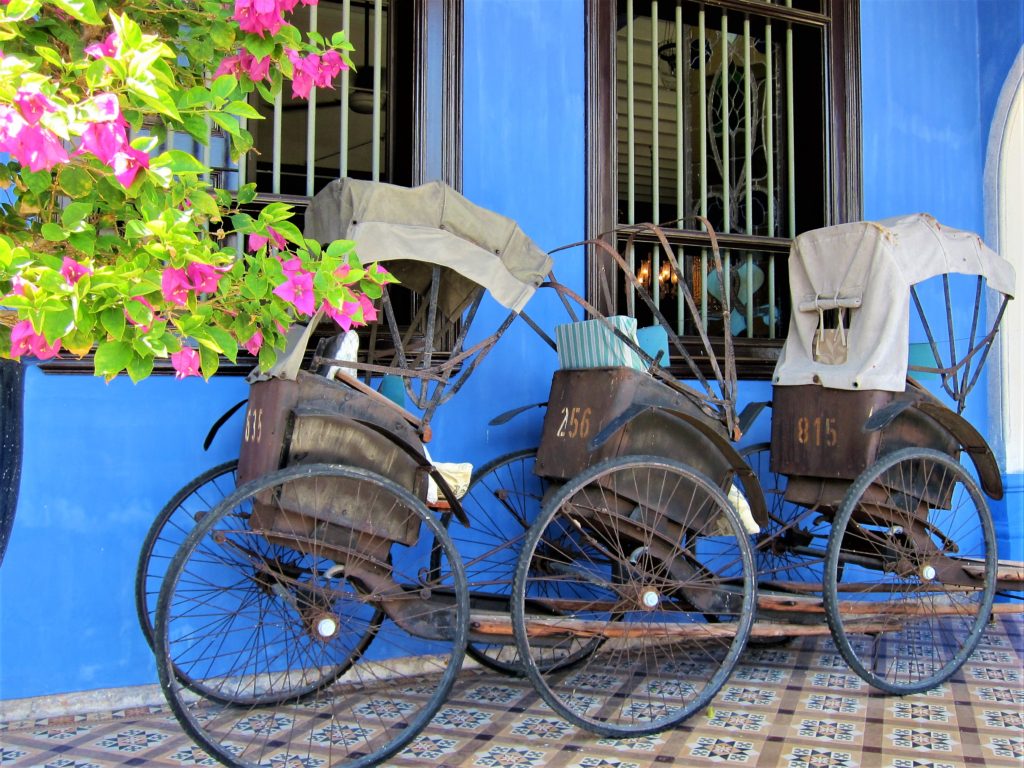 In search of the lost museum.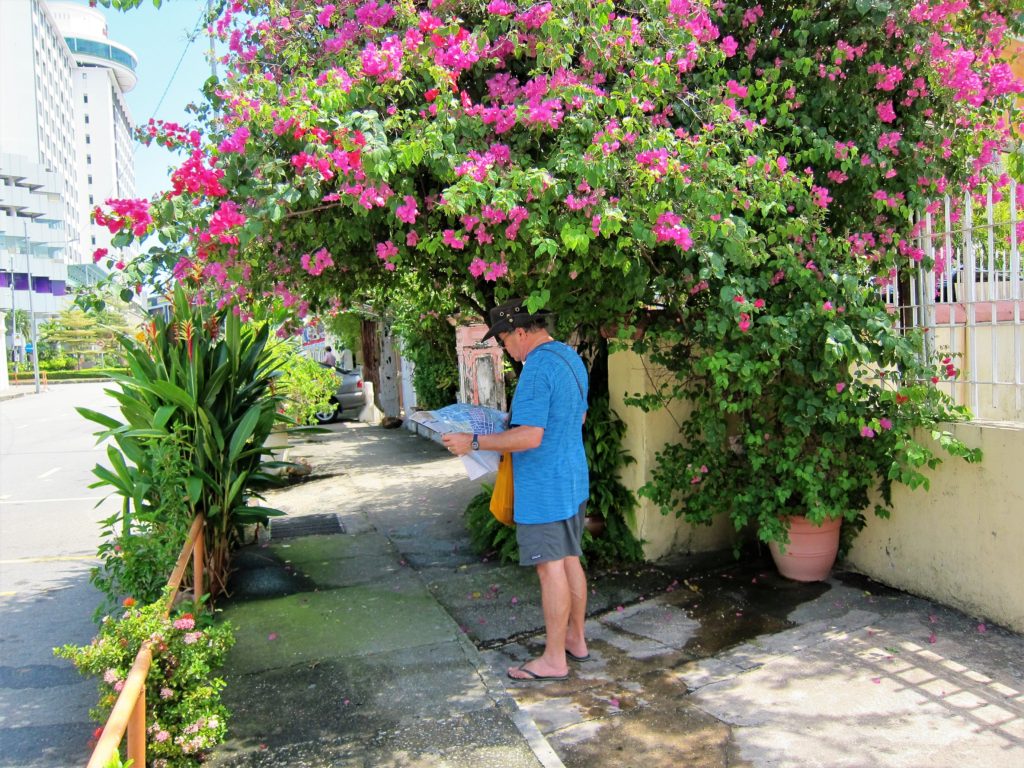 Some young mosque-goers.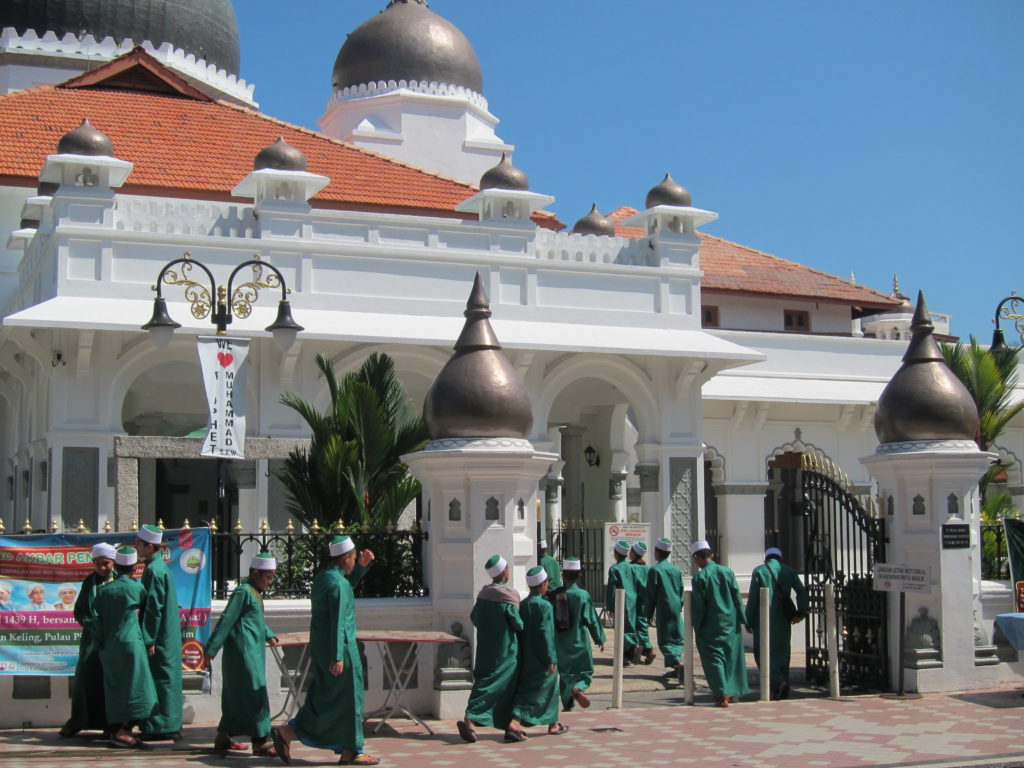 We take a modern city bus to the bottom of Penang Hill and a funicular railway to the top.  We're rewarded with this great panorama.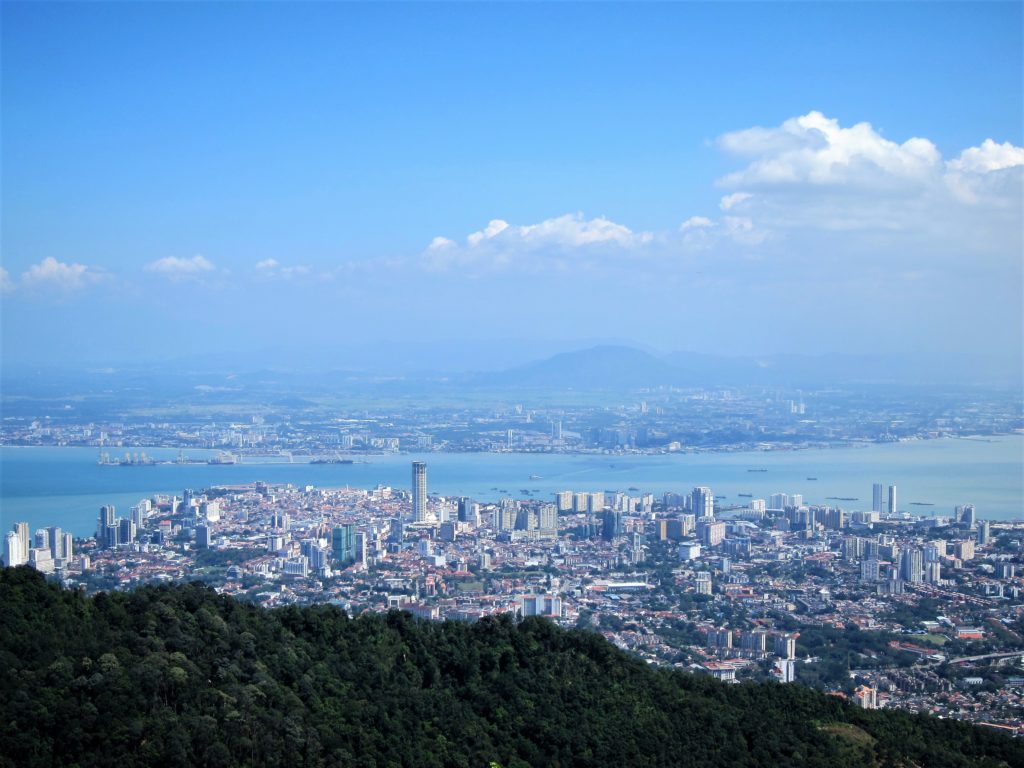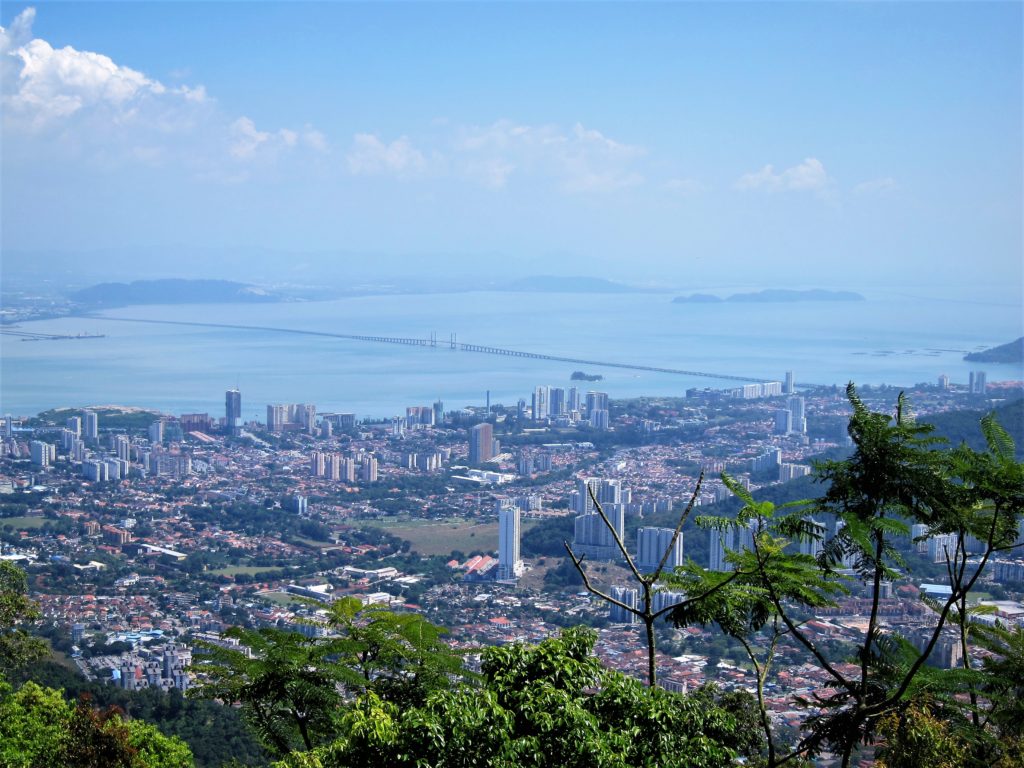 Good food abounds at the hundreds of lively street eateries at night.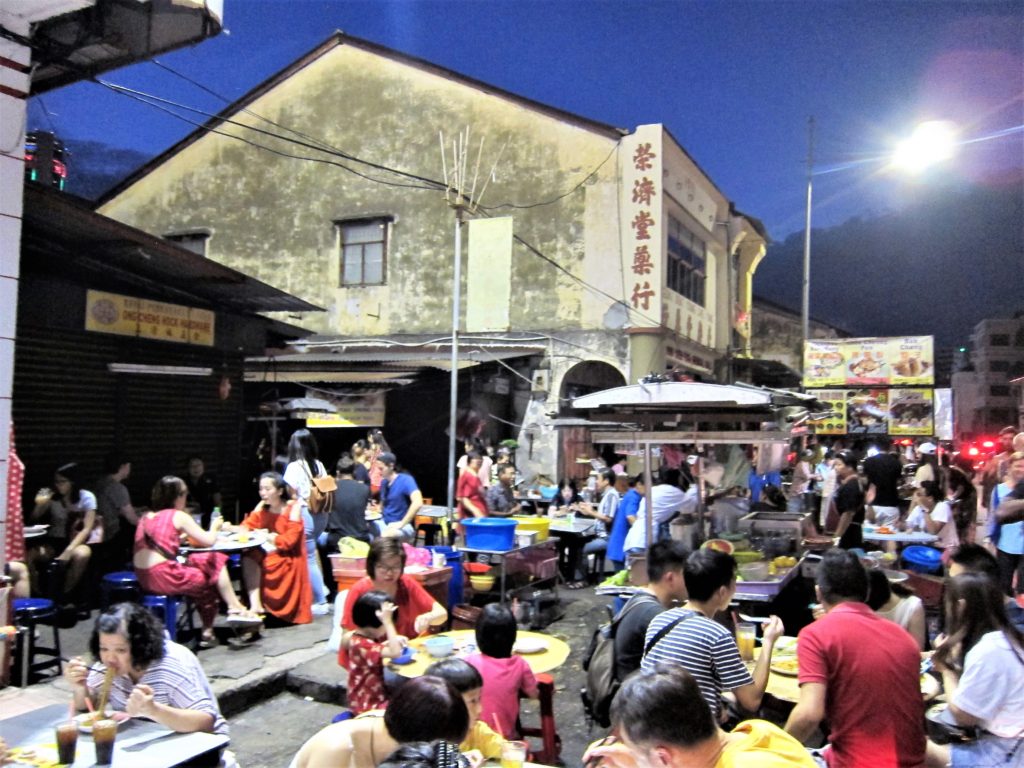 Sight or Insight of the Day – Georgetown
As a mini-excursion, we take the ferry across the busy straits to Butterworth on the mainland and back.
While in Butterworth, we see this Singapore-registered vessel, a small oil tanker.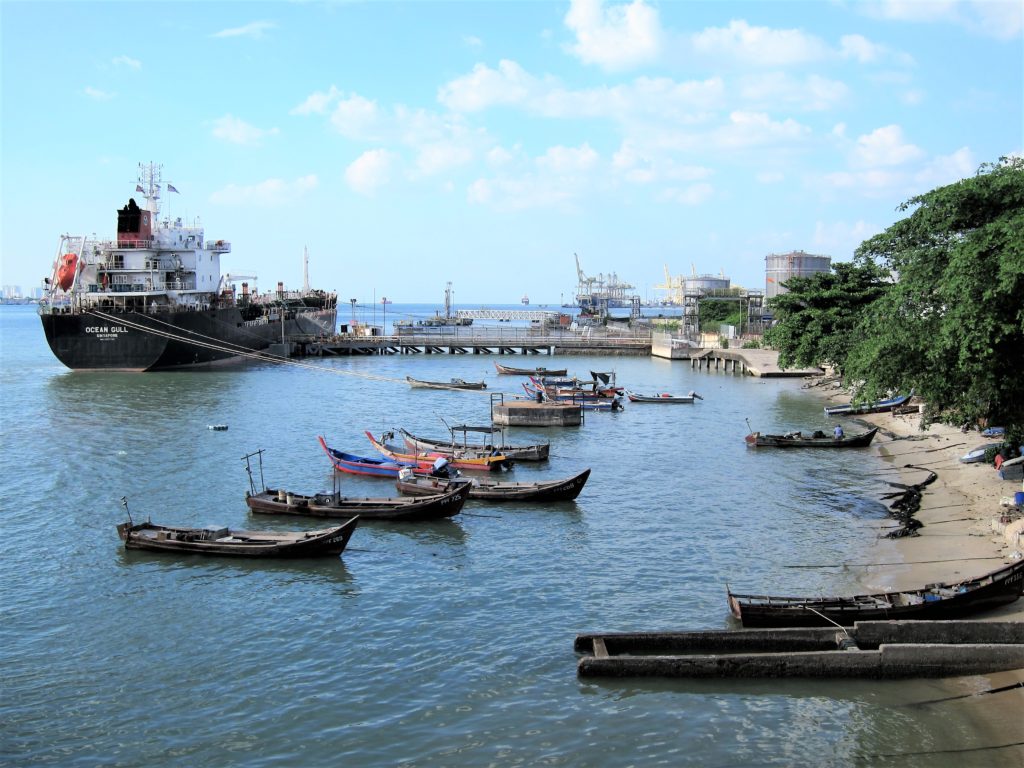 On the way in, we notice a few crew at work – and a fully-dressed mannequin on the top deck. On the way back, we notice  there are in fact about a dozen of these dispersed around the ship. And rolls of barbed wire.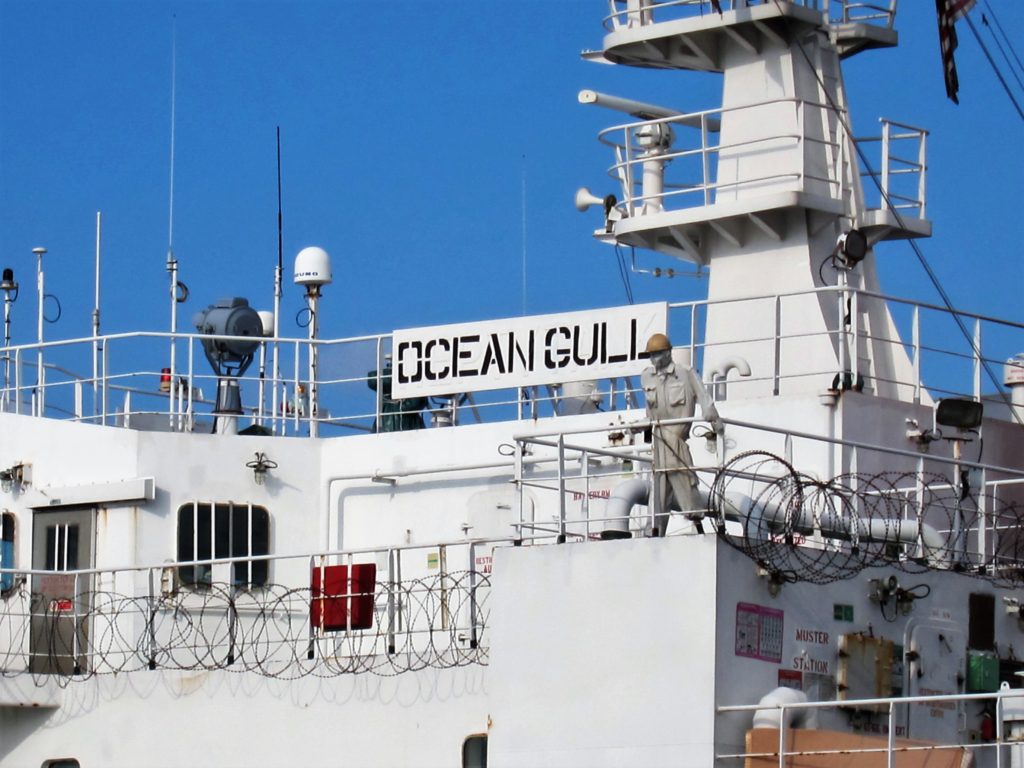 It dawns on us that this is an anti-piracy tactic. The mannequins give the impression there are more crew members, to dissuade pirates. The barbed wire is to repel attacks. Piracy and the threat of violent death on the high seas – Somalia's gift to the 21st century.