Welcome to Georgetown part II.  When in Rome and all that – because Malaysia is a big producer of batik, we go shopping for some new duds to replace our de rigueur elephant print articles bought elsewhere in Asia.
We also visit a museum of batik painting.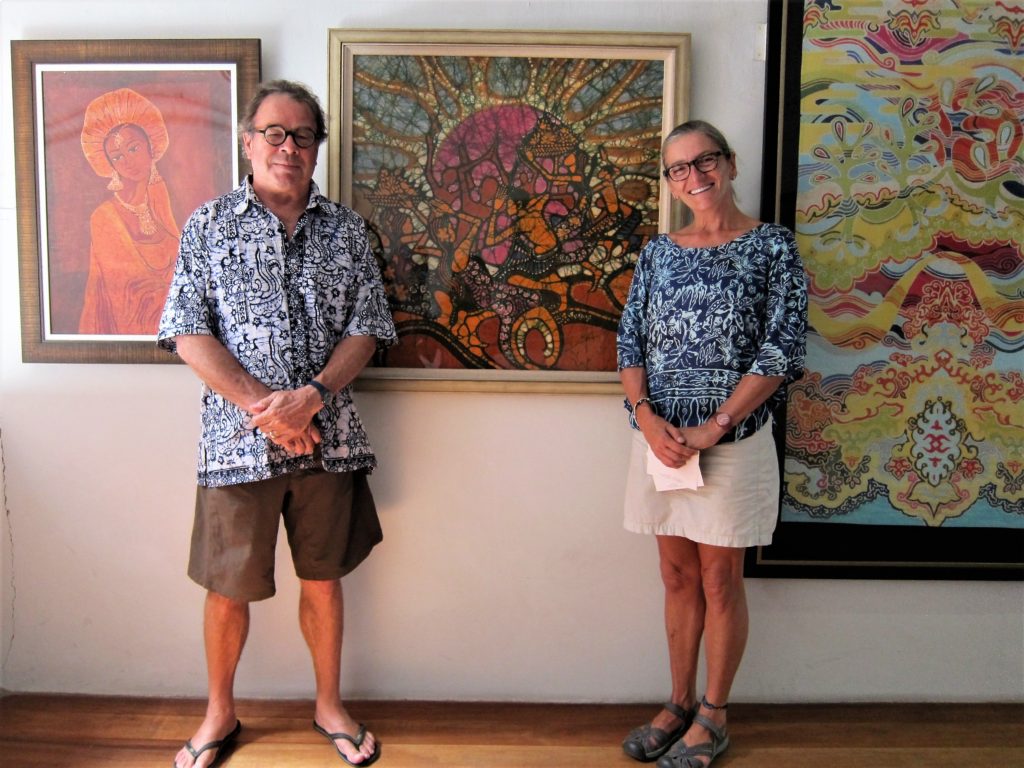 Walking around, we bump into Georgetown's interesting street art everywhere.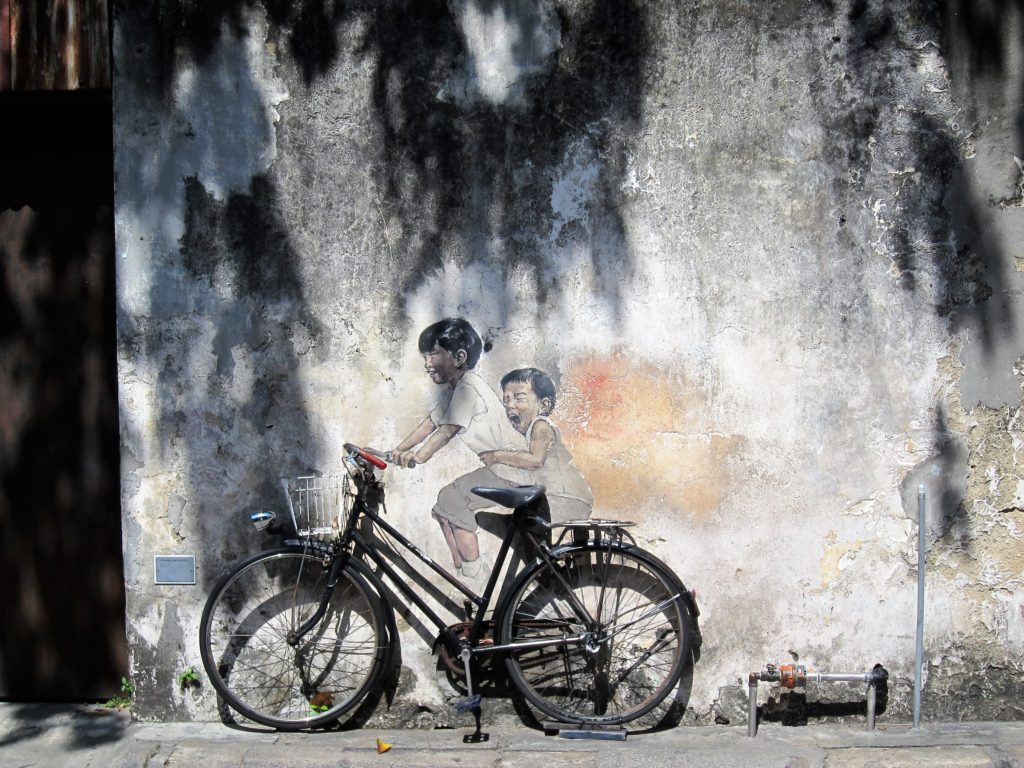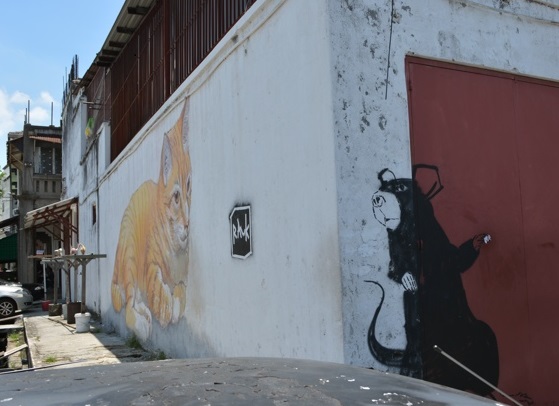 Some people burning baseball-bat-sized sticks of incense in a Chinese temple, possibly in preparation for Chinese New Year (February 16th – Year of The Dog, FYI).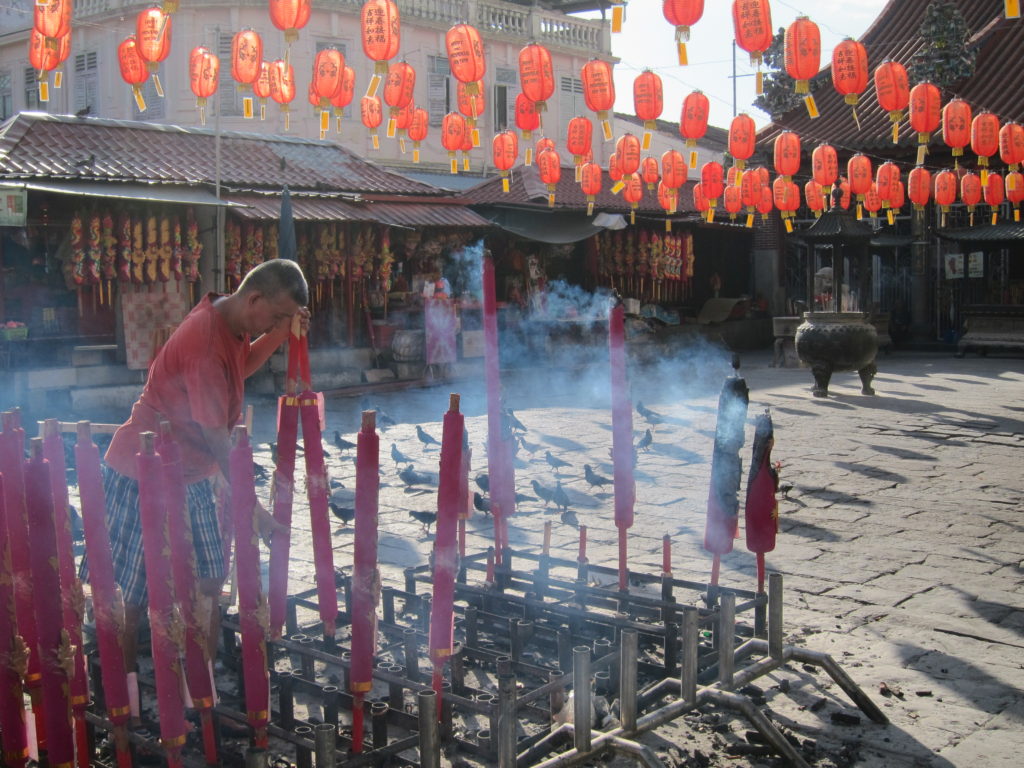 We take another bus ride out to the Penang War Museum. They don't allow durians on board. They're banned from our guesthouse as well. Maria is determined to try one. I'll pass.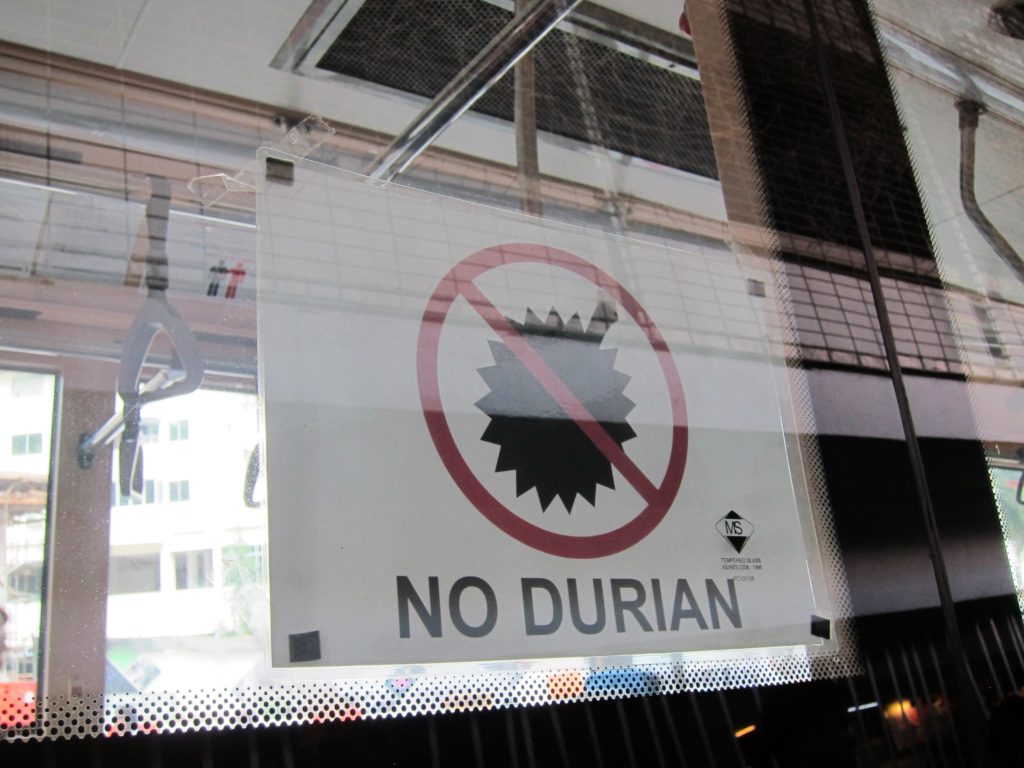 The bus ride is an hour and forty minutes through different neighbourhoods. Lots of high-rise apartments, many with more interesting designs than we see at home in our own particleboard palaces.
The Penang War Museum itself is a private museum. The location was a fortified position built by the British before WWII to repel a Japanese attack from the sea. (They attack from the rear instead.) It spends the occupation as a Japanese base – the usual atrocities are committed: torture, beheadings, etc.
After the war, it is abandoned and reclaimed by the jungle, until its private owner uncovered the original structures and added some cheesy and fantastical additions.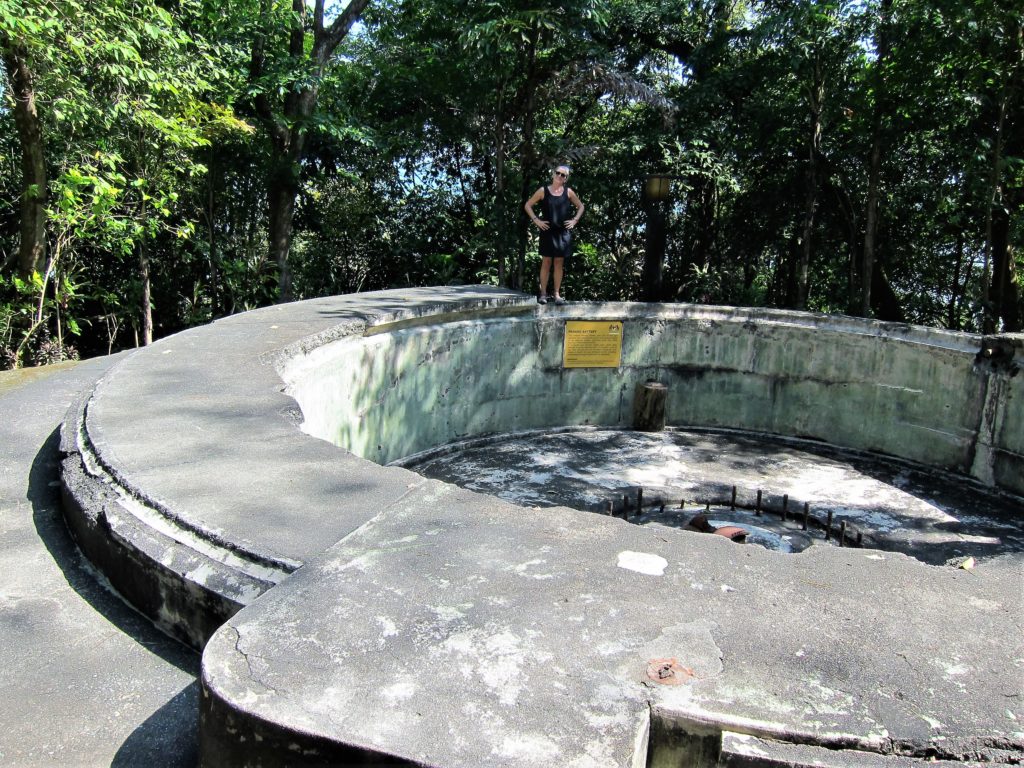 The original stuff is pretty cool. Also, we get a great view of the bridge.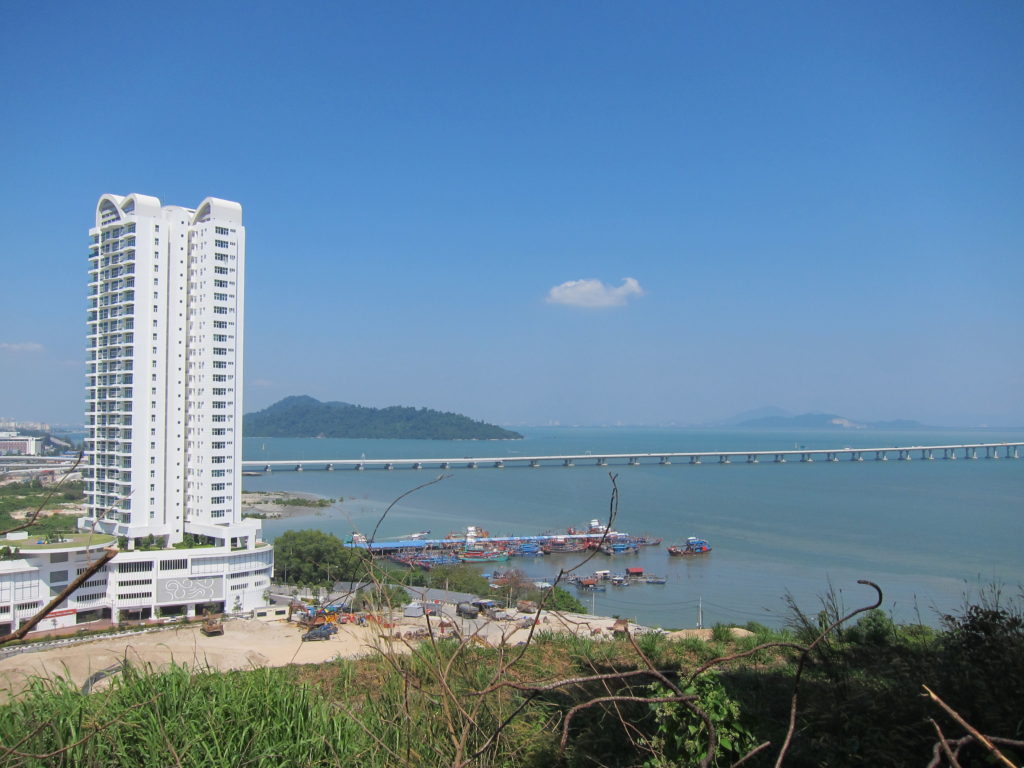 This isn't the Penang Bridge we came over on – this is a second bridge, the Sultan Abdul Halim Muadzam Shah Bridge. Why Penang would need a second bridge at such Hellish expense is beyond me. My guess is they were smooth-talked into it by the Chinese to keep Malaysia in hock. Or the Sultan really wanted his name on a bridge.
It's 24 kilometres long.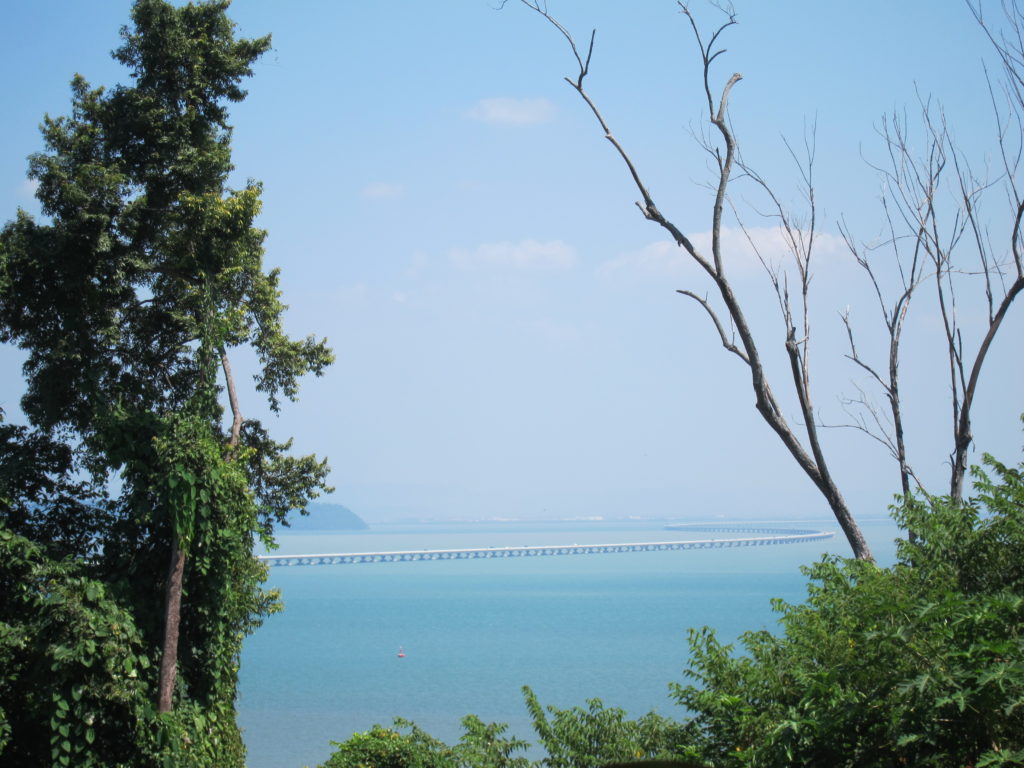 Sight or Insight of the Day – Georgetown Part II
Easy moneymaking idea for some local entrepreneur: import a container or two of Pathein umbrellas from Myanmar to Malaysia.
We bought these in Mandalay a few months ago as parasols and use them daily.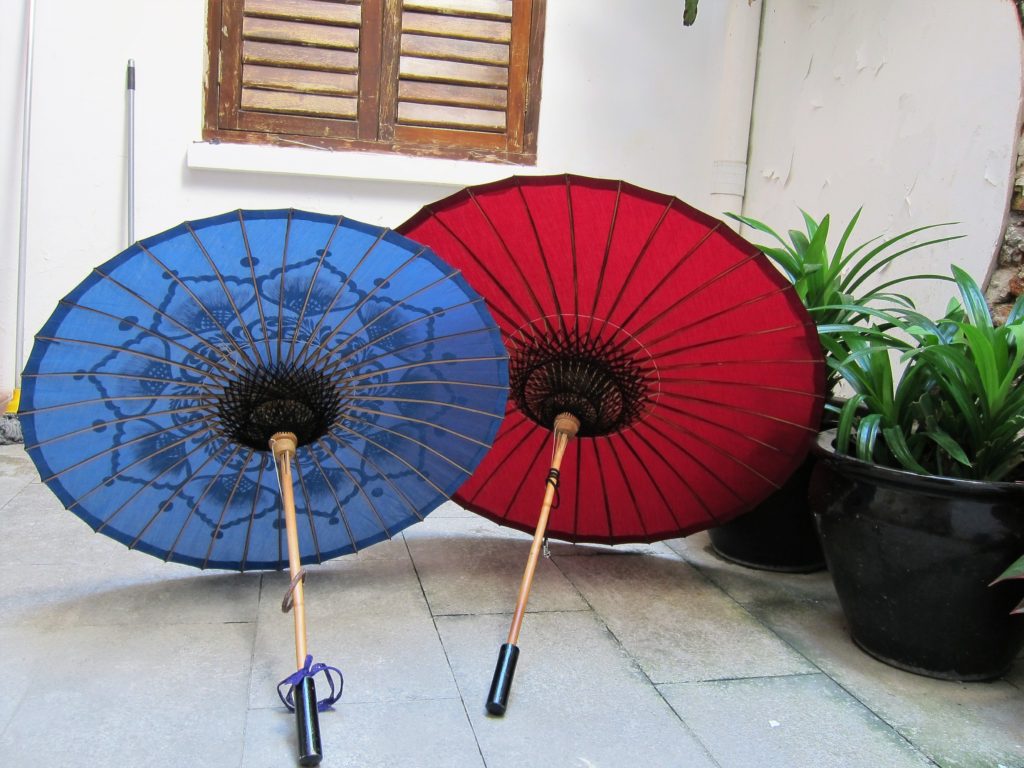 At least a dozen people a day here comment 'Nice umbrellas!'. Using umbrellas against the sun is popular here as well, but they're the usual el-cheapo Chinese-made kind.