From Georgetown, we take a bus to the Cameron Highlands.
We book a room at Father's Guest House, a quiet, slightly Alpine-looking place off the main road in Tanah Rata.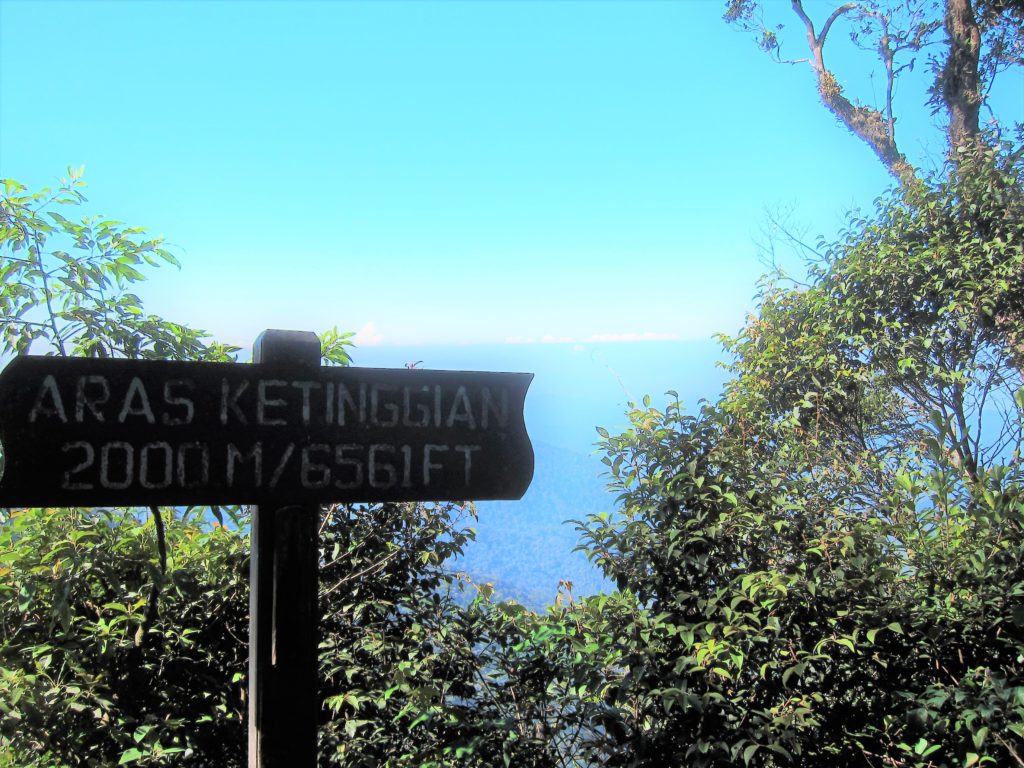 It's, um, high.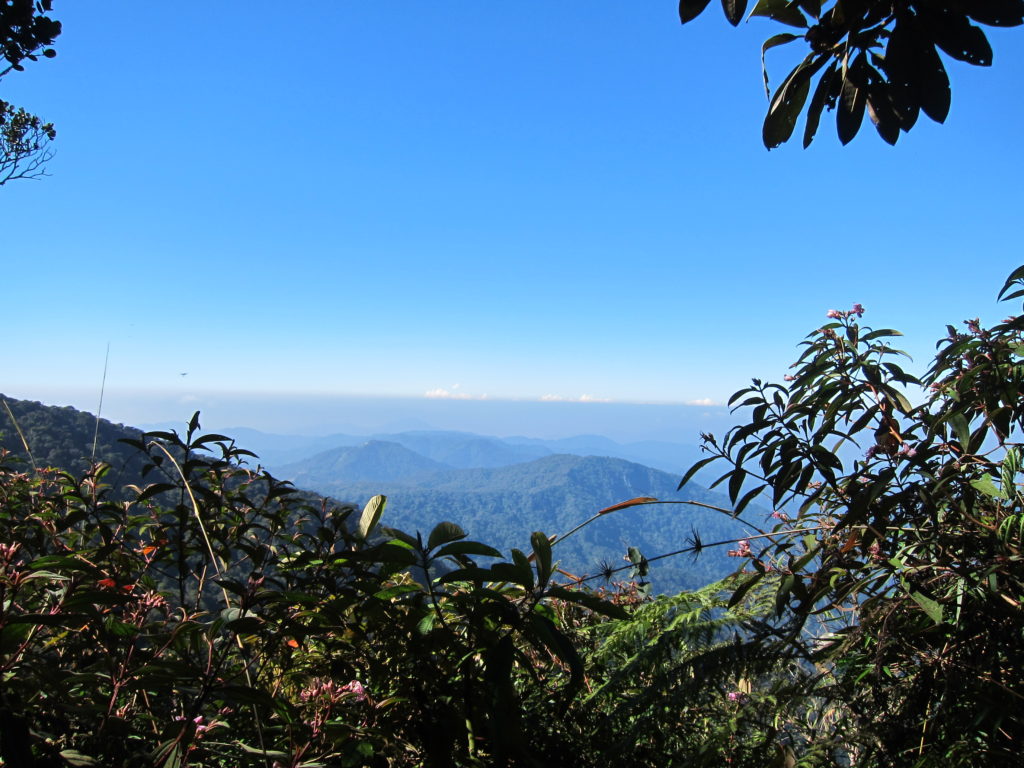 We walk the boardwalk in the Mossy Forest, a cloud forest north of Brinchang.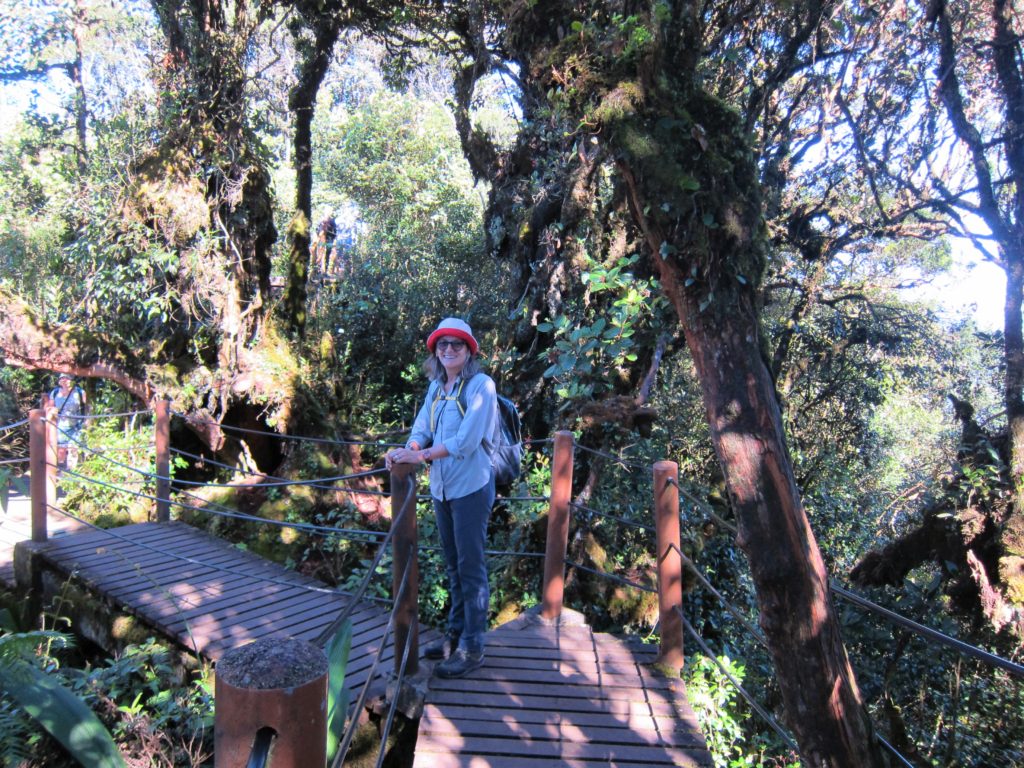 They don't call it the Mossy Forest for nothing.
There is a lot of tea here. We visit a tea factory and plantation.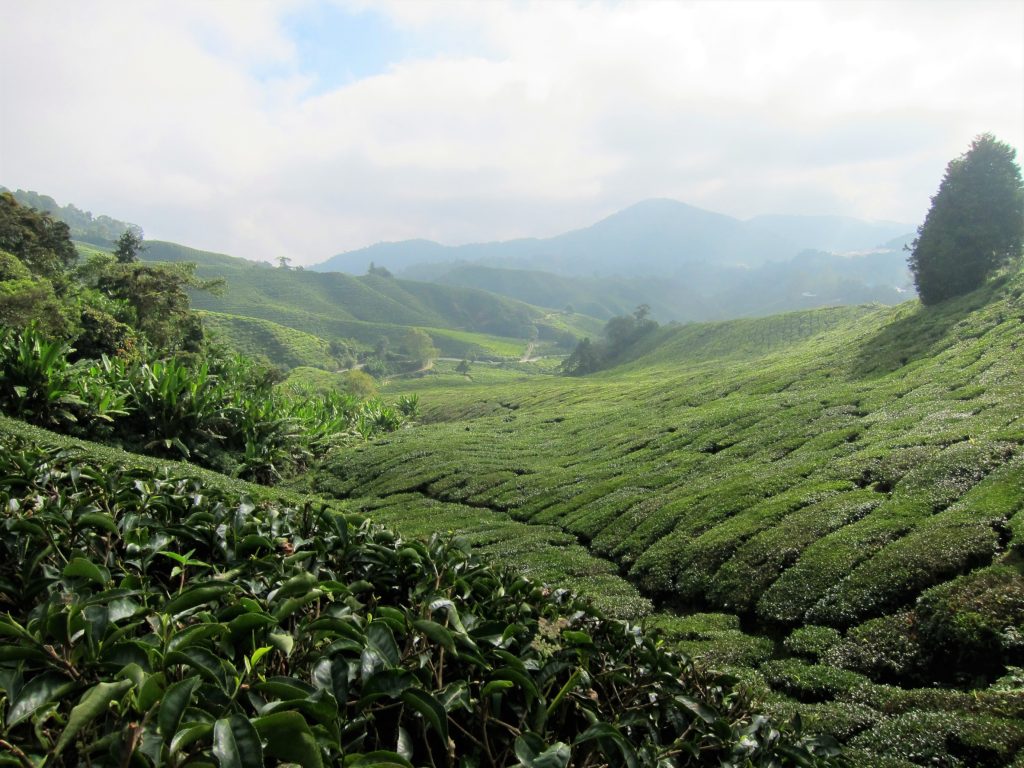 Strawberries are grown intensively. Half the area in the valley seems to be covered in plastic-roofed strawberry grow-ops.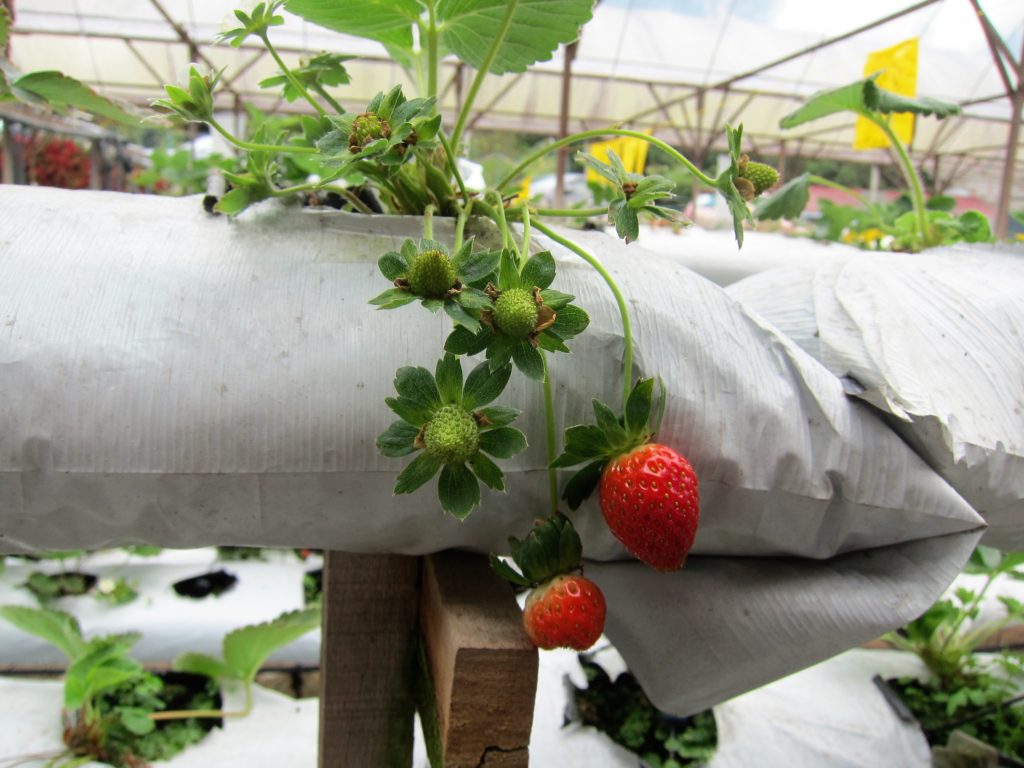 Hiking is big, too.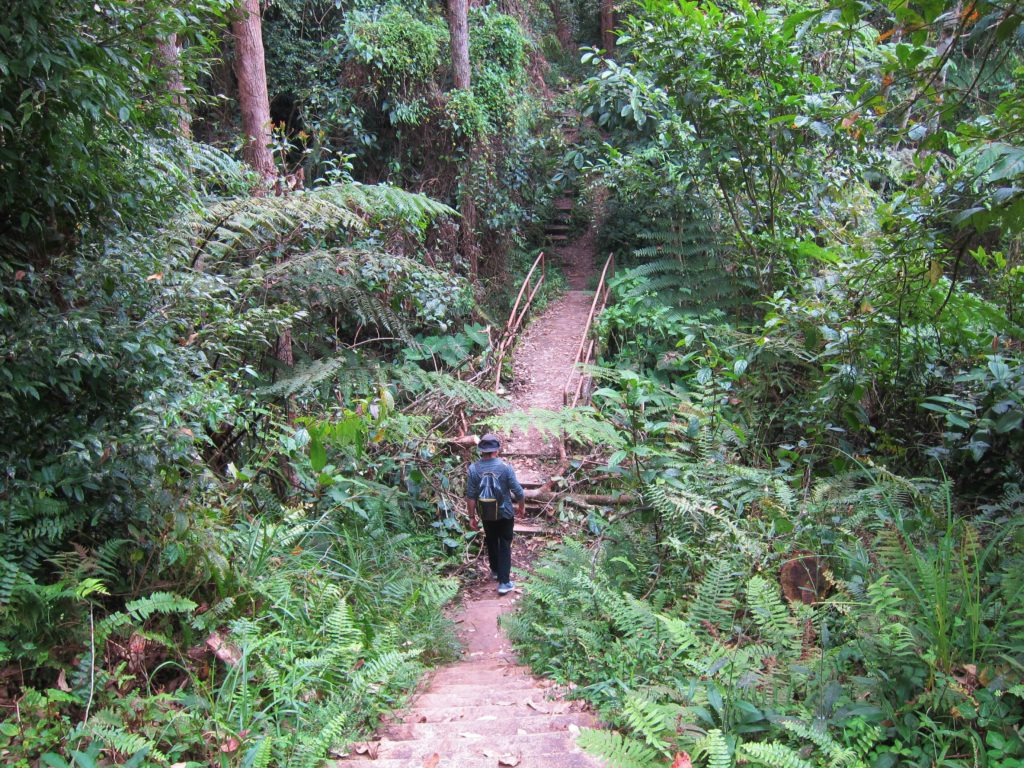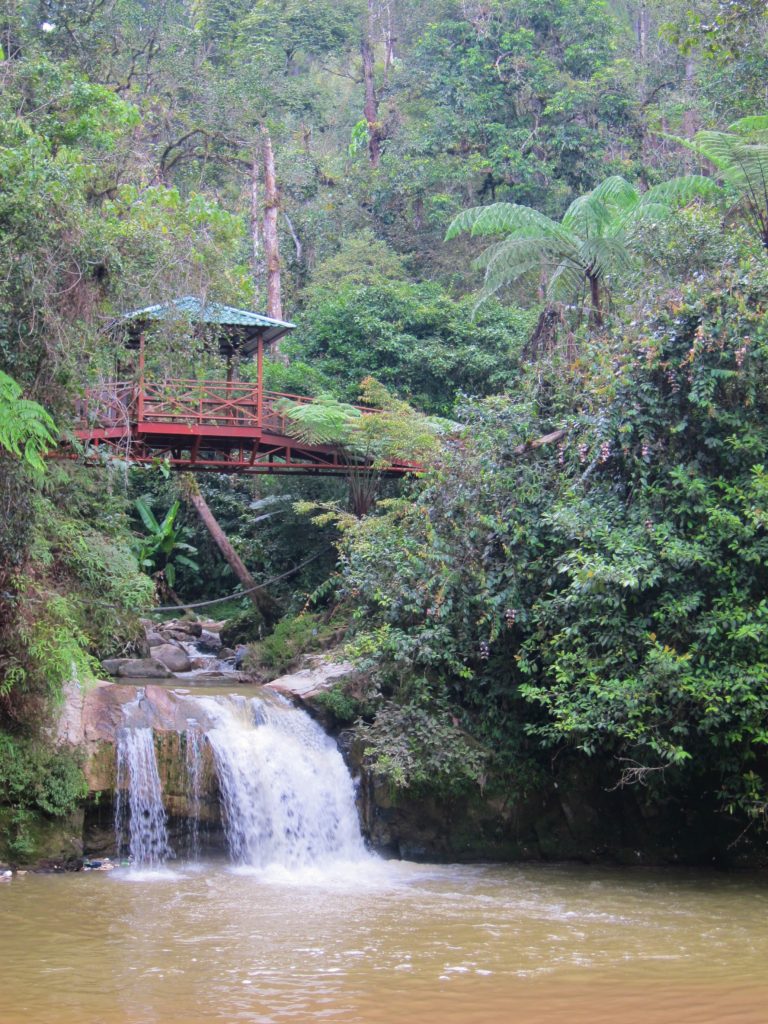 Atop an observation tower in the Mossy Forest. You can see here my recent buzzcut, courtesy of an overzealous barber in Georgetown. My hair hasn't been this short in decades.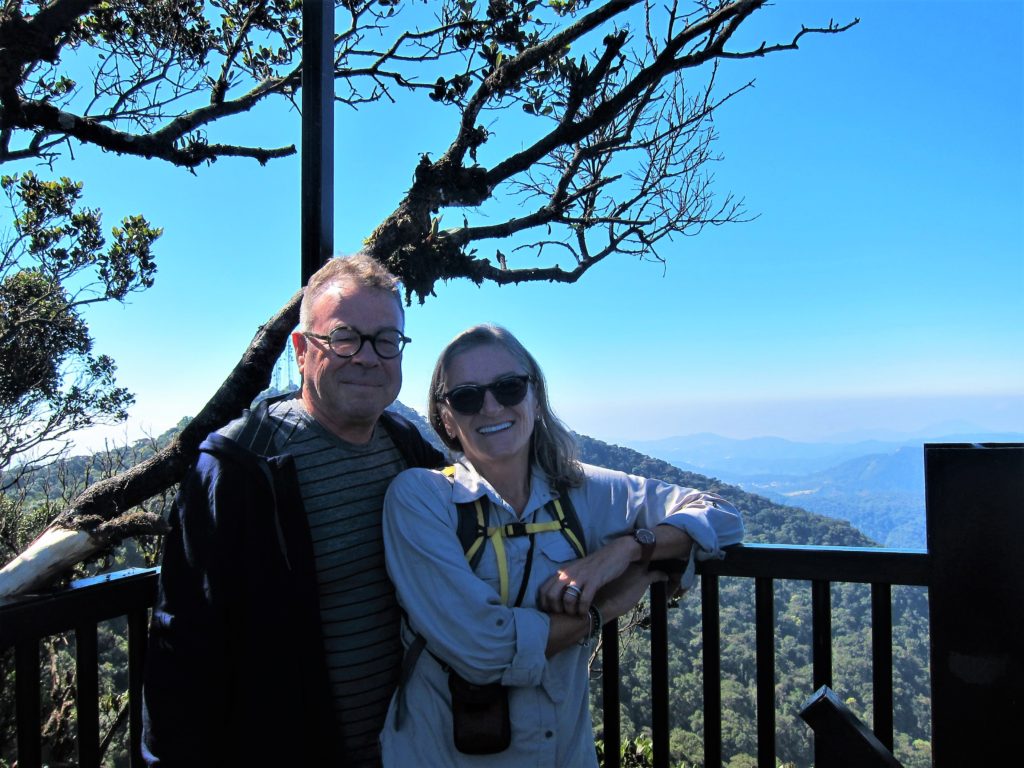 There are lots of Land Rovers in the Cameron Highlands. Hundreds.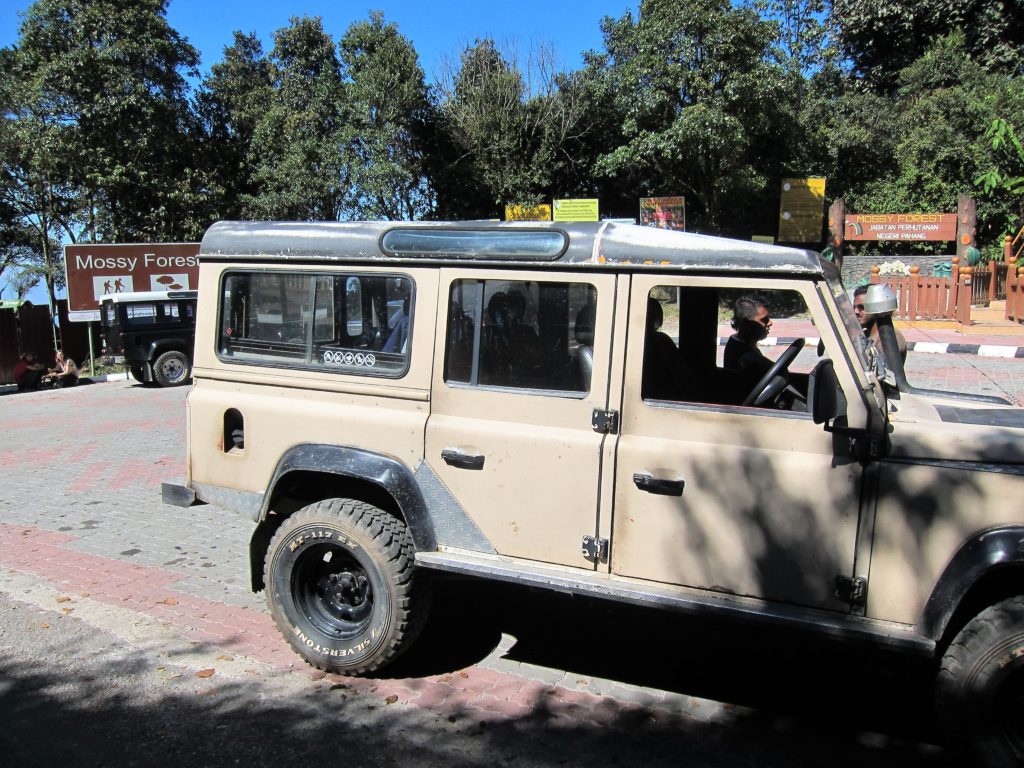 Many well-aged and full of character.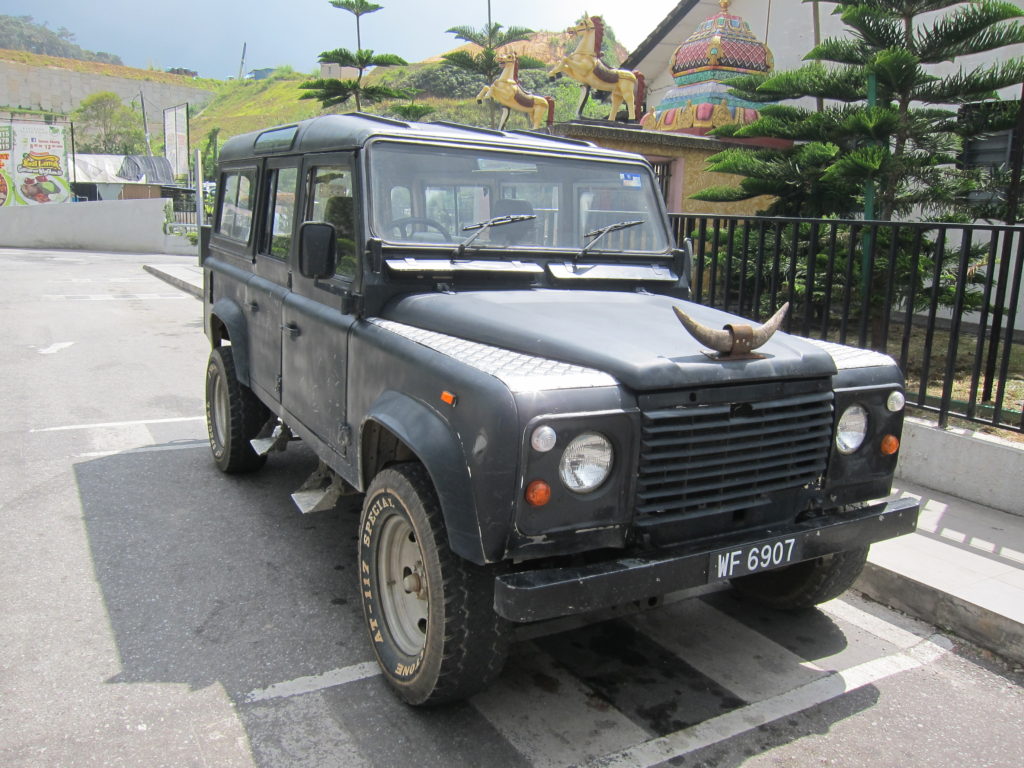 This puts the germ of an idea into our heads: if we end up in South Africa again, we purchase a Land Rover from some farmer (city dwellers see them as status symbols rather than practical workhorses, so would probably want more $. Sort of like North American urbanites and pickup trucks.) Then we drive it to Kenya. And back.
Hmm…