Welcome to Kuala Lumpur continued. We spend nearly another week here altogether, taking care of sundry business.
We marvel at the modern architecture of KL, but we admire the older colonial buildings as well.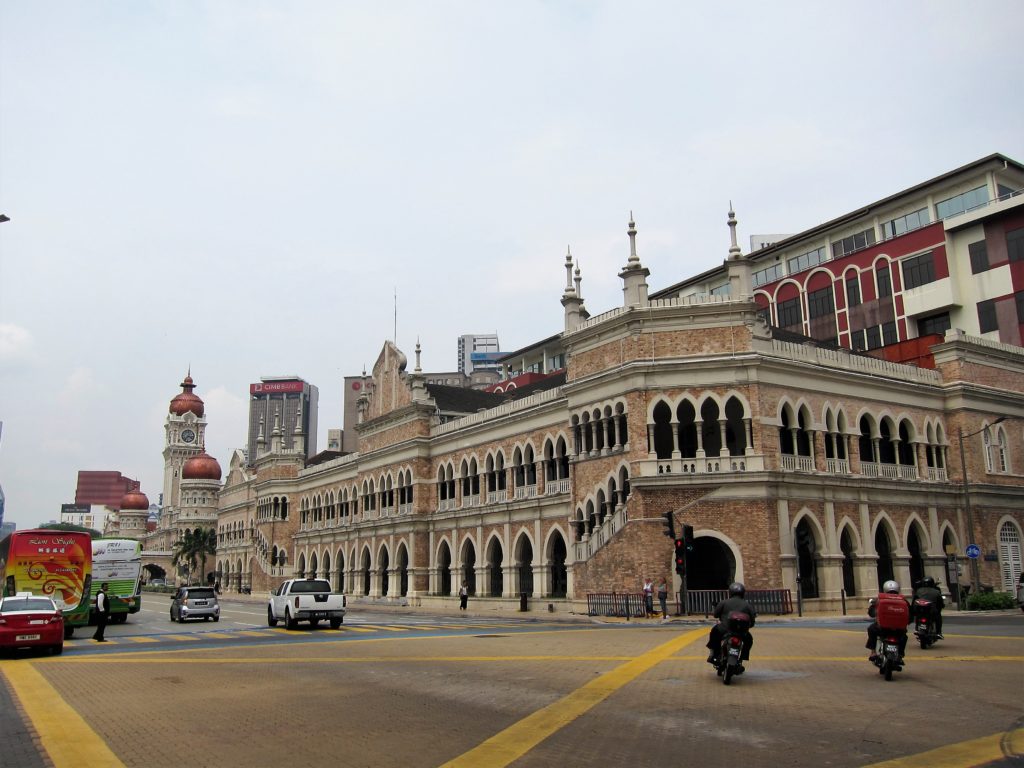 Visiting the Batu Cave north of KL means climbing lots of steps.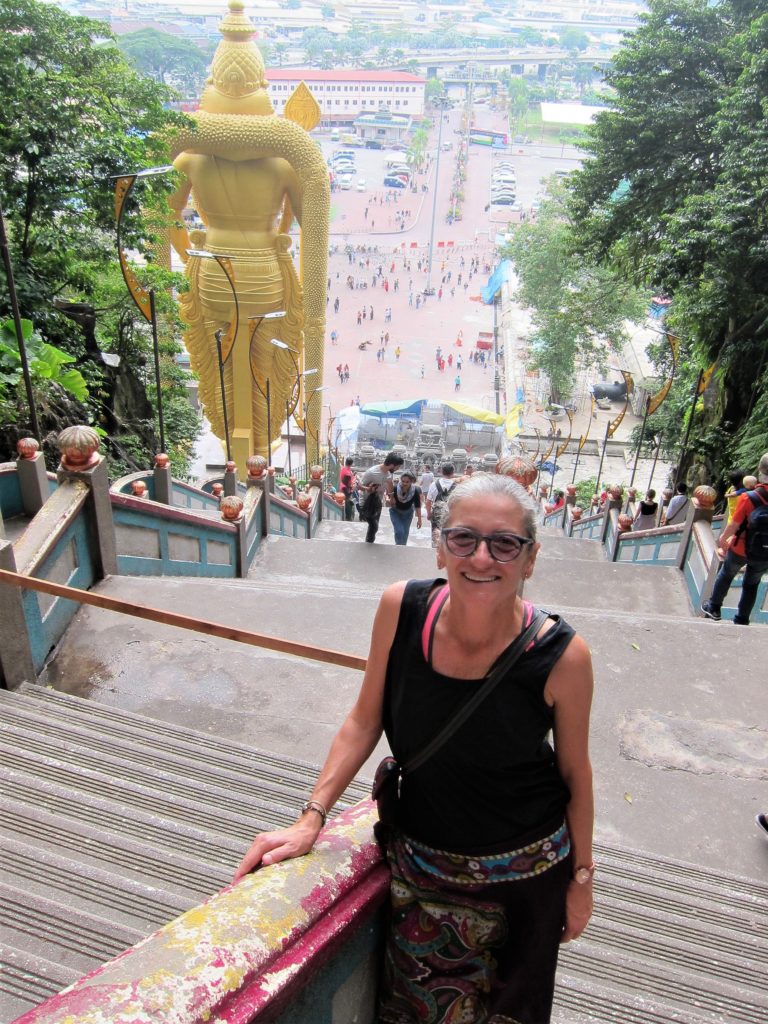 At the top is a massive cave with different hindu temples in it.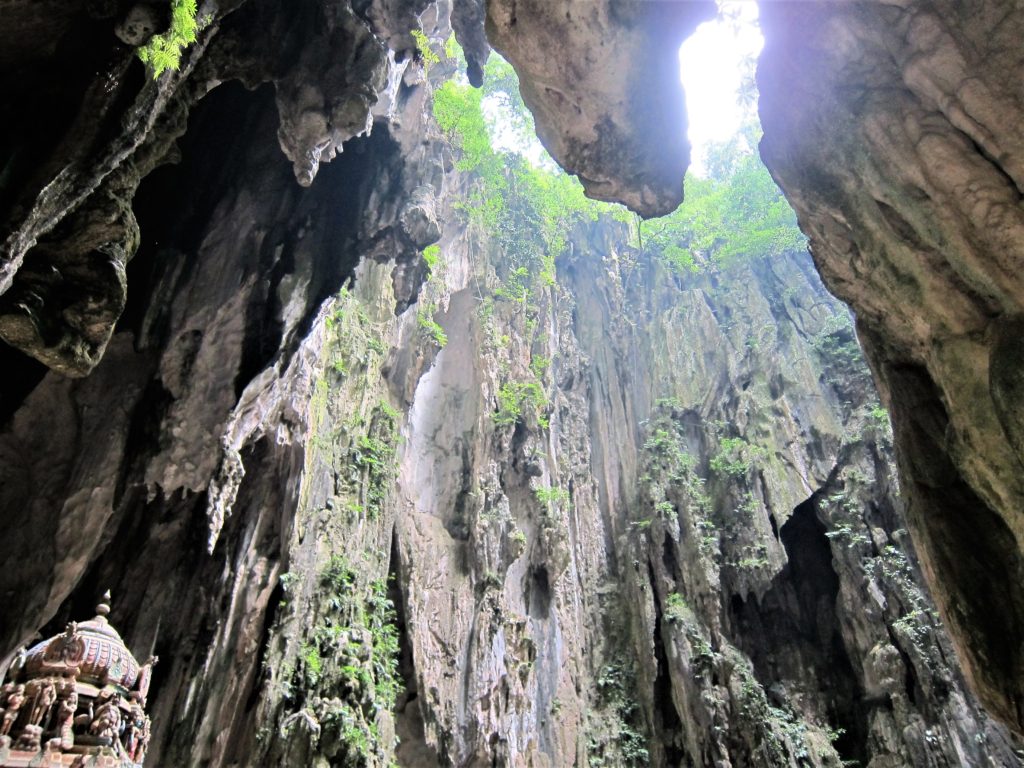 The interior looks like a set from an Indiana Jones movie.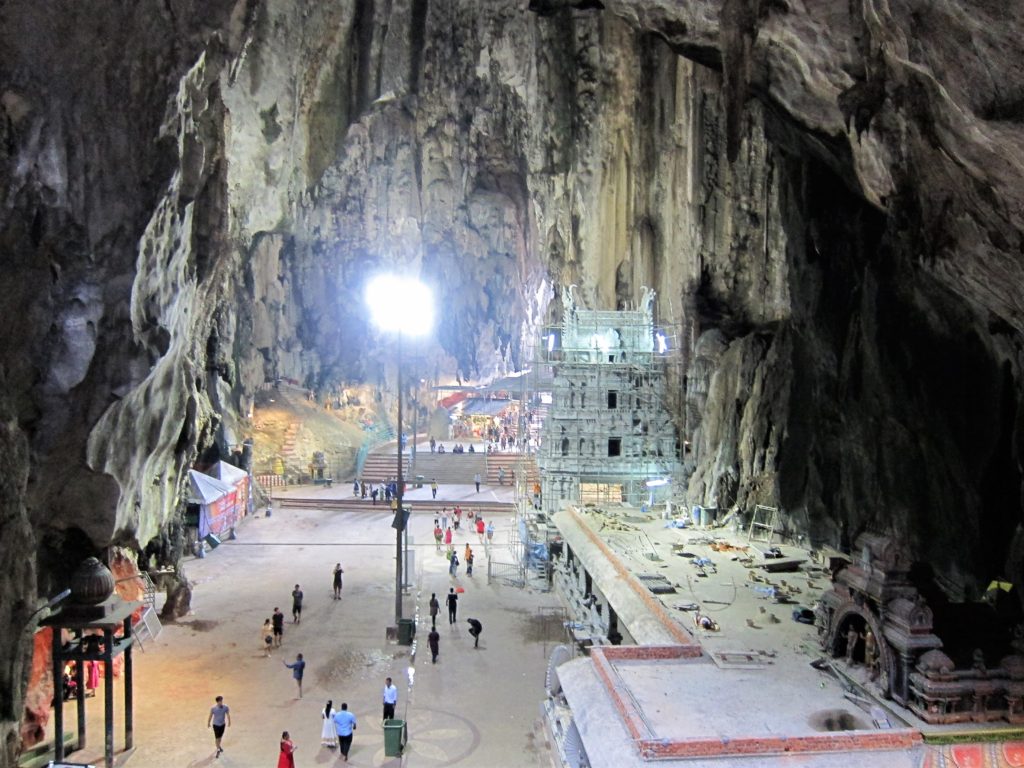 There's also a giant statue of Hanuman, the monkey god.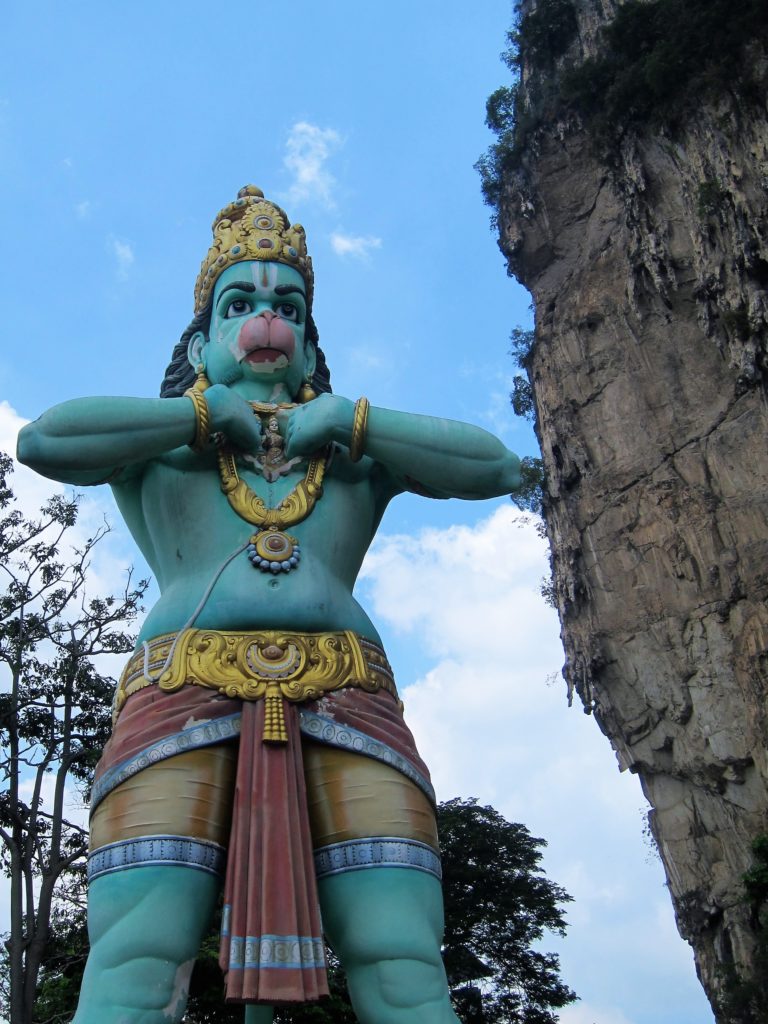 There are non-god monkeys as well. We see one grab a bag of snacks from an unsuspecting visitor and are reminded of Lopburi.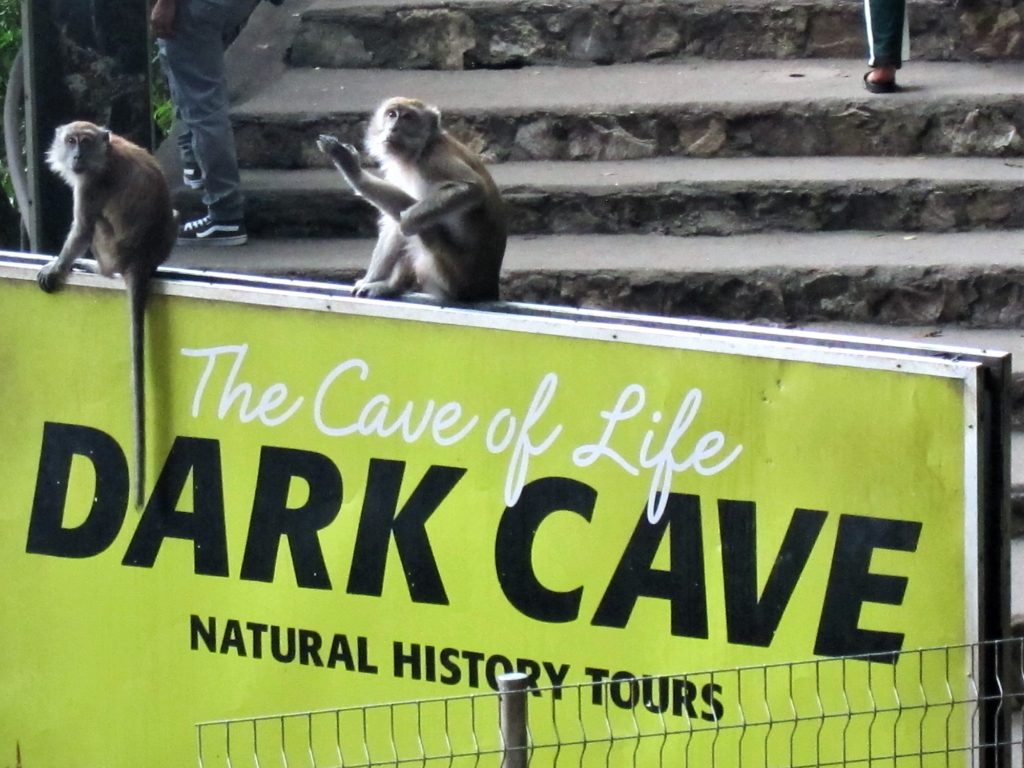 We make it to the sadly undervisited National Textile museum.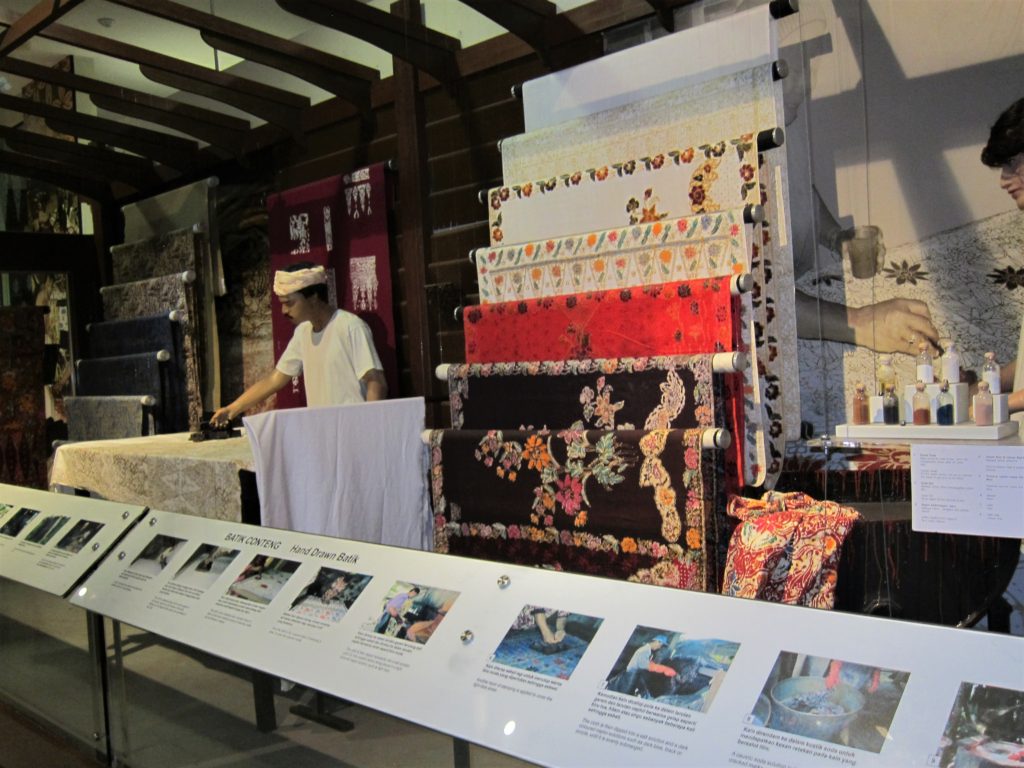 This is a piece of material with Koranic texts on it.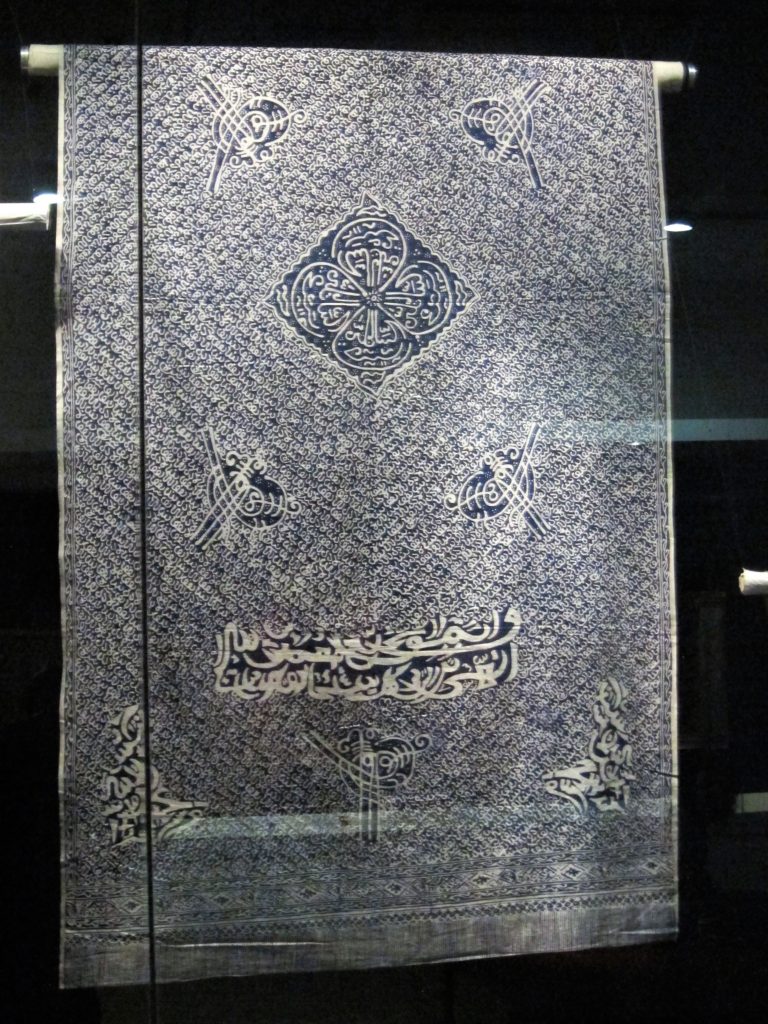 The Kuala Lumpur Tower beckons, and we answer the call.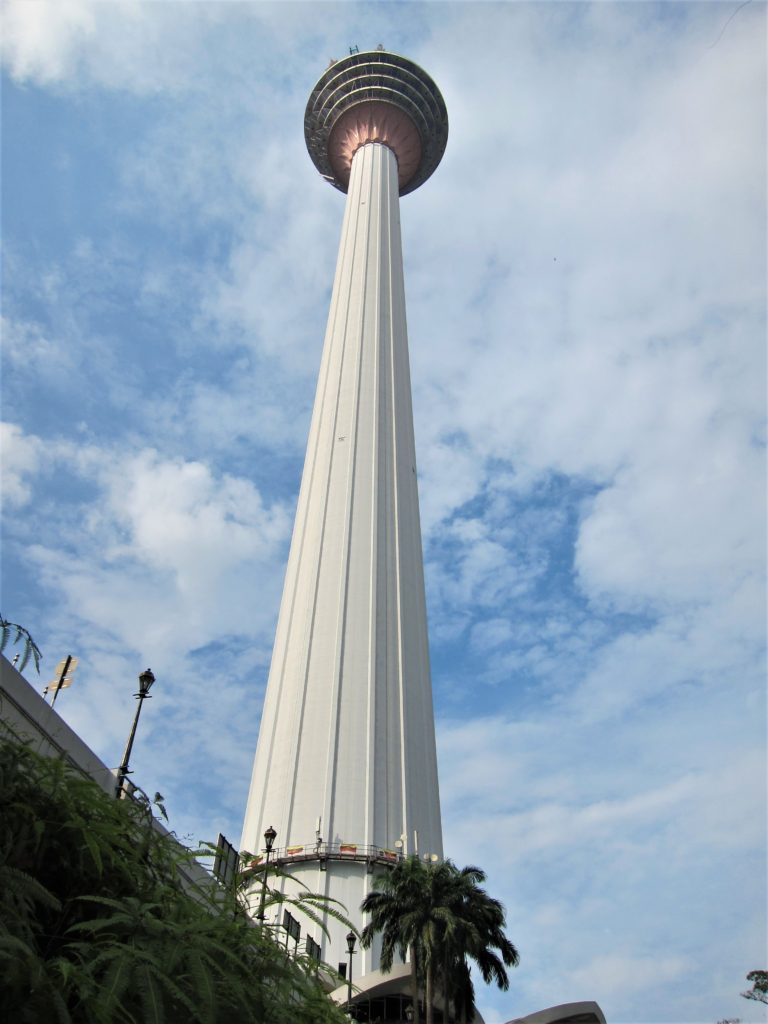 A height of 276 metres ensures a great view.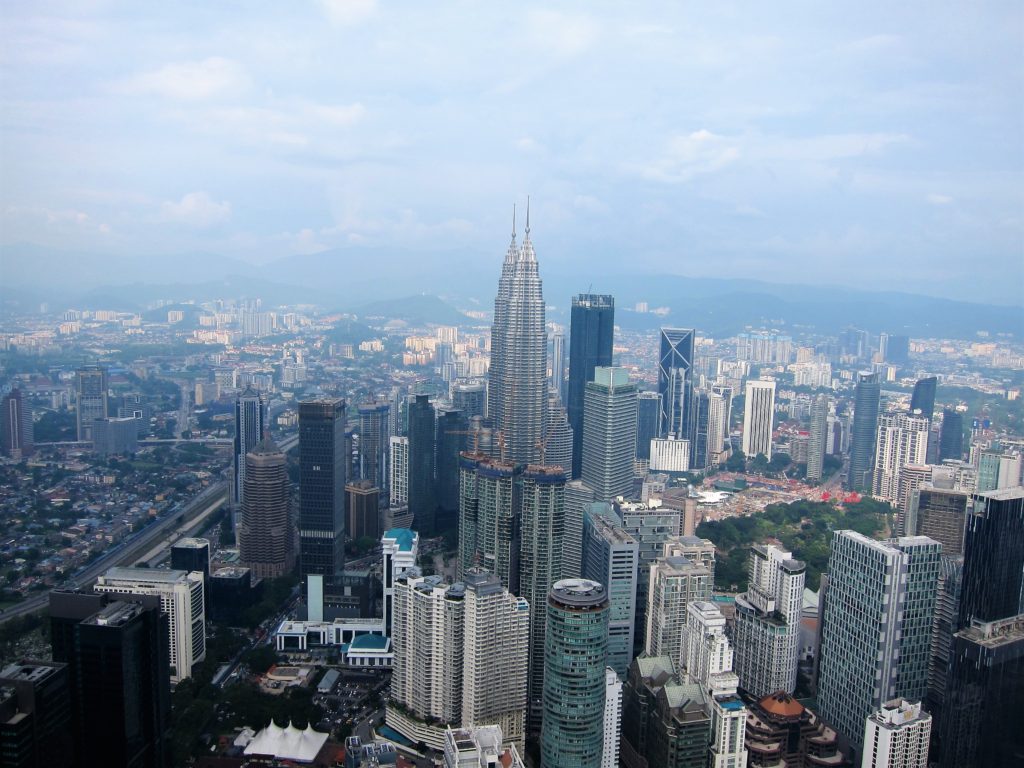 There's a 'skybox', where you can venture out if you dare.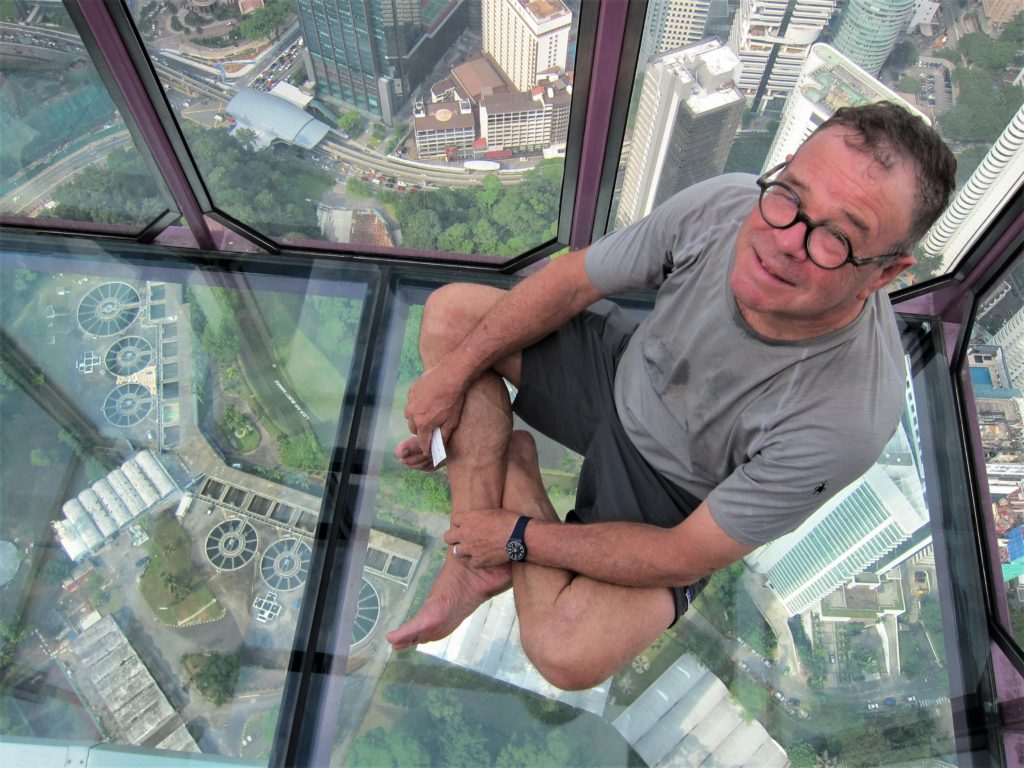 It takes much convincing to get Maria to do this.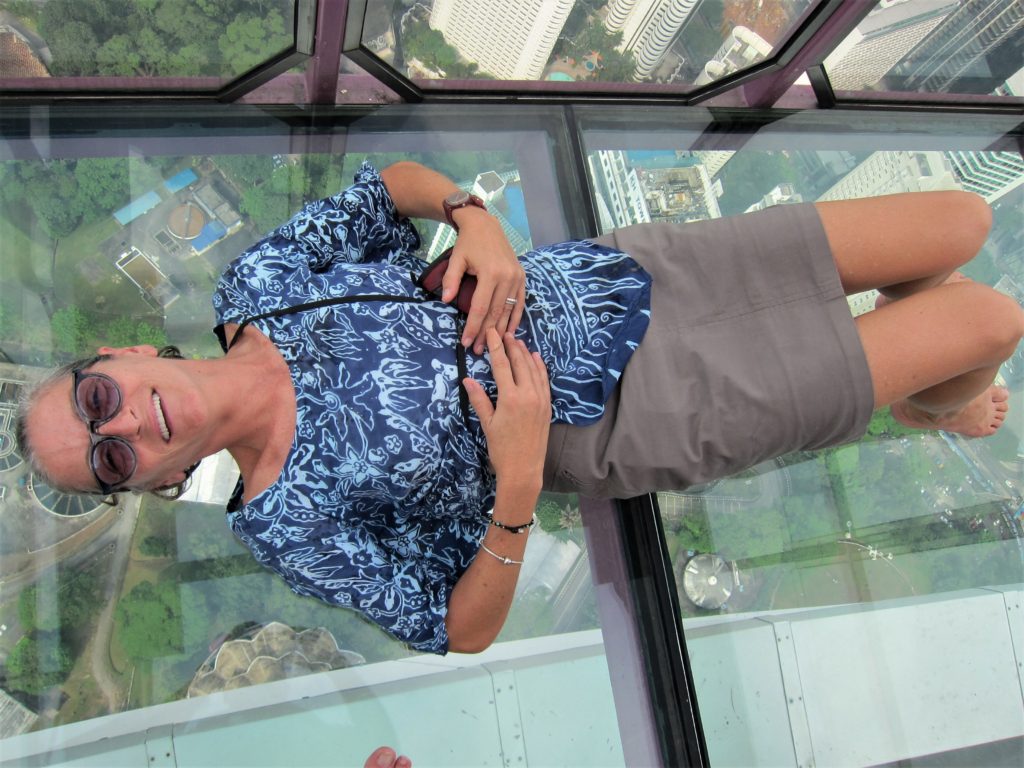 Sight or Insight of the Day – Kuala Lumpur continued
After reading about it in an old copy of Time Out Kuala Lumpur, we visit the stupendously delightful Bank Negara Malaysia Museum and Art Gallery.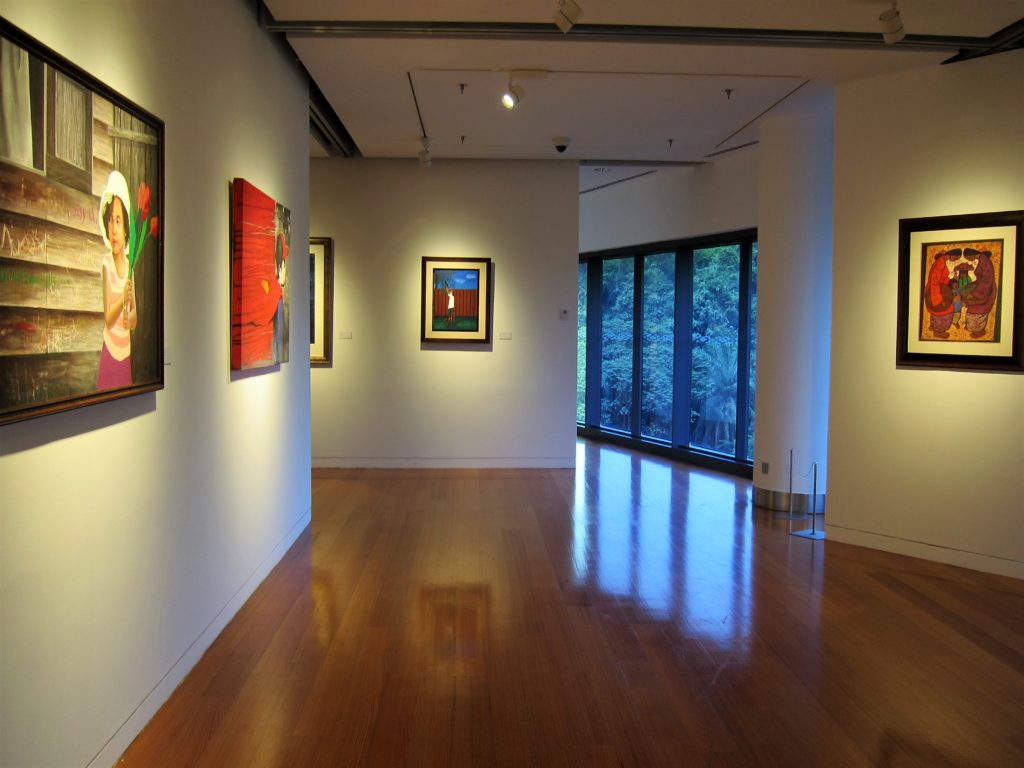 This turns out to be an extremely difficult place to get to on this particular day. Taxi drivers have no idea where it is. We are dropped off in the wrong location. Twice. A gaggle of taxi drivers argue among themselves about its whereabouts. In each circumstance, we place under their noses the exact address of this place helpfully displaying on our phone. They ignore it. Utterly. Not a glance. We chalk it up to the bizarre absence of reason and logic different way of looking at things we notice from time to time in this part of the world.
In the end, we walk the last couple of kilometres.