We take a bus from Kuala Lumpur to Malacca.
(On the journey, I catch up on episodes of the Walking Dead. I worry about possibly missing the scenery, but every time I raise my head, all I see are oil palm plantations. They carpet the peninsula from coast to coast. )
We stay in the Apa Kaba guesthouse, a family-run traditional Malacca house.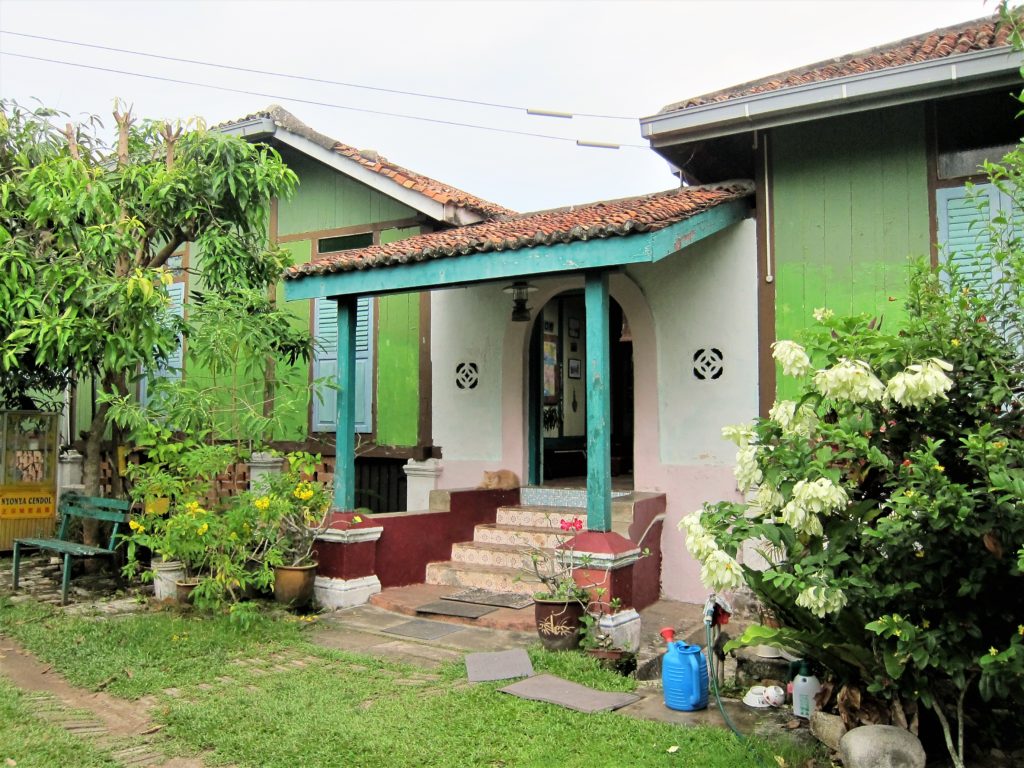 The wooden construction makes it feel like staying at somebody's cottage. In a good way.
Malacca is an old trading centre. Through the centuries, it's been run by Malay sultans, the Portuguese, the Dutch, and the British.
Wherever there's commerce, there's always a large Chinese community. There are lots of Chinese shophouses, that combine a shop and store-room downstairs with living quarters upstairs (and wherever else there is space.)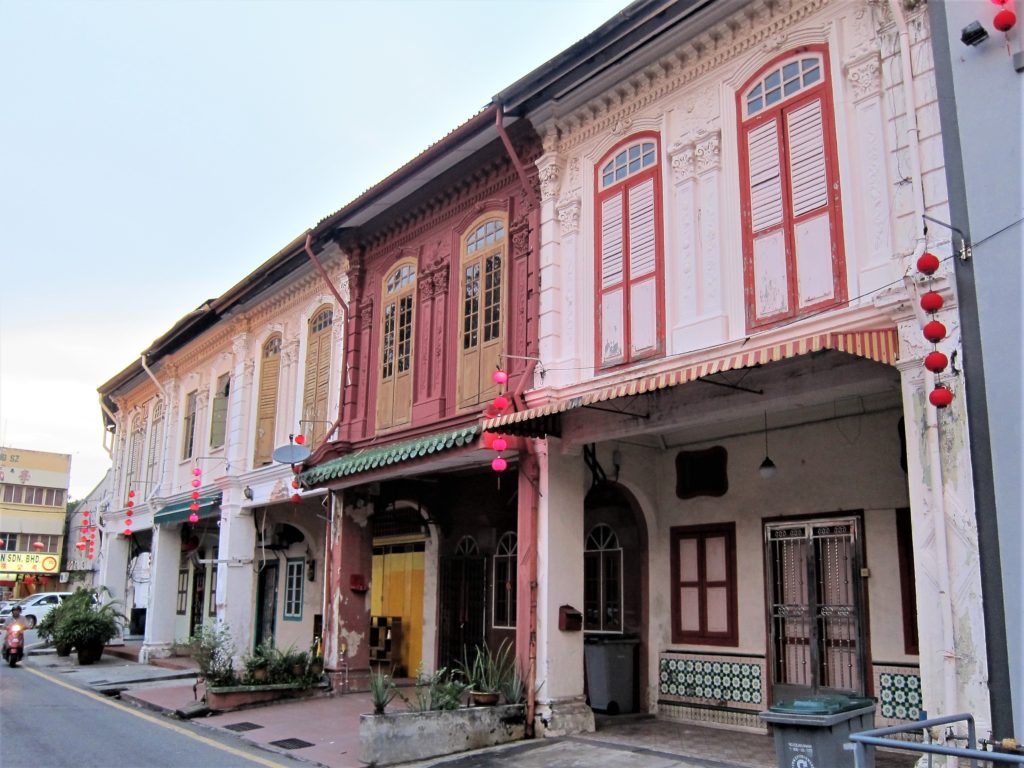 The river is the heart of town.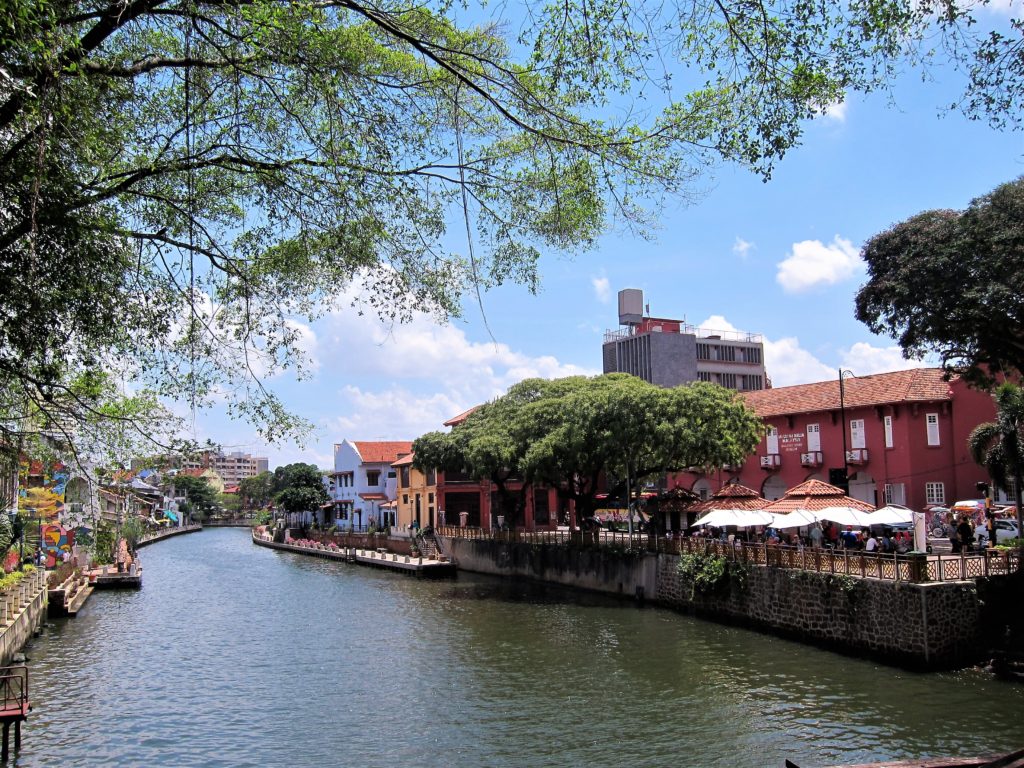 A local Nonya specialty intrigues us: a fiery chicken curry baked inside a loaf of bread. We have to try it.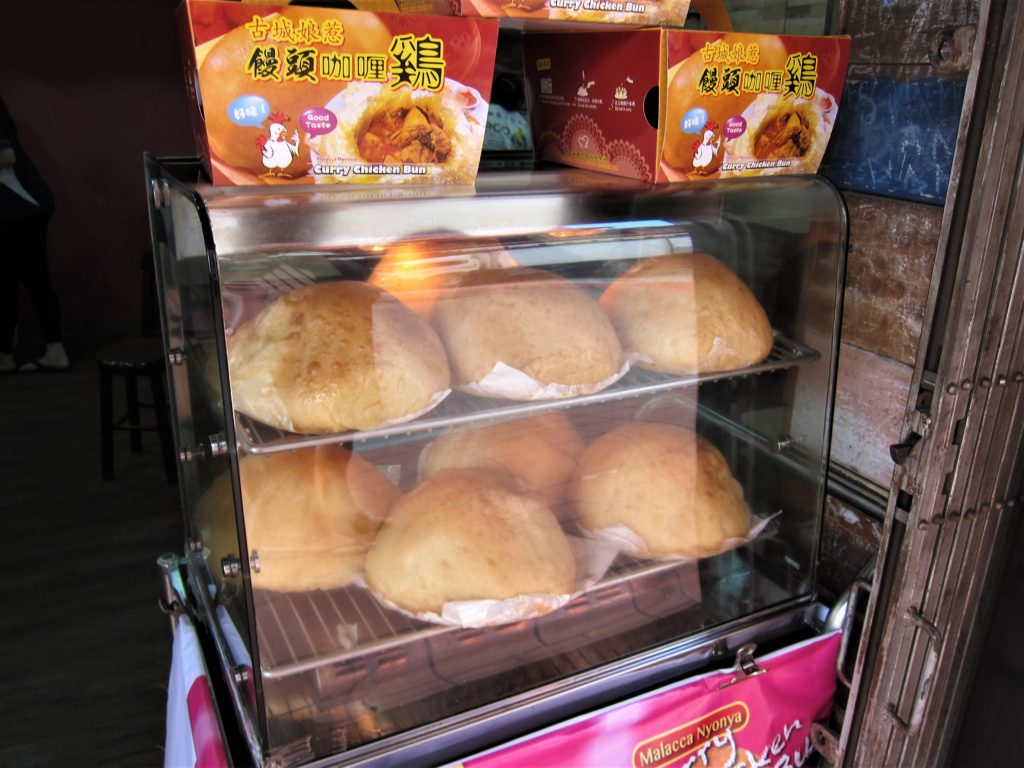 The loaf opens to reveal a foil-wrapped generous portion of spicy chicken goodness. It's messy to eat – this is NOT first-date food.
Strolling through the town, we come across the Temple of the Goddess of Mercy.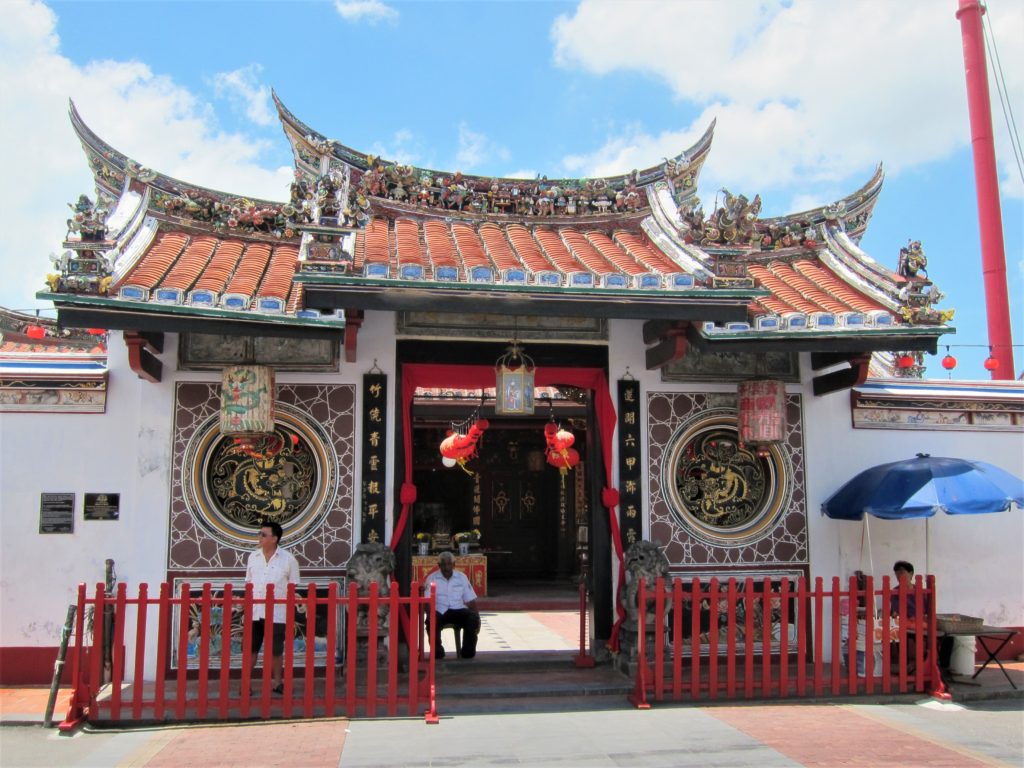 Maria falls into an open drain while taking this photo, so  maybe the Goddess isn't feeling so merciful this day.
We come across the self-styled Buddhist Relics Museum.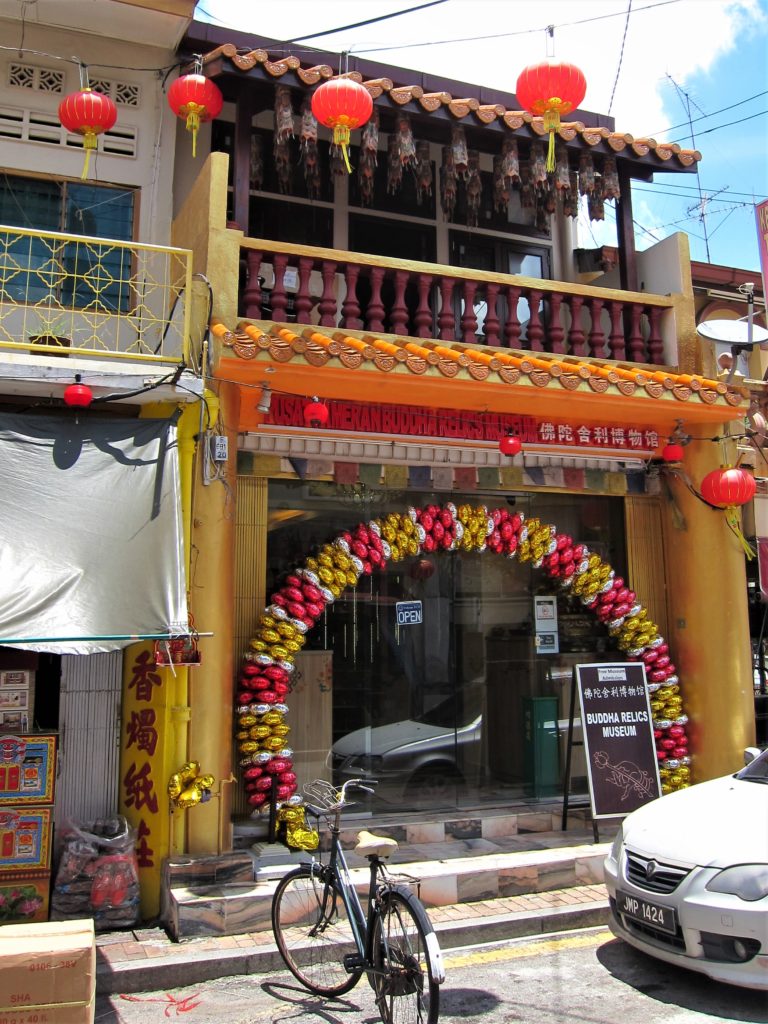 Maria purchases a bracelet. Neither of us fall into a drain for the rest of the day, so the lucky charm must be effective.
The streets are still full of red lanterns left over from Chinese New Year celebrations.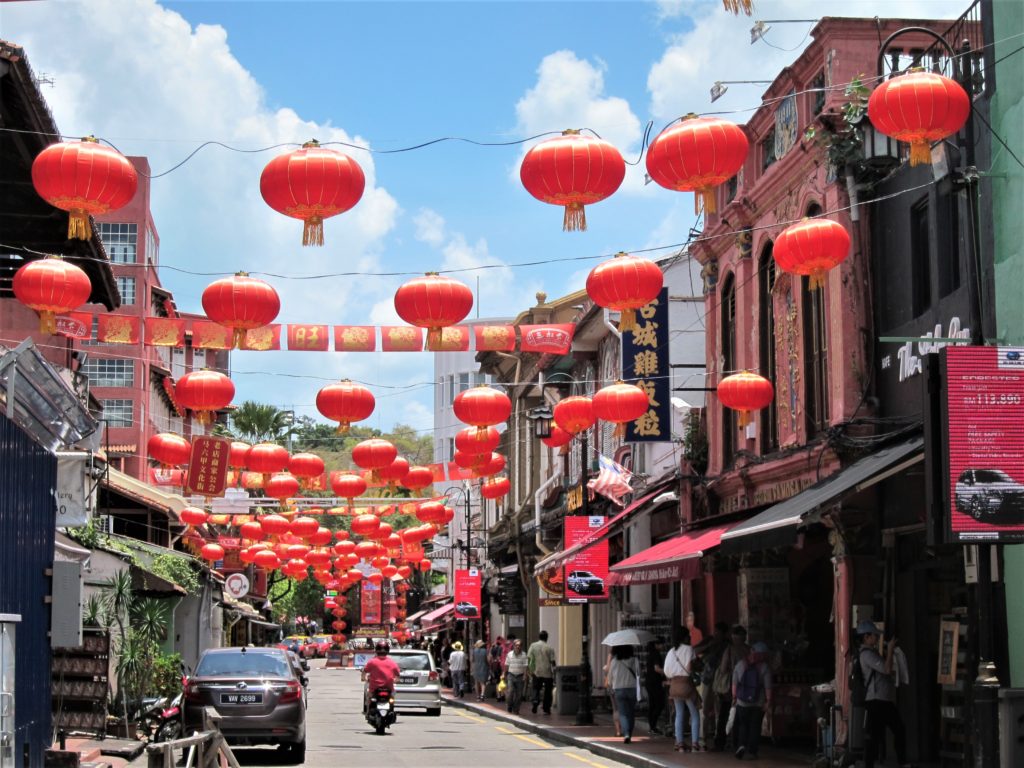 Malacca is another recognised UNESCO landmark, like Georgetown.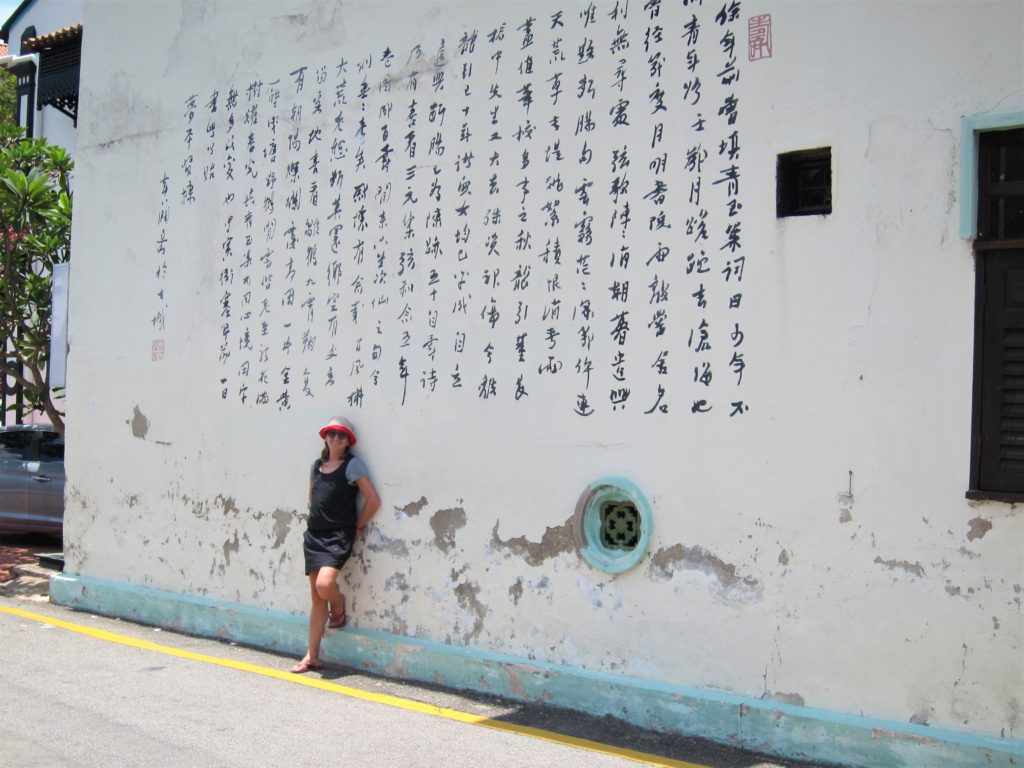 Georgetown, Malacca, and Singapore were once collectively known as the Straits Settlements.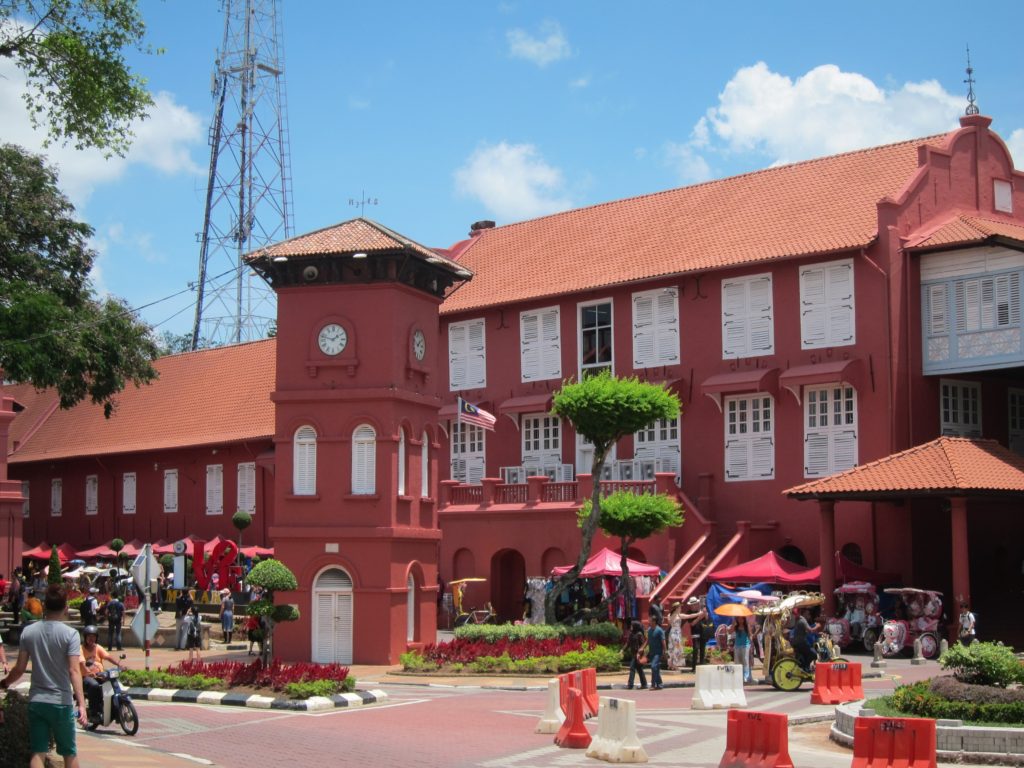 Beside the Maritime Museum is a full-scale replica of a nau, the Portuguese version of a carrack.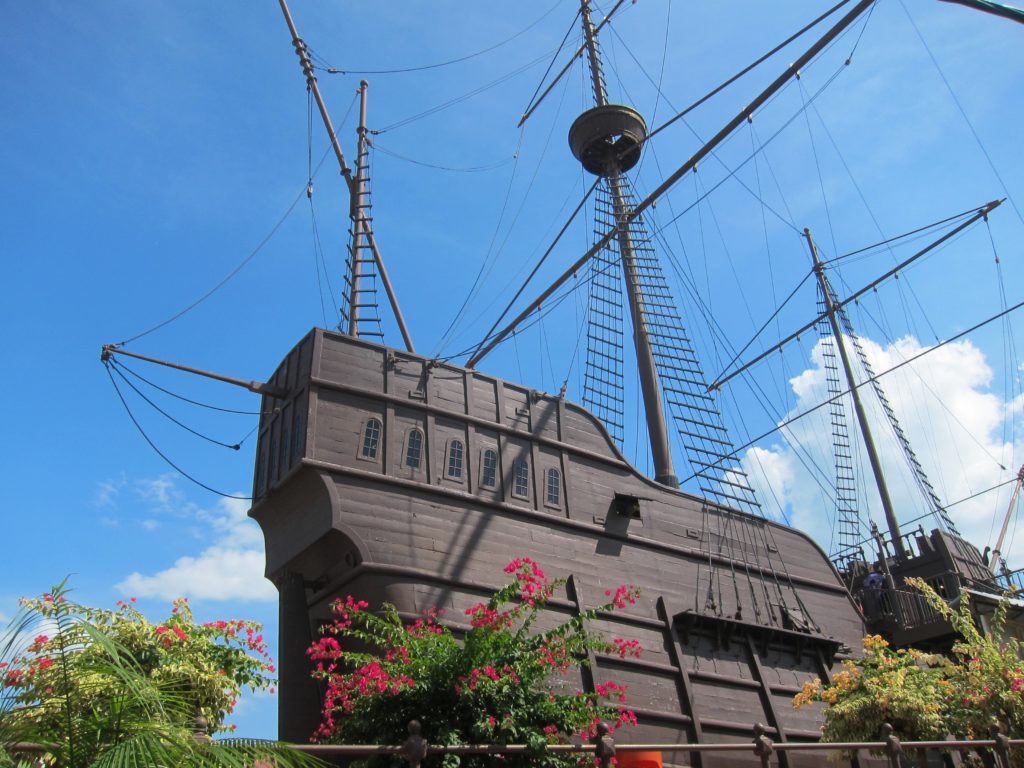 Atop St. Paul's Hill are the remains of this church.
St. Francis Xavier , the co-founder of the Jesuit Order, was briefly buried here before being moved on to Goa in India.
Sight or Insight of the Day – Malacca
This is another place I visited 30 years ago. The chief attraction for me was its rich history.
Fewer people must've had an interest in history at that time, because it was nothing like the Disneyfied circus that is modern-day Malacca.
Like Kanchanaburi, Malacca has discovered tourism with a vengeance. A large part is probably that all Asians have a lot more extra money than they did thirty years ago, so every tourist attraction is turning into Niagara Falls. Can't really complain about that. (Asians having a lot of extra money, that is.)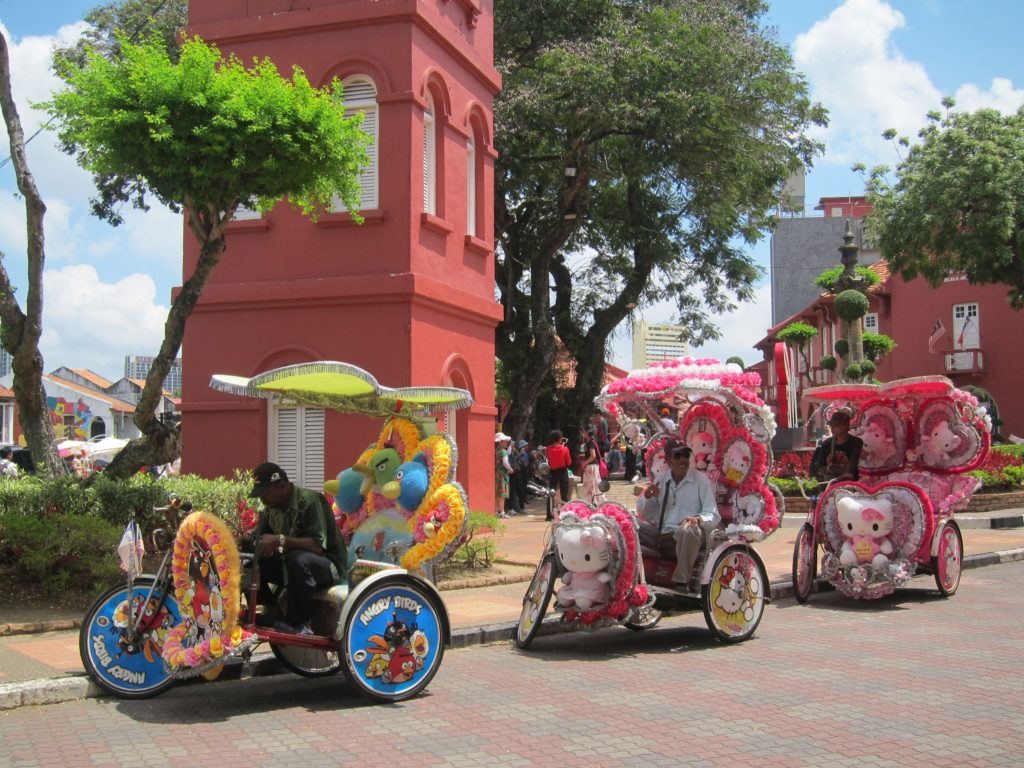 When we see these trishaws covered in stuffed Hello Kitty figures and Disney movie characters, we don't think it can get any worse. But at night, they pulsate with flashing LED lights. And wait – there's more: they also blast out painfully loud, distorted music as well