Before moving on to Margaret River – our next destination – we enjoy an extended stay in Perth. We do big-city things; renew prescriptions, I get a haircut and new lenses for my glasses, pick up mail, buy new shoes.
We revisit Fremantle to see the Shipwrecks Museum.
Below is the surviving timbers from the Batavia, shipwrecked in 1629 off the coast of Western Australia. This is only a small portion of the original hull.
In the background is a stone portico that was carried as ballast and meant for the walls of the Dutch city Batavia (now Jakarta) in present-day Indonesia.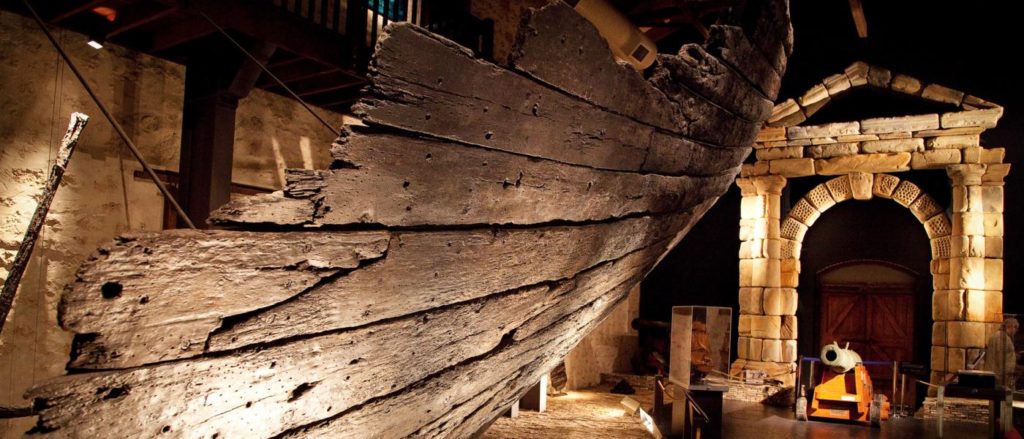 If you like shipwrecks – and who doesn't? – you can spend hours here.
We eventually set off for Margaret River. In case you don't know, MR is a well-known wine-producing area.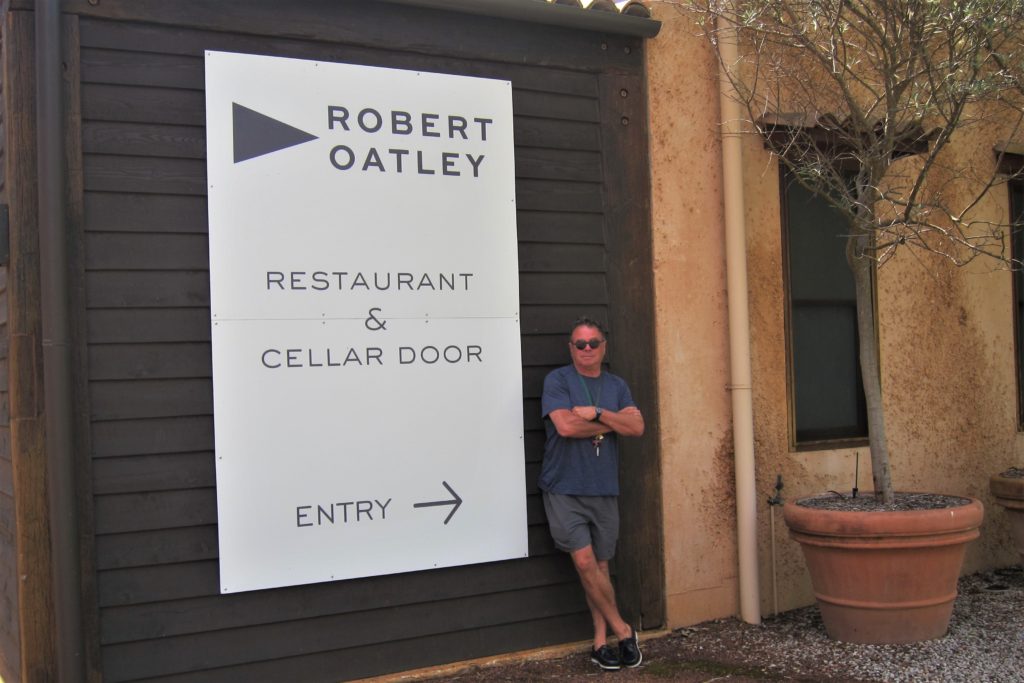 We visit, hmmm, let's see, Robert Oatley, Credaro, Pierro, Vasse Felix, Cape Mentelle, Leeuwin Estate, and Voyager Estate.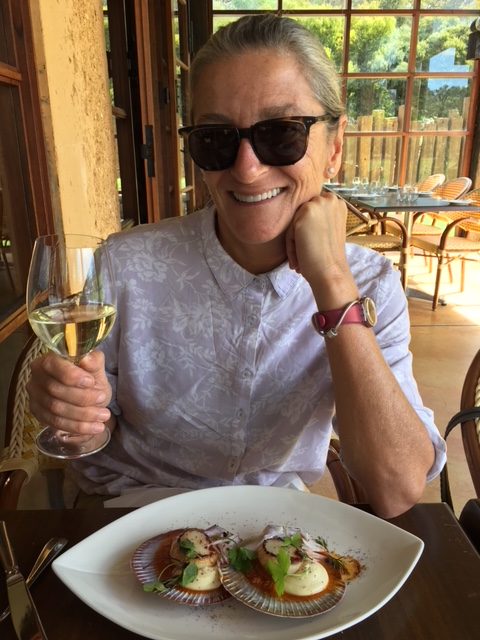 There are over 200 wineries in the region.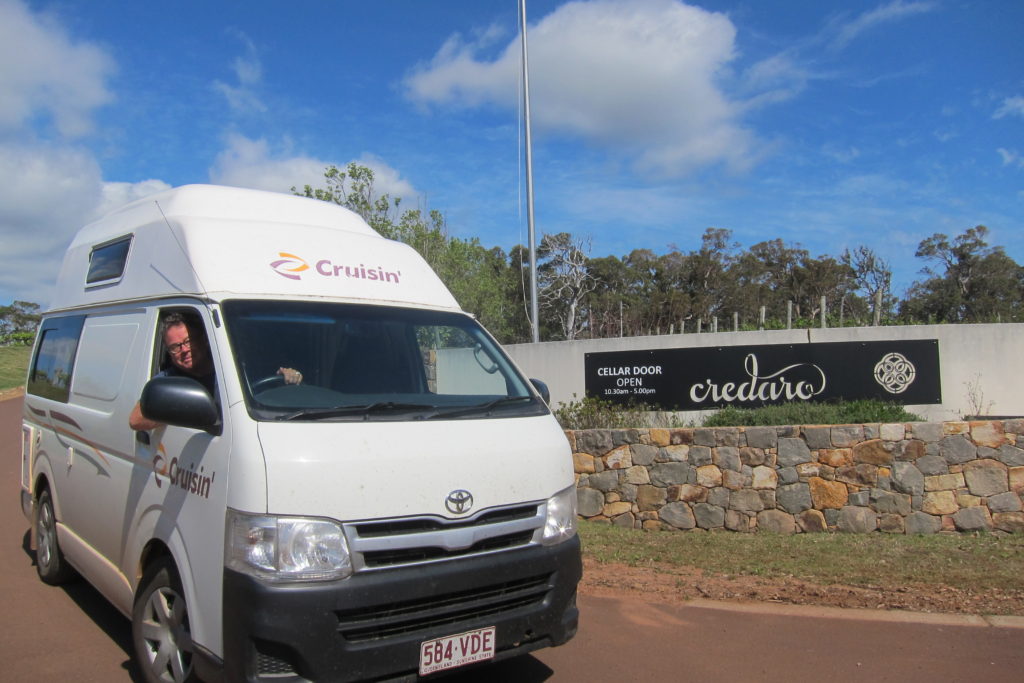 Vasse Felix is the oldest estate in Margaret River.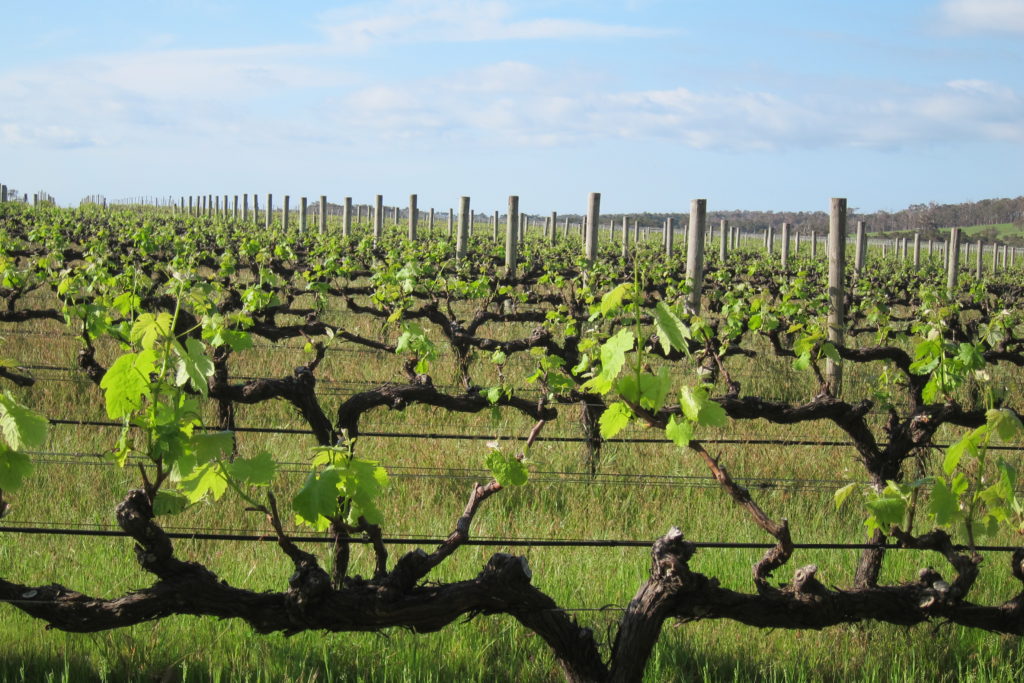 As usual in wine regions, there is lots of good food, beautiful gardens, and impressive architecture.
Voyager Estate
bears a startling resemblance to a South African Cape Dutch winery, of which we have seen many.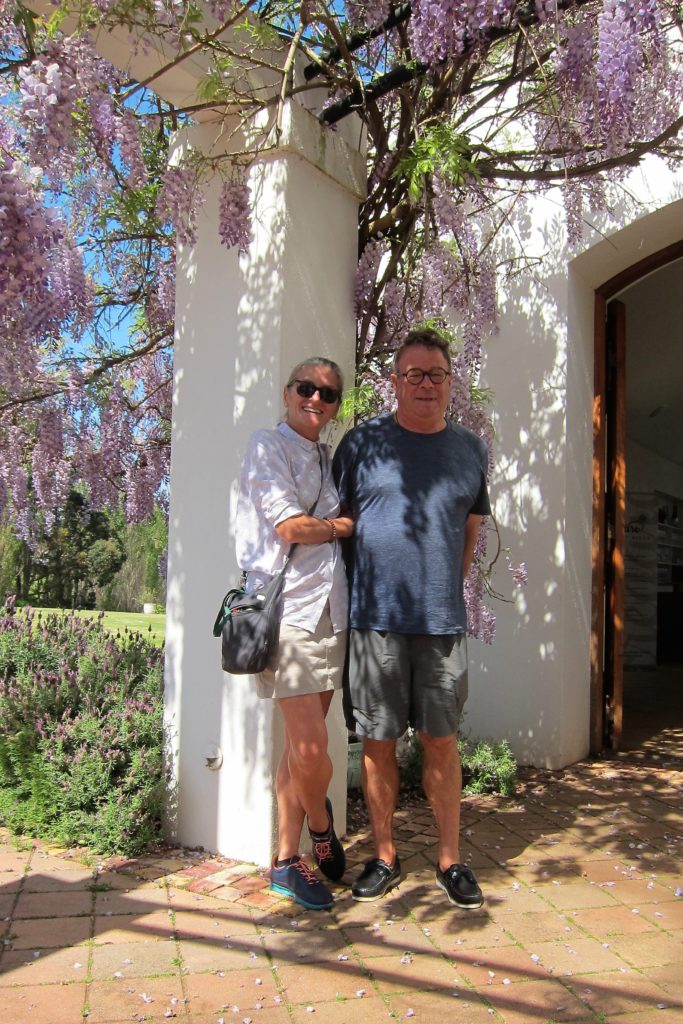 Another winery has an interesting chandelier made from wine glasses.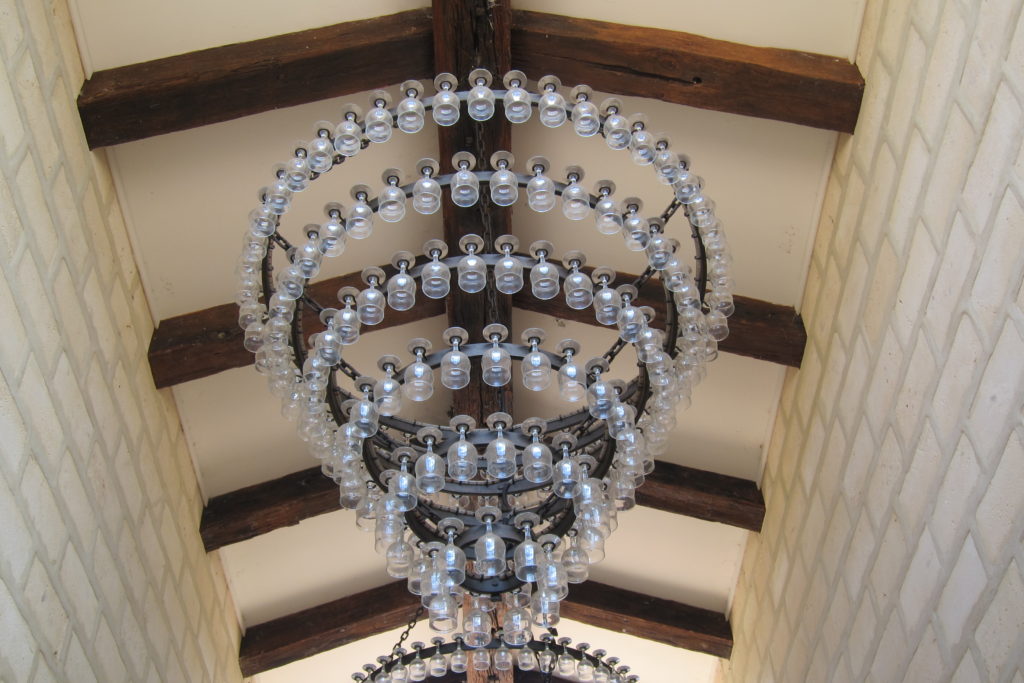 Back in our caravan park, there are many ringneck parrots strutting around .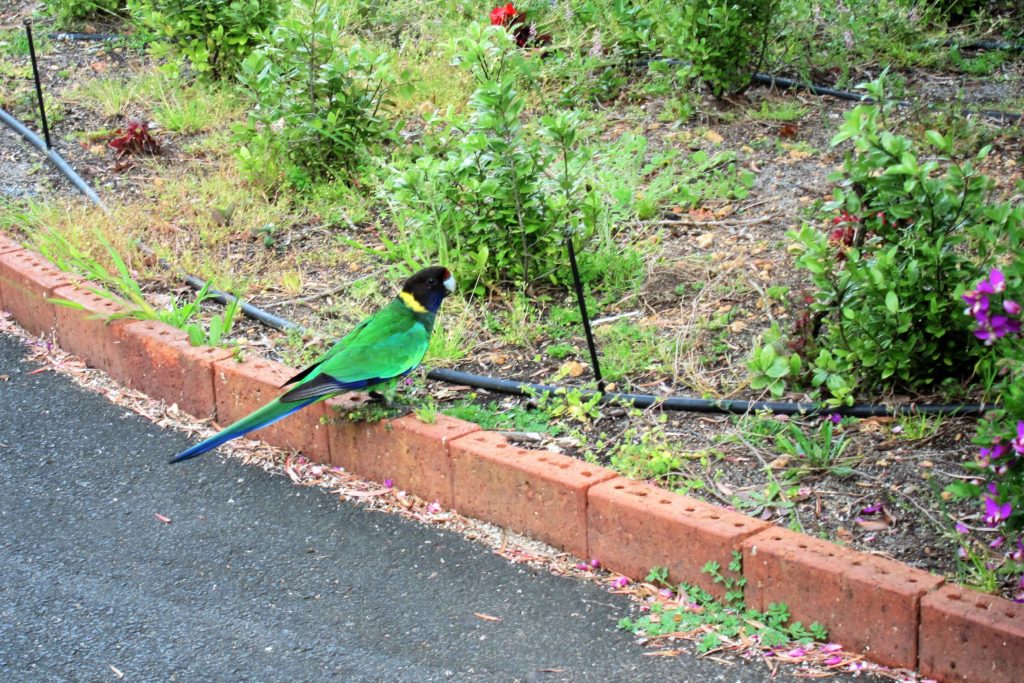 There's something uplifting and heartwarming about seeing parrots everywhere. It's like being in a sort of primeval Eden. This effect is helped by the lush bottle-brush trees surrounding our campsite.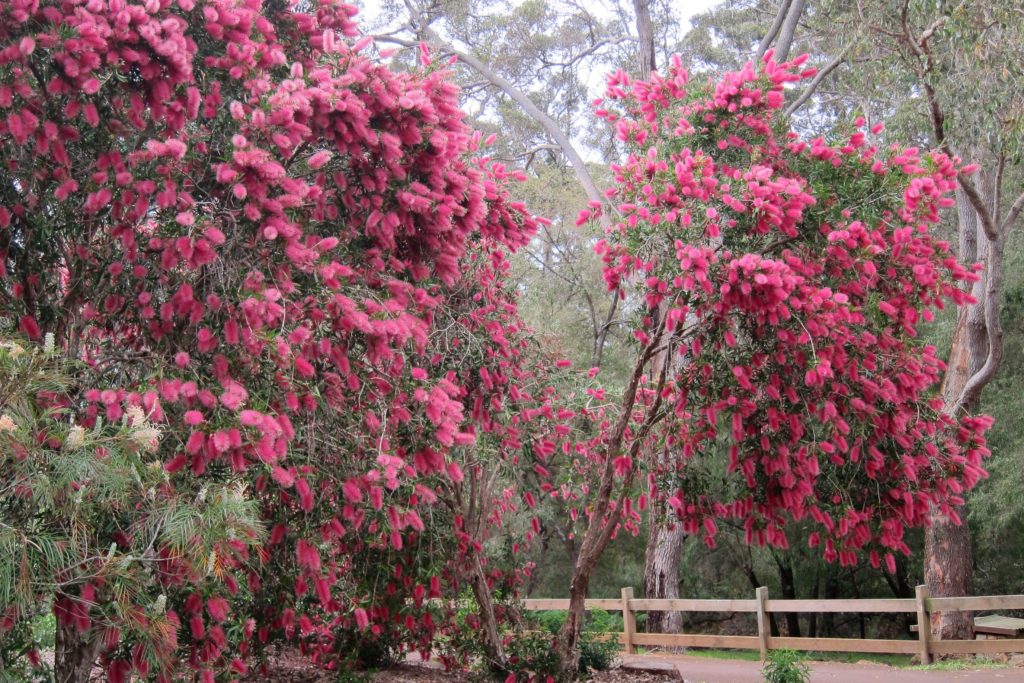 We drive south into forests of enormous karri trees and arrive in Pemberton.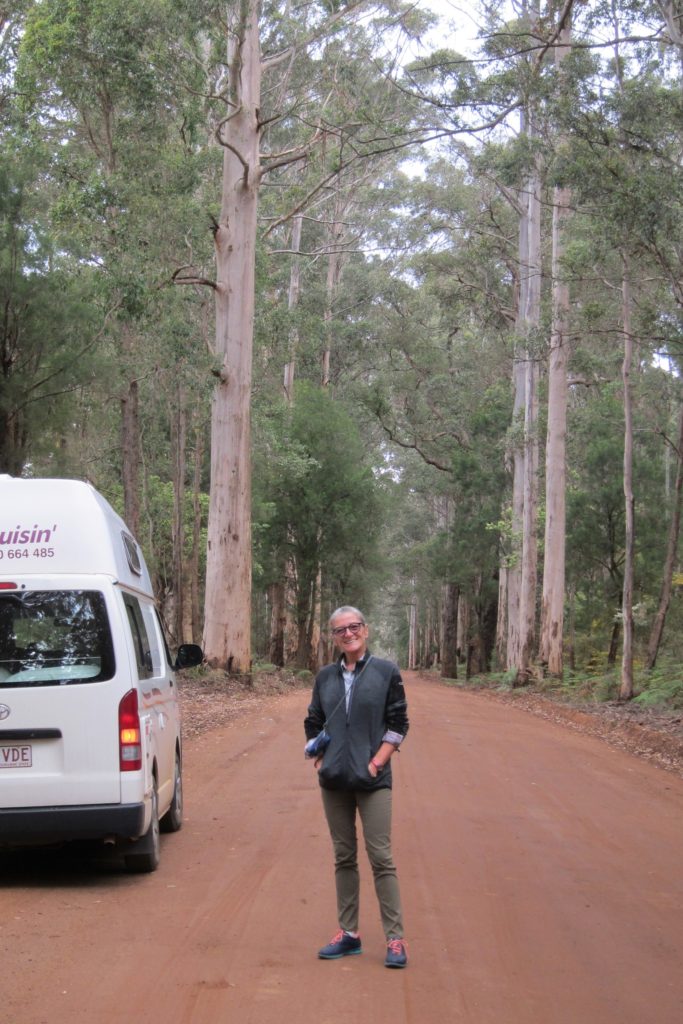 We pass a bucolic scene of sheep feeding placidly among some olive trees.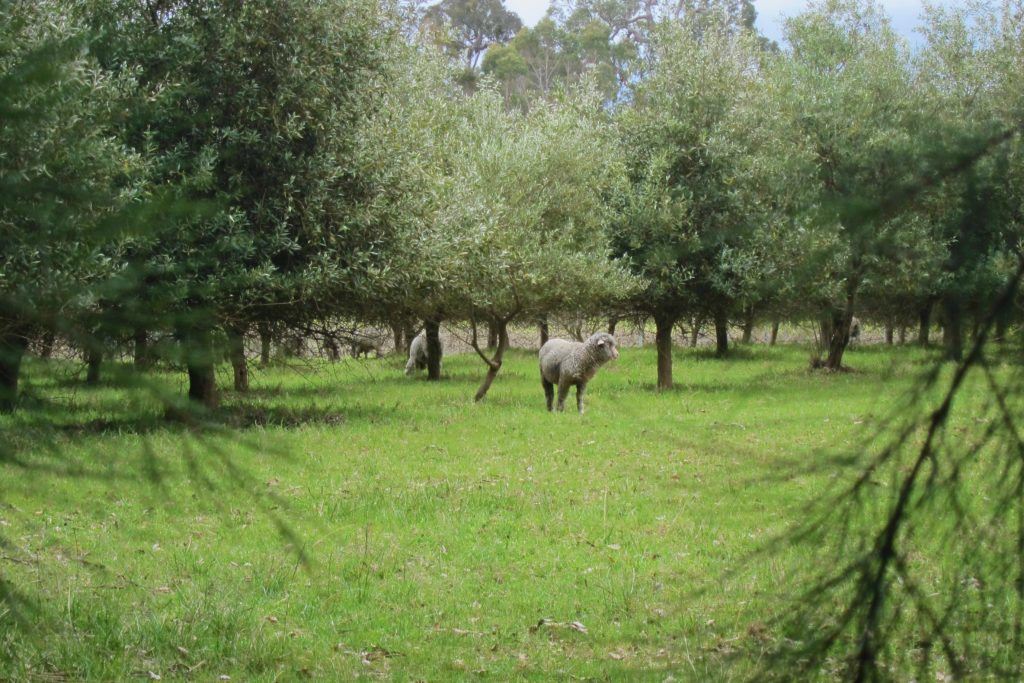 Sight or Insight of the Day – Margaret River
One of the wineries has a cool fountain with lifelike statues of cockatoos.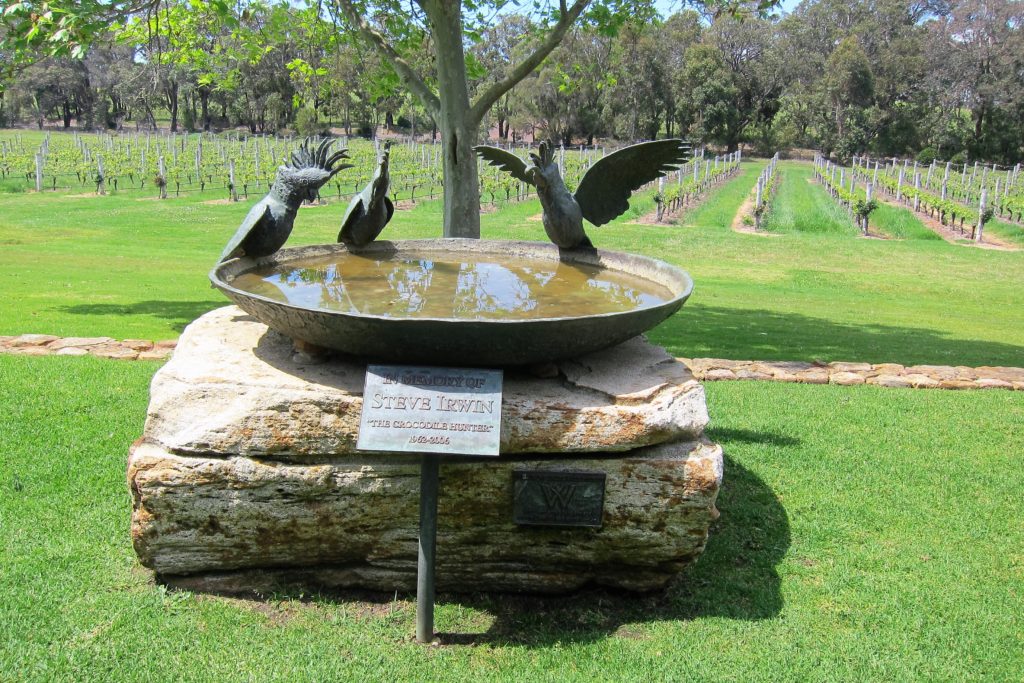 It is actually a memorial to Steve Irwin. He was killed by the same kind of creature that stung Maria in Flores.