Our interest in the Ned Kelly story continues. From Melbourne we drive north east to Kelly Country.
First stop is the village of Beveridge. This is the house Kelly's father built in the 1850s. His brother and fellow gang member, Dan, was born here.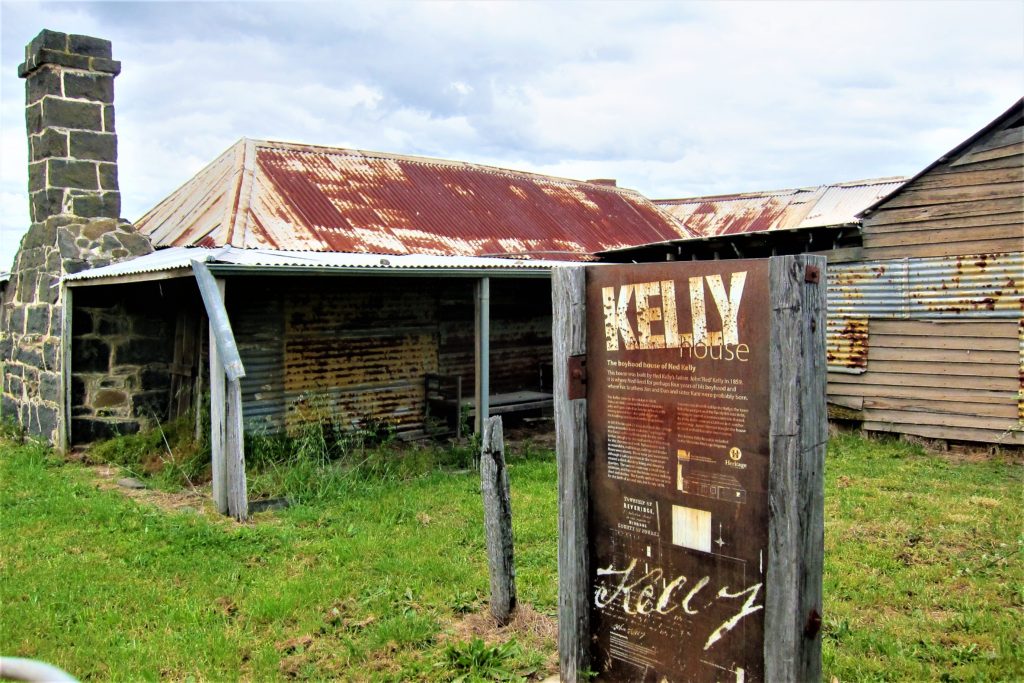 Next to the town of Avenel. As a boy, Ned saves a seven-year-old Richard Shelton from drowning near this spot on Hughes Creek. Shelton's grateful parents present Ned with a green silk sash.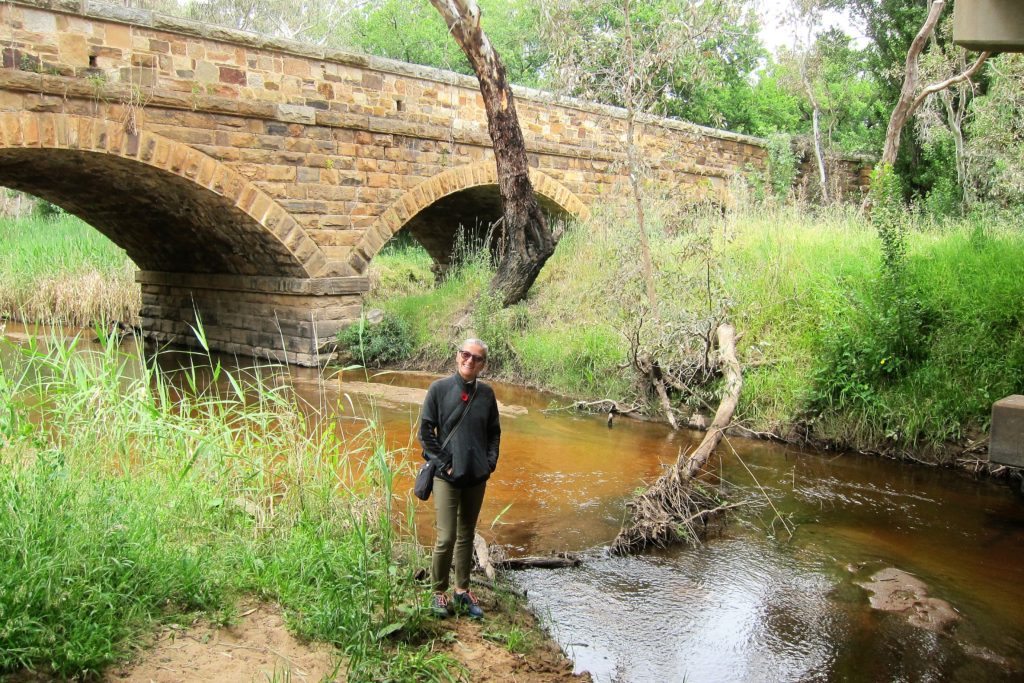 'I do not pretend that I have led a blameless life, or that one fault justified another, but the public, judging a case like mine, should remember that the darkest life may have
a bright side …' – Ned Kelly
The Kelly name still means something in these parts.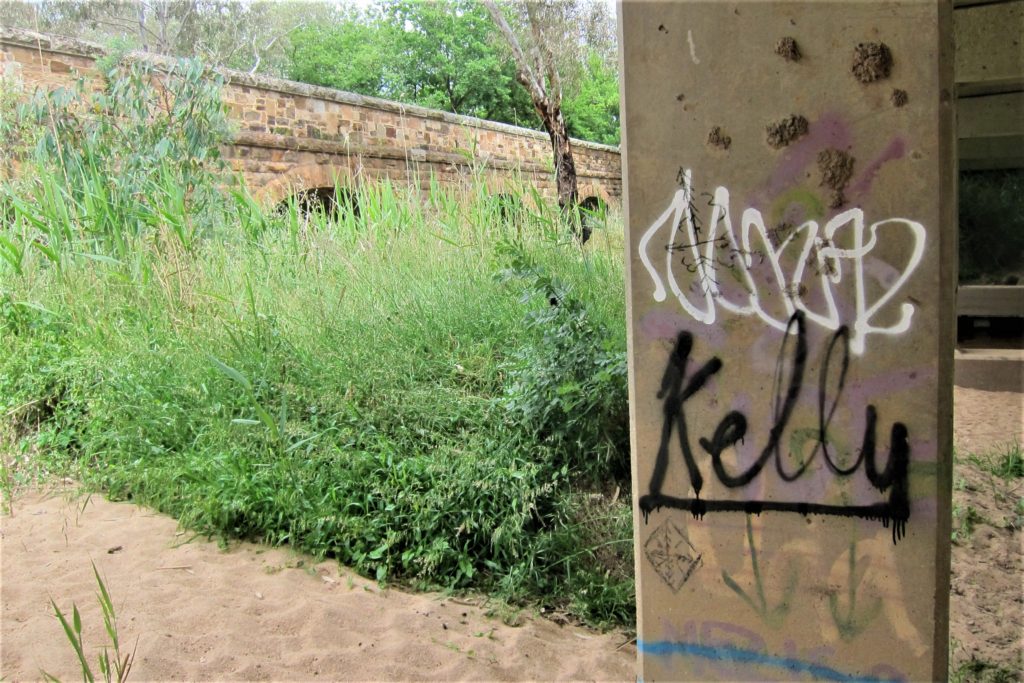 After an excellent pizza in town, we go to Euroa. The Kelly gang robs a bank here, takes hostages, and treats the locals to daring feats of horsemanship.
Our next stop is Benalla. They have a lot of Kelly memorabilia here, including Ned's famous sash, which he wears at the siege of Glenrowan.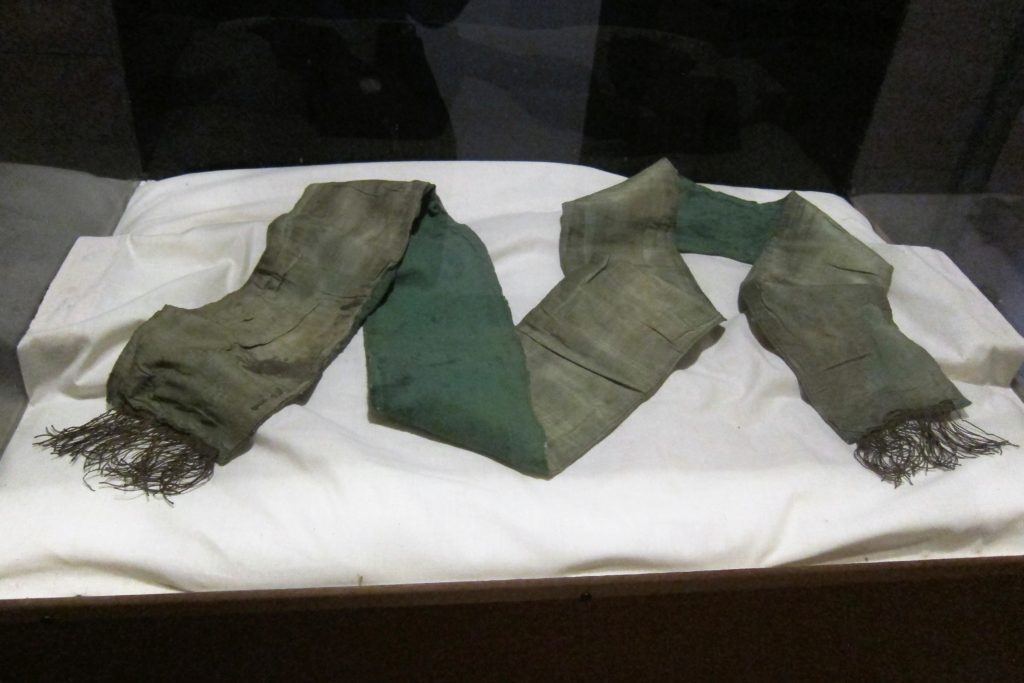 The Benalla Gallery also has a tapestry based on one of Sydney Nolan's Ned Kelly series.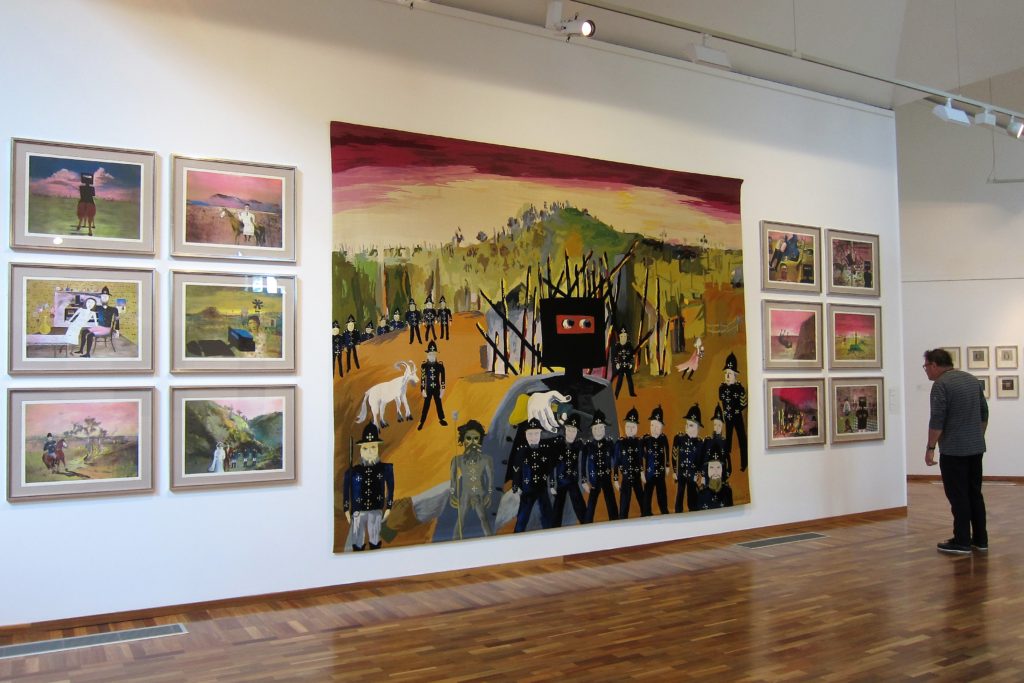 Benalla cemetery contains several Kelly-related graves, including that of gang member Joe Byrne.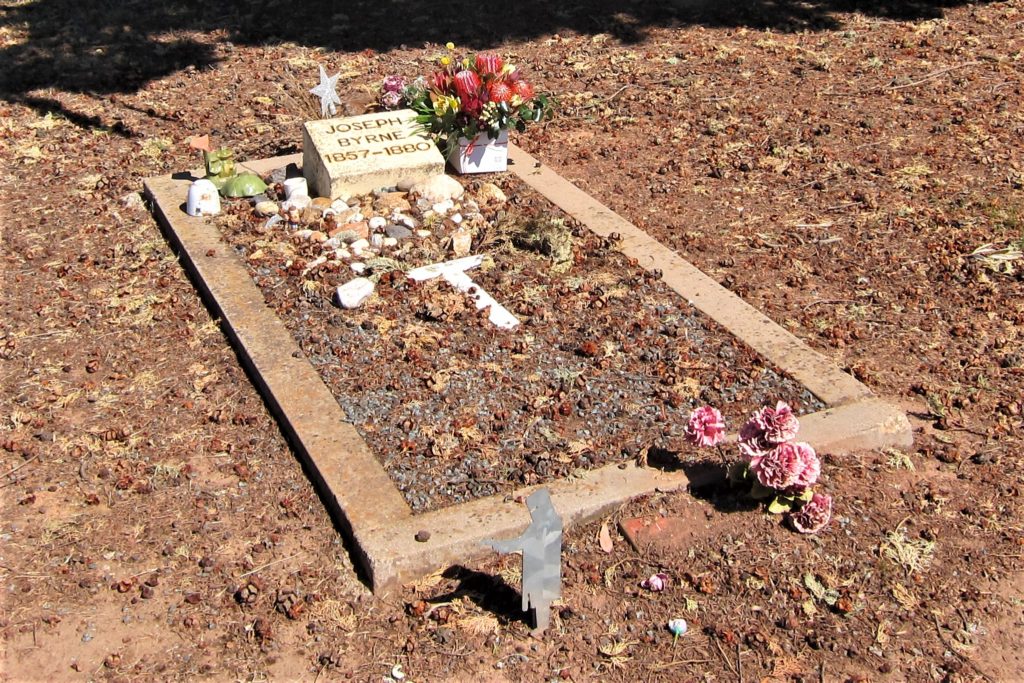 We like the stylized Ned Kellys that indicate Kelly-related graves.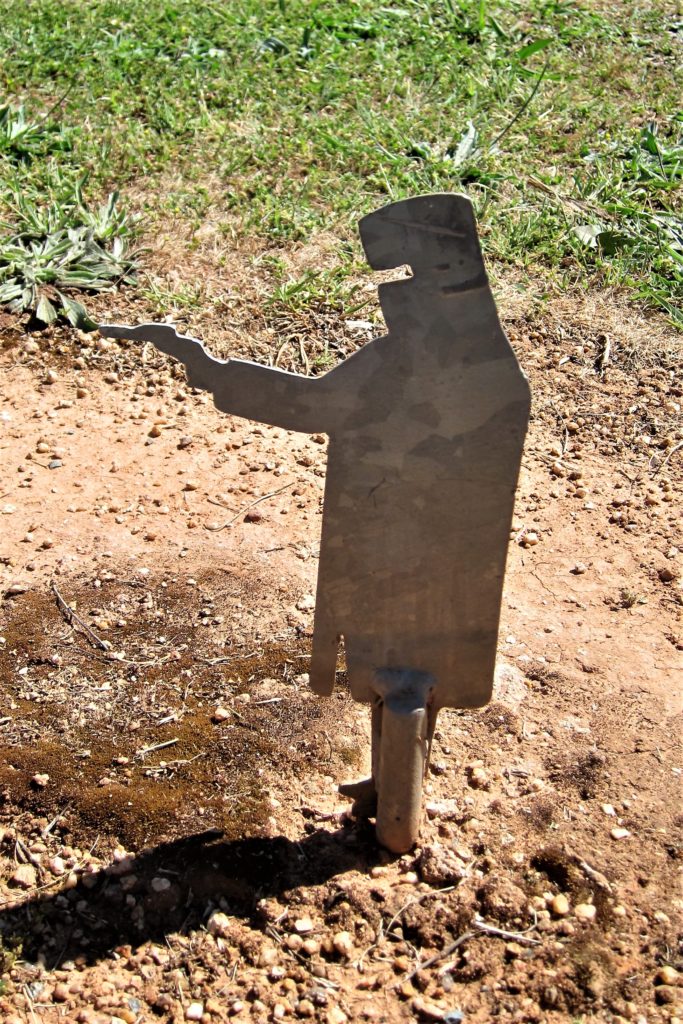 It's based on a contemporary etching that appears in the press.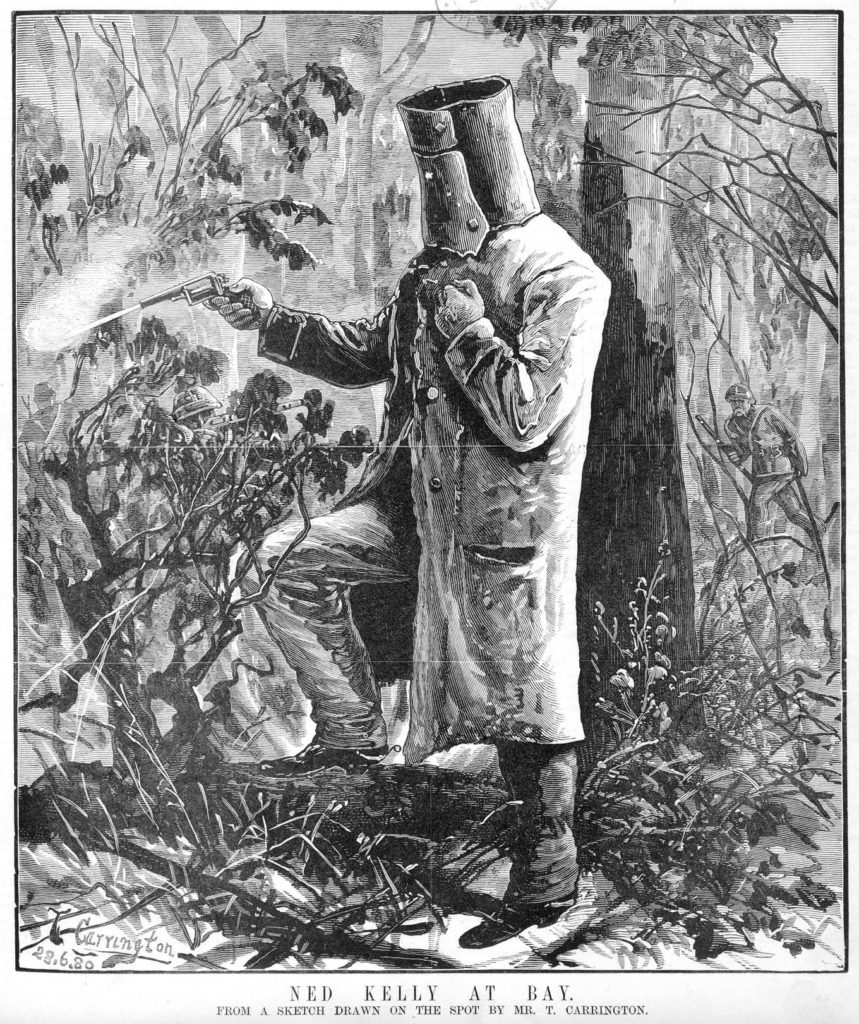 Further down the road is Glenrowan, site of Kelly's last stand.
This is Glenrowan train station. A train full of policemen arrives from Melbourne to take down the Kelly gang.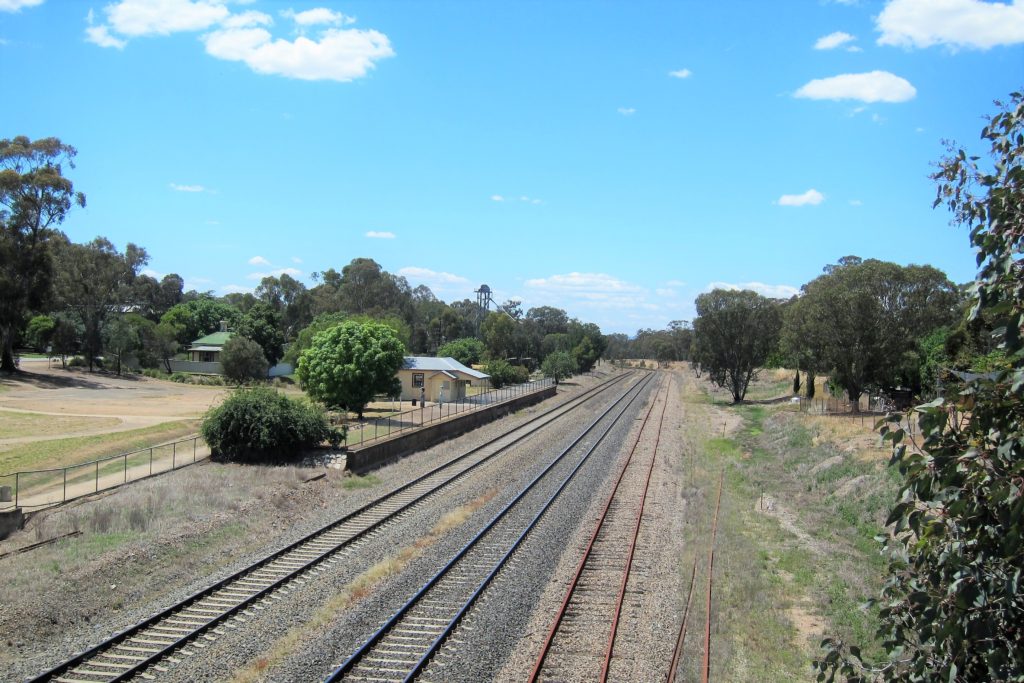 This pony paddock is the site of the Glenrowan Inn. Police besiege the inn and eventually burn it to the ground.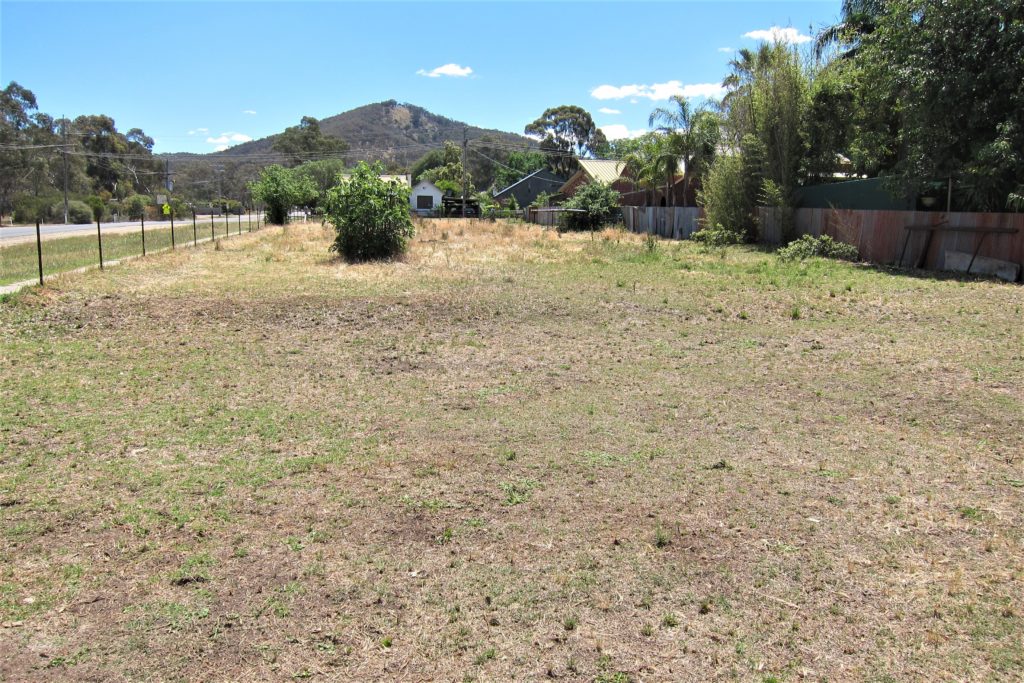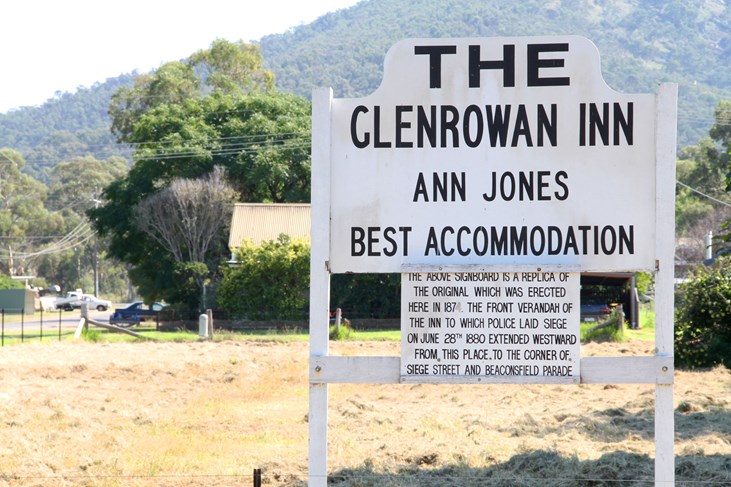 This is the spot where the police capture Ned after his collapse.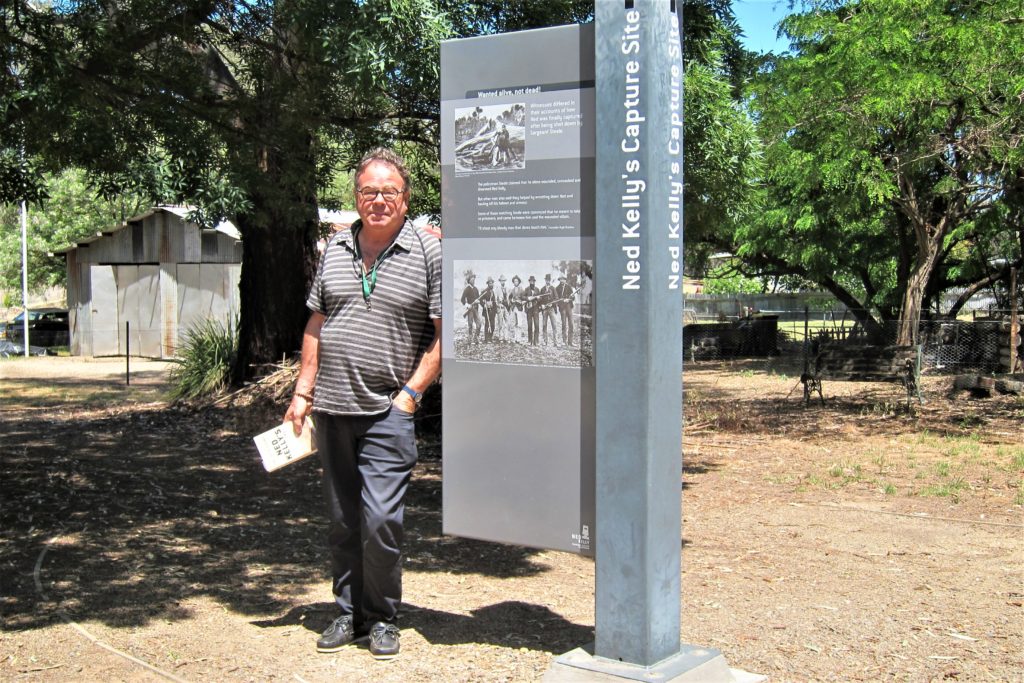 Among all the tourist tat in Glenrowan is a well-presented collection of Kelly memorabilia in the shop 'Kate's Cottage'.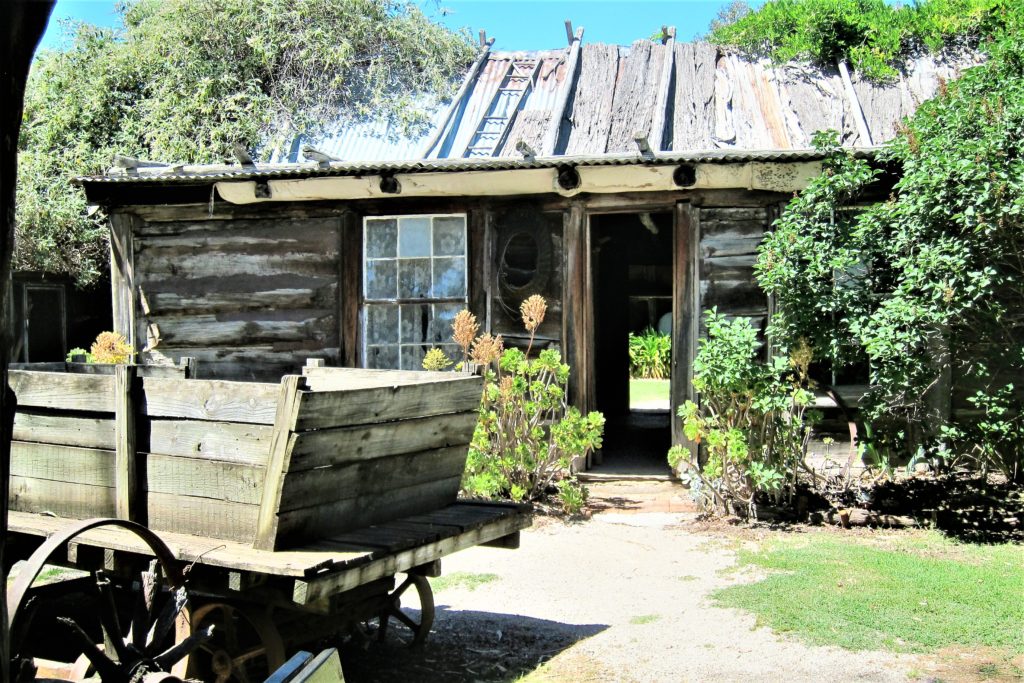 We move on to Beechworth, a pretty town now, once a centre of lawlessness in the gold rush days.
Many of the Kelly family spend a lot of time here, um, doing time.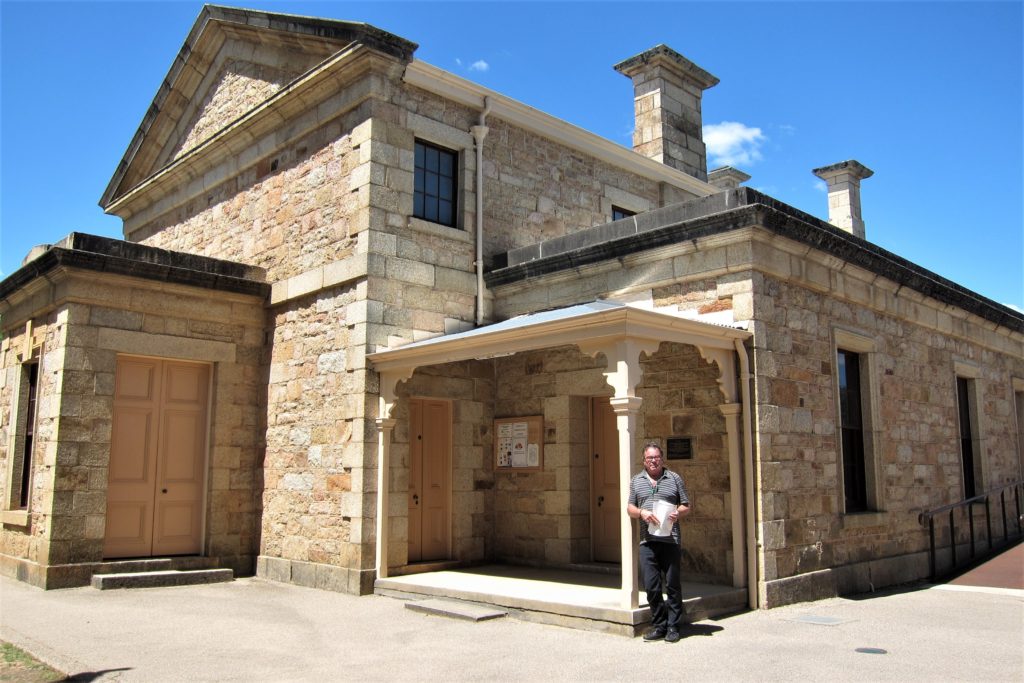 Or otherwise appearing before a magistrate.
In the basement of the Beechworth courthouse is a cell regularly occupied by Harry Power. Ned Kelly is 'apprenticed' to this bushranger at the age of fourteen.
Murdering thug or avenging friend of the oppressed? Probably just a flawed individual like the rest of us. But so iconic is the Kelly story that the opening ceremonies of the Sydney Olympics in 2000 featured a troop of Nolanesque Kelly figures.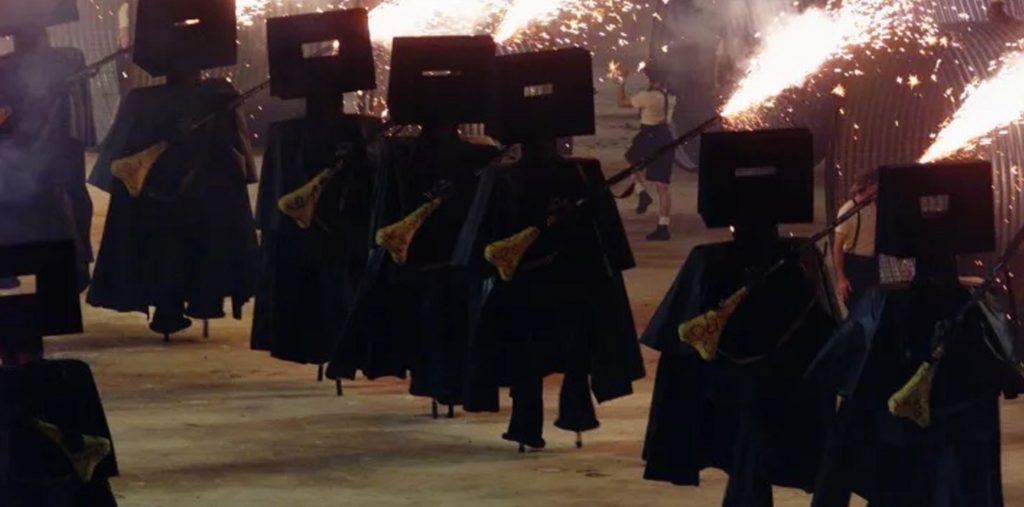 Sight or Insight of the Day  – Kelly Country
On our way north of Yass, NSW, we see another echidna.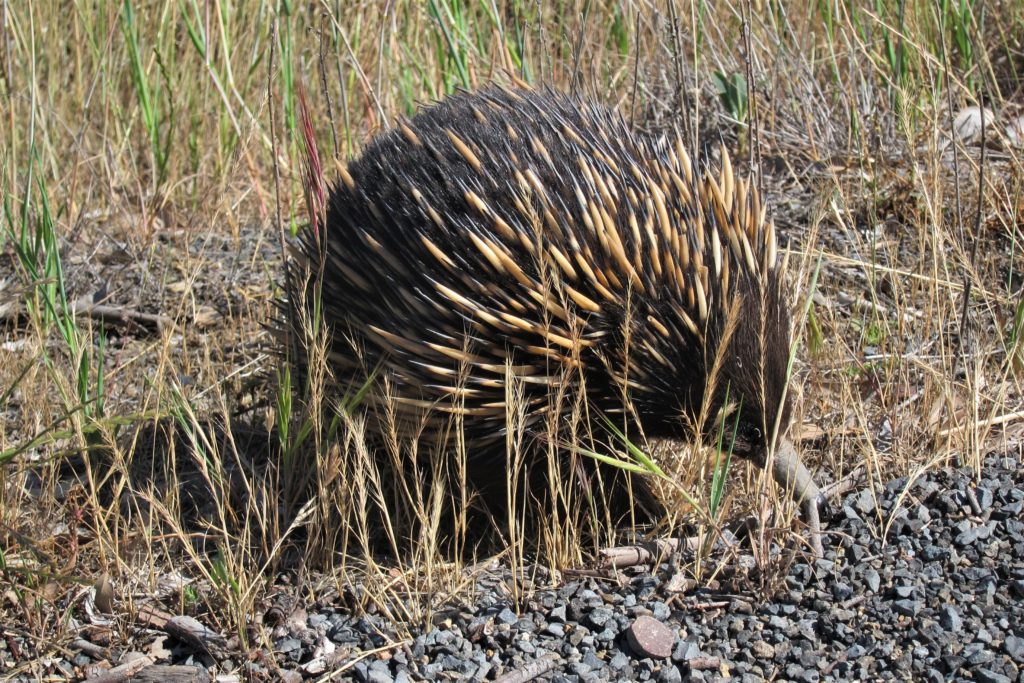 Tradition says if you see an echidna, you'll have good luck for the next three days. (I just made that up. We simply like them.)