From the relative calm of Geelong, we arrive in the urban maelstrom that is  Melbourne.
(This entry is brief and at least a week out of date. As usual, finding reliable WiFi in Australia is always difficult. At the moment, we're reduced to sitting in a McDonald's in Canberra to leech off of their one hour of free WiFi.)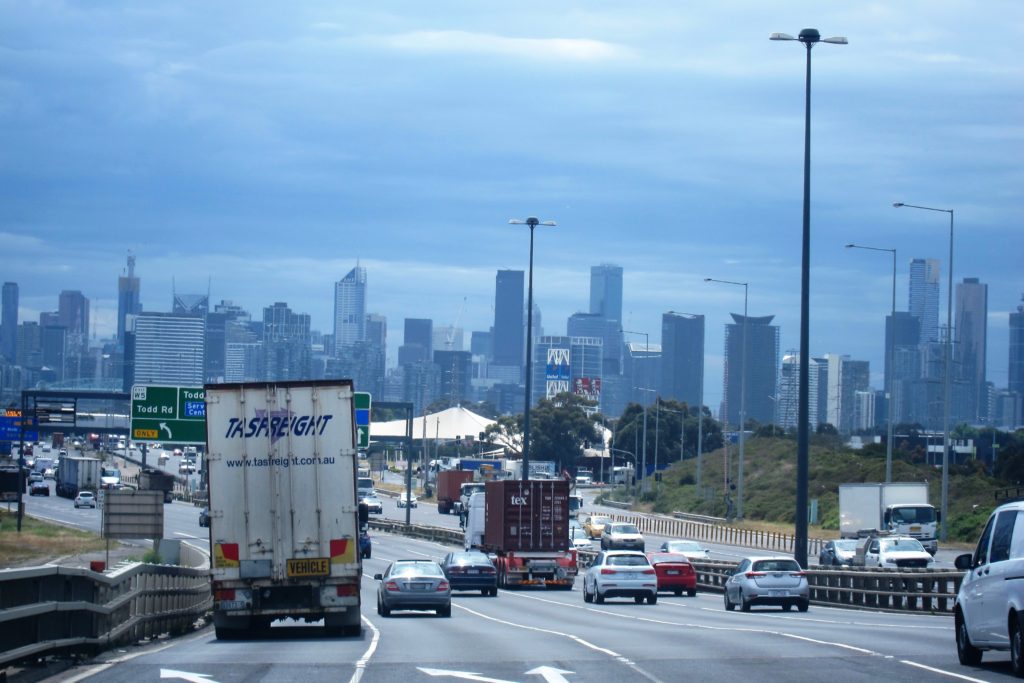 To navigate these streets is enervating. We are more accustomed to driving in conditions like this: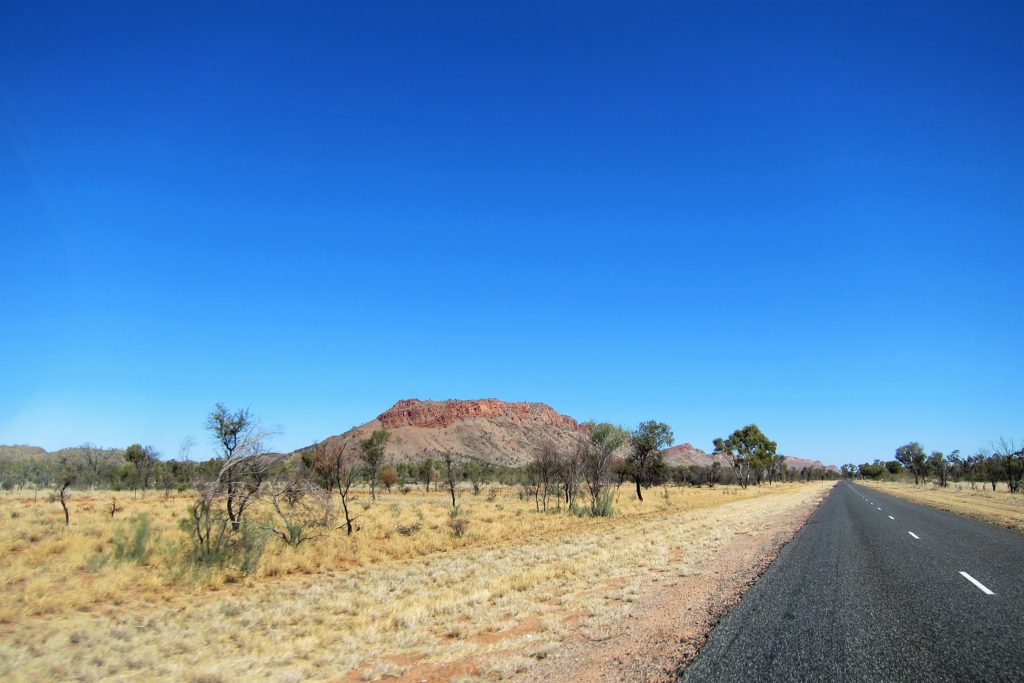 By accident, we arrive on the day of the Melbourne Cup. This is a big deal here. We toy with the idea of attending, but a deluge of rain on the day puts us off.
Instead, we head for Heide.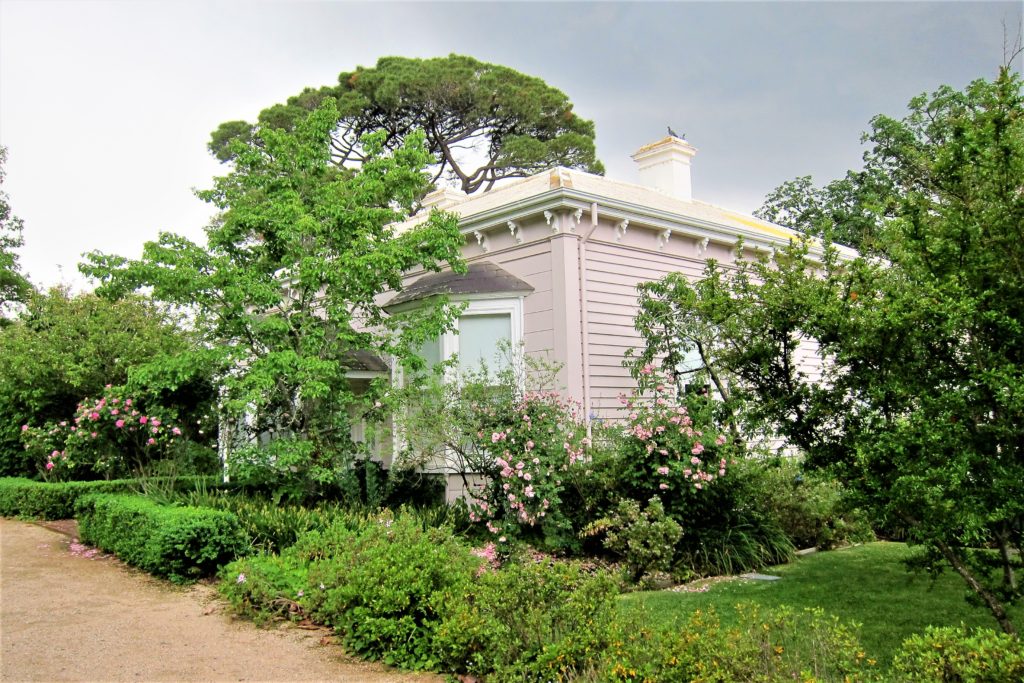 This is the former home of John and Sunday Reed, patrons of the arts in the 30s, 40s, and beyond. Probably most well-known for bringing the talents of Sydney Nolan to the world.
Most of Nolan's famed Ned Kelly series (which we were fortunate enough to see in Perth) were painted at the kitchen table as the Heide circle thrashed out artistic solutions to the world's problems.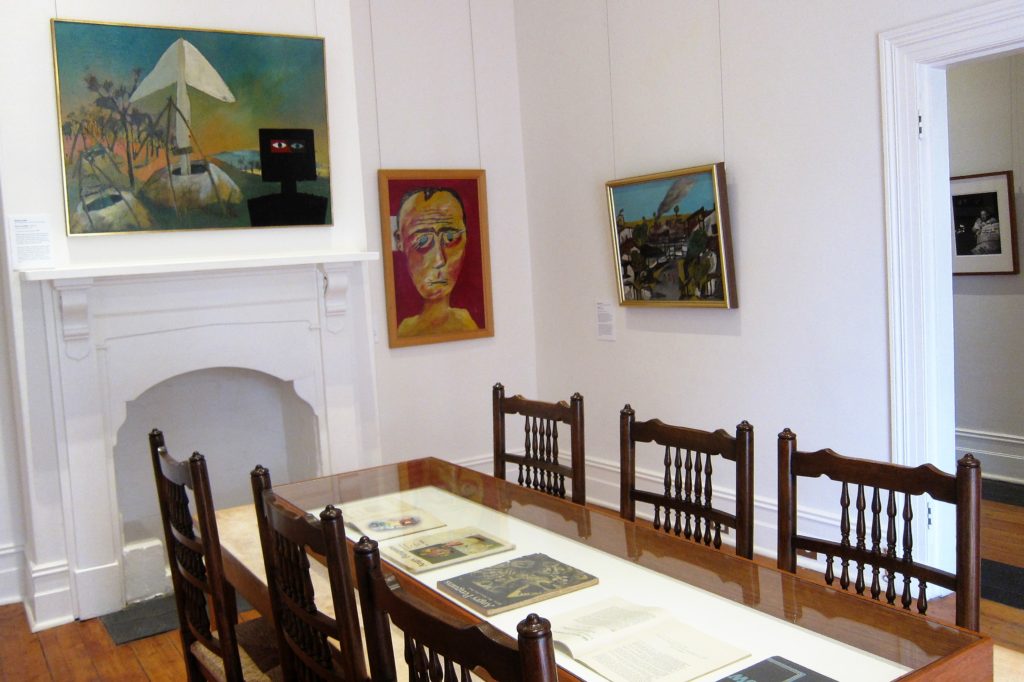 The Reeds and Nolan were engaged in a ménage à trois that was unconventional and, um, interesting, to say the least.
There's also a wonderful library.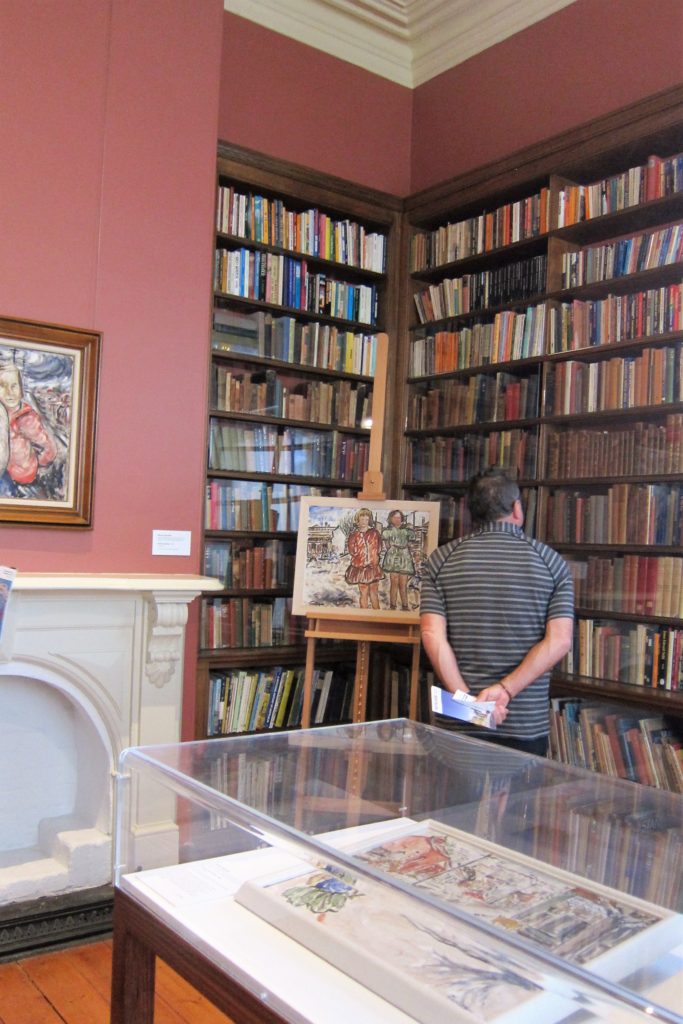 The rear windows are painted by Mirka Mora, another Heide
habitué.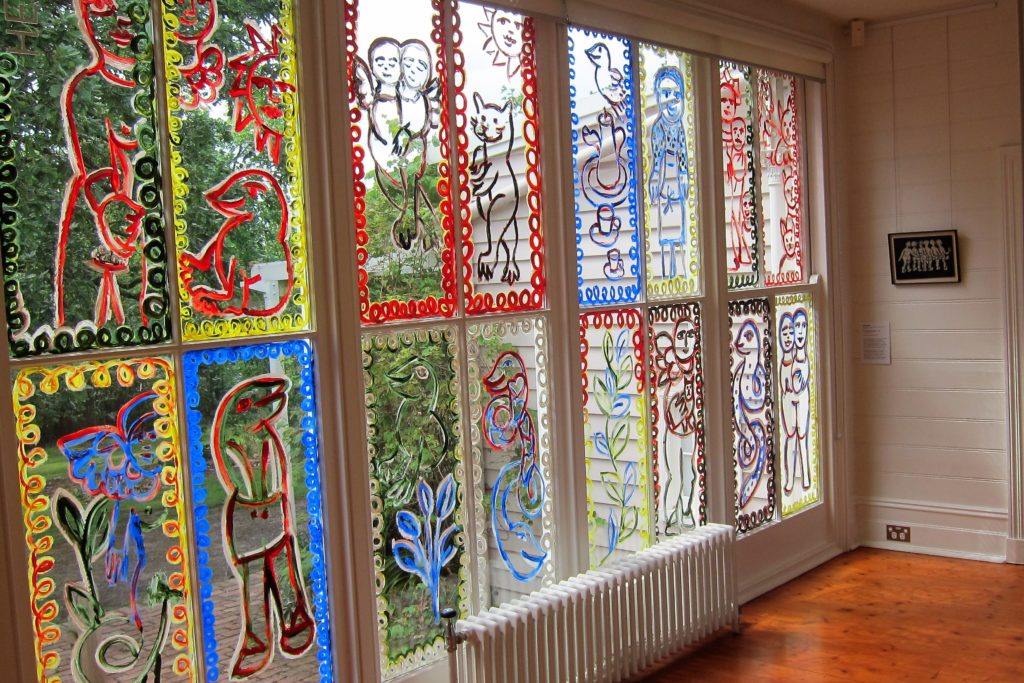 We like the tiles over the stove in the kitchen.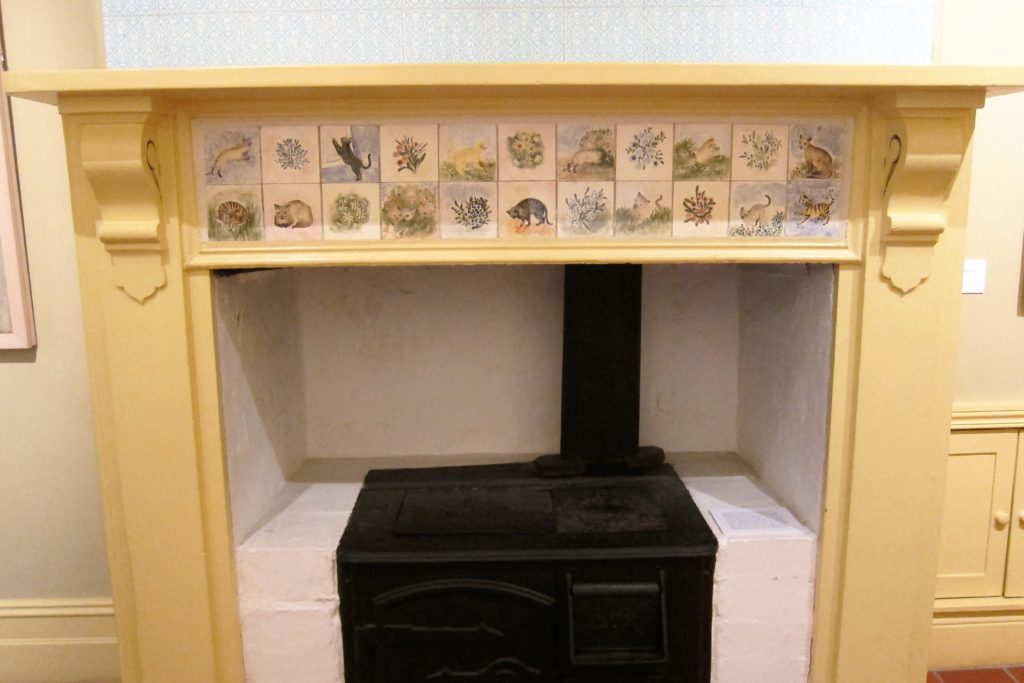 The surrounding grounds are now a sculpture park. Signs warn to beware of snakes, especially at this time of year.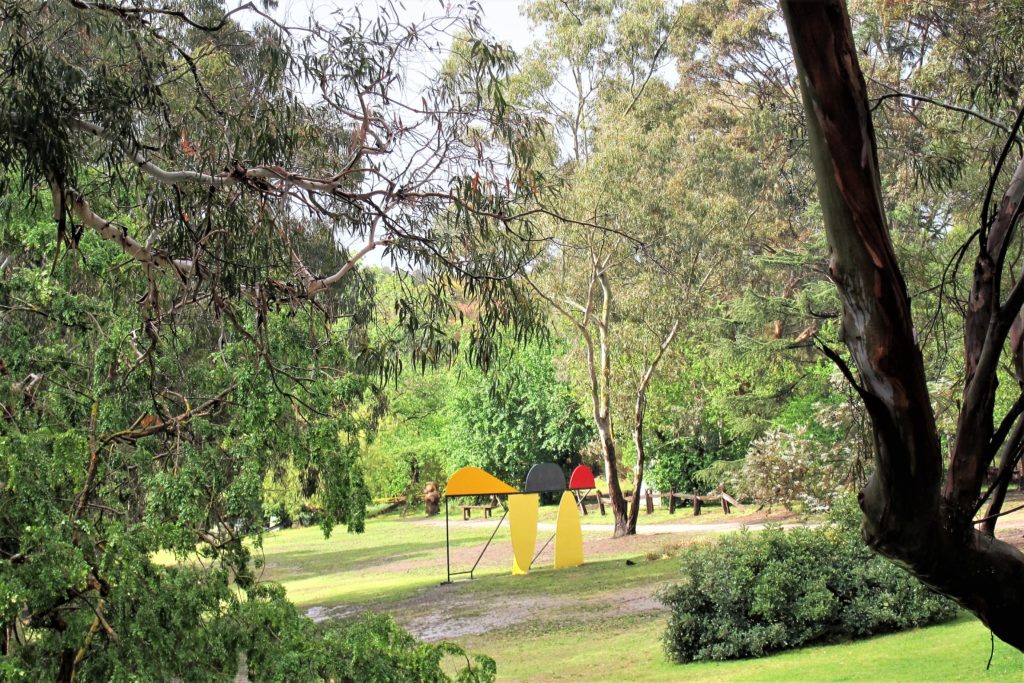 We visit the impressive State Library of Victoria.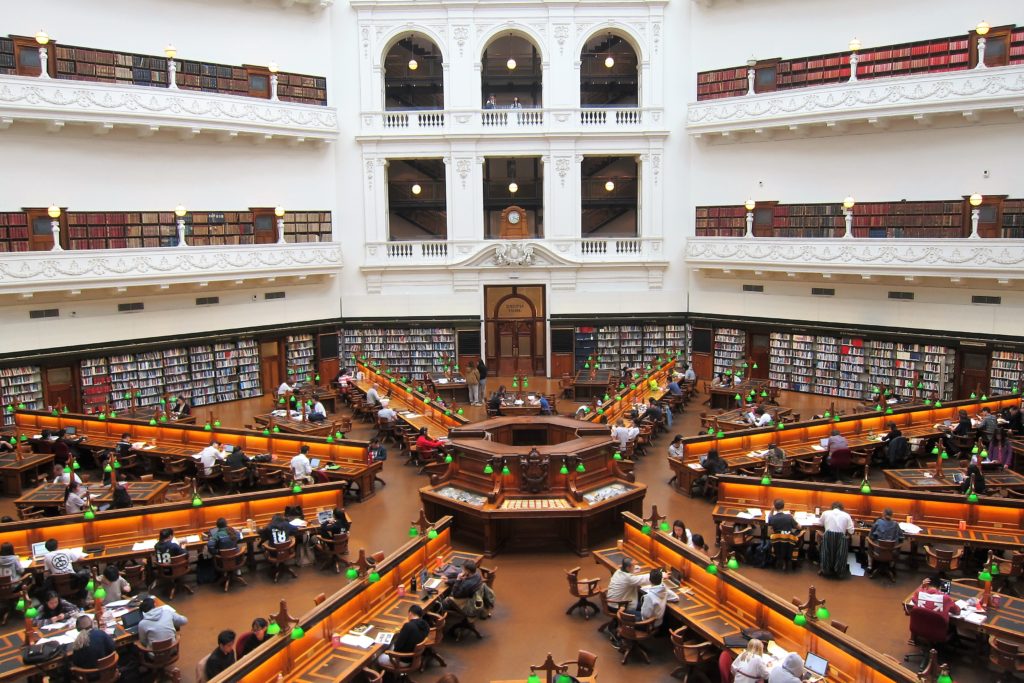 In keeping with our interest in the Ned Kelly story, we seek out Ned's famous armour.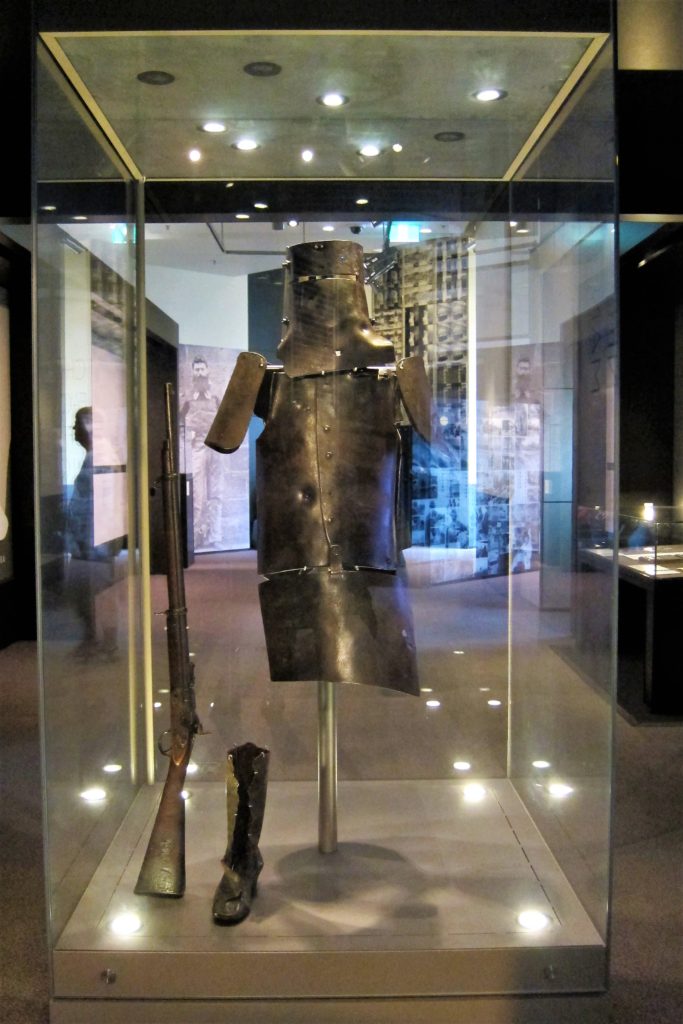 The SLV also has the original Jerilderie letter on display.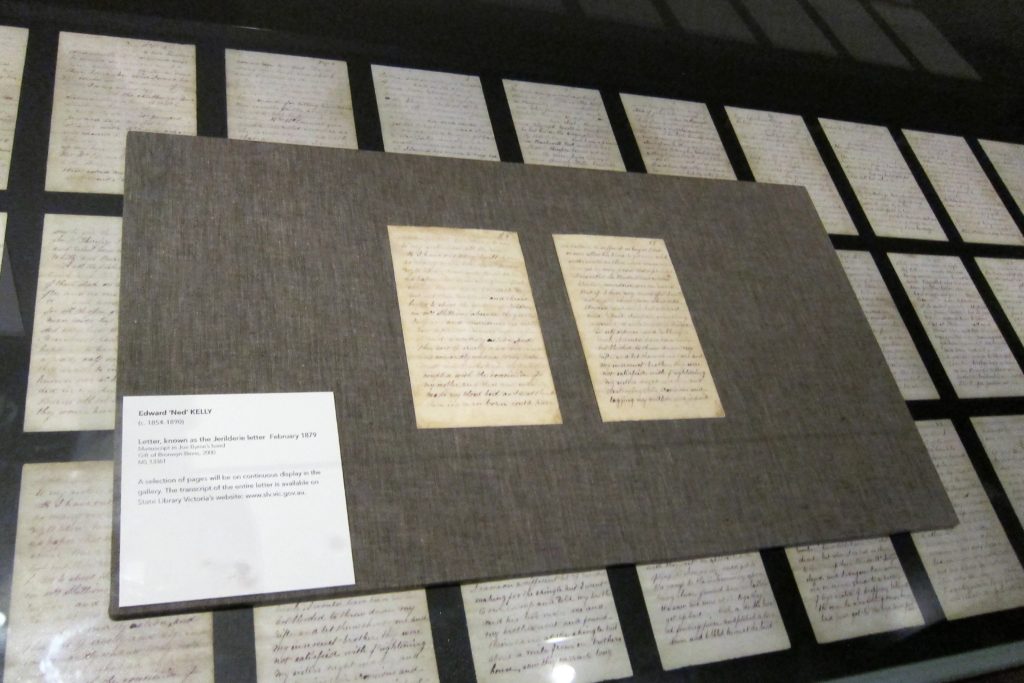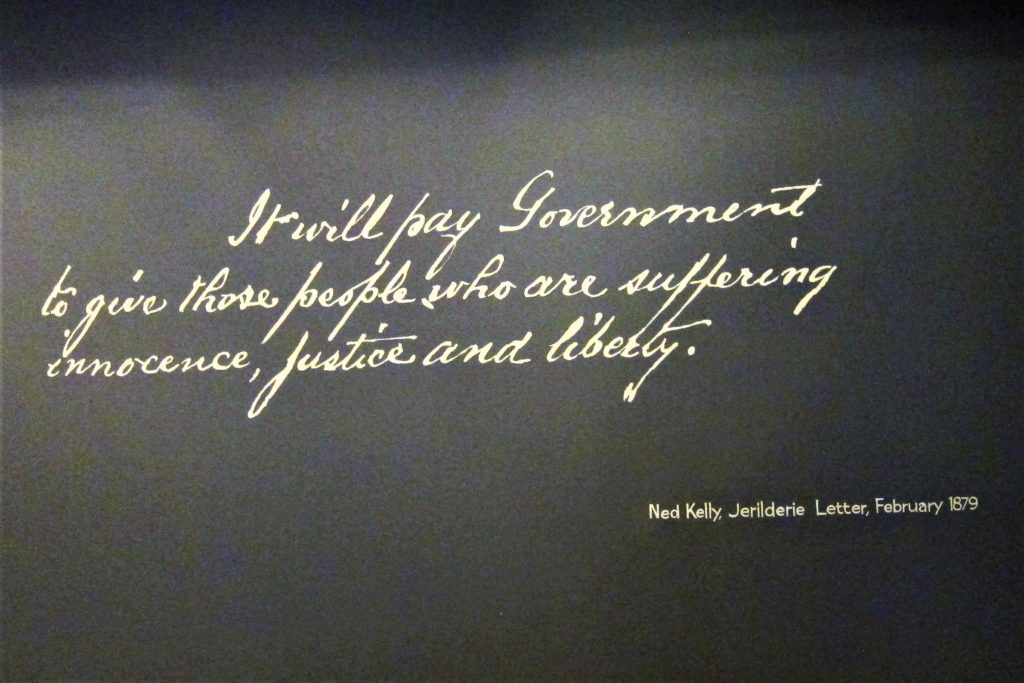 There's an interesting video about the construction of this armour out of stolen ploughs.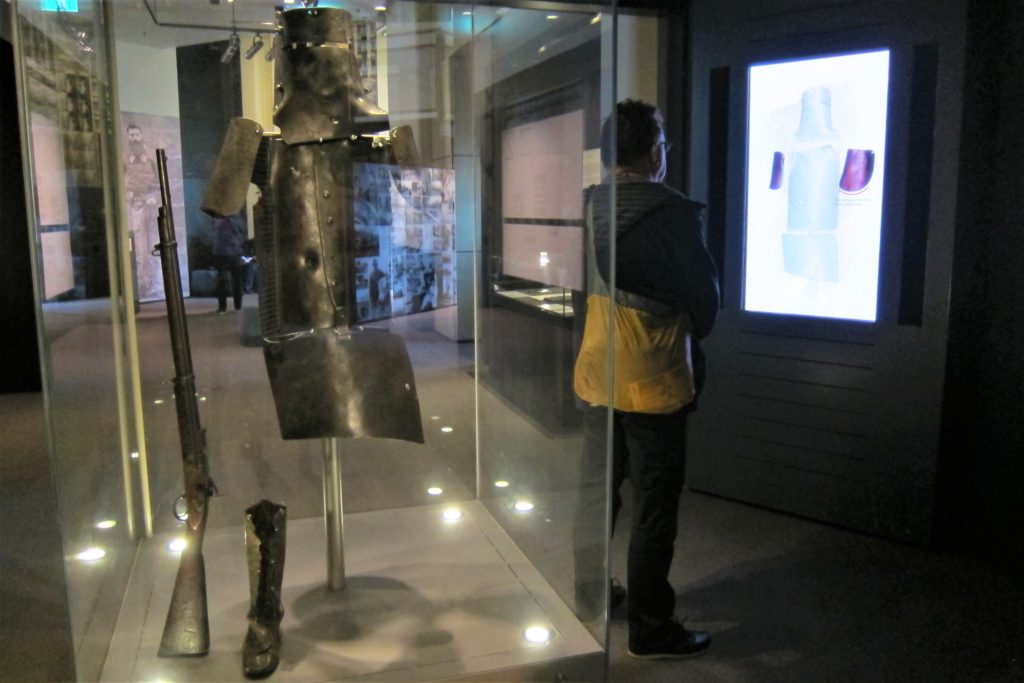 The weather in Melbourne continues to be cool and wet. Good weather for visiting the State Gallery of Victoria.
Our luck continues, as the Gallery has an exhibit co-featuring Brett Whiteley, whom we first learned about in Sydney.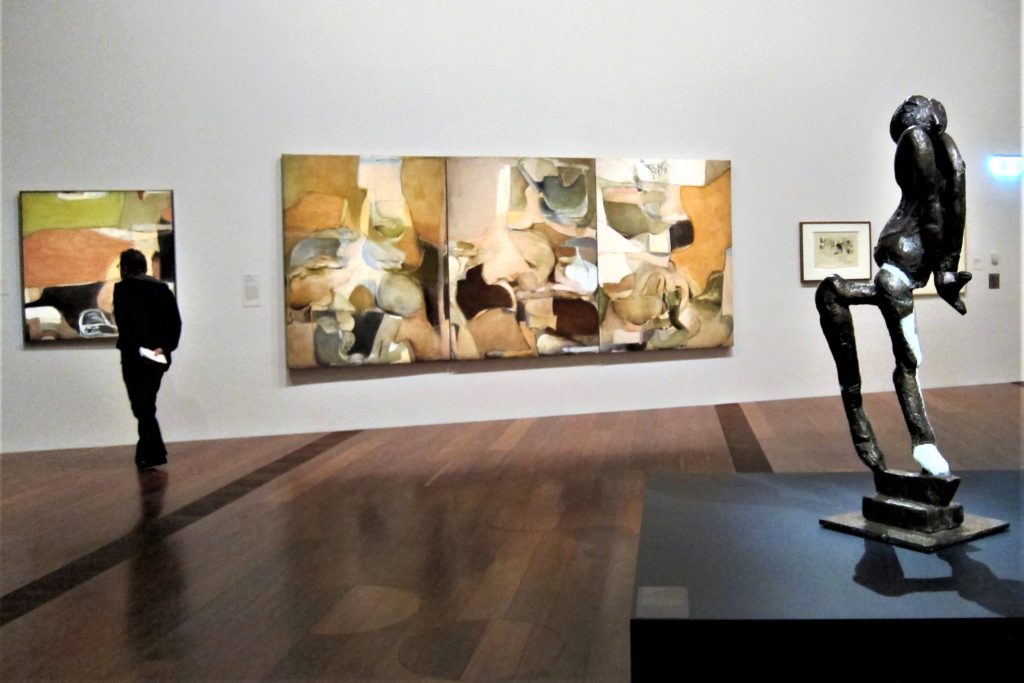 The other artist is George Baldessin.
But we prefer Brett.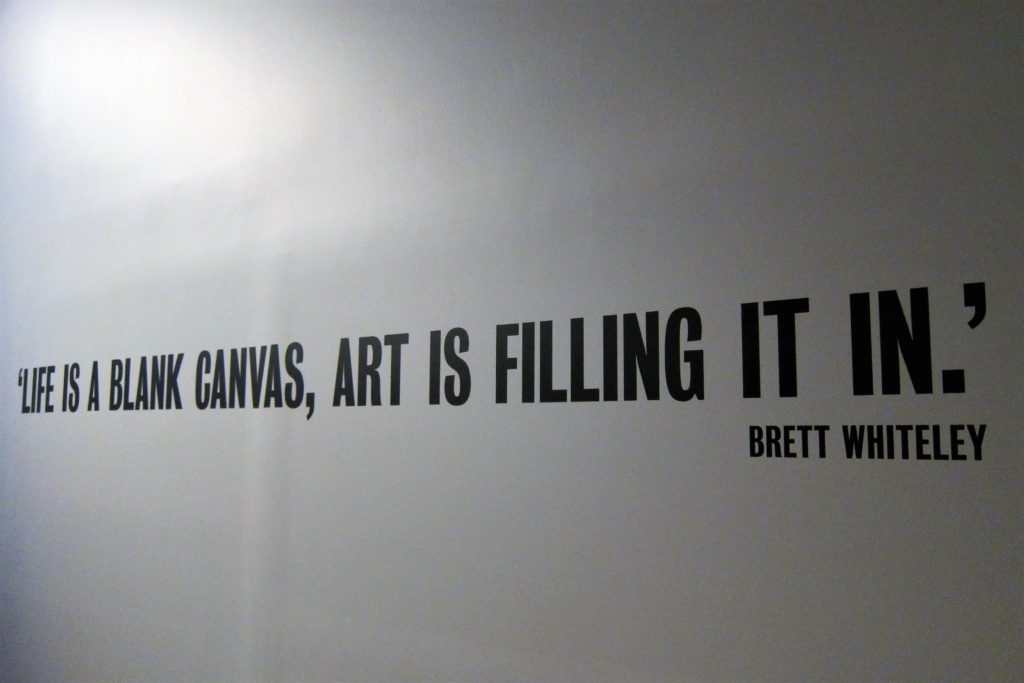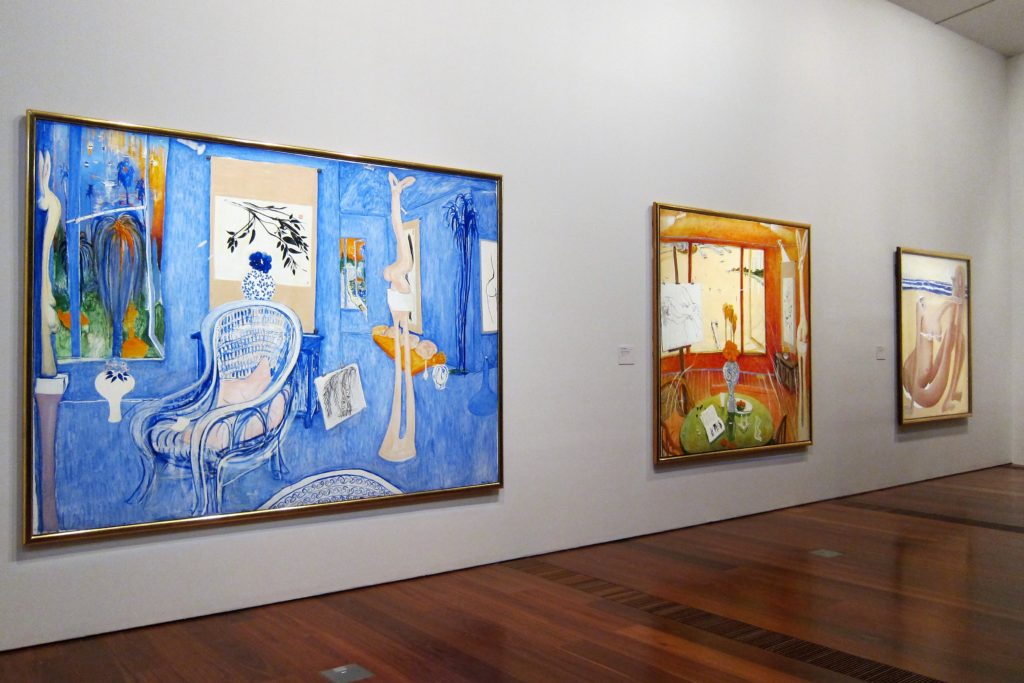 Sight or Insight of the Day – Melbourne
We never free-camp. Often, when people speak of traveling around Australia by camper-van, visions spring up of overnighting on a deserted beach or under the stars alone in the bush. We thought like this as well.
As it turns out, we prefer the luxury of having electricity and proximity to a hot shower. Worth the AUD30 or so, in our opinion.