After a brief overnight in Osaka again, we head for Takayama, in a region of Central-north Honshu (Japan's main island).
The view from the (non-shinkansen) train is more rural than usual.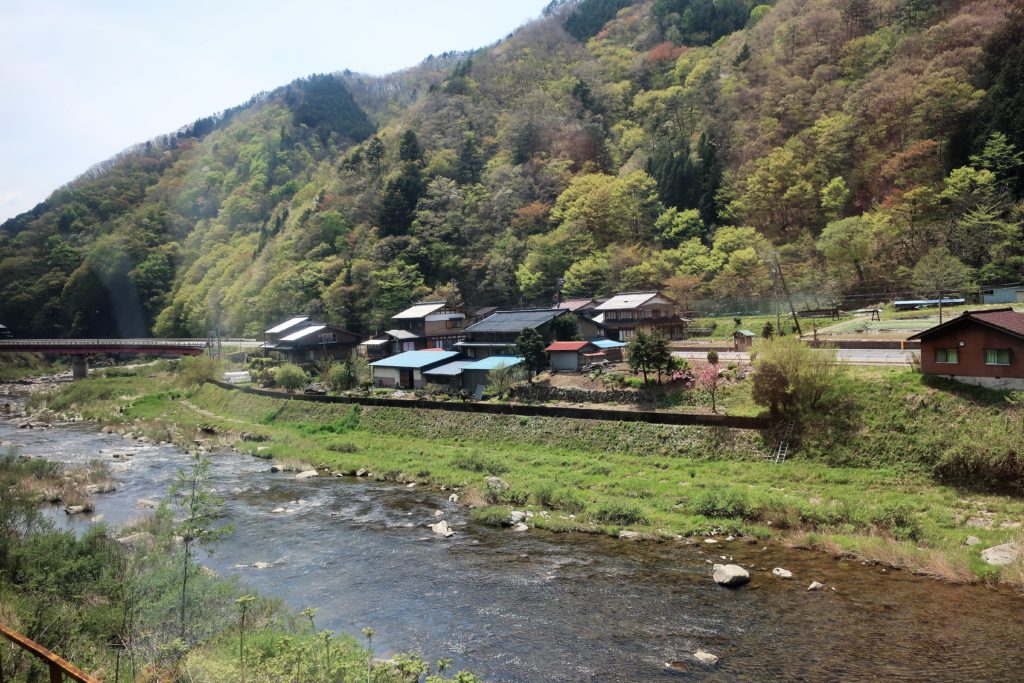 It's in the mountains. They don't call these the Japanese Alps for nothing.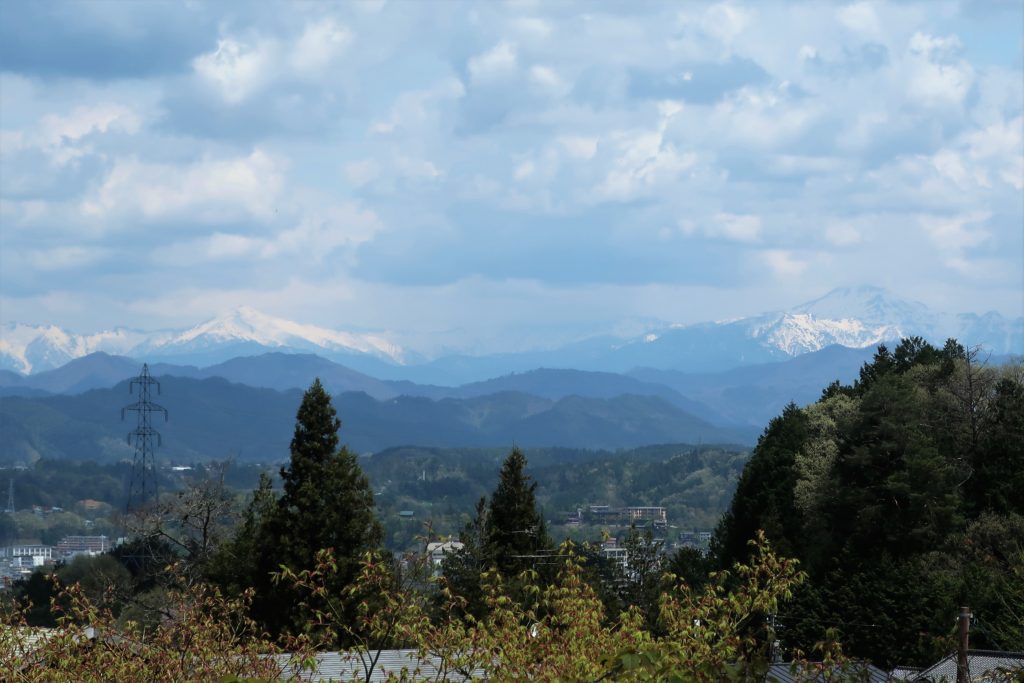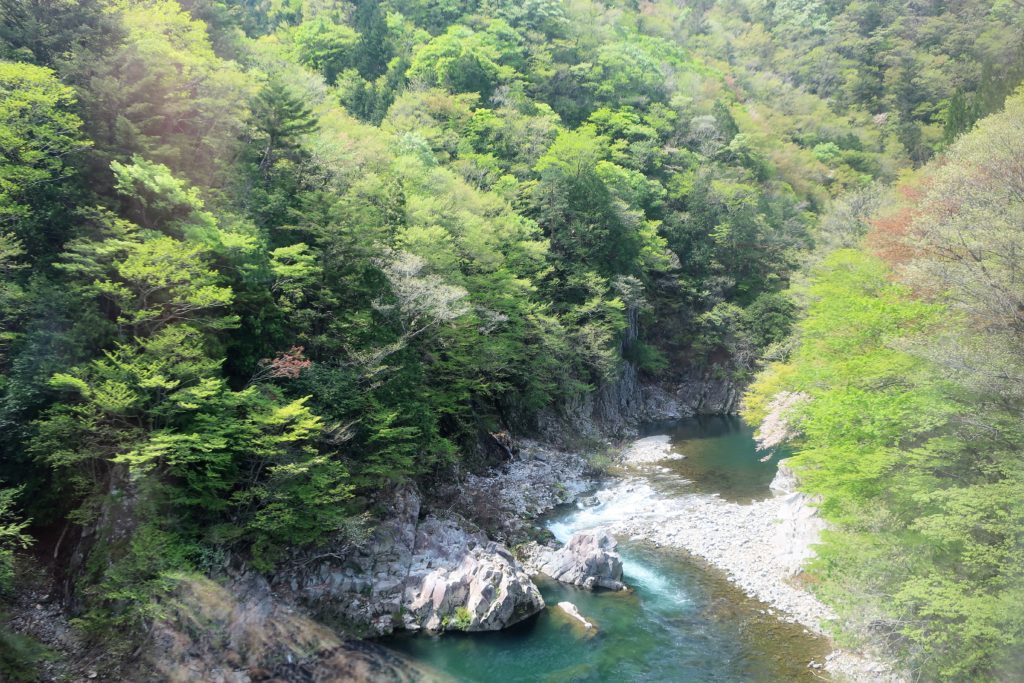 Takayama has streets full of old wooden buildings.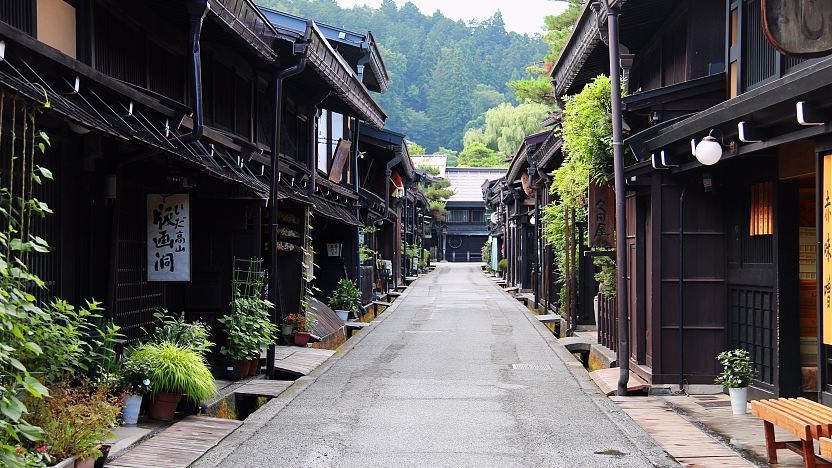 I sample a local specialty – grilled soy-sauce-soaked rice balls on a skewer.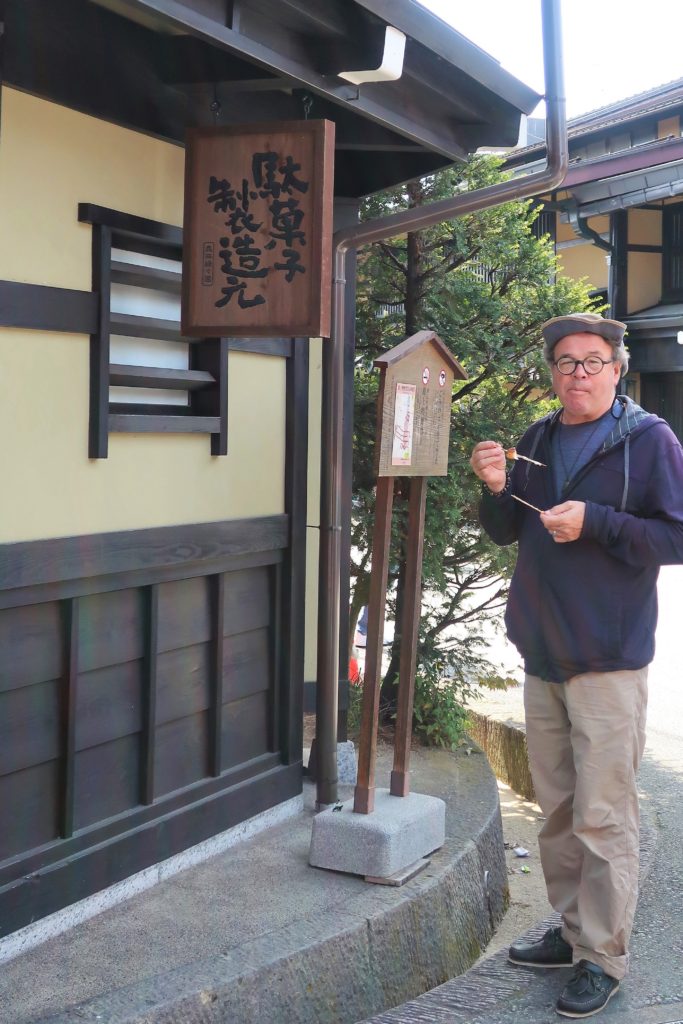 Some kind of festival is going on in the streets.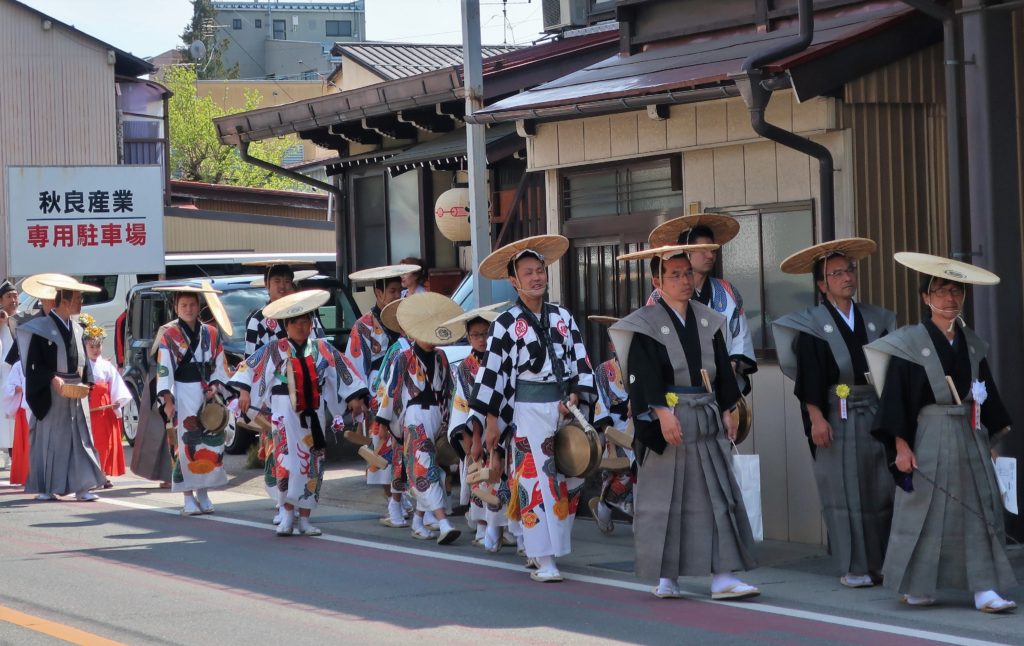 Little girls also get into the act.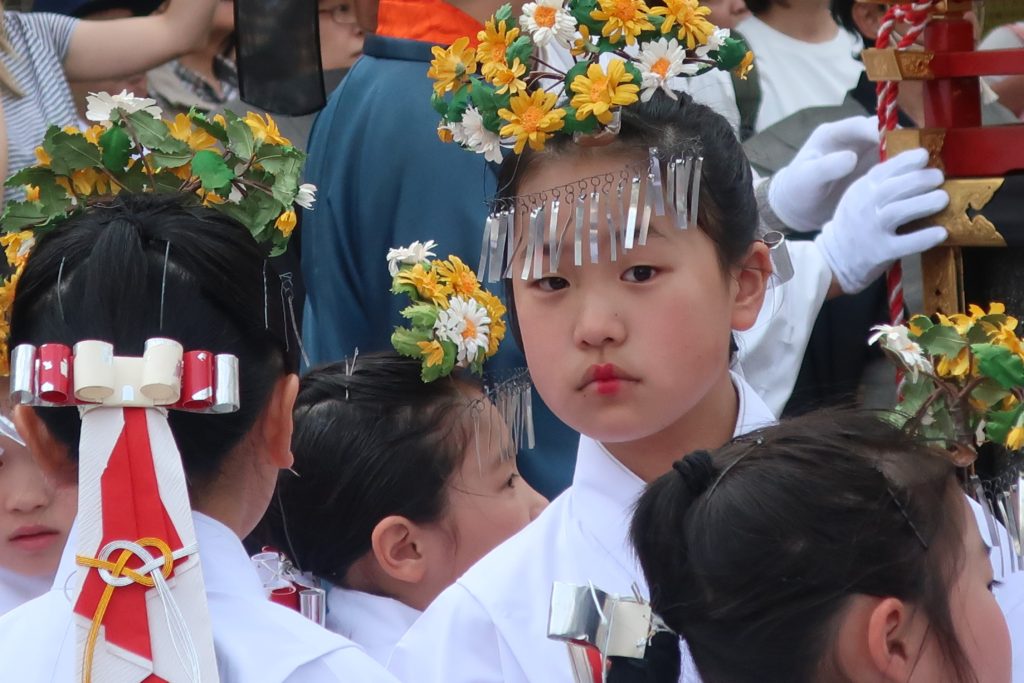 The cherry trees are still in blossom in this cool climate.
Many people have small dogs here. We stop to pet the friendly ones. The owners always say 'Thank you', as if we do them a great favour by honouring their choice in canine companions.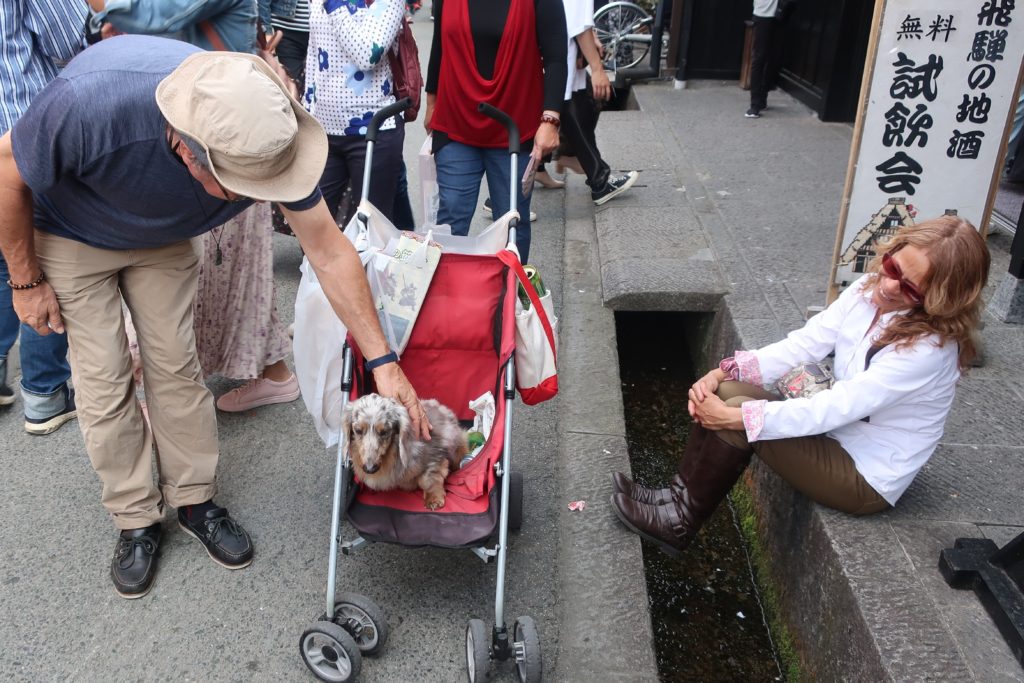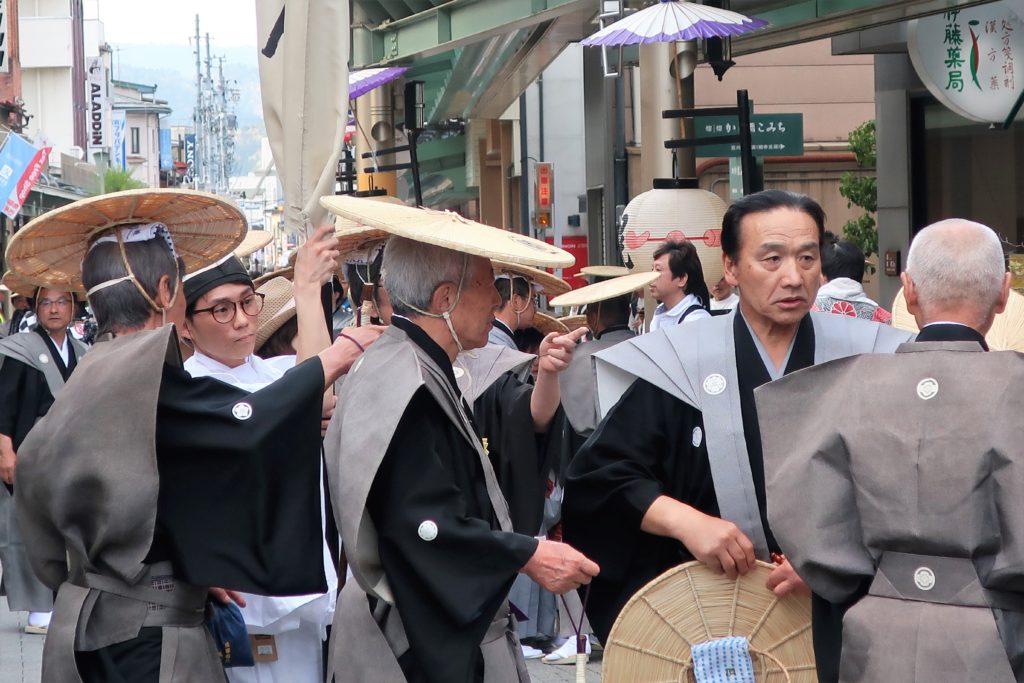 We indulge in a meal of wagyu beef.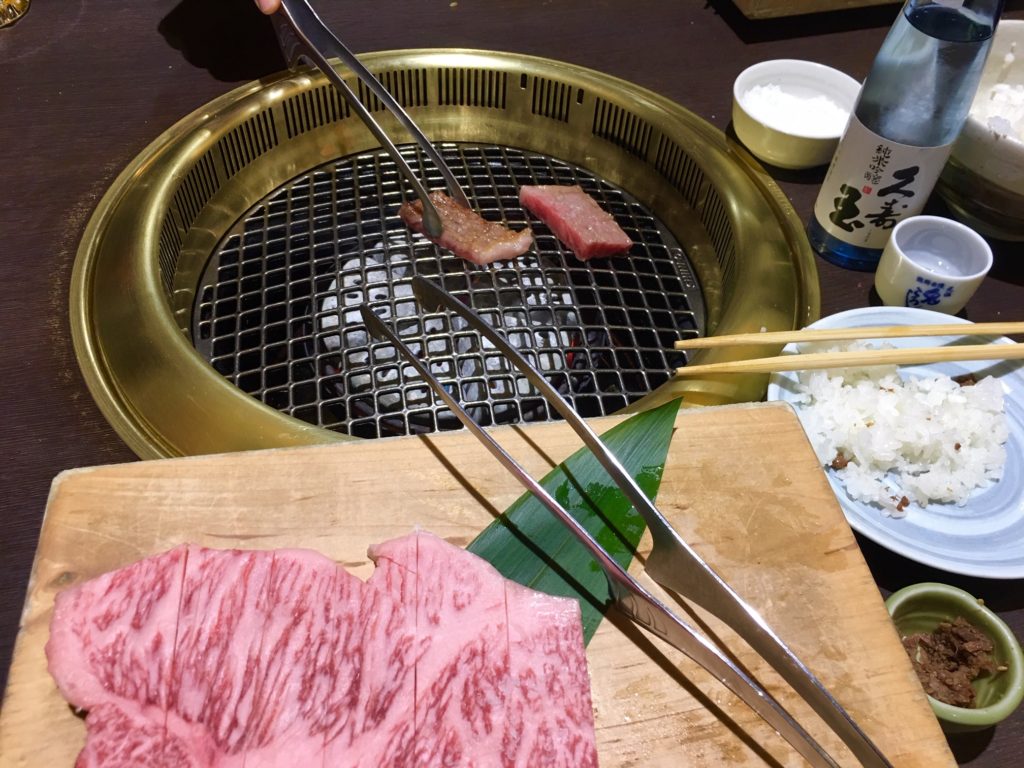 We rent bikes for the day.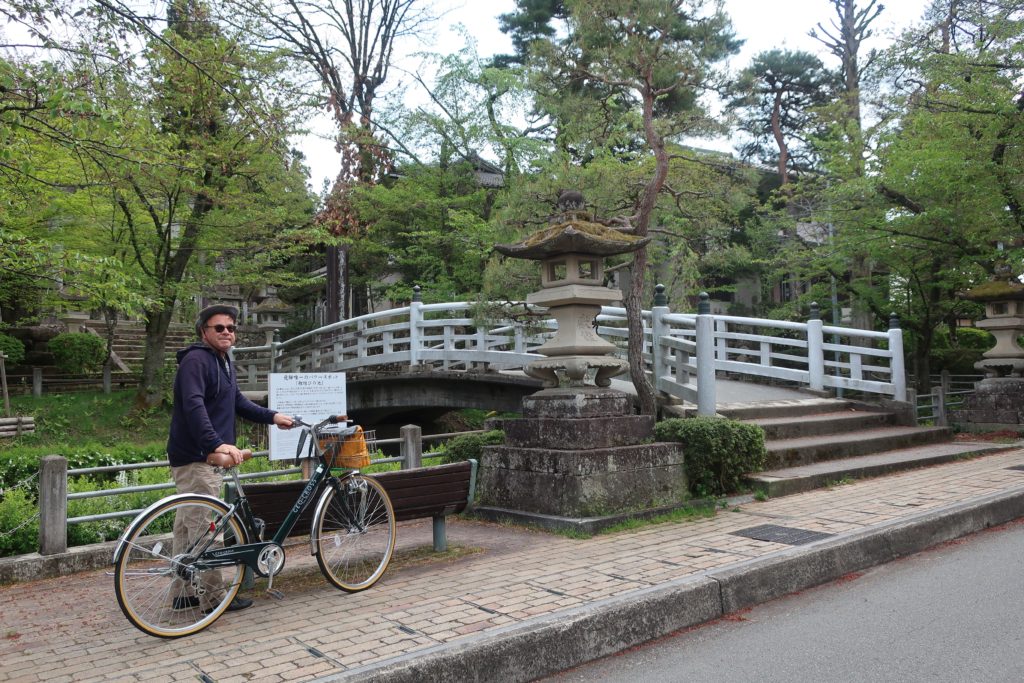 We visit the Hida-no-sato (Hida folk village) a few kilometres away. This features old traditional farm houses relocated from the area and preserved.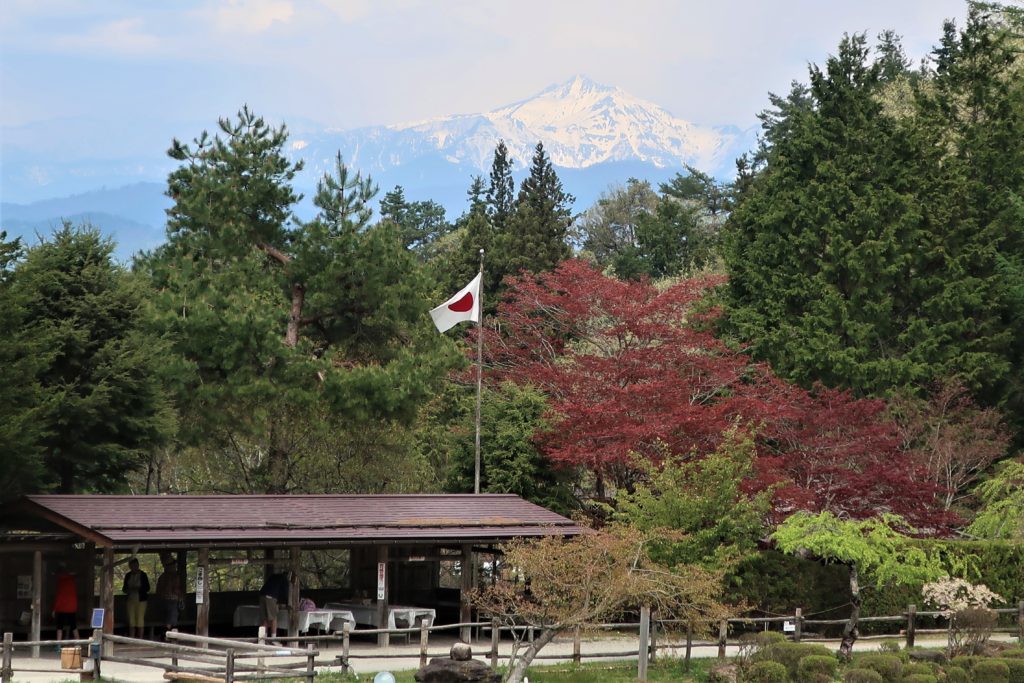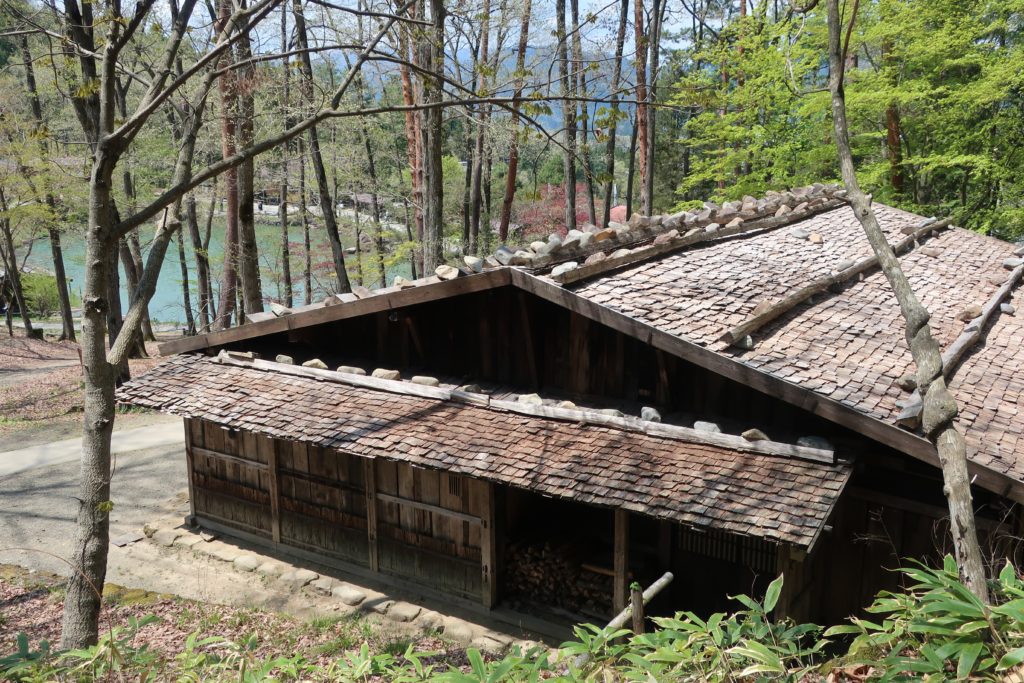 It's good to be away from the big cities for a few days.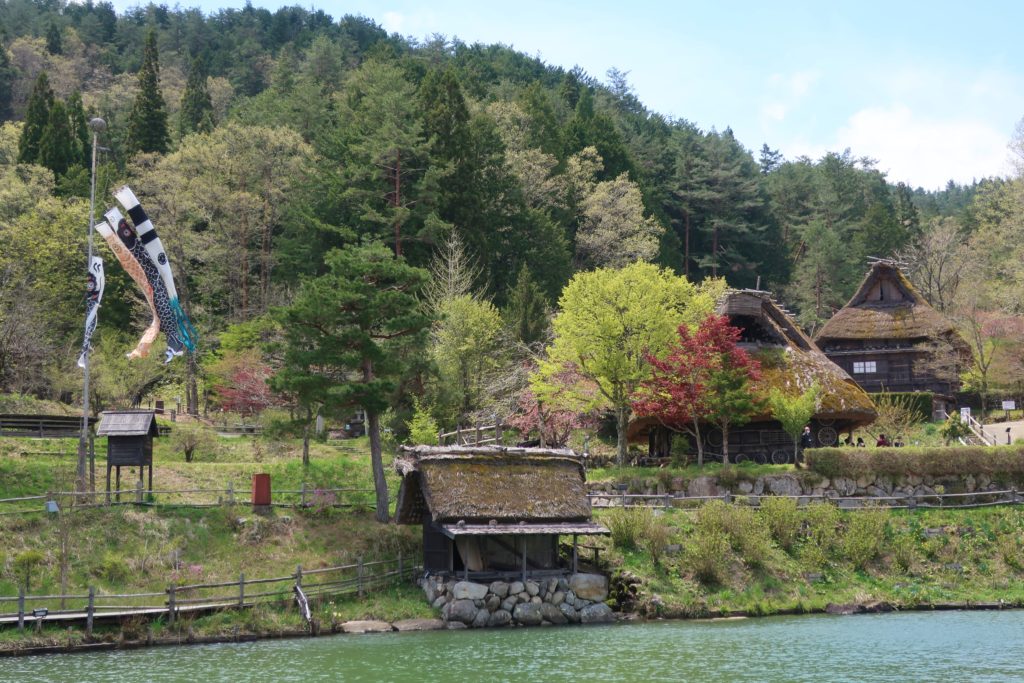 We like these carp streamers. They're called koinobori.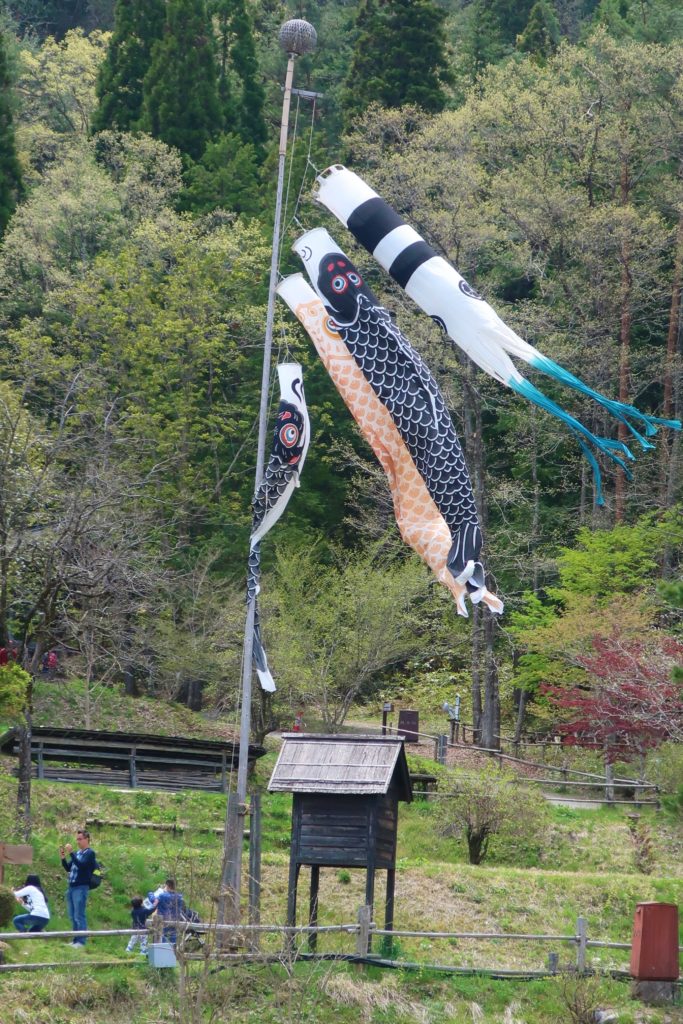 We stop to rest at a small shrine.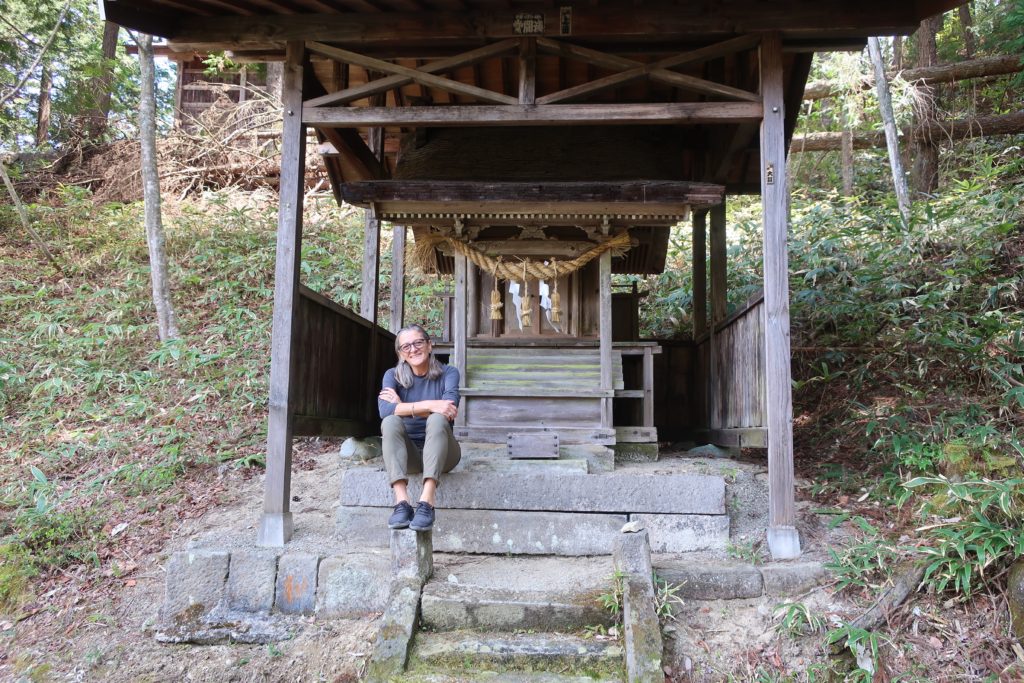 There are bears here. They can be dangerous.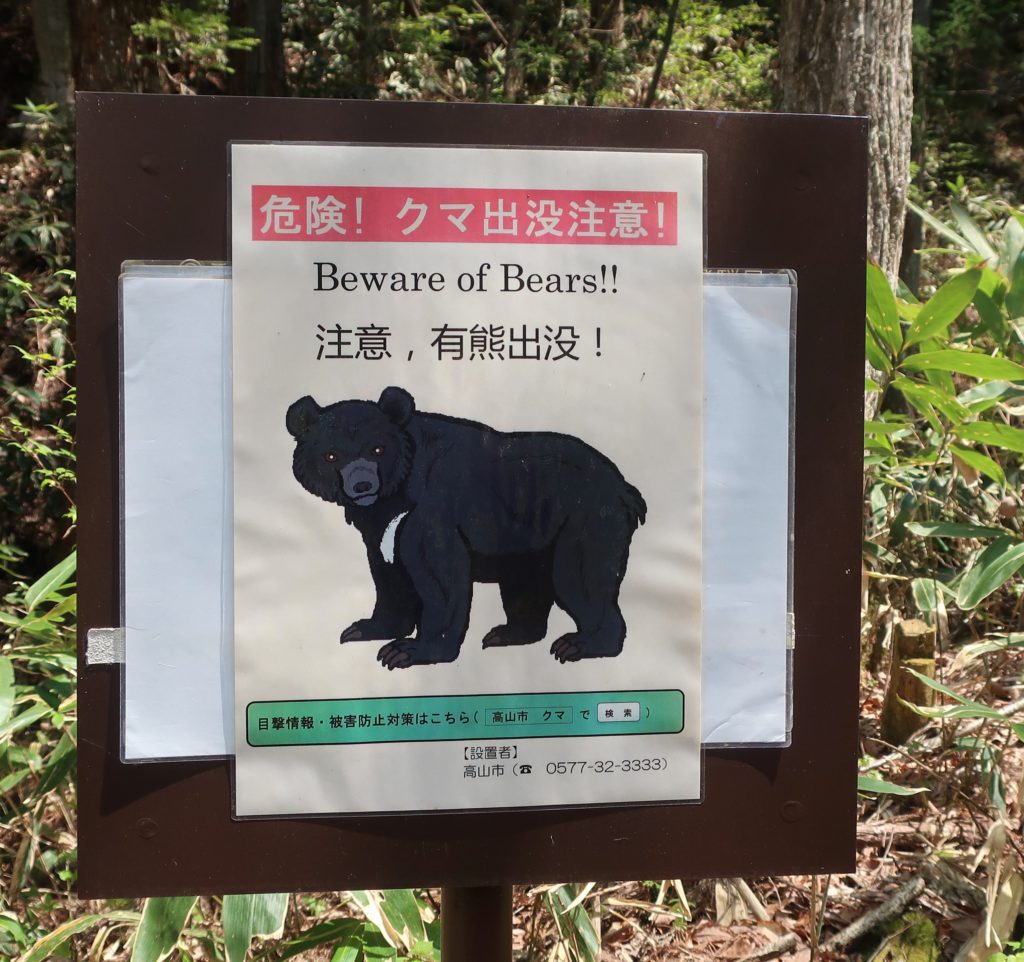 This is the largest koinobori we've ever seen.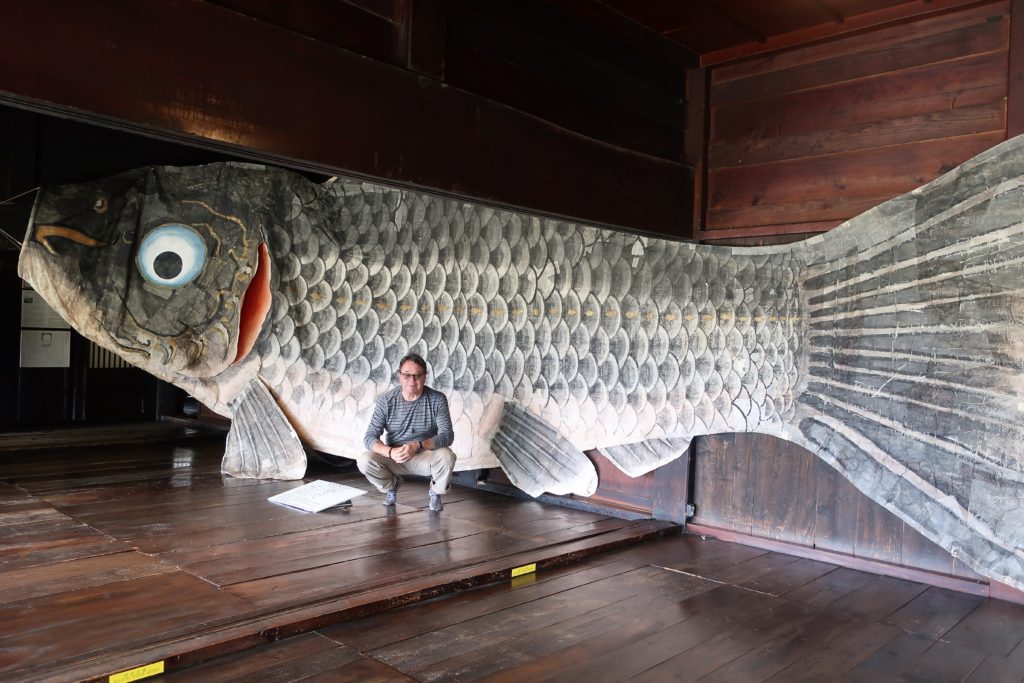 Sight or Insight of the Day
We see this sign when the laundry facilities are not working one day.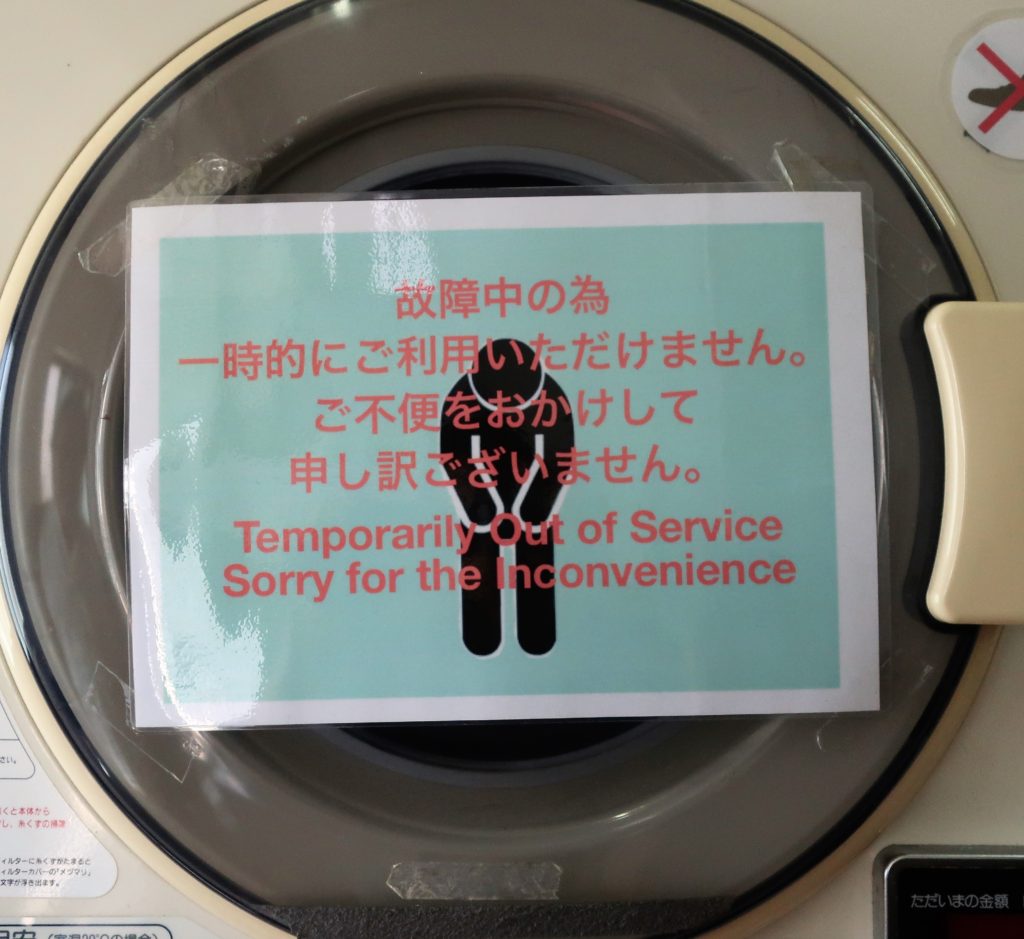 The figure in the sign is bowing. The Japanese bow a lot.
For example, on trains, when the conductor reaches the end of a car, he turns and bows to the people in the car. Then he moves into the next car and repeats.
A bow is a sign of respect, not servility. That people take their jobs seriously, no matter how humble, is a refreshing change from elsewhere in the world, where people's attention can't be pried from their cell phones with a crowbar.