While in town, we visit the Sapporo brewery.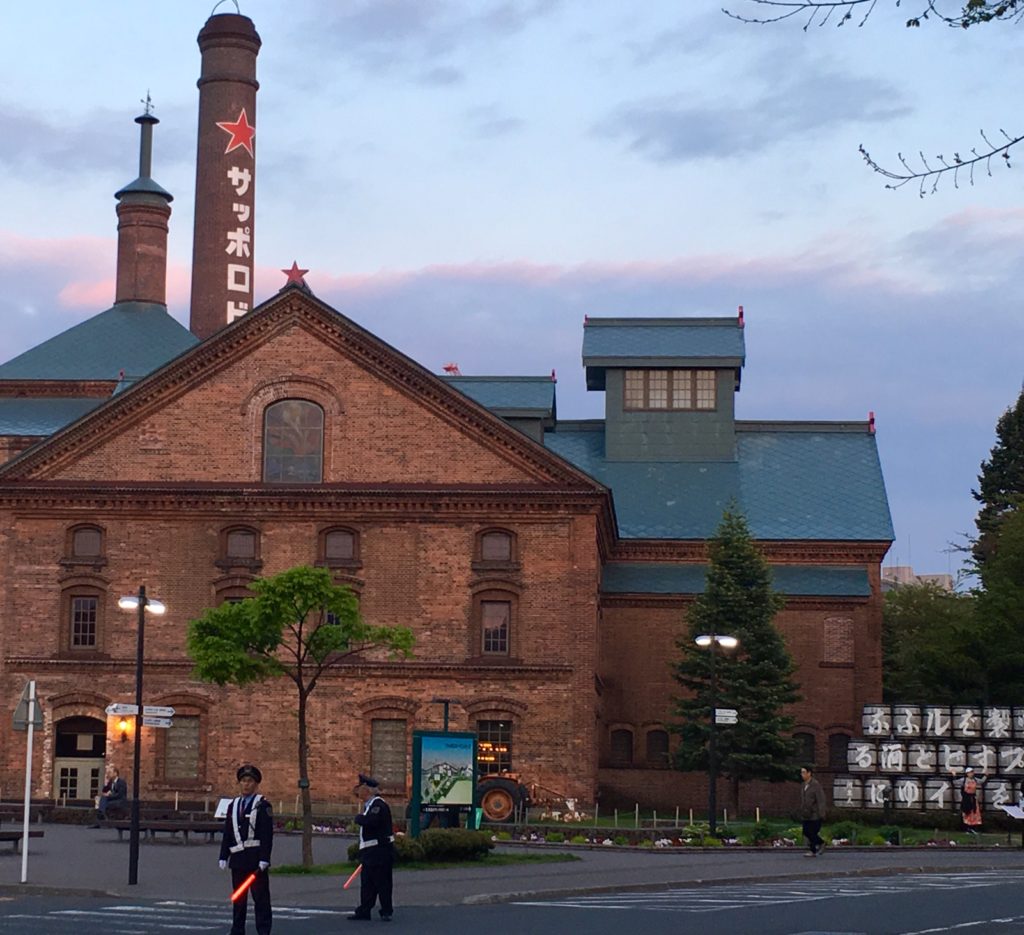 This is the oldest brand of beer in Japan. They also own Sleeman Breweries in Canada, we learn.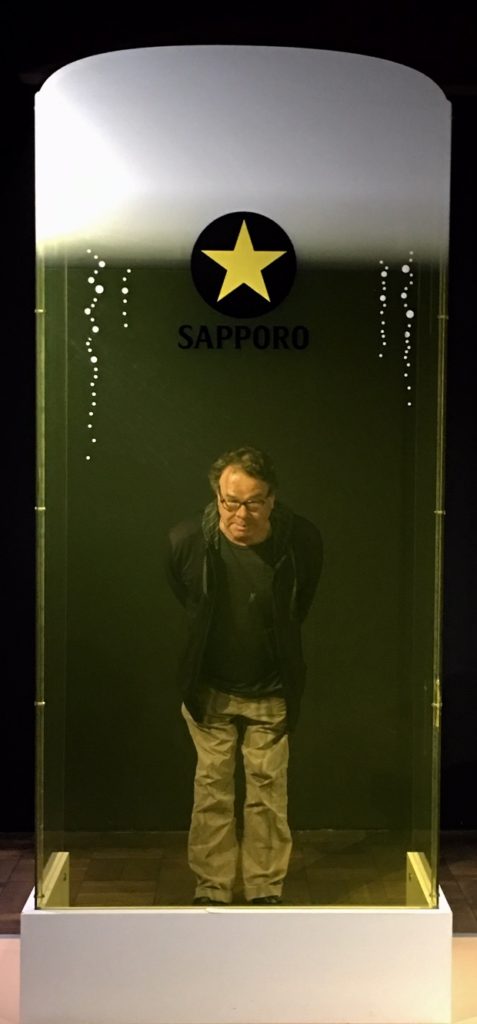 At the brewery, we have a grilled lamb dish known as a 'Ghengis Khan' (transliterated into Japanese as 'Jingisukan', a Hokkaido specialty.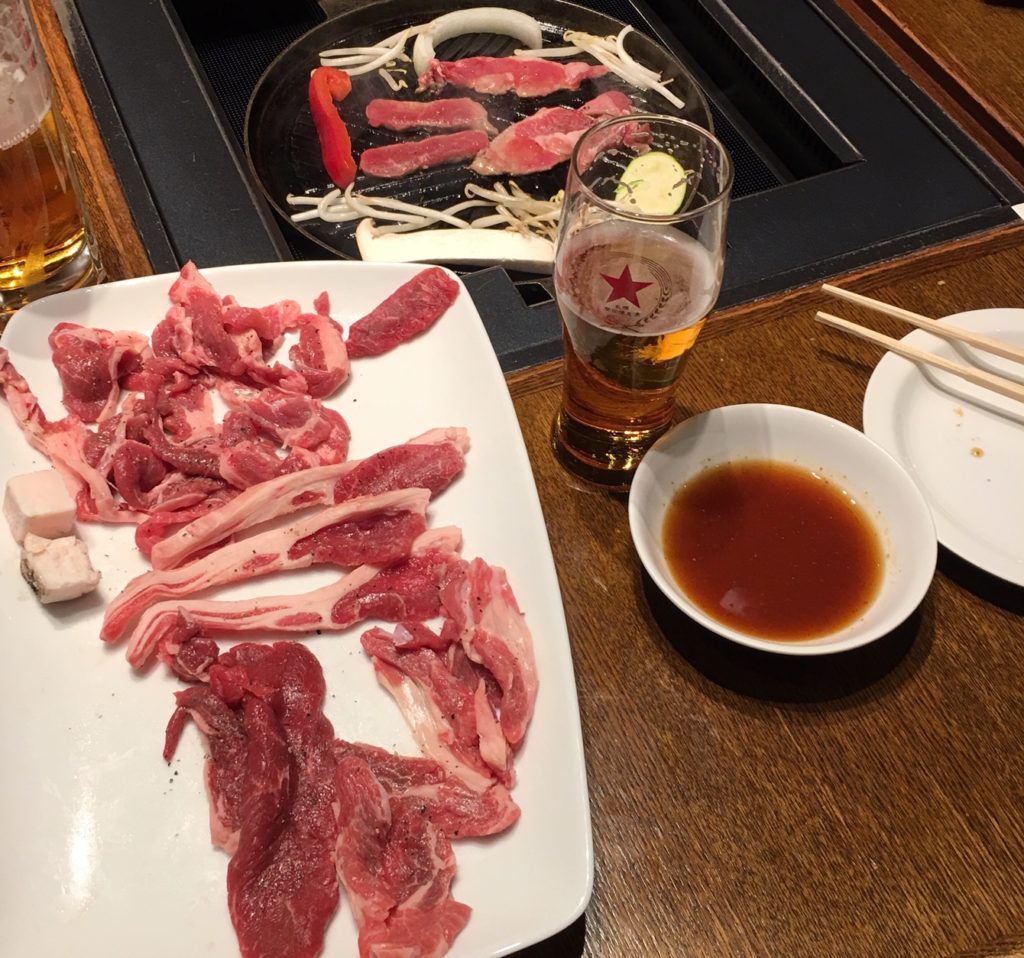 We rent another car and set out.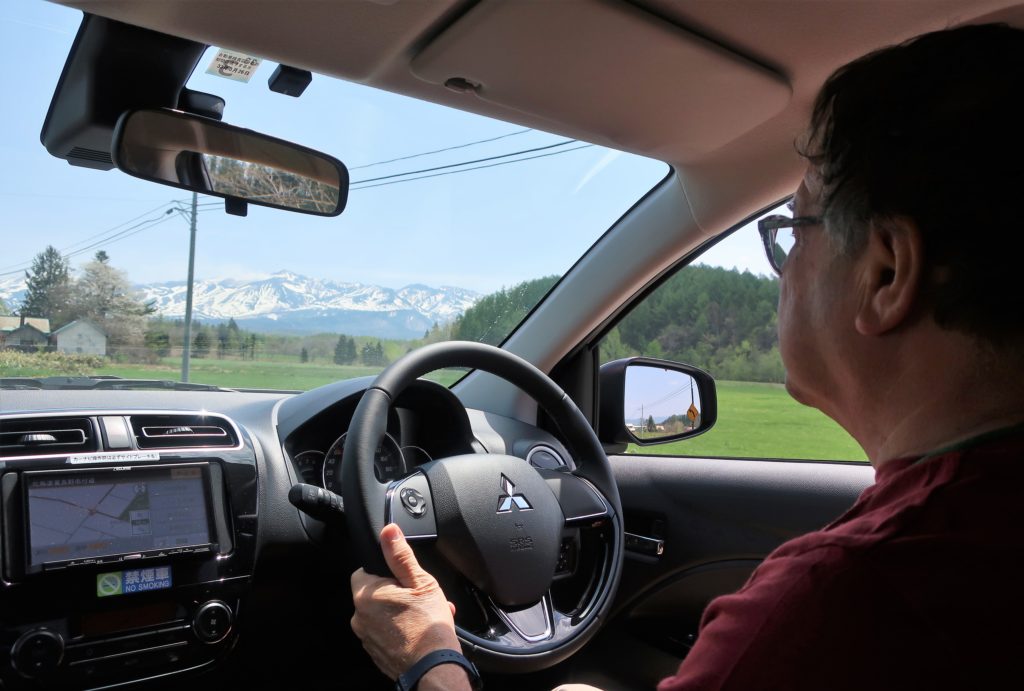 Hokkaido is a beautiful place to drive around. Excellent roads and little traffic.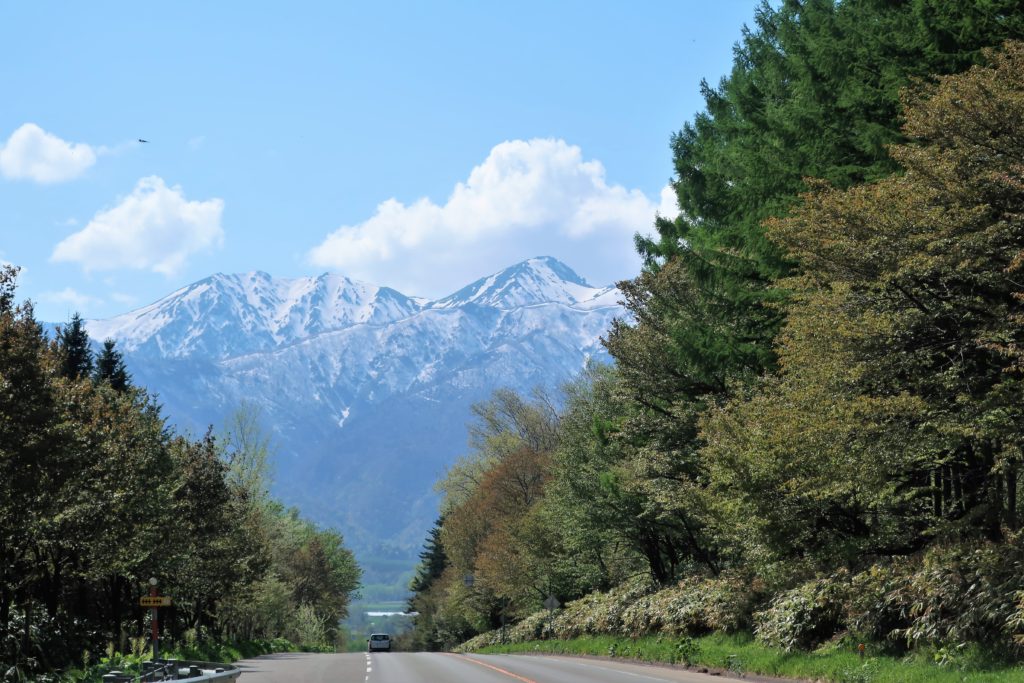 Our first stop is Furano. A big skiing spot in the winter, it's also known for its agriculture. We have a wine and cheese party with local, um, wine and cheese.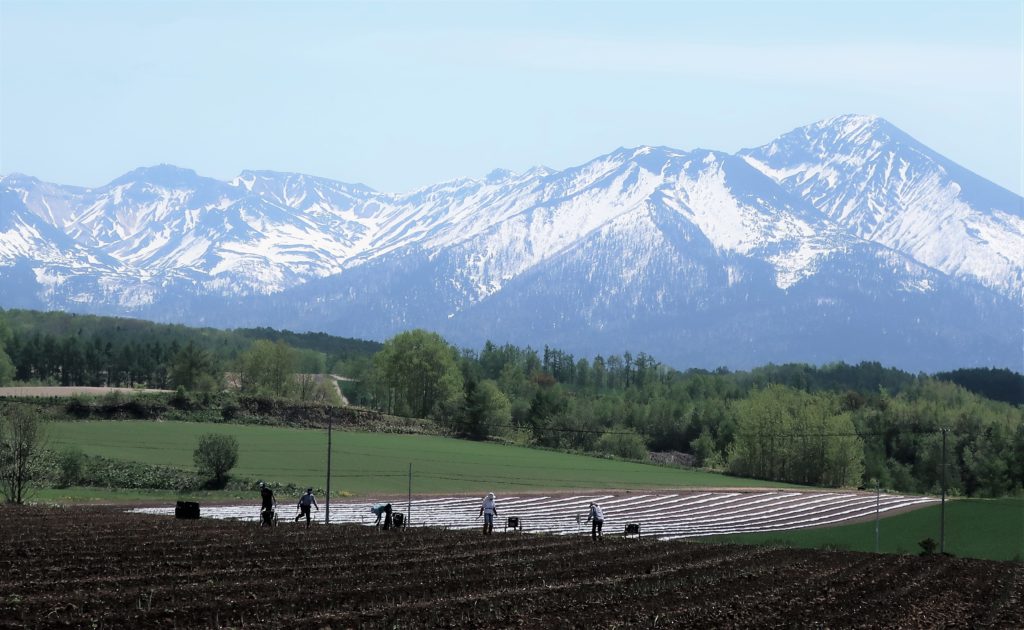 Below, You can see a fumarole puffing out from the mountain just to the right of centre.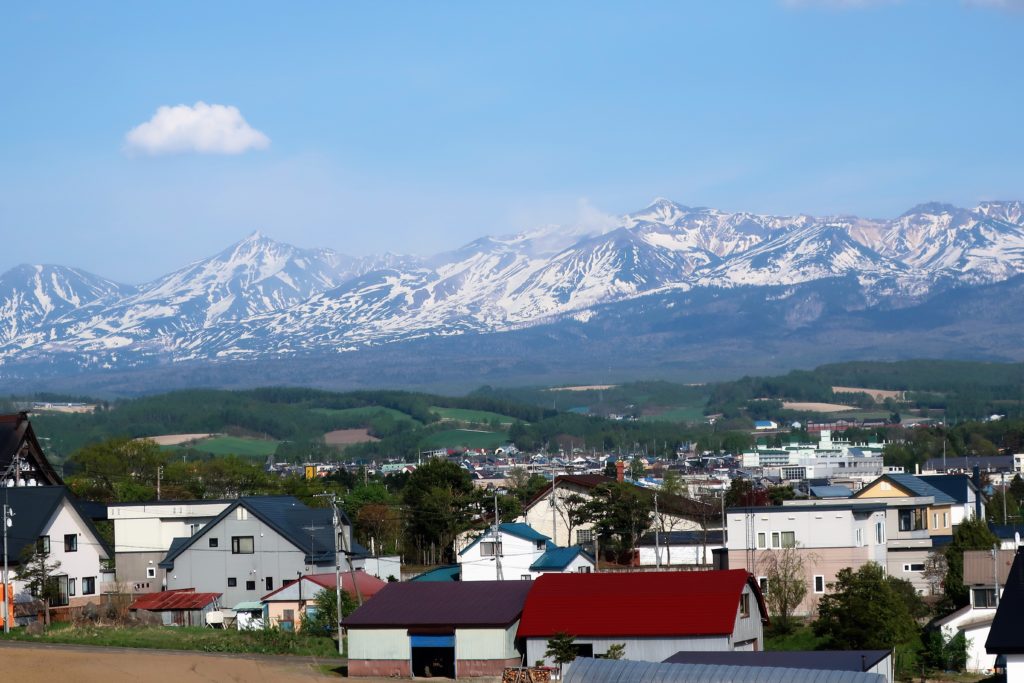 Our car is claret-coloured and grape-shaped. We name him Merlot.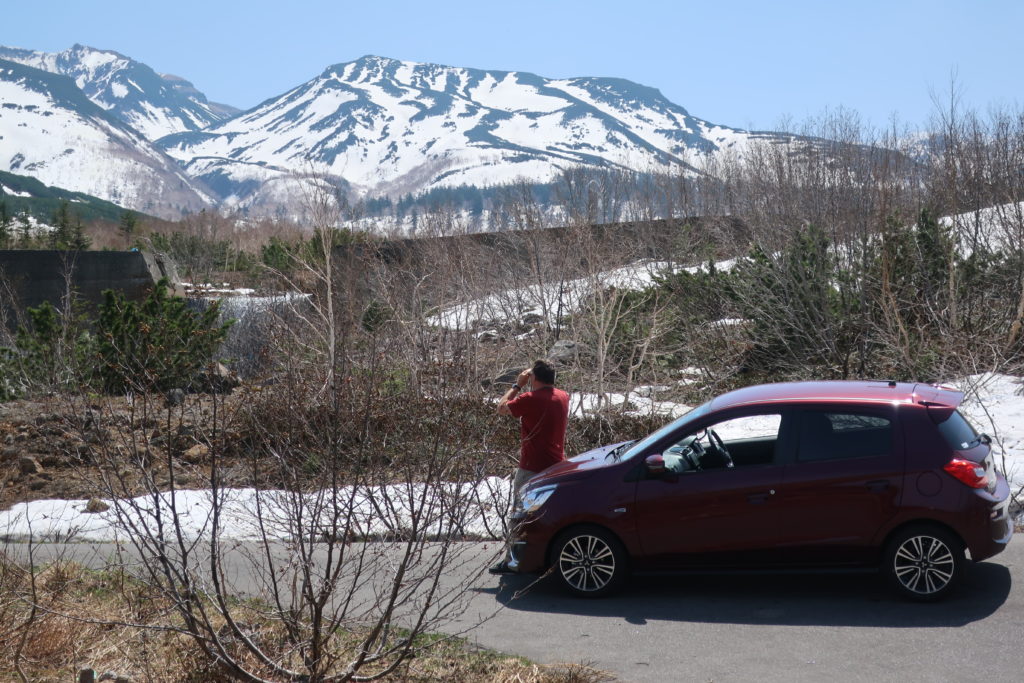 Once again, we would not have been able to rent a car without my sister's help in sending us International Drivers Permits.
Lake Akan is on our route.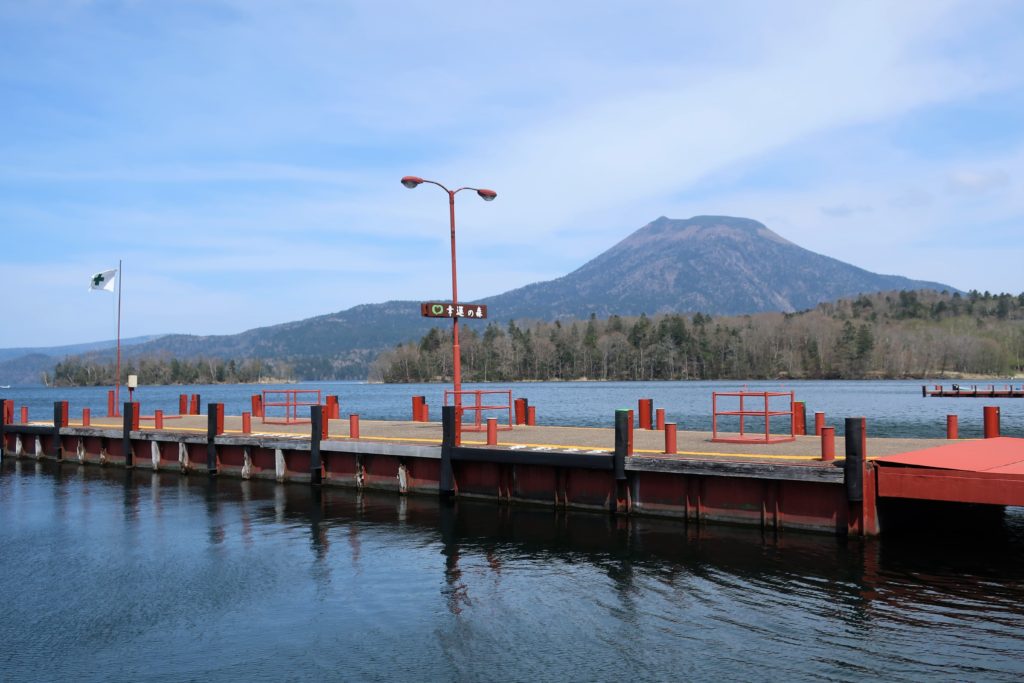 One of Lake Akan's claims to fame are these marimo, or round balls of algae.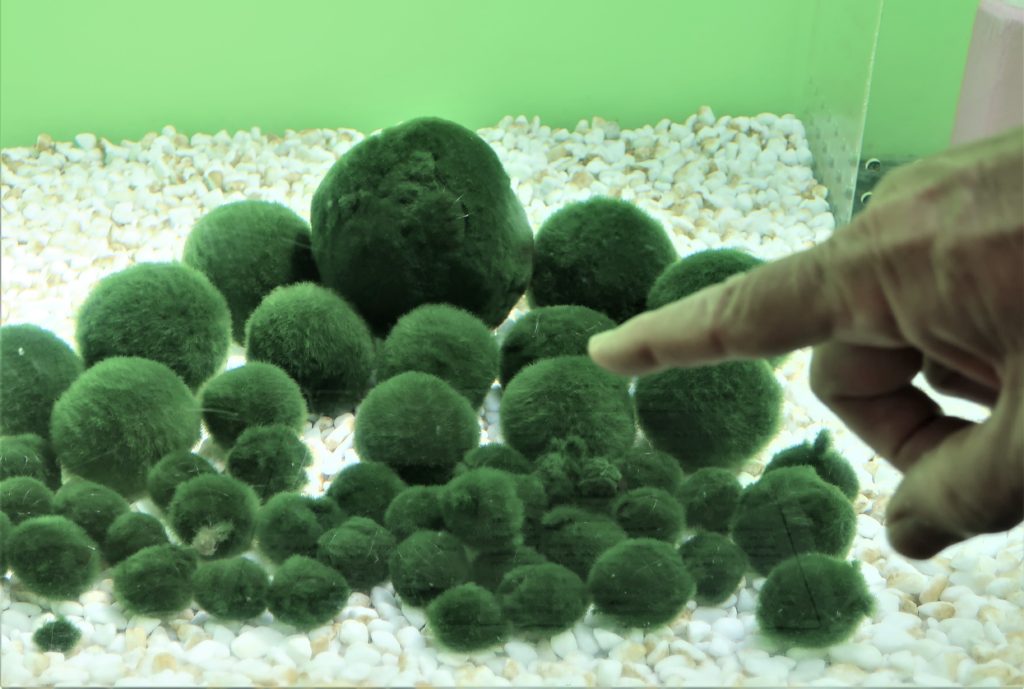 Wikipedia says the marimo population is declining. Probably because the tourist shops are full of jars of marimo for sale as souvenirs.
Lots of wildlife in Hokkaido. We see deer on the road. And foxes.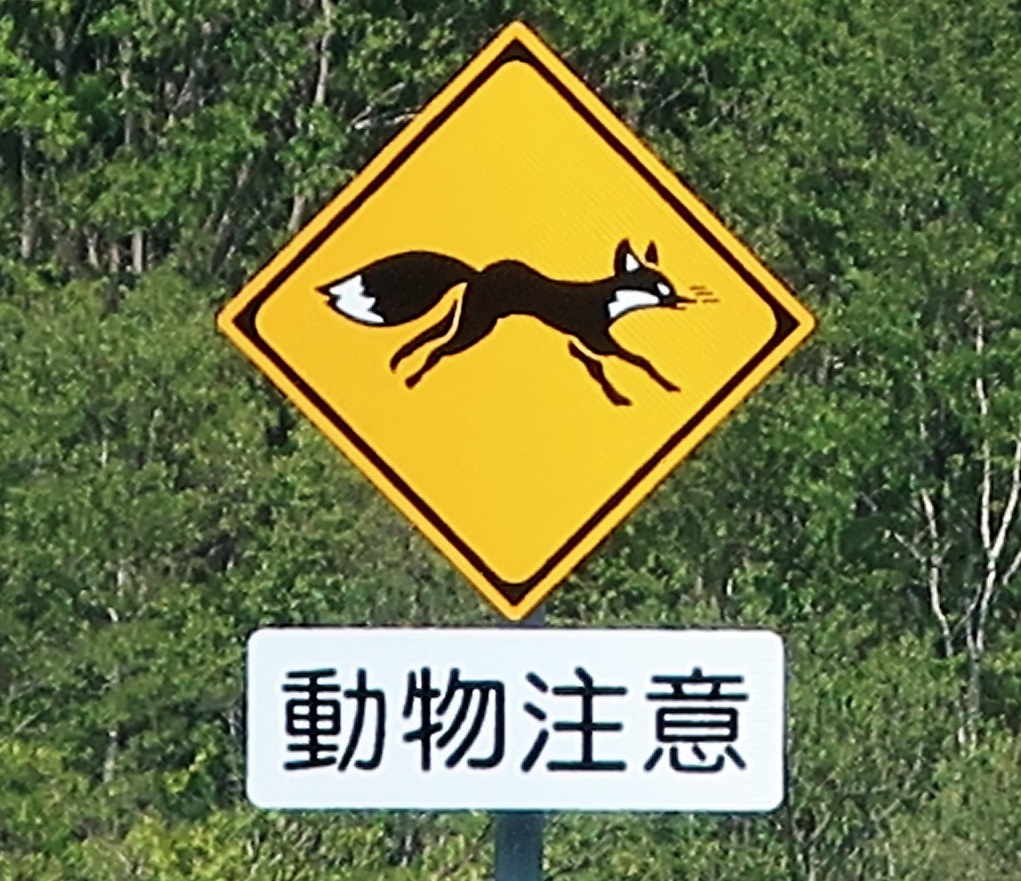 We see this one in the middle of the road. When we stop, not only does he not run away, he casually trots back to our car to have a closer look.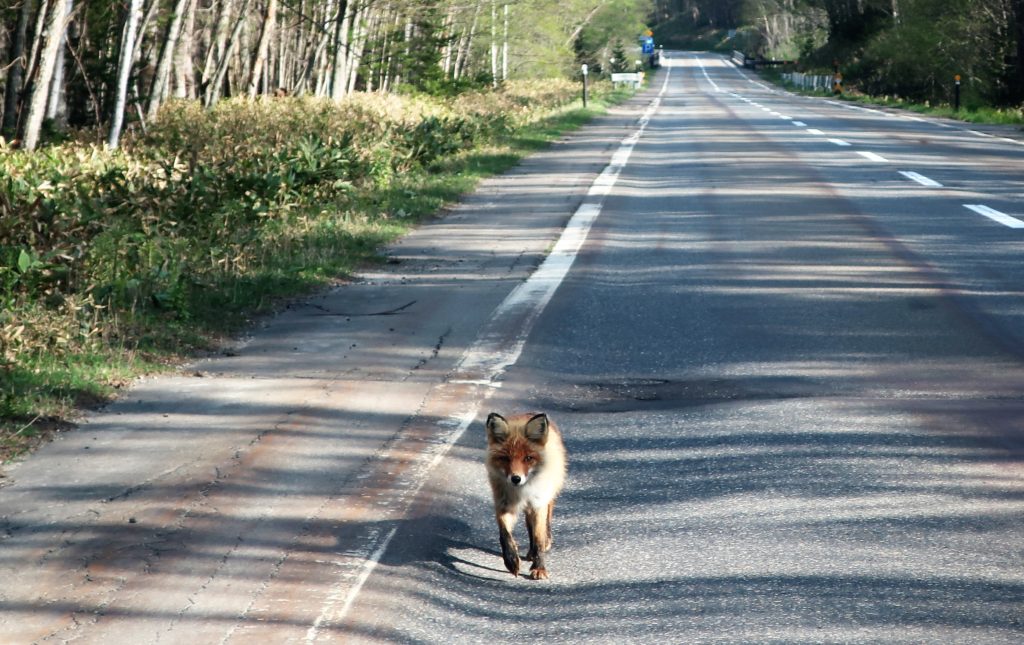 While driving on the Shiretoko Peninsula early in the morning, we see a mamma bear and two cubs crossing the road. We only catch a fleeting glimpse through the mist, but we are impressed.
The bears here in Hokkaido are huge, unlike the ones on Honshu. They're related to grizzlies. I've lived in Canada most of my life and I've never seen a wild bear. Strange that the first country I see one in is Japan.
The Shiretoko Peninsula is has a very remote feel.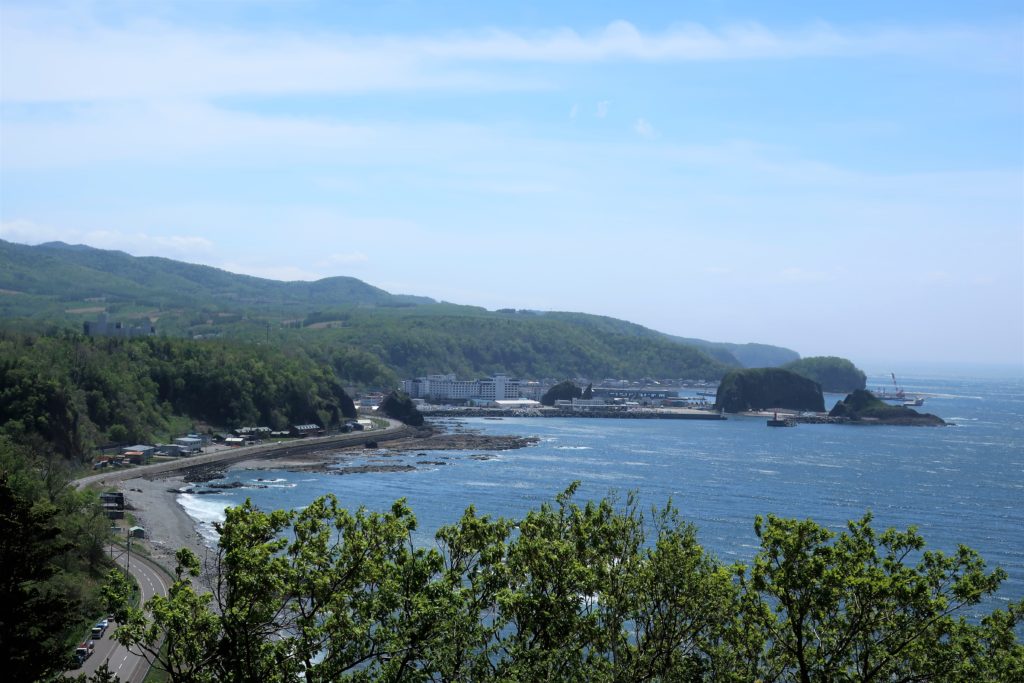 At the top of the Shiretoko Pass, you can see the Russian island of Kunashir in the Sea of Okhotsk. (In fact, the Russians stole this island and others at the end of WWII. Long story.)
While driving we run into a severe dust storm.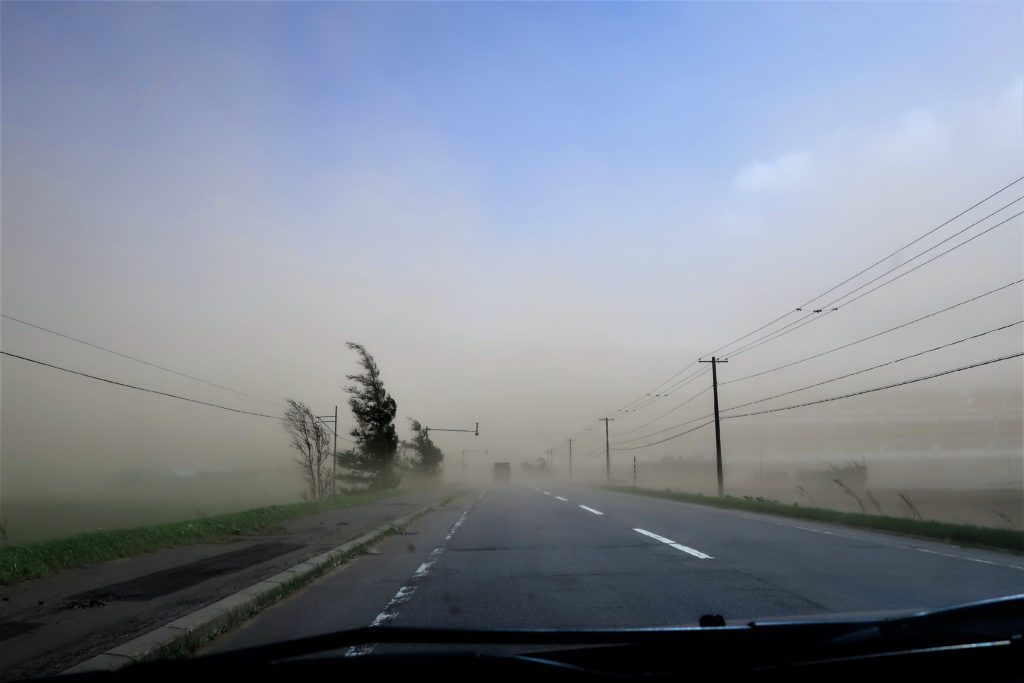 From time to time, we stop in Japanese roadhouses called Michi-no-Eki. This one is shaped like a cargo ship.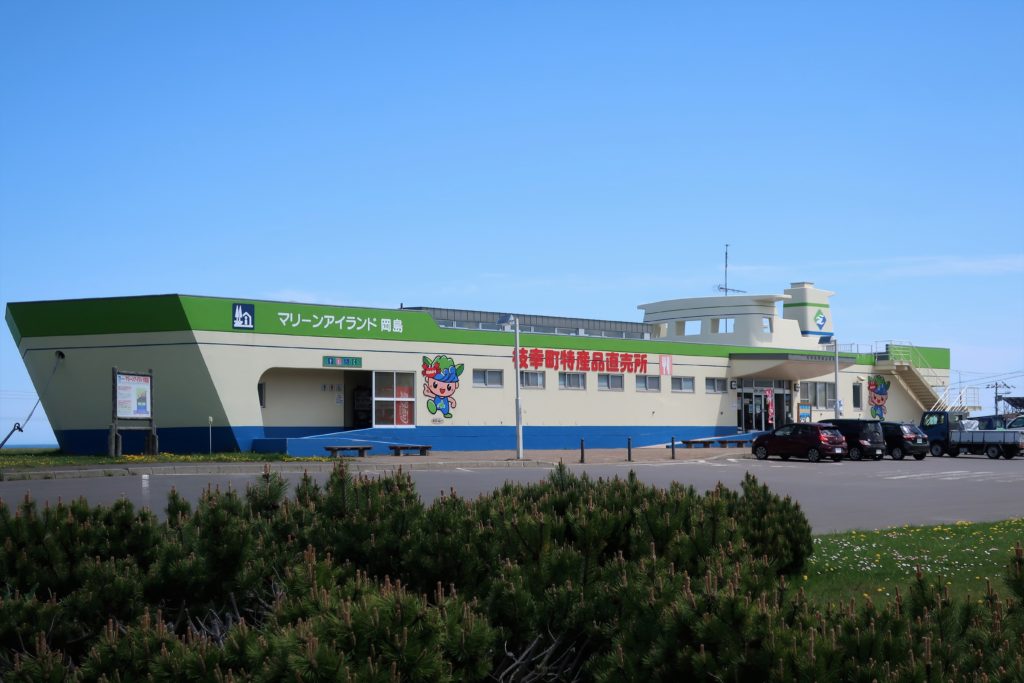 It has interesting local products for sale.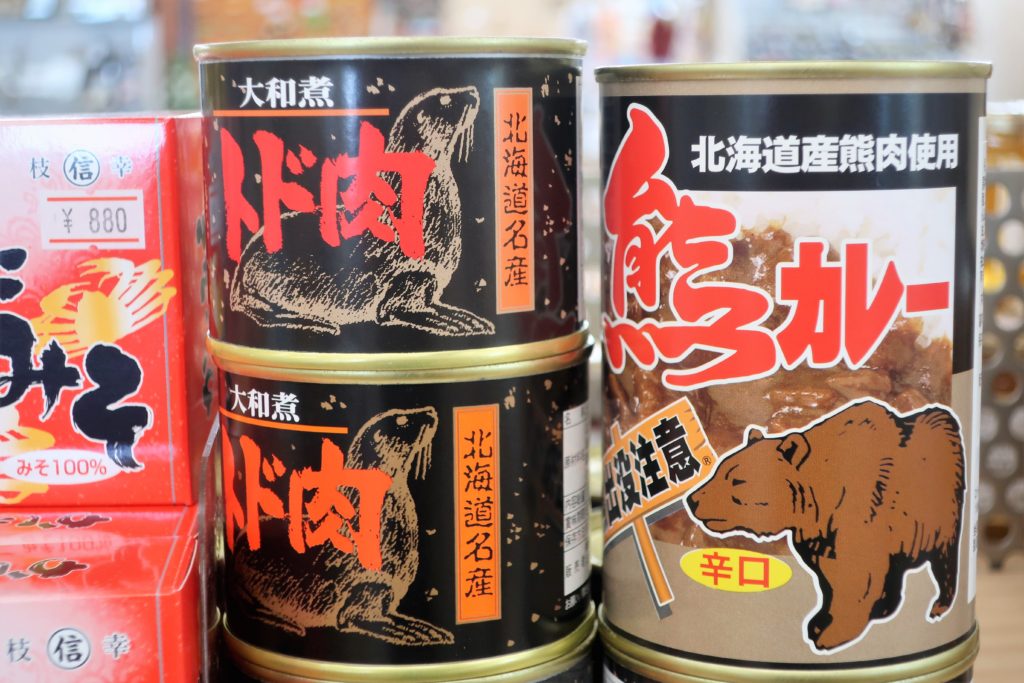 We reach Wakkanai, the northernmost point of Japan.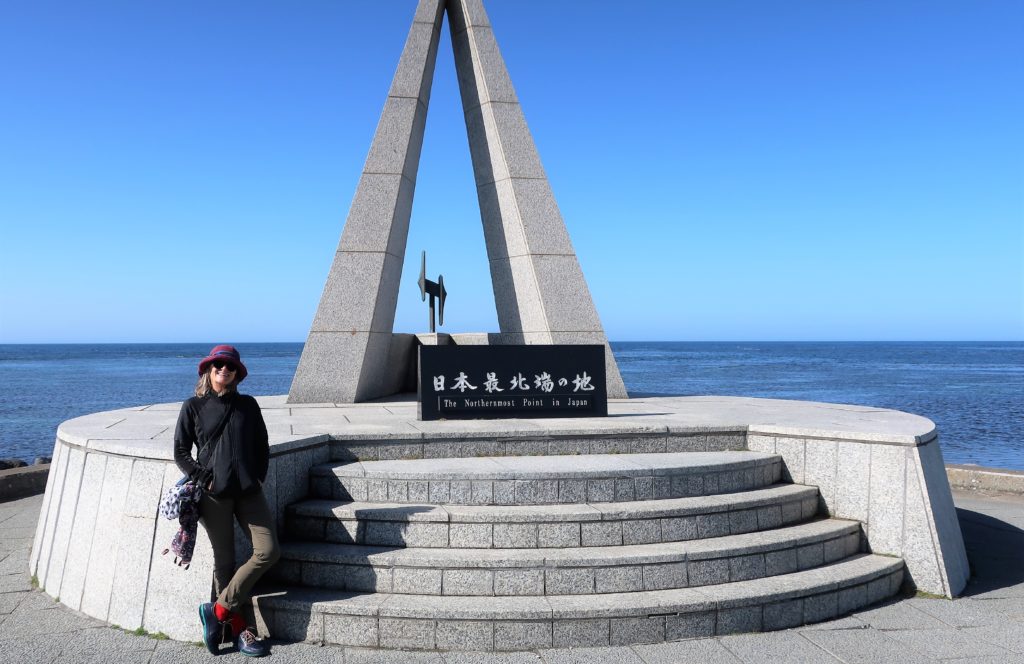 There is an irregular ferry from here to nearby Sakhalin Island in Russia. (Sakhalin Island became known to the world when the Soviets shot down a Korean Airlines 747.)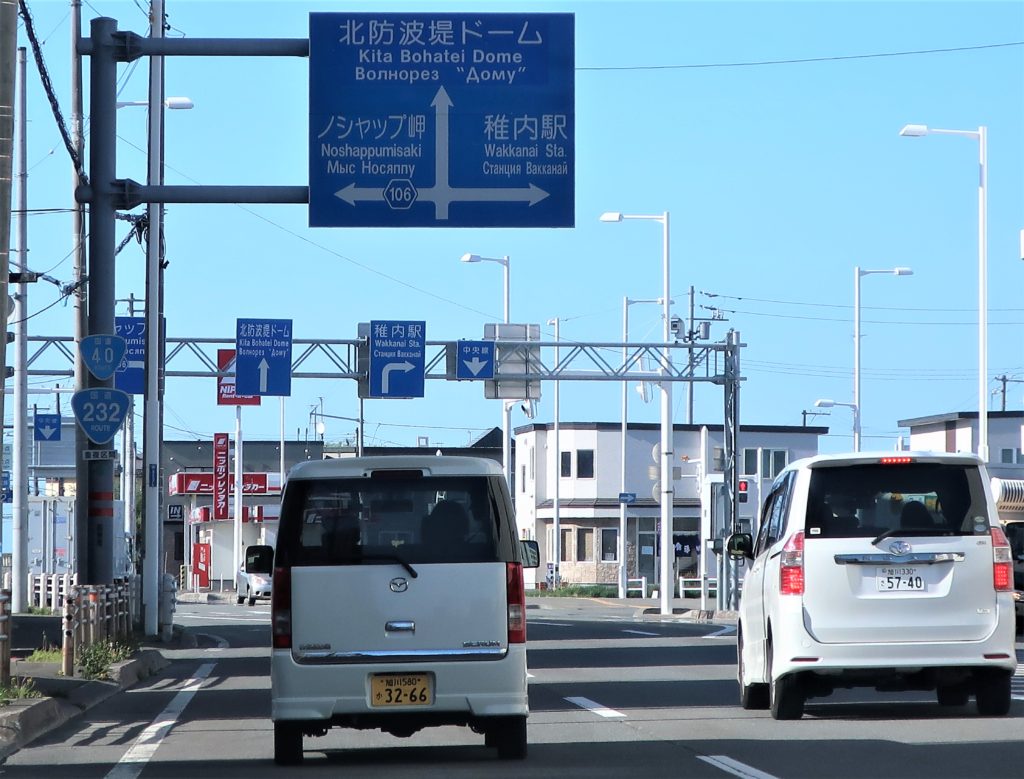 Throughout the north of Hokkaido you see abandoned homesteads. We remember seeing similar sights in Iceland.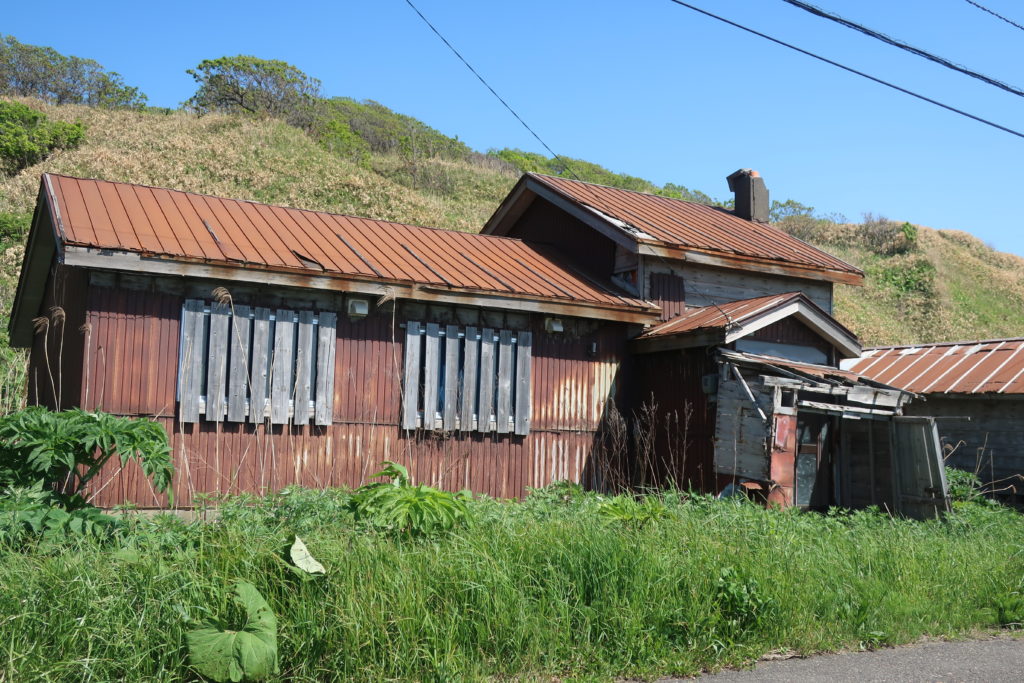 We guess that some environments are just too severe to live in. Especially in winter.
We carry on down the west coast of Hokkaido.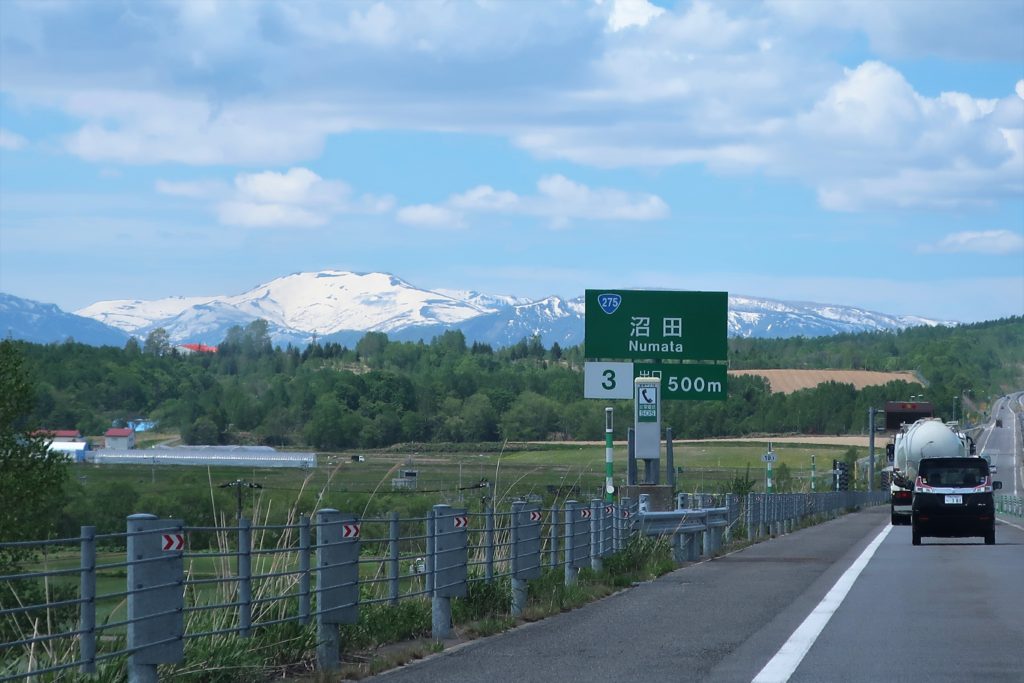 We come to Otaru, a former major trading town. A canal runs through the centre.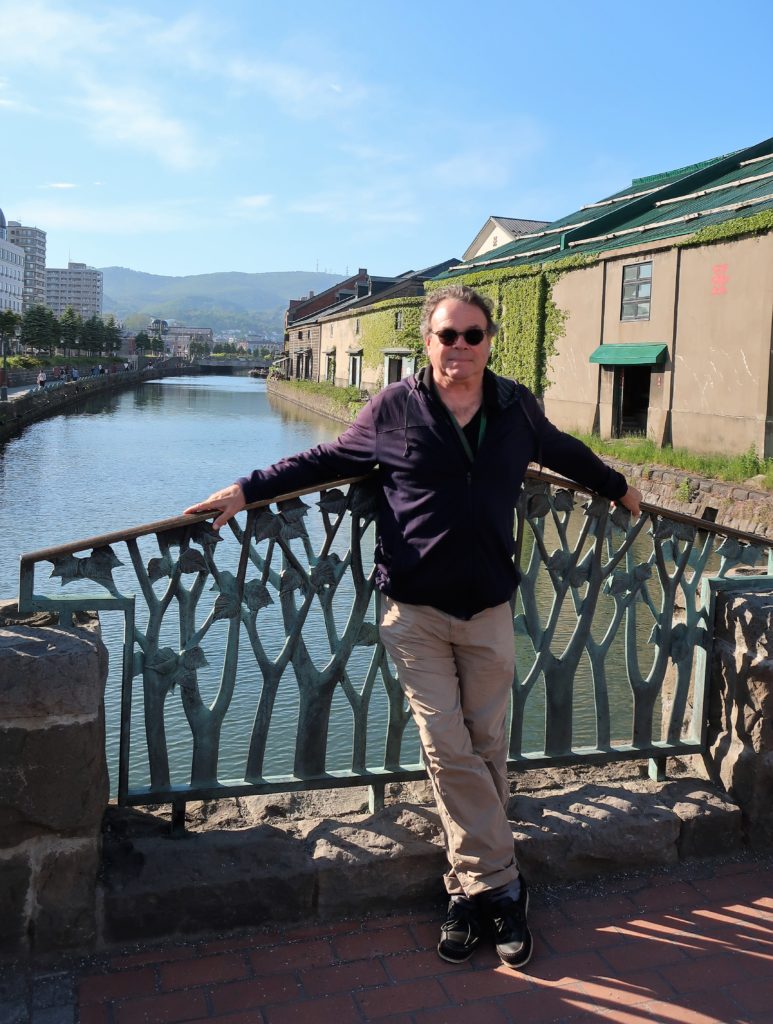 There are warehouses left over from the glory days.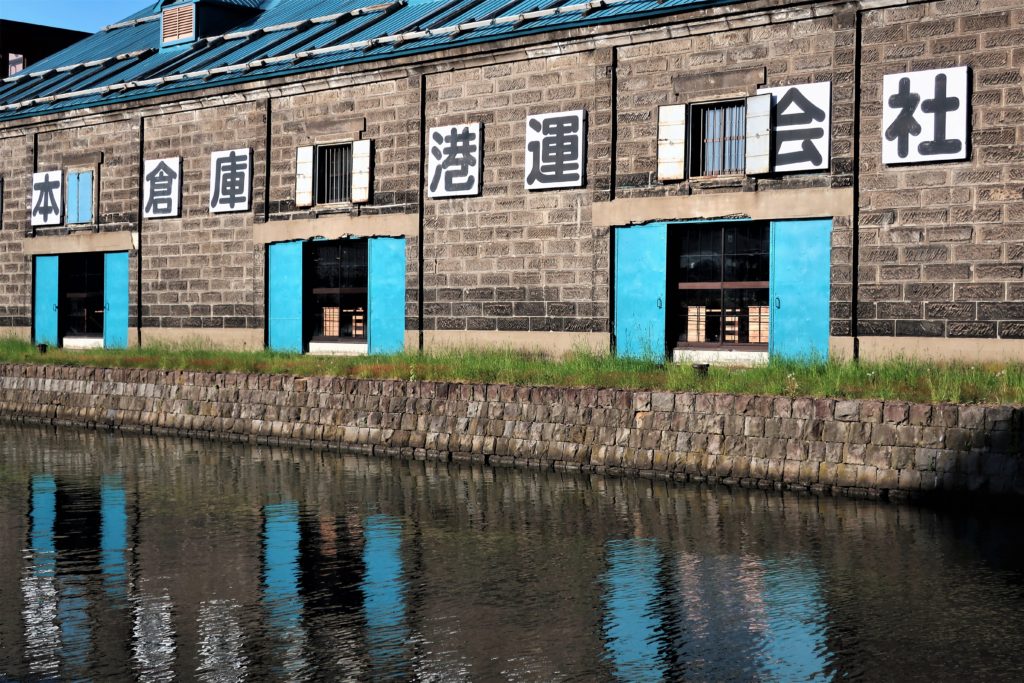 We make our way overland, passing Mount Yotei, the 'Mount Fuji of the North'.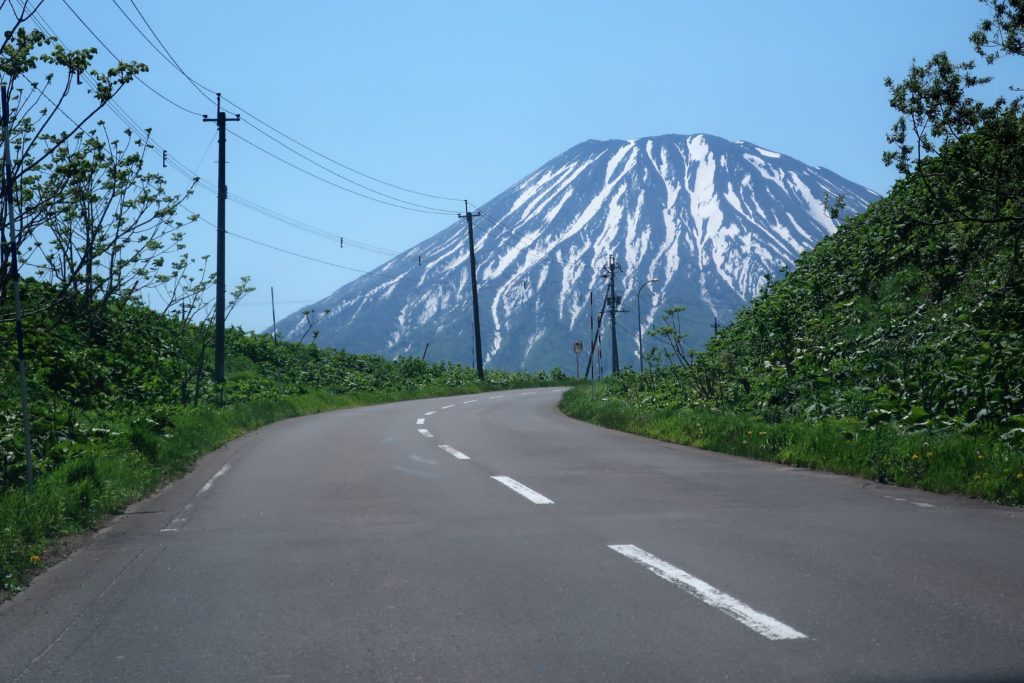 Just north of Noboribetsu is Jigokudani, or 'Hell Valley'. At the entrance is a giant demon. Apparently, they are the legendary inhabitants in Hell Valley – good demons who protect the numerous hot springs.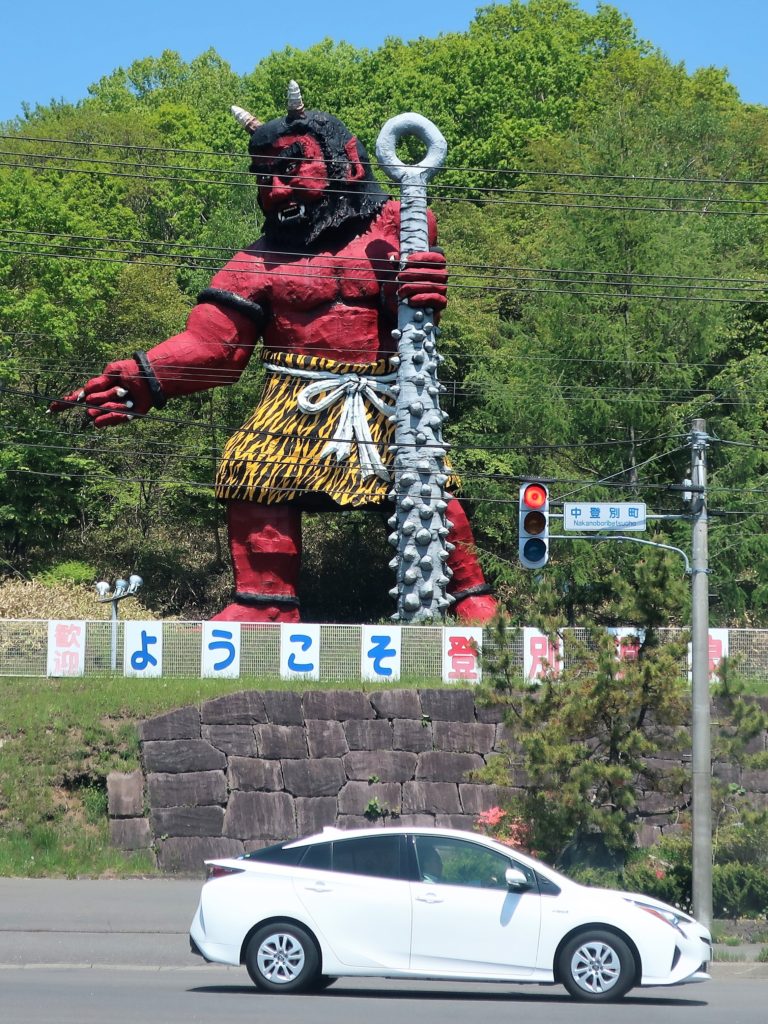 Volcanic activity in the area provides colourful sulfur pools…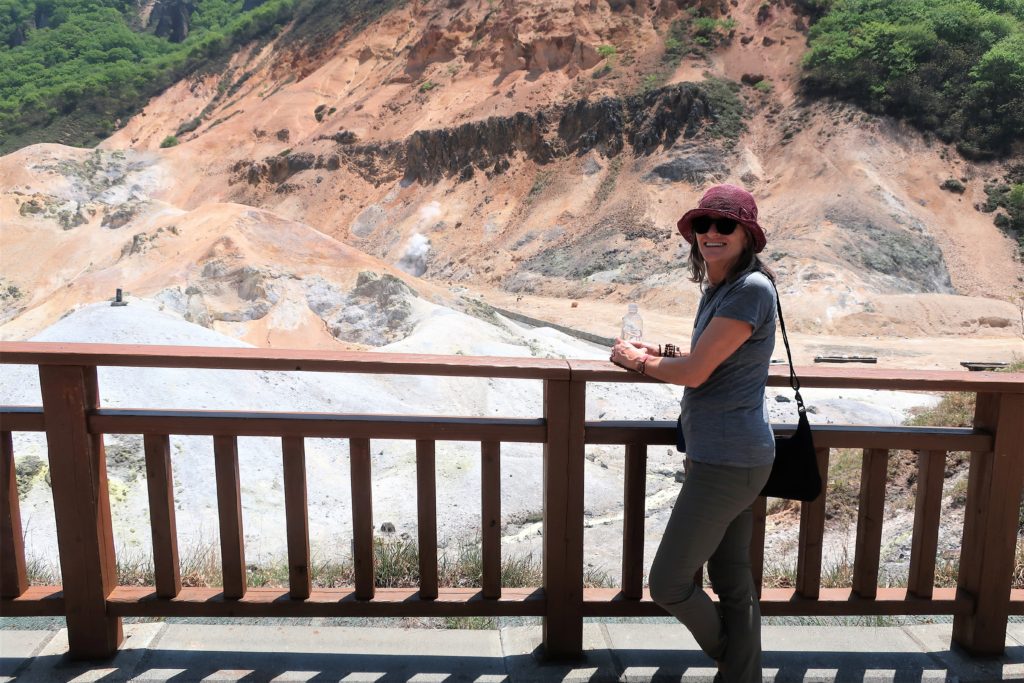 …with that distinctive rotten-egg smell.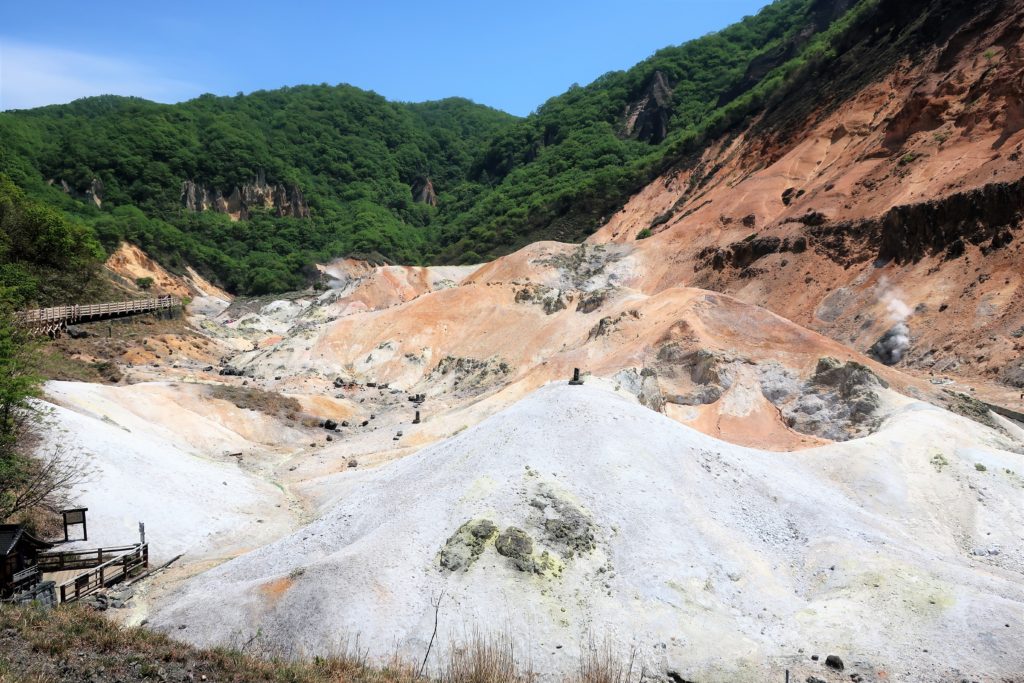 We do a few short hikes.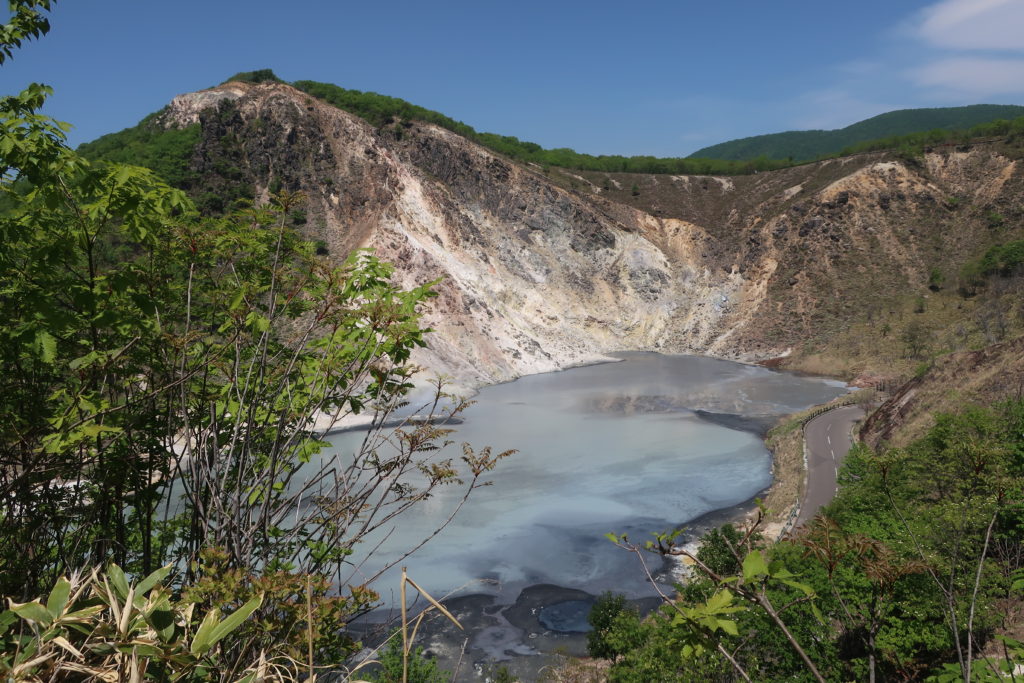 We soothe our feet in a natural hot mineral stream.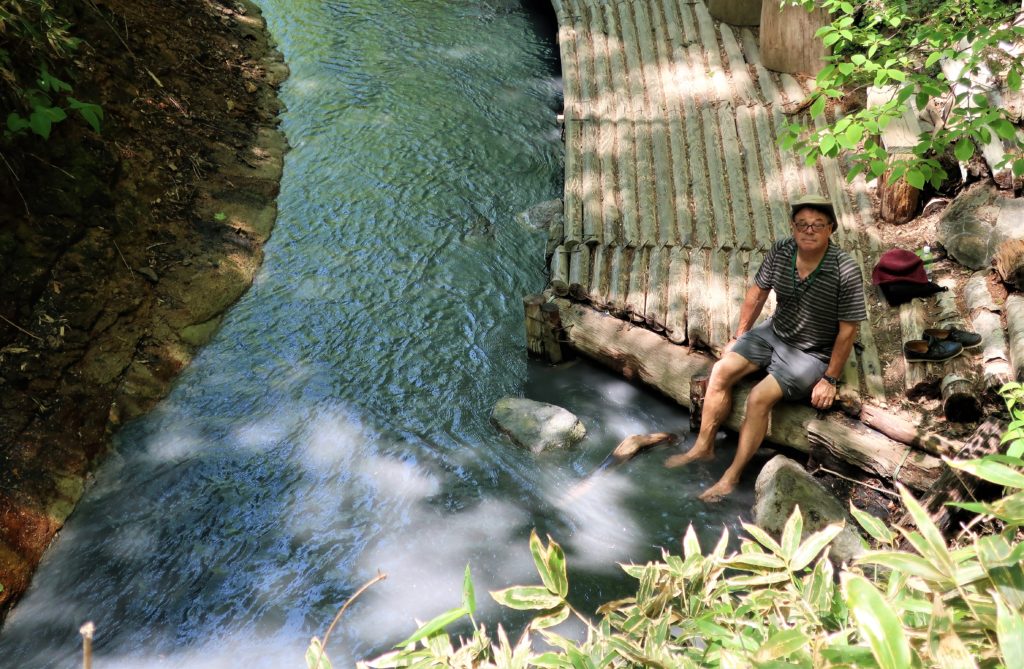 So do other hikers.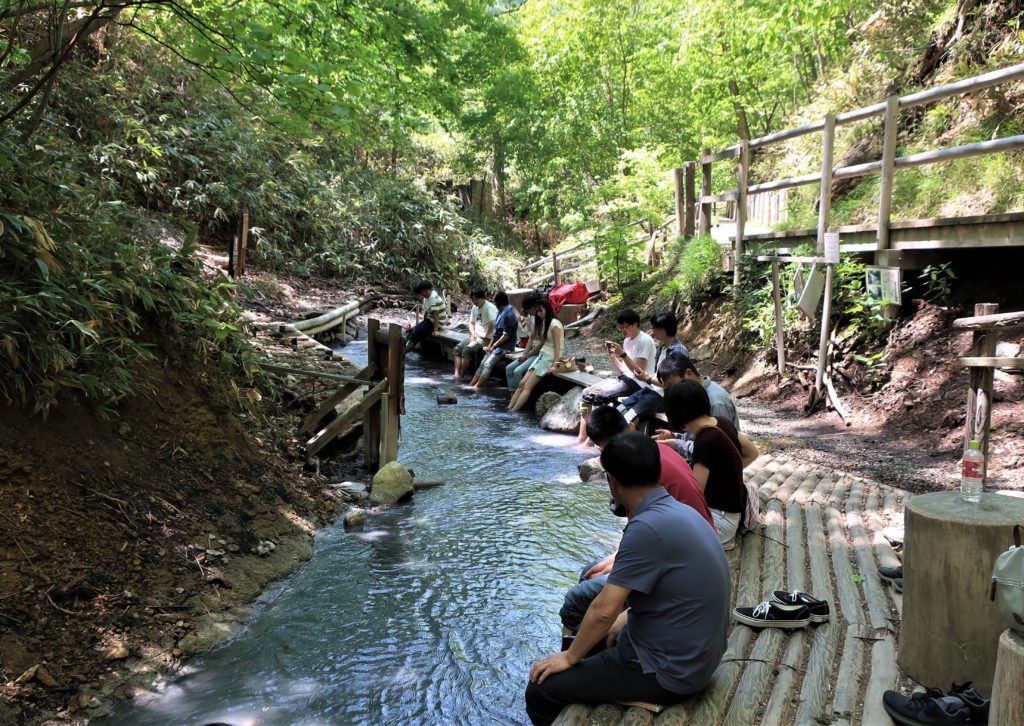 Summer arrives in Hokkaido at last.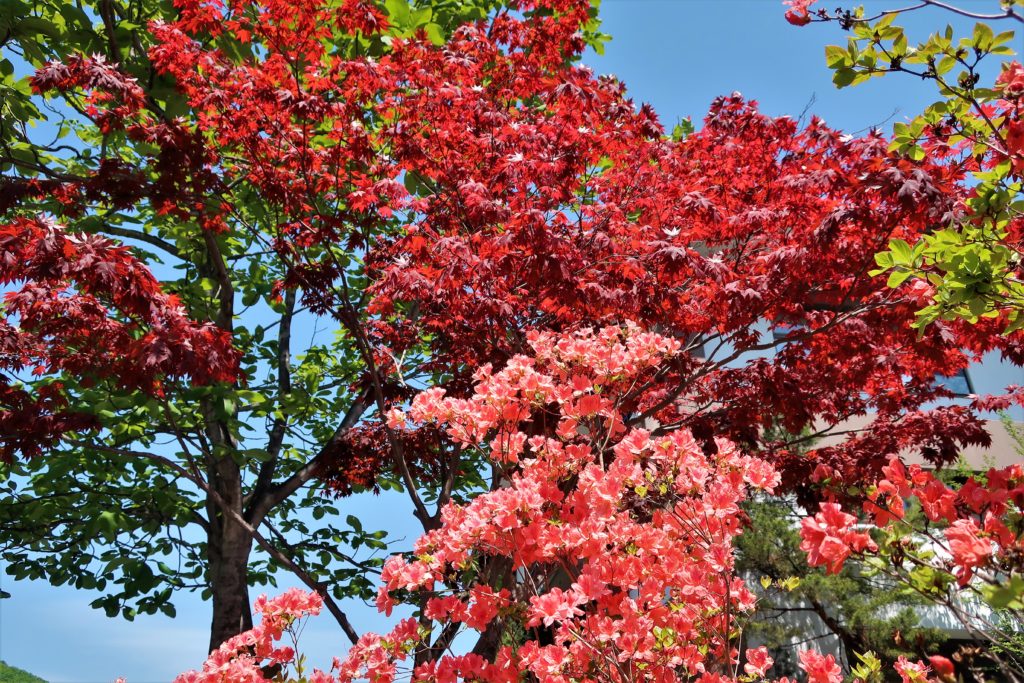 Sight or Insight of the Day – Hokkaido Road Trip
All over Hokkaido, we notice these arrow signs over the road every 100 meters or so.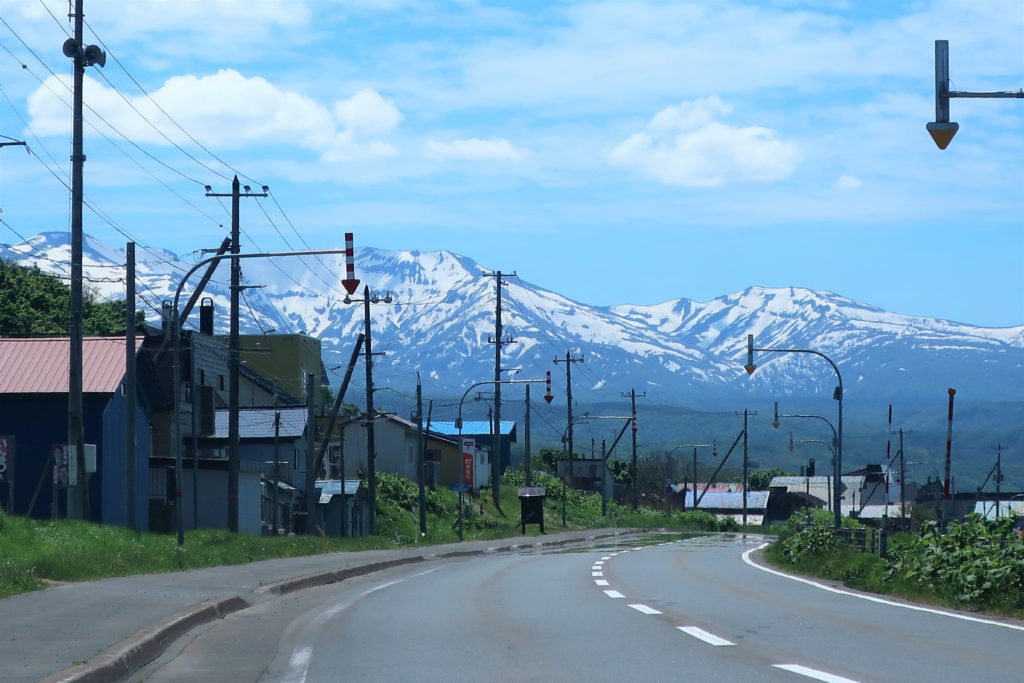 This because it snows a LOT in Hokkaido in winter, and sometimes the snow makes it difficult to figure out where the edge of the road is.
As Canadians, we can relate.