Happy Canada Day!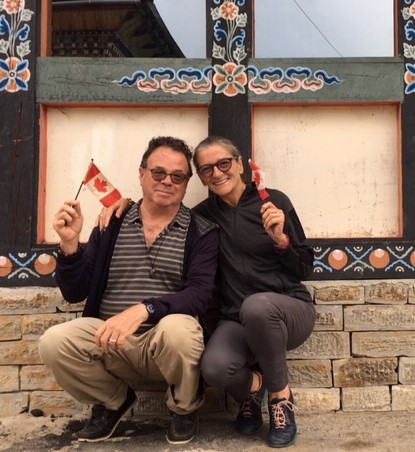 Can July 1 be here again so soon? Doesn't seem like a year since we were raising a glass to the True North Strong and Free in Australia.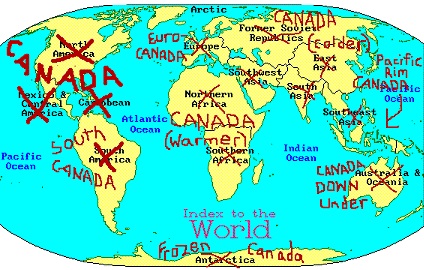 In tribute, here's a link to one of my favourite songs about Canada – The Longest Road – from the underappreciated songwriter/guitarist Stephen Fearing. And just so our francophone frères et sœurs don't feel left out, a lovely version of Un Canadian Errant.
We enlist some hotel staff for a photo opp.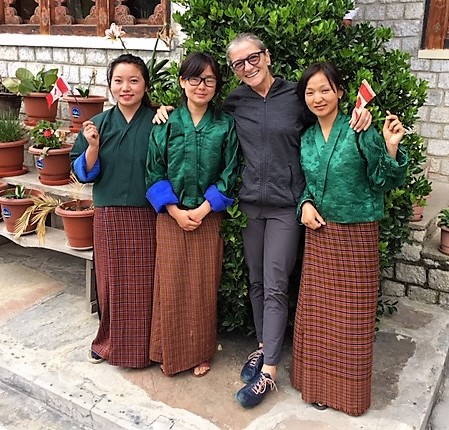 So until we are once more in nestled in the bosom of the Canadian motherland, we wish everyone at home a great Canada Day/Bonne Fête du Canada.
Now, where were we? Oh yeah; from Paro, we drive to the capital city of Thimphu.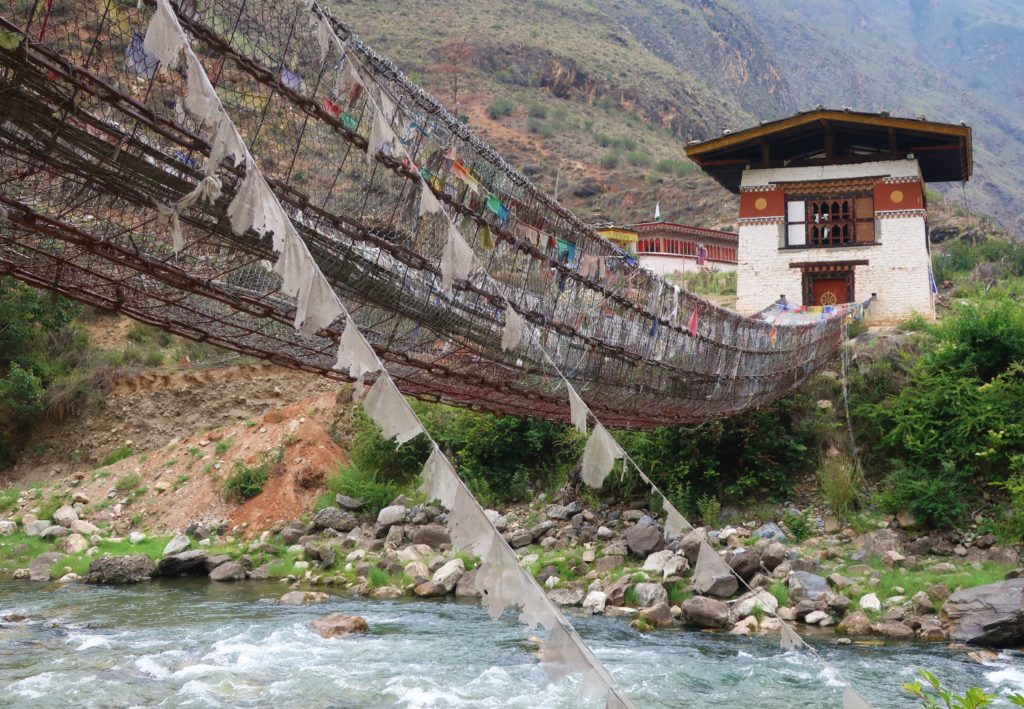 The Tamchog Chakzam (iron chain bridge). According to legend, 'Drupthob Thangtong Gyalpo was the Tibetan man who built the iron chain bridges in Bhutan in the late 1300s, and is said to have built 108 of these bridges around Tibet and Bhutan.'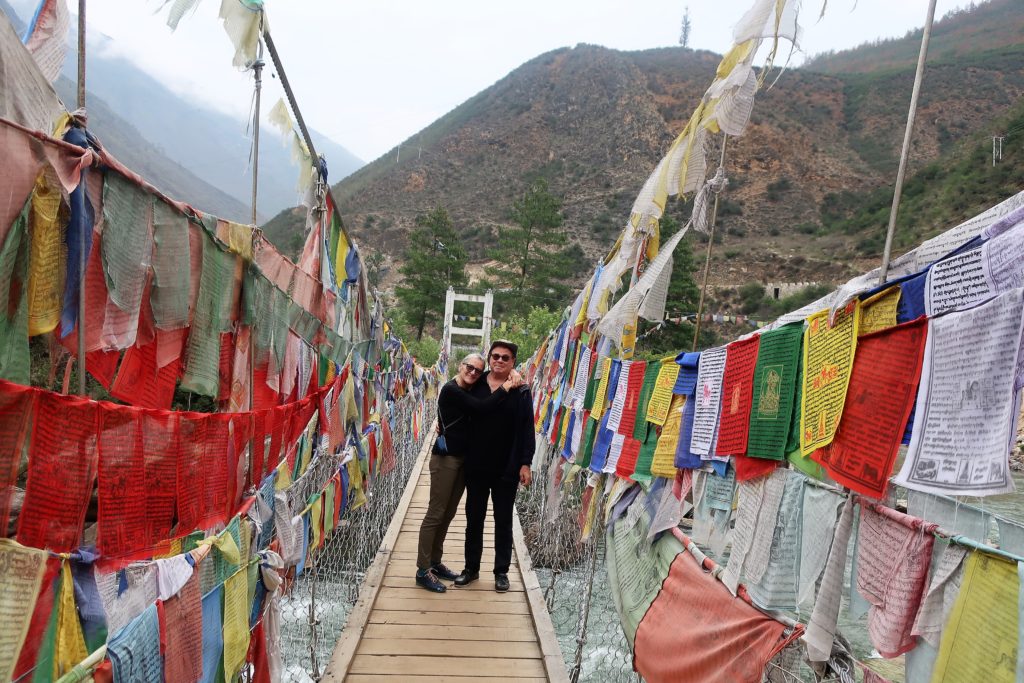 We stop for some fruit along the way. Wrapped in plastic are cubes of local cheese.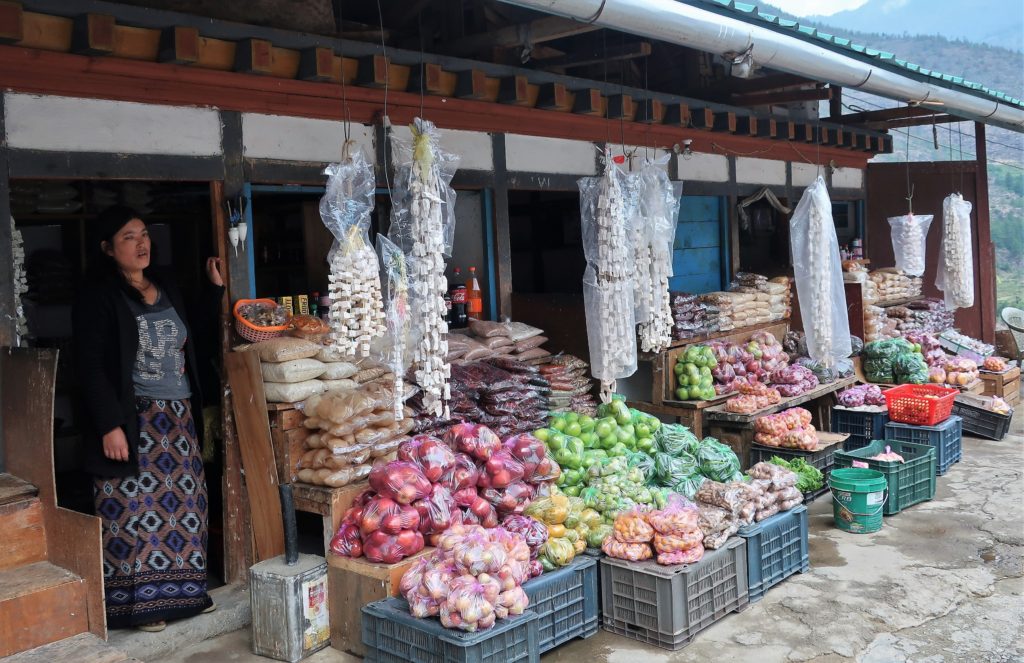 We arrive in Thimphu.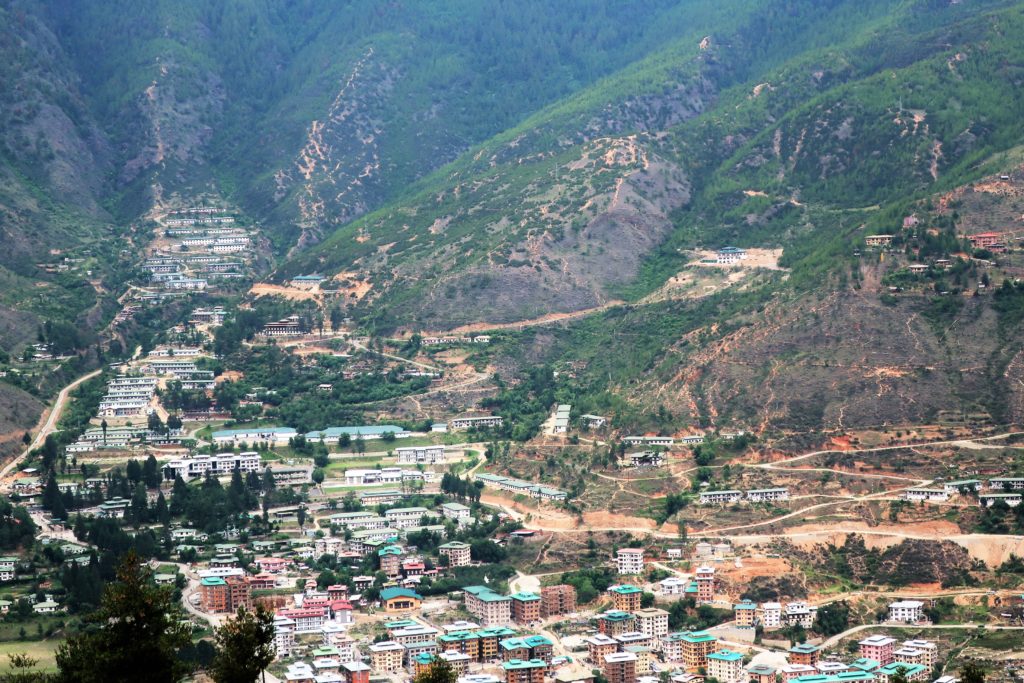 Among Thimphu's sights is a giant seated Buddha.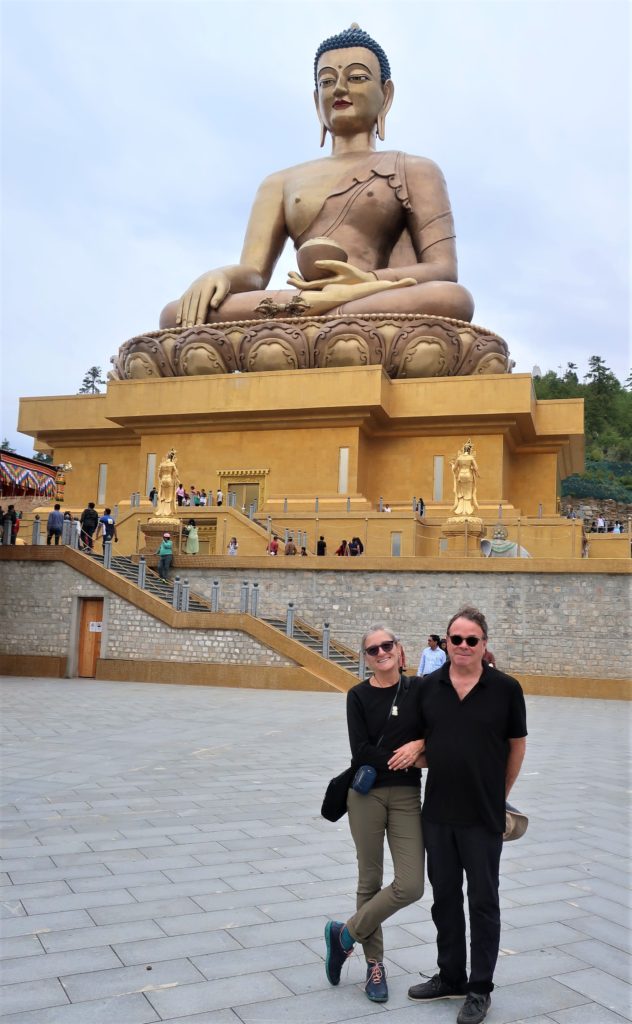 Thimphu is sometimes describes as 'the only capital city in the world without traffic lights.' Not quite; we know for a fact that Antananarivo, the capital of Madagascar, has no traffic lights. (Actually, they have hundreds left over from the days of French rule. They just haven't worked in decades.)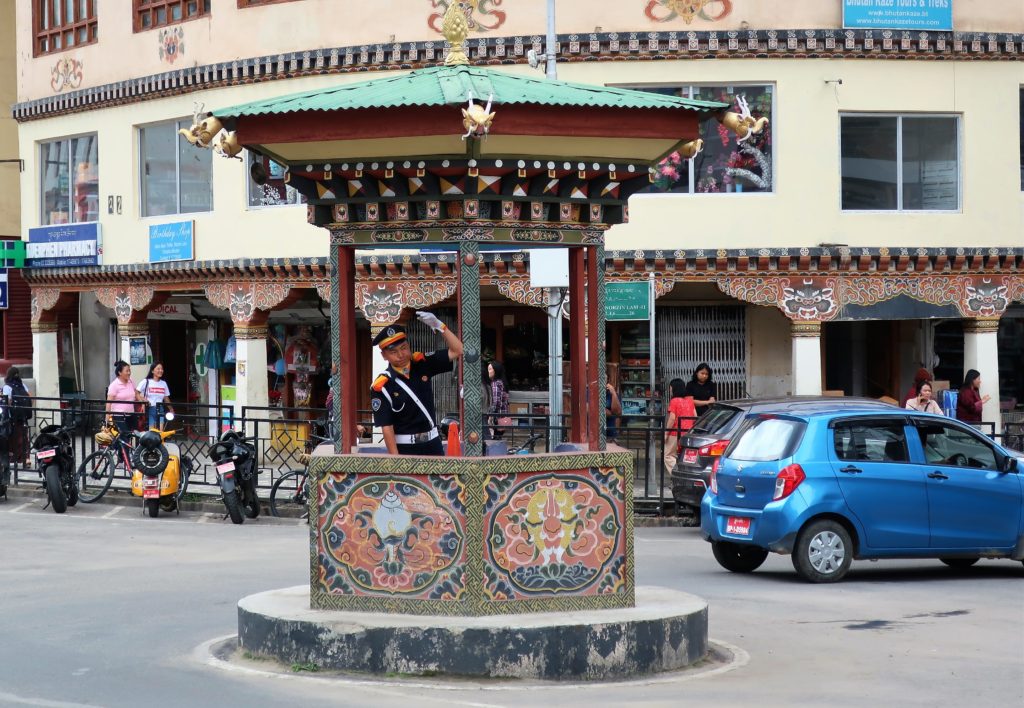 We seek out the Bhutan Textile Museum. Unfortunately, you can't take photos inside.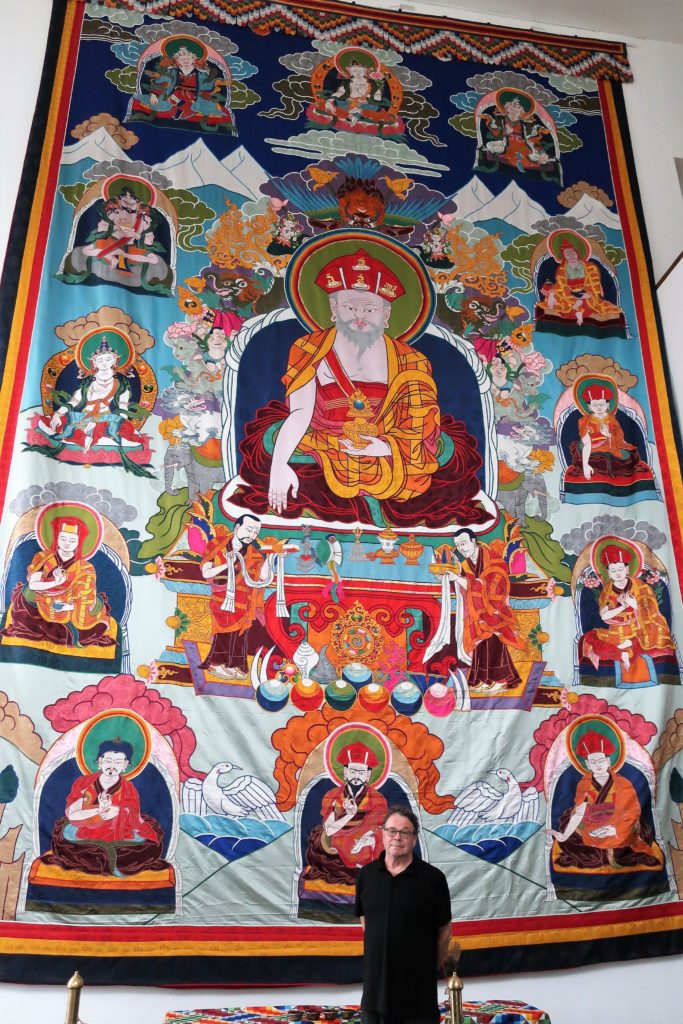 This is the Memorial Stupa, built to commemorate the third King of Bhutan.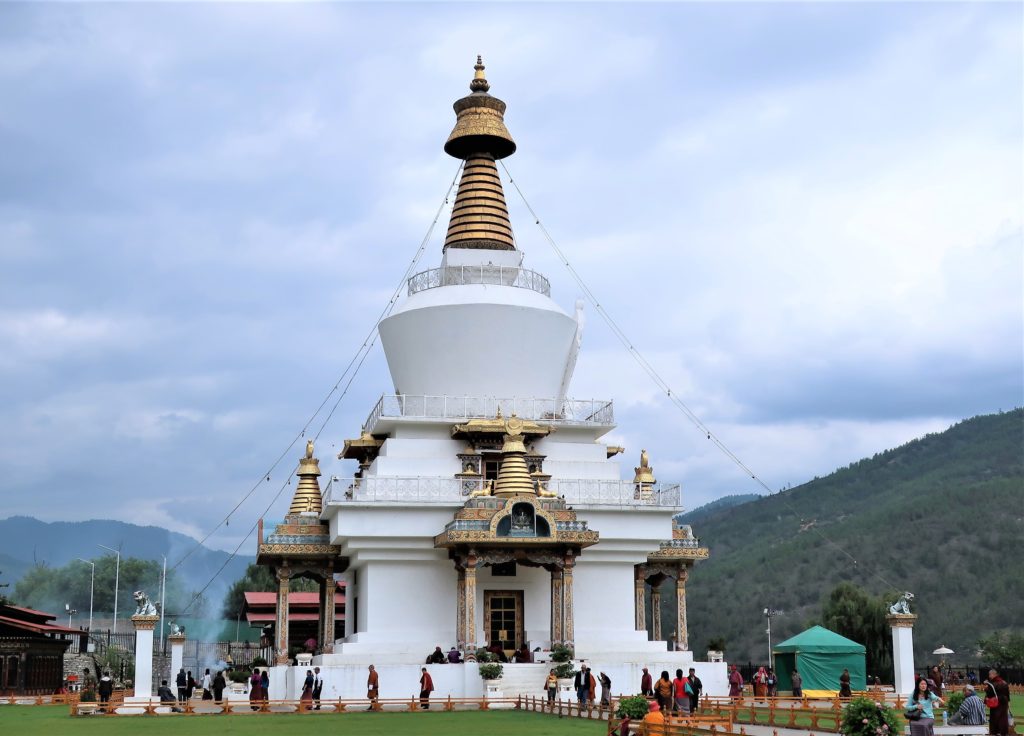 Our guide, Tula, points out an interesting phenomenon. Some people who work in town leave their elderly relatives at the stupa grounds as a sort of 'daycare for seniors'.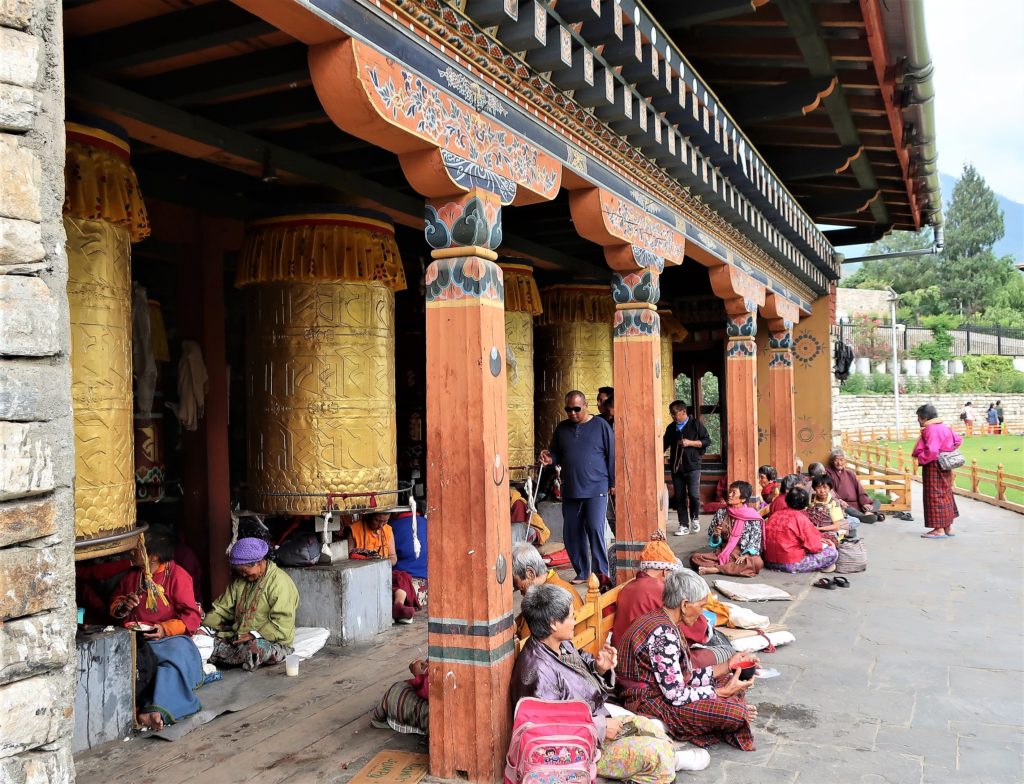 The photo below shows a killer fungus used as medicine in these parts. According to wikipedia:
'O. sinensis parasitizes the larvae of moths within the family Hepialidae, specifically genera found on the Tibetan Plateau and in the Himalayas, between elevations of 3000 m and 5000 m. The fungus germinates in the living larva, kills and mummifies it, and then a dark brown stalk-like fruiting body which is a few centimeters long emerges from the corpse and stands upright.'
This is taken in a post office. Someone's going to get a special treat in the mail.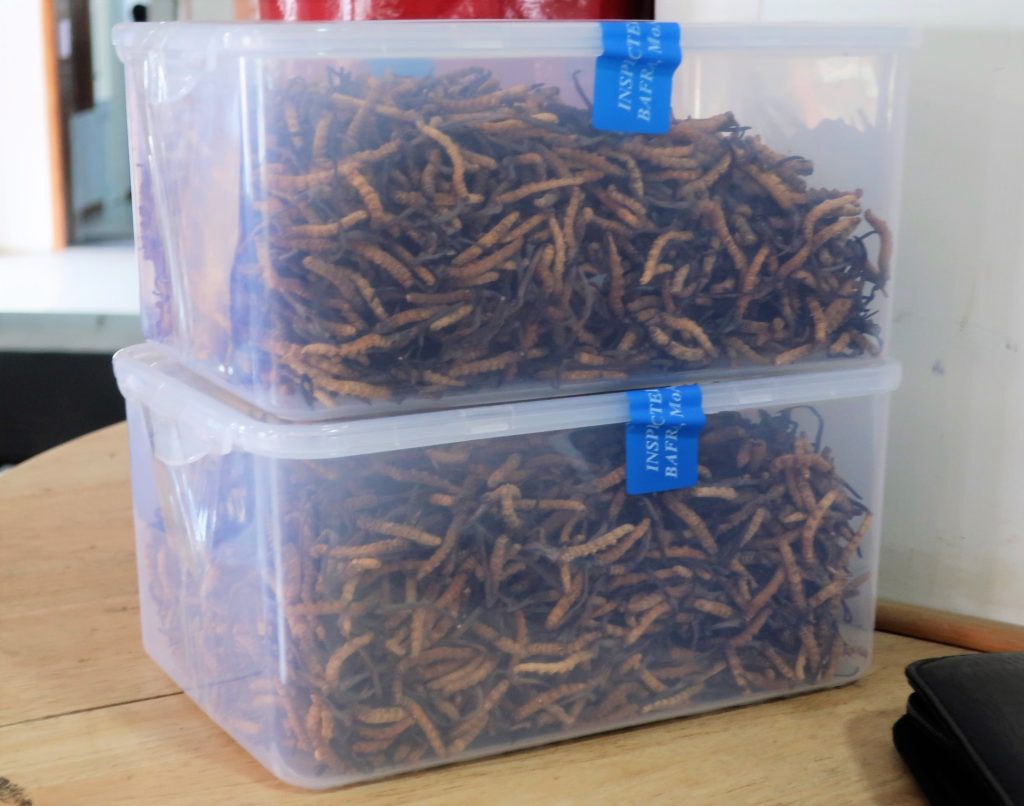 Sight or Insight of the Day
We visit a fair-trade shop that sells Bhutanese textiles and other things at a fixed price.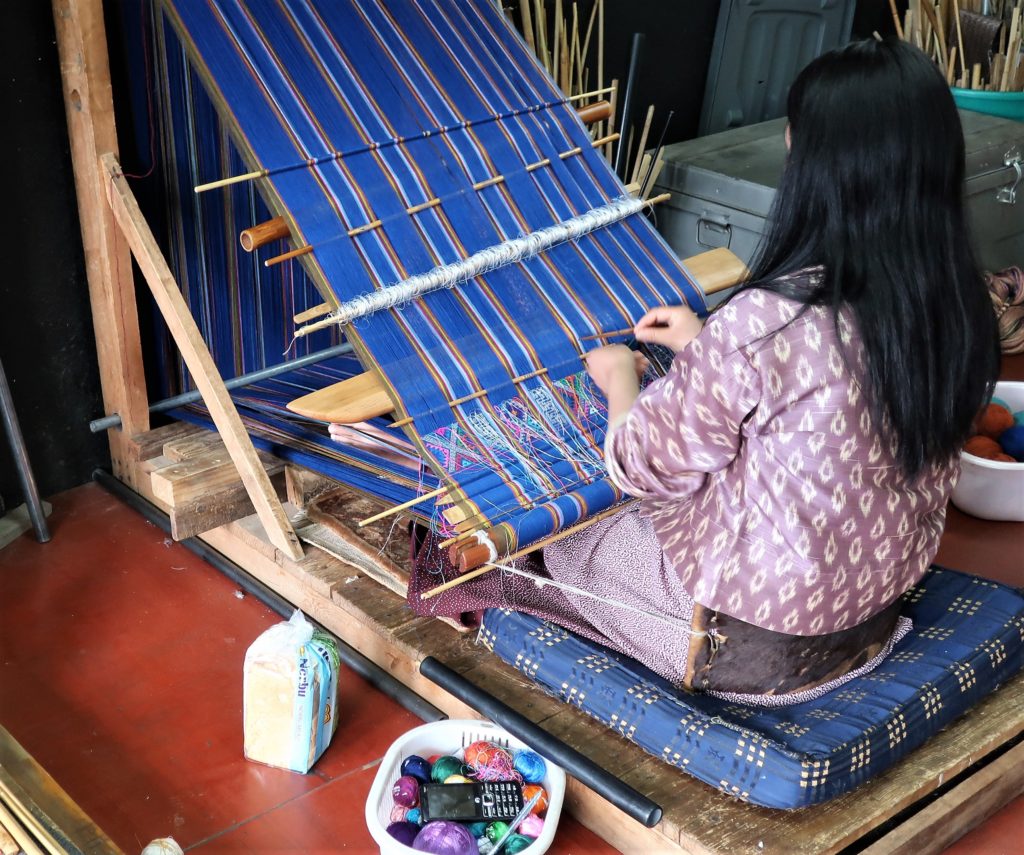 Bhutan has a rich tradition in textiles.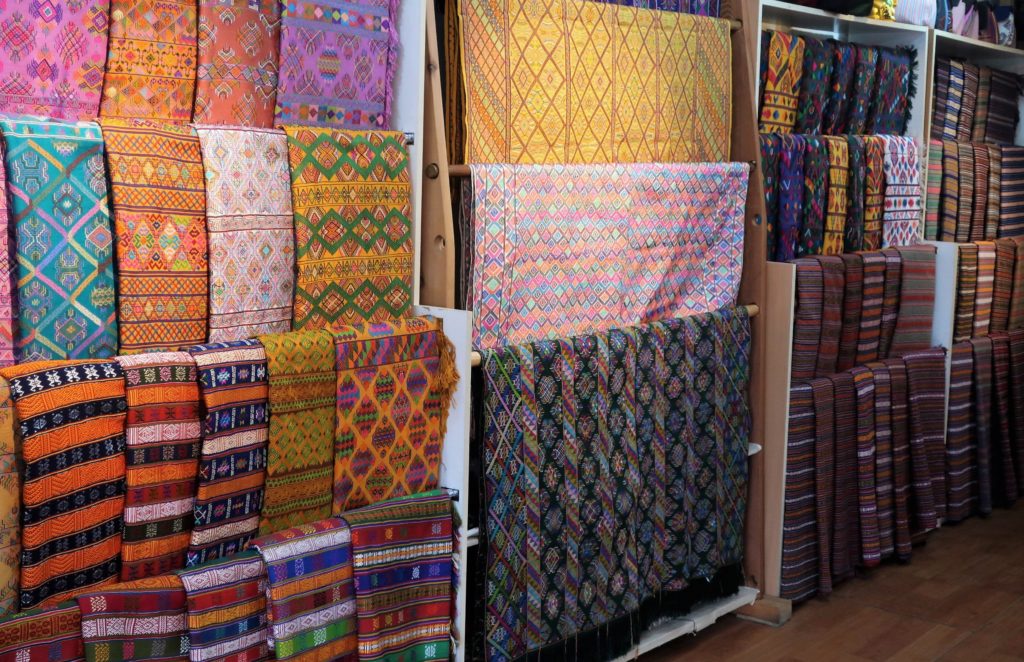 These jackets – tegos – are worn by women.
An array of silk scarves.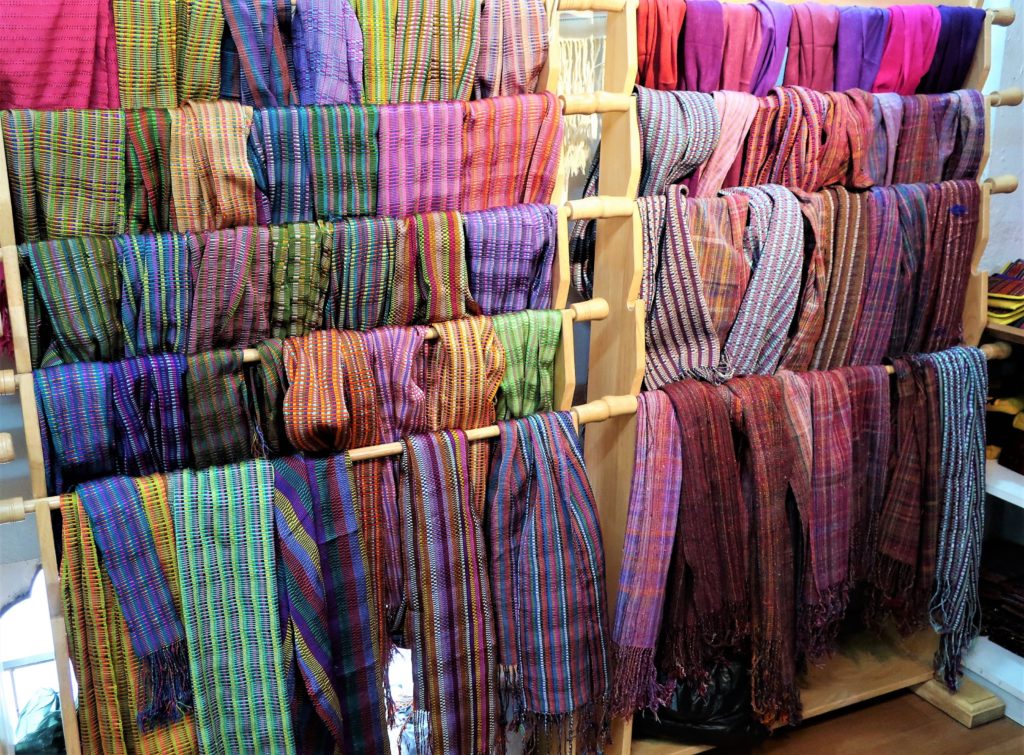 We pick out a few things to send home.