2020 is off to a good start.
After an enjoyable, low-stress Christmas at Travessia, we travel north to Vilanculos.
Because we left it until quite late to book accommodation – especially considering that Mozambique is a prime destination for South Africans over their Christmas/school holidays – we take what is available.
We spend three days at the perfectly-fine Casa Cabana Beach hotel.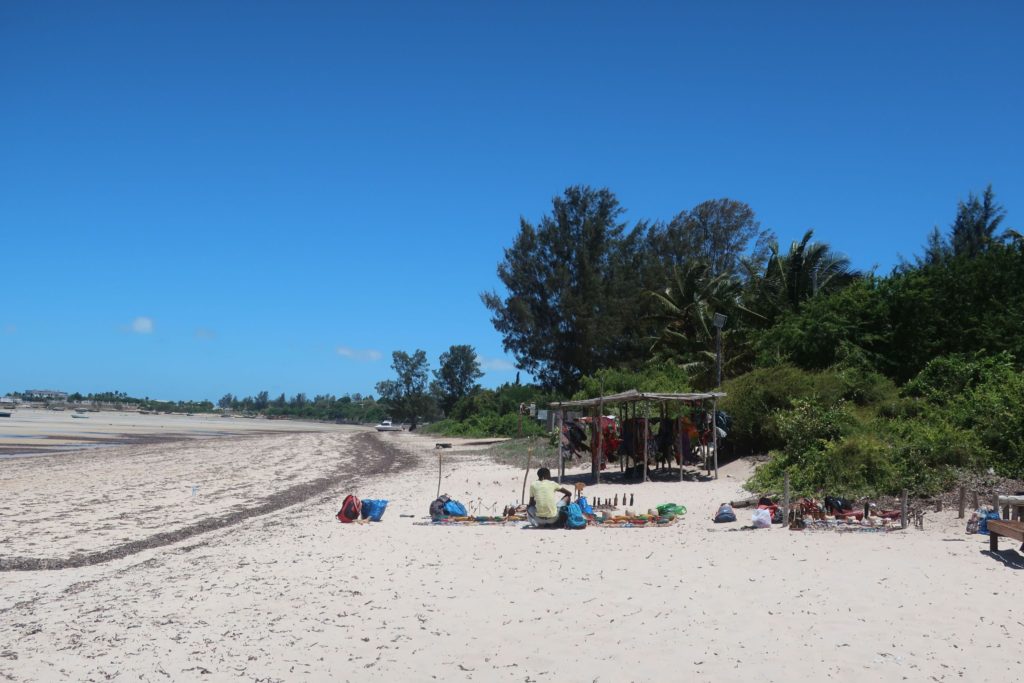 When our three days are over, we must move to the Bahia Mar Resort, just up the beach.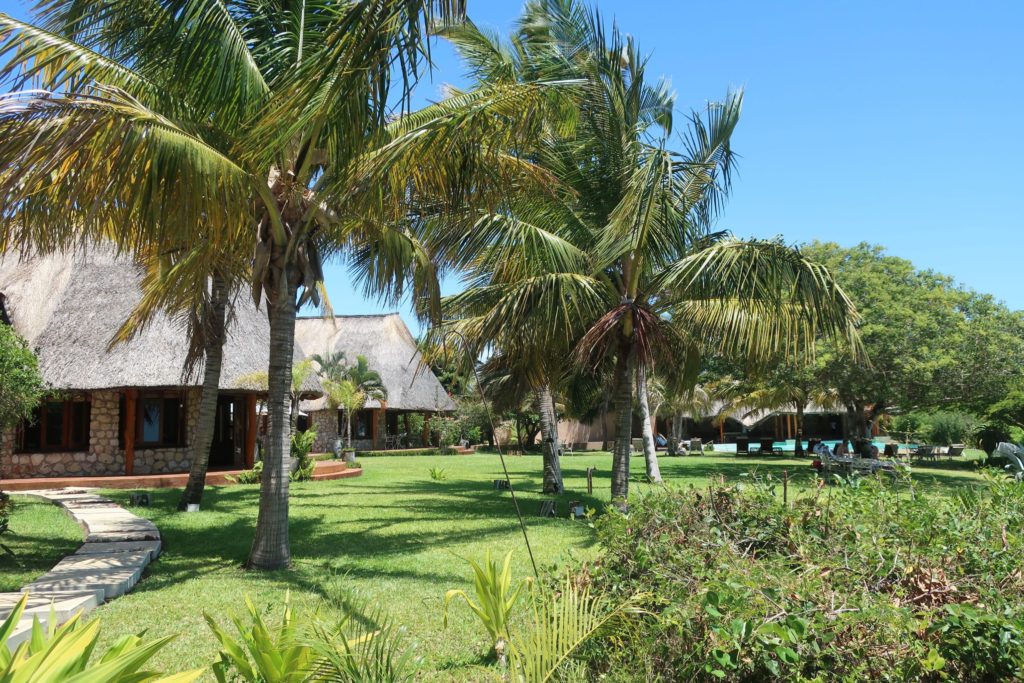 We snag the very last room. It's kind of expensive. At first we thought this is because it's New Year's Eve.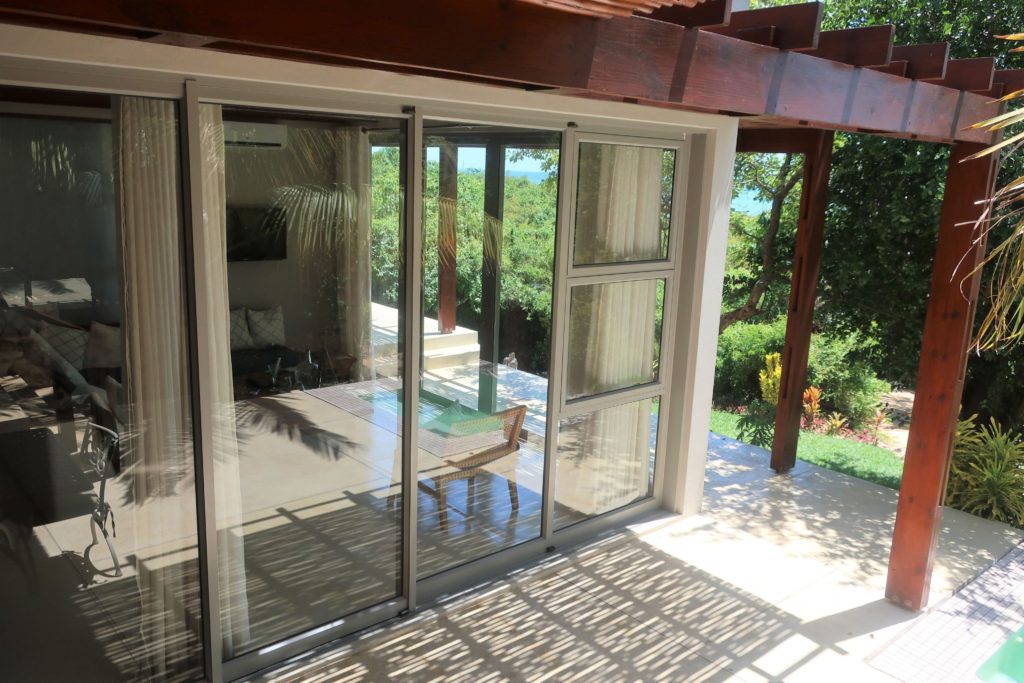 Turns out it's really because it's the snazziest room they have – the 'presidential suite' or something. Which is probably why it is still unbooked.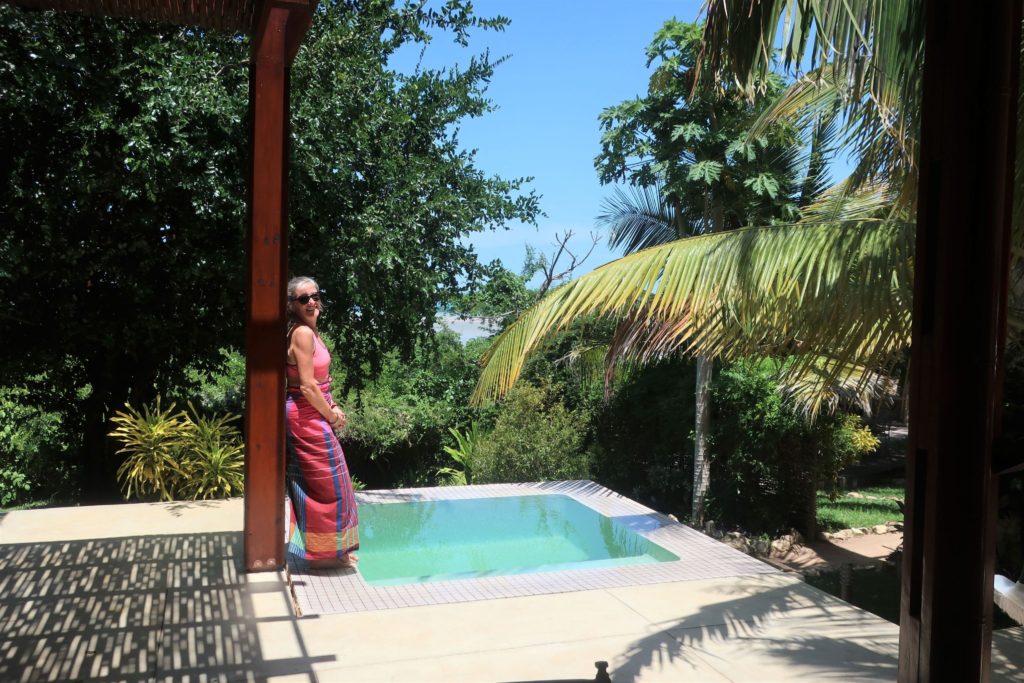 We have our own private pool, with jacuzzi.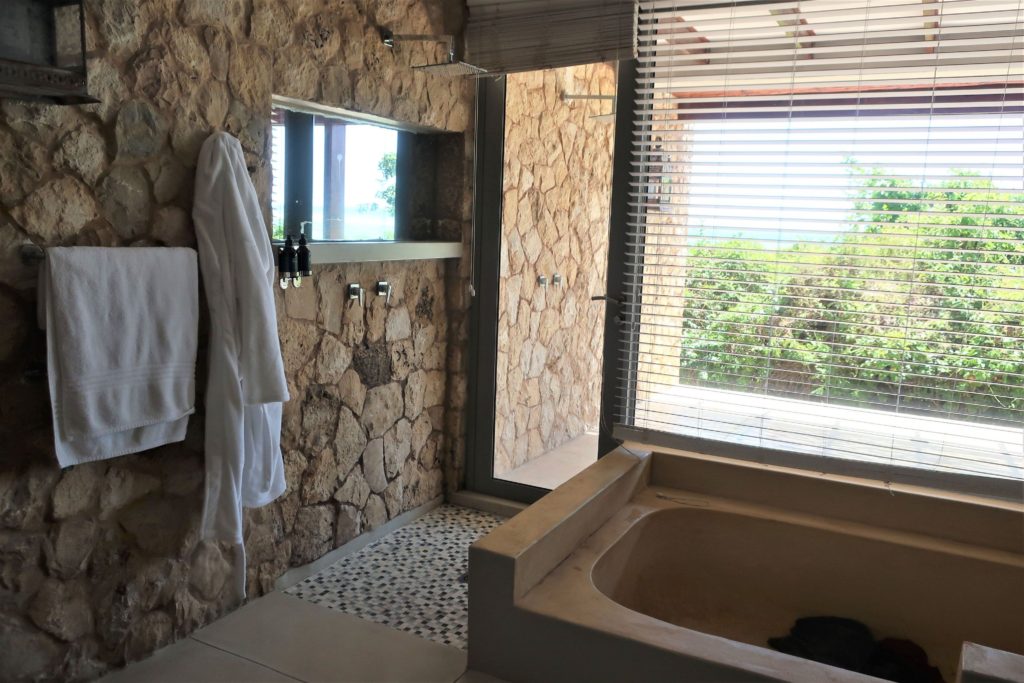 The bathroom is about three times the size of the average Japanese hotel room. You can take a shower while looking out over the ocean.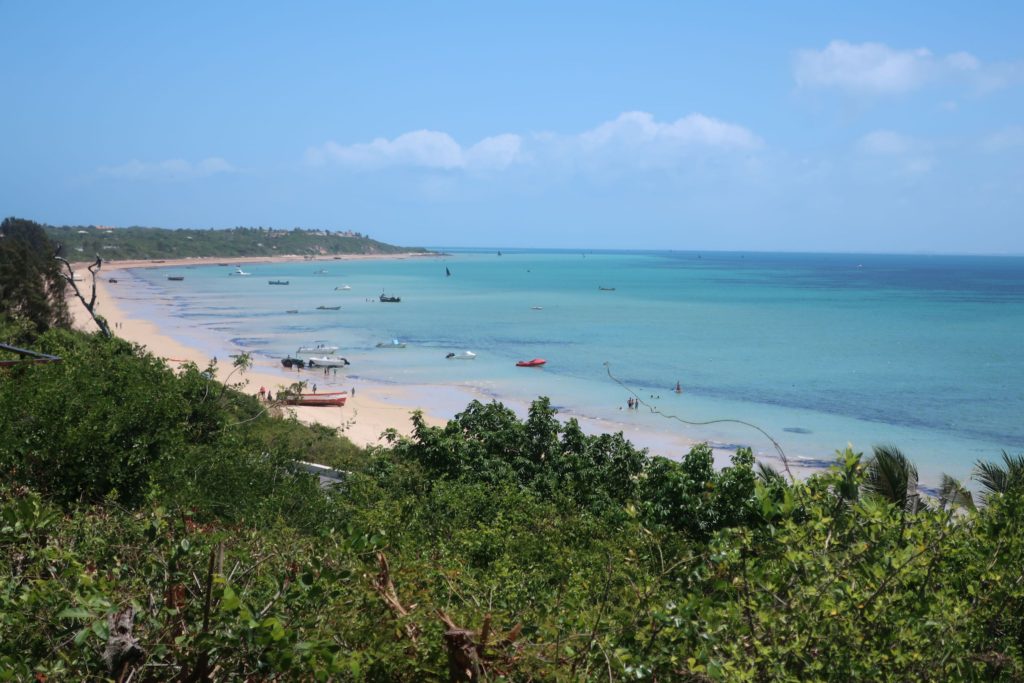 On New Year's Day, we drive the nearly-deserted N1 road south on our way to Tofo Beach.
We drive through Inhambane on our way to Tofo. It has many colonial Portuguese-style buildings. These are rare in post-Independence Mozambique, at least from what we see so far.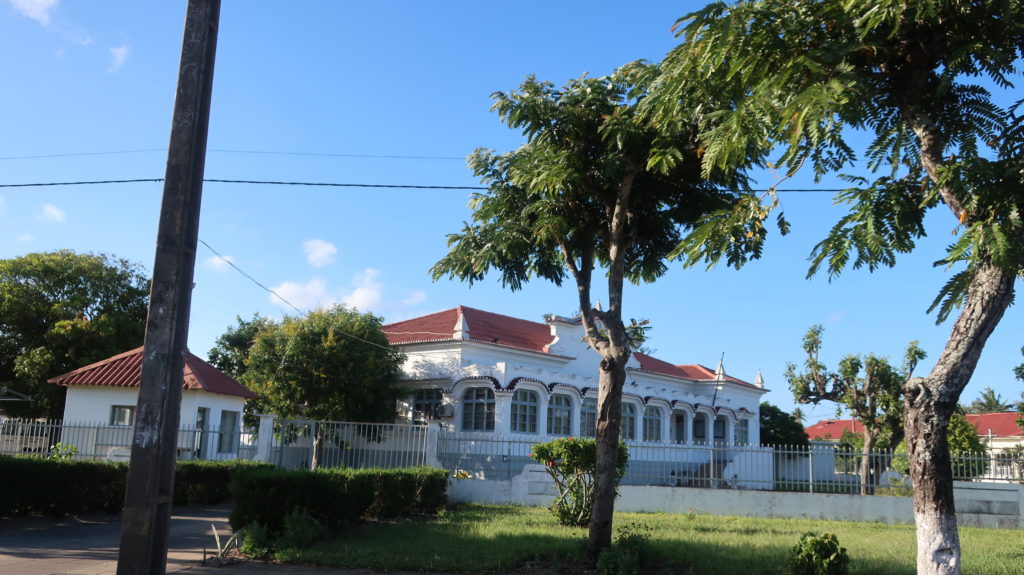 We are booked for three nights in a place on the beach. However, as we approach town, there is complete and utter gridlock as people pour into Tofo for a giant January First festa.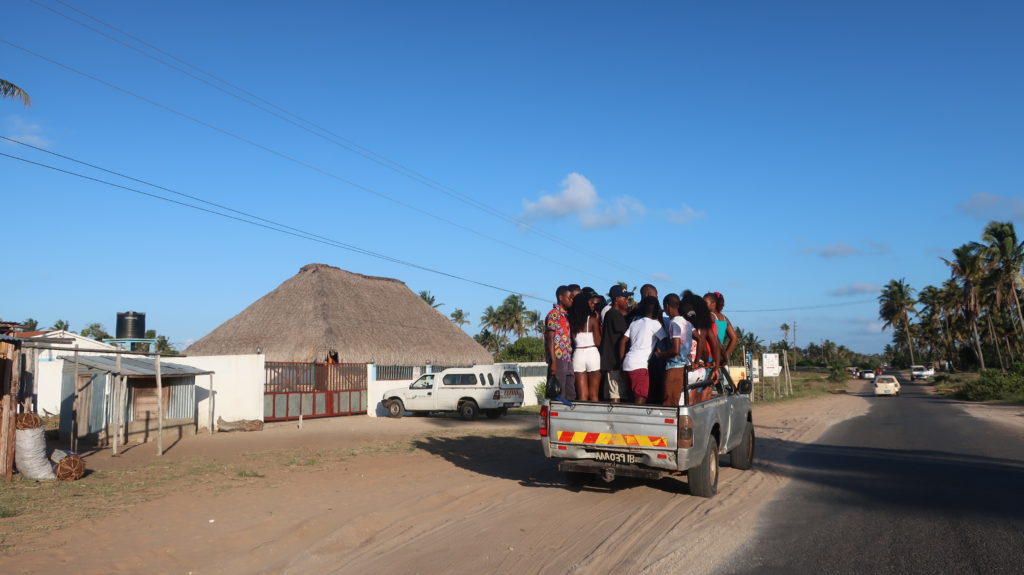 We make alternate arrangements and return next day.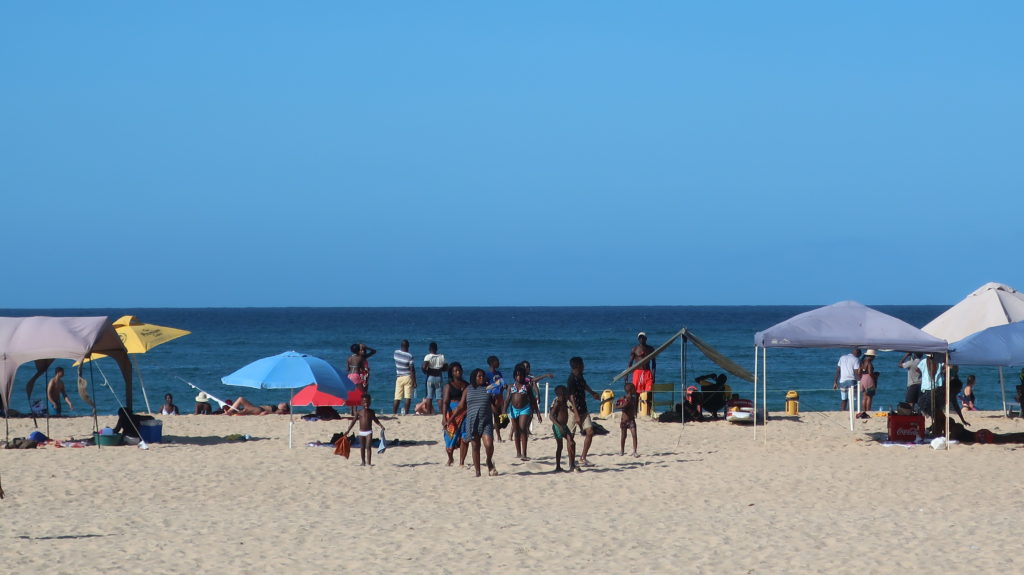 Besides tourism, fishing is probably the most common livelihood.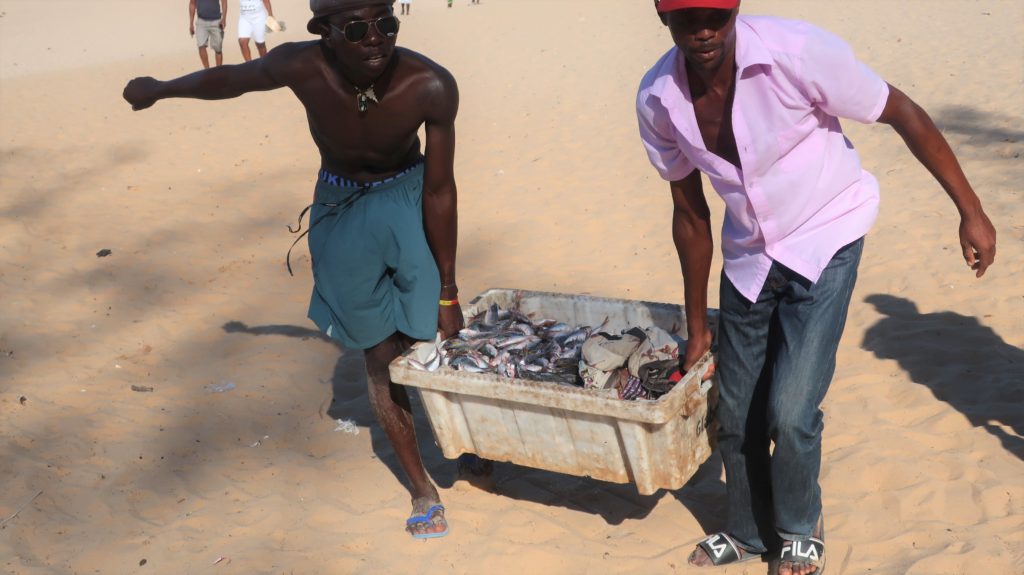 We eat a lot of seafood while we're on the coast. In Vilanculos, we gorge on enormous Mozambique prawns. Cooked in our ensuite kitchen.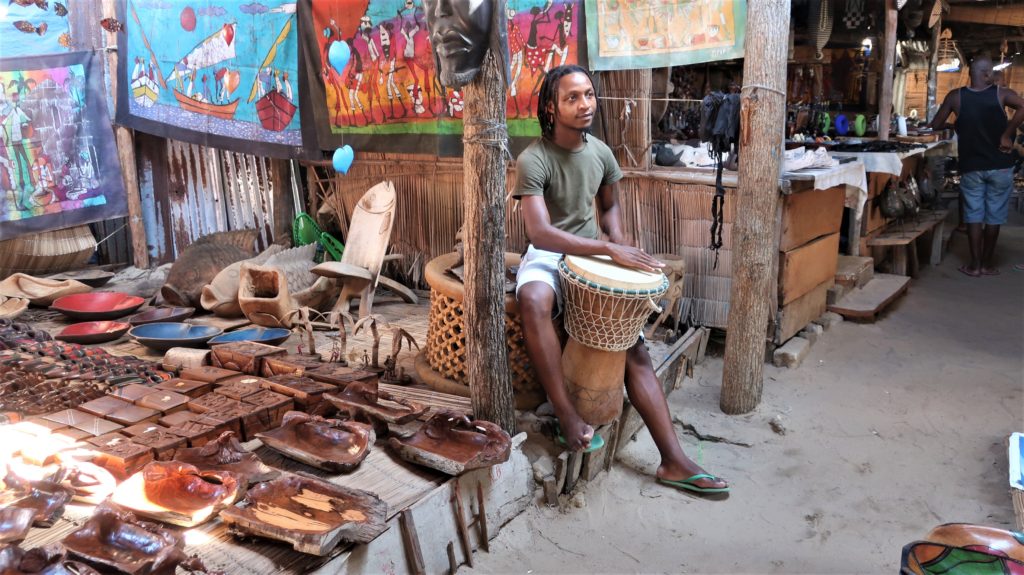 Tofo has a large craft market.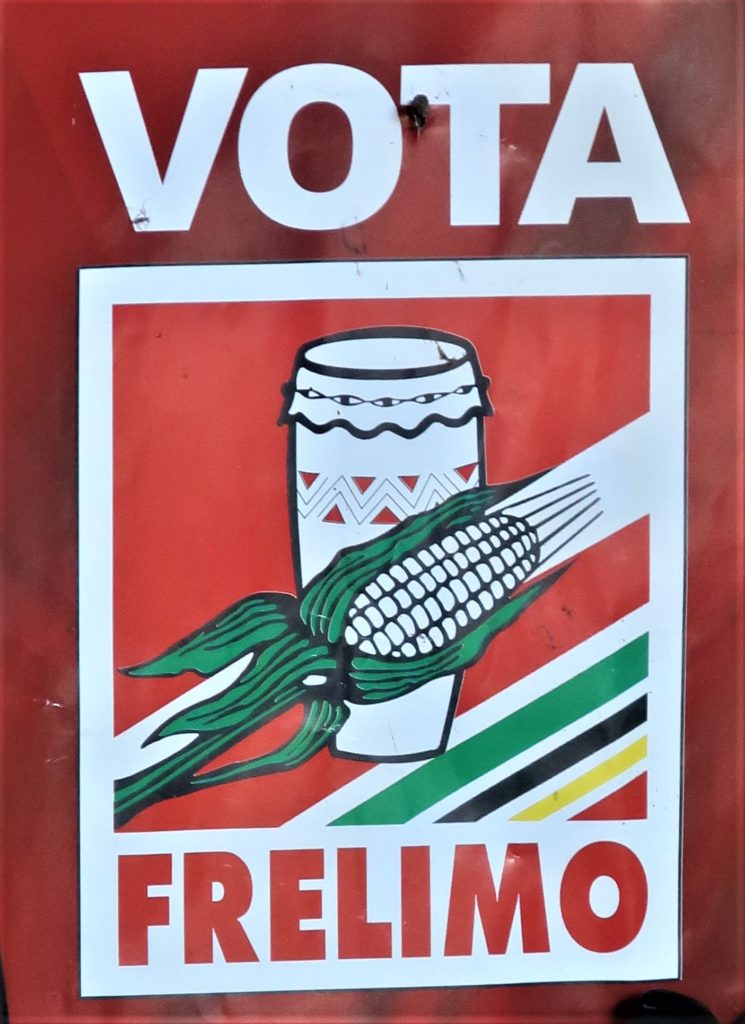 What I'm really looking for is a FRELIMO t-shirt. FRELIMO is the natural party of government here.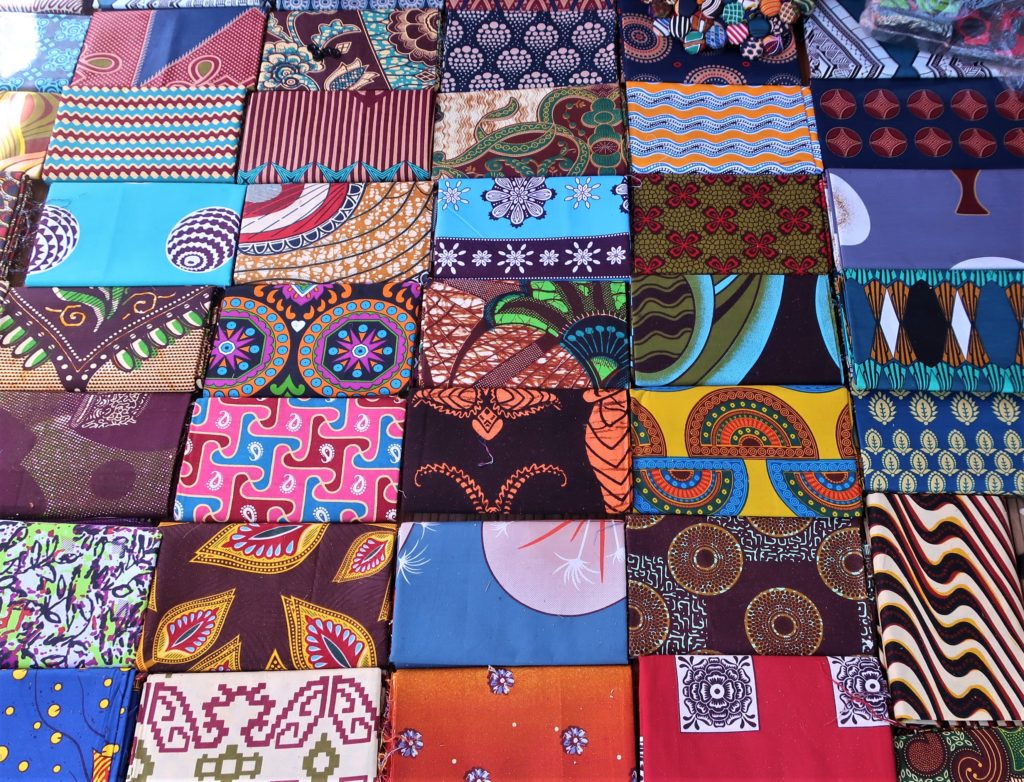 Another specialty of the country are these brightly-coloured textiles called capulanas.
I try to remain inconspicuous as a policeman hovers nearby.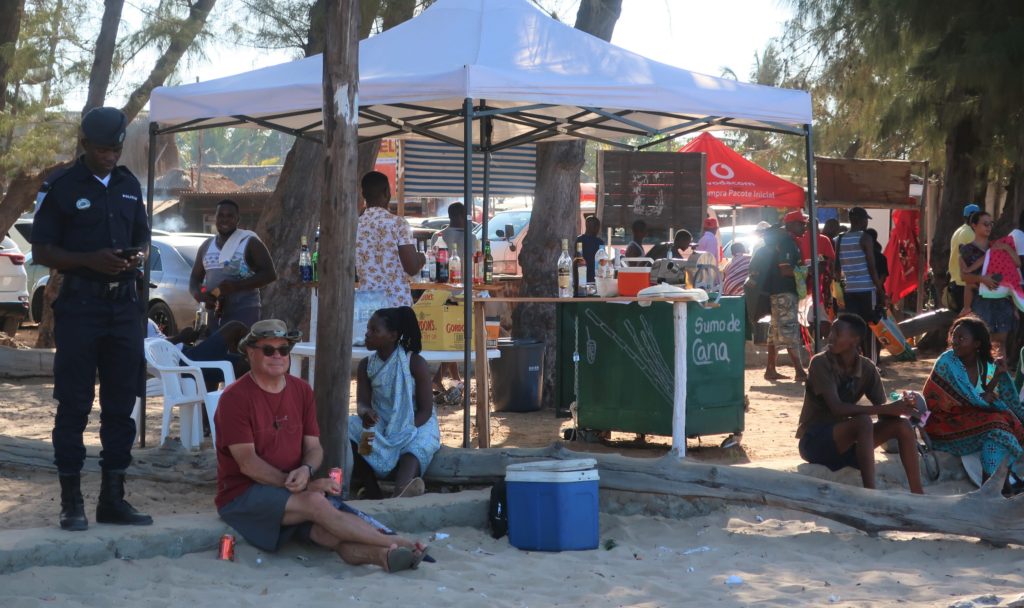 Sight or Insight of the Day
After the exotic Travessia Lodge and the deluxe Bahia Mar Resort, it's a pleasant change to be in our simple grass hut on the beach in Tofo.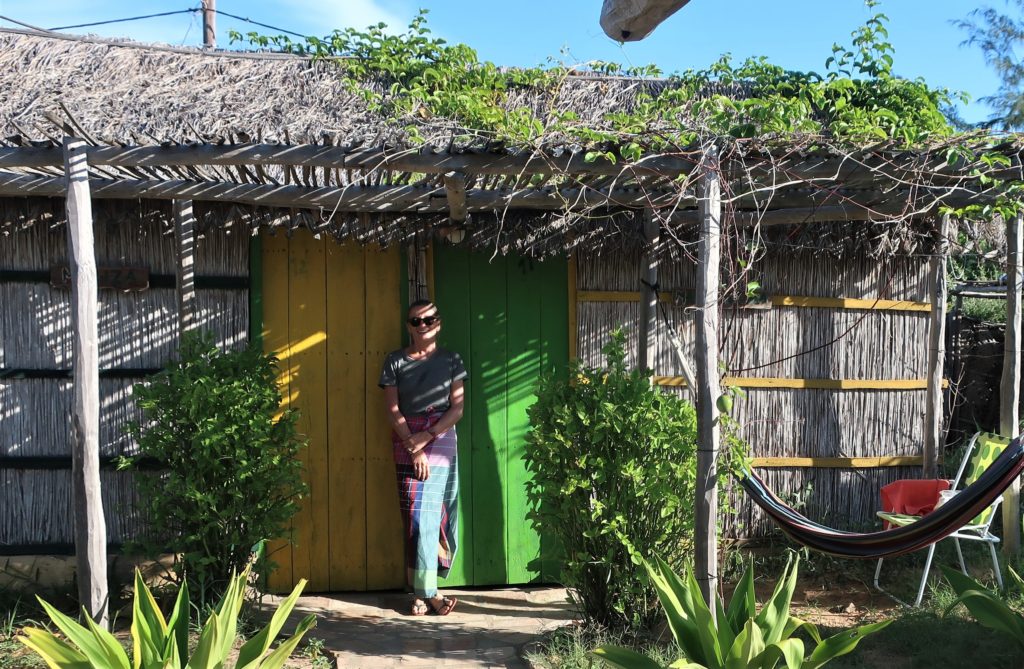 Cheaper, too.