'…I left so much behind.' – Leonard Cohen
We can't seem to tear ourselves away from the beach. While in the neighbourhood of Tofo, we spend four nights at Barra Beach.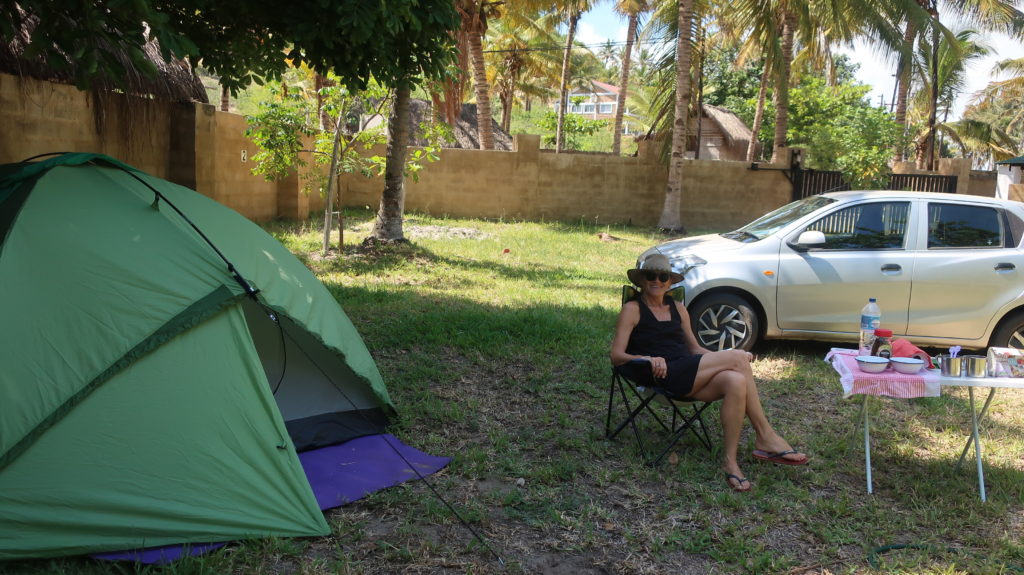 We camp in our tent, a stone's throw from the beach.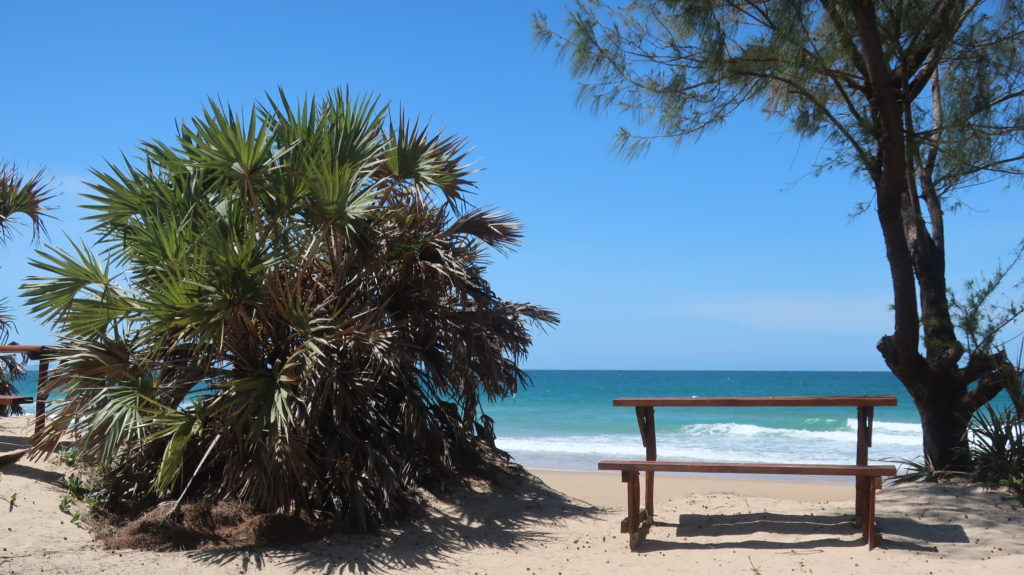 We decide to return to Travessia Lodge because it's so idyllic.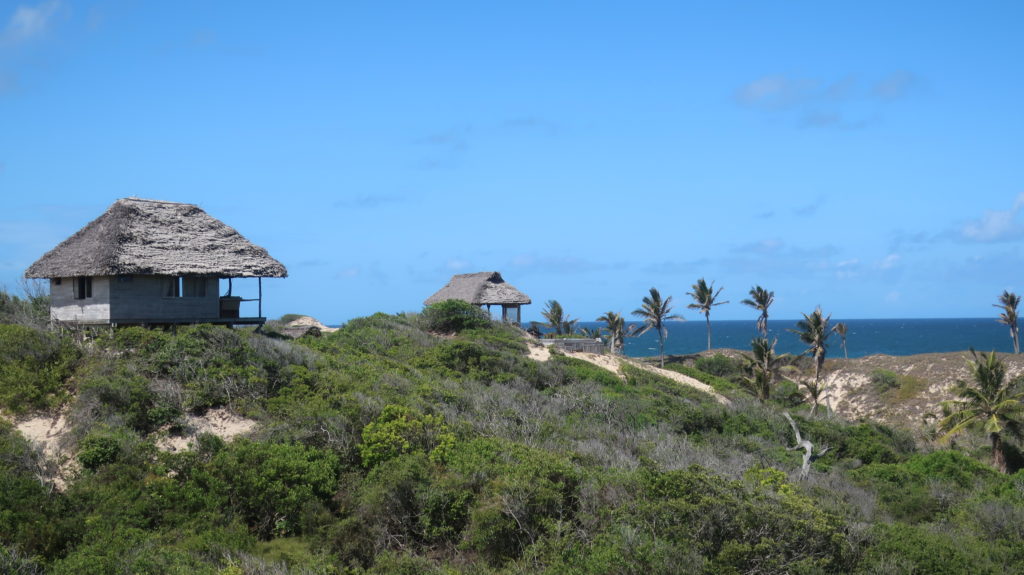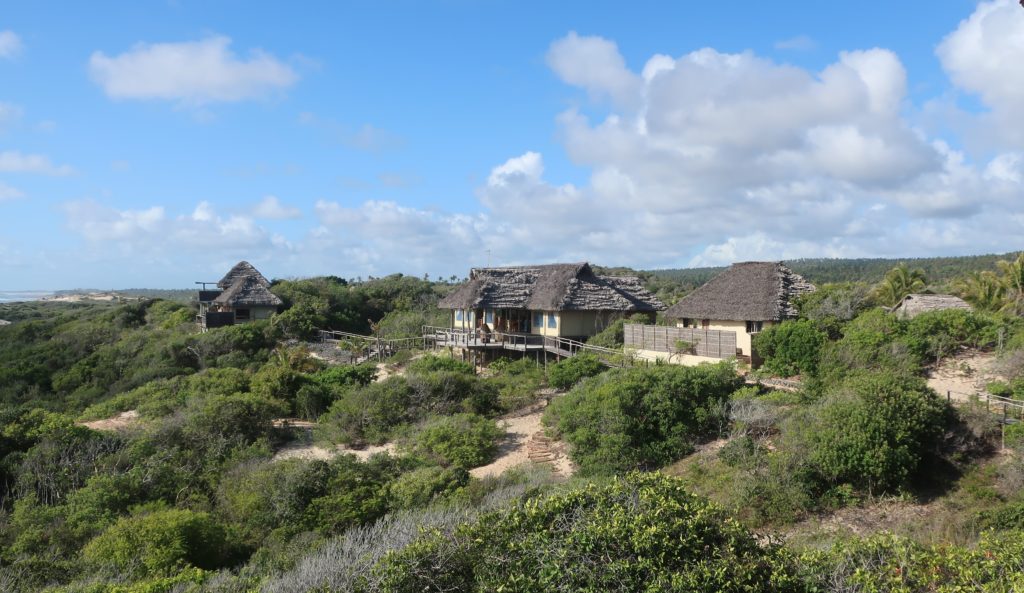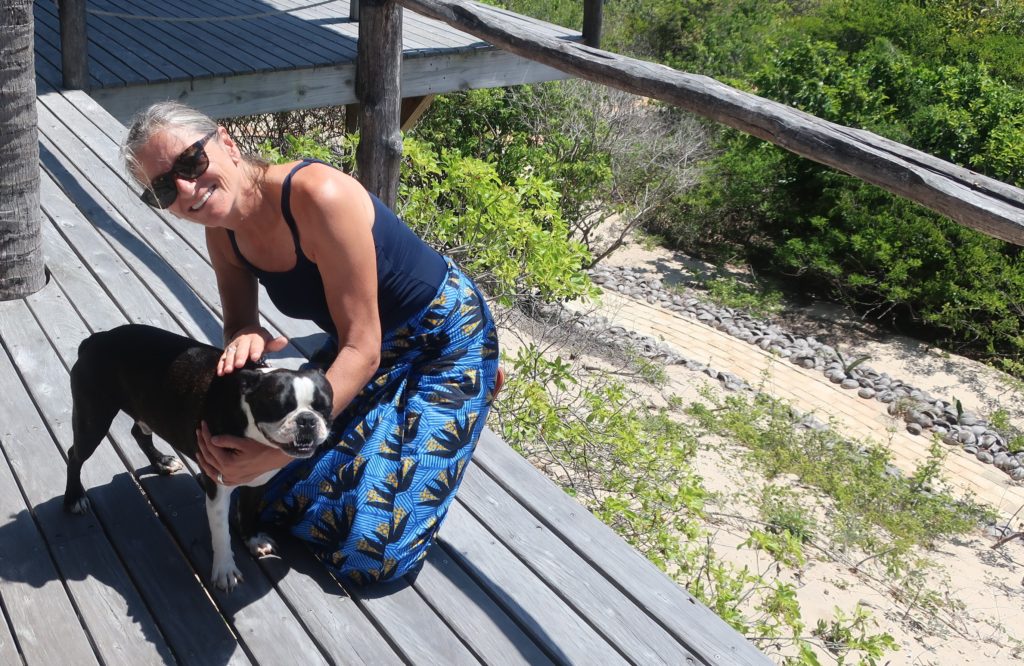 We spend three glorious days here doing absolutely nothing.
It's a full moon while we're here.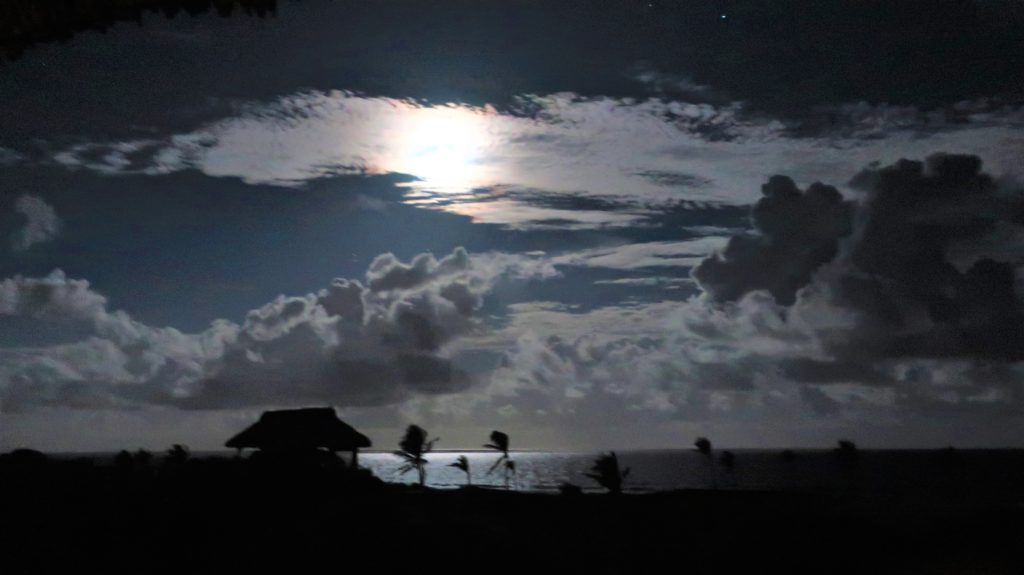 We return to Tofo to go on a snorkeling safari to see some whale sharks. We actually see some! We get to swim within a few meters of them.
We are so impressed with the Liquid Dive experience that I take a 'Discover SCUBA Diving' course. Stu (from the UK) is my first instructor.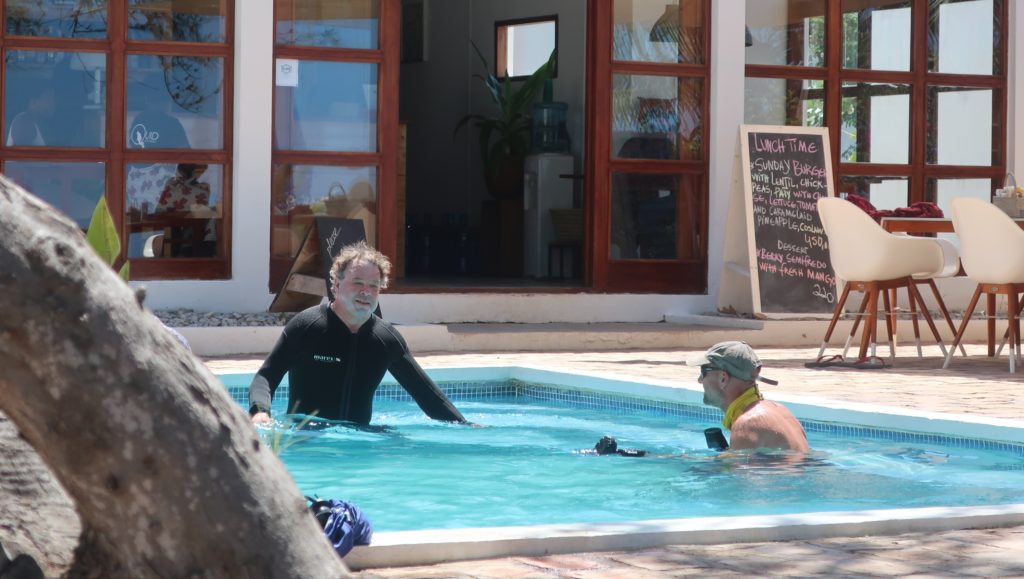 After learning some basics in the pool, we depart for a first open water dive.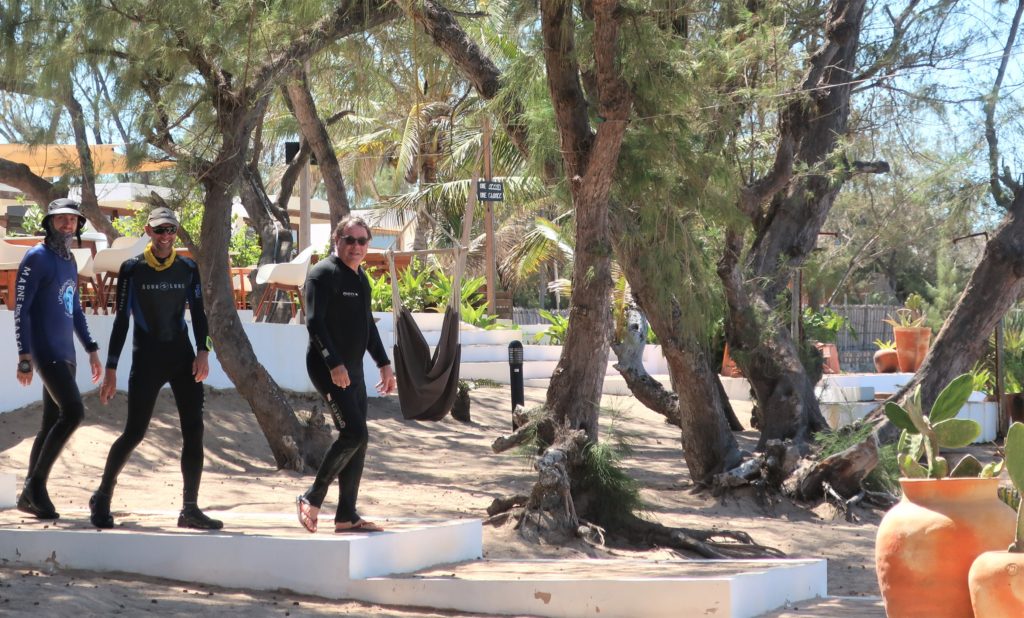 Getting a boat out to sea against the surf here is a challenge.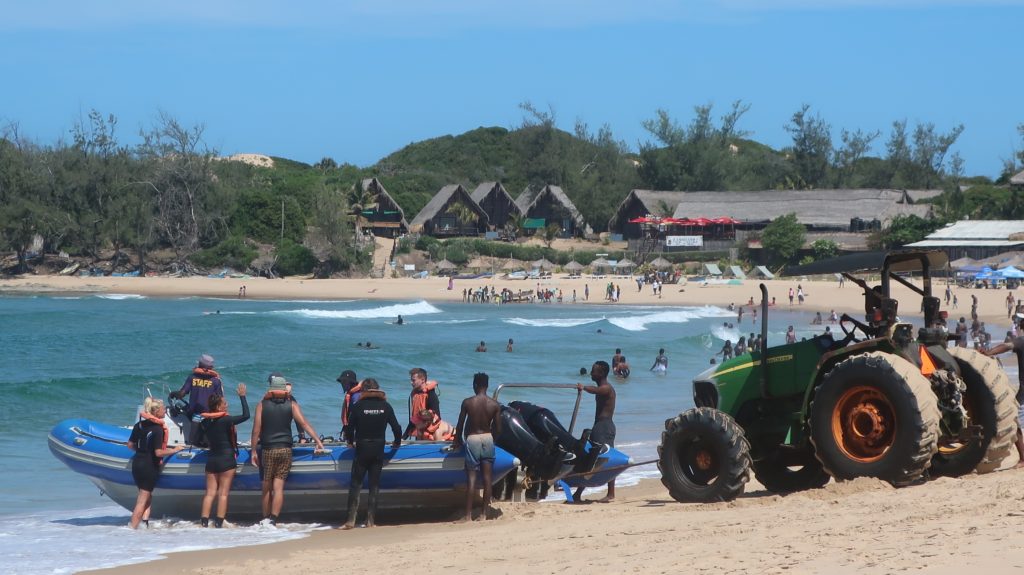 I enjoy it so much, we decide to stay on so I can get my PADI certification.
Meanwhile, Maria goes out for a snorkeling trip to see some seahorses.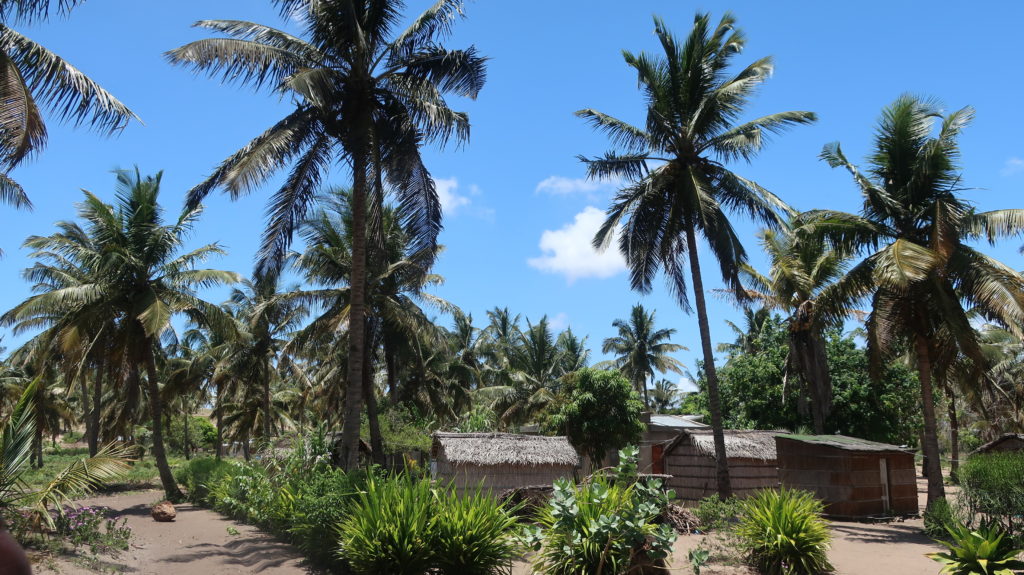 It's a long walk to the water.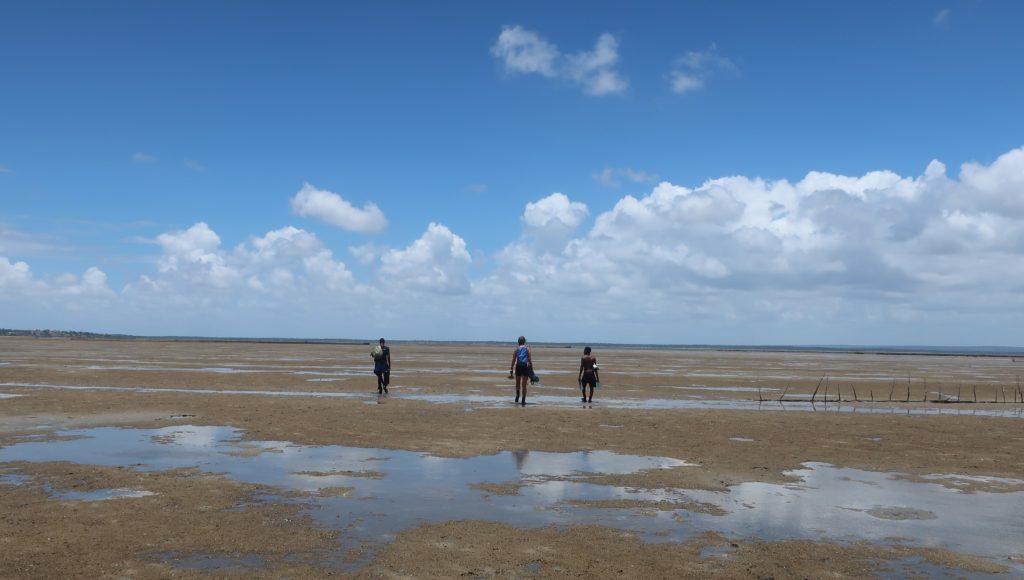 Along the way, they spot a flock of flamingos.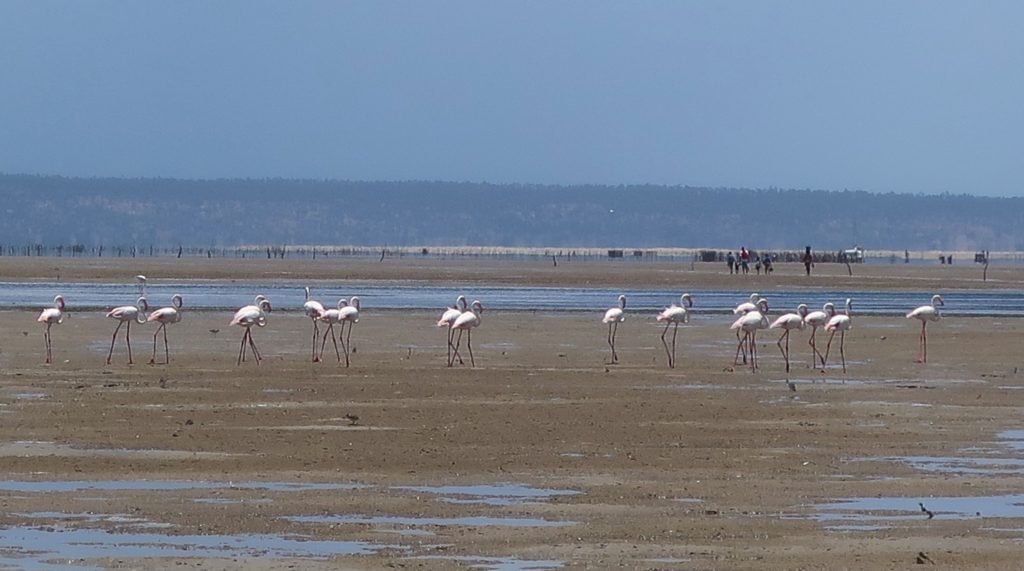 The locals harvest shellfish at low tide.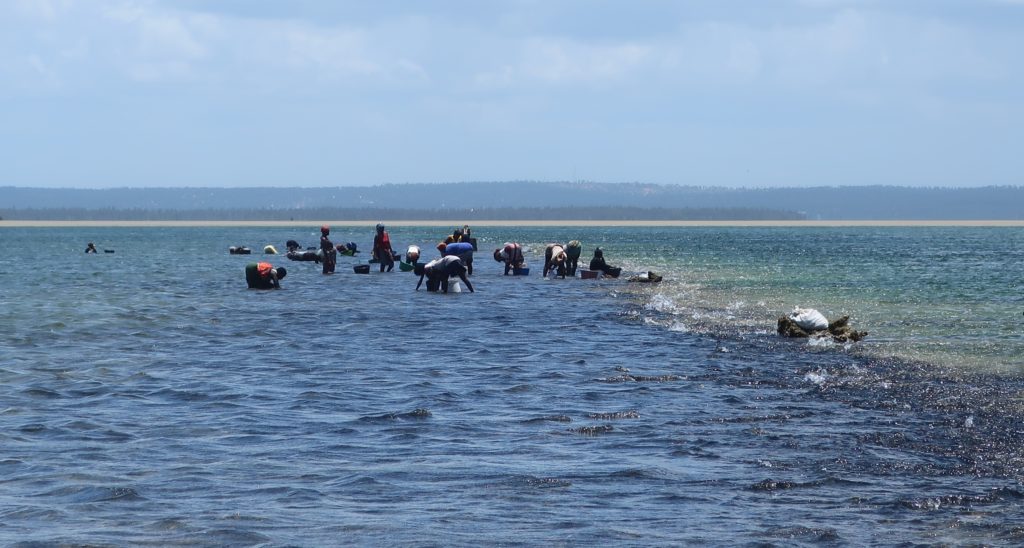 Kids, too.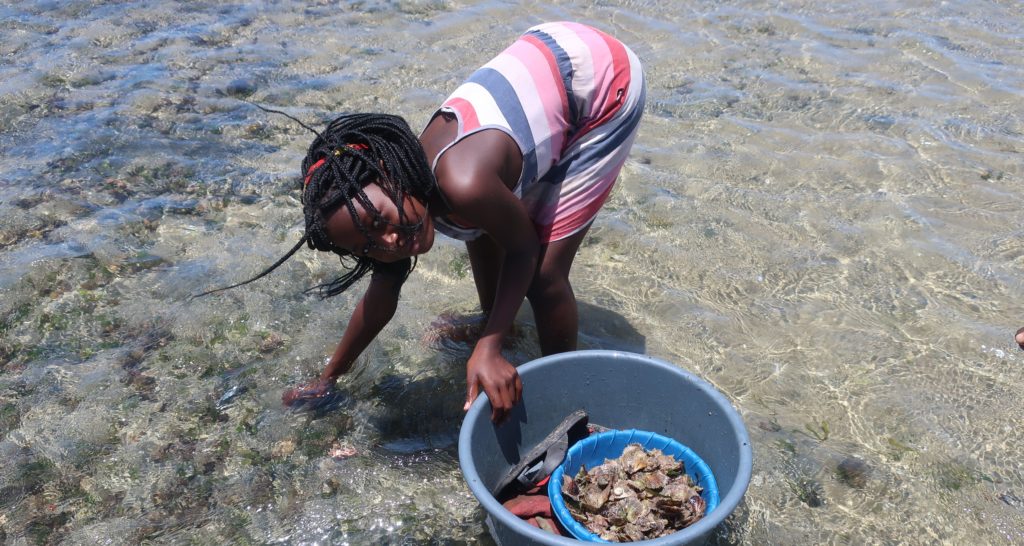 It's a pleasure staying here for the time it takes to do this PADI course. We stay in the on-site accommodation.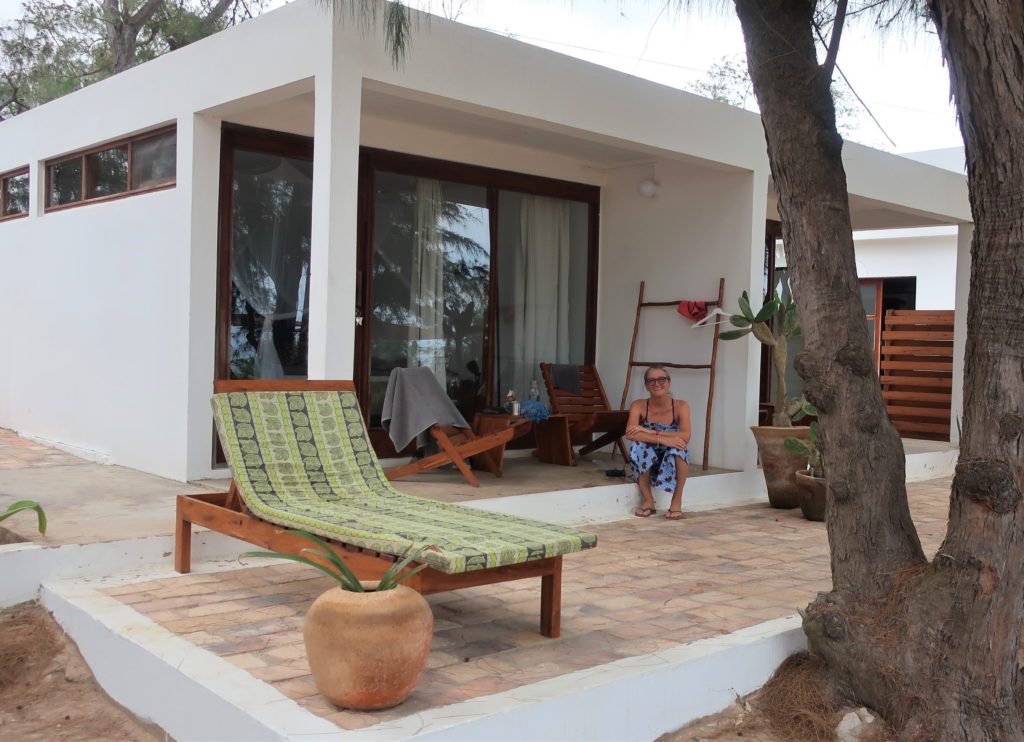 Training is almost complete. This is Naomi (from the UK), my diving guru, and Chris (from the Netherlands), who is qualifying for his Divemaster certification.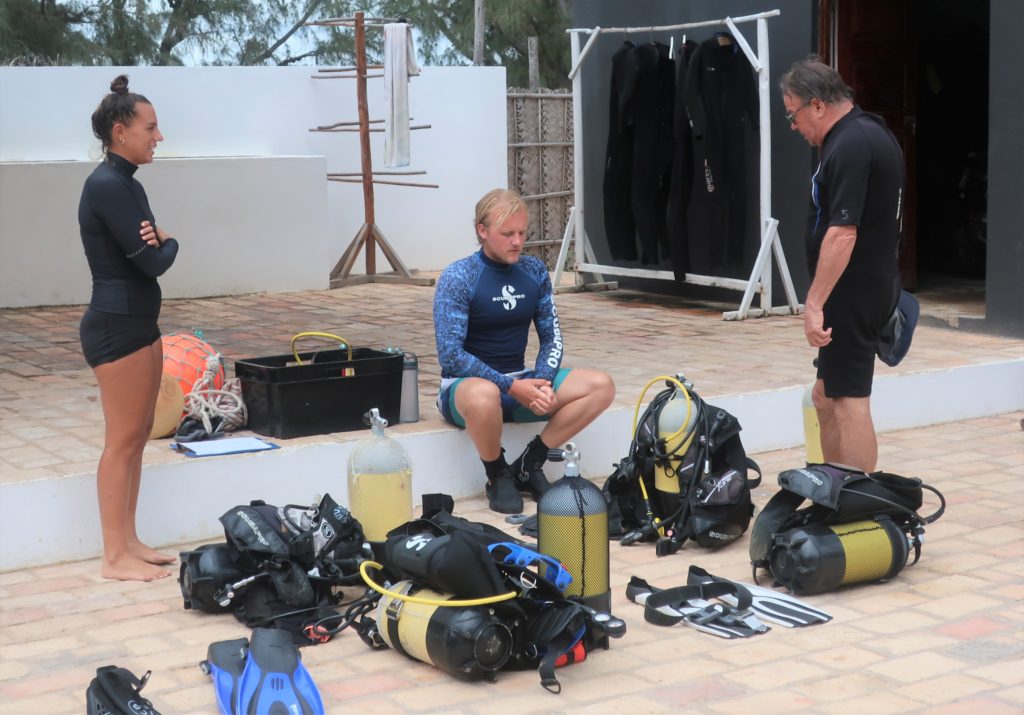 This is a shot after Maria gets everyone to wave for the camera.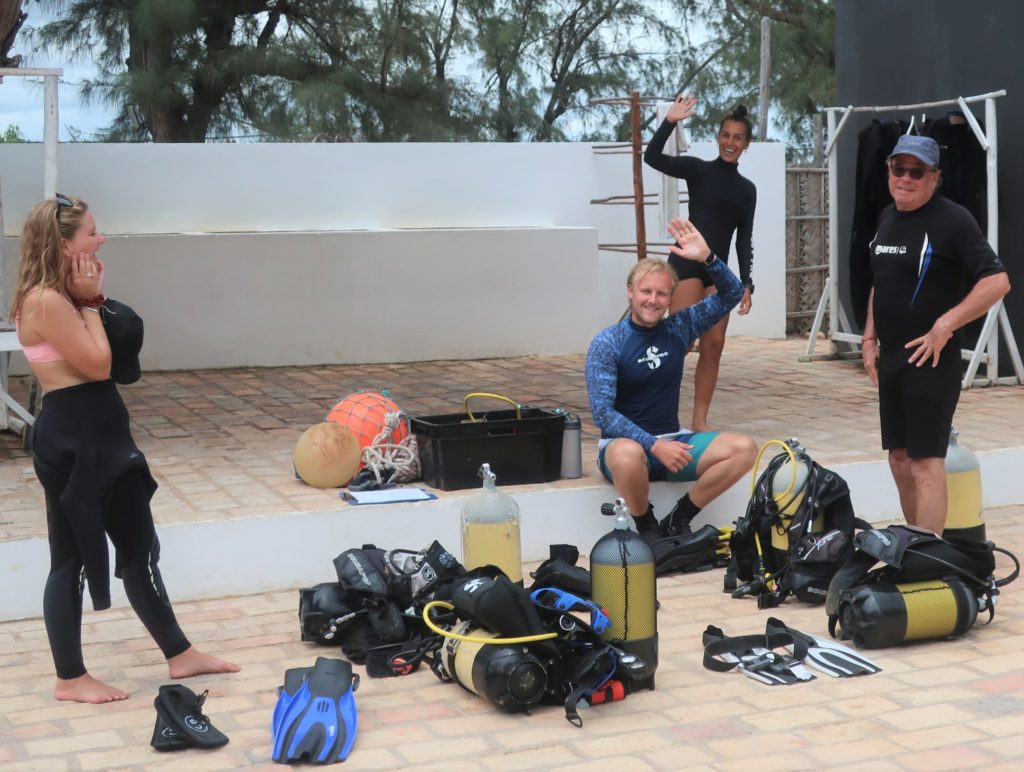 And eventually, the day arrives that I become a PADI-certified open water diver.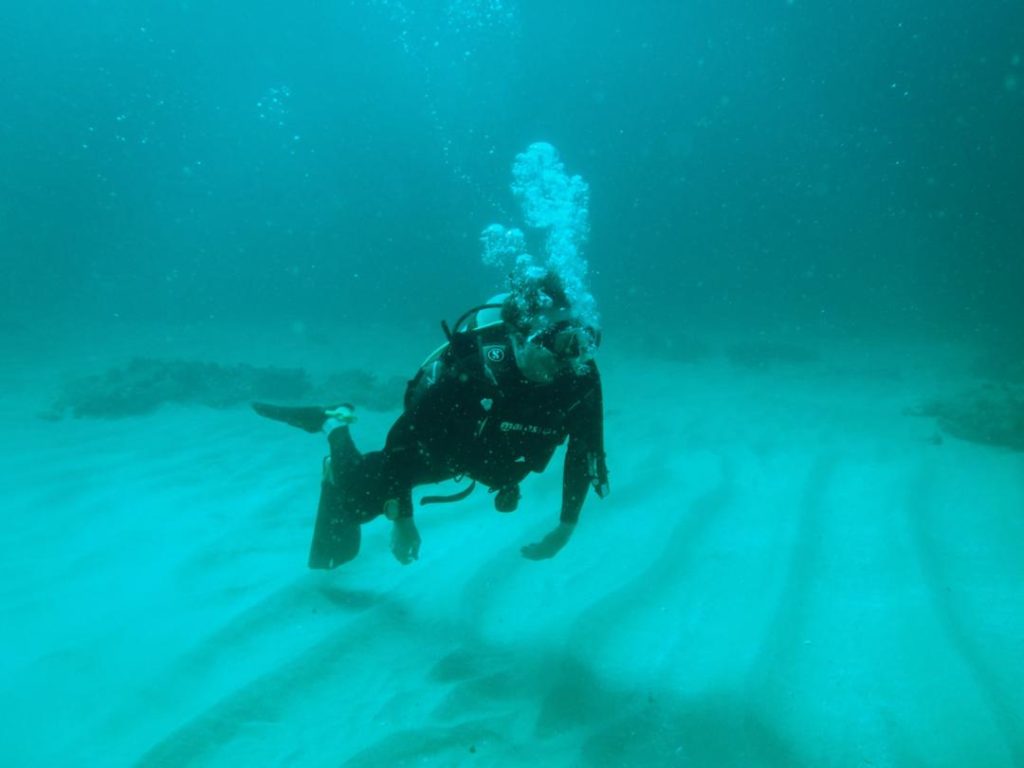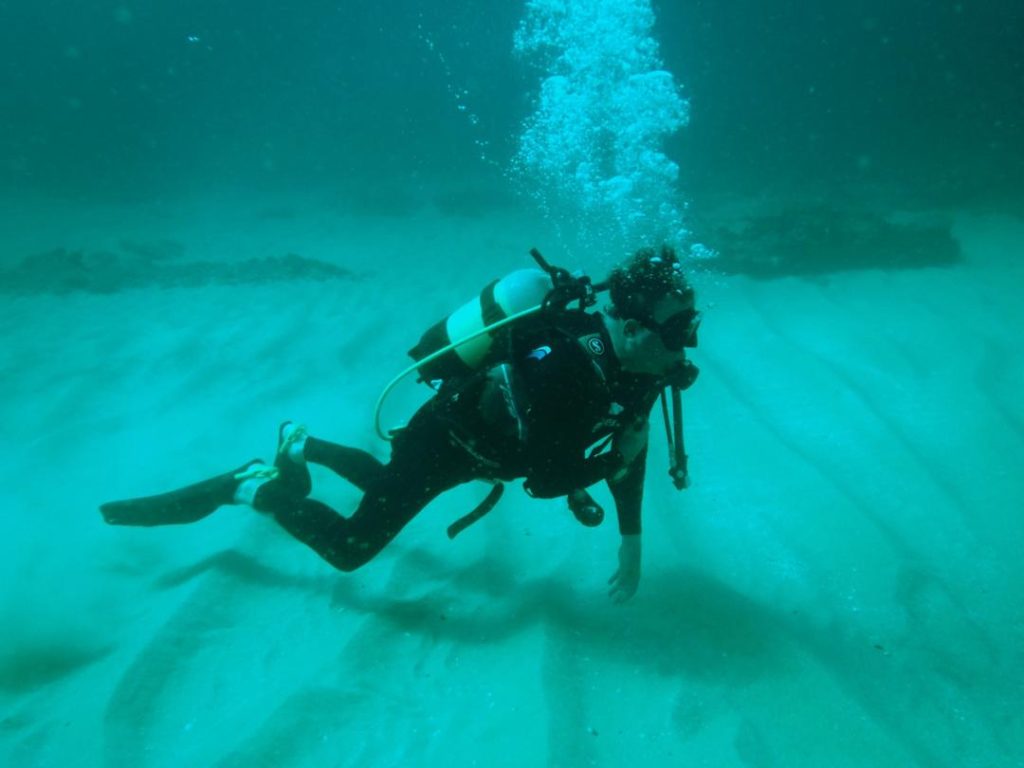 Finally, we must leave the Liquid resort. It's kind of sad – this place has the same family/community atmosphere we experienced at Zane's in Sumatra.
In a world with so much disharmonious crap in it – we're looking at you, Donald Trump – it's rare to stumble onto a haven of niceness.
May such places thrive and grow. Bye-Bye, Liquid. <sniff>
Sight or Insight of the Day – Happy Birthday, Maria
One of the main reasons we return to Travessia is to celebrate Maria's birthday. Which we do.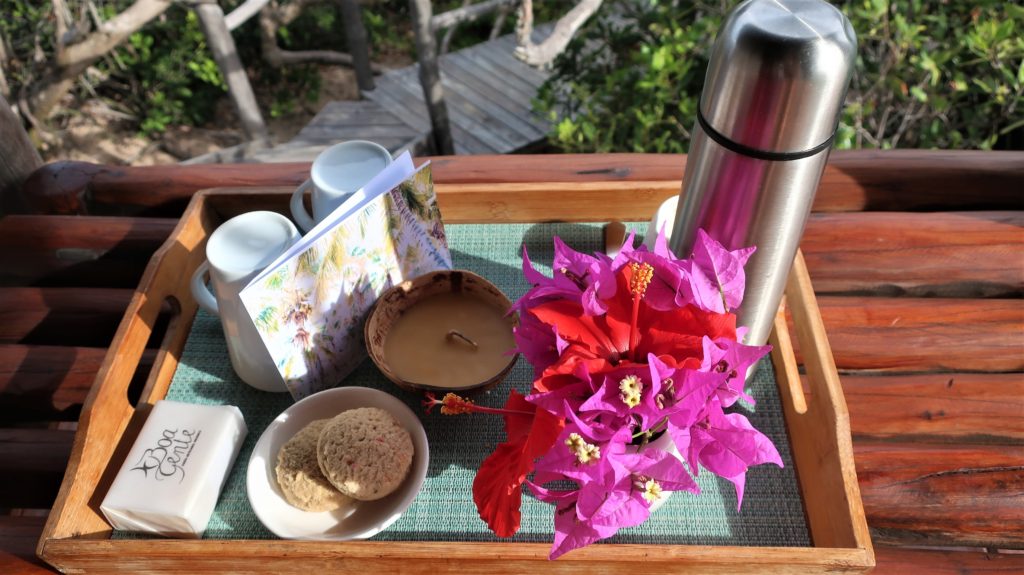 In the evening, Adel makes Maria a delicious chocolate cake.