It's a green drive down to Durban. The highway down from Hluhluey follows rolling hills.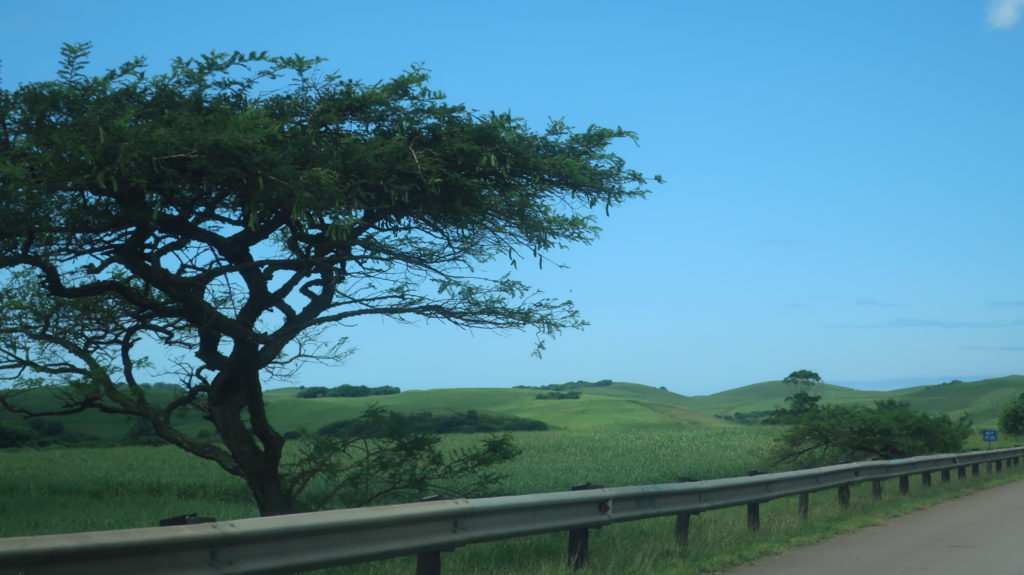 Durban is a modern port and home to many Indo-South Africans. We sample a local specialty – bunny chow.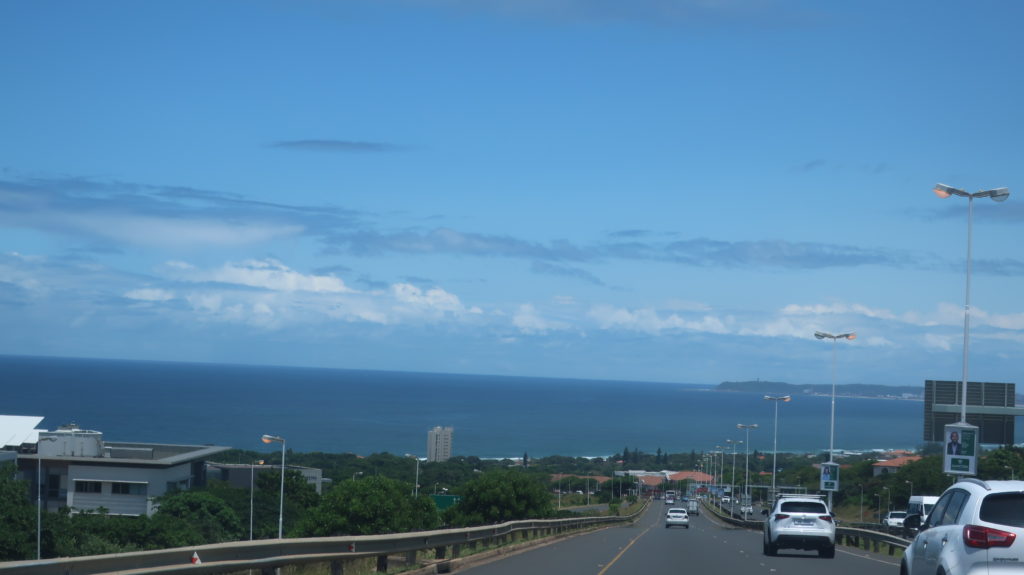 We visit the KwaMuhle Museum. This building was once the headquarters of the City's Native Administration Department. It's now a mini-Apartheid Museum.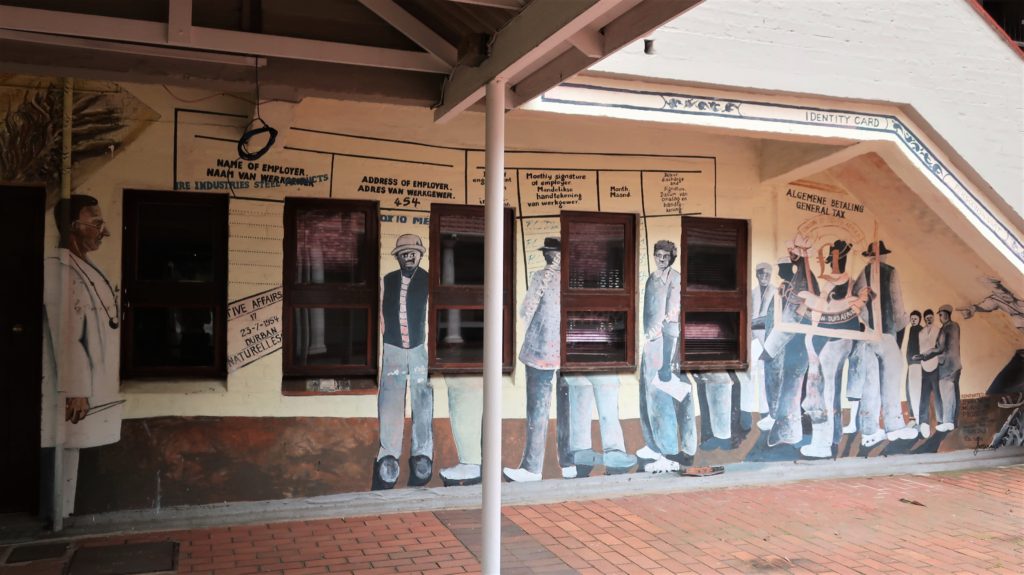 Downtown Durban has many Victorian buildings.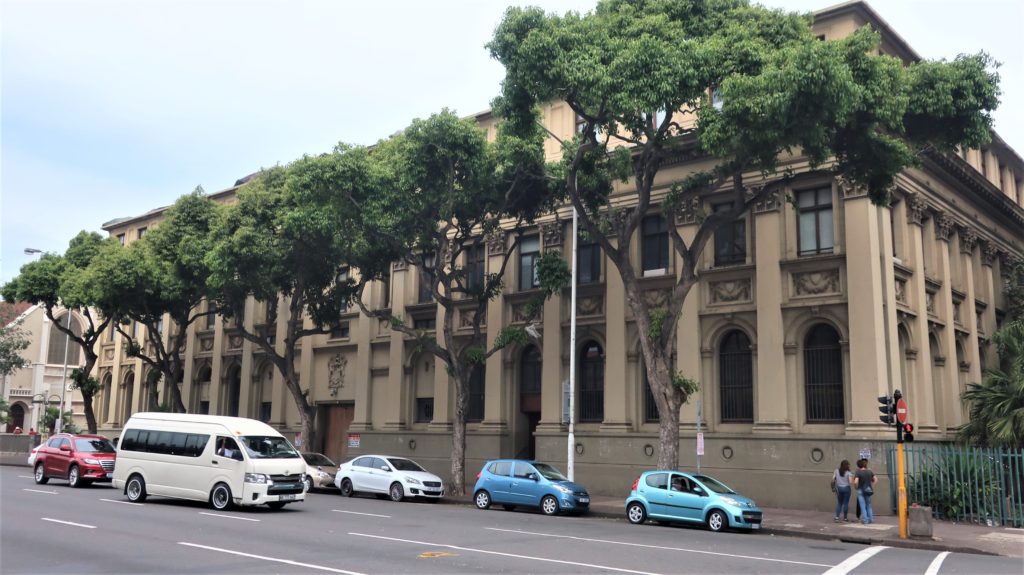 And lots of markets.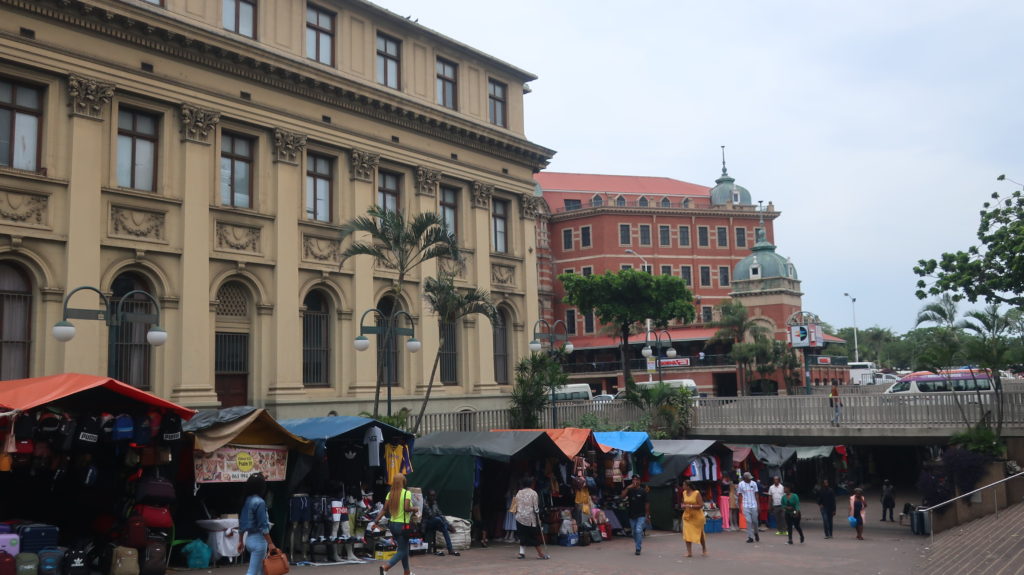 A Durban landmark is Moses Mabhida Stadium, built for the soccer World Cup in 2010.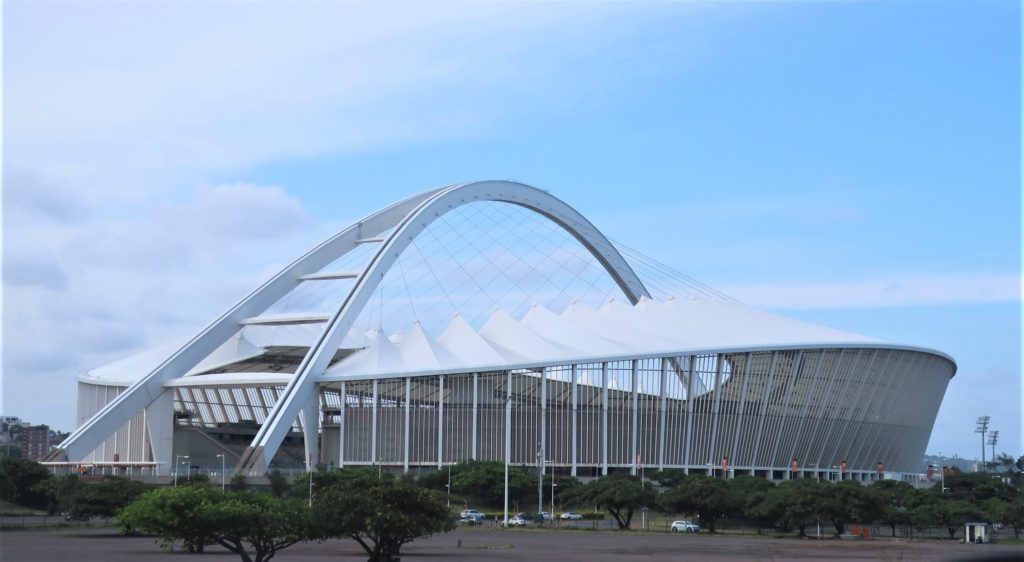 On a sunny Sunday, we go to uShaka Beach.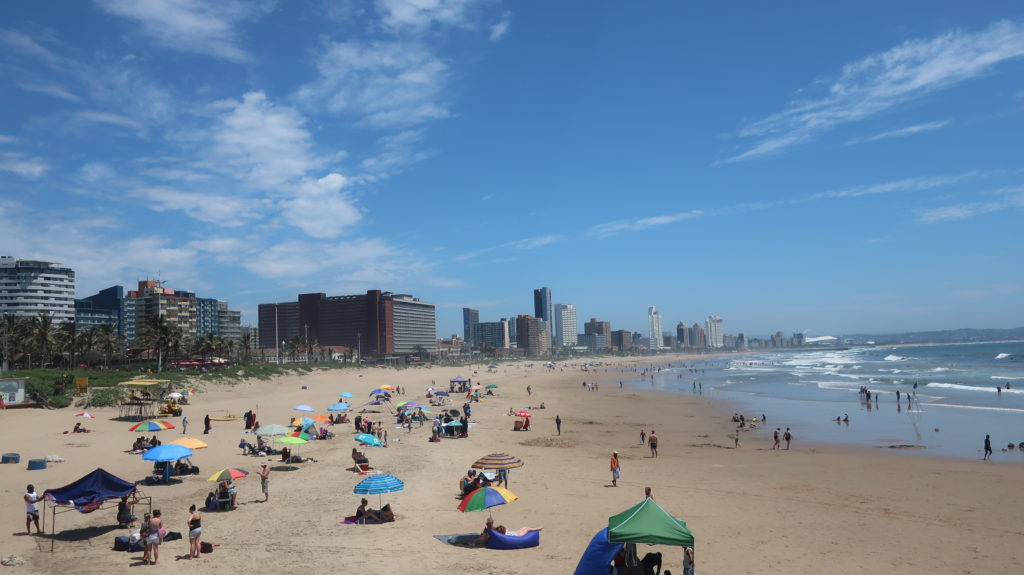 Next stop up the road is Umkomaas. This is a main town for diving on the Aliwal Shoal.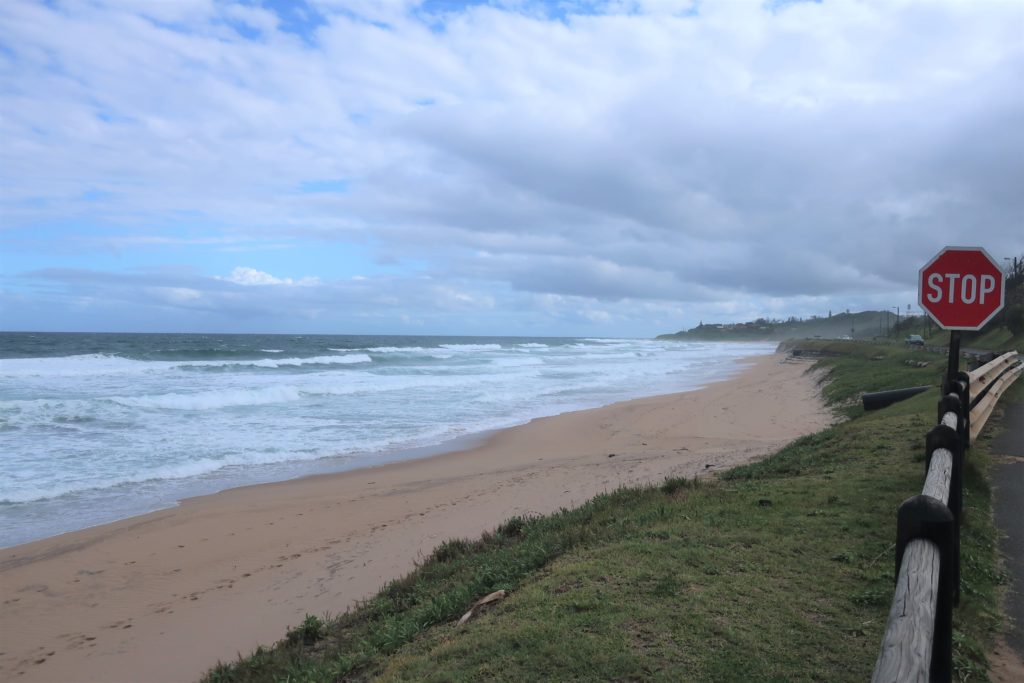 We use the services of the Aliwal Dive Centre. Our first night, we're invited by the dive crew to join them for a braai.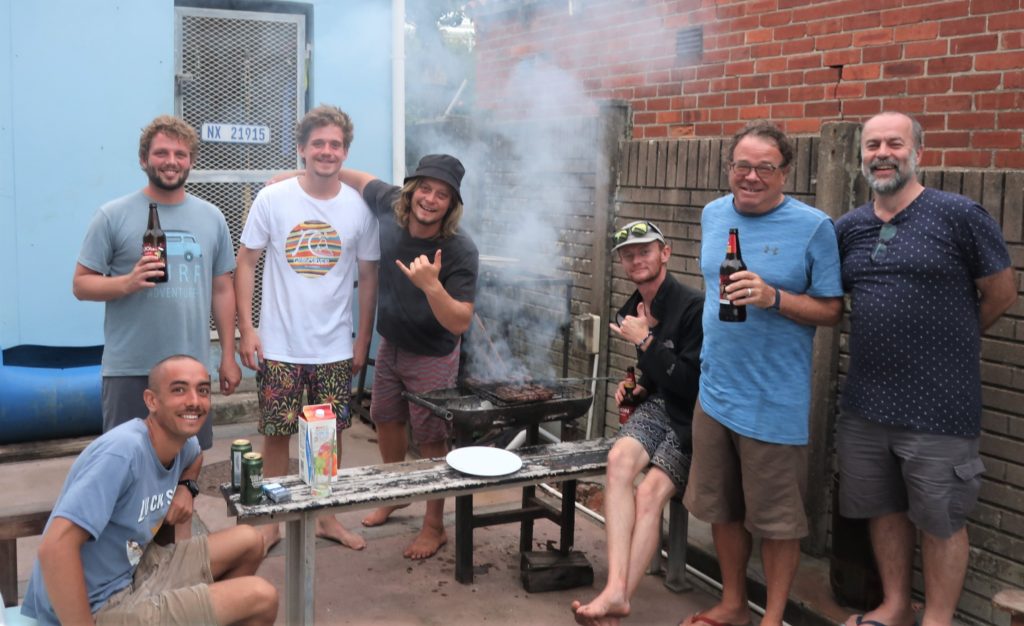 I sign up for two dives. The first is a shark dive.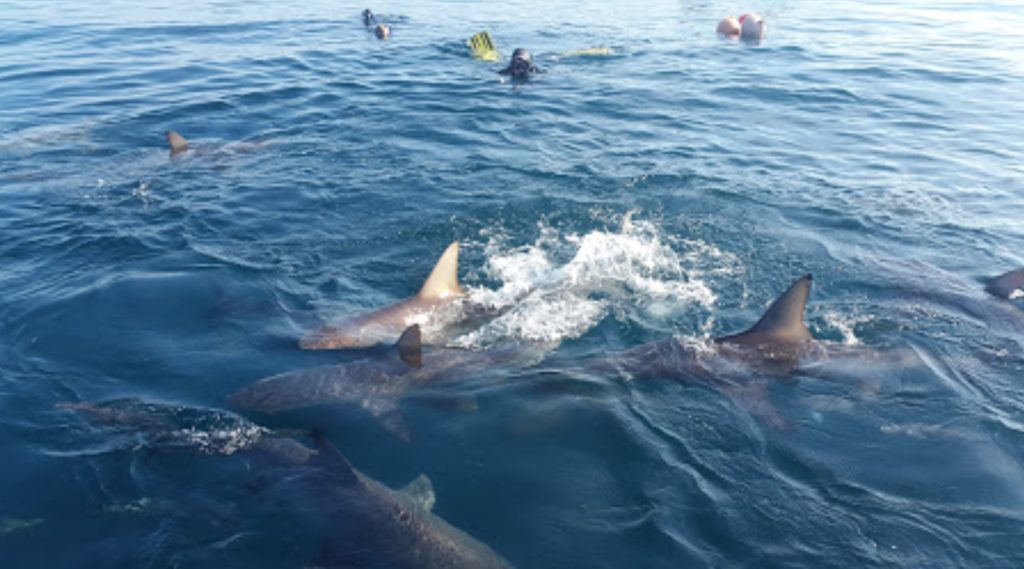 A bucket of sardines attracts the sharks.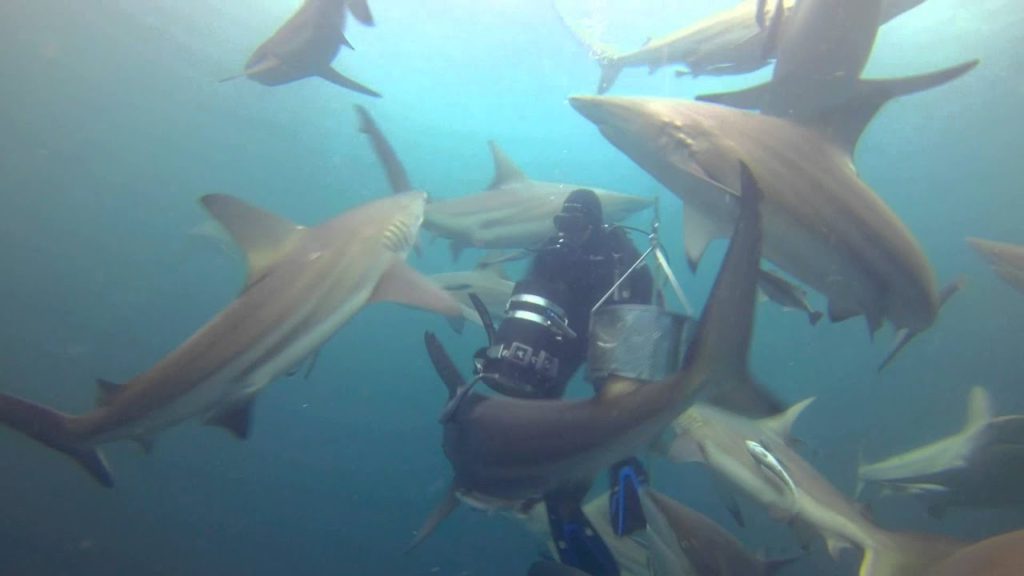 The sharks, I'm happy to say, completely ignore you.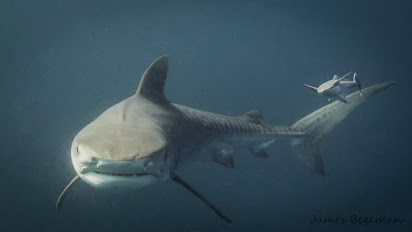 To be honest, this breed of shark is not known for its ferociousness, like some sharks.
The second is a plain old shallow reef dive.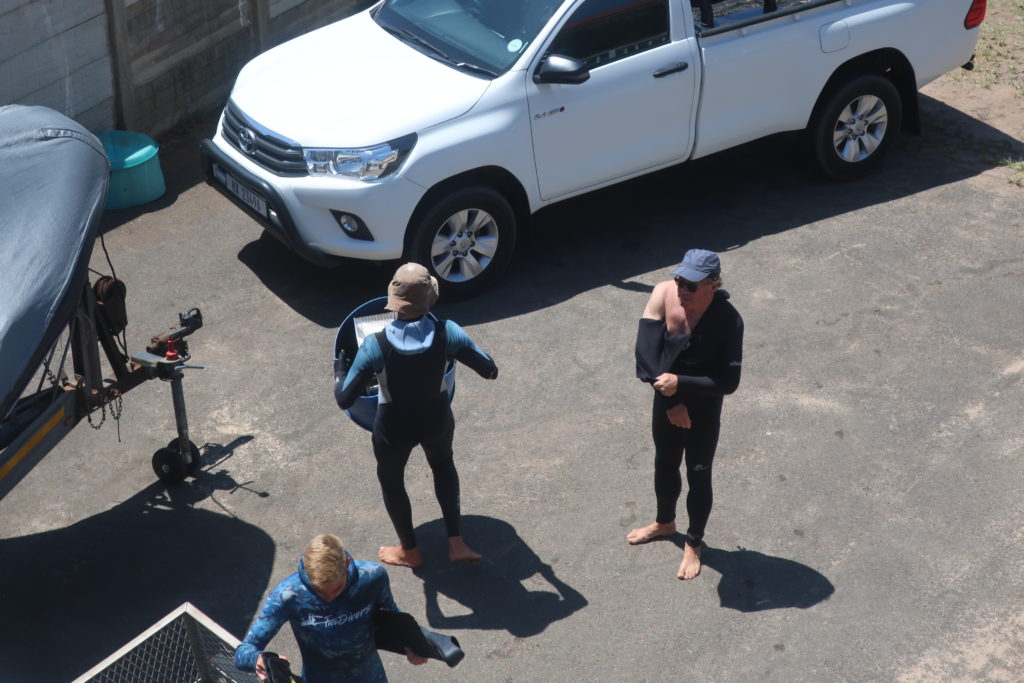 One day, we visit the Oribi Gorge.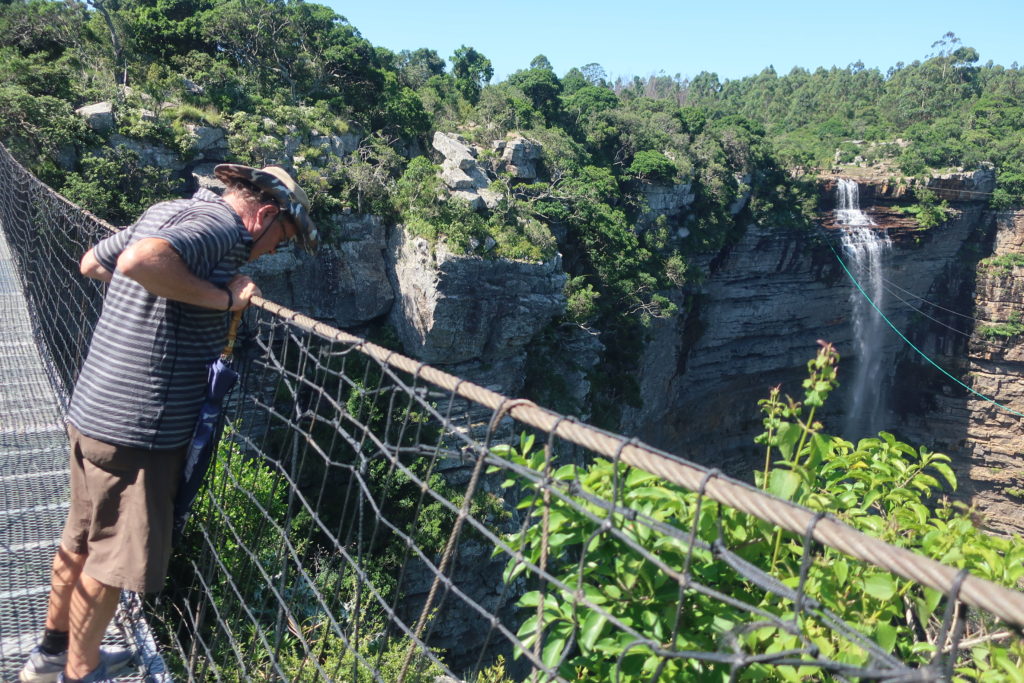 Among its delights is (what feels like) a death-defying suspension bridge.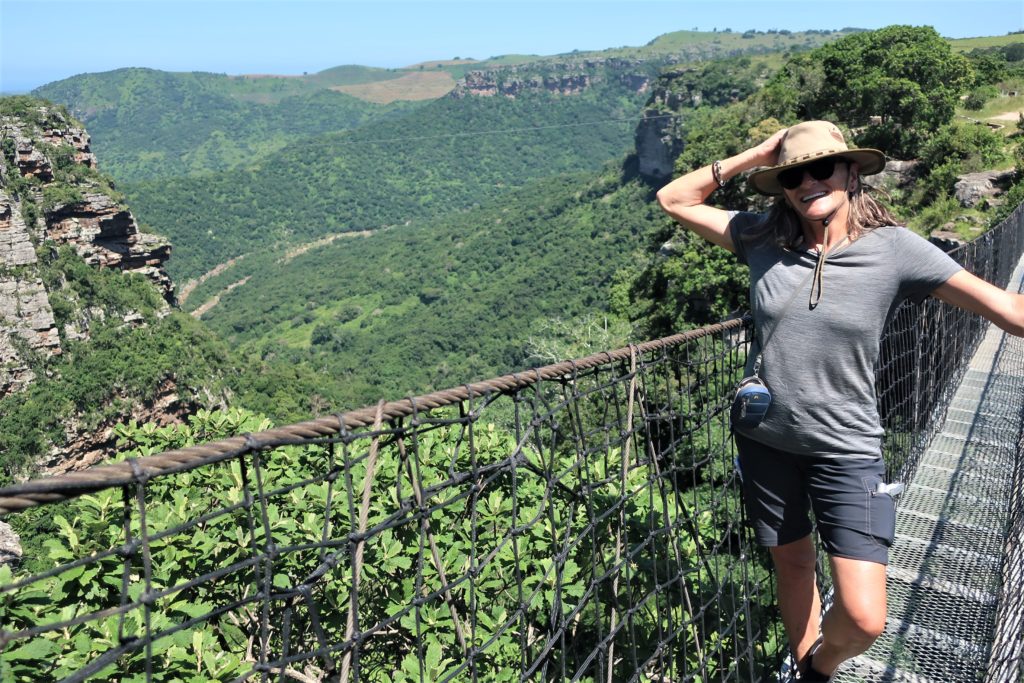 Sight or Insight of the Day
We have lunch at the Oribi Gorge Hotel. On our way to the start of the hiking trail is a grassy field that contains half a dozen pigs.
I stand by the fence. One trots over. I pet him through the wire and he immediately sinks into a trance and tumbles on his side, eyes closed in bliss. A second pig rushes up – same thing happens. A thirds waits his turn to feel my magic touch.