We are back in South Africa.
With a sad farewell to Tofo, we drive south to Bilene, passing through some lively towns on the way.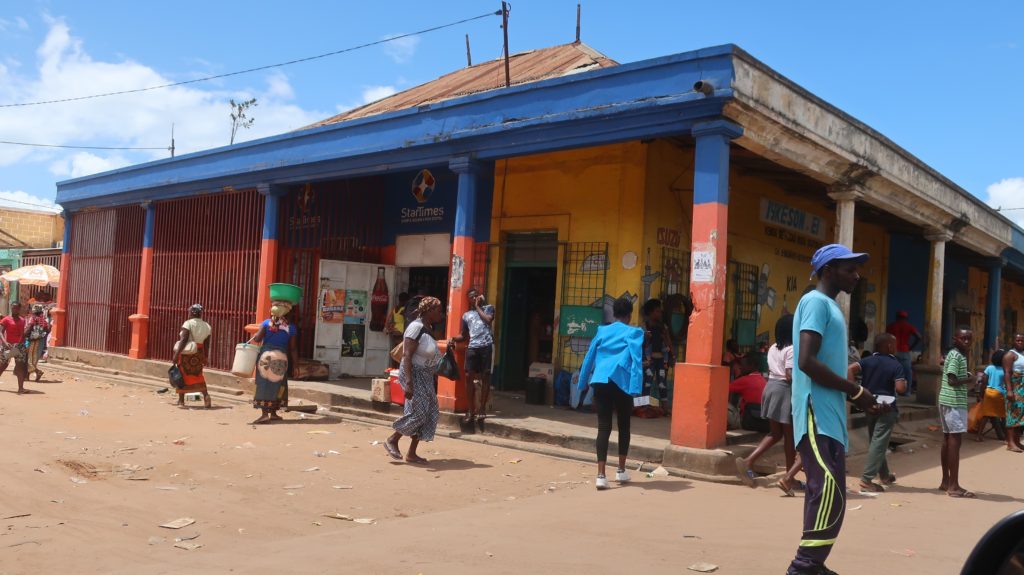 Mozambican women move gracefully in their capulanas.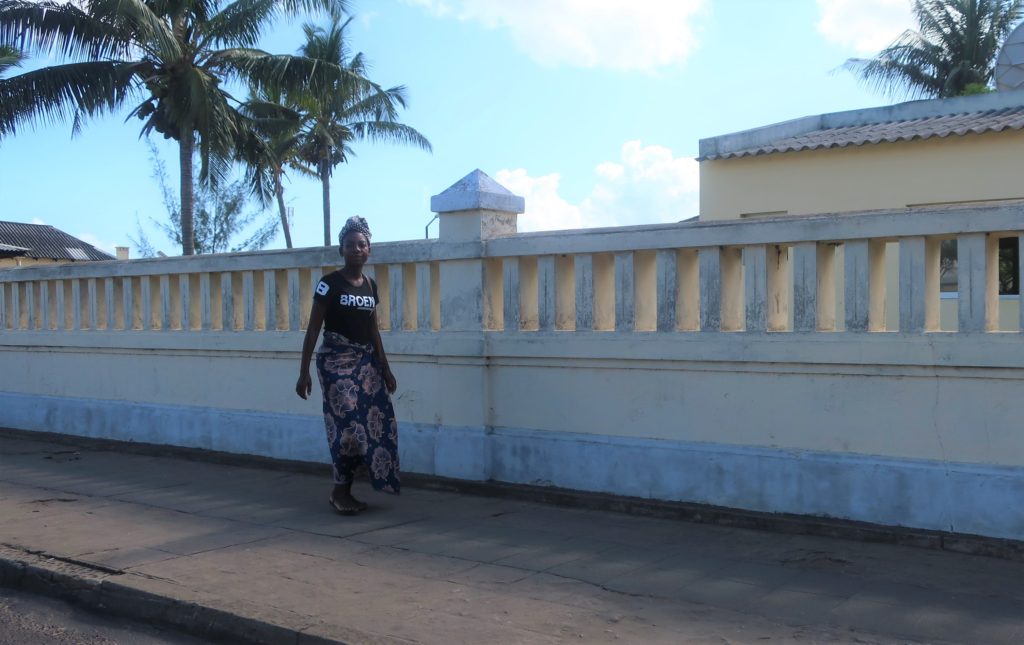 Corrugated steel is a popular building material here. It looks hot.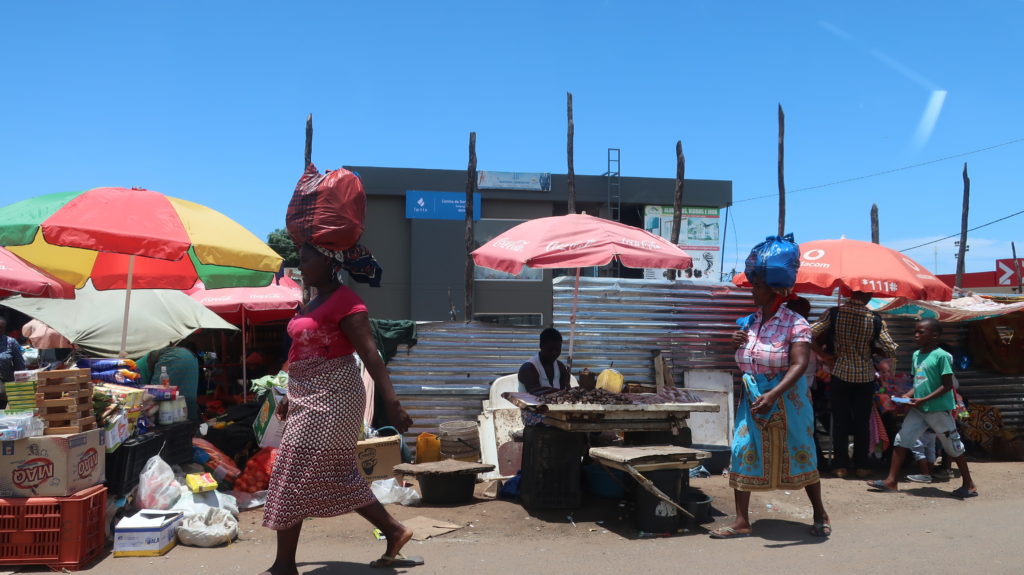 People sell cashews at the side of the road. Empty bags flutter in the breeze to catch your attention.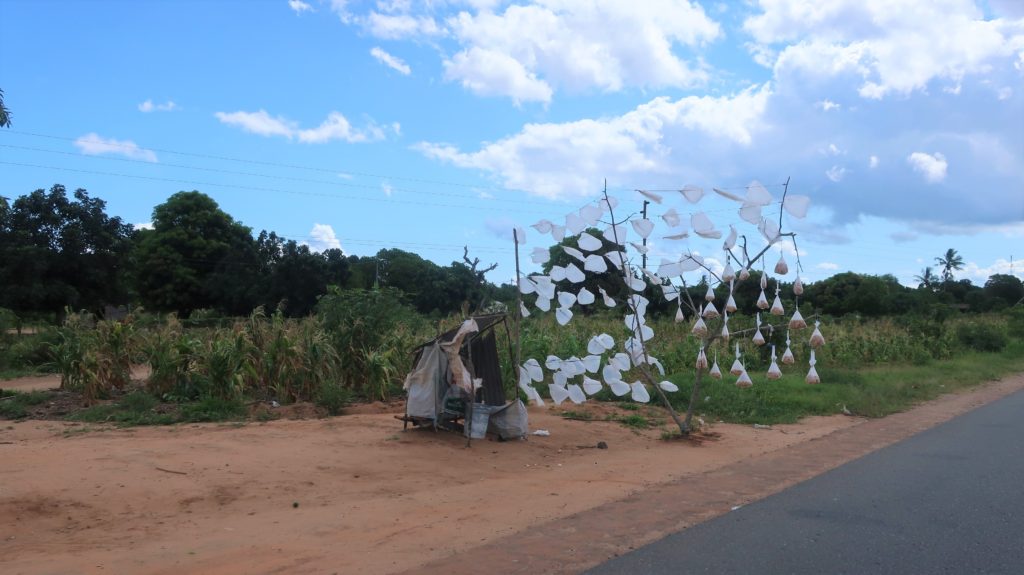 Bilene is a popular beach for Mozambicans.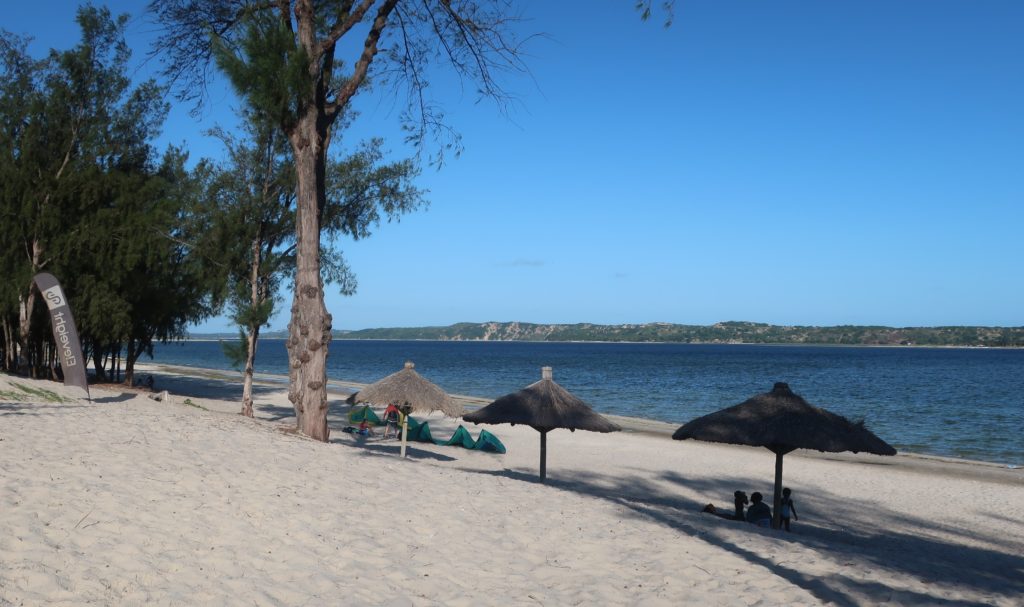 It's a good place to spend our final night in Mozambique.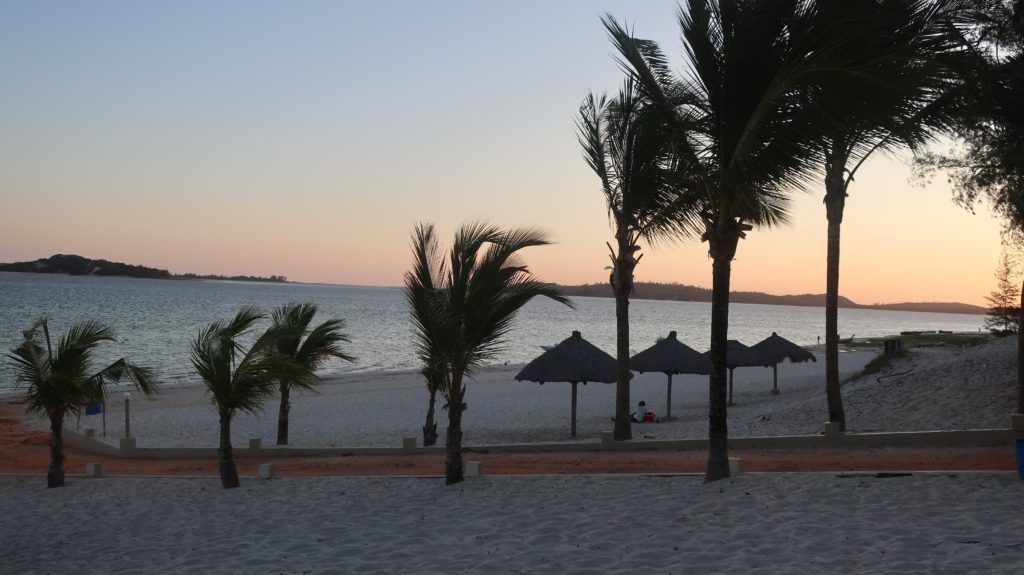 After driving through pullulating Maputo, we cross the Maputo-Katembe bridge to the other side.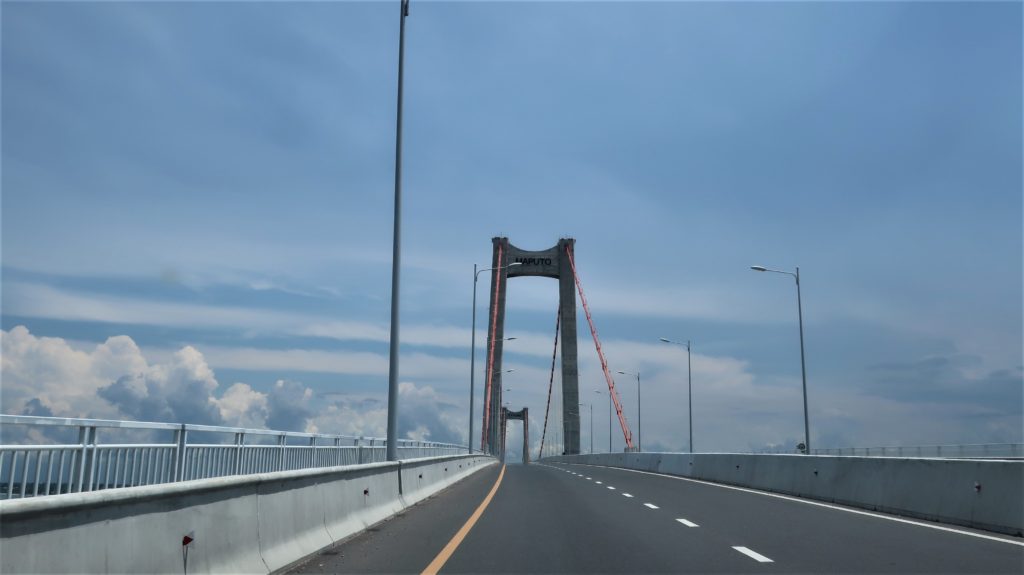 This is the closest we care to get to downtown Maputo.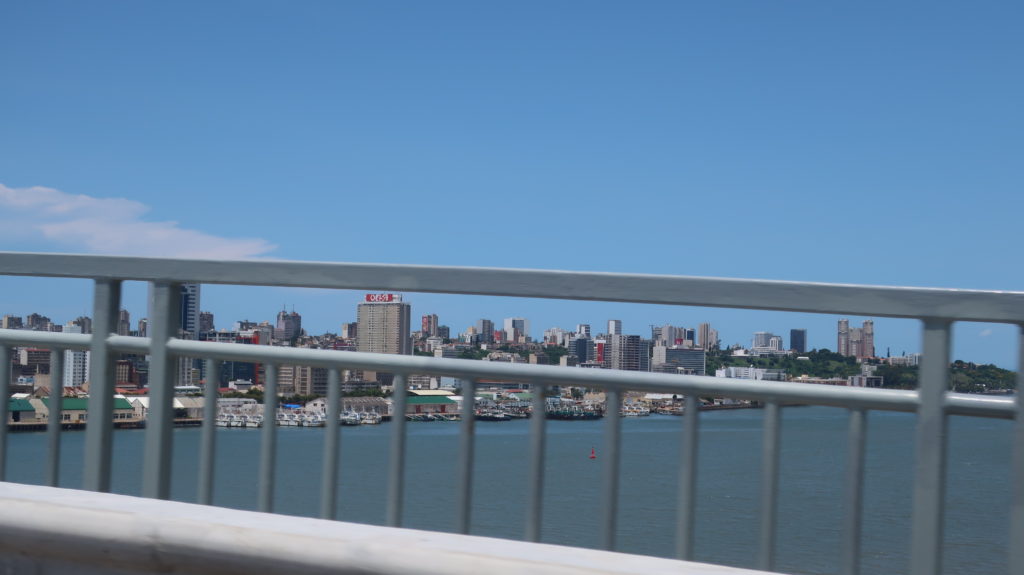 On the other side is a newly-paved road all the way to the South African border.
What used to be a 7-hour journey now takes a mere 90 minutes. The road passes through the Maputo Elephant Park.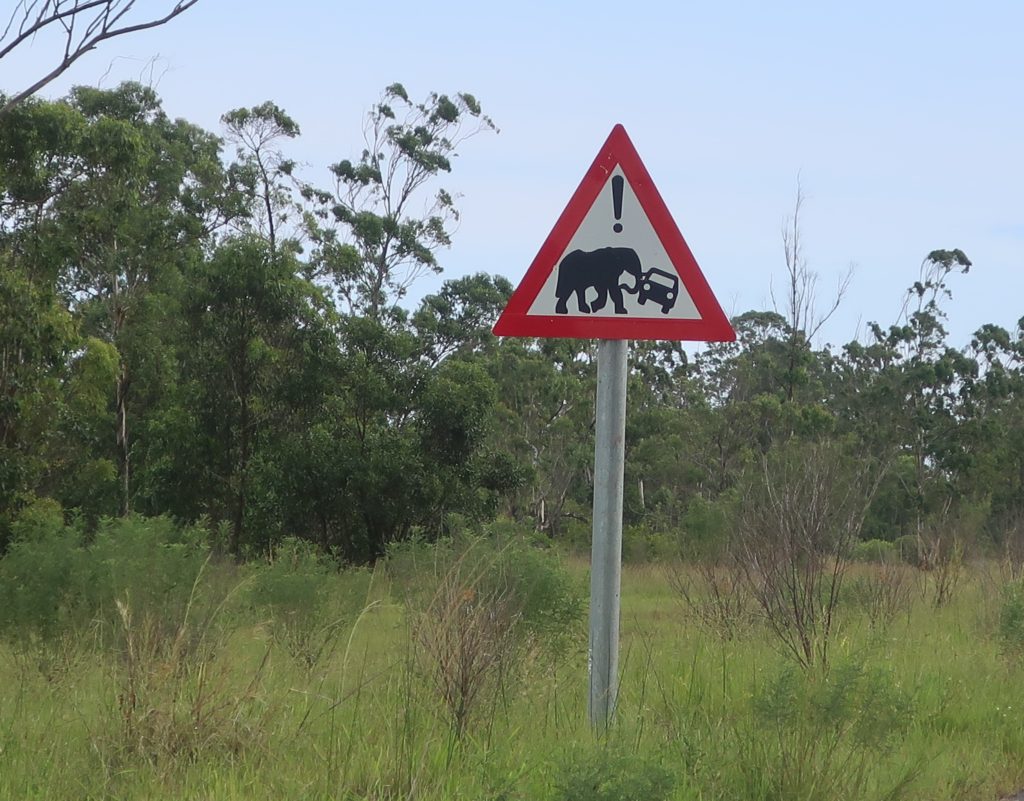 Our experience at the border is much calmer than our entrance a month ago at a different border post at the height of the holiday rush.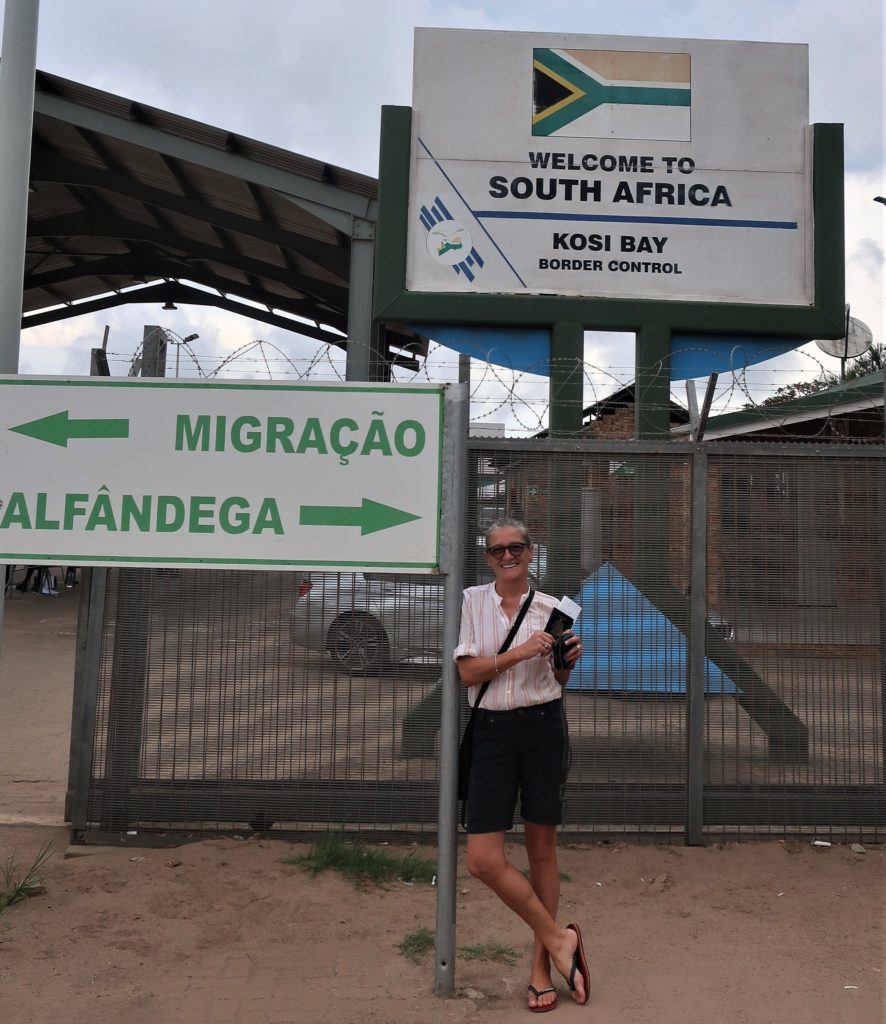 The accommodation at Hluhluwe–Imfolozi Park is full. We stay at a private campground, Sand Forest Lodge, about a twenty minute drive away.
We are the only guests. We have the campground to ourselves. (Except for a resident herd of nyala on the property.)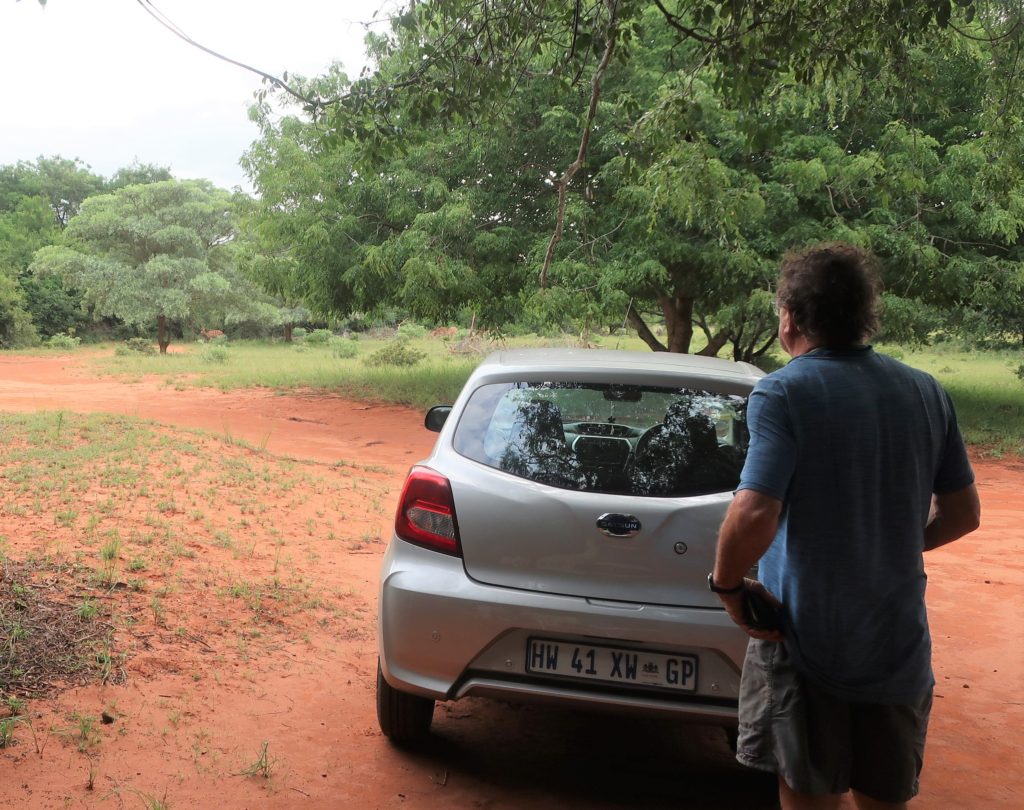 The males are much larger and more striking in appearance.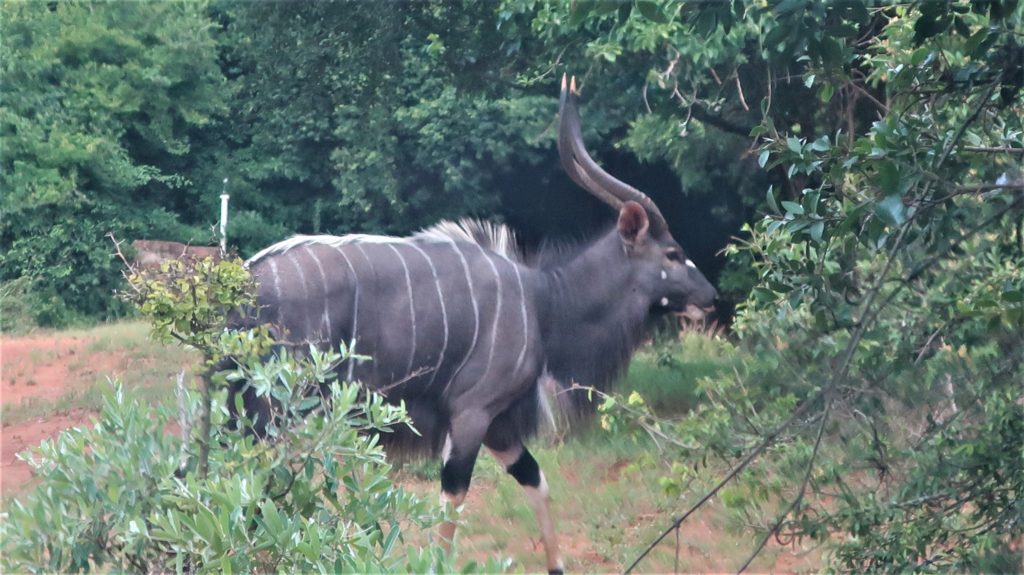 Hluhluwe is pronounced 'shlooSHLOOey'. It's Zulu for the plant Dalbergia armata.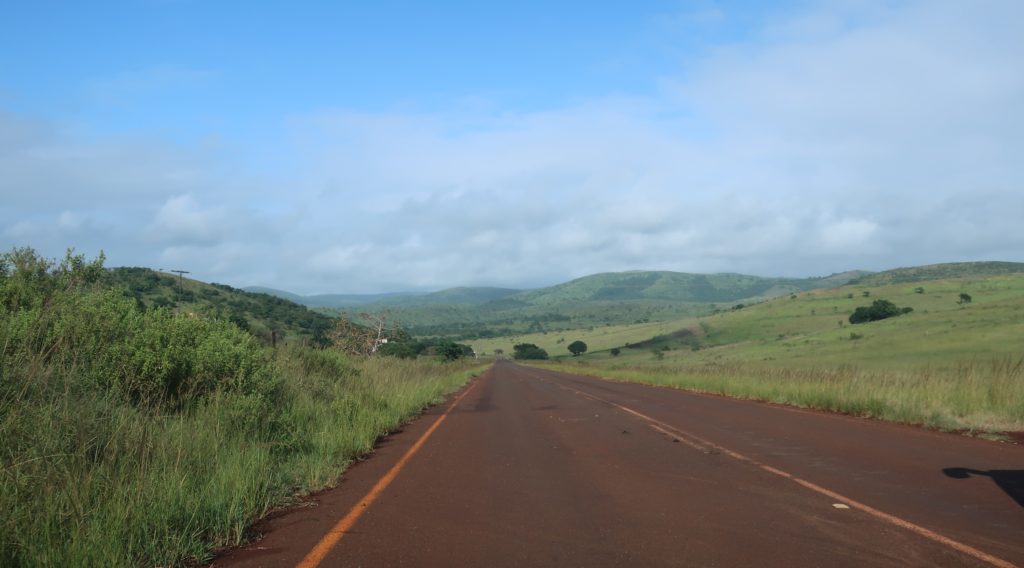 We see a family of warthogs. The young ones are pretty cute.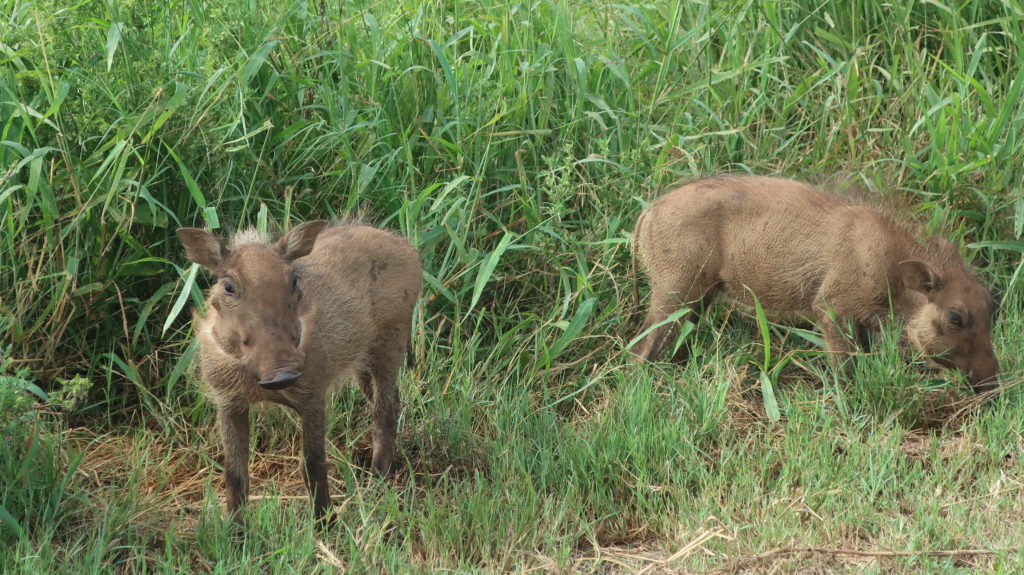 Some nyala cross the road.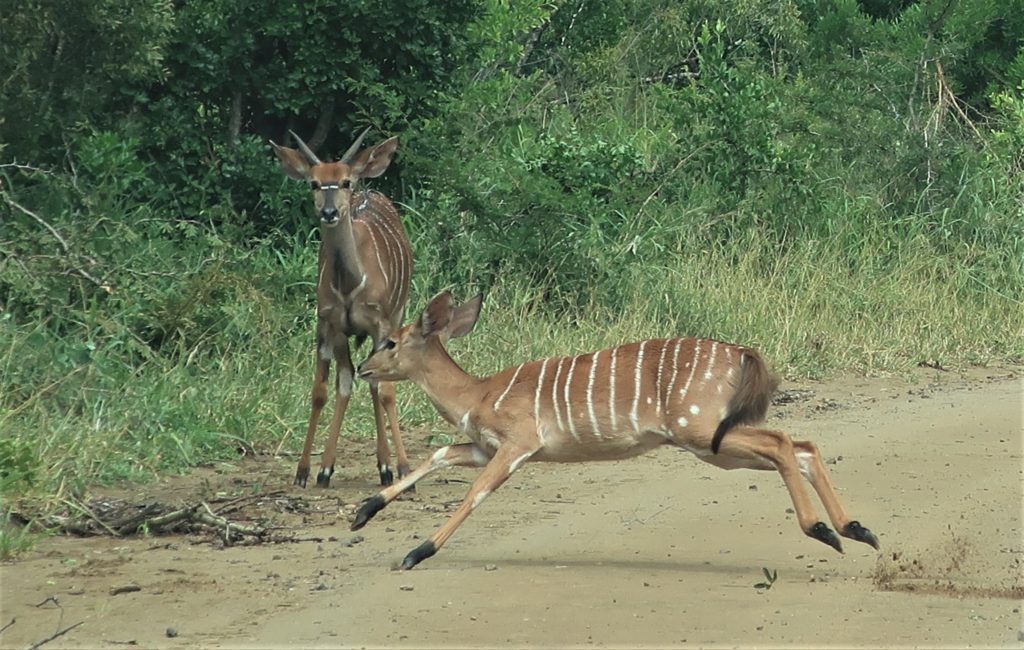 We come across a black rhino. He seems as big as a tank.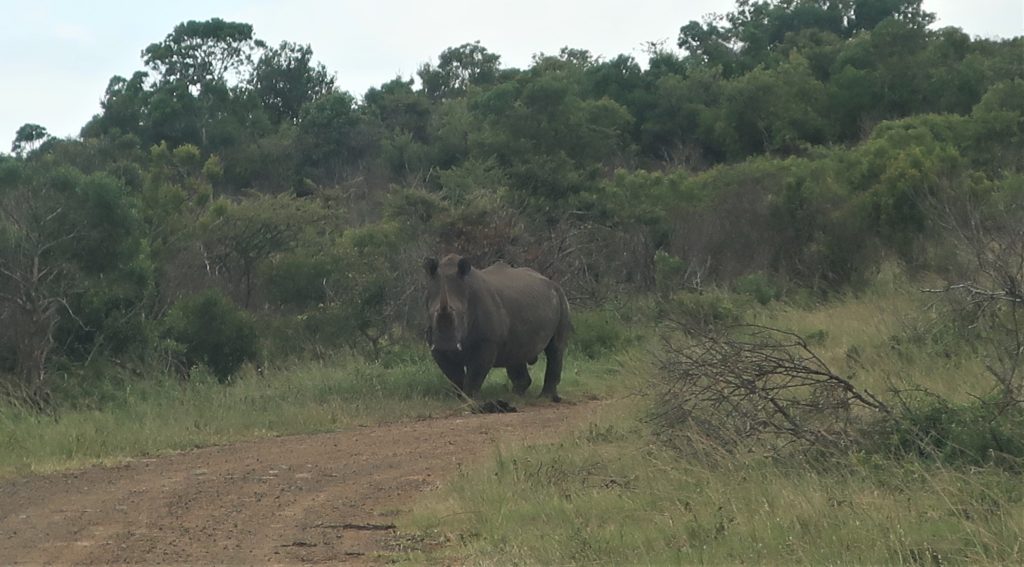 In the middle of the road, a dung beetle does its thing.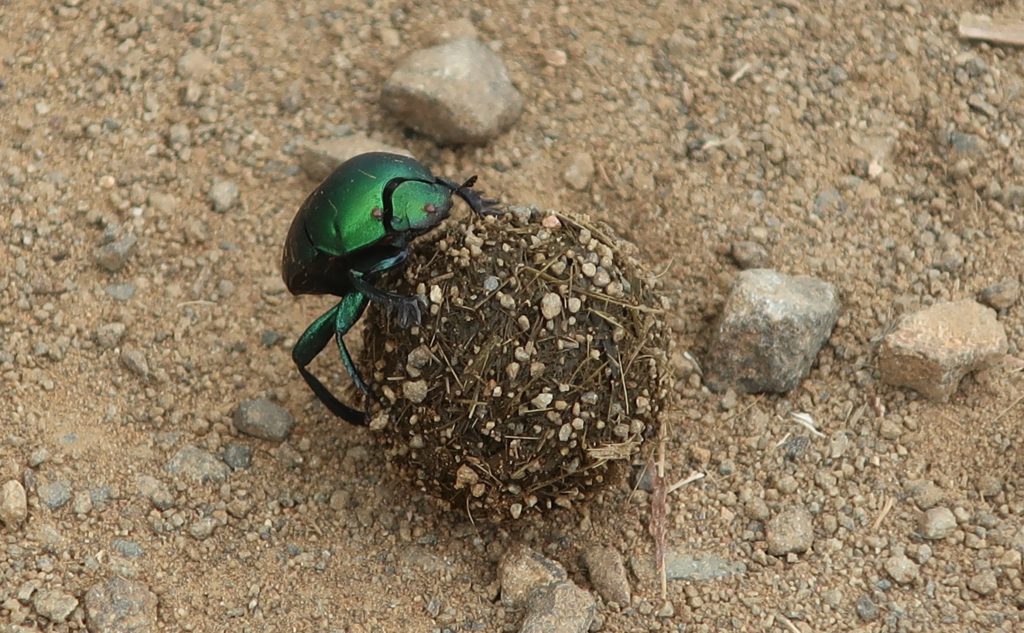 Some weaver birds bathe in a puddle.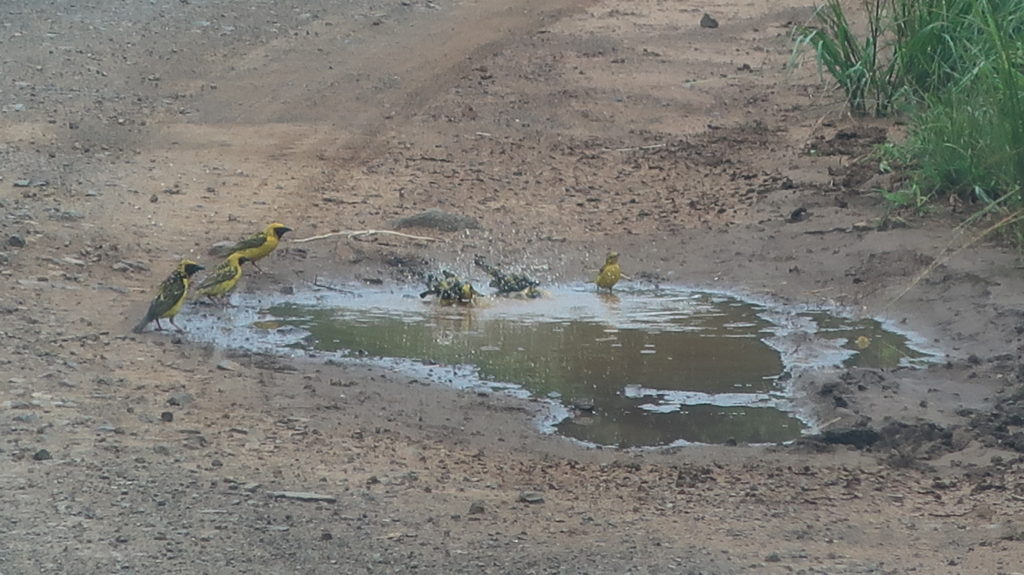 Weaver birds make colonies of woven nests, like this.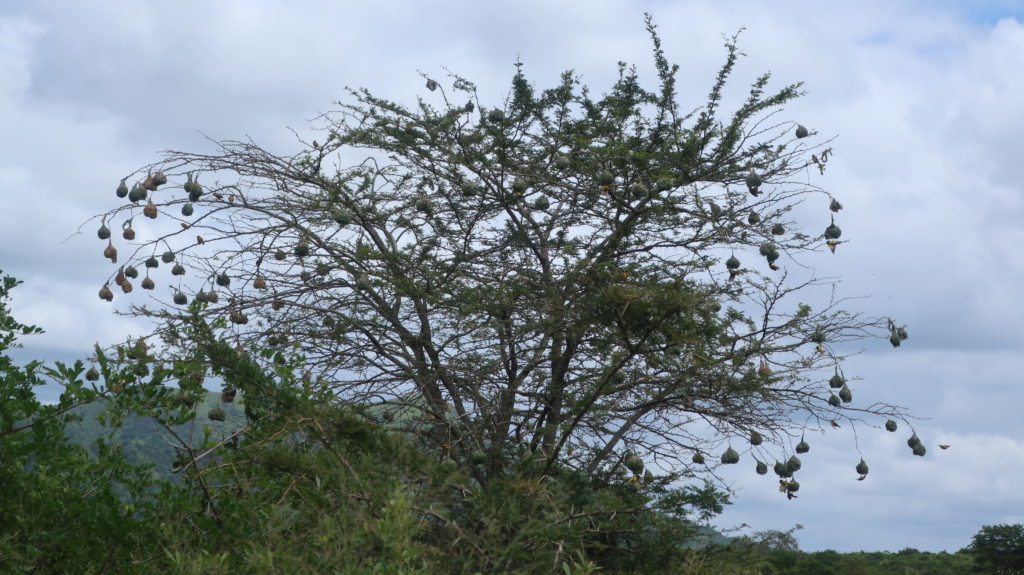 On a sunny day, we visit nearby Sodwana Bay.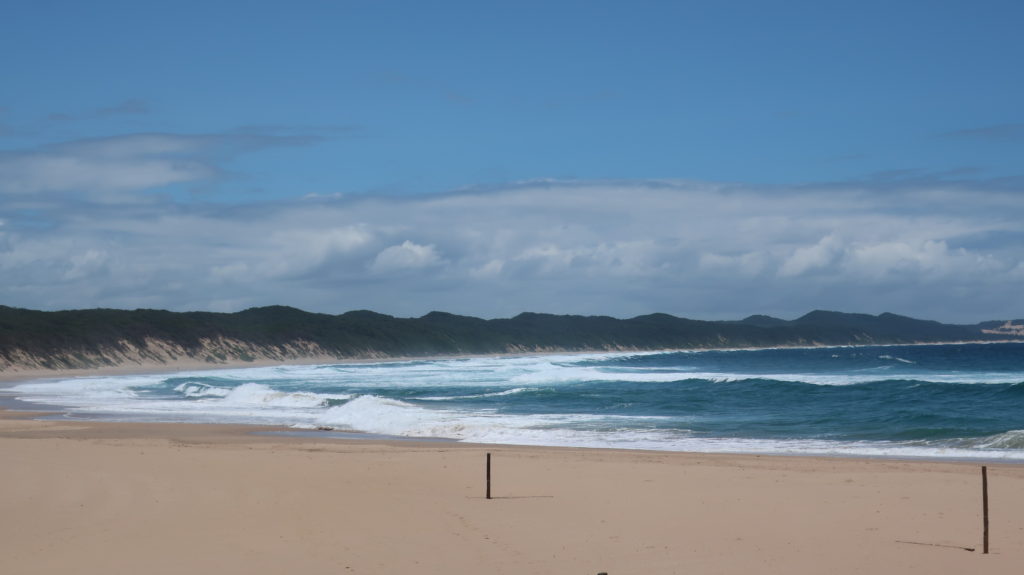 Like Tofo, it's a famous diving spot. With the same heavy surf that makes launching dive boats a challenge.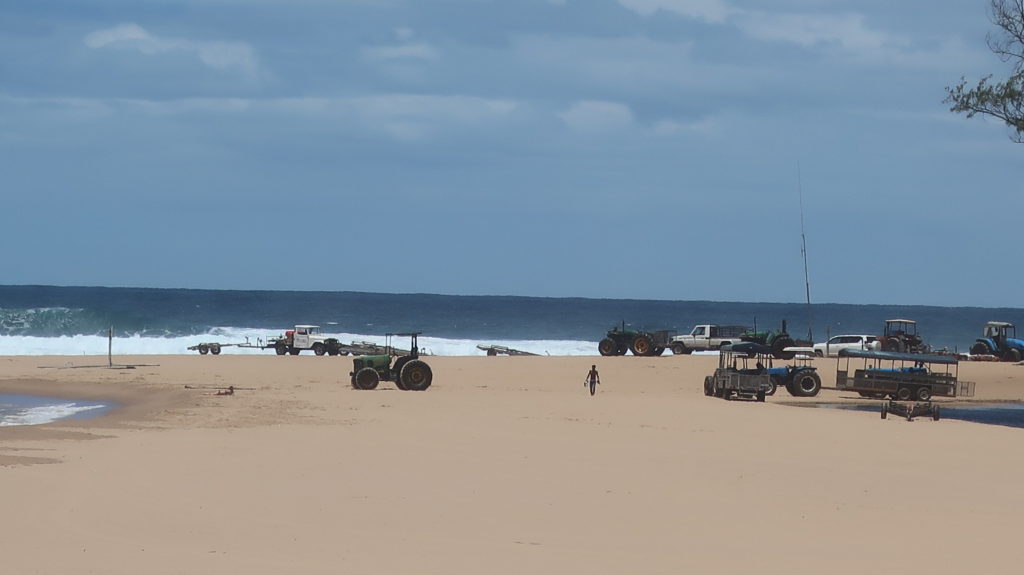 The peak season is past. A few weeks ago, this would be heaving with people.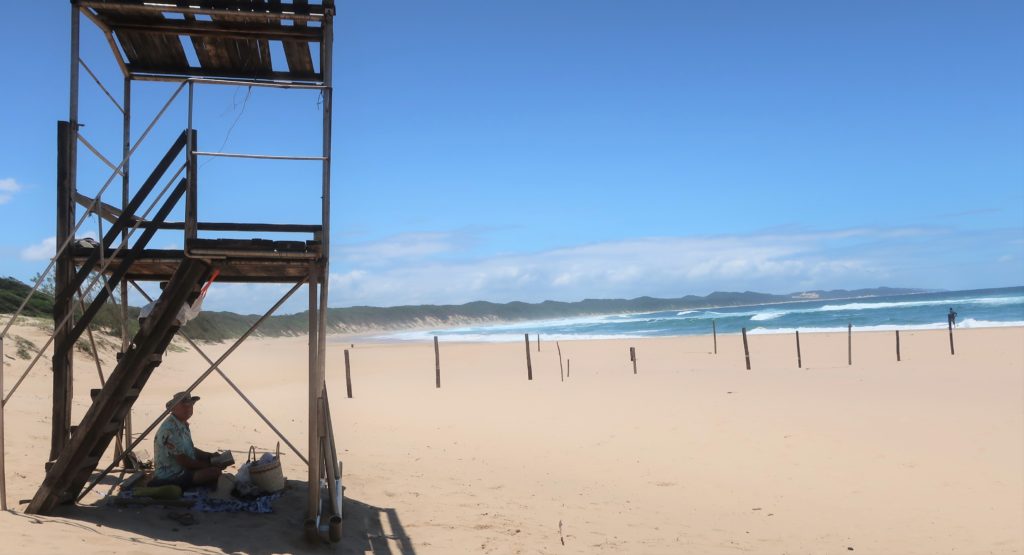 We are fortunate to have a vacant lifeguard platform to use as a sun shelter all day.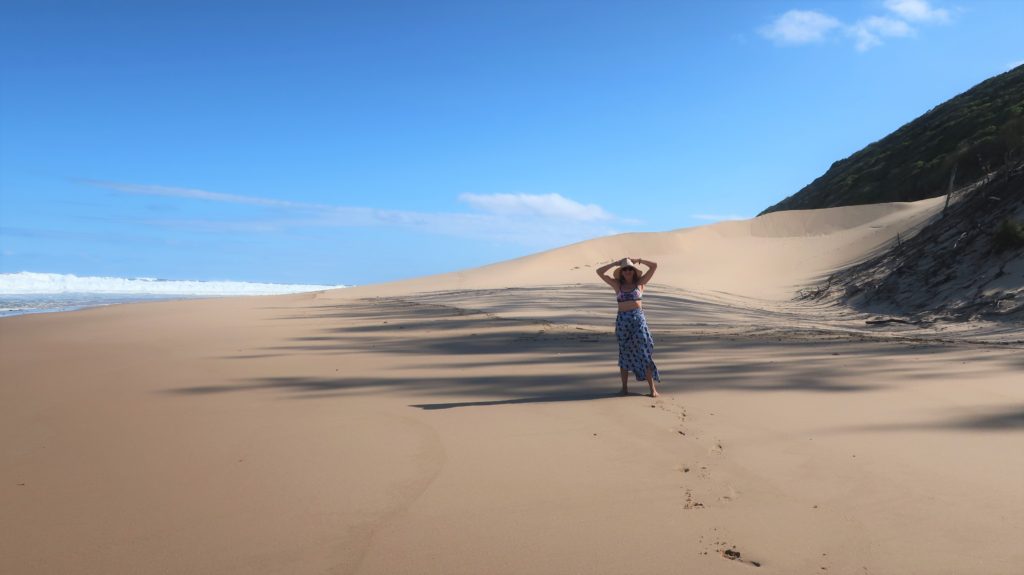 The beach is nearly deserted.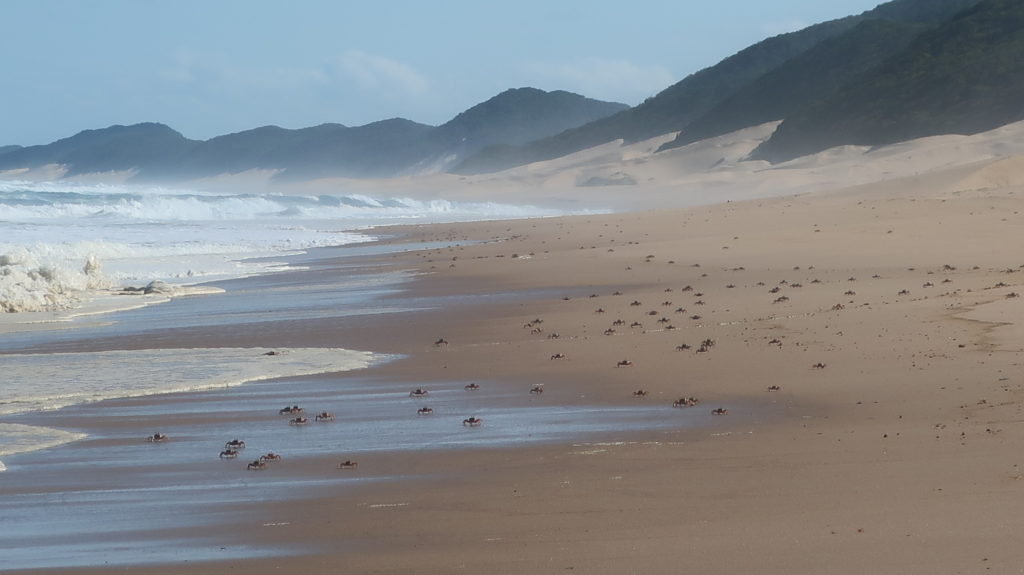 Thousands of crabs run into and out of the tide.
We visit the Imfolozi side of Hluhluwe–Imfolozi park.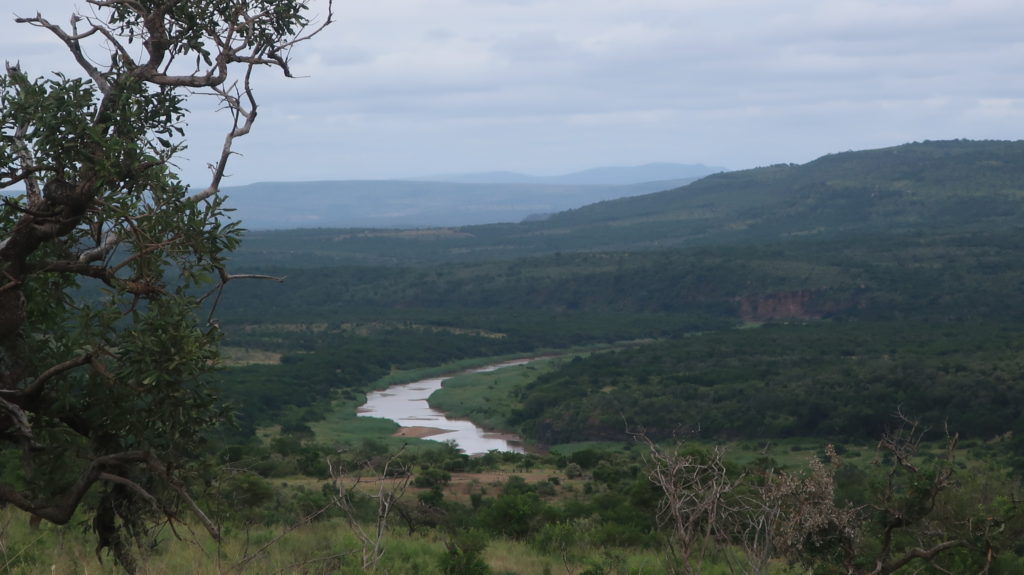 First thing we see are three elephants socializing by the river.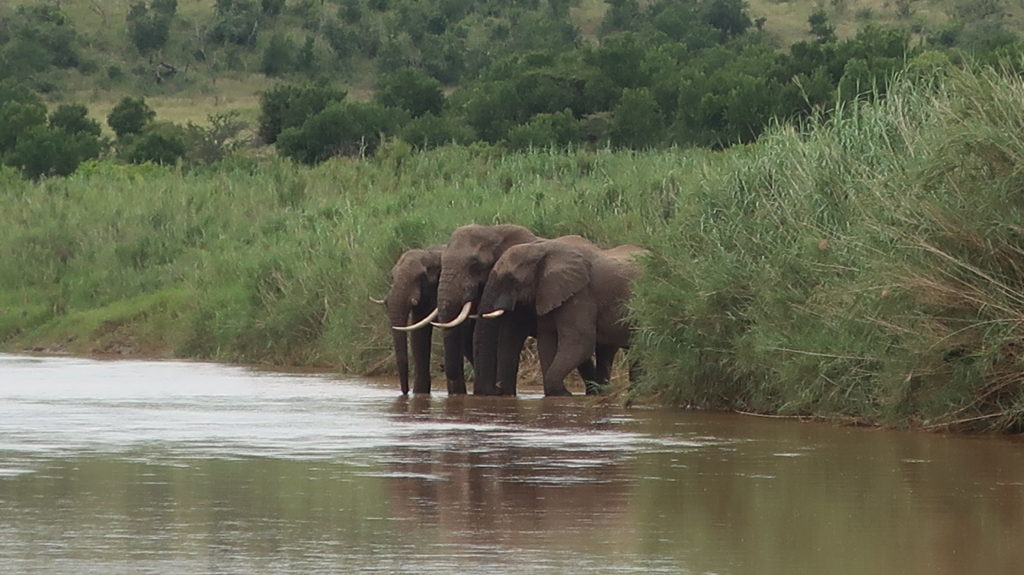 A pair of young impala tussle in the road.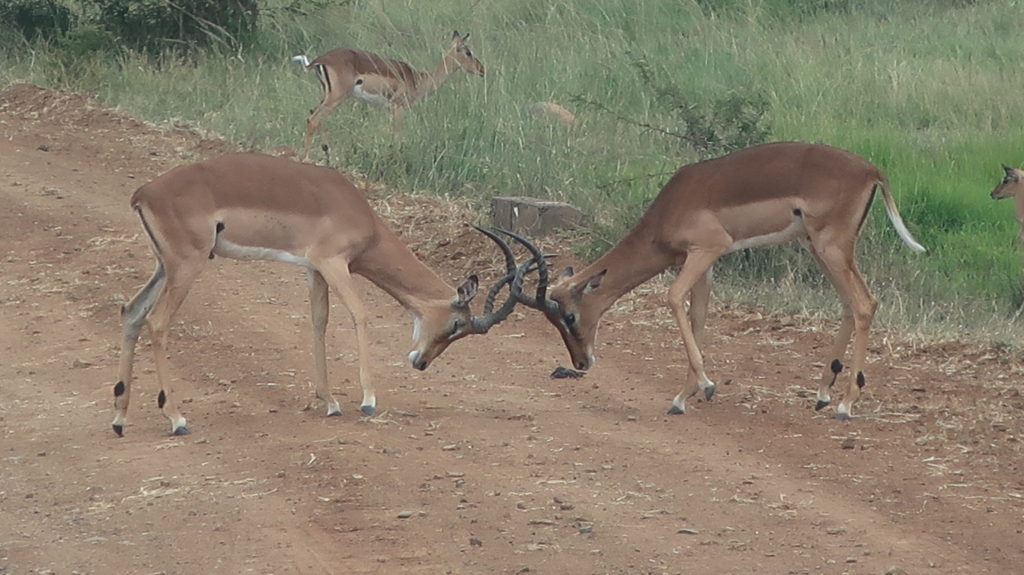 We stop at a game hide in front of a waterhole.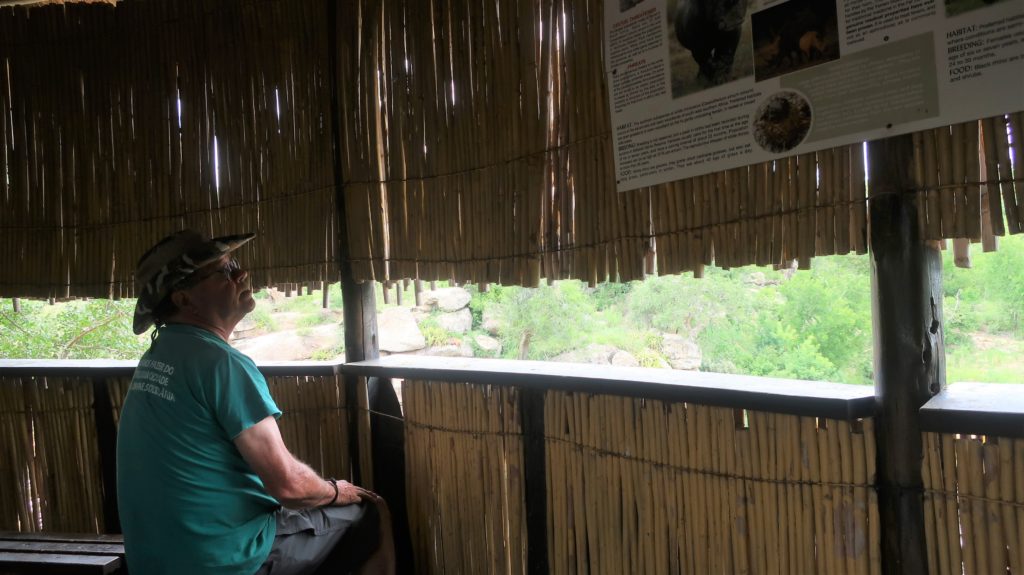 The waterhole in question. Nothing turns up, possibly because it's the hottest part of the day.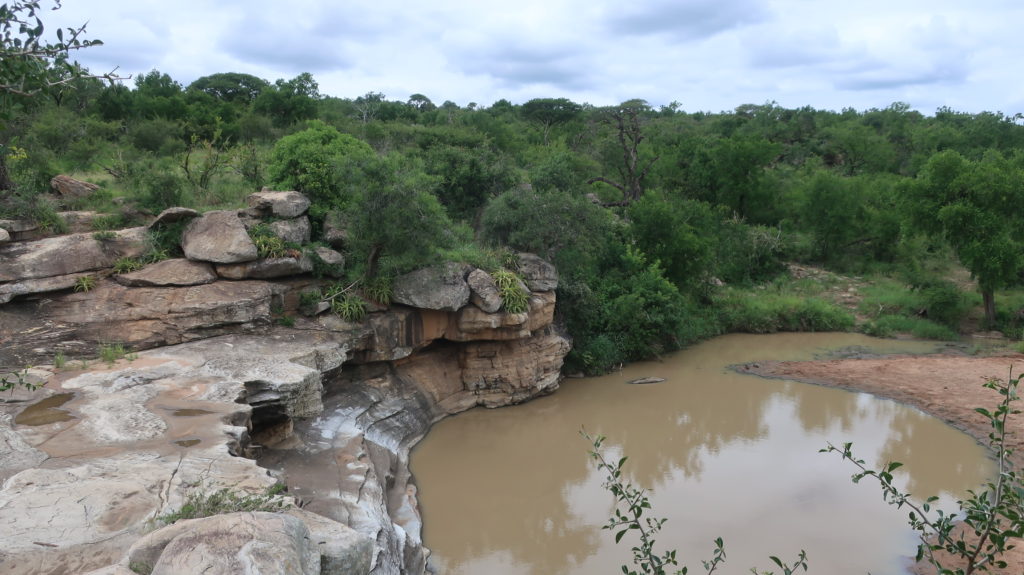 We are rewarded at the end of the day with the sight of five white rhinos.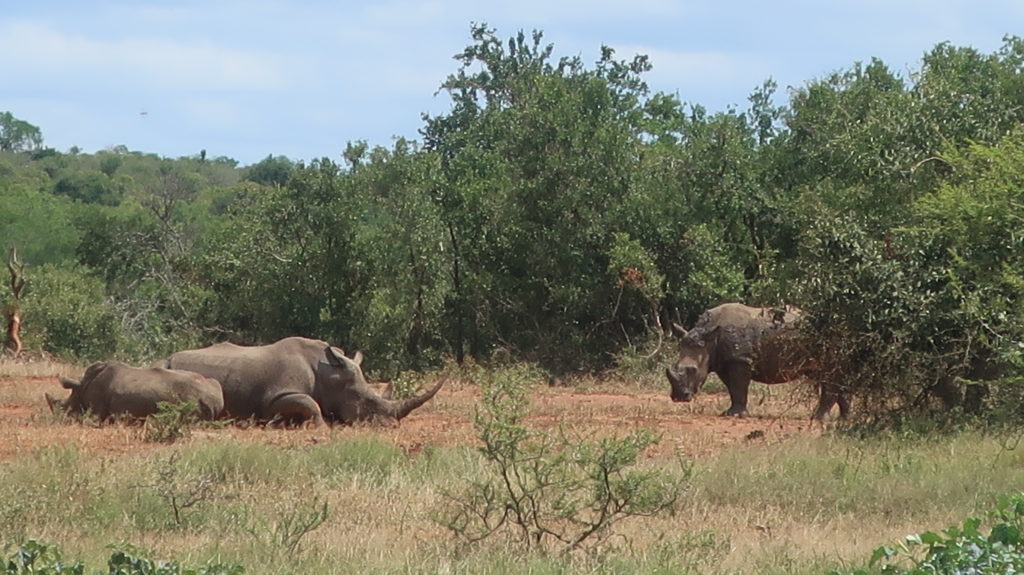 This little rhino is nursing. It must be anatomically awkward to nurse a creature with a horn at the end of its snout.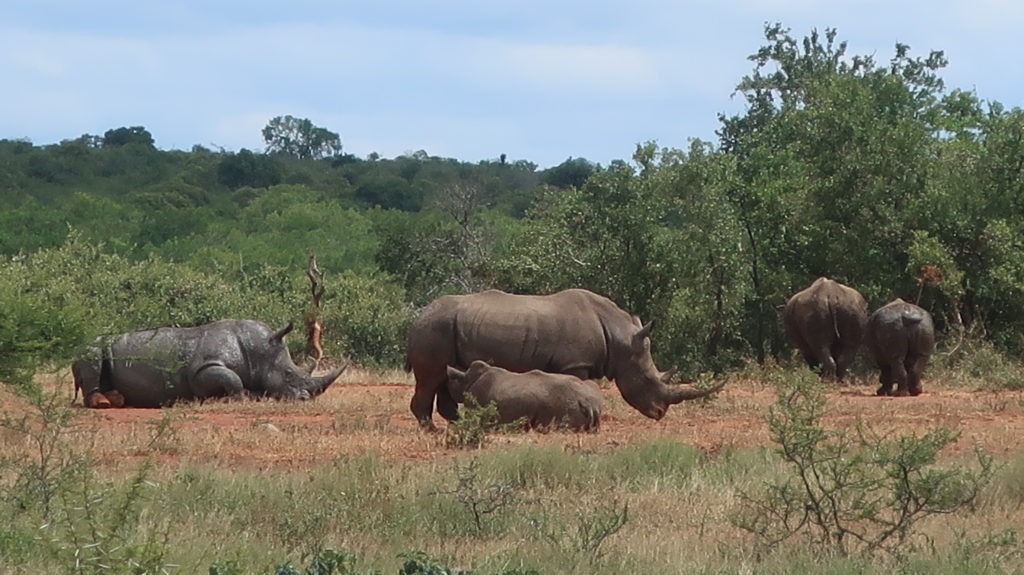 We depart from our campsite and say goodbye to Cori and Godfrey, our hosts. And their six dogs: four Great Danes and two Jack Russells.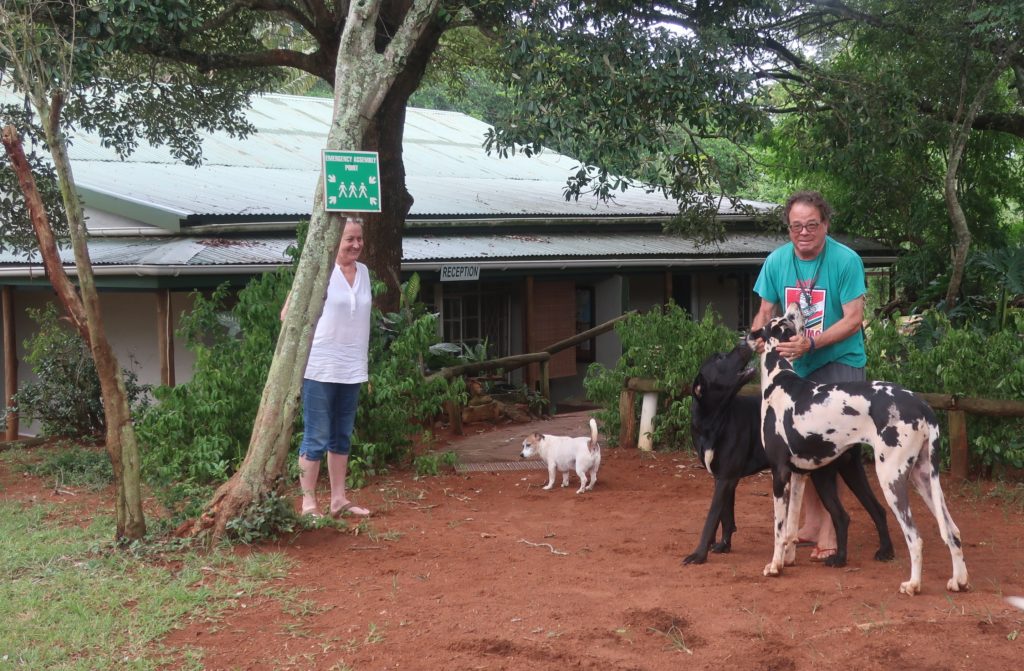 It would be difficult to fit even one of these dogs into Nelson.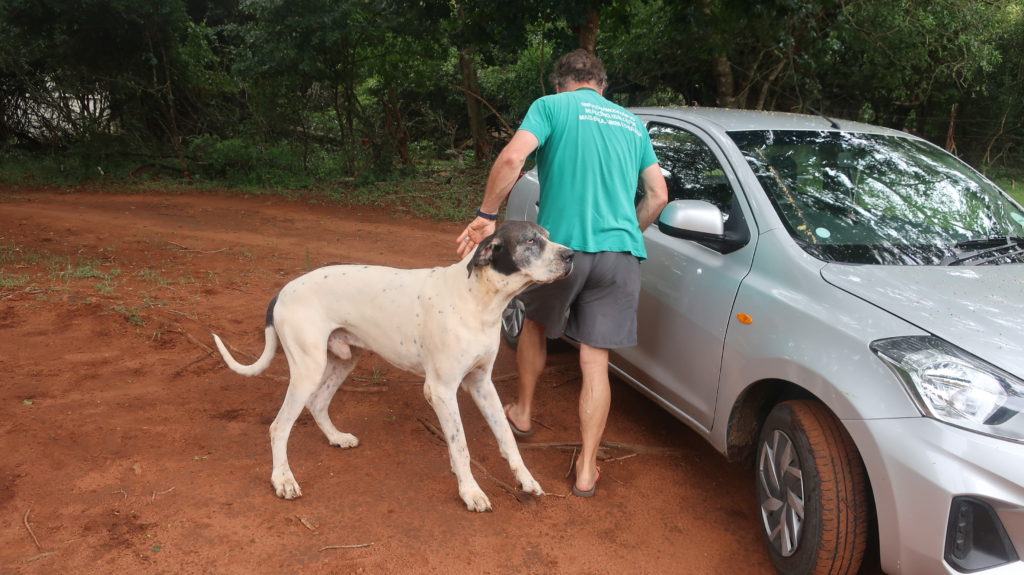 And so it's back on the road to Durban.
Sight or Insight of the Day
I mention in an earlier entry that I'm seeking a FRELIMO t-shirt.
I found one.
More precisely, Maria found it. She negotiated for it virtually off the back of a Mozambican man. It's authentic, with holes and stains. Just what I was looking for.