Our flight from Yerevan via Abu Dhabi goes without a hitch. (This is not strictly true, but that's a long story.) We arrive in Muscat early in the evening.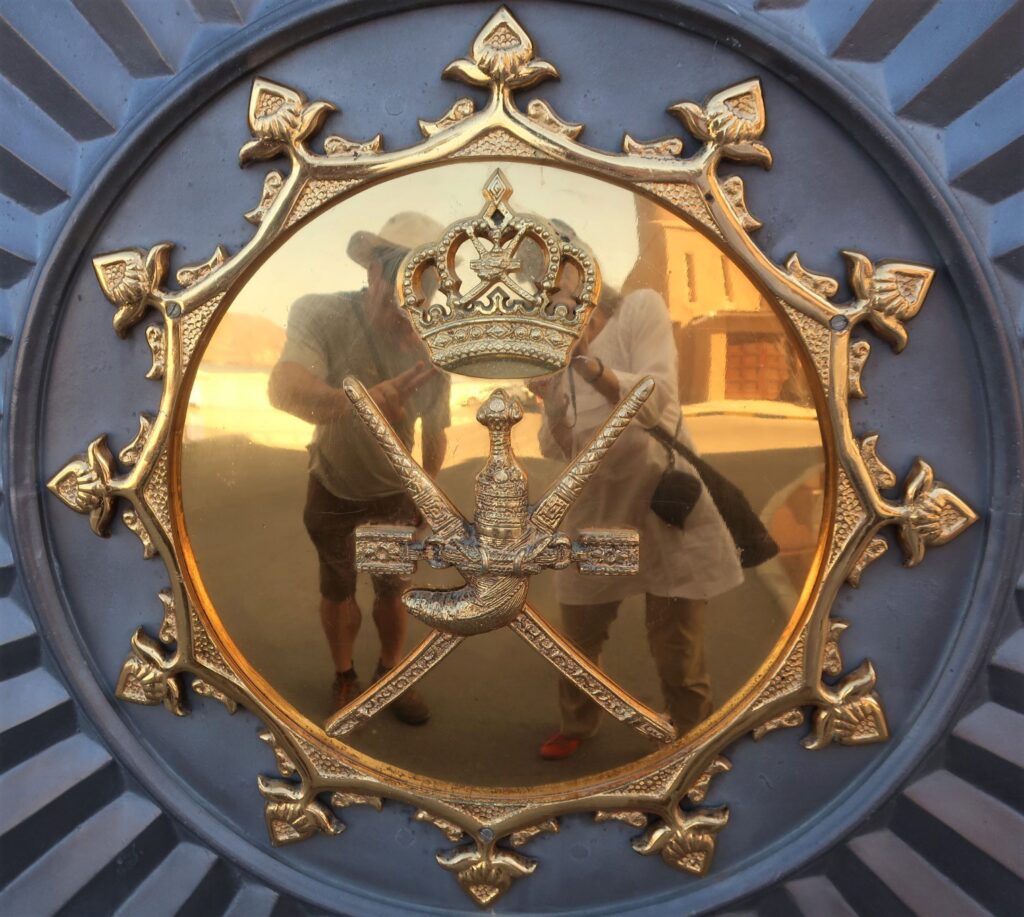 It's a change from Armenia, that's for sure. The most obvious difference is the intense heat. It's a withering 35 degrees Celsius here. We love it.
Muscat looks like a prosperous Gulf oil state. People are well off without the staggering excesses of other Gulf monarchies.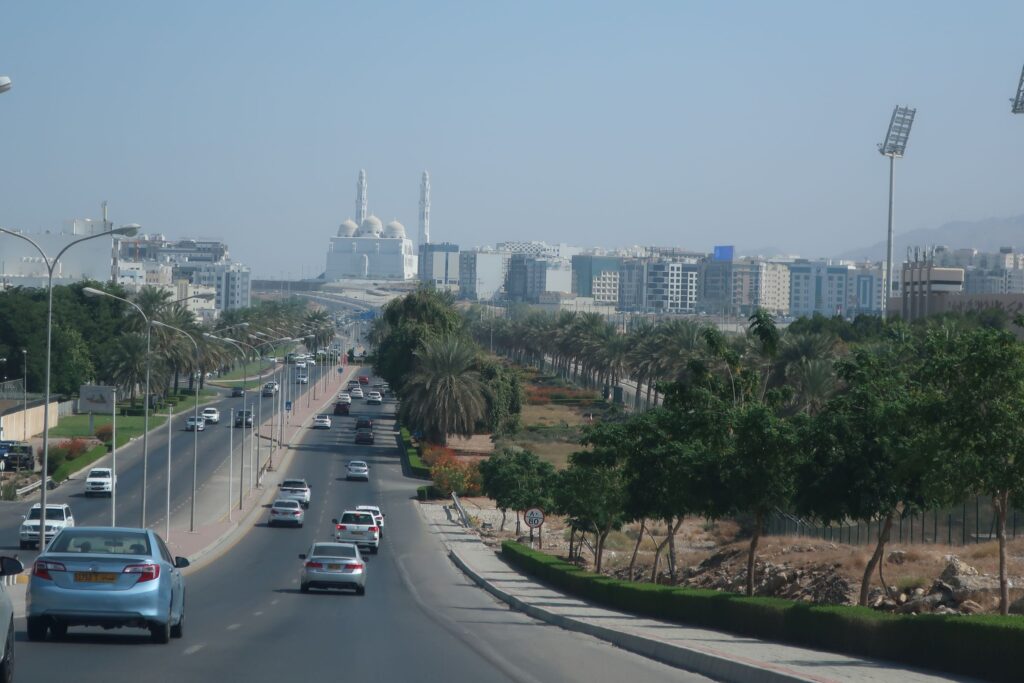 On our first full day in Muscat, we pick up a rental car. We dub him Lawrence.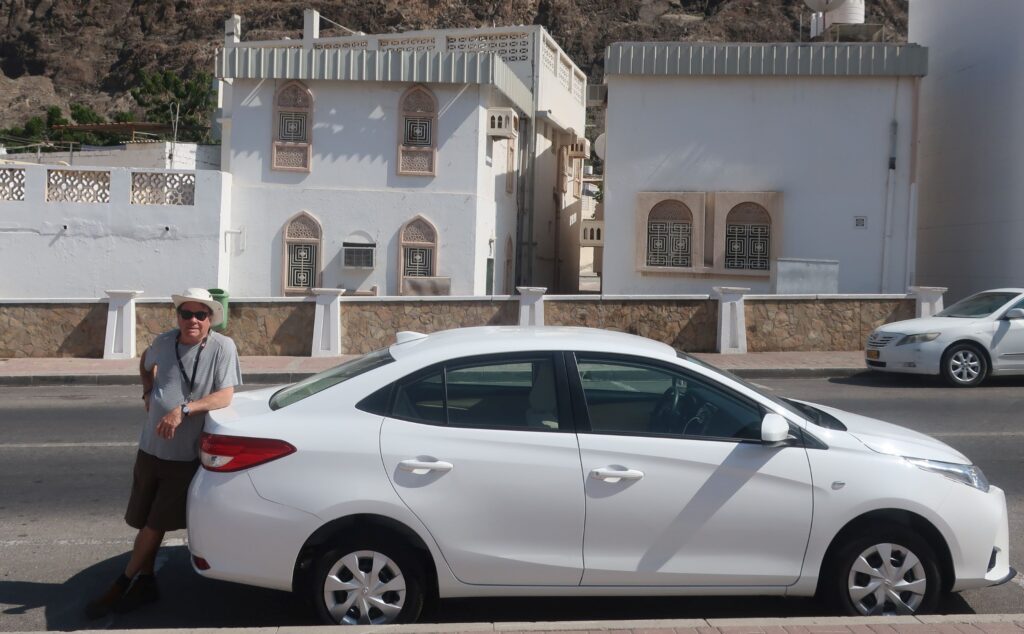 We usually don't like to drive in the capital cities of non-Western countries. Mostly because of the decayed road infrastructure and the insane driving patterns. But Muscat has neither: the roads are well-signed and pothole-free. And the drivers are certainly less lethal than where we've just come from.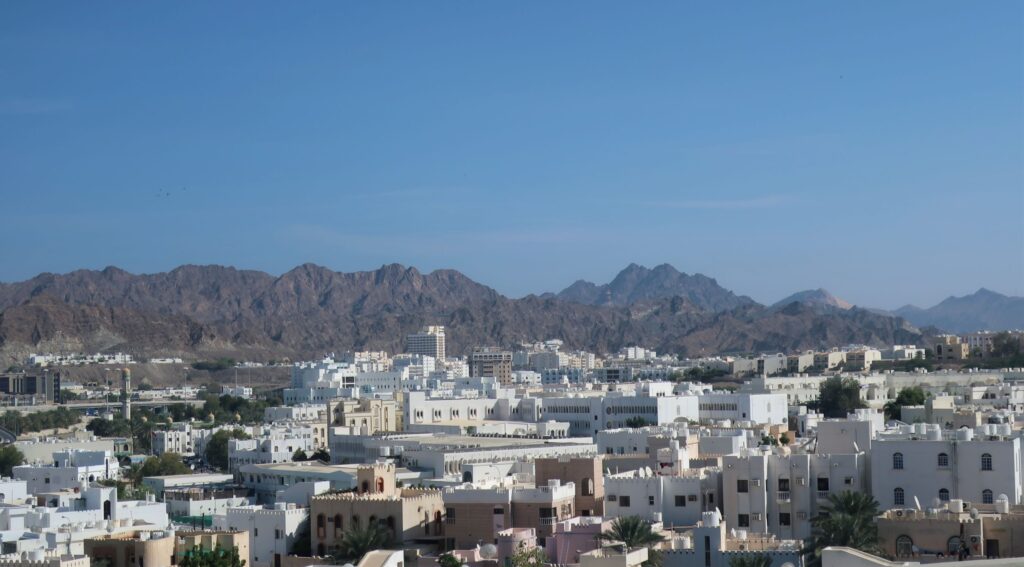 Besides, Muscat is spread out across dozens of kilometres and public transport is patchy. (Most people drive.)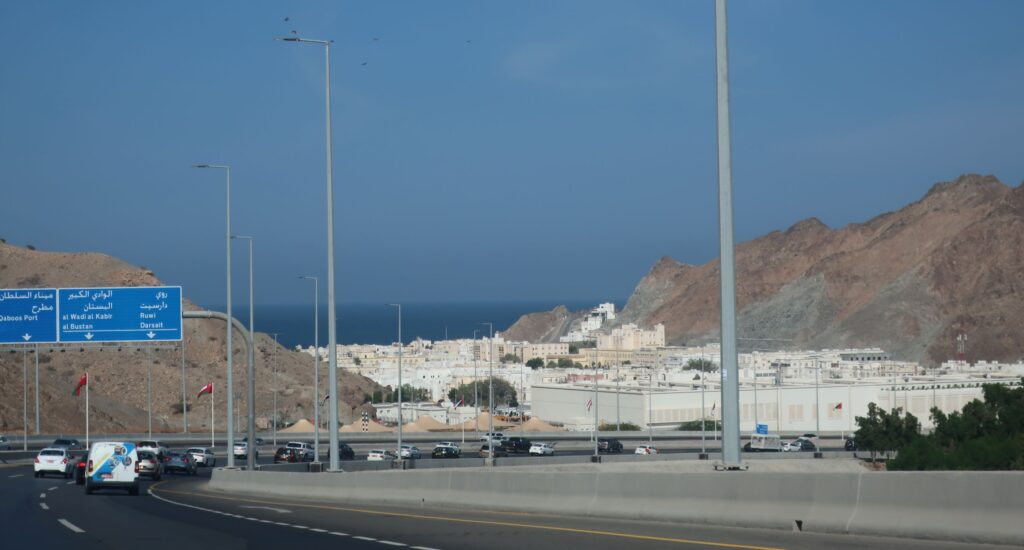 In the harbour is one of the Sultan's boats, the Fulk Al Salamah. It's the size of a small cruise ship.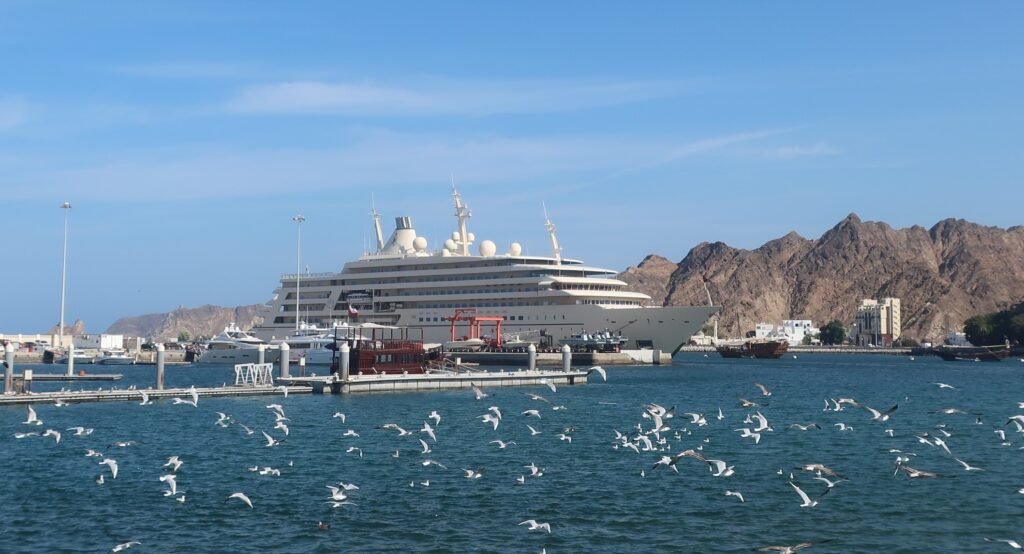 We like these dark mountains that separate the neighbourhoods in Muscat.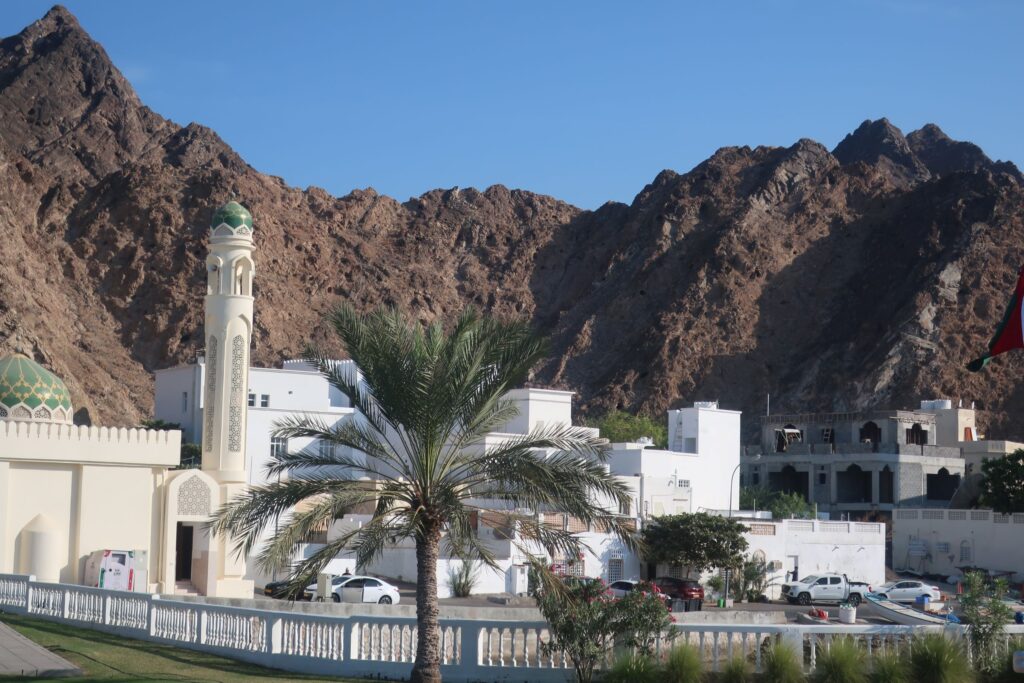 We visit Old Muscat, which doesn't really look old anymore. It has government offices and the Sultan's Palace.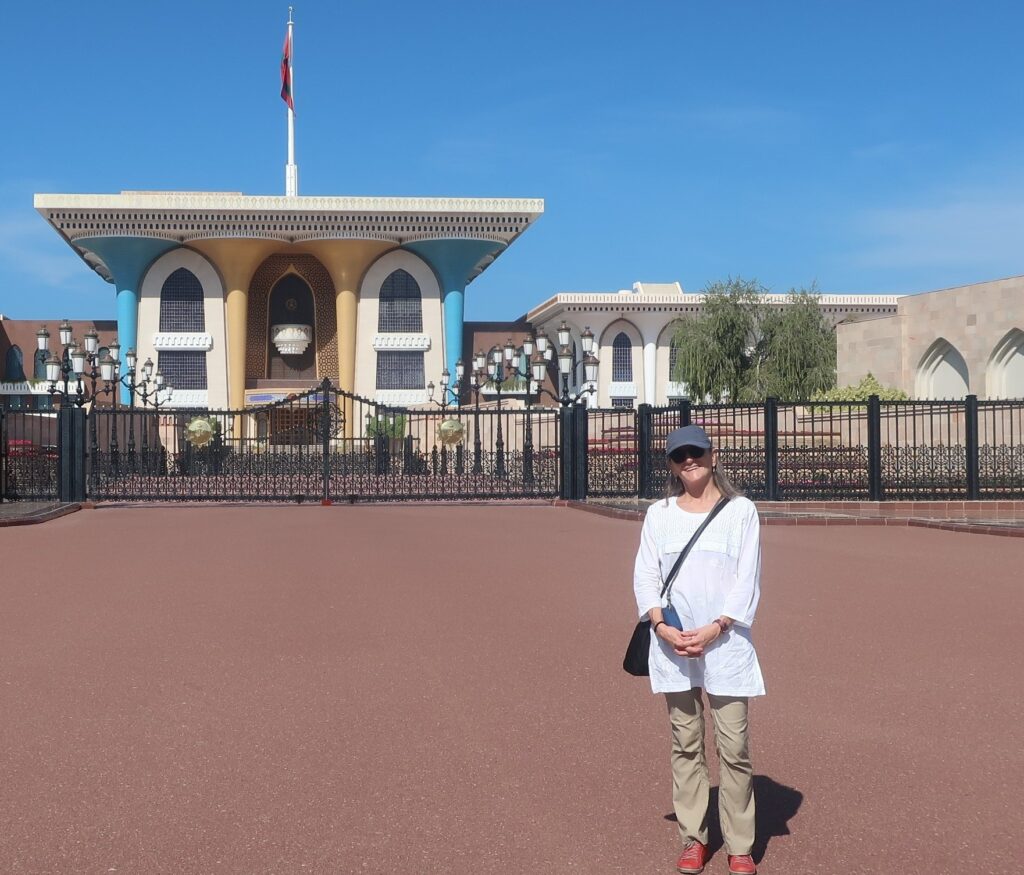 Typical dress for men in Oman: a full-length robe called a dishdasha. Male government employees are mandated to wear these during office hours.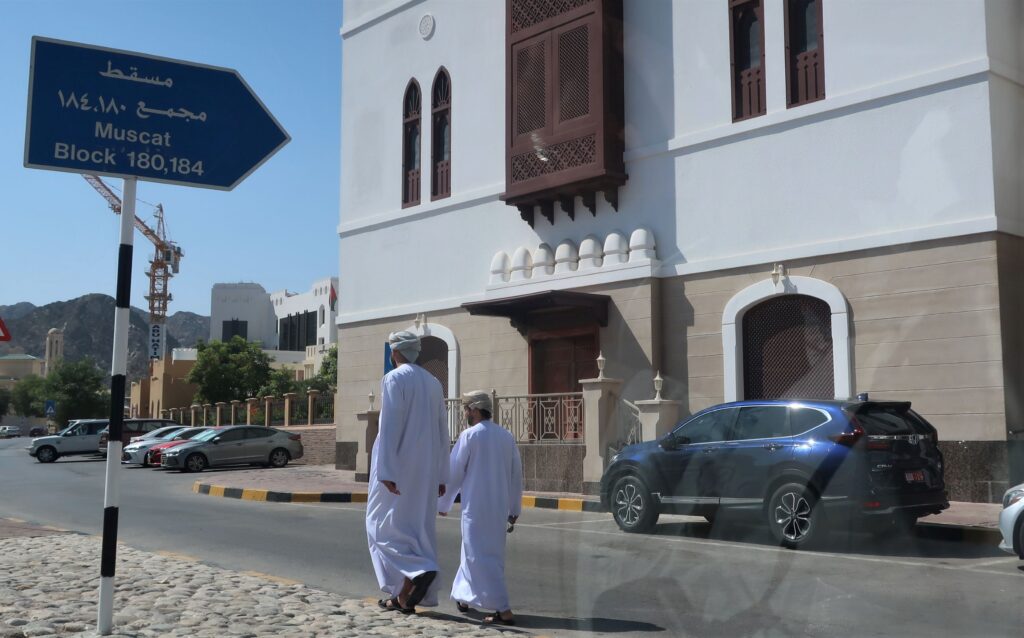 We visit the Mutrah souq. Among other things, this man is selling two Omani specialties: dates and frankincense.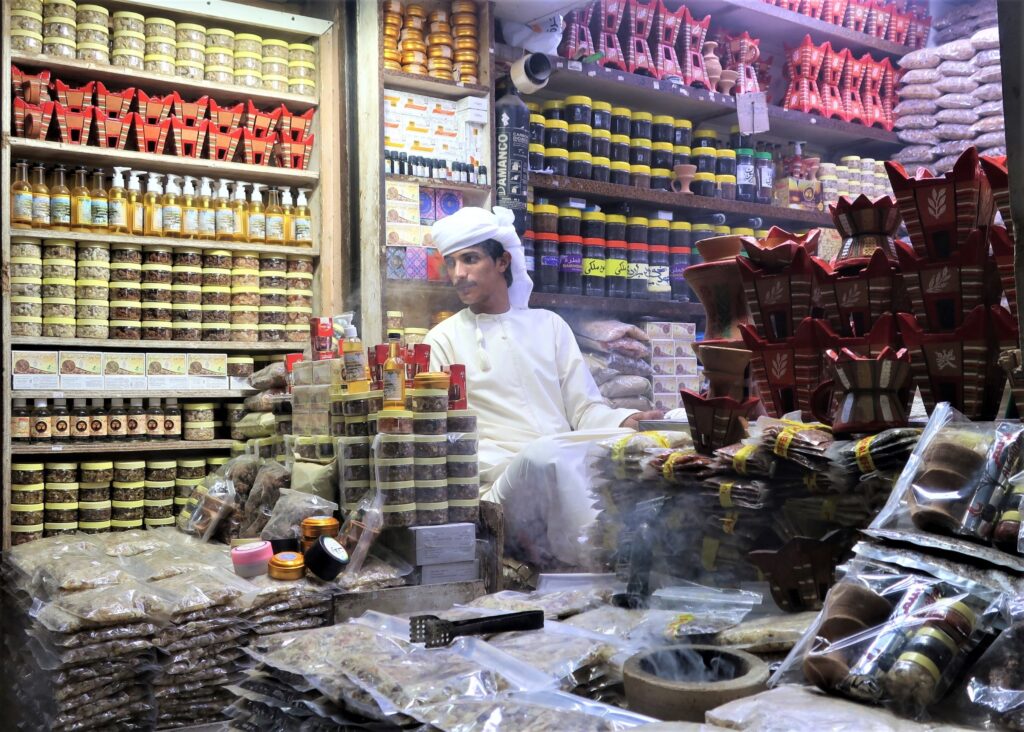 The National Museum is good place to spend a few air-conditioned hours.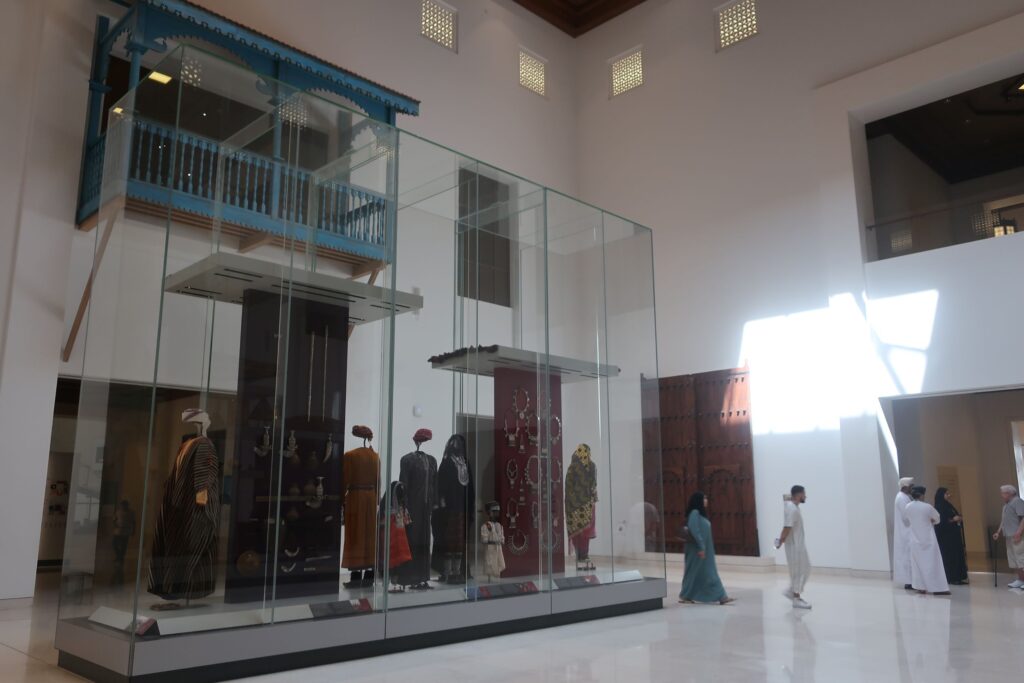 Behind these buildings is the Al-Lawatia district in Mutrah, a Shia enclave that is closed to visitors.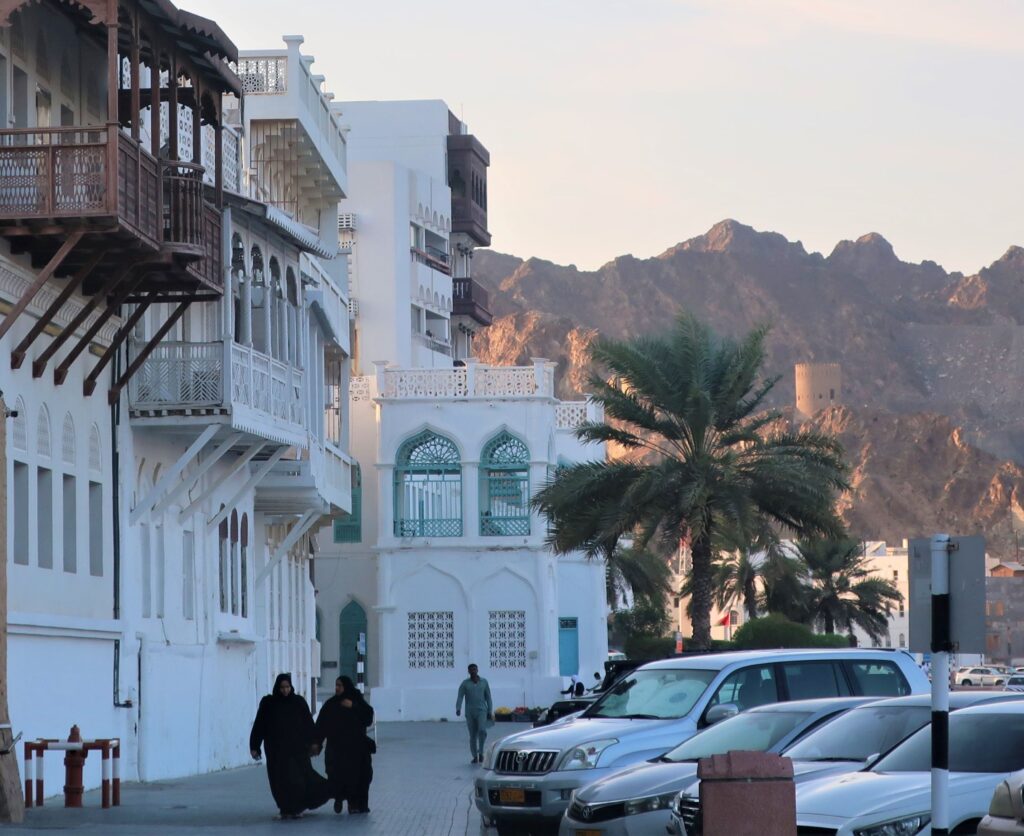 There are dhows in the harbour. Oman is one of the few places where dhows are still constructed.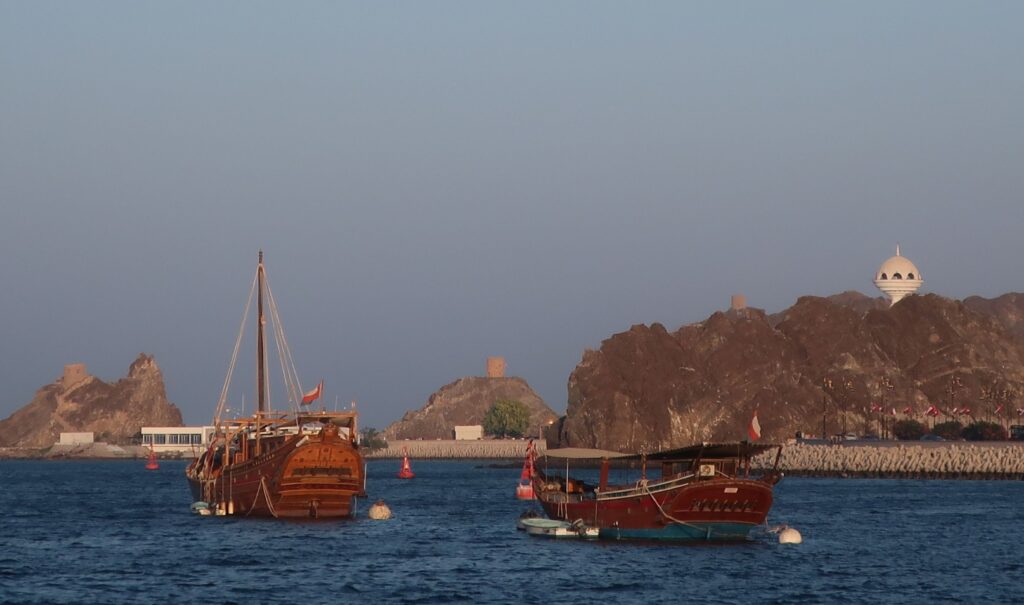 Sight or Insight of the Day
Oman is pretty easy-going these days, relatively speaking, but in its pre-oil heyday, it was a centre of the East African slave trade. (They tend to skip over this part in the National Museum.)
I could never quite understand the fashion for some black people in North America to give their children Arabic names, such as 'Jamal' and 'Hakeem'.
The point may be to turn one's back on the religion of your white oppressors and instead turn to the imagined egalitarian aspect of Islam. But slavery was still enthusiastically practiced in the Arab world halfway into the 20th century.
'In 1948, the United Nations declared slavery to be a crime against humanity in the Universal Declaration of Human Rights, after which the Anti-Slavery Society pointed out that there were about one million slaves in the Arabian Peninsula…'
Maybe it's time to go back to Bob and Dave and Joe.