We depart from Muscat.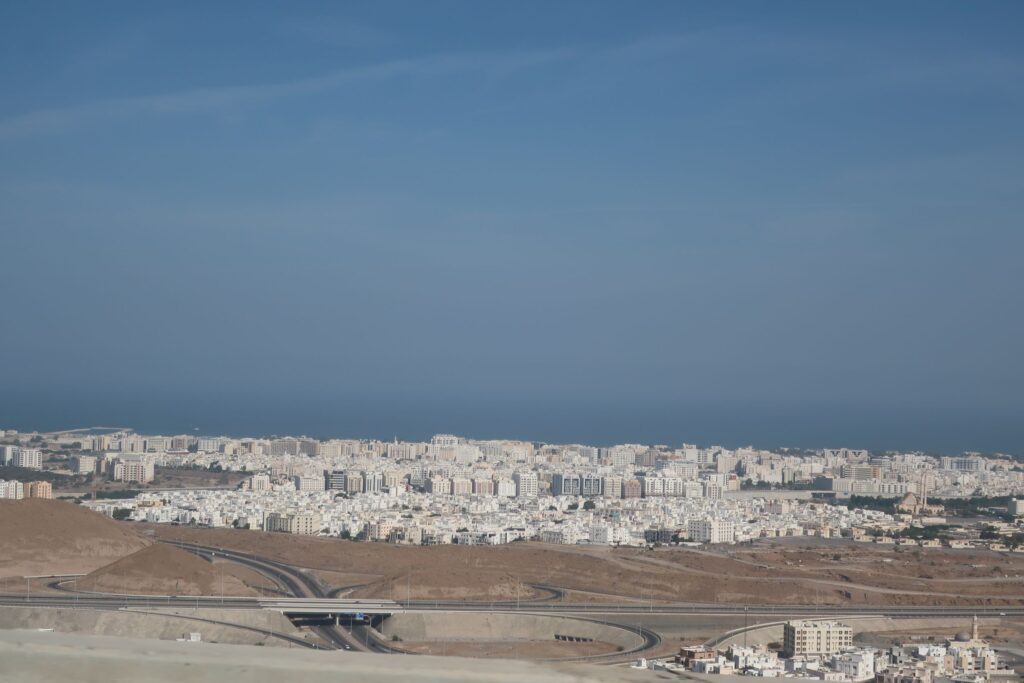 The dark mountains that cover north Oman make us feel as if we're exploring another planet. (The surface of Mercury?) Maybe because of the contrast between the white buildings and the blue sky, and the incredible heat.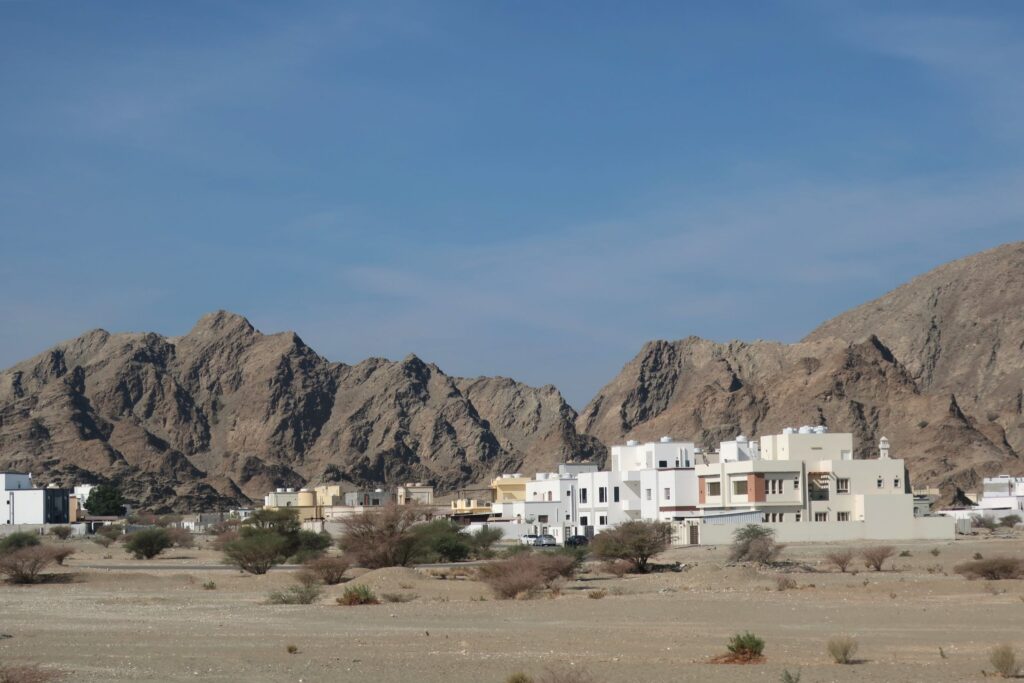 Our first stop is the Bimmah sinkhole. A good place for a refreshing dip.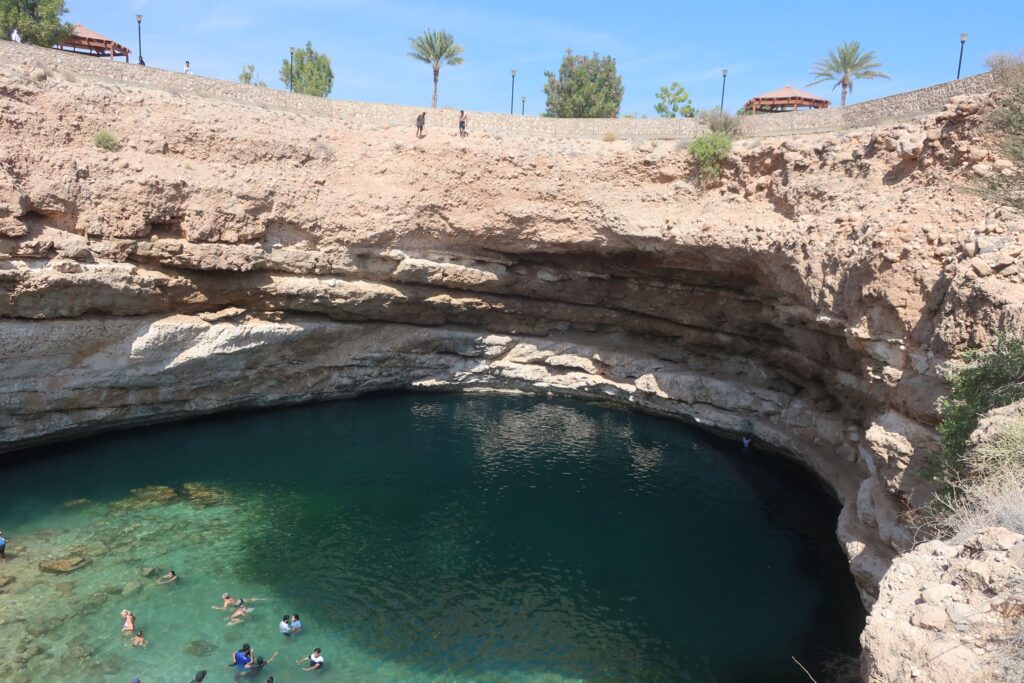 Overnight, we stay in Qalhat. This tiny seaside village was once a thriving trading port. Marco Polo visited in 1272 and had this to say:
'Calatu (his name for Qalhat) is a great city, within a gulf that bears the name of Calatu. The port is very large and good. From this city, spices and other goods are distributed in the interior cities. They also export to India many of the original Arabian horses.'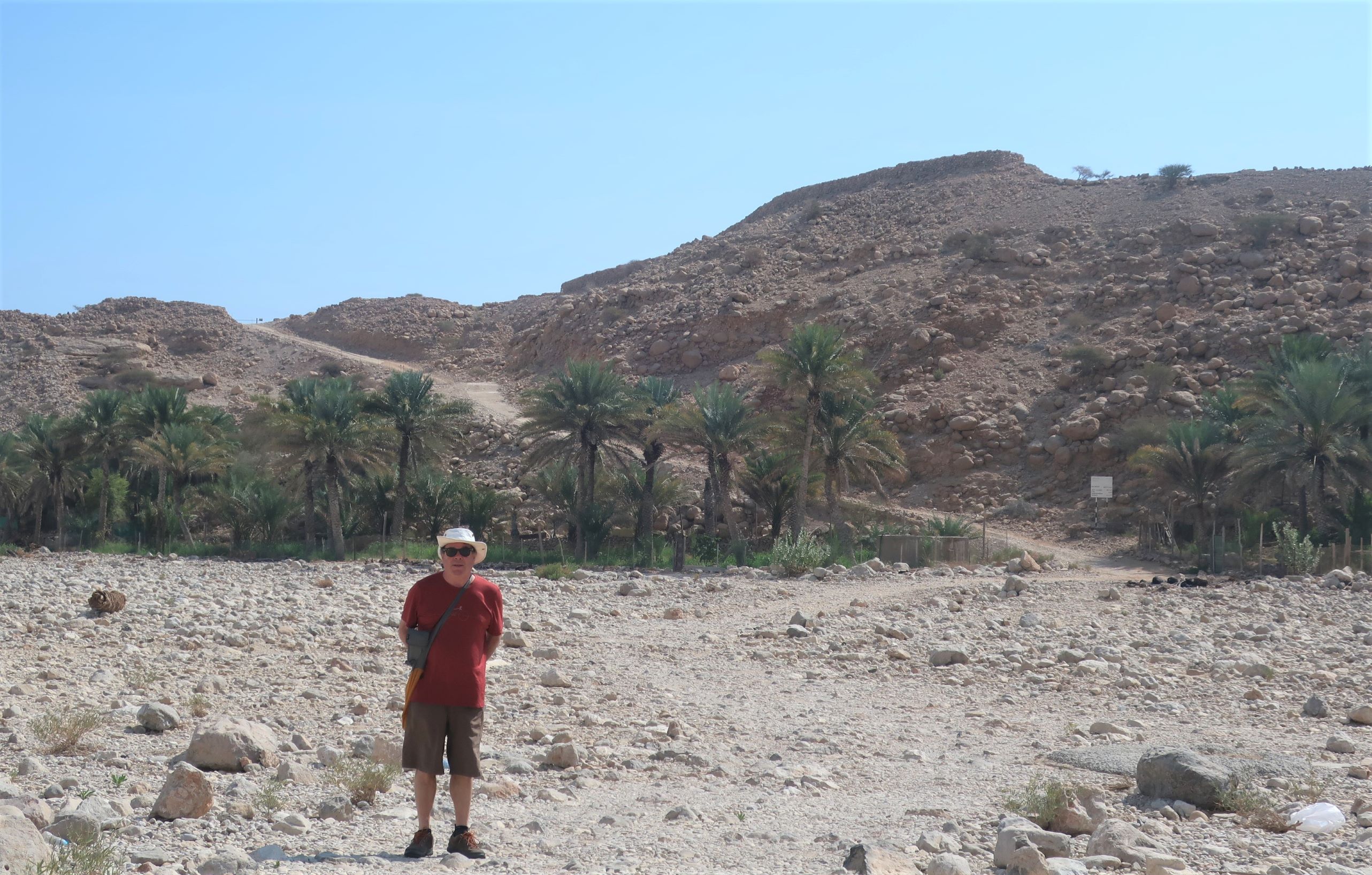 Now, there lies 'not one stone atop another', as Jesus predicted would happen to the Temple in Jerusalem. One of the few structures still standing is the mausoleum of Bibi Maryam, an influential ruler. (And a woman, at that.)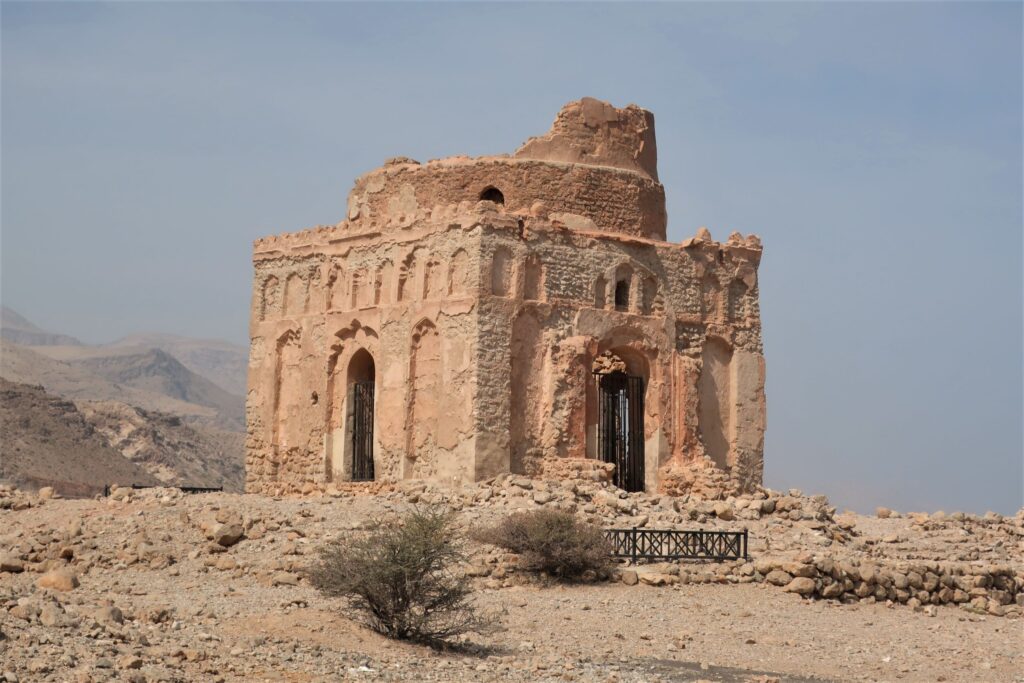 'That is the way to lay the city flat, to bring the roof to the foundation, and bury all, in heaps and piles of ruin.' William Shakespeare – Coriolanus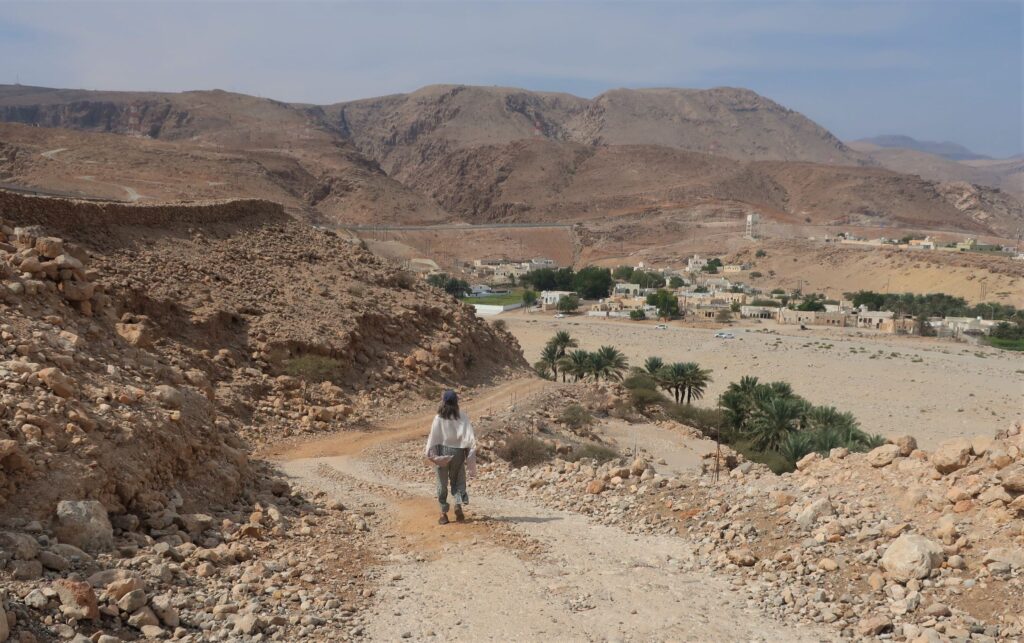 A quiet bay near town gives us an opportunity to try out our new snorkeling gear.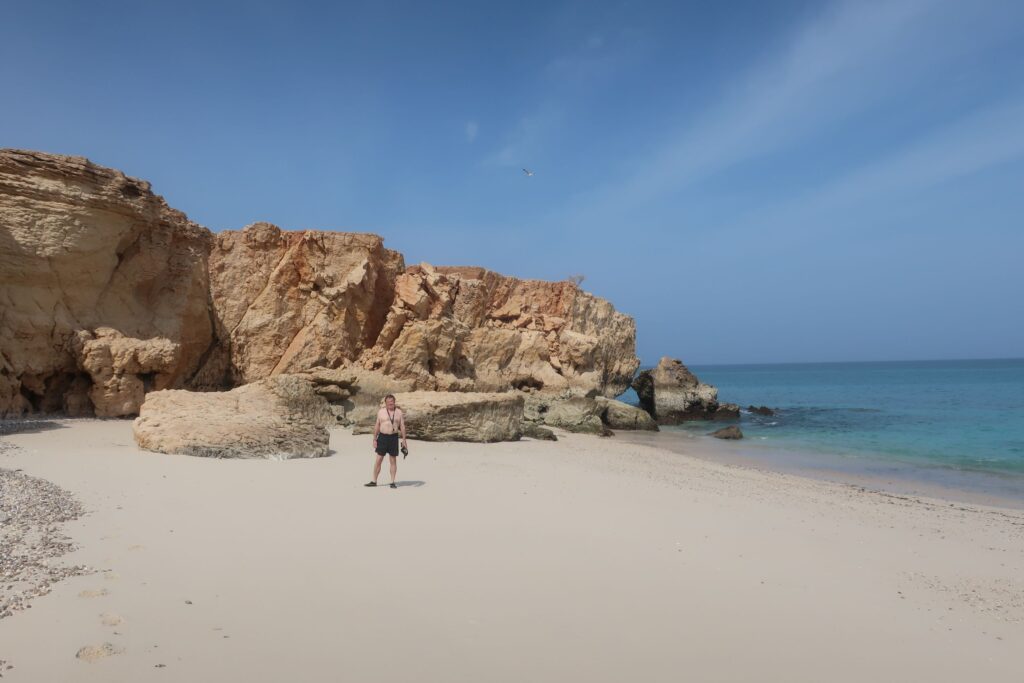 Back at our guesthouse, we are once again plagued by pesky cats.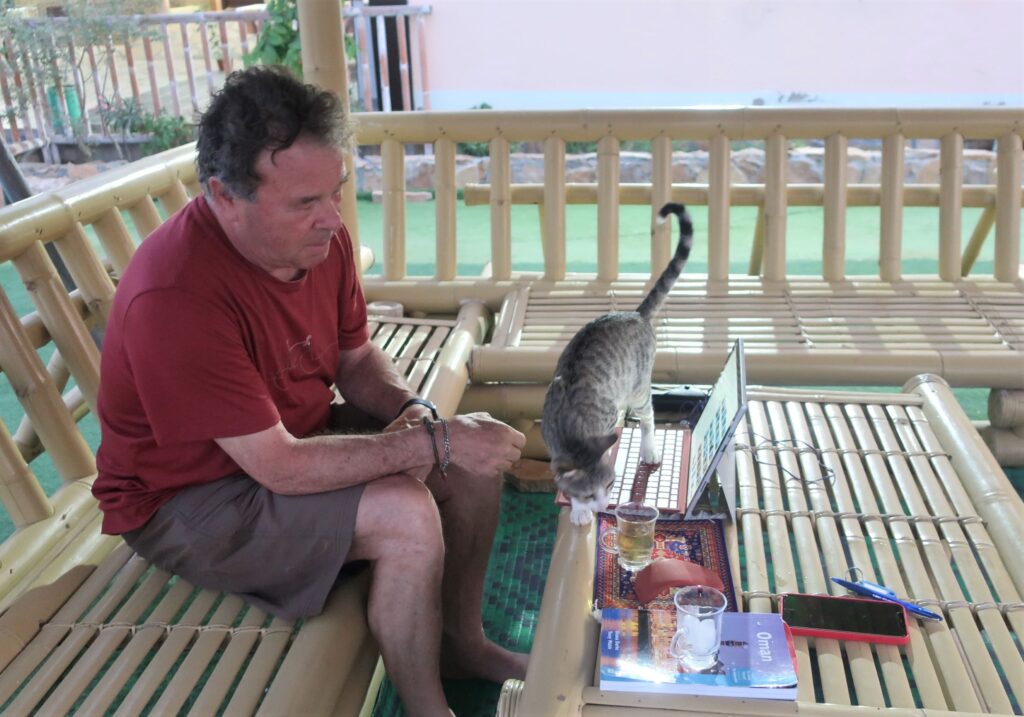 Warning: if you park your car under a tree for shade, there's a good chance some goats will come along and use it for a steppingstone to reach the leaves.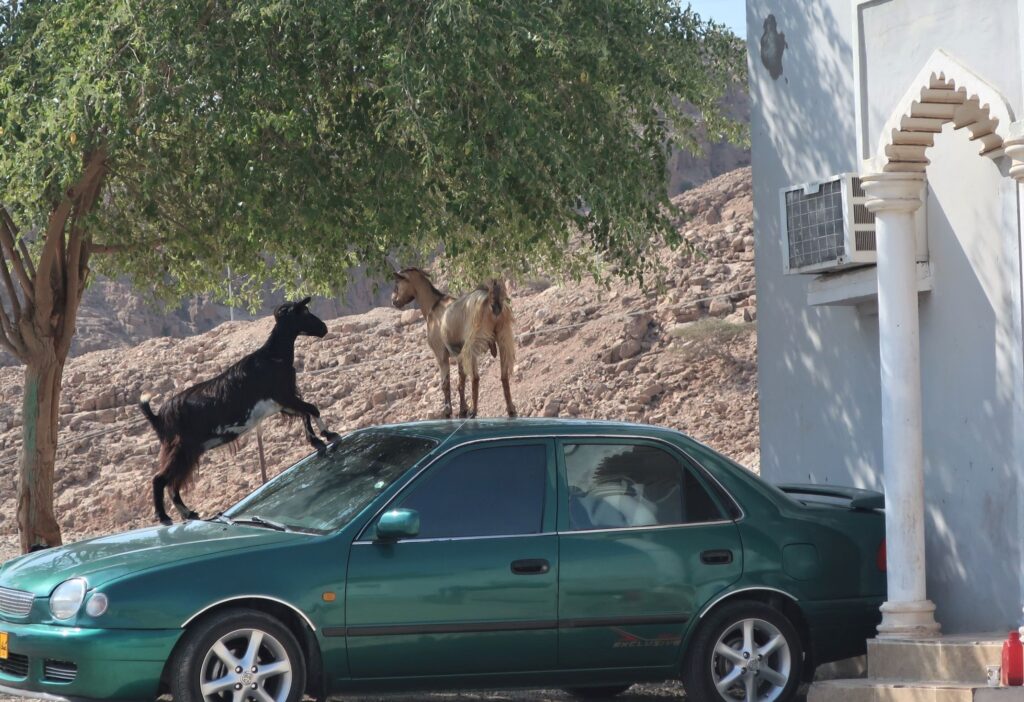 We continue down the coast to the town of Sur.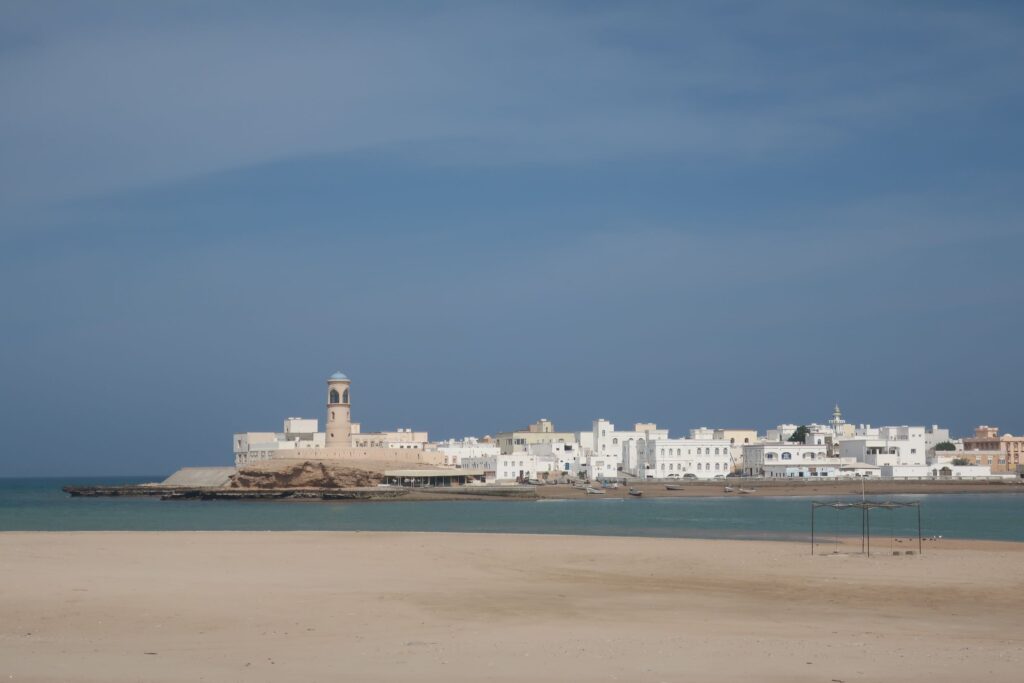 As we mentioned, many men wear white dishdashas here, while many women go for basic black.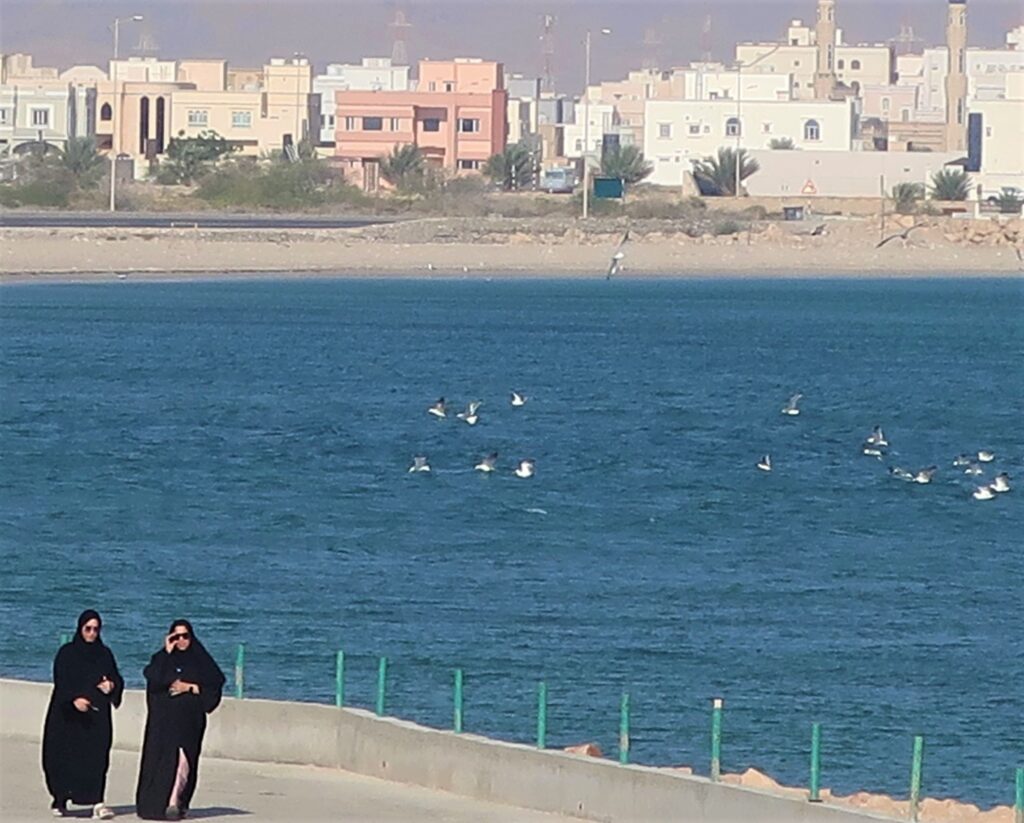 People here are fairly devout, but admirably moderate. I can't imagine an Omani strapping on a suicide vest, murdering cartoonists, or sawing someone's head off in a video. (Speaking of which: Welcome Home, Canadian ISIS Sisters!)
Dhows are still constructed here. The only place in Oman, as far as we know.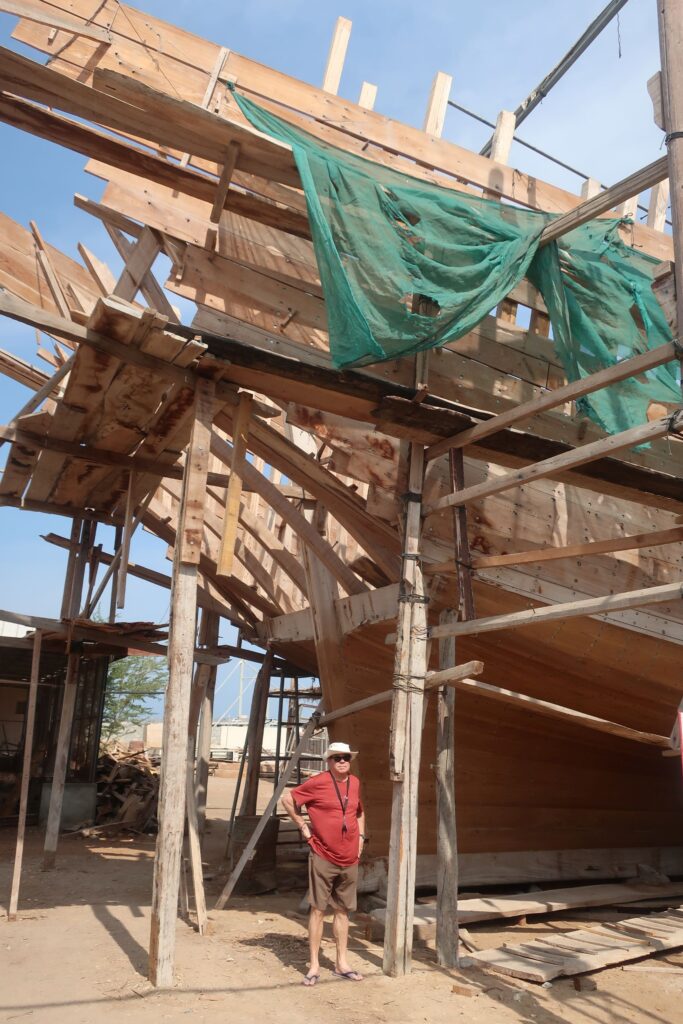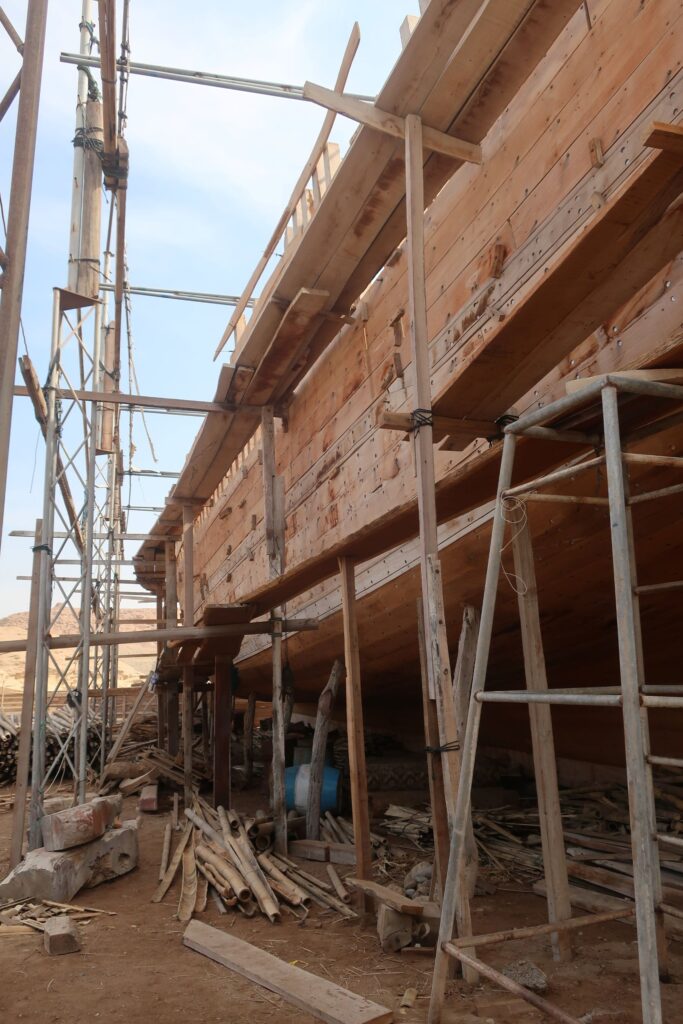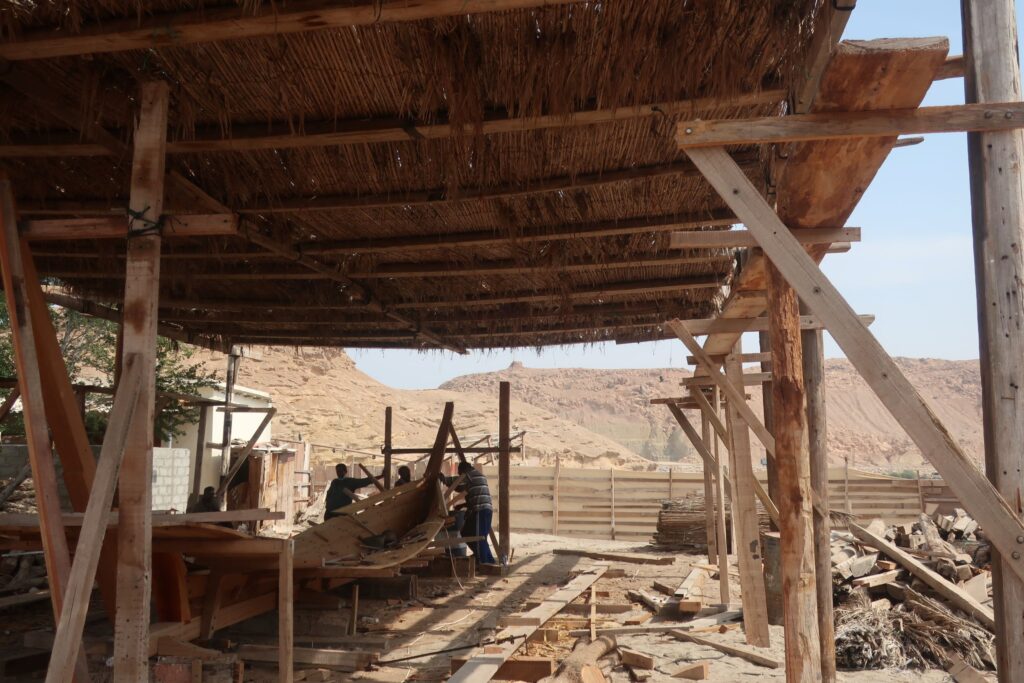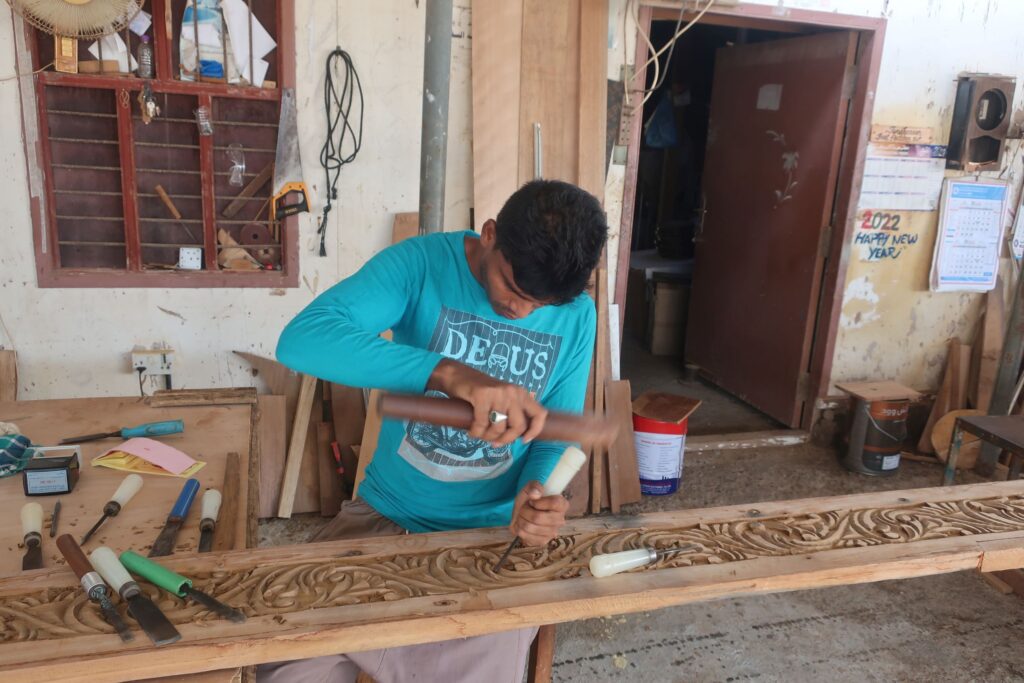 A nearby museum recounts the glory days of dhow commerce in the Indian Ocean.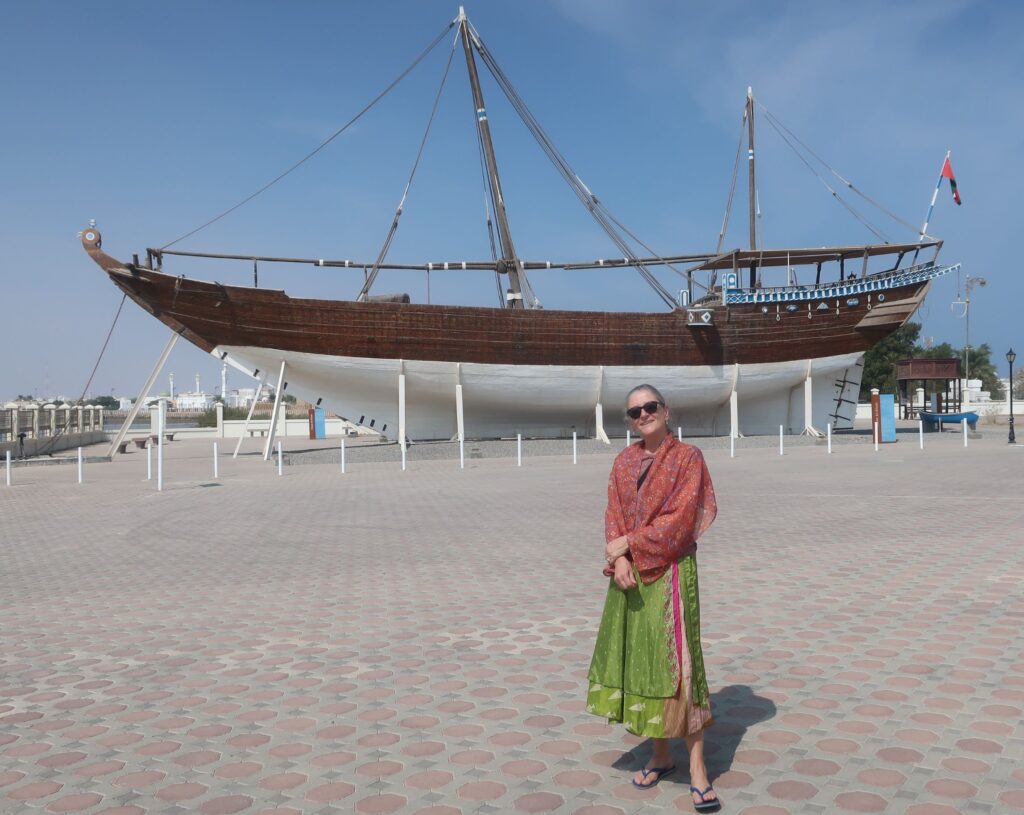 After an afternoon coffee, a stroll around the old town is in order.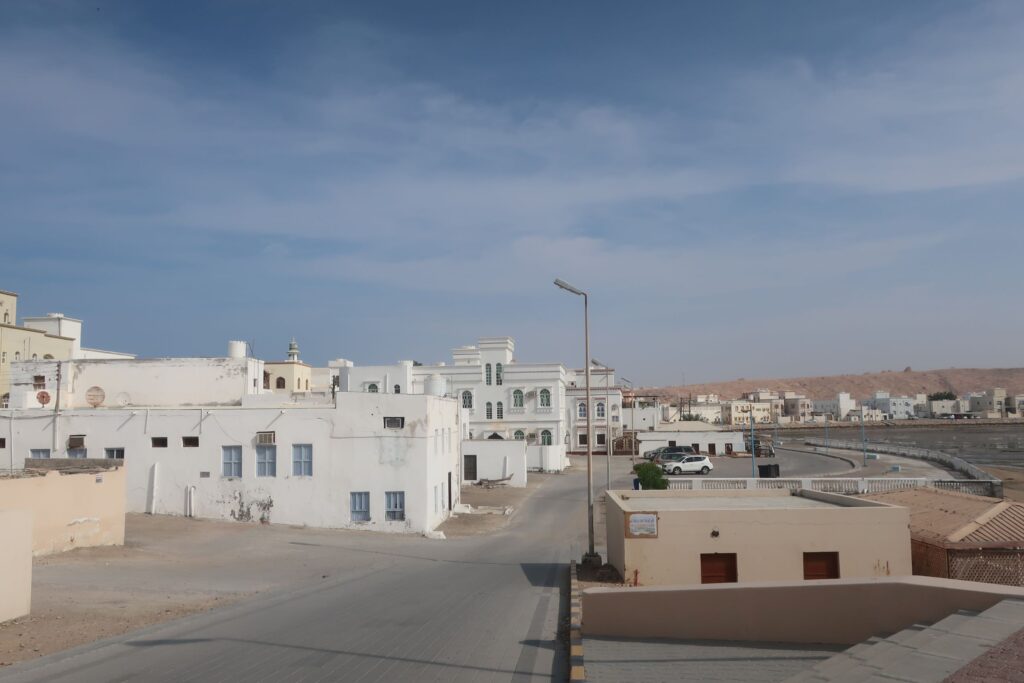 The aging, pre-oil-wealth buildings have a lot of character.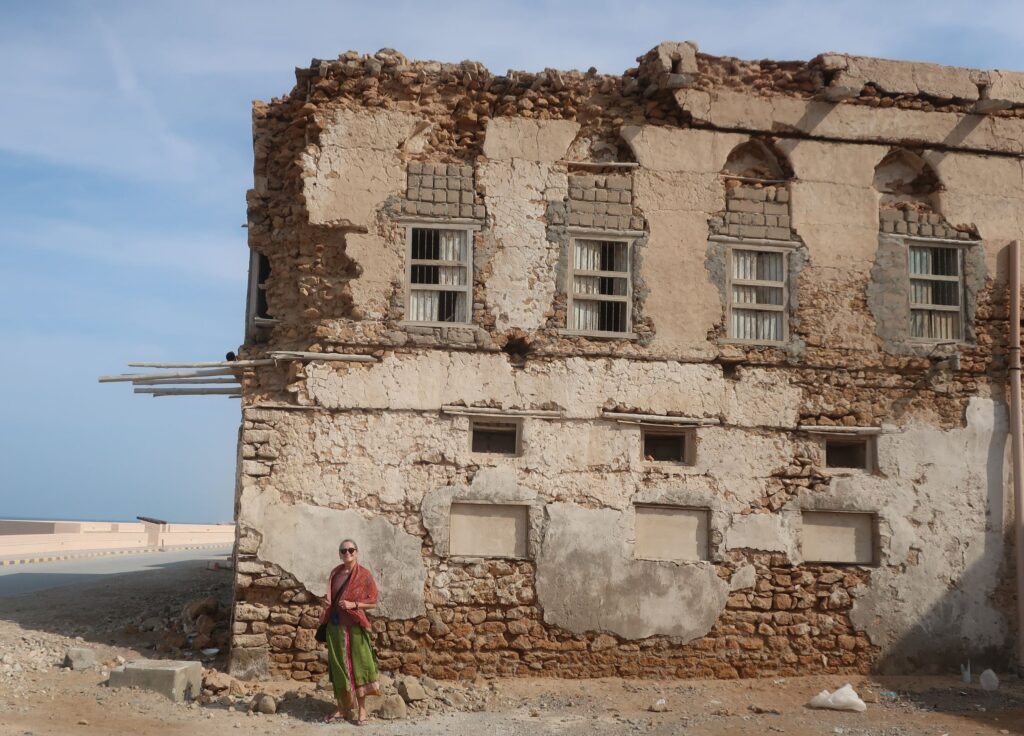 Our next stop from Sur is Ras al-Jinz.
Shortly before reaching it, we stop at Ras al-Hadd to check out the fort. We have fun climbing the tower.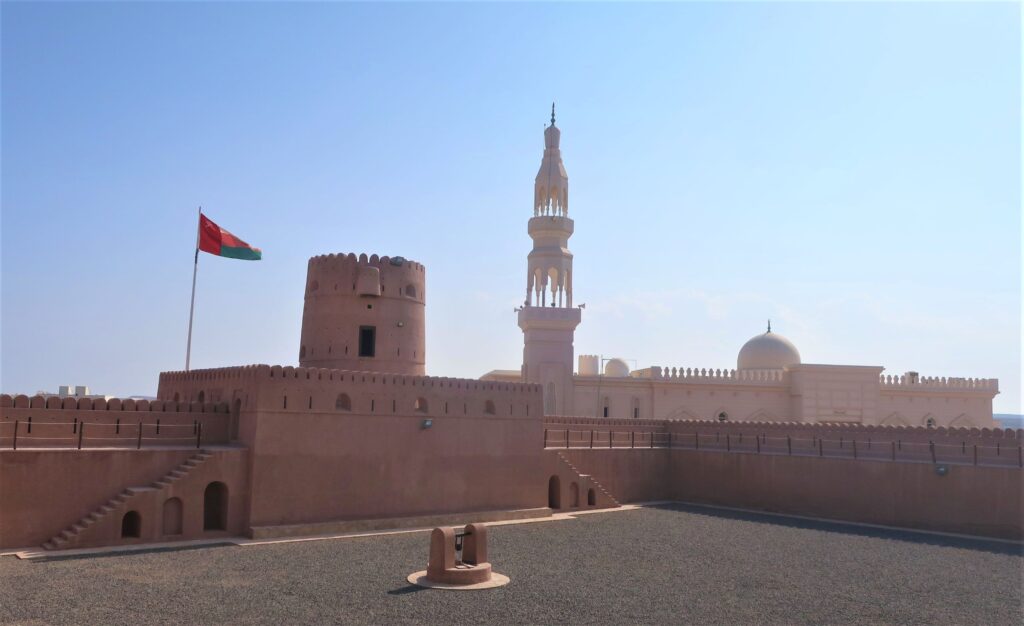 There is supposed to be a WWII-era RAF airstrip in the vicinity, but we can't find a single trace of it.
We spend a night at Ras al-Jinz. Its main claim to fame is that it is one of the few places on Earth where sea turtles come ashore to lay eggs year-round.
We sign up for a night tour of the beach. There is no flash photography allowed. (In fact, there are supposed to be no lights at all, except for the guide's red light. Including cellphones. Of course, in our group of 10-plus people, a significant number have to surreptitiously check their cellphones every 37 seconds.)
The beach is dotted with crater-like nesting sites. We're lucky enough to come across a 200-kilo green turtle busy digging her nest. Powerful flippers eject turbo-blasts of sand behind her.
Our guide leaves us to see if he can find another nesting turtle.He returns out of the dark and places on the ground four newly-hatched tiny turtles. They immediately make for the sea and we cheer as they disappear in the water.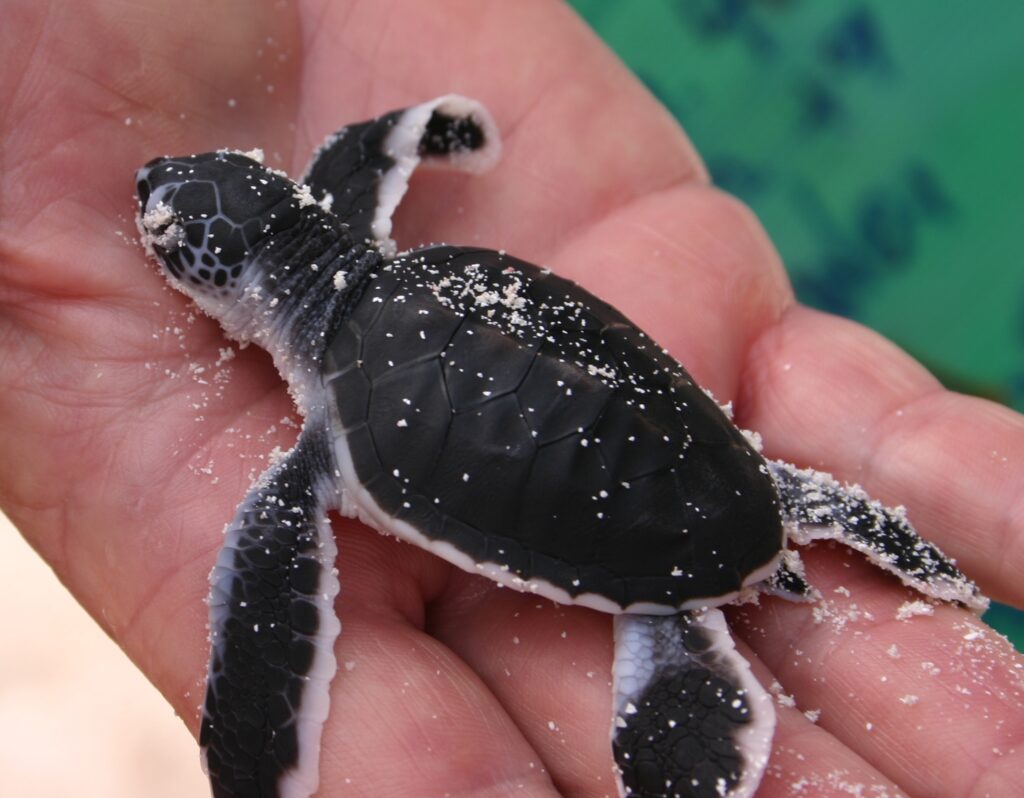 Sight or Insight of the Day
The currency here, the Omani rial, is worth a lot. This is a 50 rial note.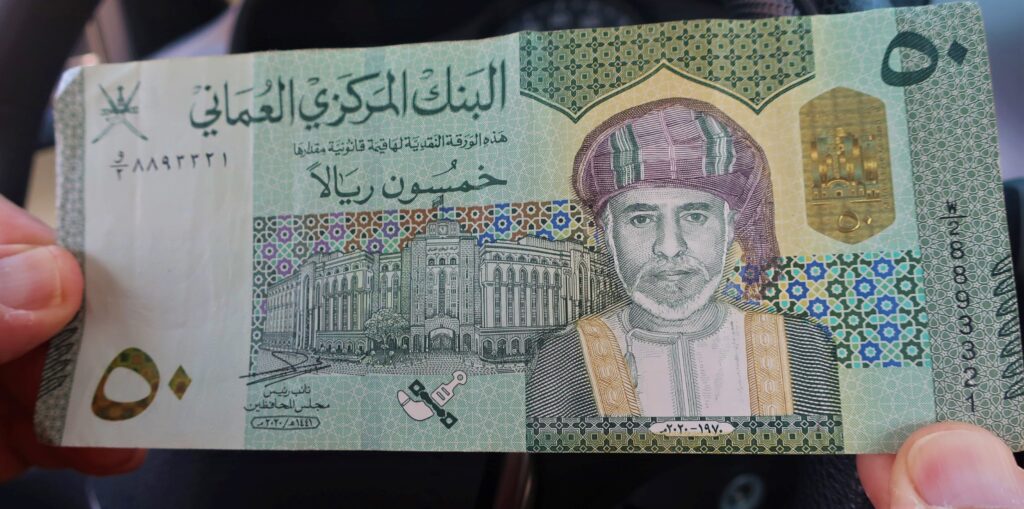 It's worth about $175.00 Canadian. According to Wikipedia:
'It is the third-highest-valued currency unit in the world after the Kuwaiti dinar and the Bahraini dinar.'
This makes the Swiss franc look like the Indian rupee. On the one hand, it makes things sound cheap. On the other hand, when you do the math, things are, um, not so cheap.
Also, interesting – the rial is divided into 1,000 baisa, so you get prices like '3.750 rials'.