When we leave Tanah Rata, we take a morning bus to Ipoh. A very cool small city with a thriving arts scene and burgeoning interest from foreign visitors.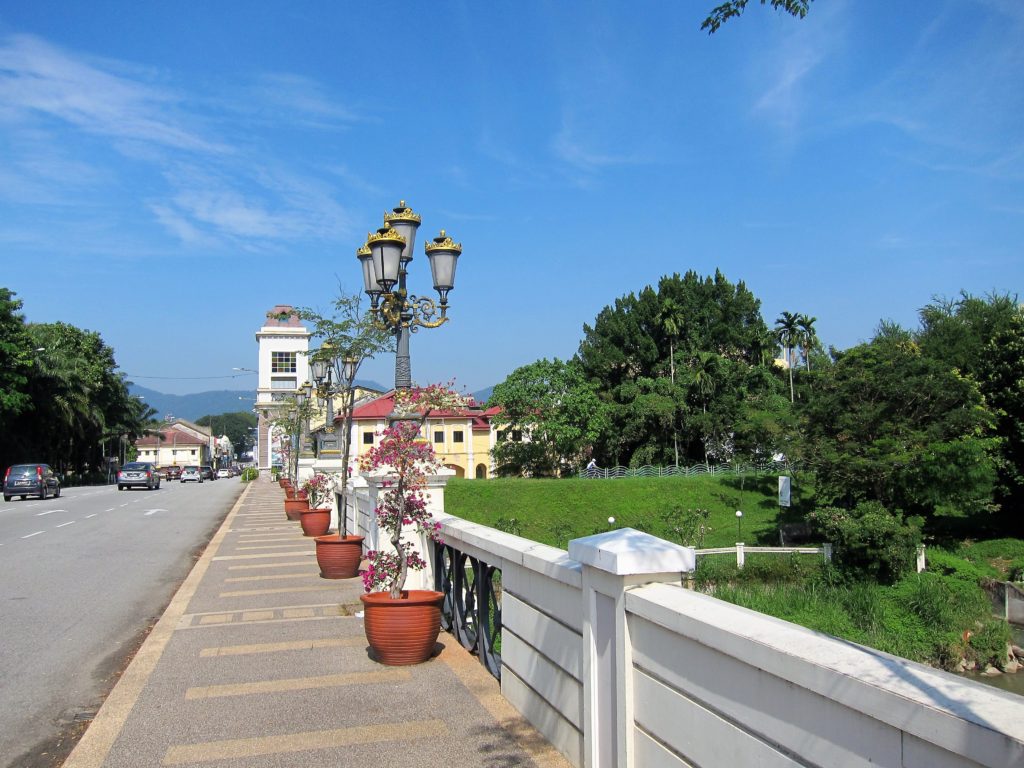 Tin mining was big business here from the 19th century on.
The building on the right, Ho Chin Pet Soo, was a club for Chinese mine owners. Chief amusements: opium, gambling, and hookers. Such are boom towns the world around.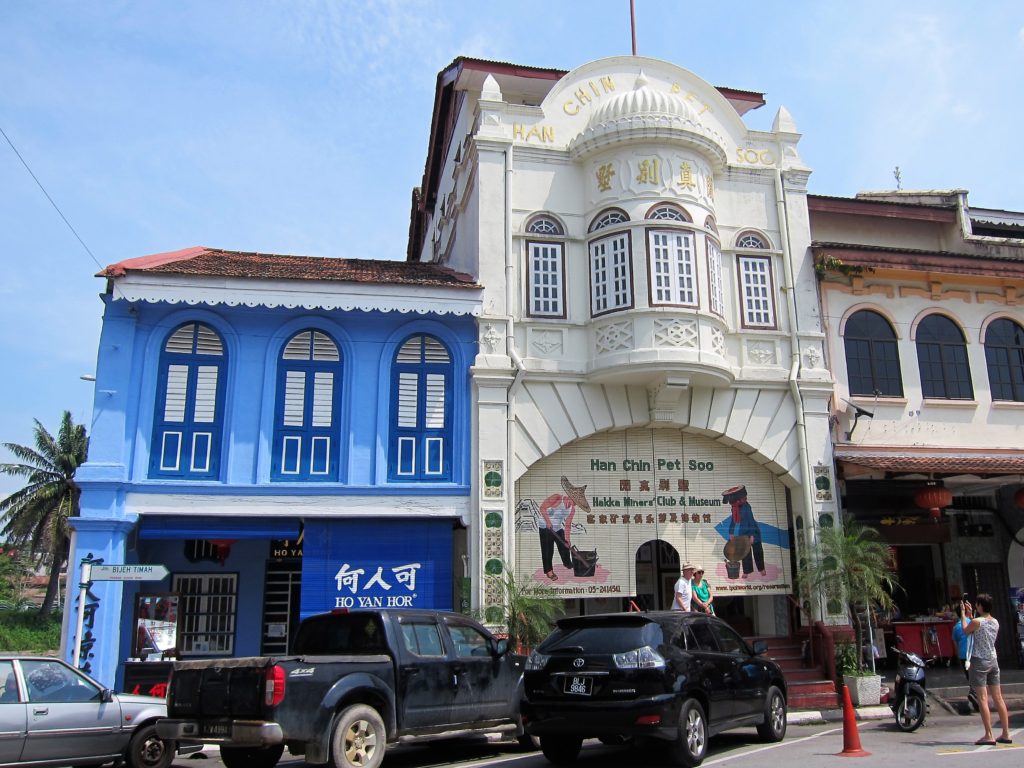 The building on the left was the original home and factory of a local self-made herbal tea magnate.
We stay in the Abby Hotel, in an enormous room that has AC AND a fan, lots of space to spread out, and a great rooftop terrace from which to watch the sun go down.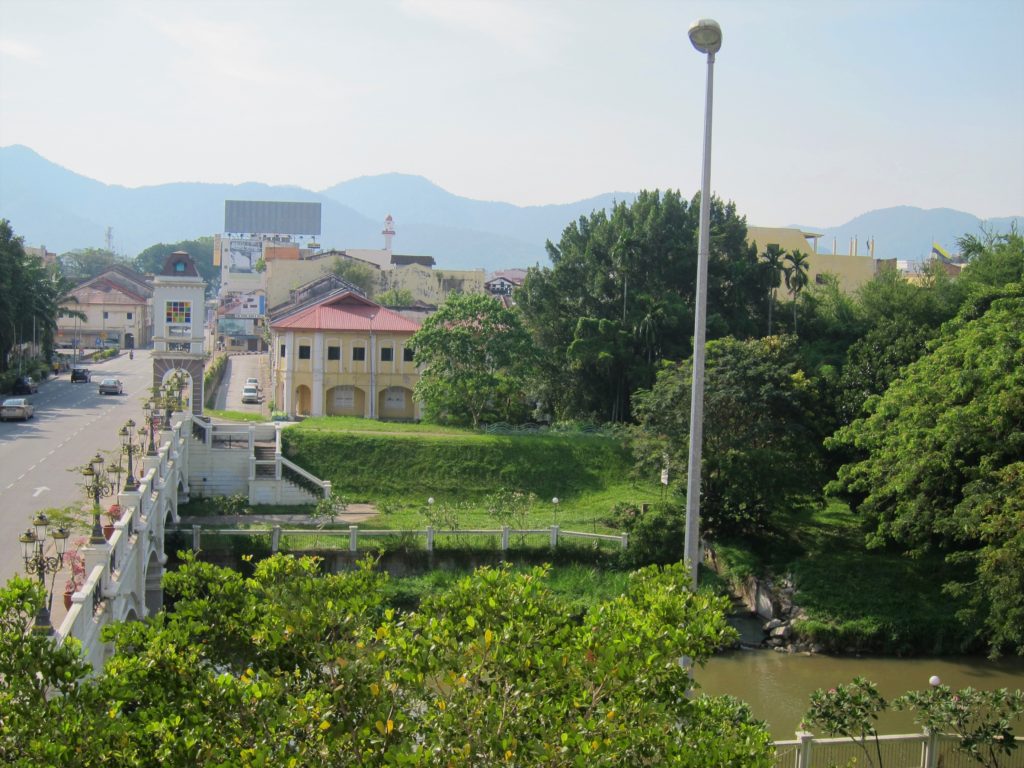 The walls throughout are decorated with murals.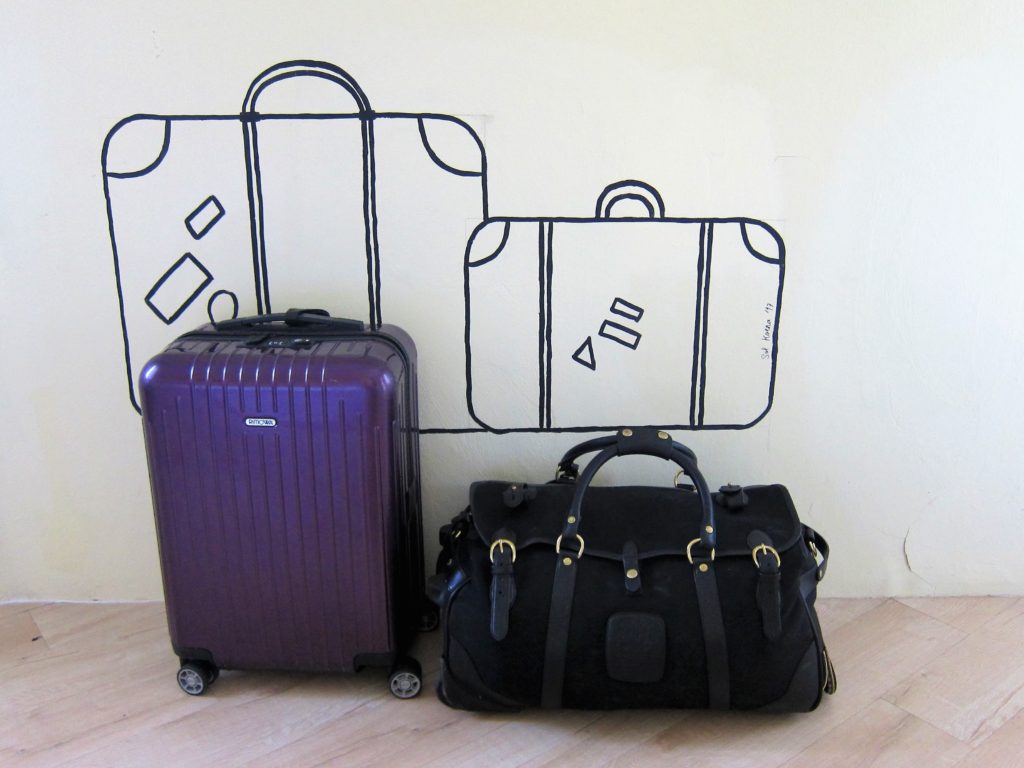 The Old Town is a warren of narrow alleys and colonial office buildings.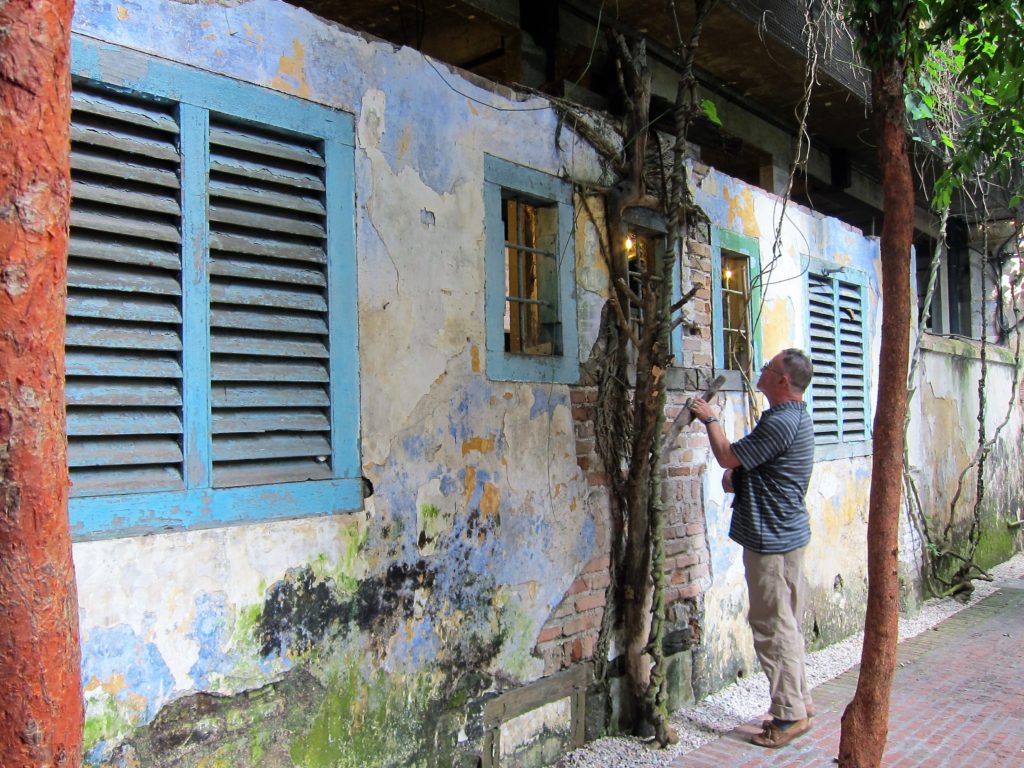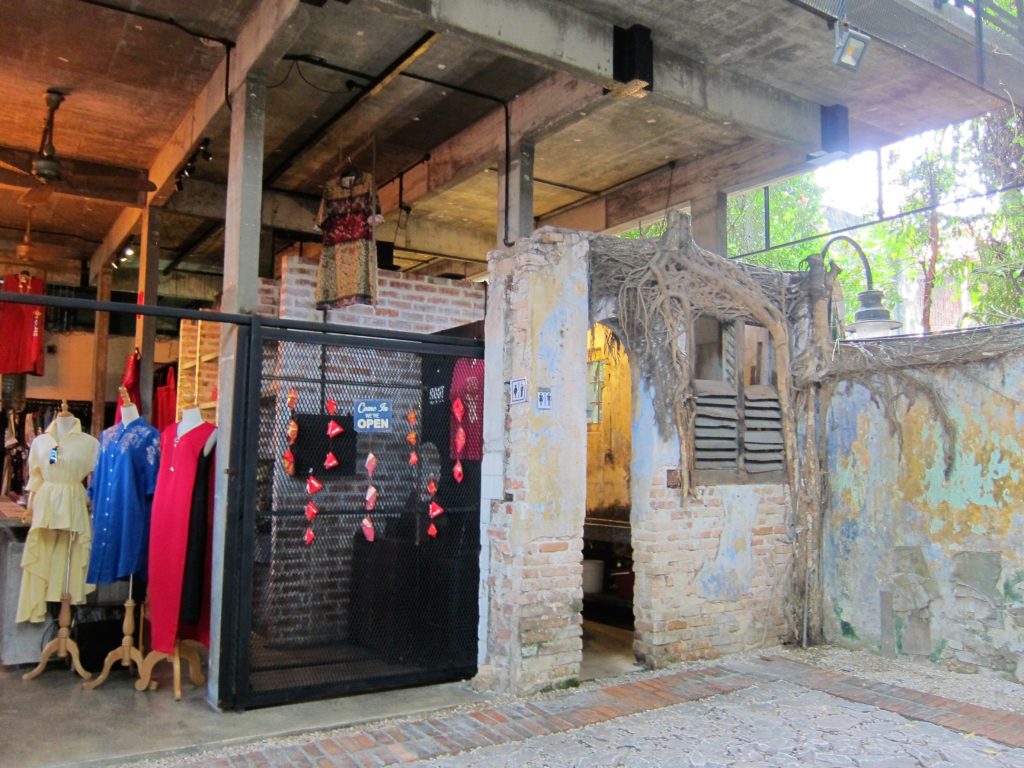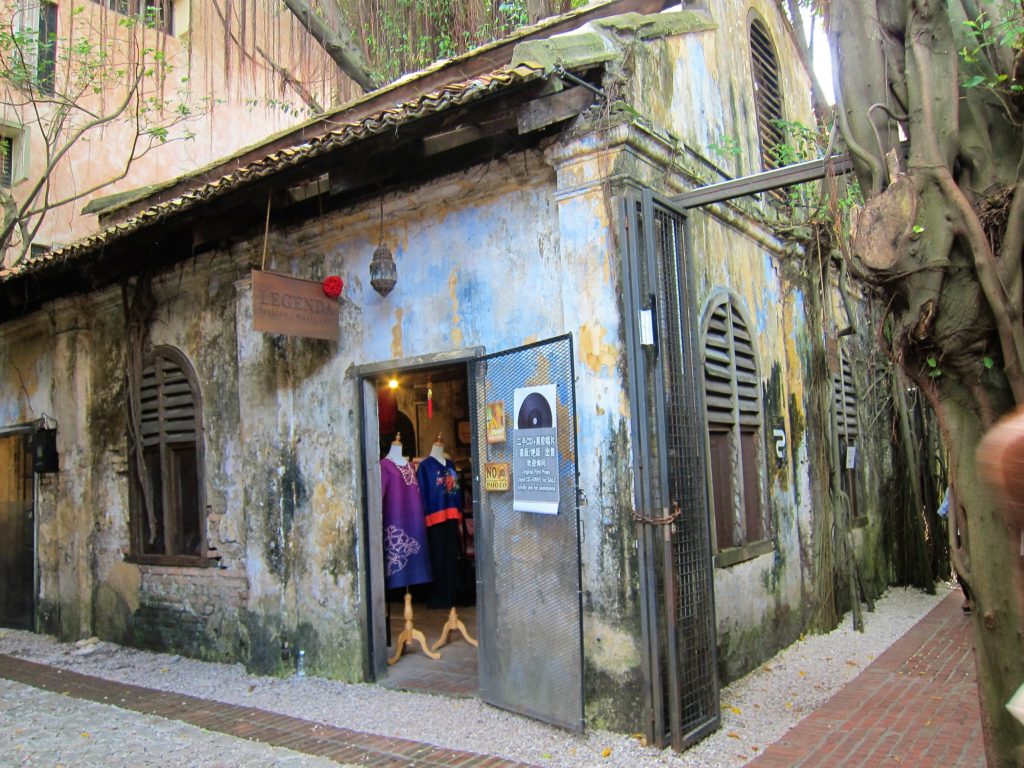 It's like a mini-Georgetown.
Sight or Insight of the Day – Ipoh
We discover that trains are great in Malaysia. We decide to travel by rail to Kuala Lumpur.
Ipoh has a wonderfully colonial-looking station.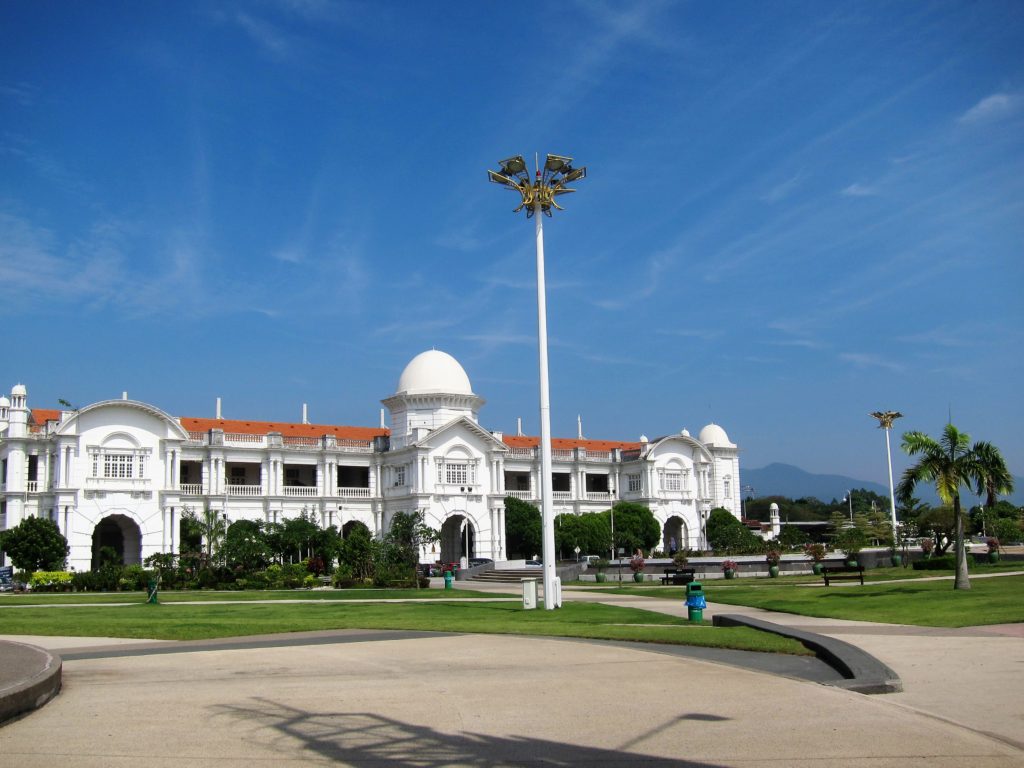 Buying tickets is a breeze. The train we book happens to be 'silver' service, as opposed to 'gold' service.