…or is it? An epilogue is defined as: "a section or speech at the end of a book or play that serves as a comment on or a conclusion to what has happened."
We can't believe it's been four months since our return to Canada. After our two-week quarantine was over, we headed for our cottage, 114 kilometres west of Ottawa.
It's cold in early April. Besides electric heaters in the bedrooms, the wood stove provides warmth.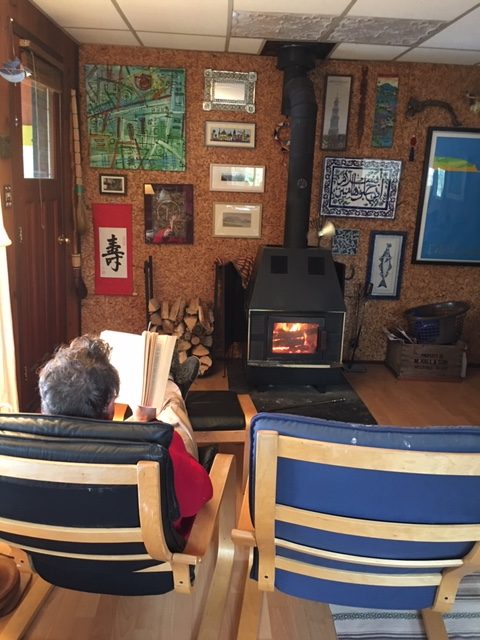 It snows several times while we're up here.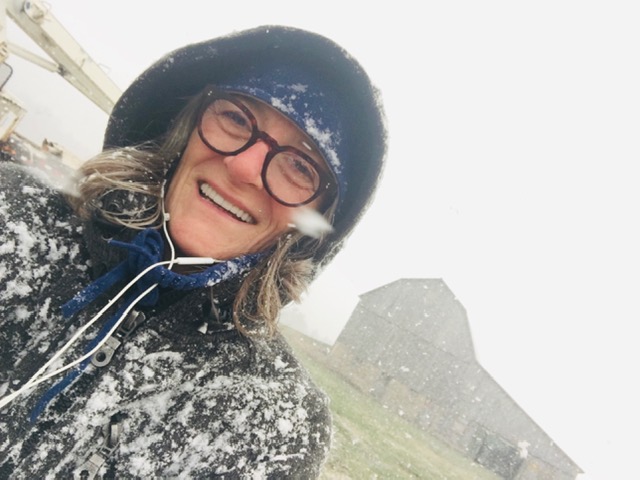 (Just to demonstrate how the weather has changed, we have recently gone through as heatwave. Temperatures were over 40 degrees Celsius.)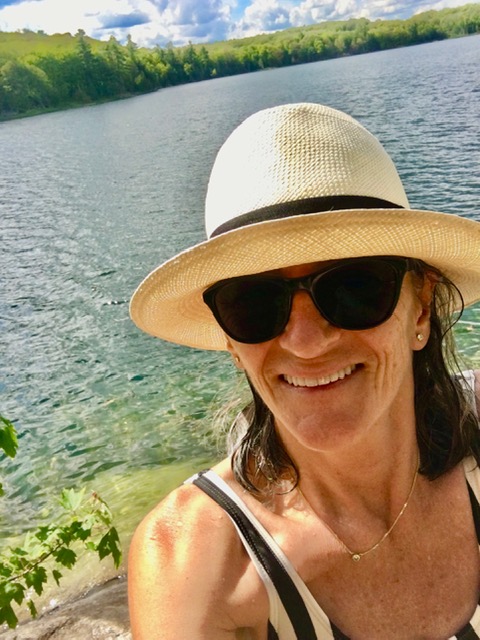 It doesn't really feel as if we've been home for four months. We scarcely see people, we seldom go out except to the nearby town of Perth for shopping and laundry. If the idea is to avoid contact, we're certainly doing our part.
In the early days, we have friends over for dinner. Physical distancing is observed.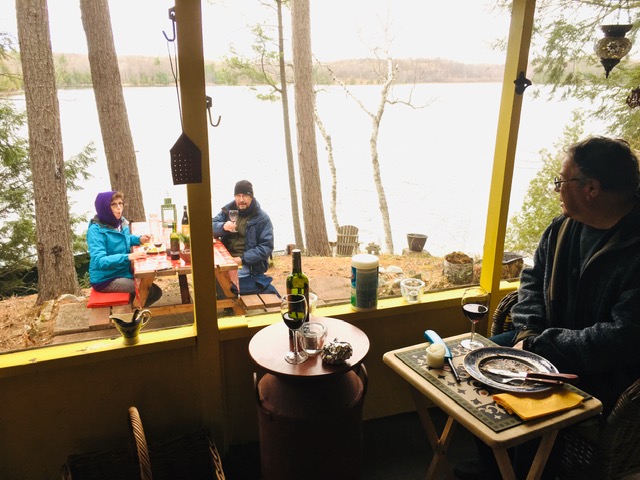 We eat well here. And it's not only BBQs.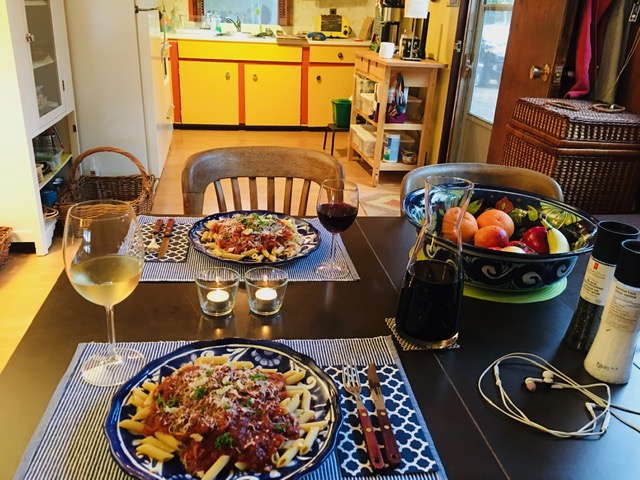 So we live day-to-day in a sort of middle existence: our travels almost seem like a dream now, as if we never left. But the fact of COVID 19-prompted isolation means that we don't really feel as if we've returned.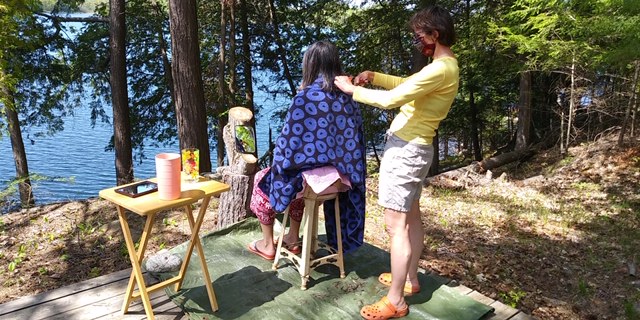 It seems unlikely – or at least impossible to predict – that in the near future, it'll be feasible to roam if you want to.
We are resigned to staying in the country. In a concession to domesticity, we buy a car. (We borrowed one for our first few months here.)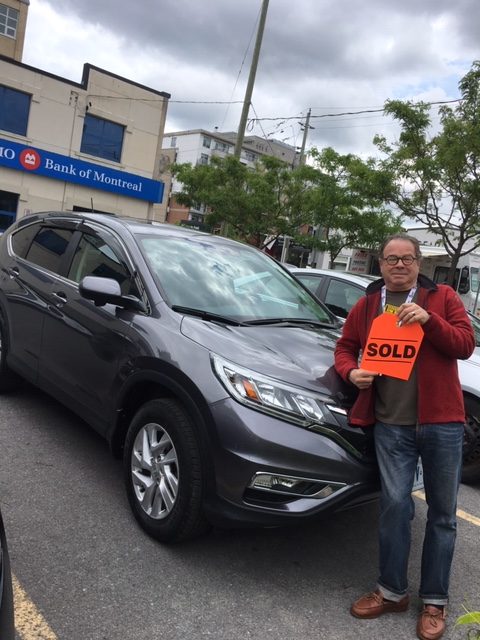 We suppose the next step is finding a permanent place to live.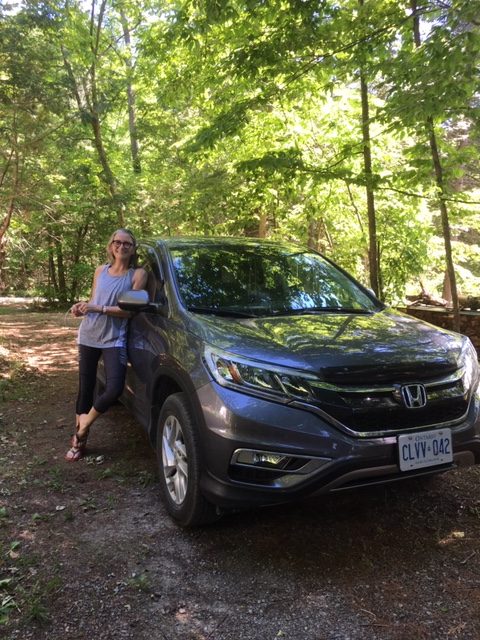 All in all, we are fortunate to have this place to shelter in.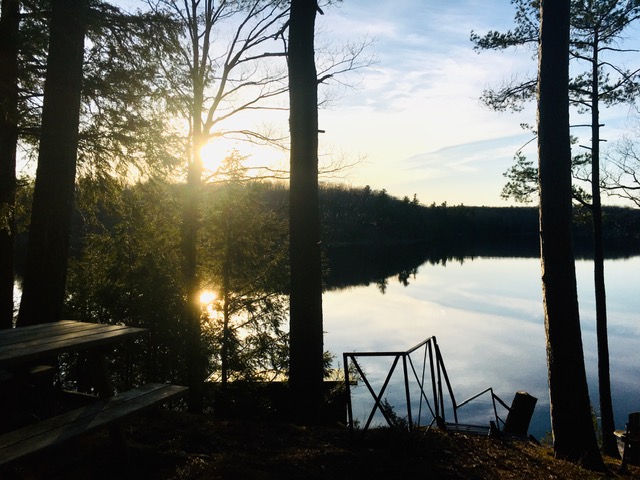 The days slip by in a slow routine. It's very relaxing.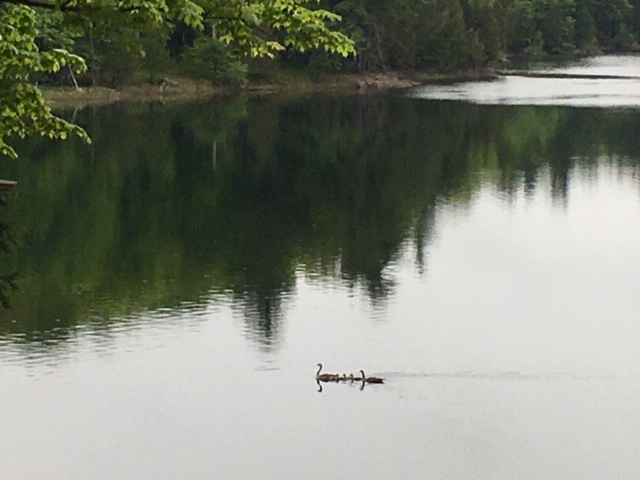 There are worse places we could be.
Sight or Insight of the Day
On July 1st, we spend our first Canada Day in Canada for three years.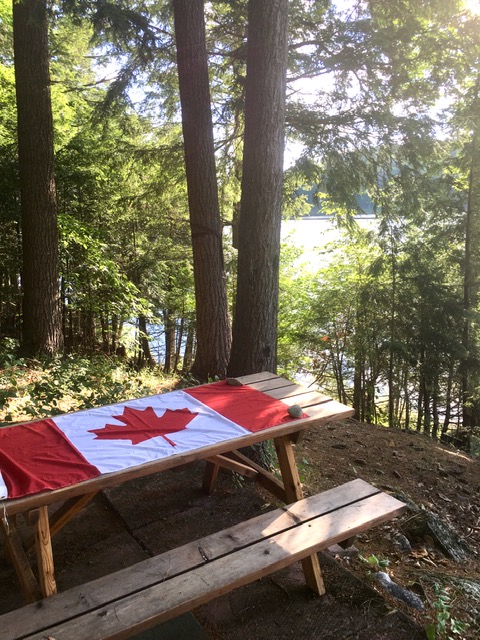 Our last Canada Day was spent in Bhutan. Was that really a whole year ago? Back then, we would never have imagined that we'd be home at this time.